Recommended Watching: Roger W. Smith Explains History of the Mechanical Watch
Watch and learn.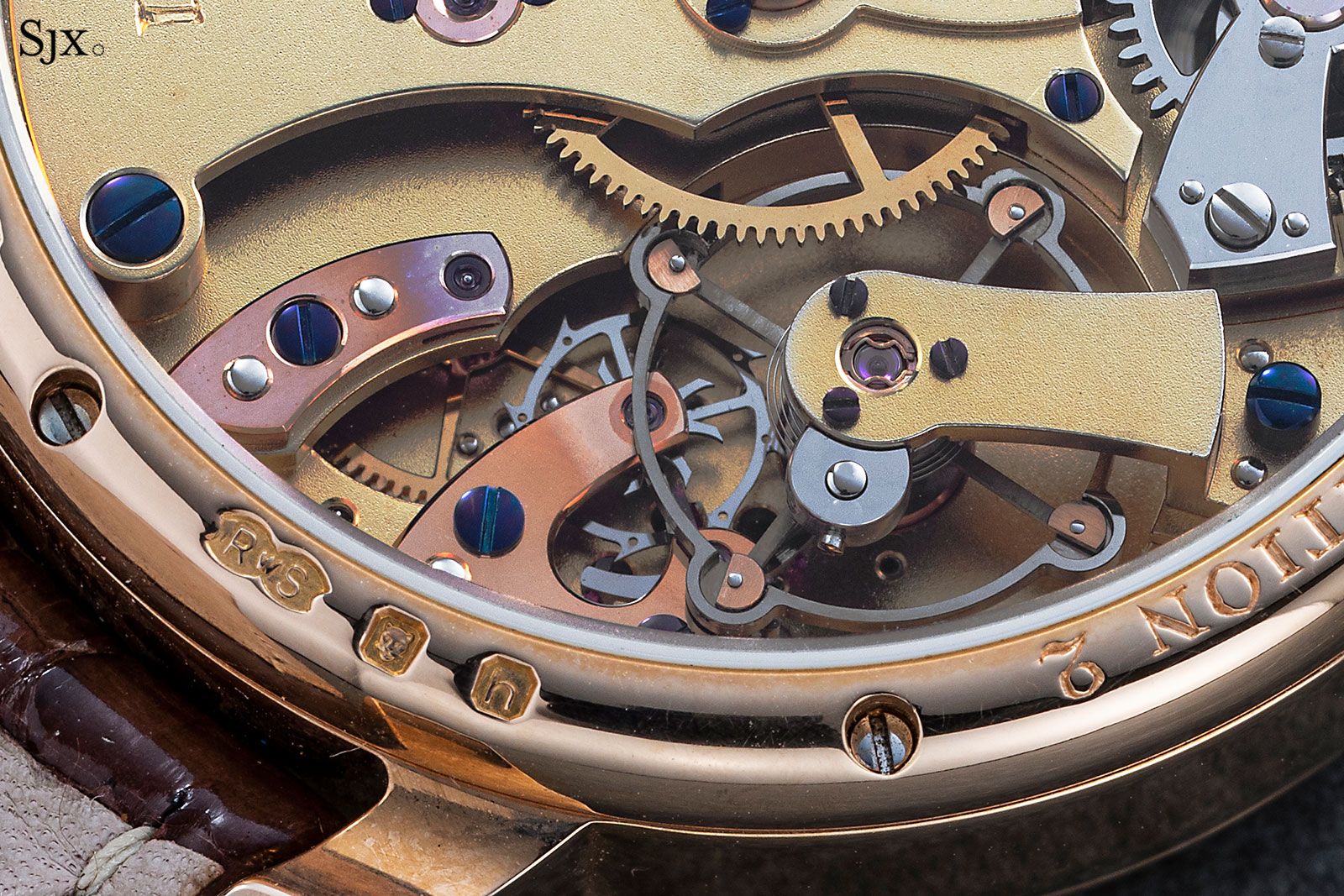 Just over two weeks ago the annual George Daniels lecture took place at the City University of London, an institution supported by the late watchmaker's charitable trust. This year's speaker at the sold-out event was none other than Roger W. Smith, protege and successor to Daniels.
Just over an hour long, including questions, the lecture is erudite, accessible and packed with nerdy trivia, like the fact that a movement running at 28,800 beats per hour will make 252,288,000 vibrations per year.
Roger explained the history and rationale behind the mechanical watch, and how watchmakers are working to improve it even today. That naturally led into the lubrication-free co-axial escapement invented by Daniels (pictured above), which Roger delves into in a satisfyingly detailed manner, like comparing the sliding friction of a lever escapement against the tangential impulse of the co-axial.
Fortunately, the entire proceedings were recorded and are now available online:
---
Back to top.
---
You may also enjoy these.