EDITORIAL: What do celebrities know about watches?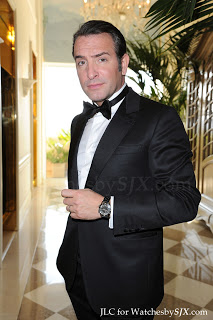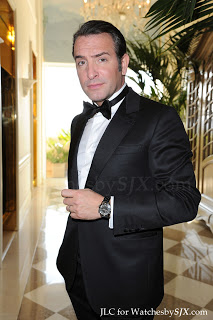 Mr Dujardin and his JLC
Recently the news that Best Actor Oscar winner Jean Dujardin was wearing a JLC Memovox Tribute to Deep Sea at the Oscars. I do like the Memovox Tribute to Deep Sea, and I am sure Mr Dujardin is a terrific actor, but a press release trumpeting a celebrity's watch always brings to mind the question: why should it make anyone buy that particular watch?
I suppose it is fair to say that most famous folk have more resources than us ordinary people, which means they have a far greater selection of watches to choose from. So perhaps their choice of watch is significant. But then again if they know nothing about timepieces the choice might have been random, or picked by someone else, a gift perhaps.
Maybe it's an issue of awareness. The celebrity owner might bring recognition to a previously unheard of brand. There was a time when Panerai was unknown and Stallone, Schwarzenegger and friends made it famous. But in today's market that is nearly impossible, since all famous personalities tend to sport equally famous watches, at least amongst the middle to upper income demographic that watch companies lust after. Which celebrity has been spotted with a Speake-Marin or Seiko Eichi?
But the truth is probably something hard to describe. Case in point: I bought my Breitling Aerospace after seeing it on John Travolta's wrist in Broken Arrow. His character used the watch to countdown to the detonation of a nuclear bomb no less. Of course the Rolex Submariner no-date in James Bond is legendary, maybe that is why I have two of them. I have no idea why I succumbed.
In my defence that all happened years ago, and I am happy to declare for several years now I have been clean of product placement-induced purchases.
– SJX
Back to top.
---
You may also enjoy these.

Dubai Watch Week was a splendid, varied and impartial gathering of the best in watchmaking, particularly the best and brightest in independent watchmaking. If it happens again, and it probably will, the Emirati city will loom large in the watchmaking landscape.