Editorial: The Meaning of Quality in Vintage Watches
Significance.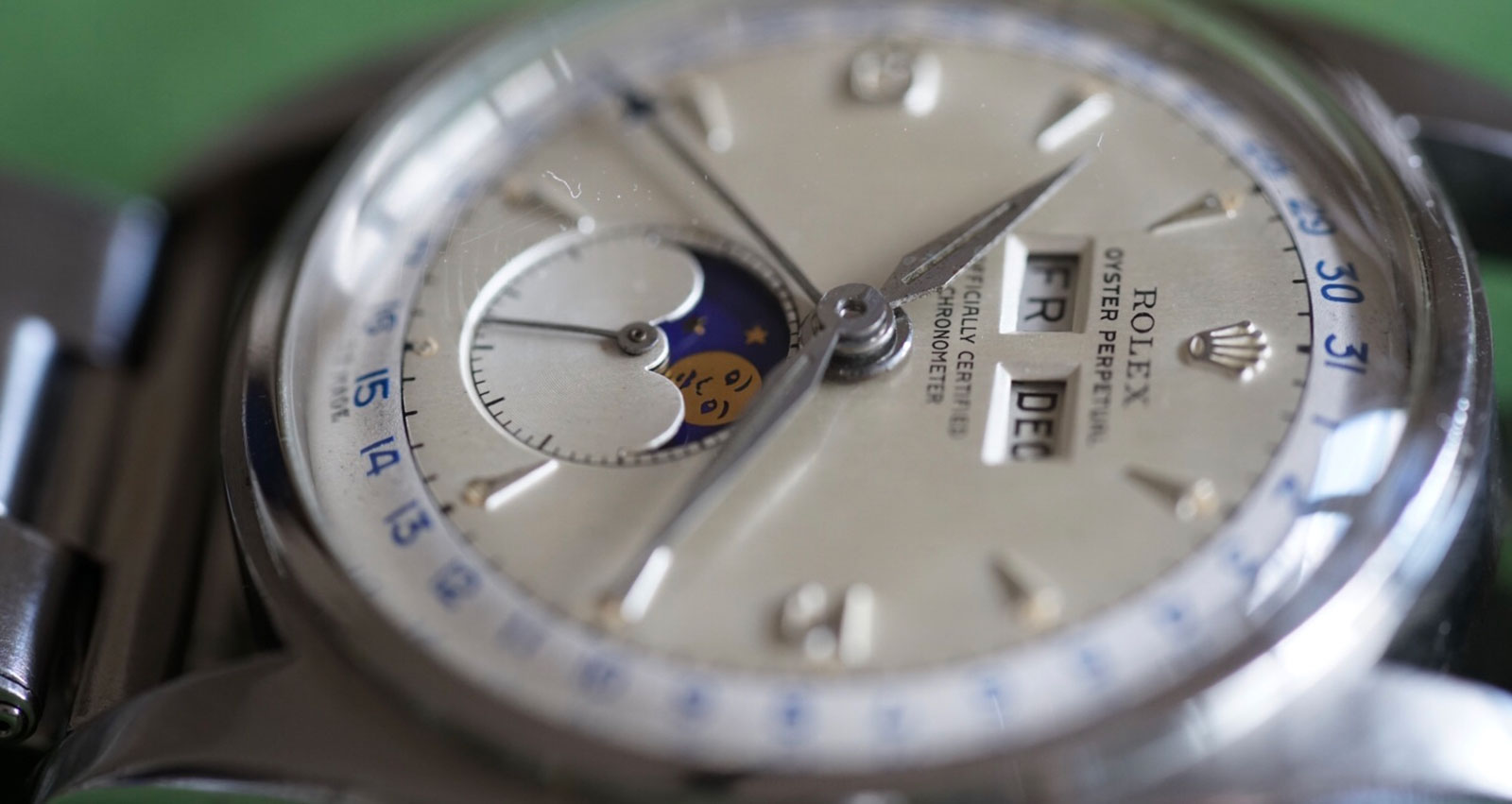 There are endless ways to collect in any category of art and collectibles, including watches. The easiest way is to buy whatever strikes one's fancy, as a hobbyist's pastime. Carried on over an extended period of time, one is bound to possess a sizeable collection, a mixed bag consisting of nice and, more likely than not, middling objects.
But is this the best way?
The alternative – and far more meaningful – way to collect, is the focus on quality. But just what, one may ask, is "quality"? In this day and age, it is a word thrown around a lot, by laymen, dealers, and collectors alike.
To me, "quality", first and foremost, refers to the significance of a given object. For the most serious collectors of timepieces made by Rolex and Patek Philippe – the two most important manufactures in watchmaking due to their continuous histories of producing illustrious craft – it entails the pursuit of models that are the most significant both aesthetically and technically. 
At the pinnacle of Rolex collecting lies the ref. 6062. Debuted at the Basel fair in 1950, the 6062 was the world's first waterproof, self-winding wristwatch with complete calendar and moon phase (pictured at top, a steel Rolex ref. 6062 from 1953).
One of only two original Rolex models with moon phase – the other being the non-waterproof ref. 8171 with snap-back case – the 6062 represented the epitome of postwar Rolex watchmaking: a complicated yet robust and accurate automatic movement sealed in the iconic Oyster case, fitted with perfectly balanced dials. Along with the Datocompax, or "Jean-Claude Killy", a chronograph with triple calendar introduced a few years prior, the two complicated Oysters are the greatest models ever made by the "crowned" firm. 
Produced for only four years, a total of approximately one thousand examples of the Oyster moon phase reference were made in yellow gold, pink gold, and stainless steel. Examples in gold with so-called star dials were nicknamed "Stelline" ("starlet" in Italian) – an estimated 250 of which were made, yellow and pink gold combined – becoming arguably the most iconic and beautiful complicated Rolex.
The steel 6062, of which no more than 200 examples were produced with embossed dials featuring either silvered or gilt indices, has long been the most sought-after "white" calendar moon phase along with the first generation Patek Philippe self-winding perpetual calendar – ref. 3448 – in white gold. 
Bona fide connoisseurship in the history of timepieces, including their highest refinement and craft, cannot but arrive at the most important reference ever made by Patek Philippe, the 1518.
Debuting in 1941, ref. 1518 marked the birth of the legendary lineage. It was the world's first wristwatch incorporating both perpetual calendar and chronograph – this very combination of complications soon became the great emblem of the Geneva marque.
The movement was based on a Patek-modified Valjoux 23 chronograph calibre with perpetual calendar module developed by famed complications specialist Victorin Piguet. Hand finished to incredible standards, the calibre surprised with details such as capped column wheel, a feature traditionally associated with Geneva watchmaking and since found on all Patek Philippe chronograph movements.
The cases were made by Emile Vichet and measured 35mm, with gently sloped lugs harmoniously integrated into the cases, reflecting elegant pre-war aesthetics. The dials, perfectly proportioned, are works of art, with fully hand engraved hard enamel scales and signatures.
According to scholarship, a total of 281 examples were produced from 1941 to 1954: 215 in yellow gold, 58 in pink gold, and 8 in stainless steel. Outside the realm of perpetual calendar chronographs and self-winding perpetual calendars, the most significant complicated models made by Patek Philippe were the Louis Cottier world time and travel time watches – the subject of a future article.
All encompassing, Quality pertains to significance, beauty, rarity, and condition. "Quality over quantity" – a hackneyed catchphrase often uttered nonchalantly by self-righteous collectors. Yet few possess the grit and tenacity to see it through, to breathe and live it through time. To me, this inherent challenge in the persistent pursuit of quality makes collecting vintage watches worthwhile, and defines me as a collector.
---
The author was born in one country and lives in another, but his collecting style is best described as a distillation of the finest international taste in timepieces. Noted collector and scholar Auro Montanari describes the author as "a collector with incredible eyes for details". You can follow the author on Instagram.
Back to top.
---
You may also enjoy these.

A revamp of its classic chronograph.

Cosmetic tweaks to the chronograph with annual calendar in stainless steel.