Editorial: Buy Quality But Be Patient
Despite the ups and downs of the market, collectors should buy the best but be patient.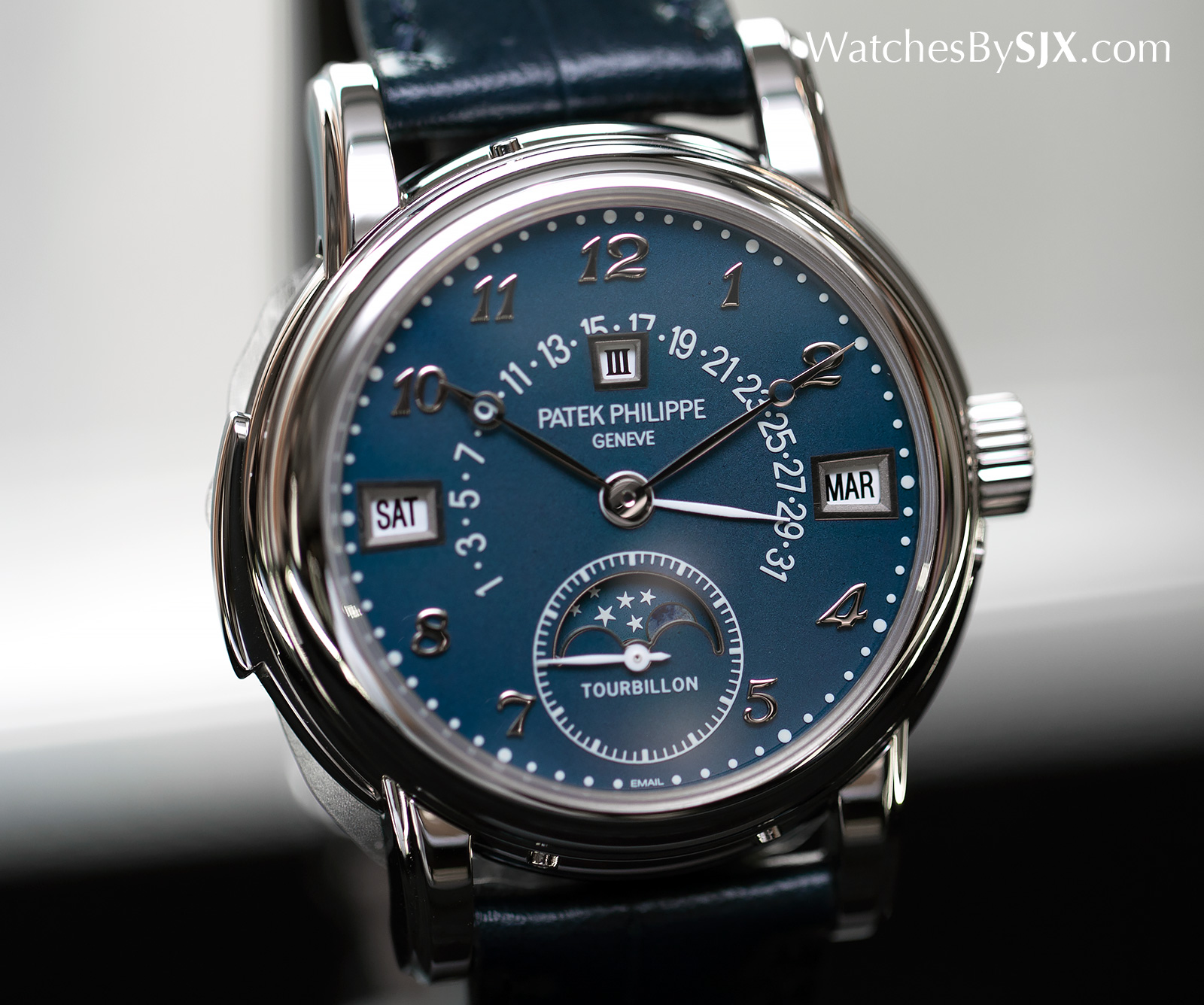 On November 10, 2015, Nu Couché by Amedeo Modigliani sold for just over US$170 million at Christie's in New York, making the painting of a female nude the second most expensive painting ever sold at auction. That record was set despite mixed results at the season's headline art sales in New York, which drove a 16 per cent drop in Sotheby's share price the week of its auctions.
The world of international watch auctions has had a similar season. Just a few days before the art auctions began in New York, charity auction Only Watch took place in Geneva under the aegis of Phillips auctioneers. One of the most high profile watch auctions of the year, the event lived up to the hype when the Patek Philippe reference 5016A, a one of a kind, grand complication wristwatch in stainless steel (pictured above), hammered for SFr7.30 million, equivalent to US$7.26 million. That result made the one-off piece created for the charity the most expensive wristwatch ever sold at auction, by a margin of several million dollars.
At the same Only Watch sale, another one of a kind wristwatch, the Tudor Black Bay One, sold for SFr375,000, or over US$370,000 – another extraordinary result that got the attention of everyone in the watch industry. Not only is the most expensive Tudor watch ever, it was estimated at only SFr3500 to SFr4500; while the closest equivalent of the watch available to the public can be had for less than S$4000.
While many of the watches in the 44-lot Only Watch sale did well, a significant number barely crossed their low estimates. Taking the watch auctions by Christie's and Sotheby's into account as well, overall it was a mixed result for the season, not unlike the art market.
But like the art market, the world of watch auctions has had a good run. The high watermark was arguably November 11, 2014, in a saleroom so packed it was standing room only. That's when Sotheby's brought the hammer down on the Patek Philippe Graves "supercomplication" – a pocket watch made for American banker Henry Graves Junior – at SFr23.2 million, or some US$24 million. The most complicated timepiece when it was delivered in 1933 with 24 complications, the Graves is now the most expensive timepiece ever sold at auction.
The factors that drive such incredible results are similar to those behind the eye-popping prices at art auctions. The object of desire has to be special, preferably unique, and something coveted by many (and perhaps the subject of some behind the scenes machinations by dealers and collectors). But in the end it boils down to the final two bidders, their wallets, and also self-esteem. Above a certain price, it is difficult to rationally argue a watch, or a painting for that matter, is truly worth that much; the premium can probably be ascribed to the competing egos. The gift of a master auctioneer, Phillips' Aurel Bacs is the undisputed master in watch auctions, is to deftly play the bidders against each other.
As questions are being asked about the state of art auctions, similar is being asked of watches.
Optimists point to several factors in their favour, one being that timepieces are still more affordable than art, or even classic cars. A US$24 million watch is astronomical, except when compared to a painting that costs seven times as much, or a USS$50 million car.
Another is the relatively undeveloped state of the international watch auction market. While the major international watch auctioneers sell some US$300 million of watches between them each year, Switzerland exports well over US$20 billion of timepieces annually at wholesale prices, meaning the retail market is worth about double.
But pessimists point out, with good reason, that watches are neither paintings nor are they automobiles. While there's a compelling case to be made that watches should be considered as mechanical art, they have a long way to go. Traditional art possesses cultural, historic and religious significance that is unrivalled. Cars, on the other hand, have an enduring mass appeal and many automobiles are a key part of popular culture. There are millions of posters featuring exotic cars on the bedroom walls of teenage boys the world over.
And then there's a slowdown in the business of new luxury watches, especially in Asia. This is evident in the results of the publicly listed watchmaking groups like Richemont and the Swatch Group. Even though the markets for vintage watches at auction and new watches in retail stores are distinct and separate, there is an overlap amongst the buyers in both, specifically at the high-end of the market, so a spill over effect is inevitable.
But the fundamental truth will stay constant: exceptionally rare and desirable timepieces will always find buyers willing to fork out top dollar. Just like the Modigliani and Patek Philippe Only Watch grand complication, truly special objects will be competed over by egos backed by fat bank accounts. Except that is straitened times competition is less enthusiastic, so patience is in order. The old adage to buy quality is sound advice.
---
This editorial was first published earlier in 2016 in The Peak Singapore where your correspondent has a monthly column.
Back to top.
---
You may also enjoy these.

Sotheby's has just sold the Patek Philippe Henry Graves Supercomplication for 23.2 million Swiss francs, or US$24 million, to a unsurprisingly, victorious bidder - making it the most expensive timepiece ever by a wide margin. We bring you a quick rundown of the sale right here.

A Patek Philippe 2499 third series in pink gold sells for a record-setting US$2.54m at Phillips in Hong Kong, while Eric Clapton's Patek 5004 fetches over US$800,000.