Editorial: The Rise of the Indian Watch Collector
A vast market poised to grow.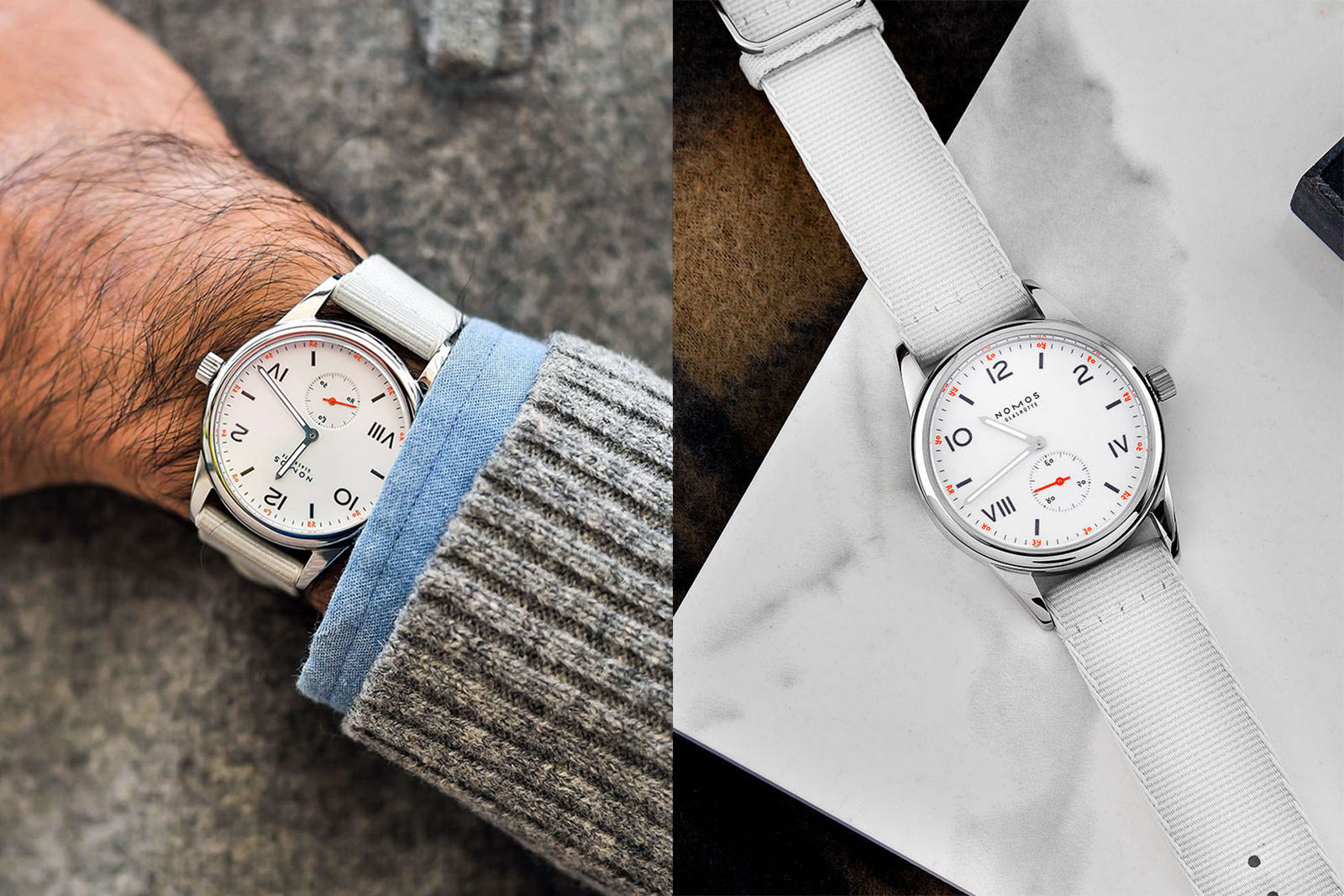 Years ago, while attending a wedding in the southern Indian state of Kerala, I noticed most men in attendance were uniformly dressed – crisp, white linen shirt and matching mundu. Some milled about, some laughed over the most recent ministerial gaffe making the rounds, and others waited impatiently for the evening to end. For an outsider, the plainness of their attire seemed at odds with the occasion they were attending, except for the occasional glint of gold on their wrists, which caught my eyes more often than I'd anticipated.
The heavy lustre of their Rolex watches, as most were, stood out because of the simplicity of everything else. Observing closely one could notice the subtle nods of affirmation exchanged between the men as they glanced at each other's timepieces.
For a culture obsessed with jewellery – India is the world's second-largest consumer of the precious metal according to the World Gold Council – the country has taken predictably well to fine watches. Timepieces in precious metals form a substantial proportion of the gifts given to grooms – a practice that is, in a small but undeniable way, bringing the appeal of horology to a larger, otherwise untapped audience.
A market in its infancy
But the sales of luxury watches in India are far lower in proportion to its population as compared to say, China. According to trade body Federation of the Swiss Watch Industry (FH), Switzerland exported 1.99 billion Swiss francs of watches to China in 2019, with the equivalent figure for India being just 149.7 million francs. From that, one can extrapolate that watch sales within China are over 13 times larger than in India.
There are many economic and social factors that underpin this wide gulf, but one of the most obvious is the high import duty on watches – an extortionate 30%. Because of this high rate of duty, many Indians have historically preferred buying luxury watches abroad, often in Dubai or London, choosing to rock them on their wrists as they stroll past the customs declaration desk the airport.
It is also partly because of the high, and sometimes fluctuating unpredictably, rate of duty that many large brands had to sometimes offer watches at a lower retail price in India than in other countries, so as to offset some portion of the consumer's tax burden.
The Indian watch collector
However, what prompted this article was to awaken the reader to the arrival, or more accurately, the unveiling, of the serious watch collector in India. Since the liberalisation of our economy in the early 1990s, disposable incomes for the upper-middle class have grown to a point that has allowed watches to evolve beyond being instruments of utility. There has been a steady increase in those that proactively seek out watches as items of pleasure, signifiers of professional and entrepreneurial success, and most importantly, but only more recently, as works of art.
Only in the last 20 years have the powerhouses of watchmaking penetrated the Indian landscape beyond metropolitan cities. This has been achieved in part due to the efforts of multi-brand retailers such as Ethos, which have embarked on a strategy of opening stores in smaller Indian cities, as well as going online with their entire catalogue. This has had an indelible impact on the tastes and preferences of the watch-buying public.
Ethos' chief executive, Pranav Saboo, has an optimistic view of the trajectory of the Indian watch market, and opines that though the number of Indian watch collectors and aficionados is miniscule, it is developing quickly in size and maturity.
In the early stages of the rise of the Indian watch collector, as in almost every other country, there a minor craze for easily-recognisable watches, a trend that Rolex capitalised on very profitably, and continues to. This gave rise to a movement (pardon the pun) towards watches that are regarded as icons – the Nautilus or Royal Oak or Submariner, for example.
But now, there are a small and select few who've gone beyond just pining for well-known designs. There is a conscious and deliberate effort on part of serious Indian collectors to seek out watches made by independent watchmakers. Testament to this is the popularity of Nomos and H. Moser & Cie.
That is driven in part by the fact that Indian watch collectors and enthusiasts are engaging themselves with aspects of watchmaking that were, till very recently, brushed off as esoteric, such as technical appeal of a particular movement, or the quality of finishing applied to internal components, and more crucially, the design philosophies of various brands.
As a watch enthusiast myself, it is gratifying to know that appeal of the story and provenance behind a watch is growing in a very real way. There really is a greater and more educated appreciation for the details that constitute a fine example of horology.
And this engagement isn't just gassy conversation and showboating amongst a niche group of buyers. Watchmakers are taking notice of it too, and are starting to cater to it.
One example of this is the development of the Nomos J9 – a limited edition of 25 pieces created specifically for an Indian watch-collecting group of the same name. The designers of the watch managed to include the traditional Indian devanagari script on the seconds sub-dial.
Ethos played an integral part in facilitating development of this limited edition – by bridging the gap between collectors and the brand, showing that retailers are playing an active role in the creation of a culture that appreciates horology, and are thinking beyond just the expansion of their customer base.
Local watchmakers
It isn't just sheer coincidence that these developments have taken place around the same time that a home-grown, independent watchmaker launched its first offering to the Indian public. Bangalore Watch Company made its debut in 2017 with modestly priced but thoughtfully designed automatic timepieces powered by Miyota movements. The brand has held its own surprisingly well, helped in no small part by the sentimentality towards a locally-made product.
This attachment to domestic brands was exemplified by the resurgent popularity of watches made by HMT, which first started its watch business in the early 1960s by producing extraordinarily affordable mechanical timepieces for mass consumption.
Established as a state-run, tool-manufacturing company – its name is short for "Hindustan Machine Tools" – HMT was once the biggest watchmaker in India, producing over seven million watches in 1991. But due years of unsustainable losses resulting from stiff competition from Indian and imported quartz watches, HMT shut down its watch division in 2016.
But the Indian watch community has recently begun to see value in the sturdy and evergreen aesthetic of HMT watches – as well as its homegrown appeal – resulting in the reopening of the company's watch division in 2019.
The cumulative effect of these trends bodes well for the industry as a whole and Pranav Saboo of Ethos predicts India may rise into the top ten largest watch markets – it was ranked 24 last year – within the next decade.
A watch enthusiast himself, the author is a lawyer with Ashira Law in Bangalore. He read law at Jindal Global Law School and the University of Cambridge, and was a 2018 Pegasus scholar to the Inner Temple in London.
---
Back to top.
---
You may also enjoy these.