Rolex Extends International Warranty To Five Years
Up from two.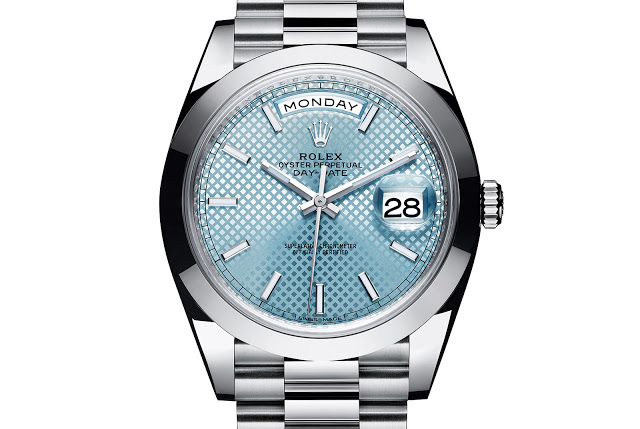 All Rolex watches sold starting July 1, 2015 will have a five year international warranty, giving Rolex one of the longest warranty periods in the industry. Watches sold within the last two years also get a boost. Those sold from July 1, 2013 to June 30, 2015, will enjoy a warranty extension of a year for a three year warranty.
This new extended warranty is not the only major warranty news from Rolex of late. Last year Rolex installed an electronic card swiper in all its authorised retailers. This reads the magnetic strip on the current generation of warranty card. When a watch is sold, the warranty card has to be swiped on the machine, instantly registering the sale and the warranty with Rolex itself.  Because the swipe date has to tally with the date of the sale invoice, the system cannot be gamed. "Open" warranty cards are no longer possible. Not only does it avoid funny business with the warranty cards, this ensures Rolex can swiftly restock a retailer as it has a real-time picture of the retailer's inventory.
Rolex is not the first major luxury brand to offer a warranty longer than the industry standard of two years. Omega has long offered a four year warranty with its Co-Axial watches equipped with the Si14 silicon hairspring because of the superior reliability of movements with non-magnetic silicon components. Notably, Richard Mille has employed a "3+2" year warranty for several years. Every Richard Mille is sold with a three year warranty, but as long as the owner sends the watch in for a check-up within the first three years, the warranty is extended another two years for a total of five. And Hublot chairman Jean-Claude Biver has long offered his personal warranty extension to any Hublot owner who asked. Typically five or 10 years, Biver himself pens this warranty extension.
Interestingly, even longer warranties are frequently encountered with the most affordable of timepieces. Danish brand Skagen offers a lifetime warranty on its watches, which are priced from $50 to $200. The commercial logic behind that is simple: it's a highly attractive selling point, while the quartz movements that power such watches are extraordinarily reliable. And even when they're not, replacing (repair is unlikely) the movement or watch is extremely low cost.
---
Source: Timezone.com
Back to top.
---
You may also enjoy these.