Highlights: Phillips Hong Kong Watch Auction
Sports or simple.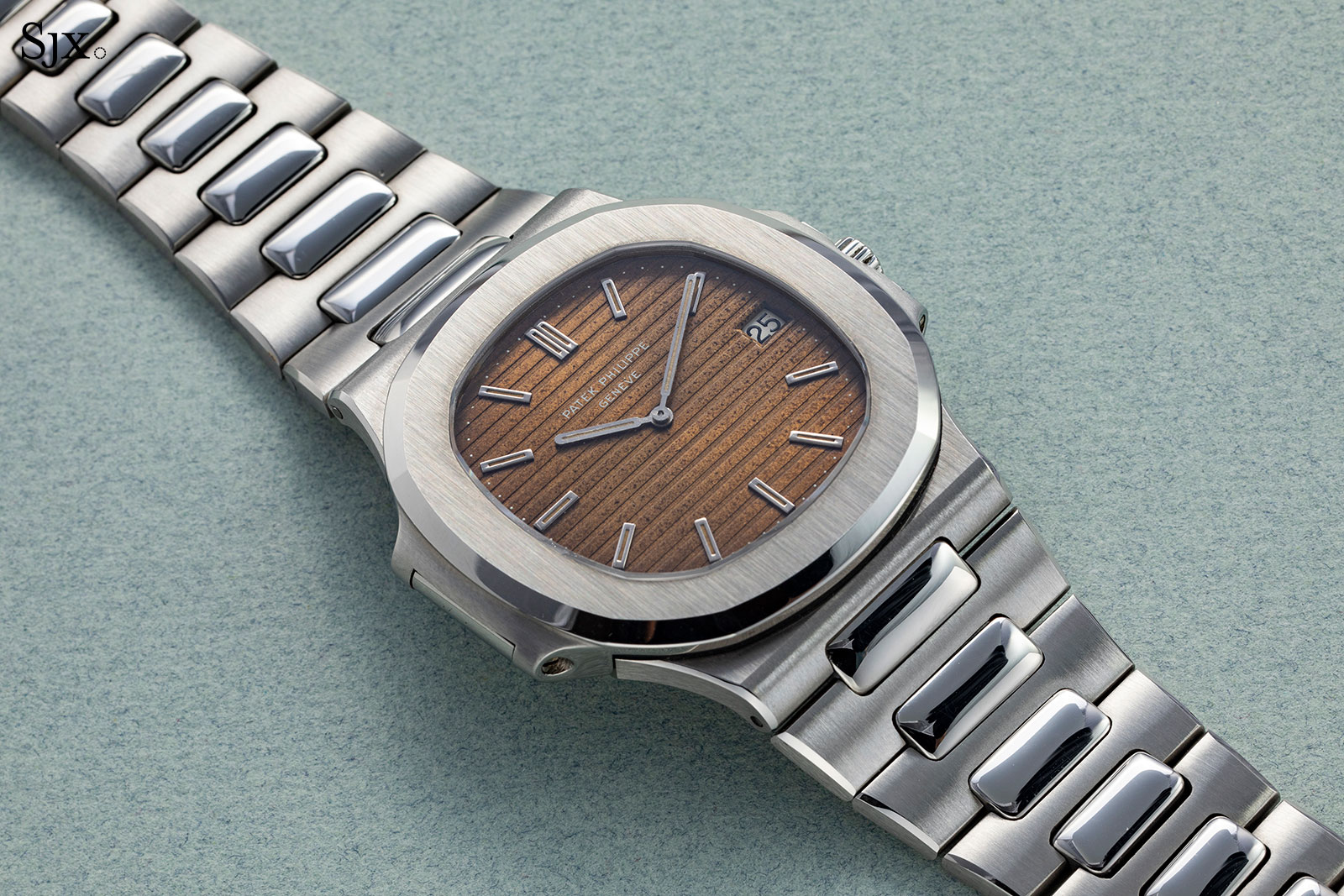 While the first instalment of highlights in Phillips' upcoming Hong Kong auction covered mostly complicated watches, this is a look at the simpler and sportier stuff.
A good number of the sports watches are in First, the opening session of the sale that is made up of watches consigned by the original owners. Some of these watches are distinguished by thorough historical documentation, as with the Rolex Submariner ref. 5512 below that includes several photographs of the original owner wearing the watch.
And the rest of the sale also includes a few gems that are not exceptionally valuable, but attractive in both style and price. One example is the Vacheron Constantin ref. 6378Q automatic in white gold, with a diamond-marker dial to boot.
This is part two of the highlights; you can find part one here. And the full catalogue is available on Phillips.com.
---
First lot 813 – Cartier Crash Radieuse
Launched last year, the Radieuse is one of just a handful of limited edition versions of Cartier's iconic asymmetric watch.
It takes the "crash" theme literally – the case and dial feature a radiating shockwave motif that starts on the dial and continues on the case, which has a relief, concentrically lined surface.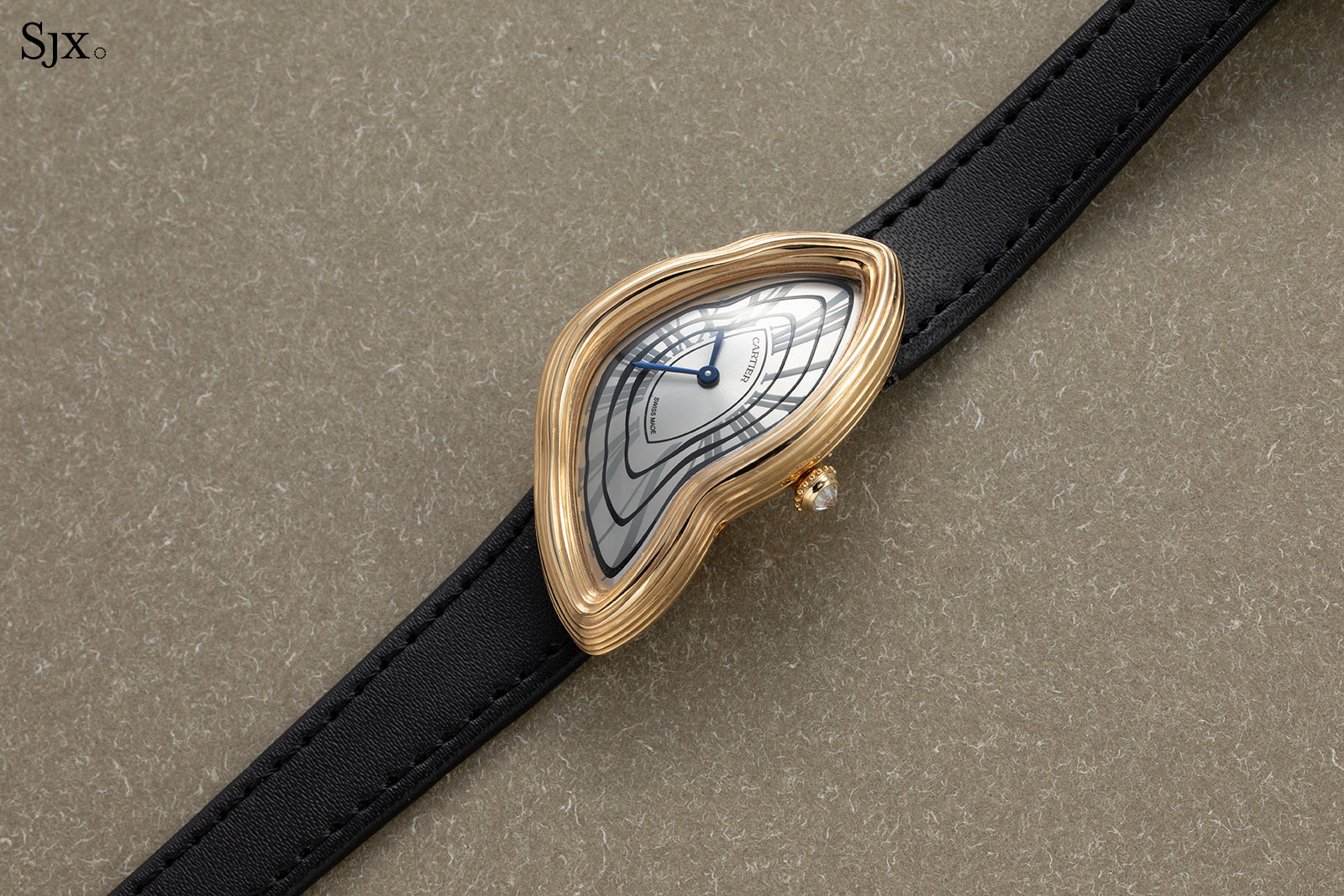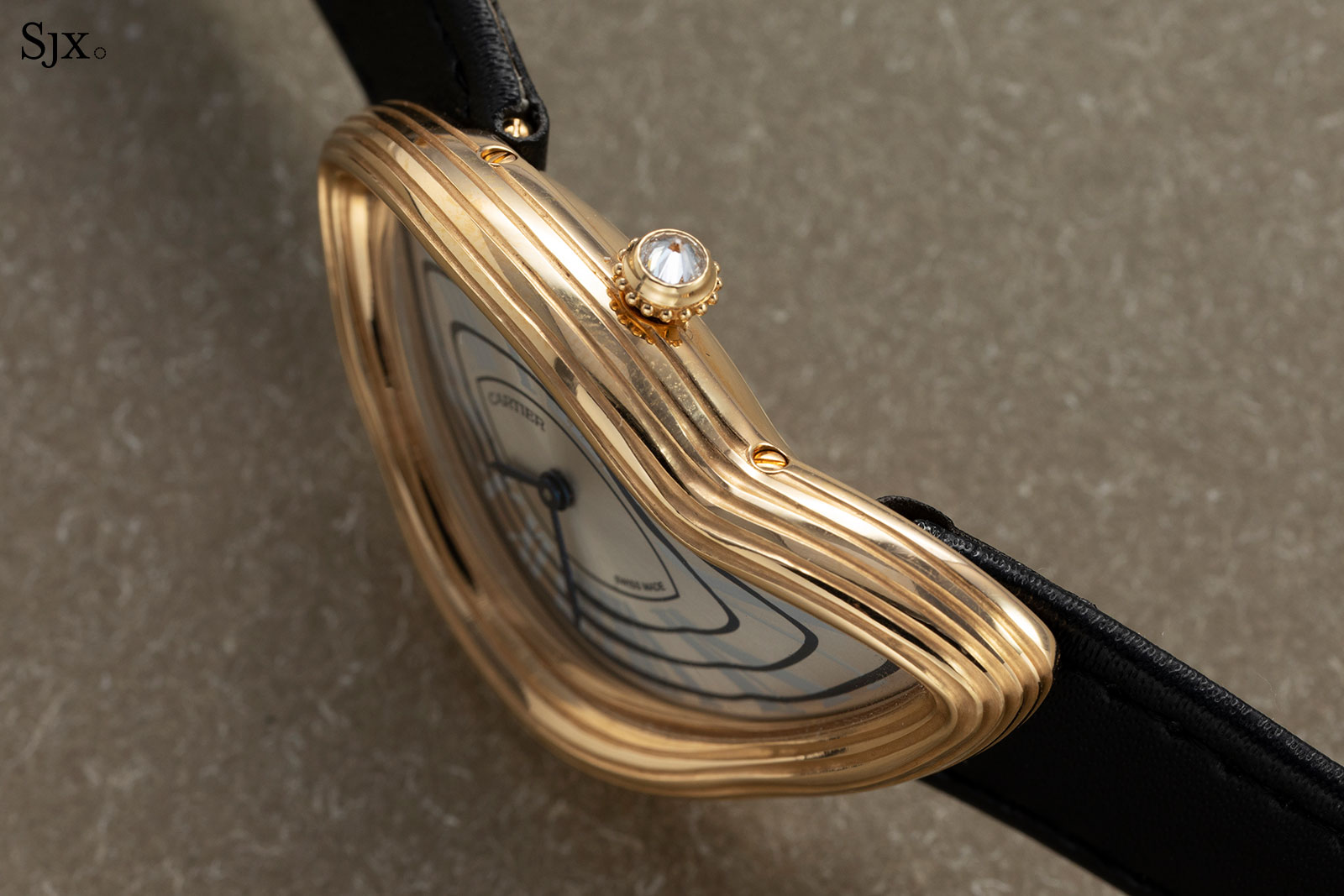 The case is 18k yellow gold, while the crown is set with a brilliant-cut diamond. And inside is a small hand-wound movement made by Jaeger-LeCoultre.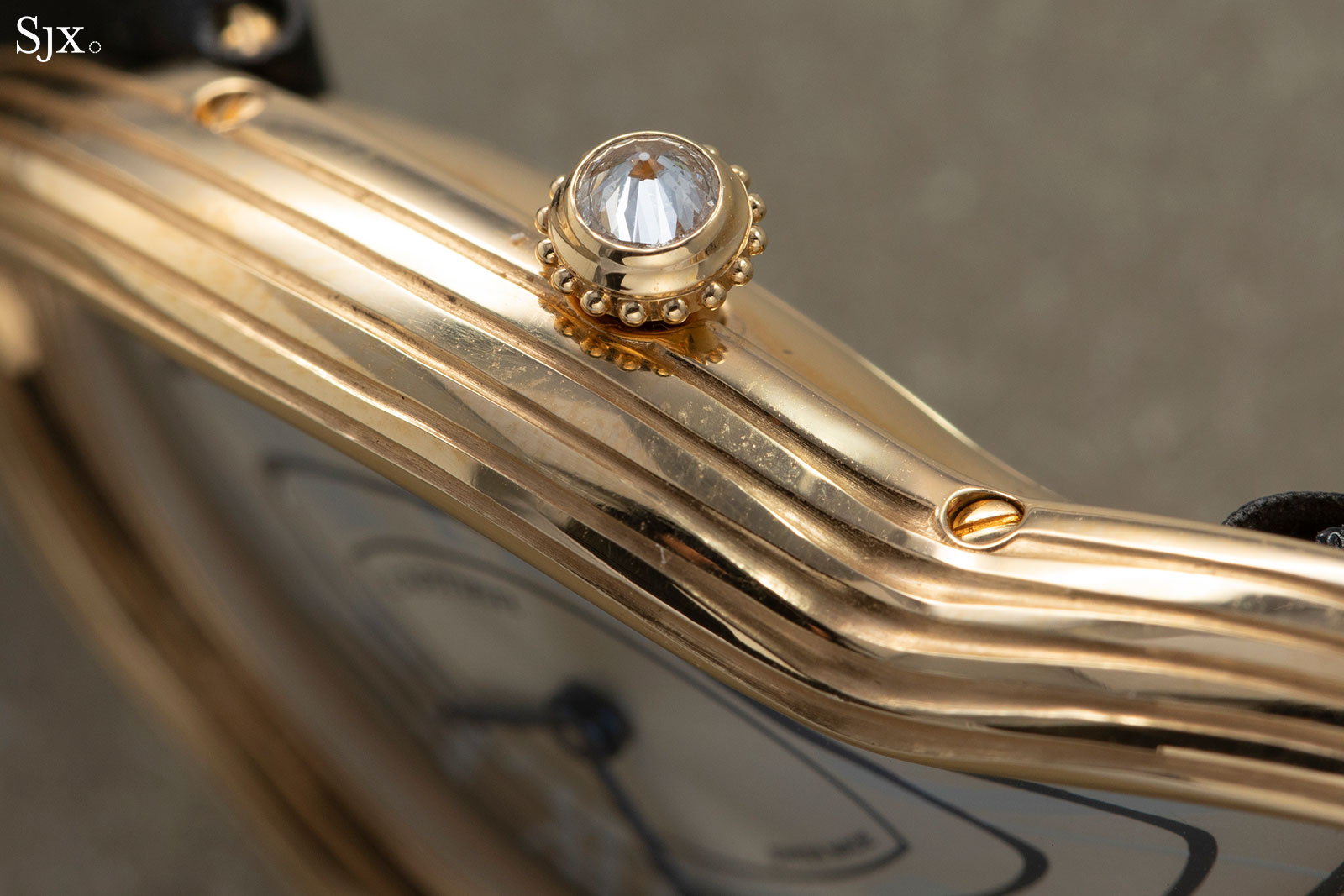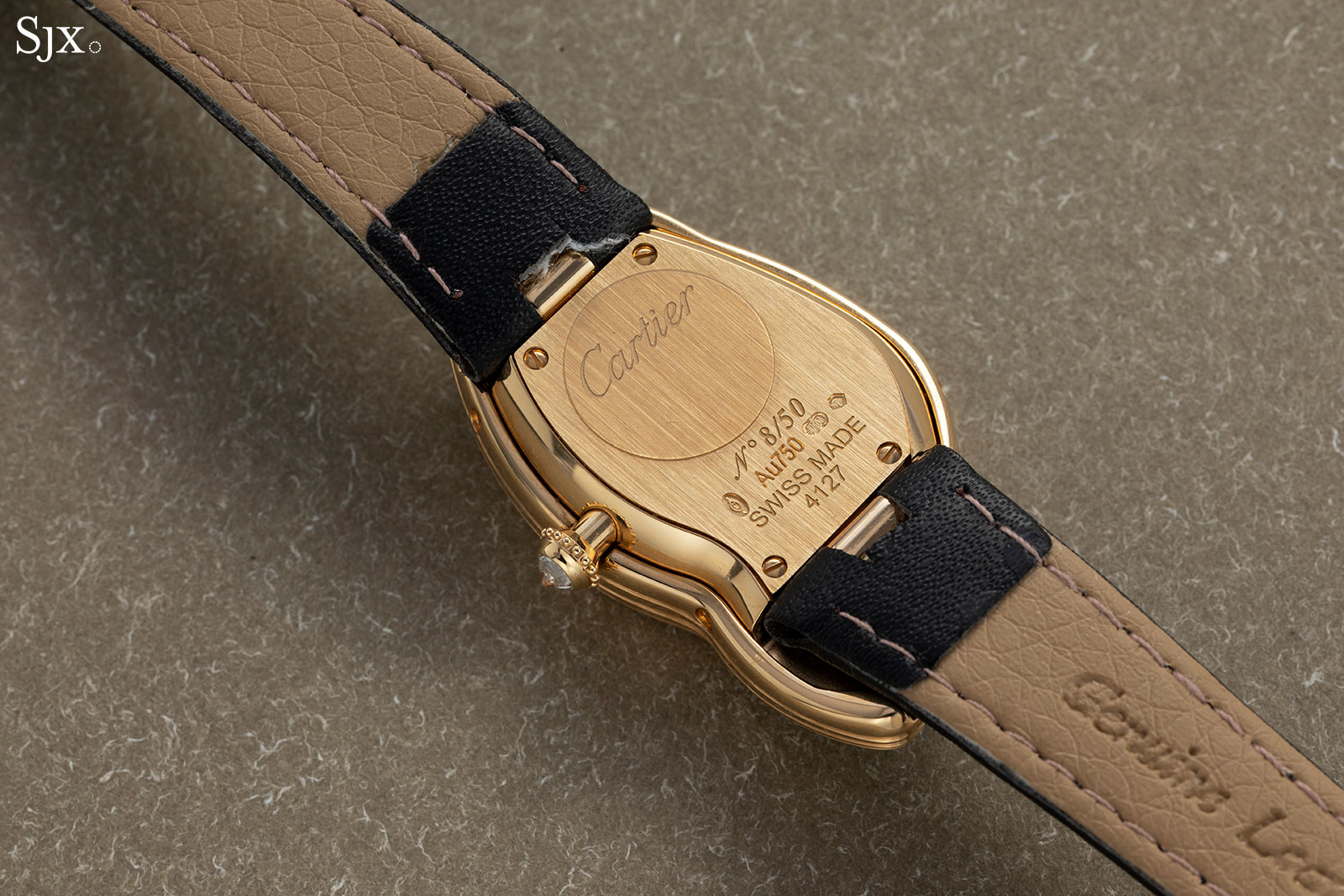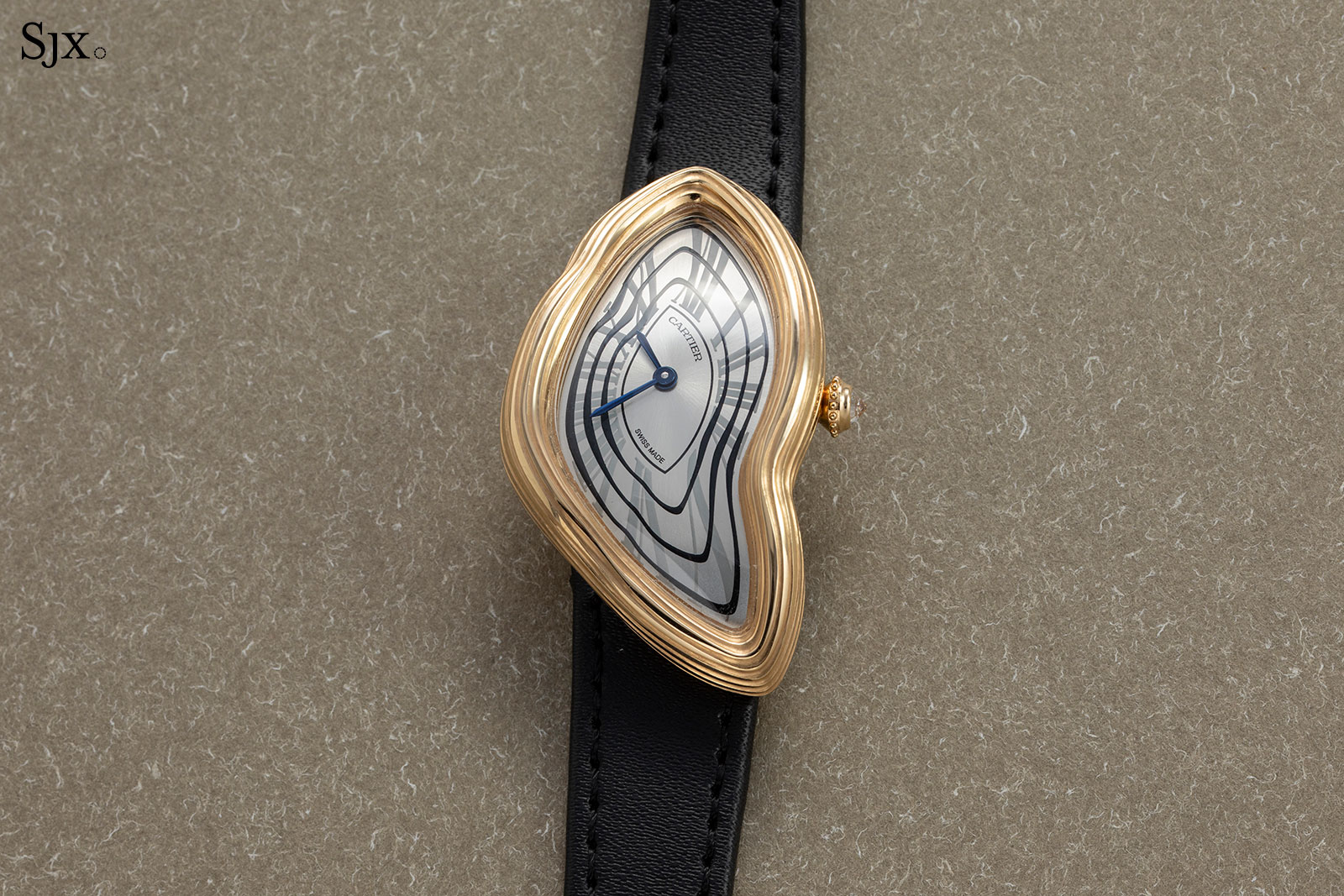 And in a big plus for potential Asian buyers, the watch is numbered "08/50".
Purchased from one of Cartier's Parisian boutiques in 2018, this watch has the original box and papers, with an estimate of HK$155,000-310,000, or about US$20,000-40,000.
---
First lot 847 – Omega Speedmaster "Holy Grail" ref. ST376.0822
Having gotten the nickname "Holy Grail" because it reputedly took years for collector well known on internet watch forums to obtain, the Speedmaster ref. ST376.0822 is unusual amongst Speedmasters because it is a valuable model but automatic, while majority of the most desirable Speedmaster models are hand-wound. Of the ten most valuable Speedmasters in this auction, only two are automatic – and both are the "Holy Grail".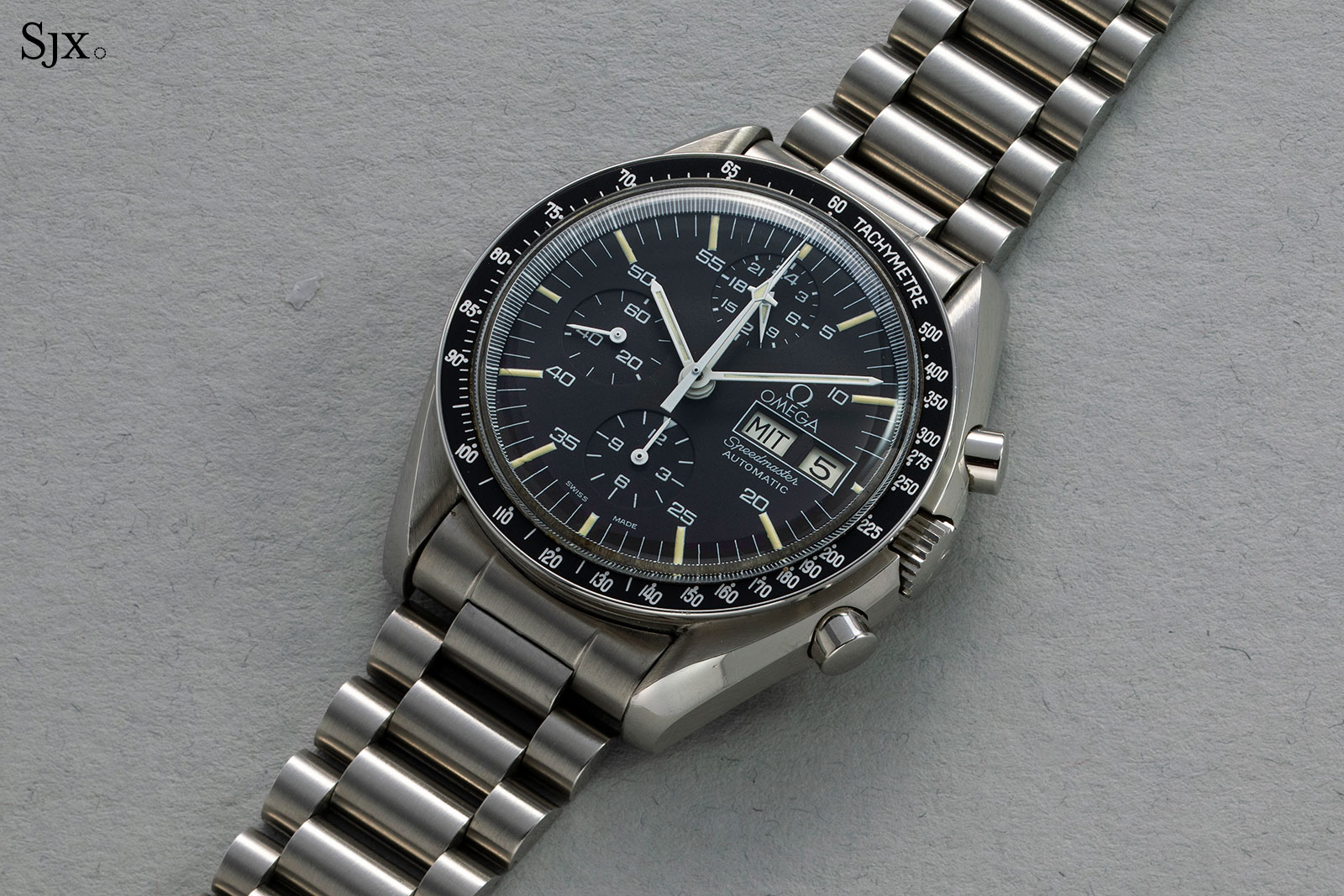 The "Holy Grail" was produced for just a year, from 1987 to 1988, and only 2000 were made. It is powered by the Omega cal. 1045, a movement based on the Lemania 5100. The 5100 was plain and low cost (and even had plastic chronograph levers), but robust, and was often found in late 20th century military-issue or professional-use chronographs.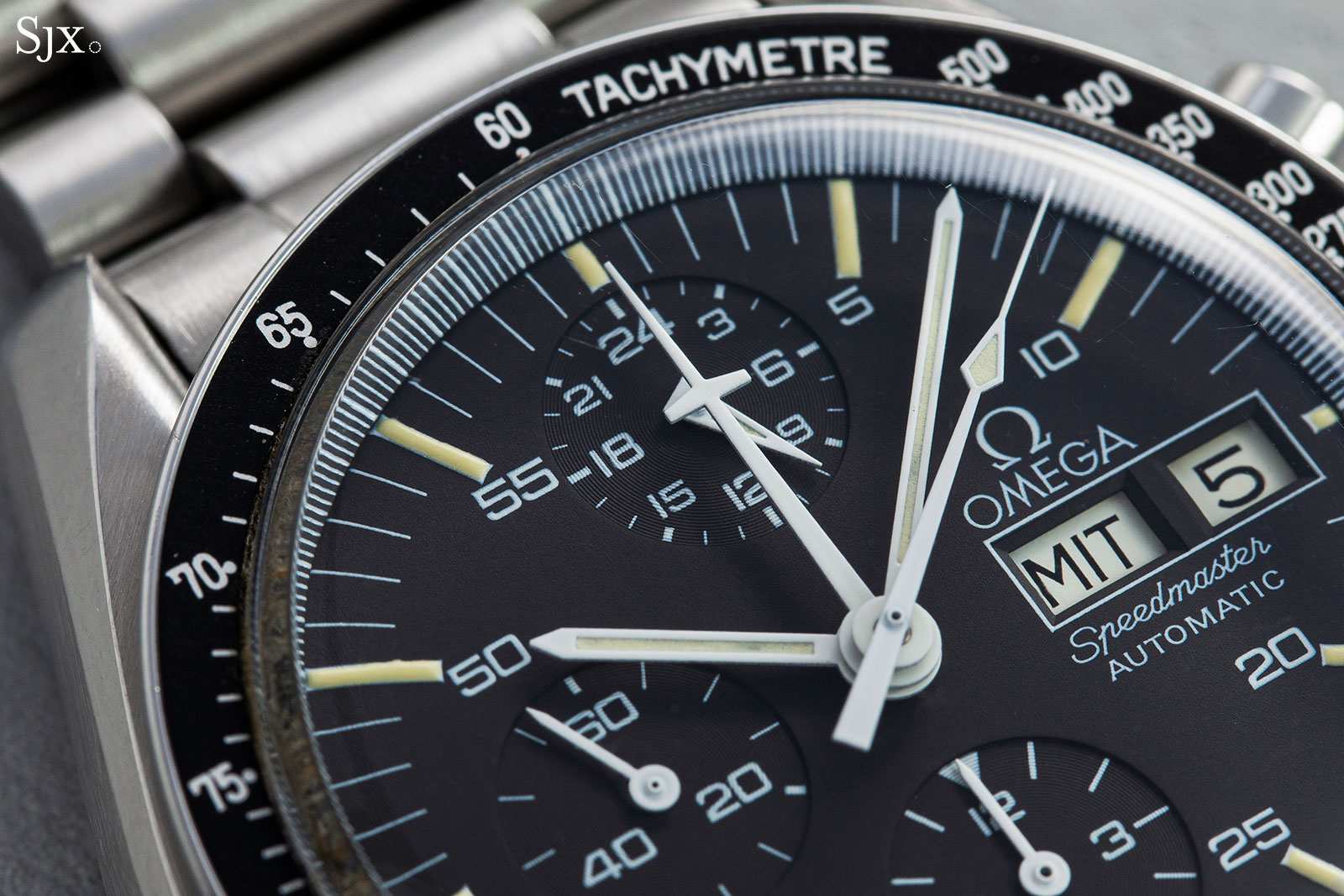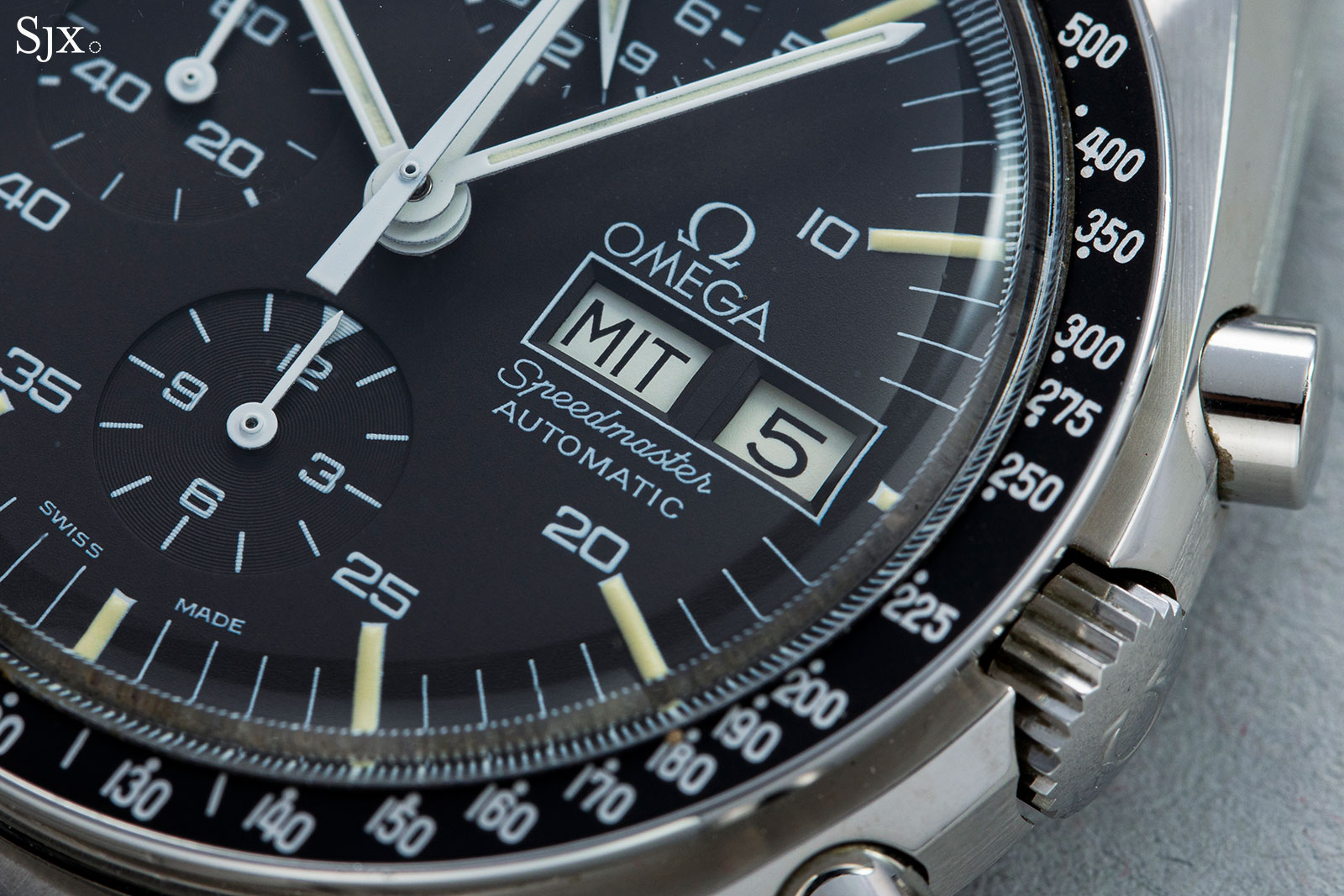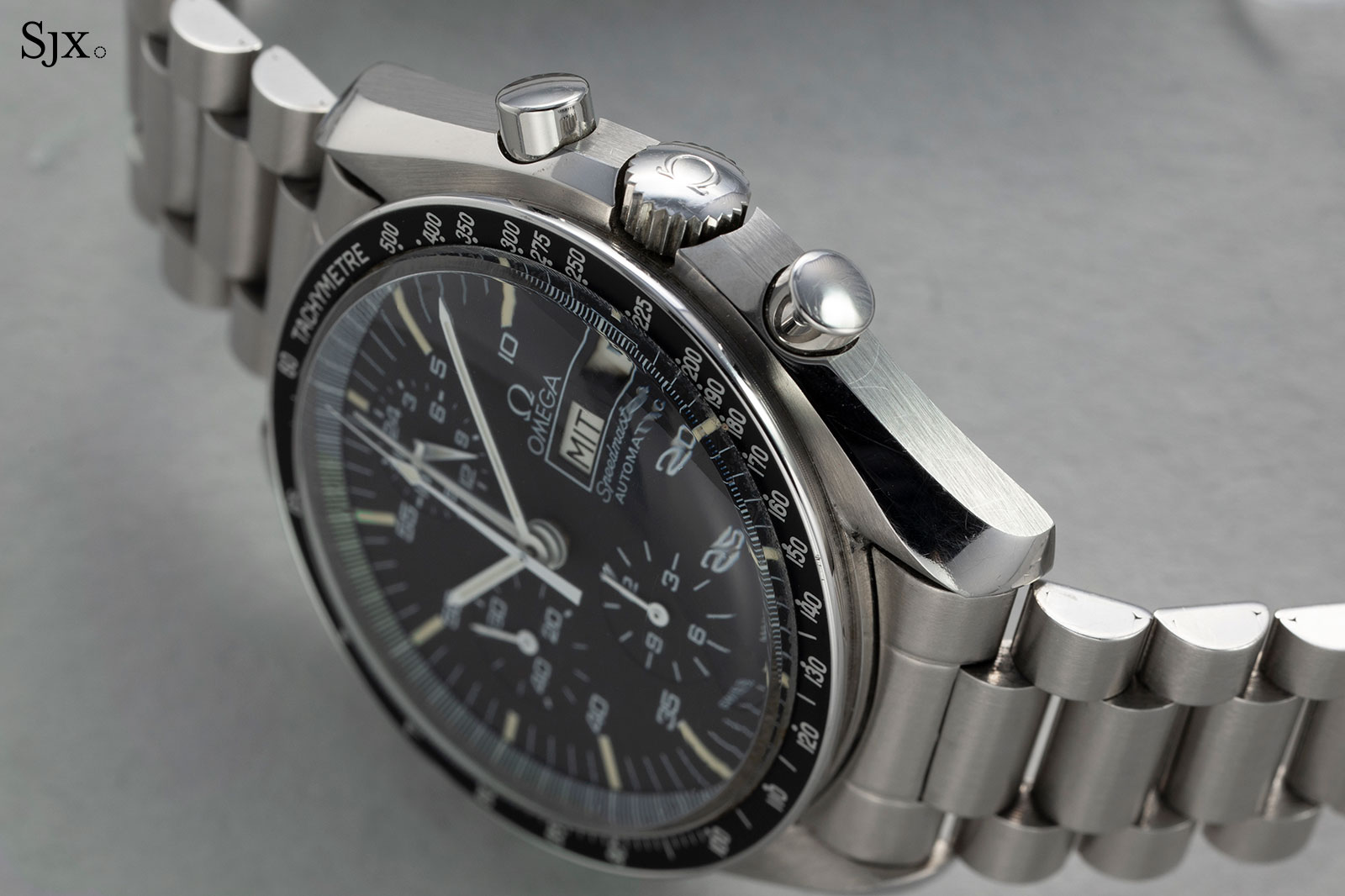 This "Holy Grail" is in extremely good condition, having been owned by the same German gentleman since 1989, when he purchased it new from Juwelier Luithle in Heilbronn. It's accompanied by the box, warranty booklet, and purchase invoice for 1,450 Deutsche marks.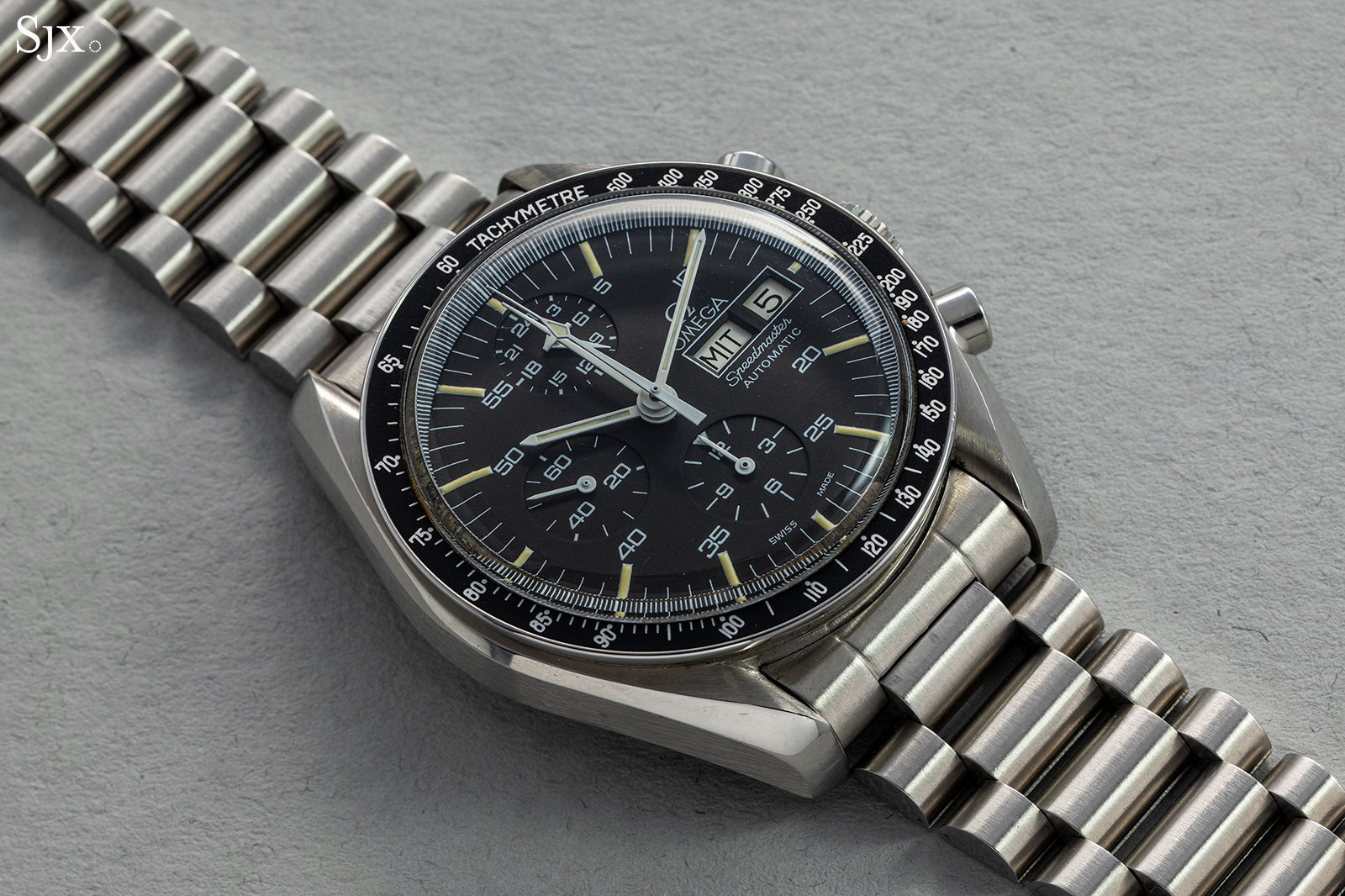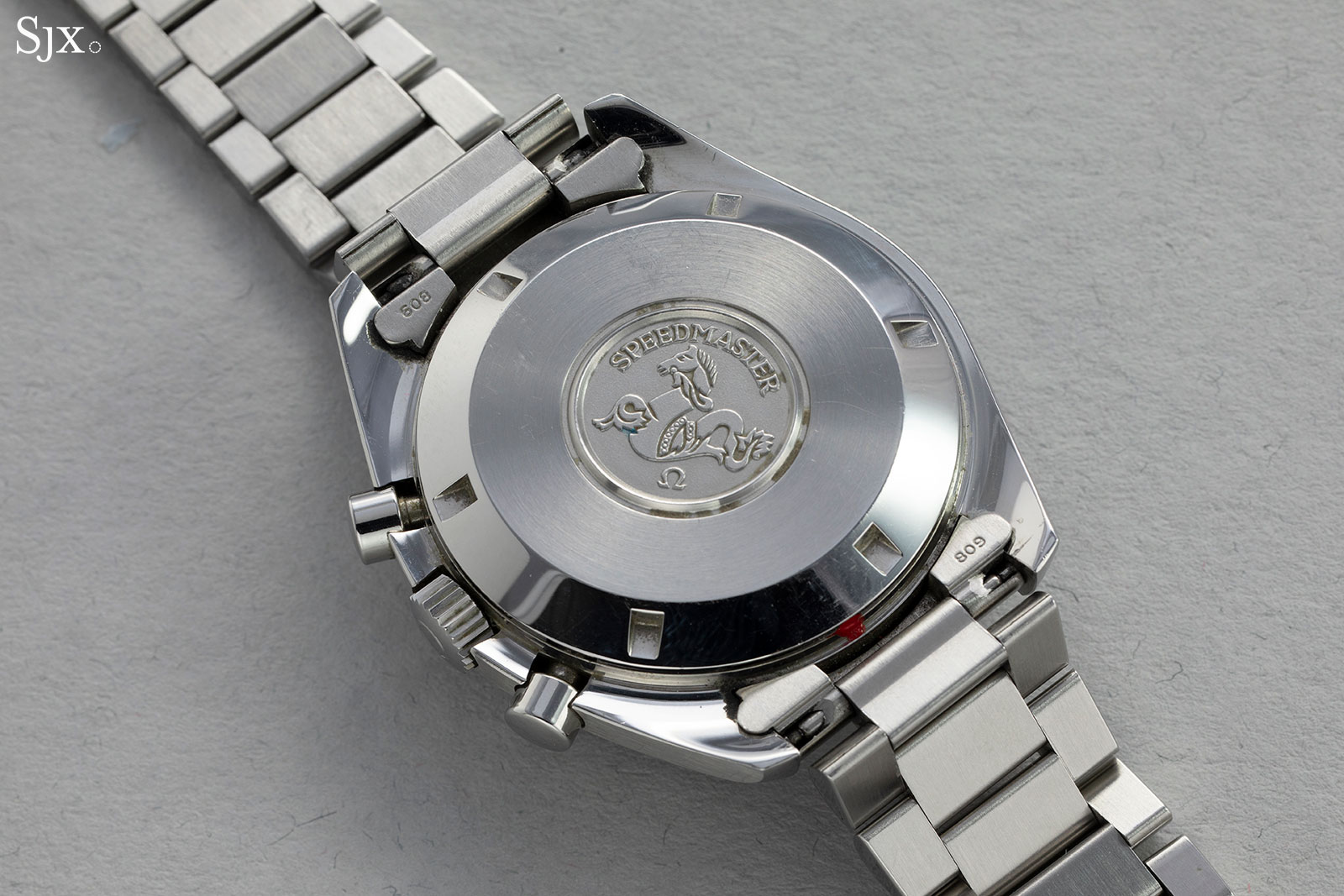 The estimate is HK$120,000-200,000, or US$15,000-25,0000. There's a second "Holy Grail" in the auction with an estimate of about 30% less (lot 1043), but showing more wear and without its original packaging.
---
First lot 848 – Rolex Explorer ref. 6610
One of several original owner Rolex watches in the sale, this is an example of the first ever Explorer model, a ref. 6610 with a "gilt" dial. It was originally purchased by an American serviceman stationed in Germany, whose son has consigned it for sale.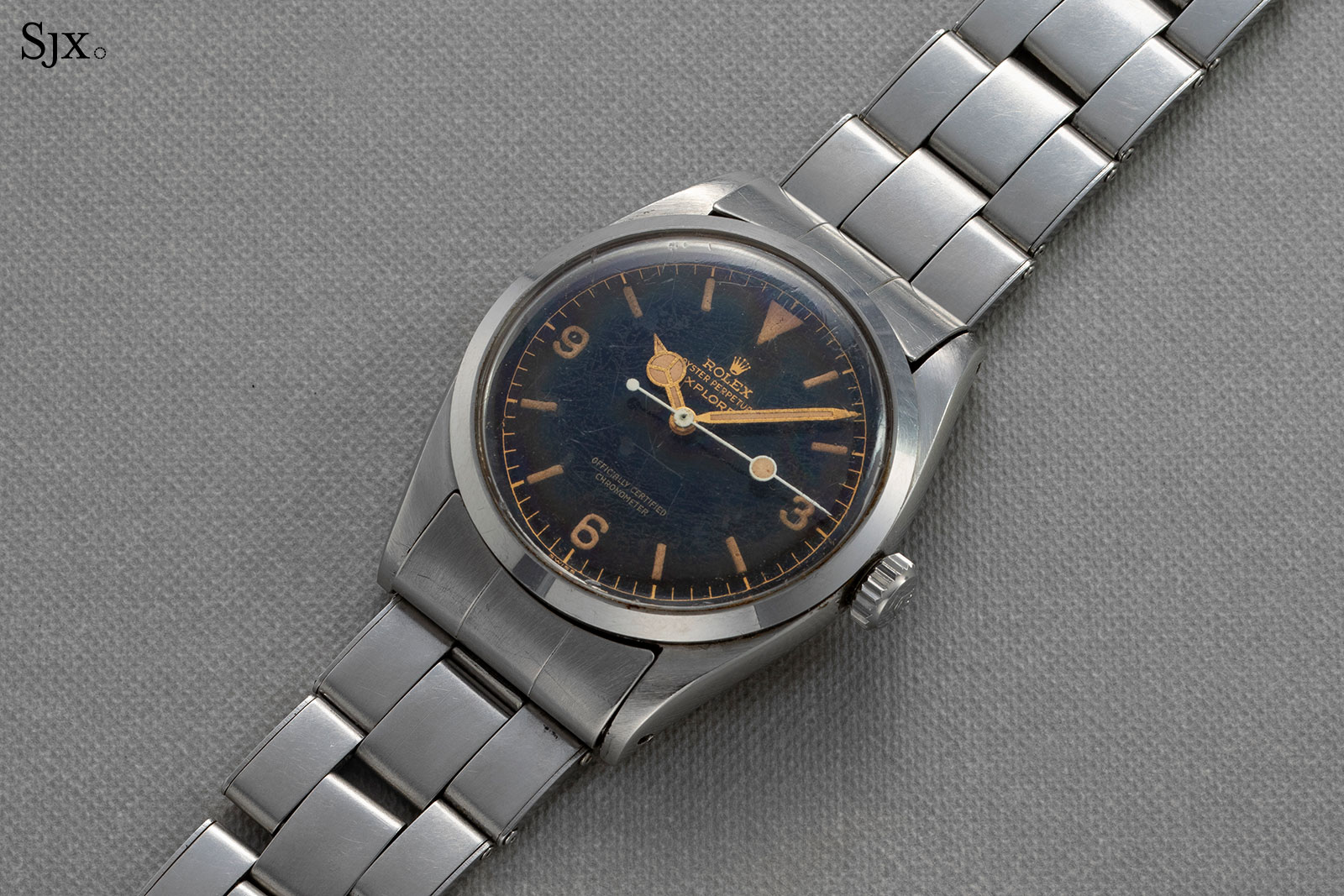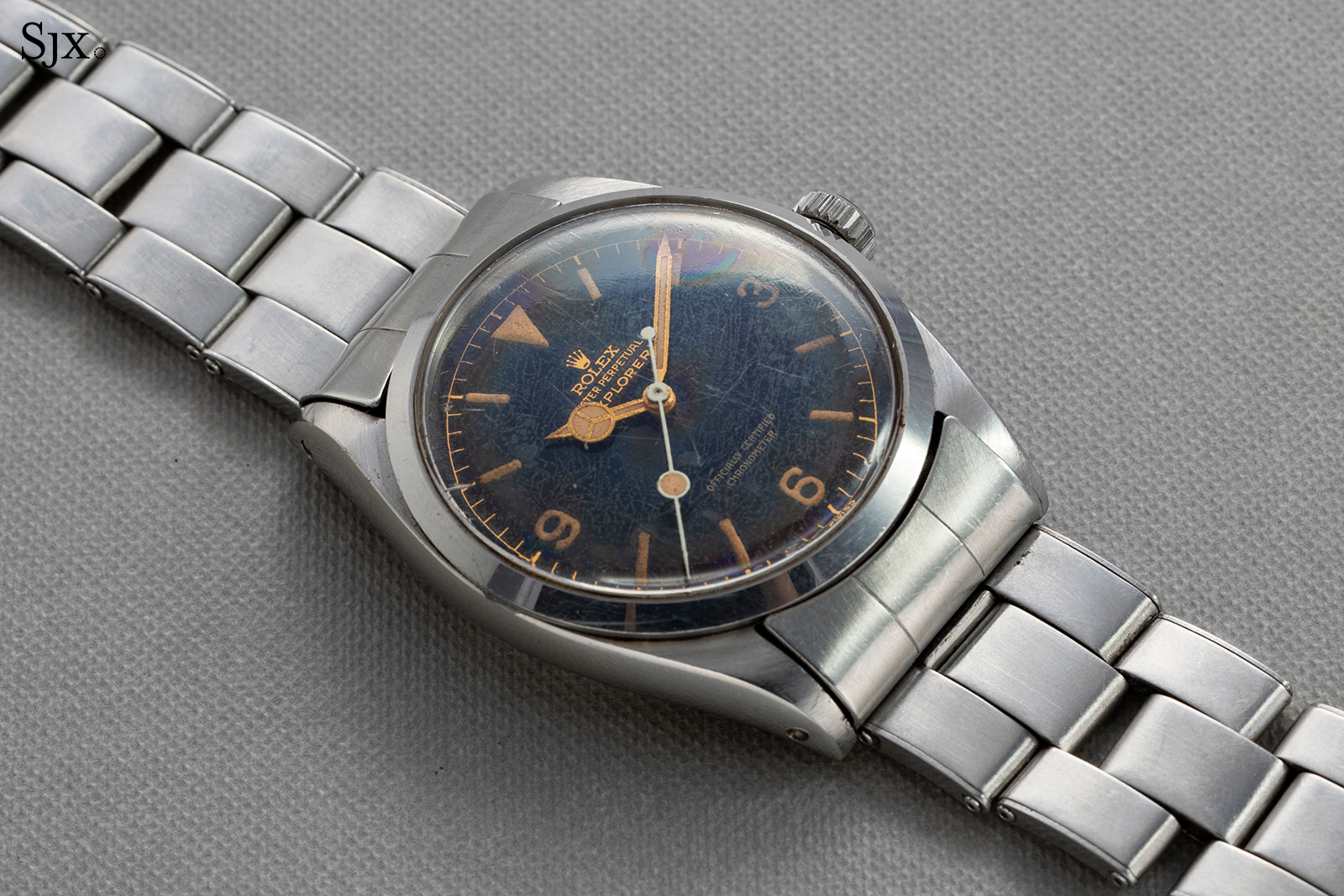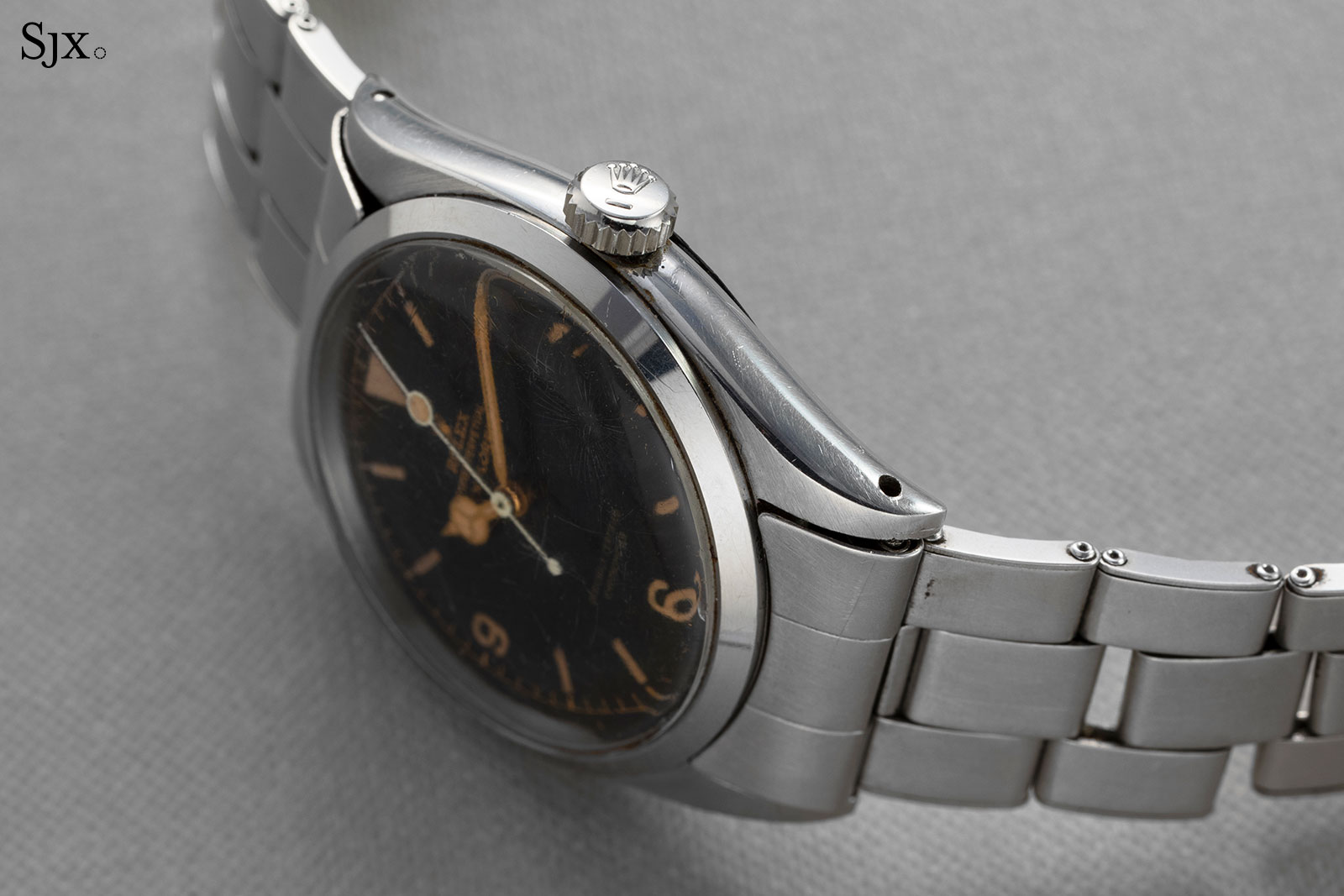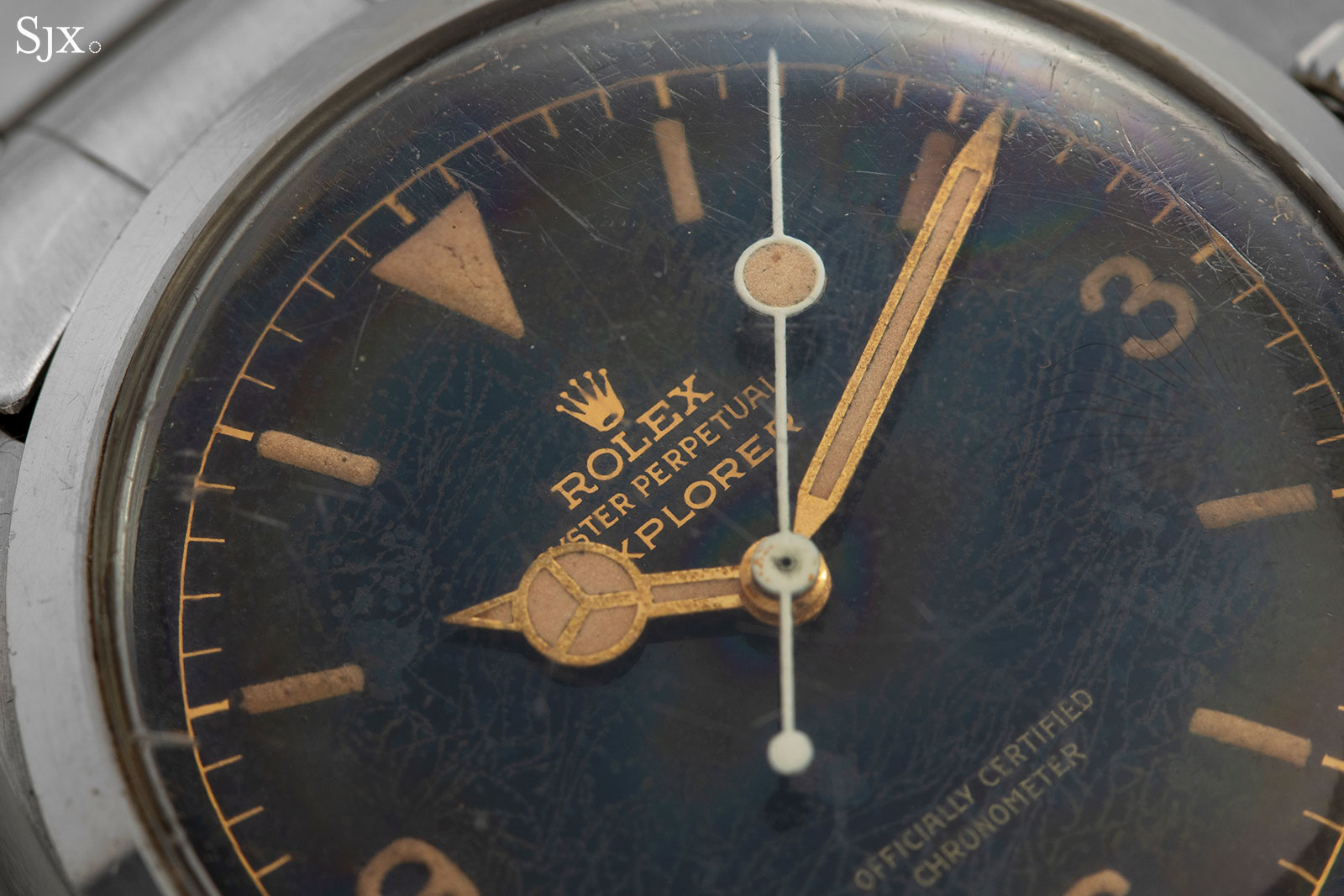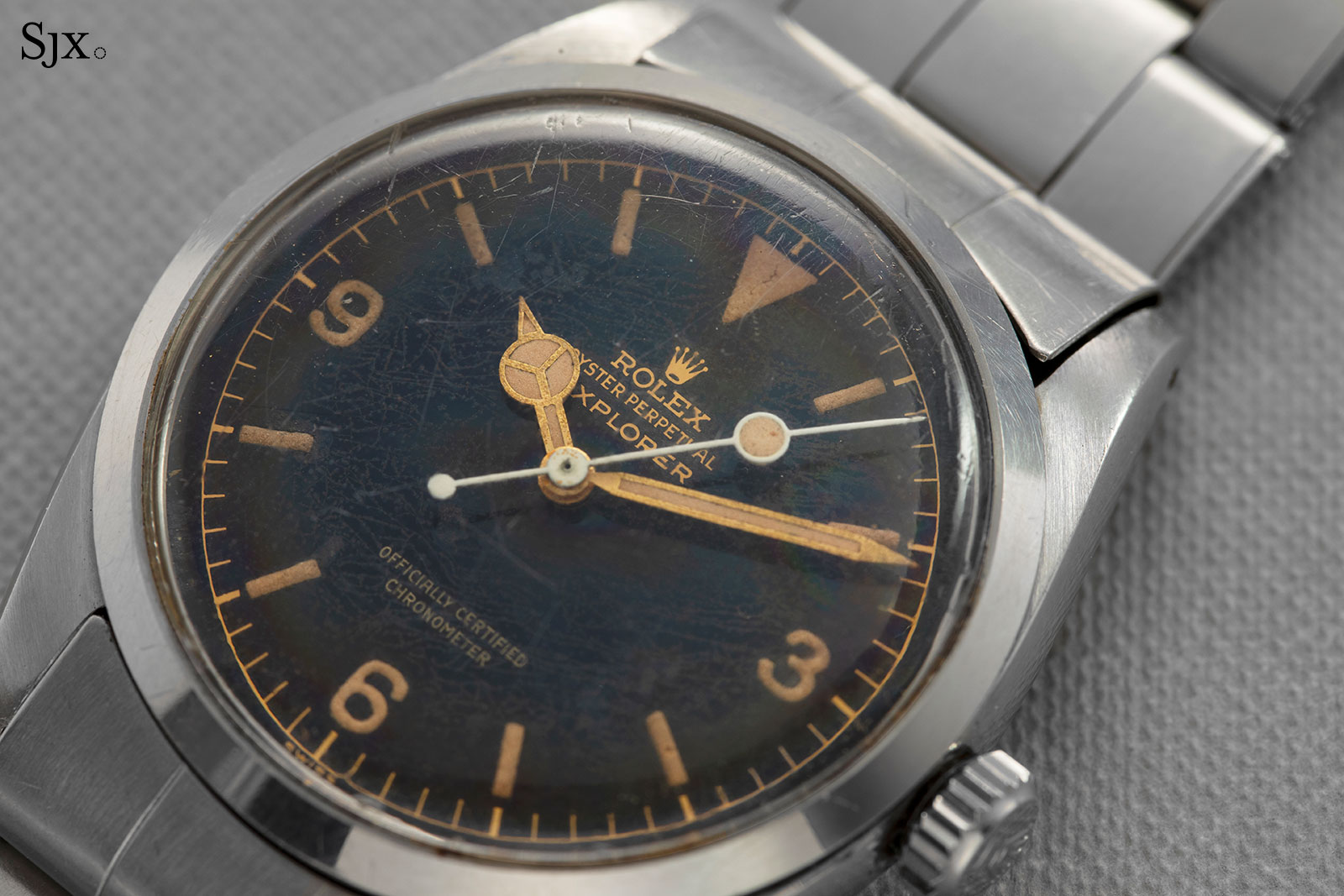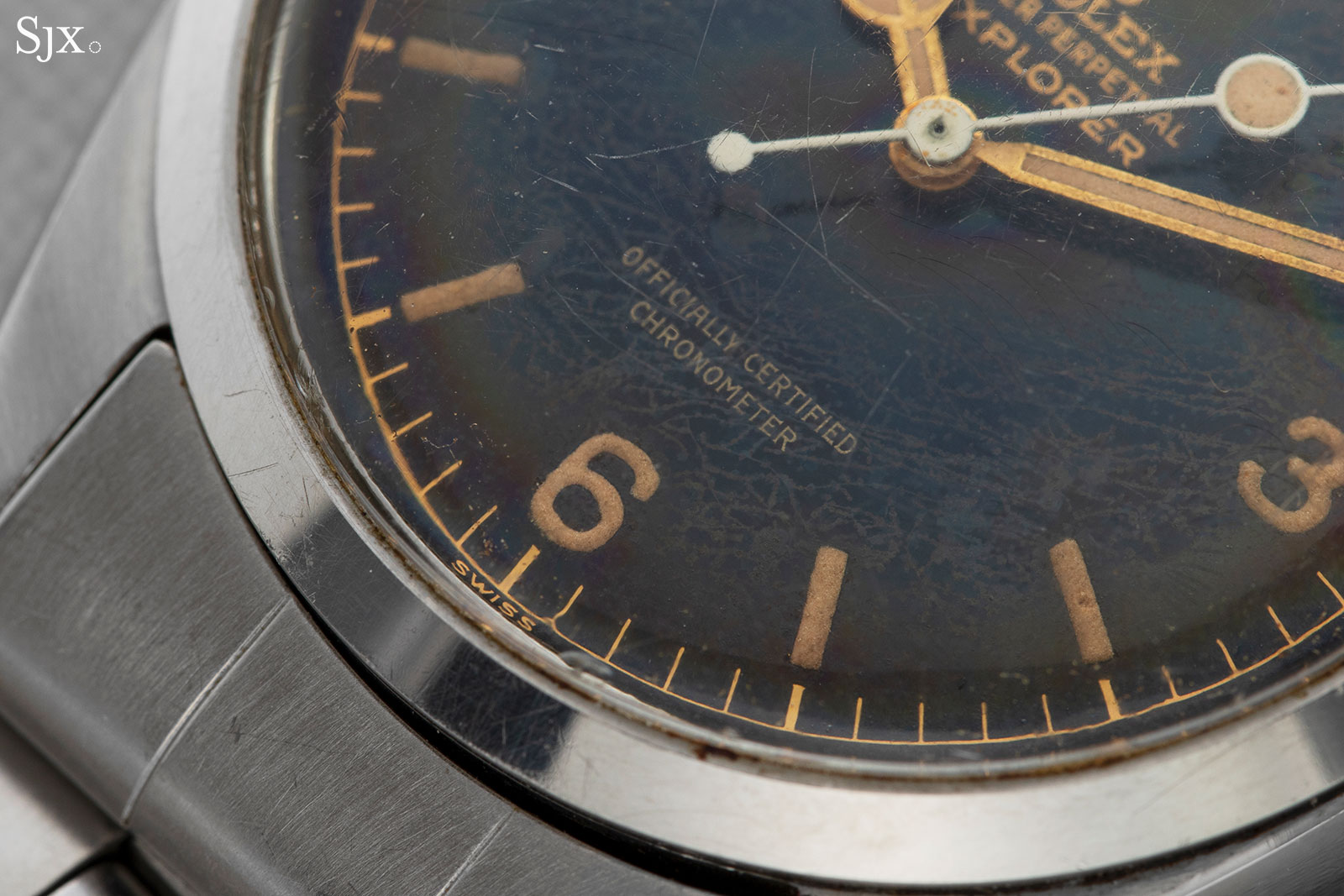 Though the shows obvious ageing on the dial and wear on the case, the watch is attractively original and also includes the original warranty dated 1957. It's estimated at HK$160,000-310,000, or about US$20,000-40,000.
---
First lot 849 – Rolex Submariner ref. 5512
One of the best documented histories amongst the original owner watches in the First section is this Submariner ref. 5512, which was purchased by a Japanese motorcycle engineer in 1962, during transit in Hawaii, when he was on the way back home from the Grand Prix at Daytona Beach in Florida.
The watch includes various photos of the owner wearing the watch over the decades, including some with him clad in morning dress (meaning a tailcoat and grey trousers), bringing to mind vintage James Bond.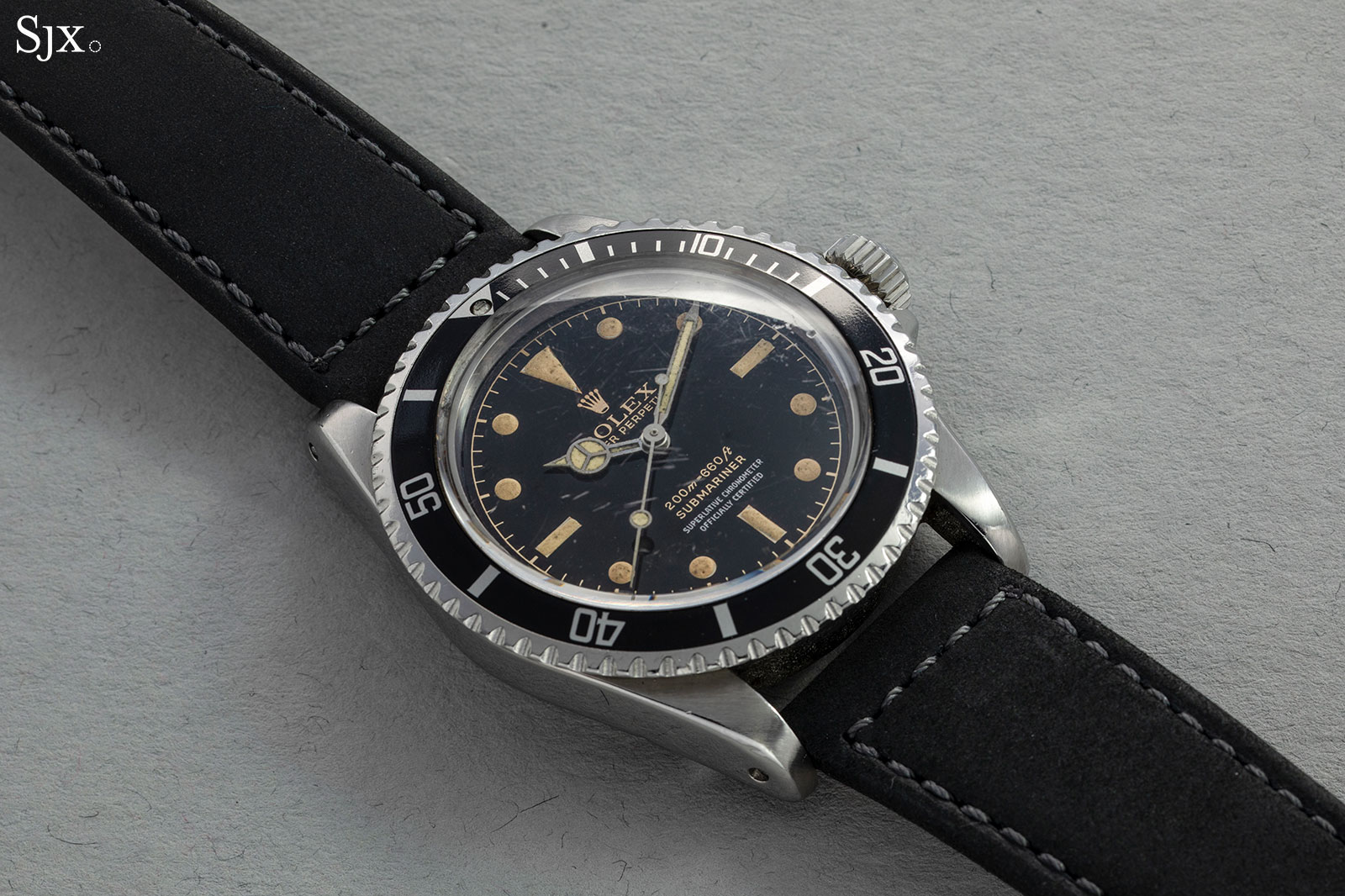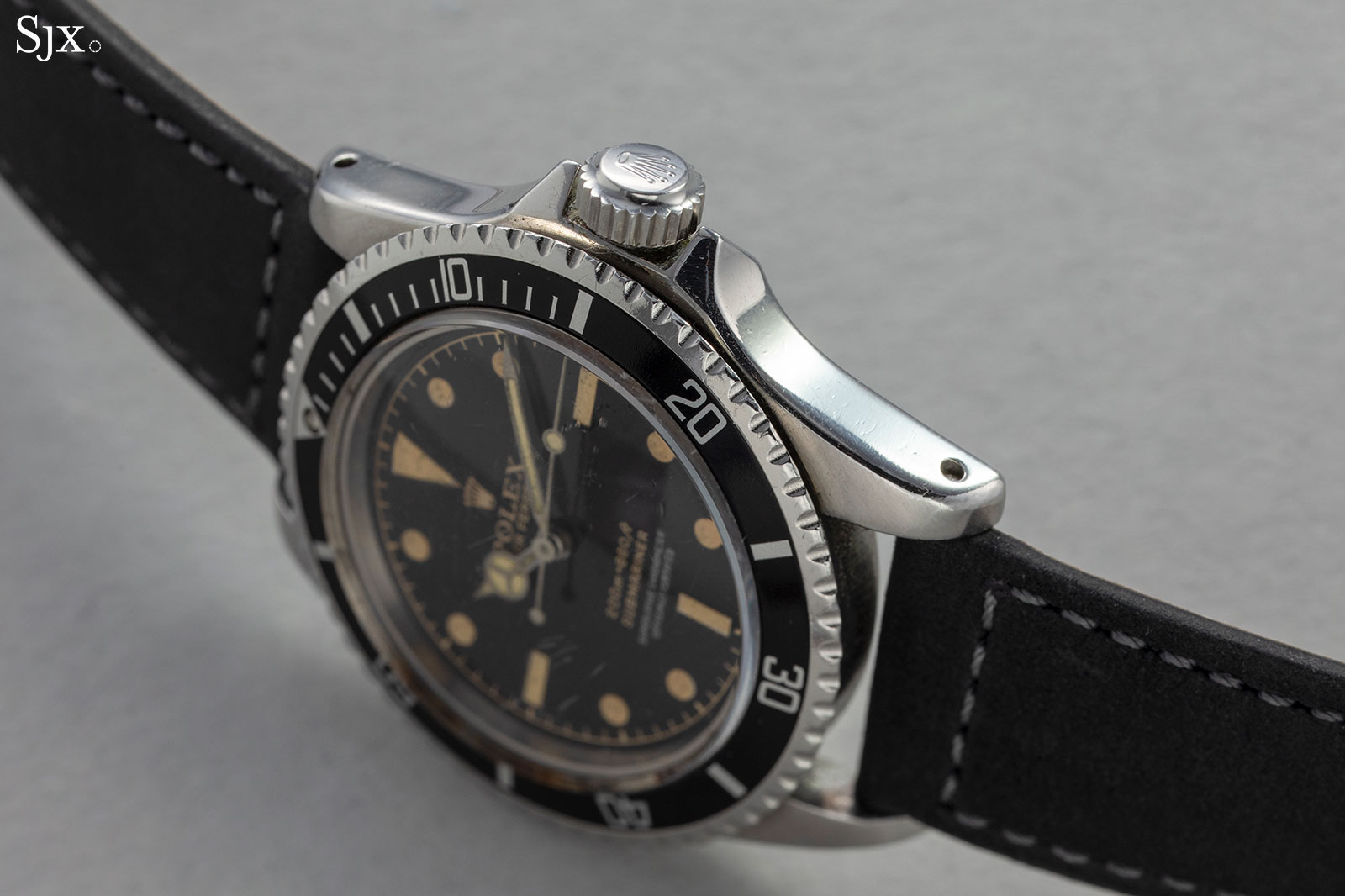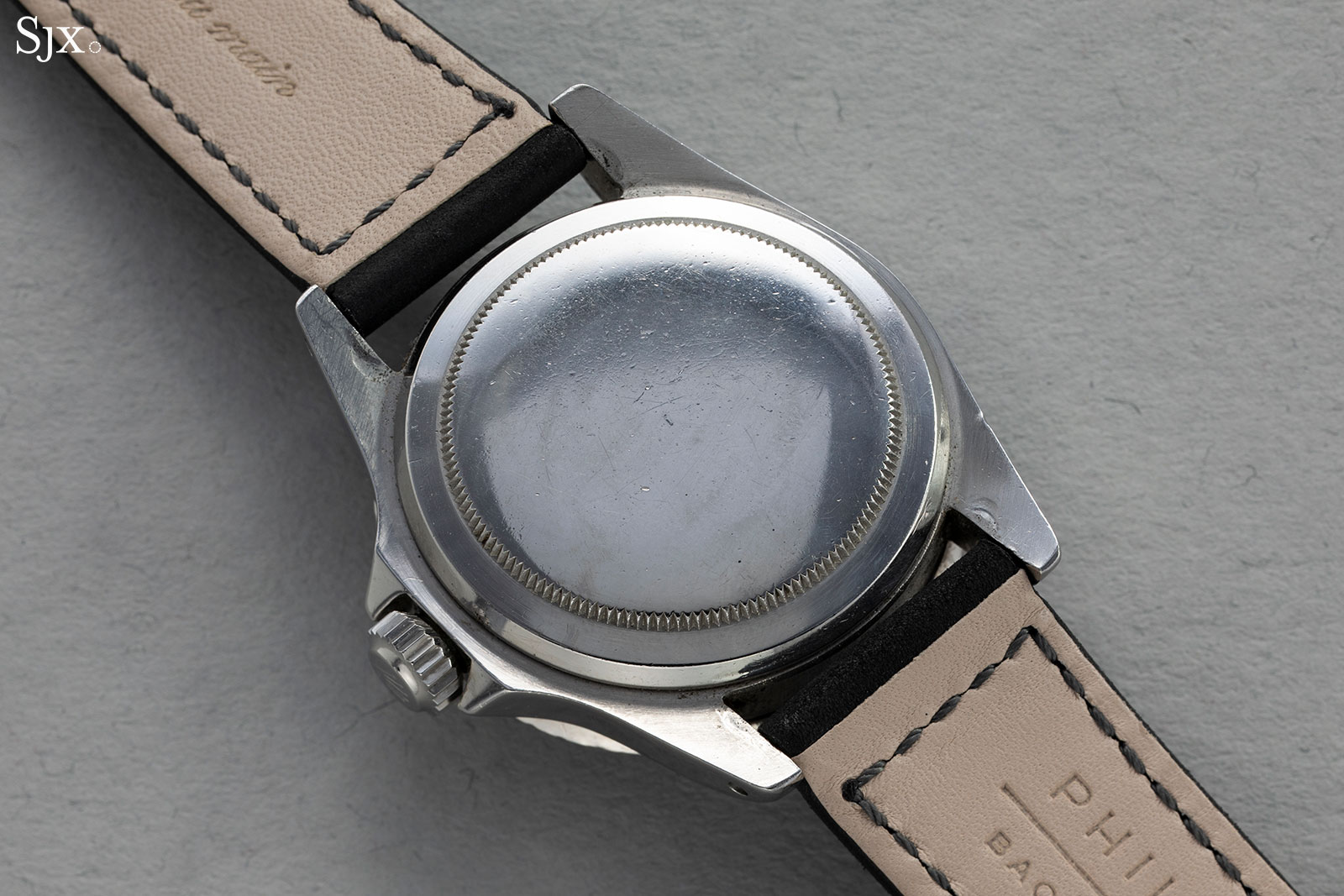 The watch itself is a relatively uncommon model, an early 1960s Submariner ref. 5512 with a "four-liner" dial, referring to the four lines of lettering at six o'clock.
It does show its age, both inside and out – the case has lost its original edges though the dial retains all its important details – but it remains appealing, mainly because of the backstory.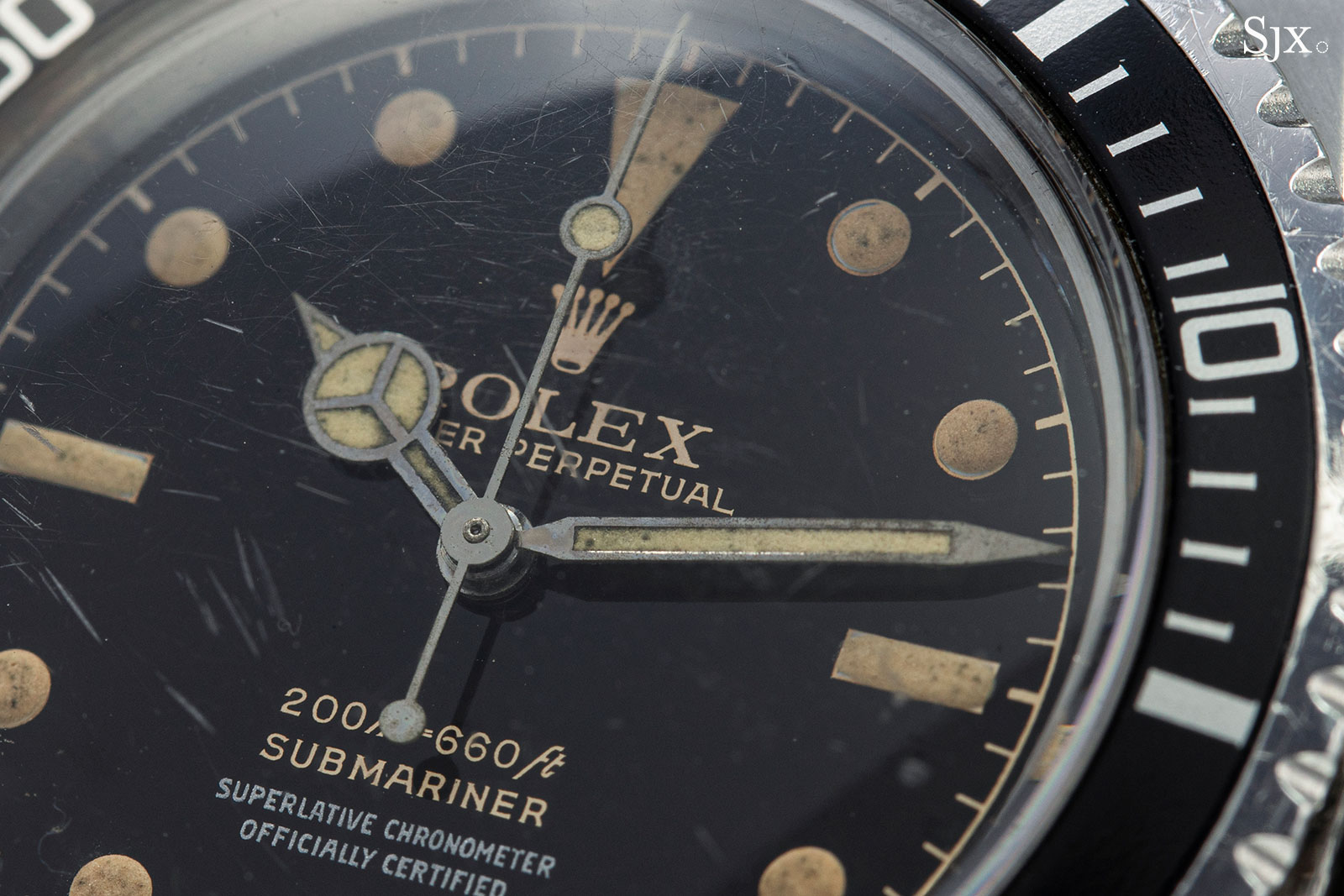 This has an estimate of HK$250,000-500,000, or about US$30,000-60,000.
---
Lot 899 – Rolex Submariner ref. 6538 "Big Crown"
One of the auction's top lots – the fourth most valuable in terms of the estimate – is an early Rolex Submariner, the ref. 6538. Though it's only one of several early Submariner references produced in the early to mid 1950s, the ref. 6538 is amongst the most valuable, because of features like the oversized crown and larger case size.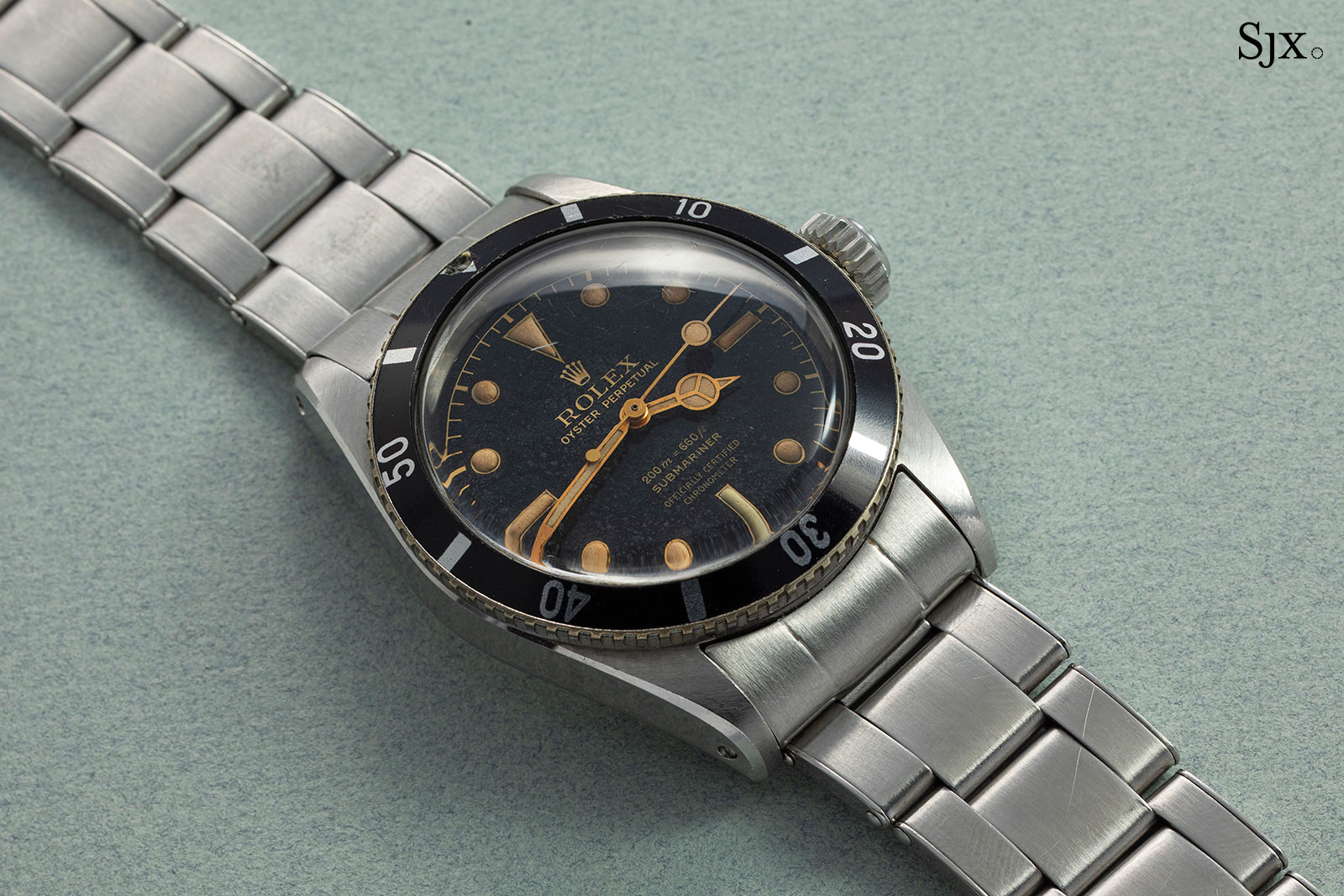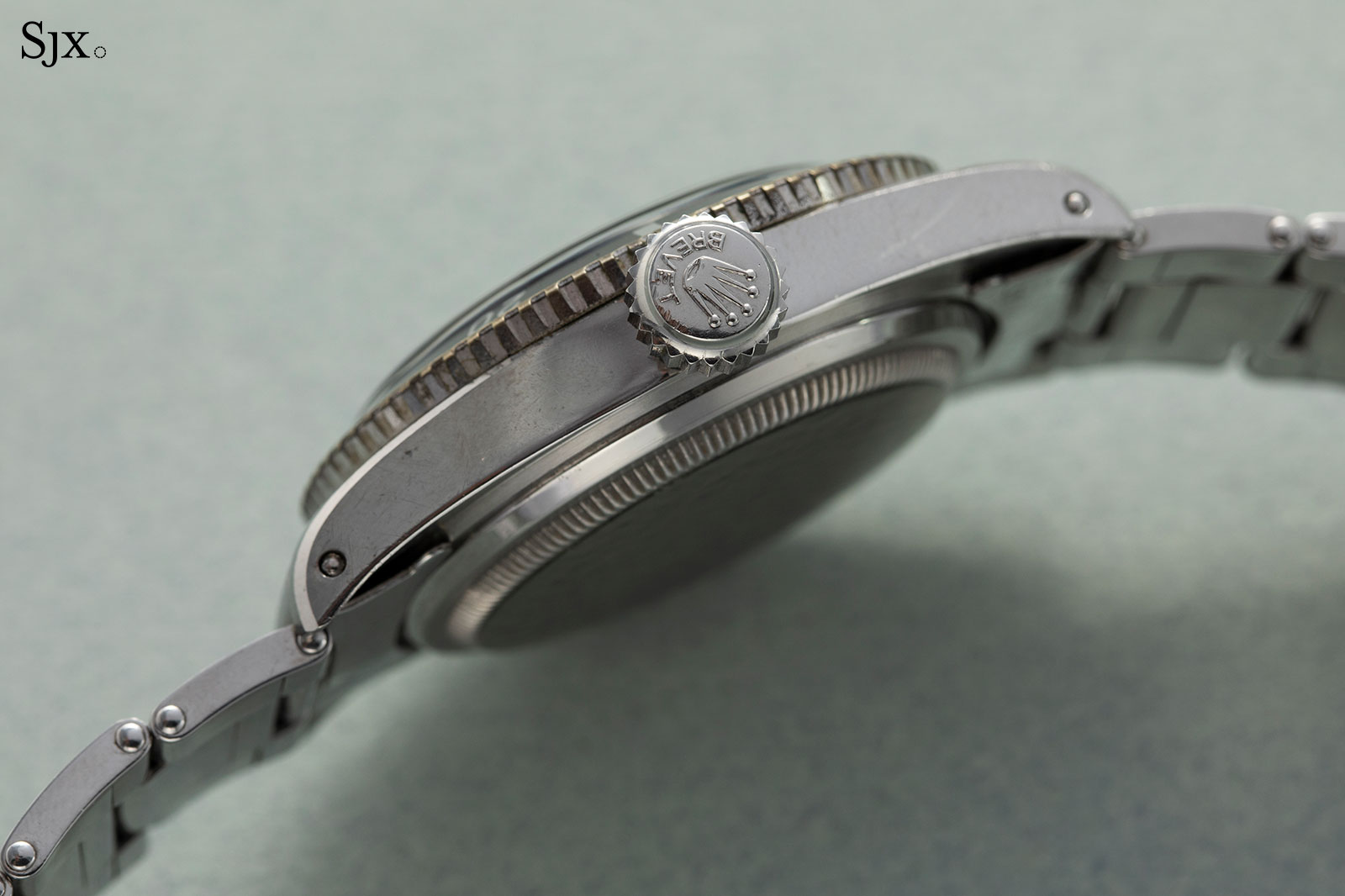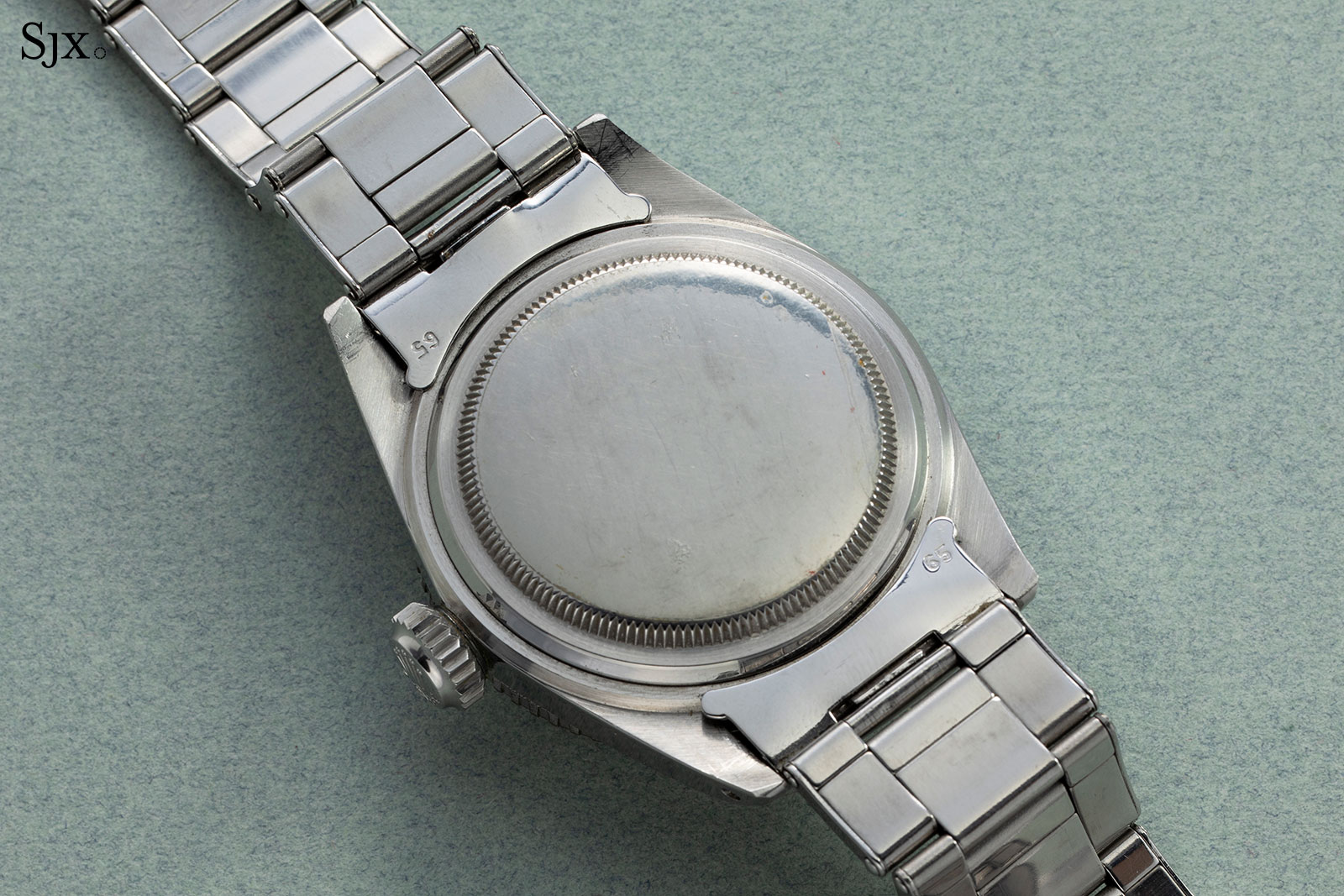 This example is well preserved, showing only minor external wear, and appears to have its original case finish. Similarly, the dial is clean and possesses all the crucial details, though it has light spotting.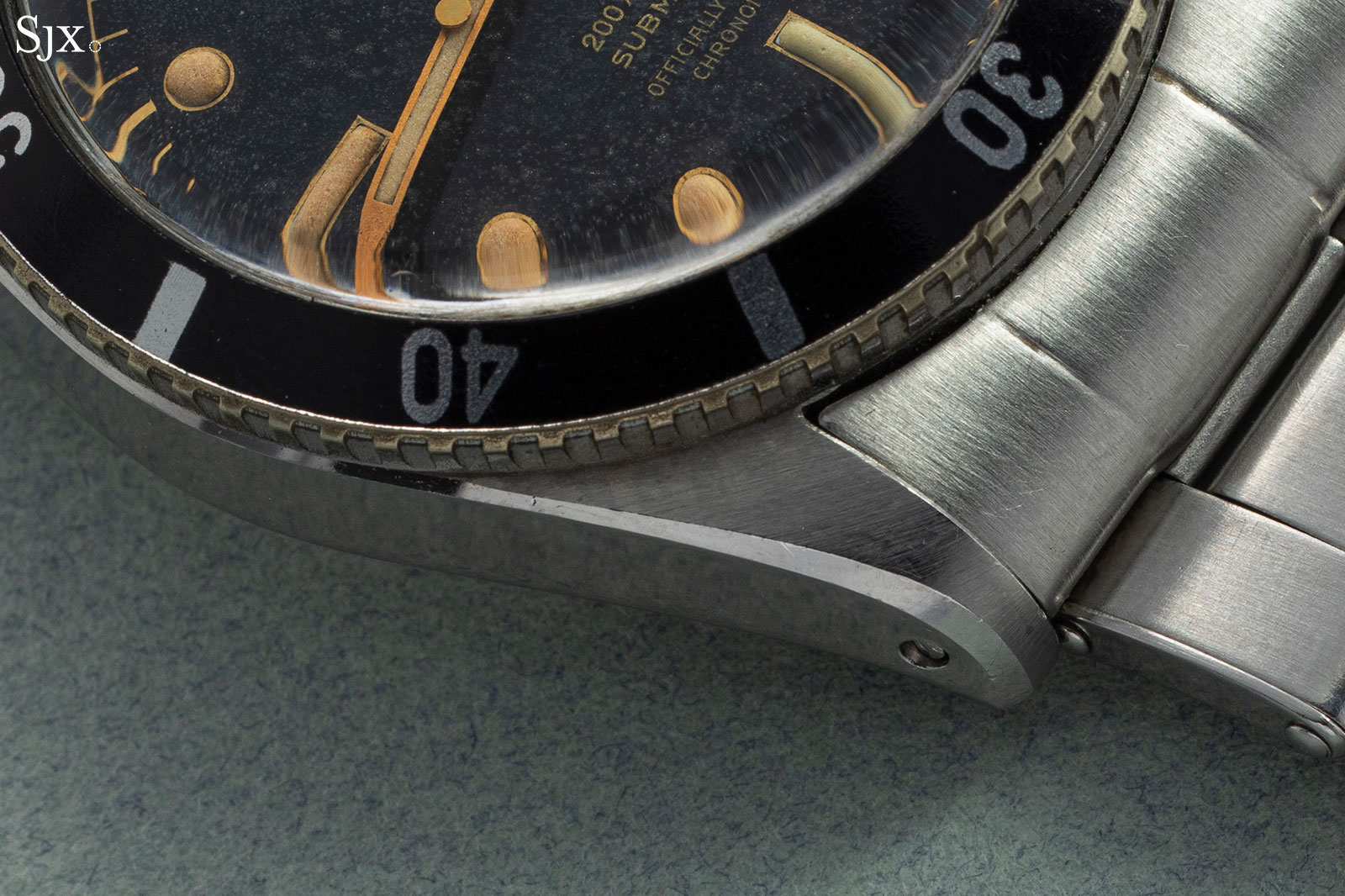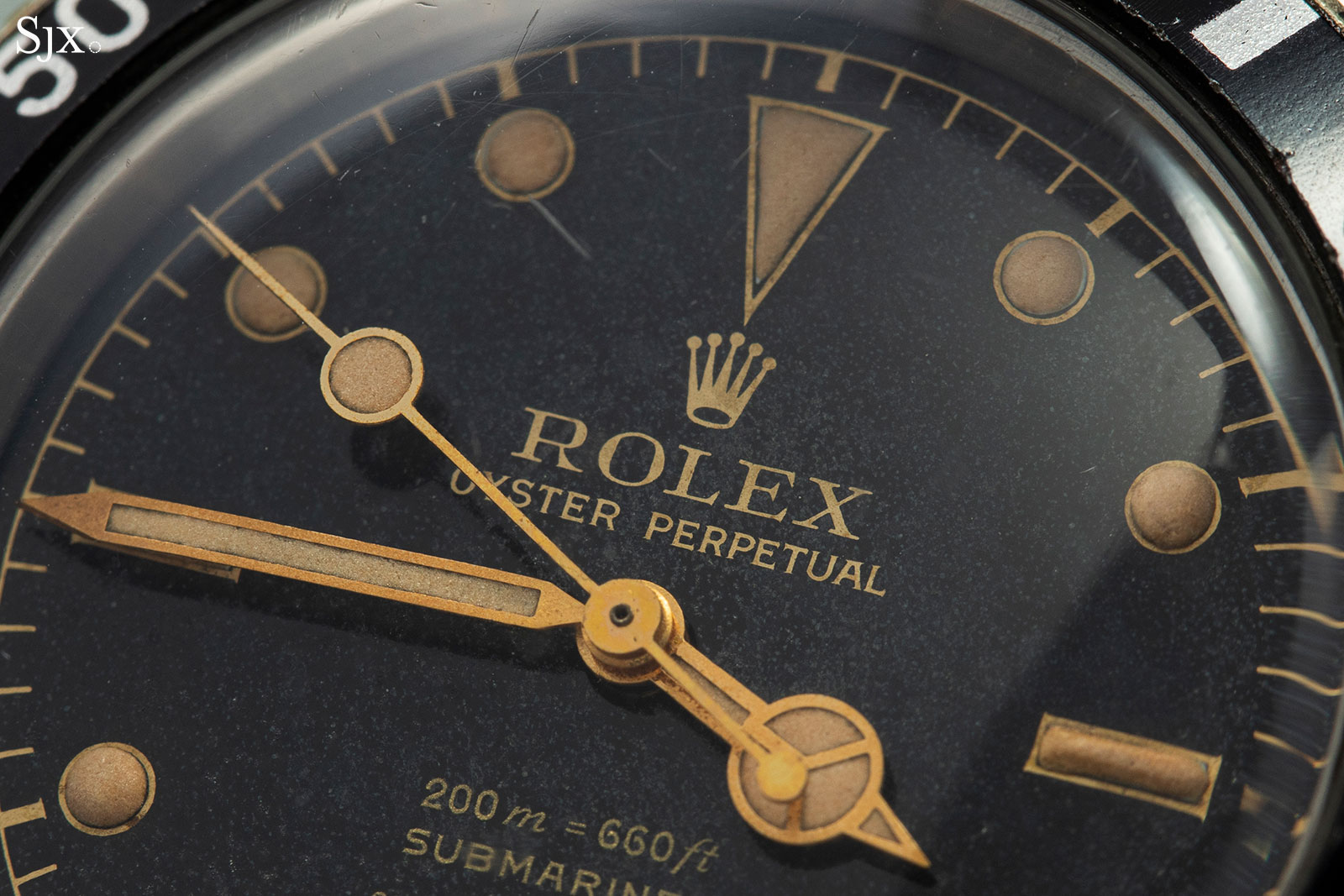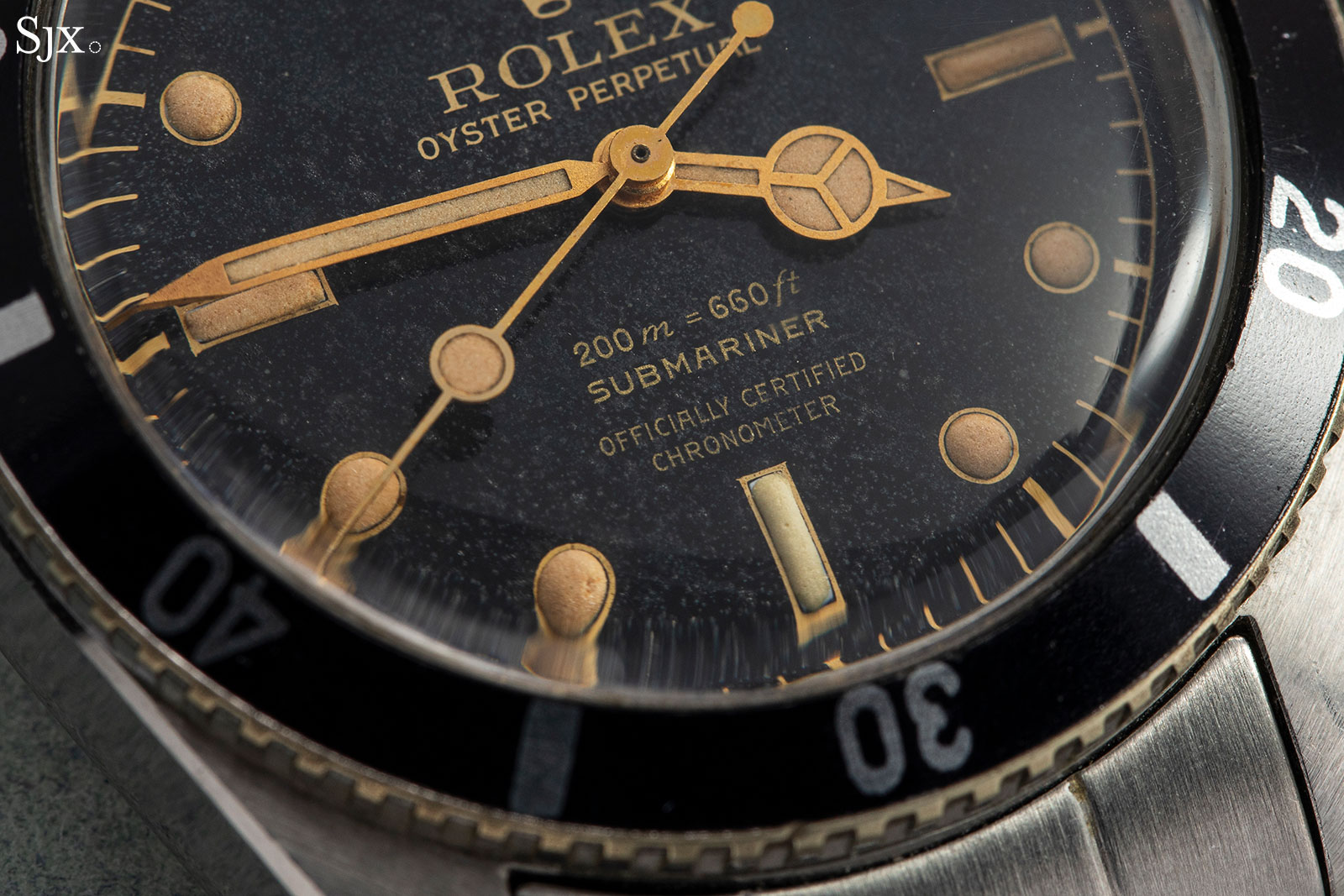 Values of the earliest Submariners have risen sharply in the last year – bringing to mind the rise and dip of vintage Daytona prices – and this has an estimate of HK$2.8-5.0m, or about US$350,000-650,000.
---
Lot 911 – Patek Philippe Nautilus "Jumbo" re. 3700/1
This is a strong example of the original Nautilus "Jumbo" designed by Gerald Genta. Produced in 1977, a year after the model's launch, this example has the added bonus of an unusual and surprisingly brown "tropical" dial.
Originally a grey-blue, the dial has aged to a tobacco brown that is likely the result of either a defect in the original dial finish, or prolonged exposure to a warm environment.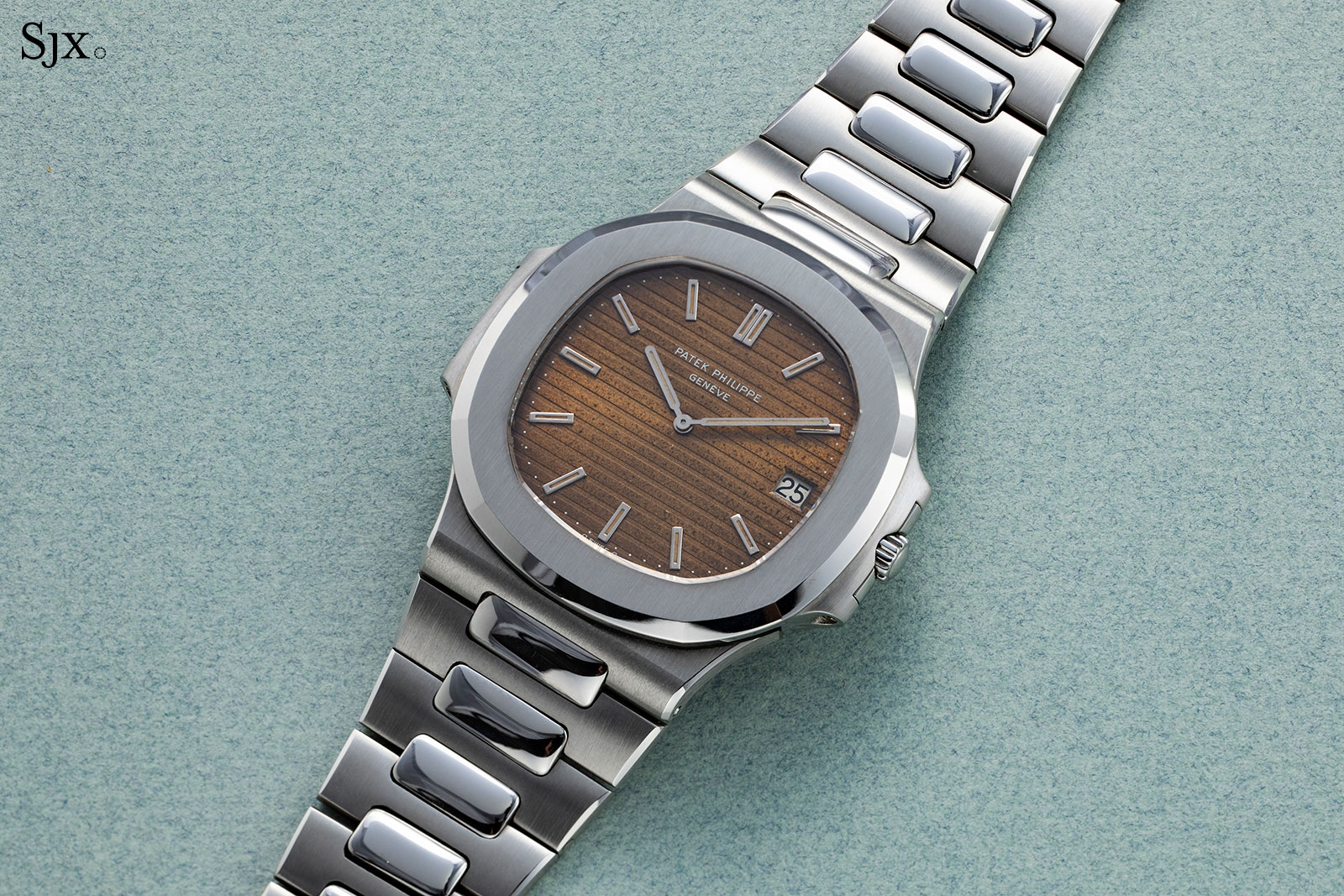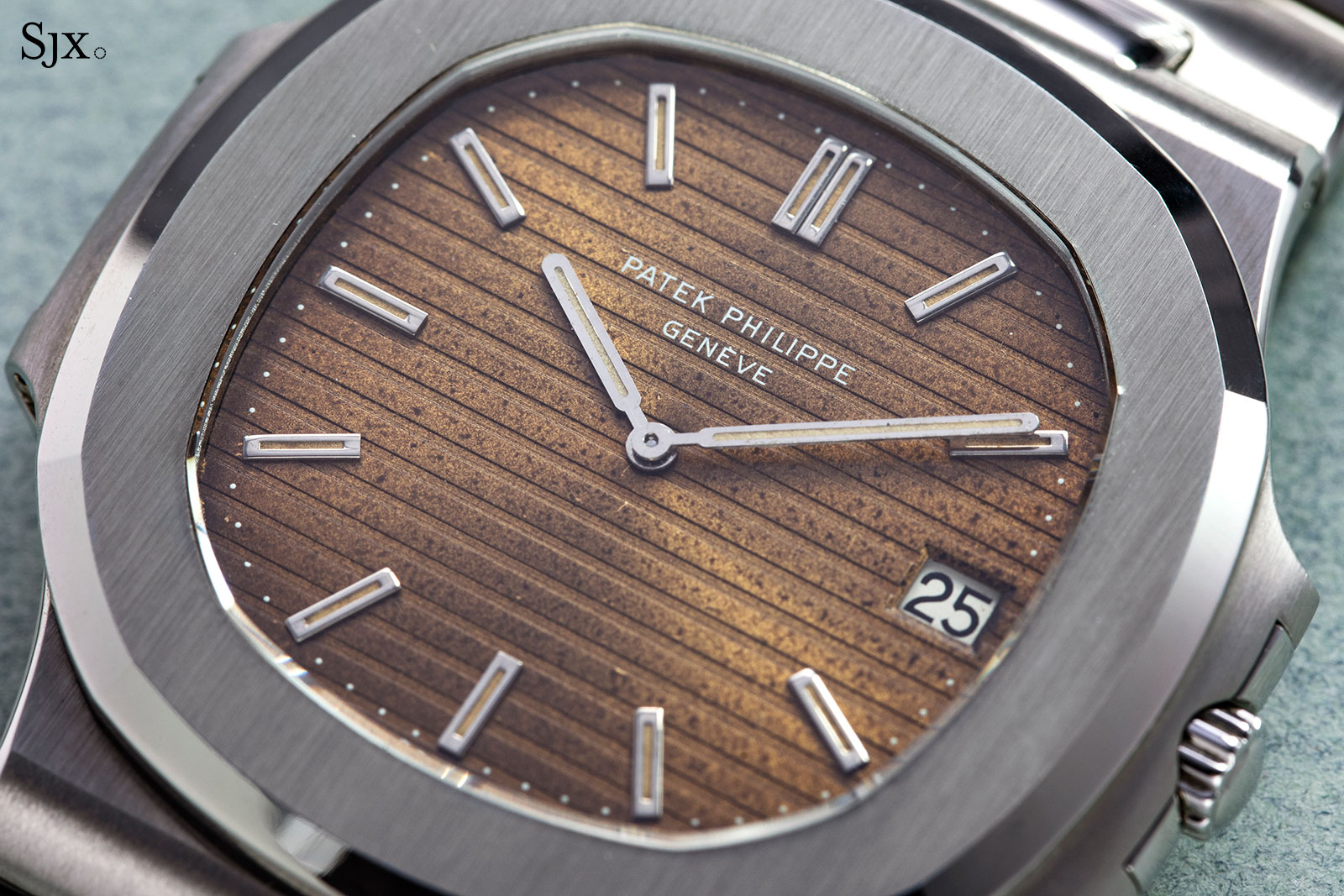 The steel case is in attractive condition, showing well-defined bevels and edges, perhaps the result of having been carefully refreshed.
And the bracelet has slight looseness and play between the links, unavoidable in vintage bracelets that have been worn.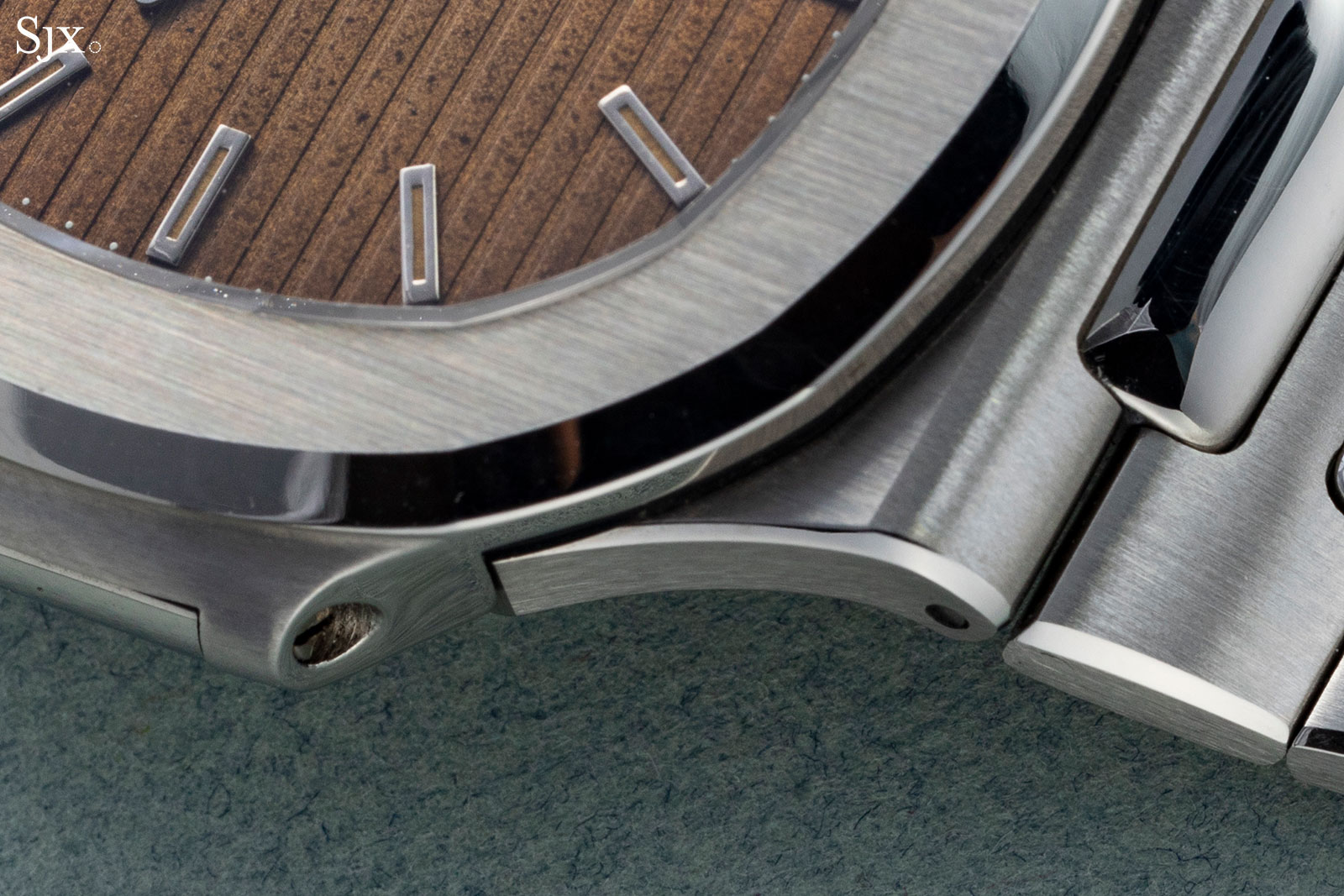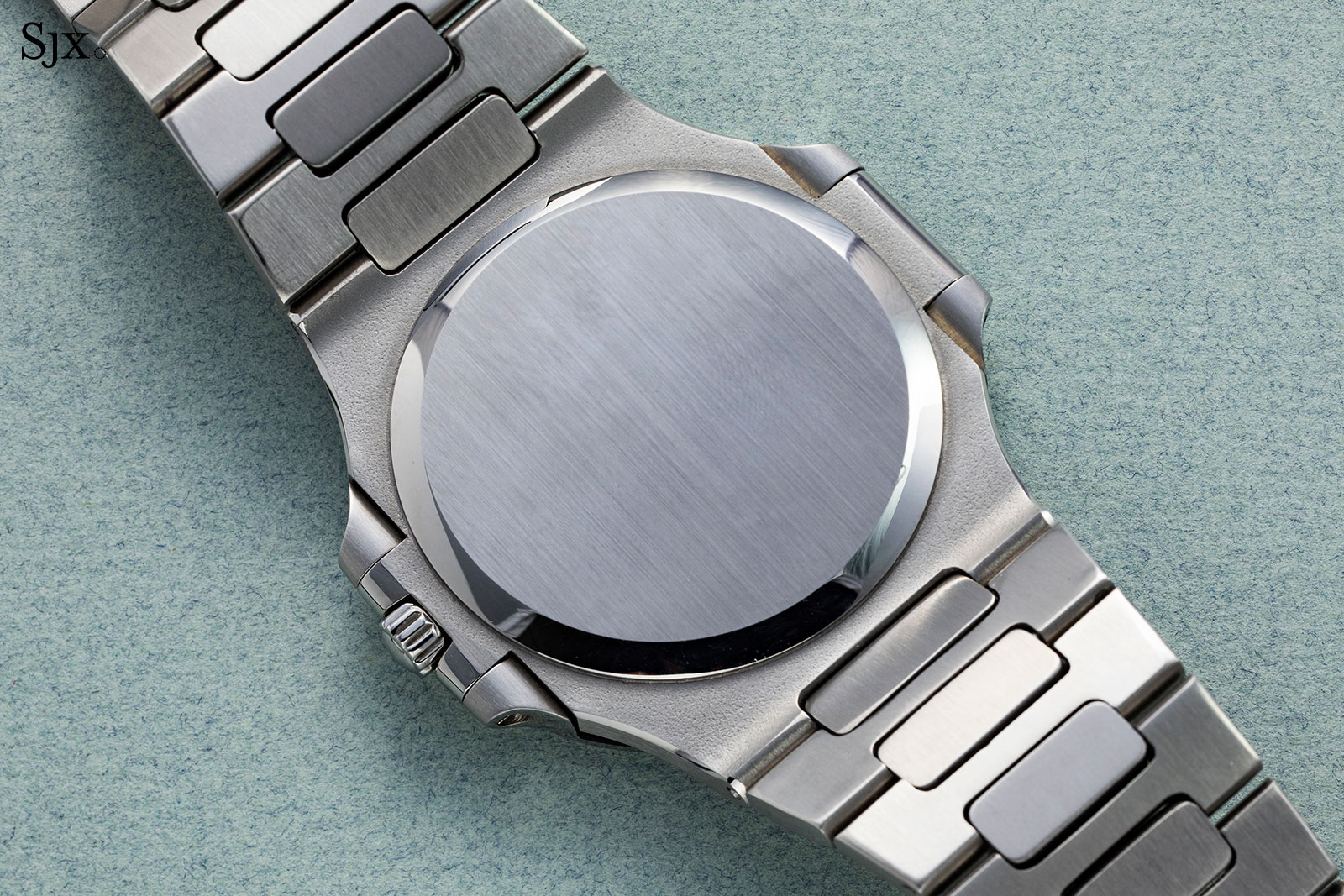 This has an estimate of HK$550,000-1.1m, or about US$70,000-140,000.
---
Lot 978 – Breitling Cosmonaute ref. 809 "AOPA"
Named Cosmonaute because it was originally developed for American astronaut Scott Carpenter in the early 1960s – the 24-hour dial made it easy to tell if it was day or night back on Earth – the Cosmonaute is essentially a variant of the better known Navitimer.
This example is a second generation (roughly speaking) Cosmonaute with silver sub-dials, unlike the first generation that had black registers.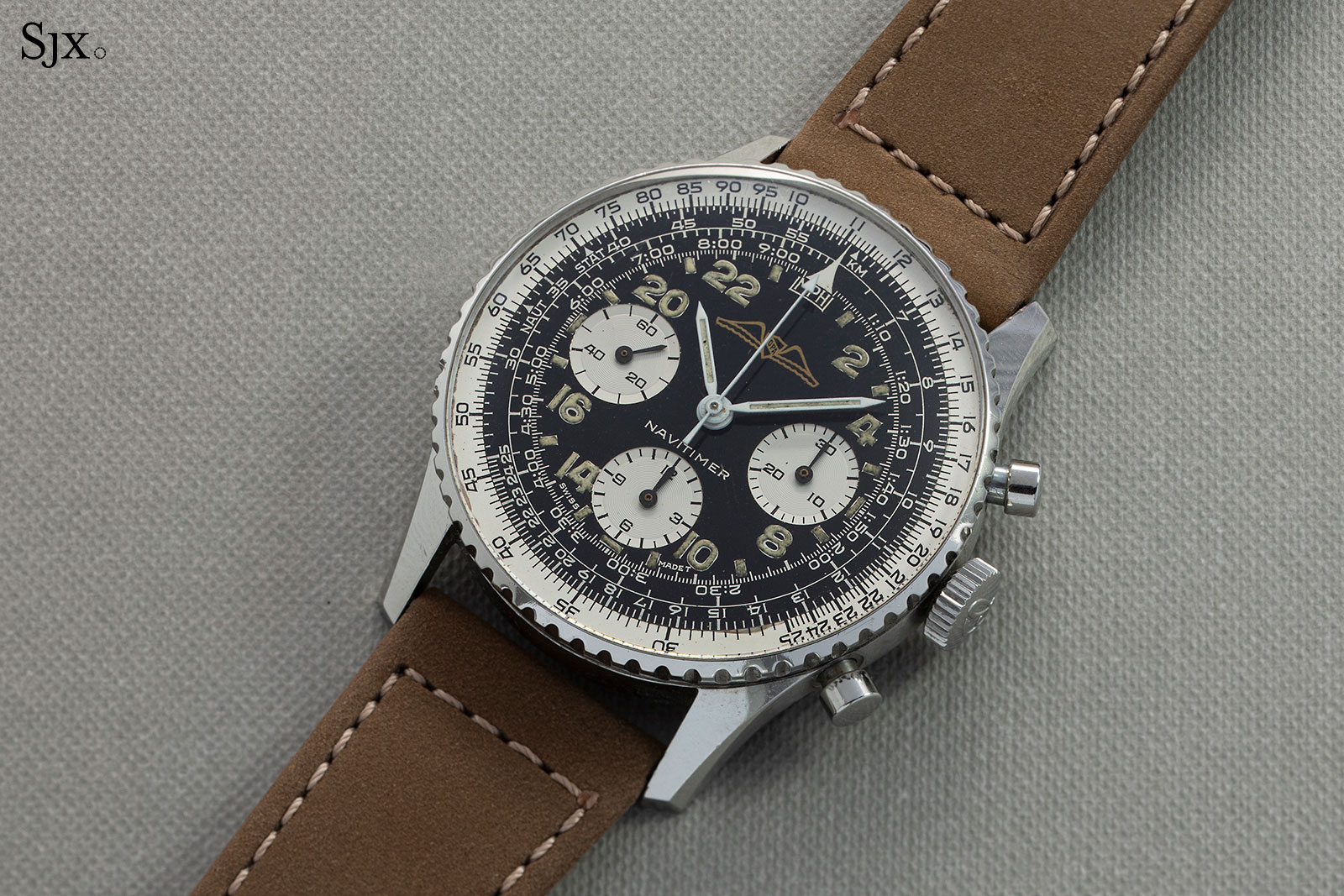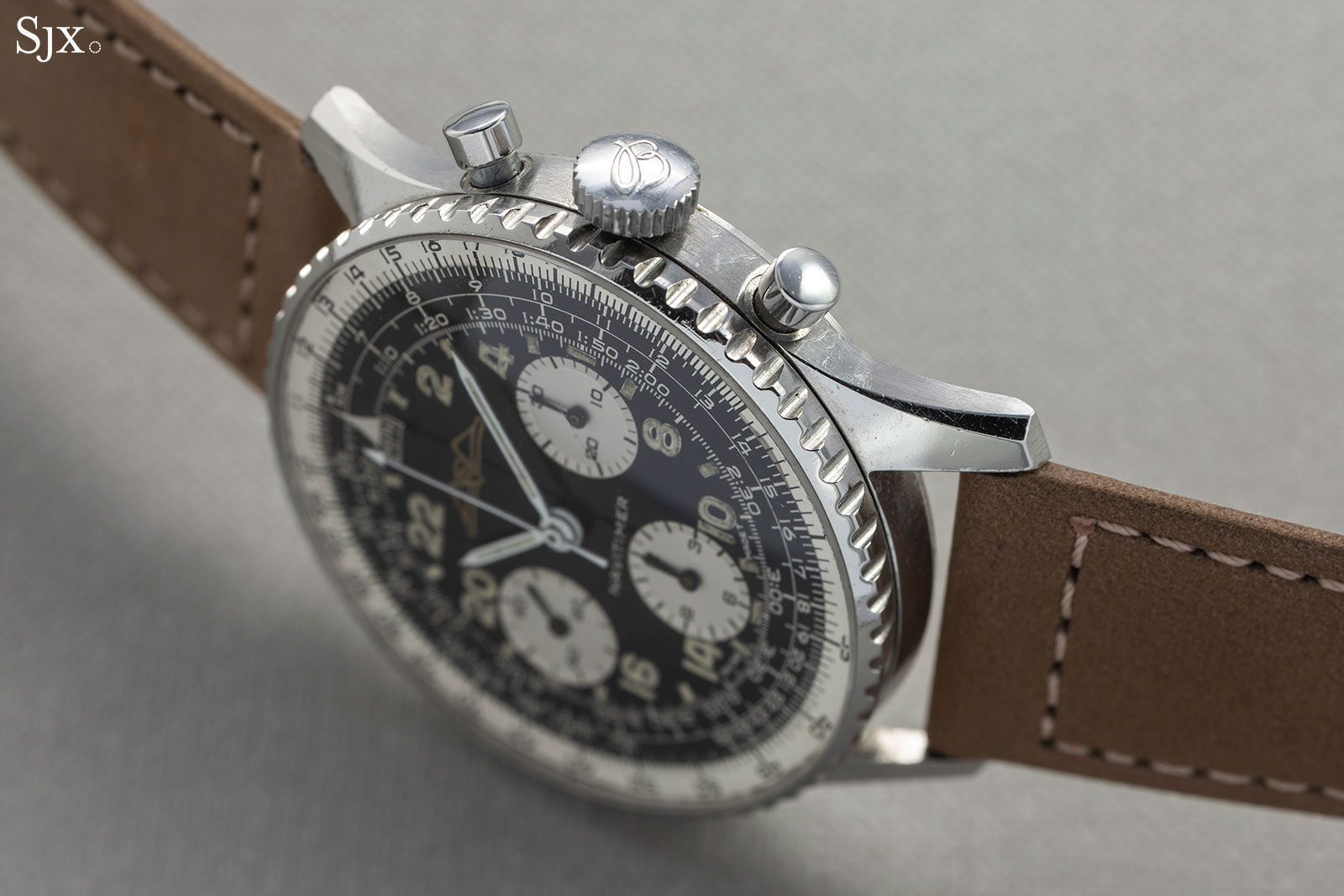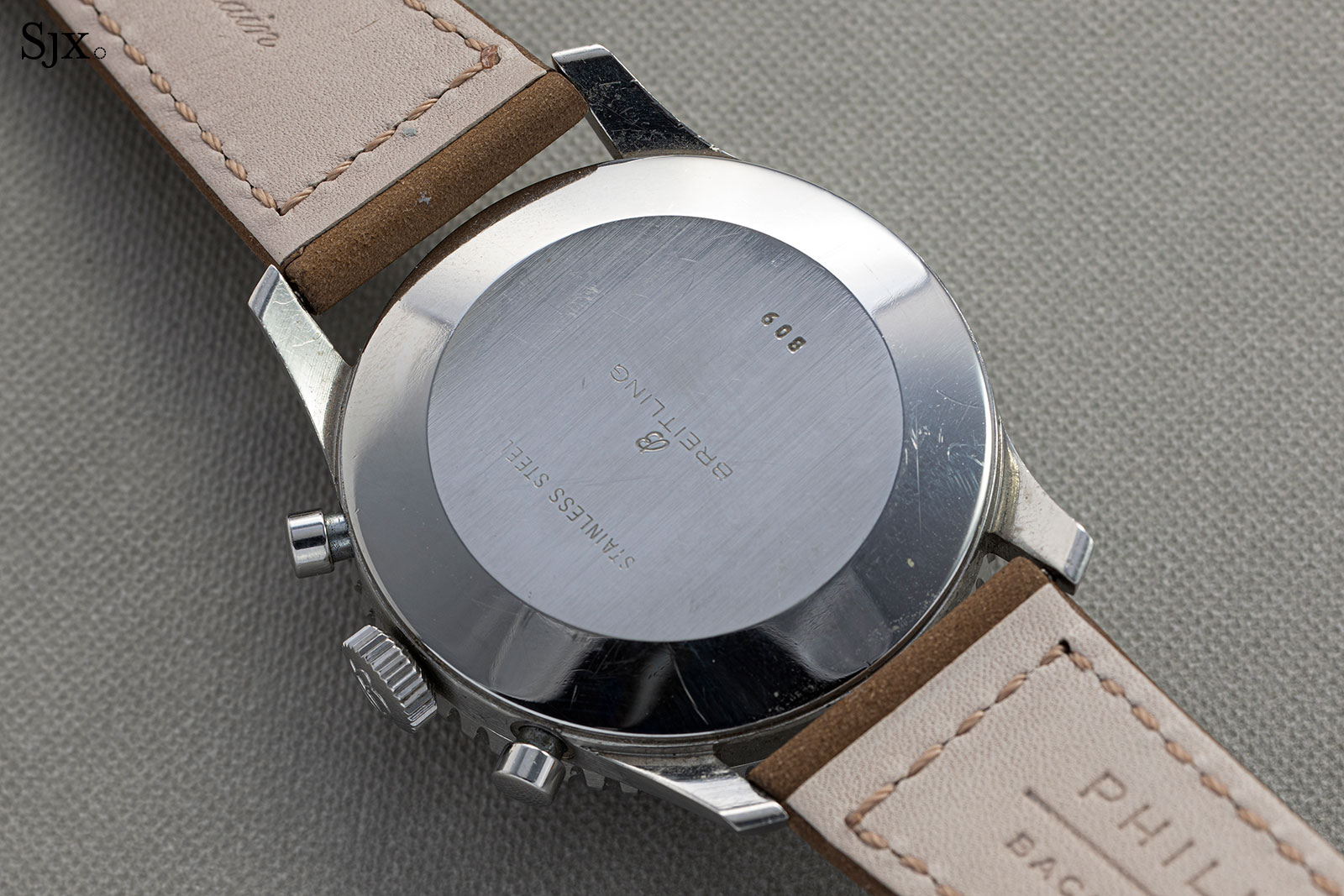 It's slightly more unusual than a standard Cosmonaute because the dial has the Aircraft Owners and Pilots Association (AOPA) logo at 12 o'clock; Breitling was the official watchmaker for the American aviation organisation at the time and produced various models, though mostly Navitimers, with the AOPA logo.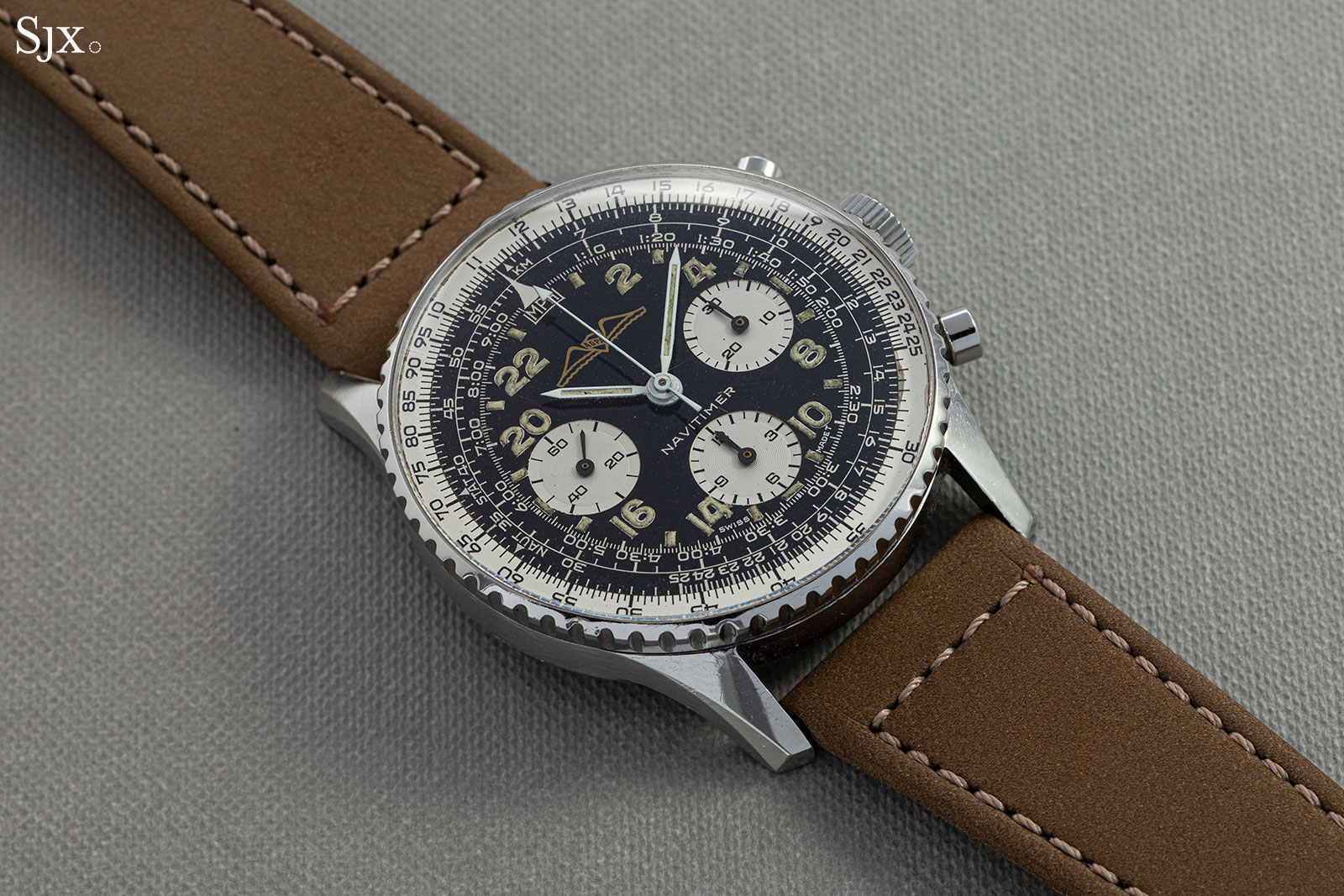 The watch is in good condition, with the case having its original wide bevel on the lugs, though the dial shows the ageing that is almost standard in vintage Navitimers since the cases were not water-resistant.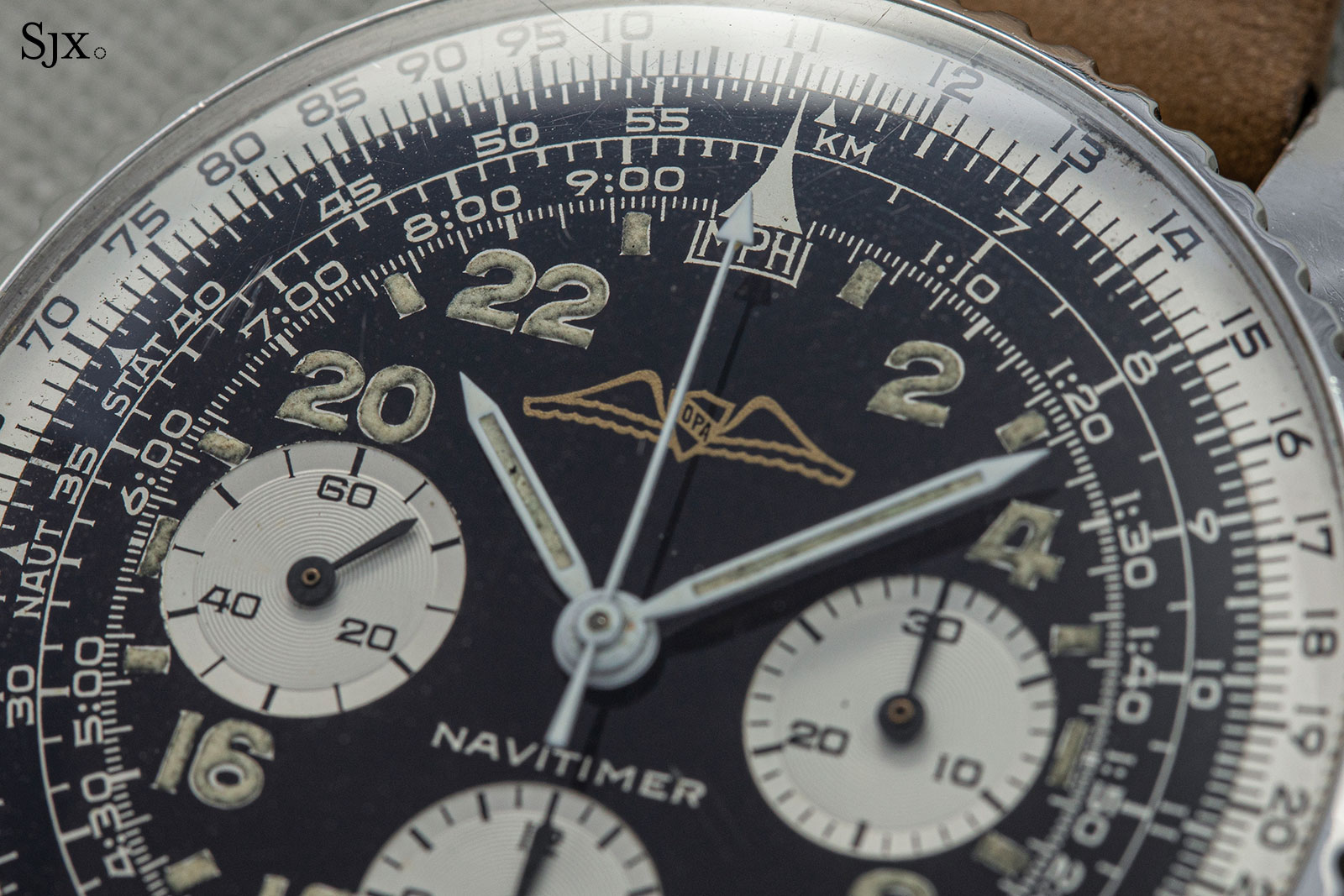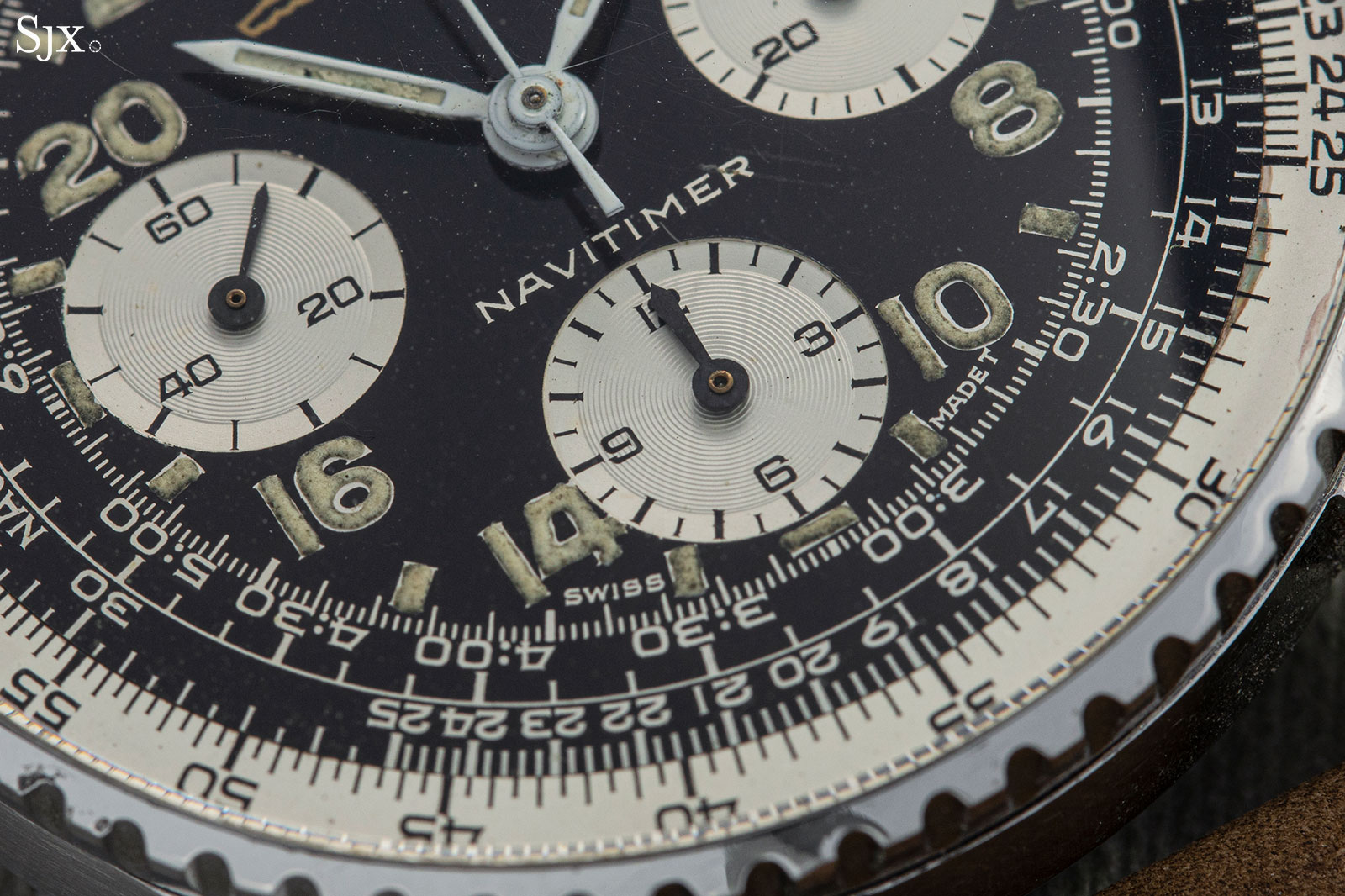 Though values of vintage Breitling watches have risen slightly in recent years, in part due to the energised marketing push led by Georges Kern, they are still relatively affordable compared to the competition. This has an estimate of HK$40,000-60,000, or about US$5000-7000.
---
Lot 1040 – Vacheron Constantin ref. 6378Q in white gold
A simple but good looking watch that is strong value is the Vacheron Constantin ref. 6378Q. It's a classic mid 20th century gentleman's watch, but more unusual than the usual fare because the case is in white gold, while the dial has diamond hour markers.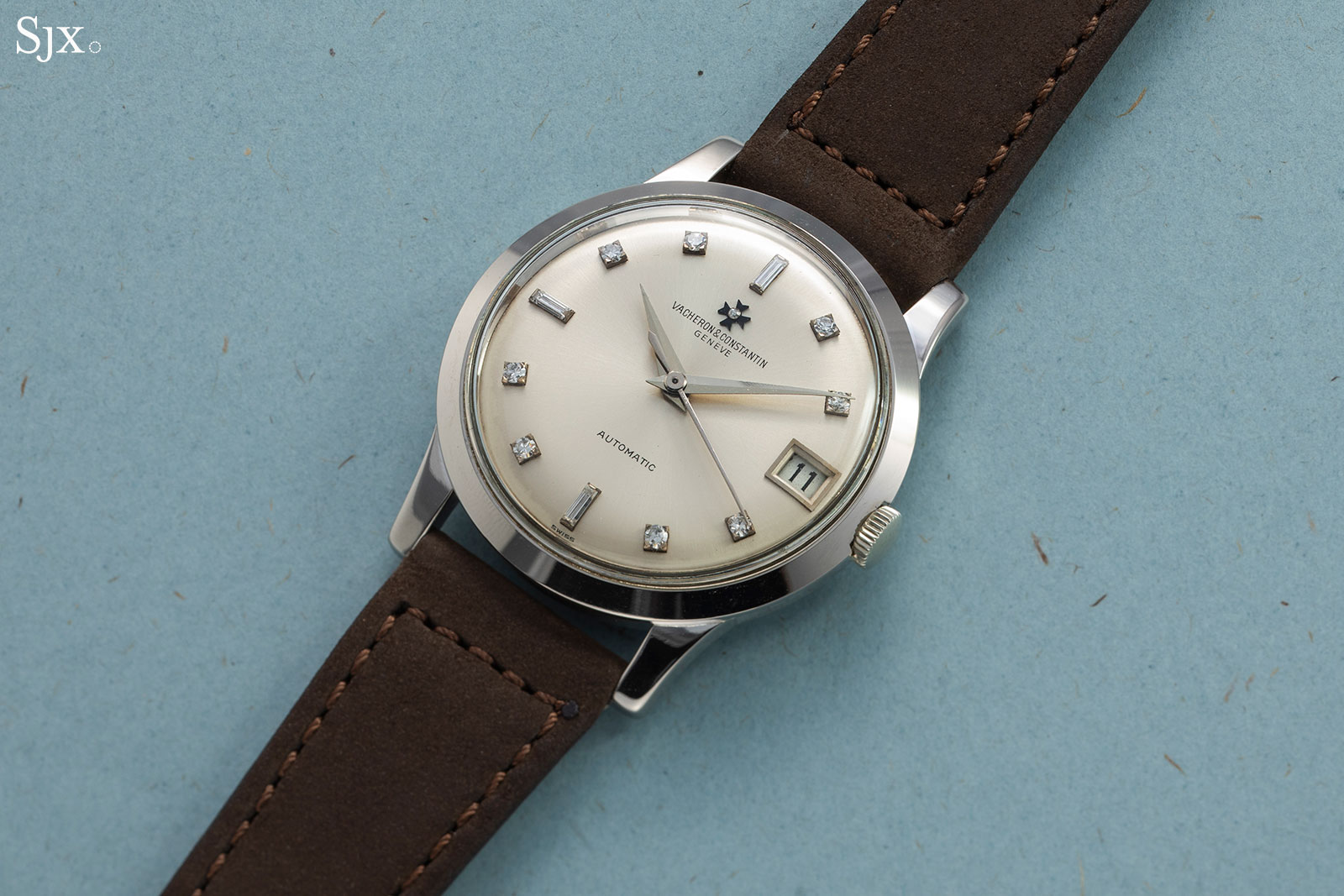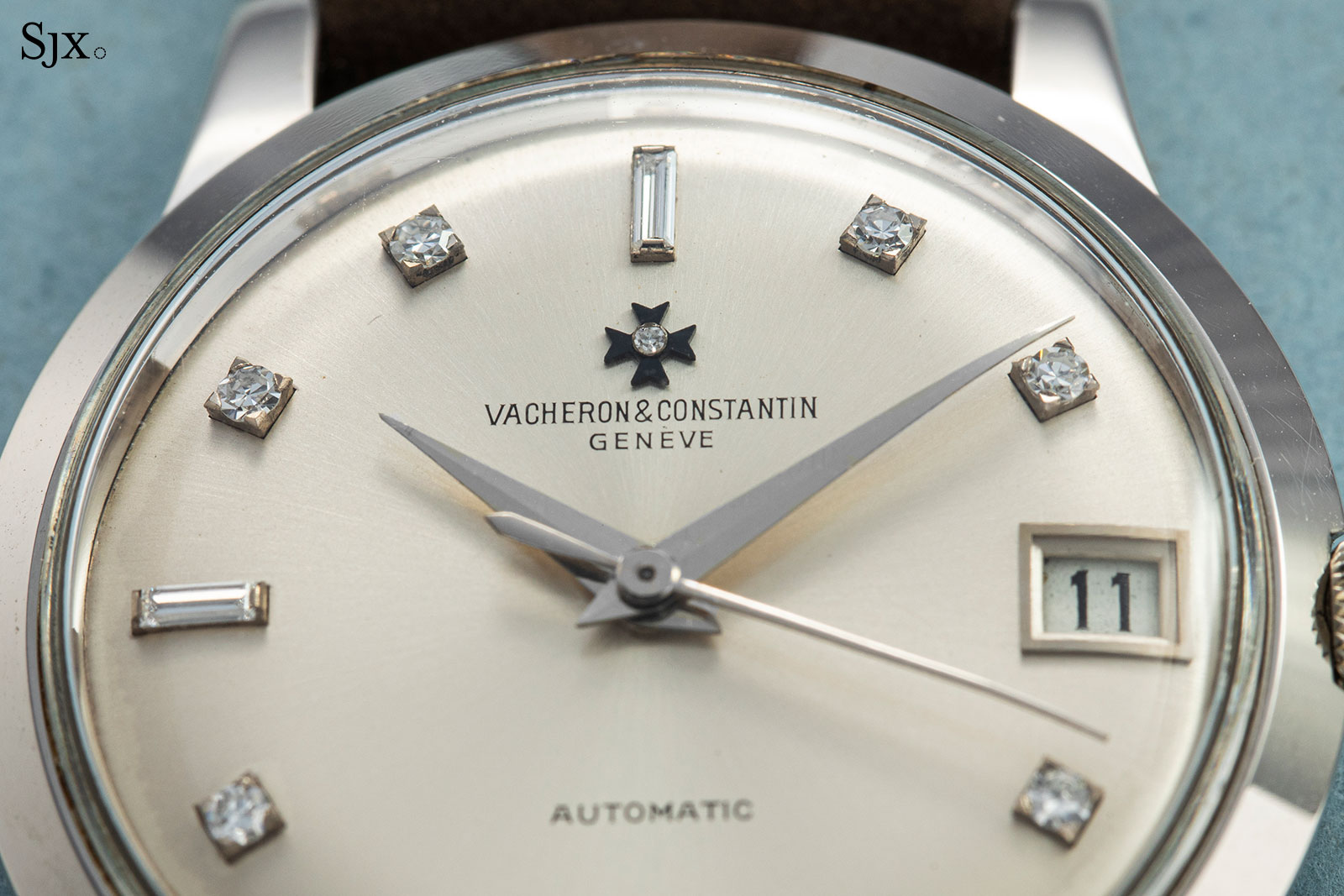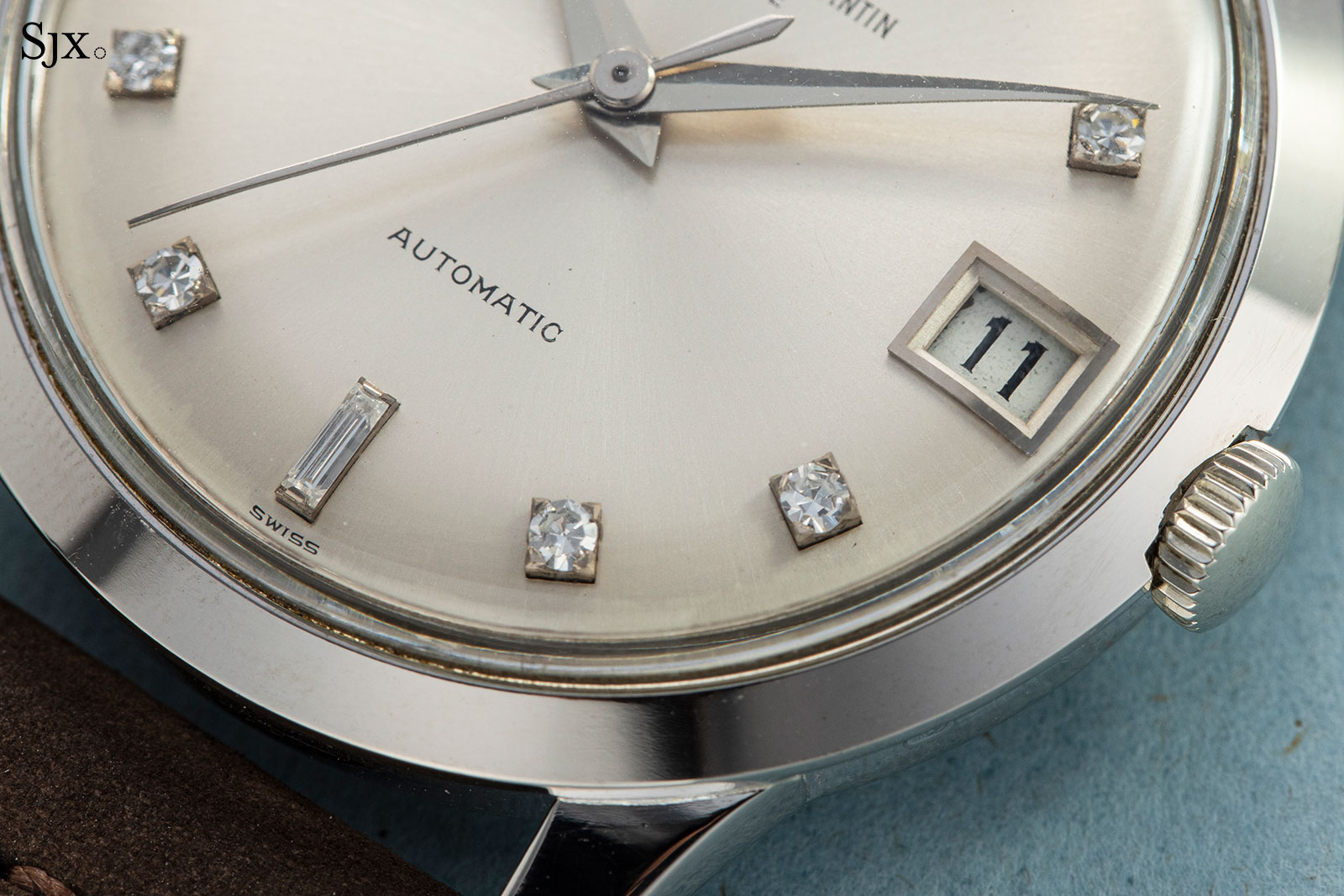 The case is 36mm in diameter, making it large enough even by modern standards. And it has a screw-down case back, a useful feature in vintage watches since it enhances moisture-resistance.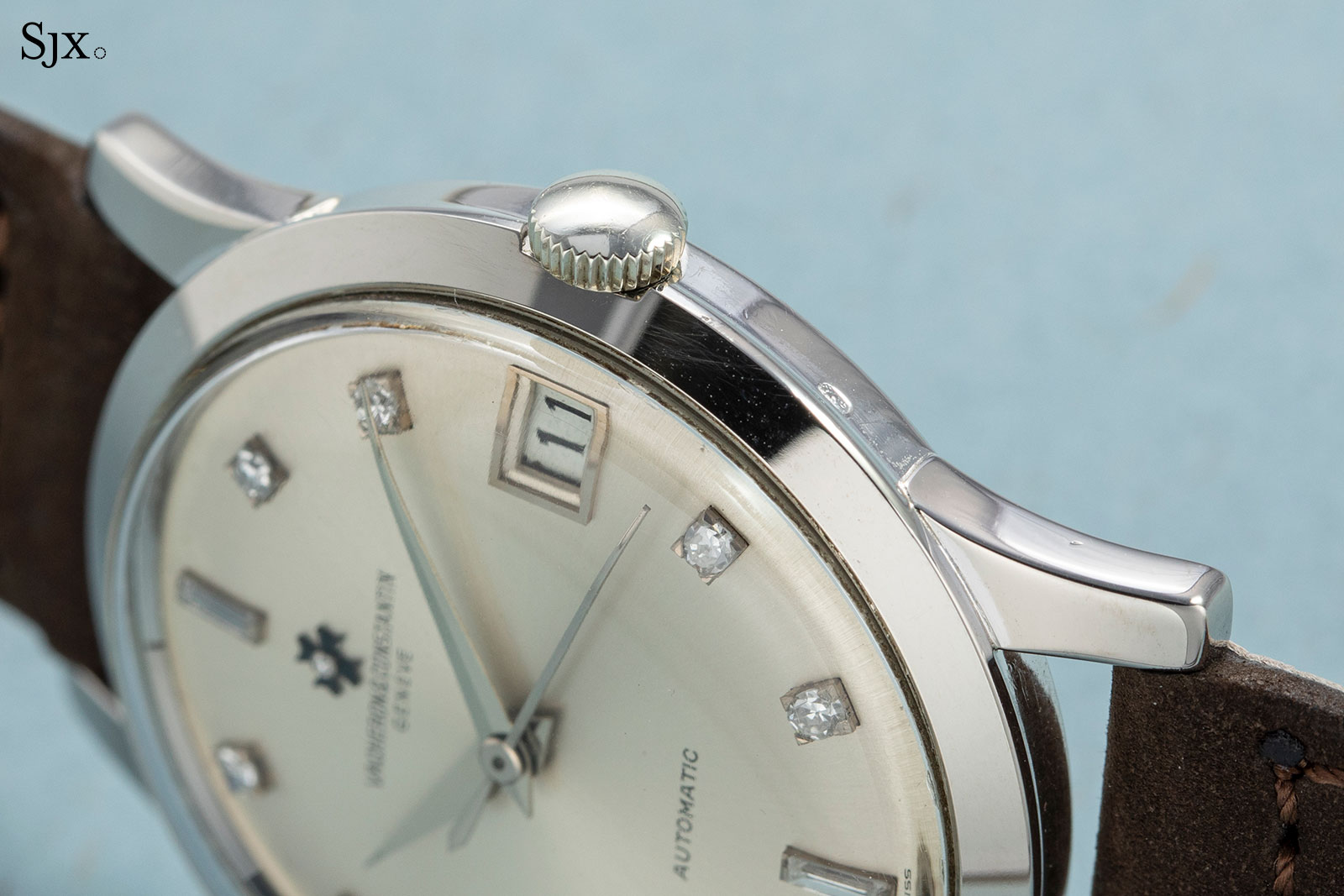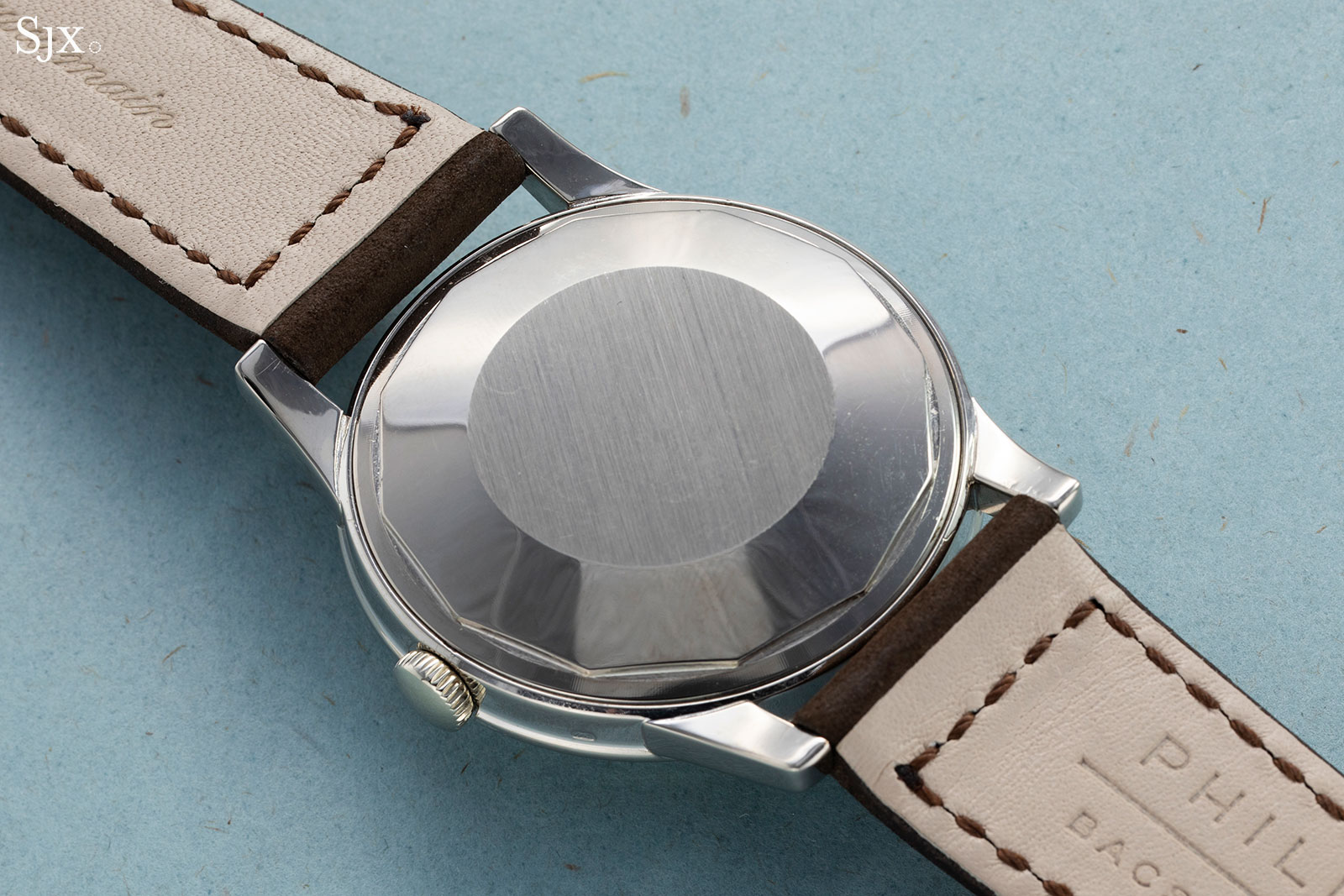 Inside is the K1072, an early automatic movement that was elaborately and robustly constructed, though quite thick compared to modern calibres.
The estimate is HK$50,000-80,000, or about US$6500-10,000.
---
Lot 1045 – Omega Speedmaster Professional Moonwatch "Khanjar"
This is a pretty ordinary 1990s Moonwatch, except for the engraved national emblem of Oman on the case back, indicating it was probably a diplomatic gift from the Omani state, whose ruler, Sultan Qaboos, owns one of the world's most important watches collections. According to Phillips, only 10 such Speedmasters are known.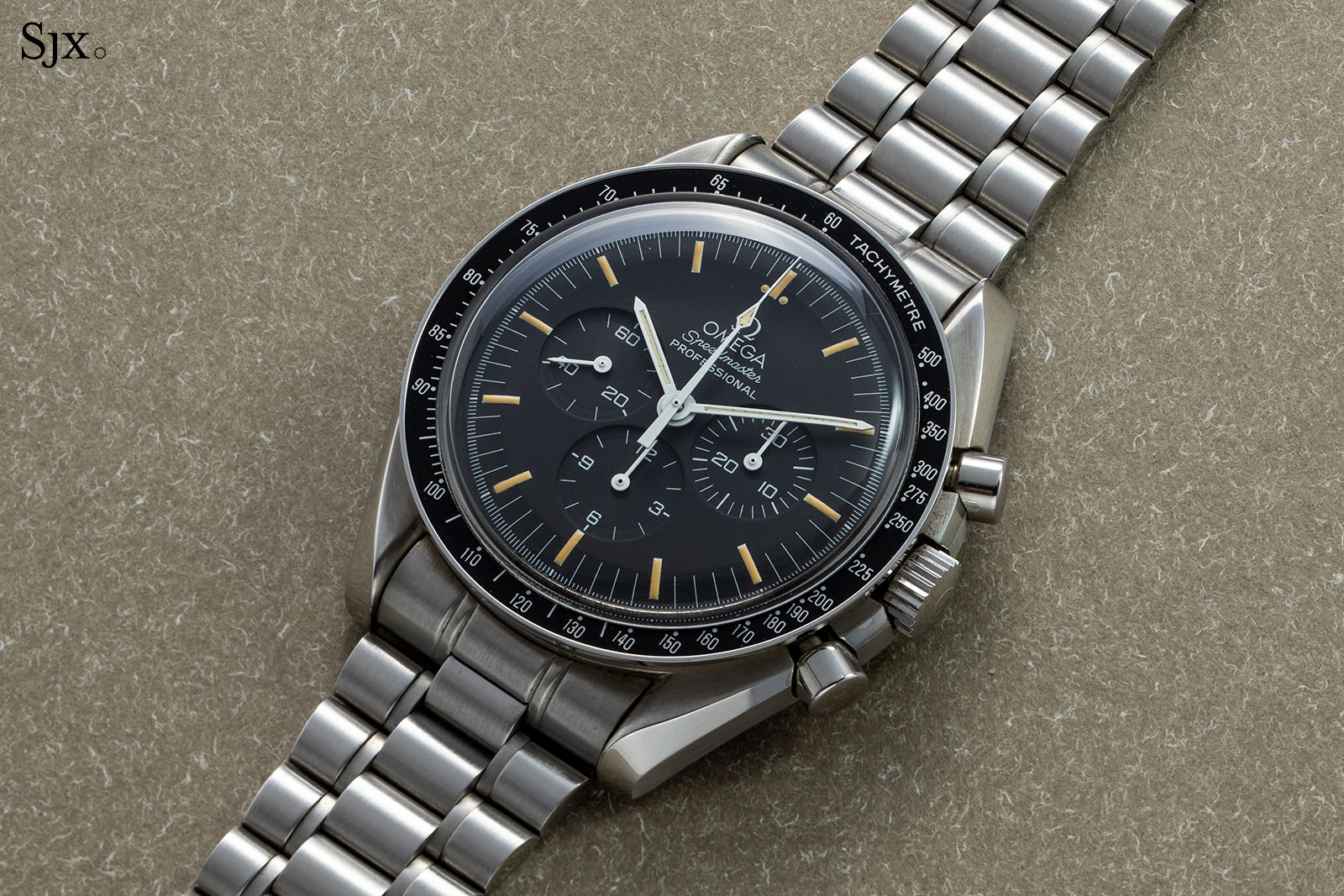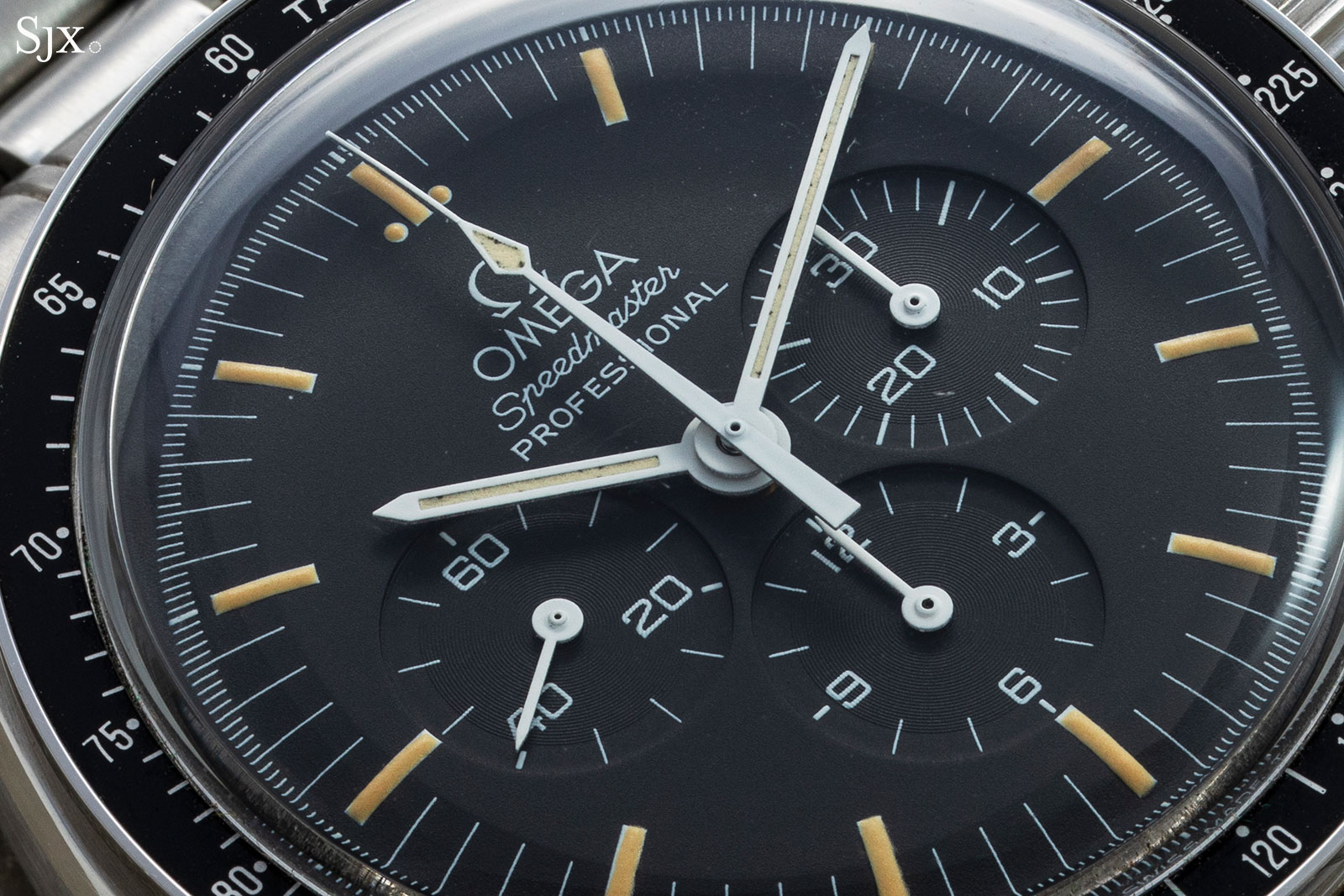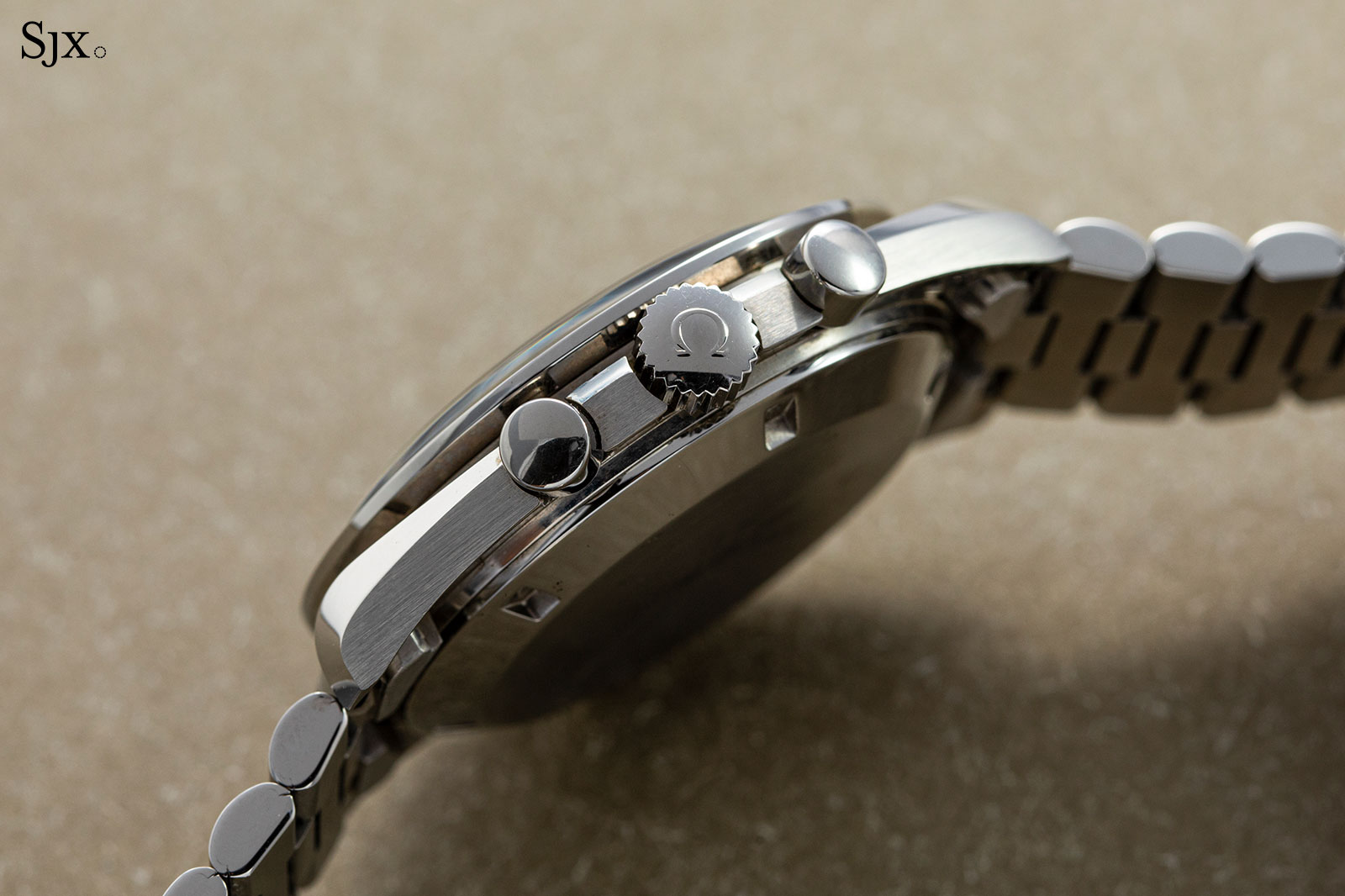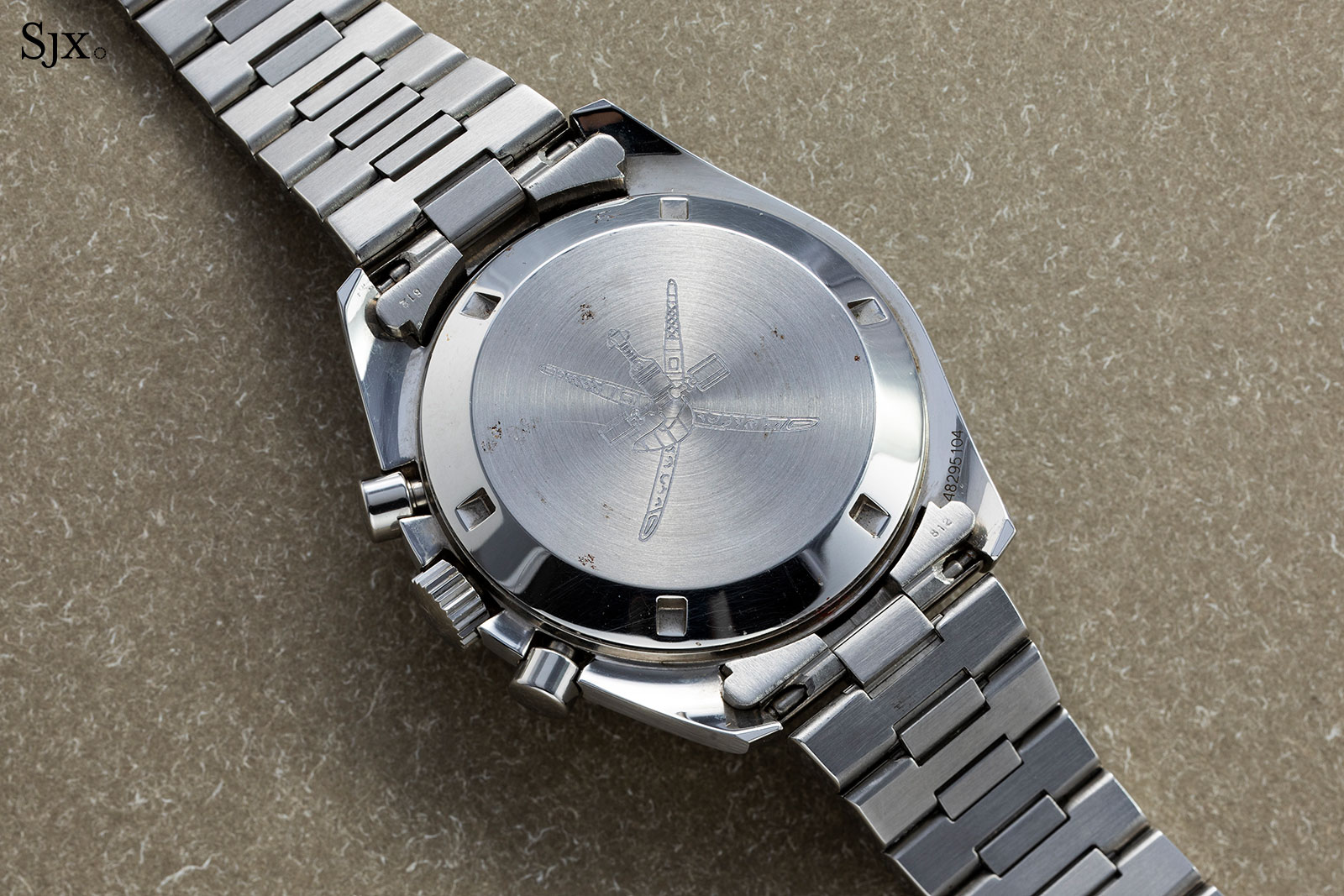 The watch is in excellent condition, showing only minor wear. It is accompanied by an Omega archive extract the watch was sent to Oman in 1993. Also included is an inner wood box and outer cardboard box that are both marked with the "khanjar" emblem.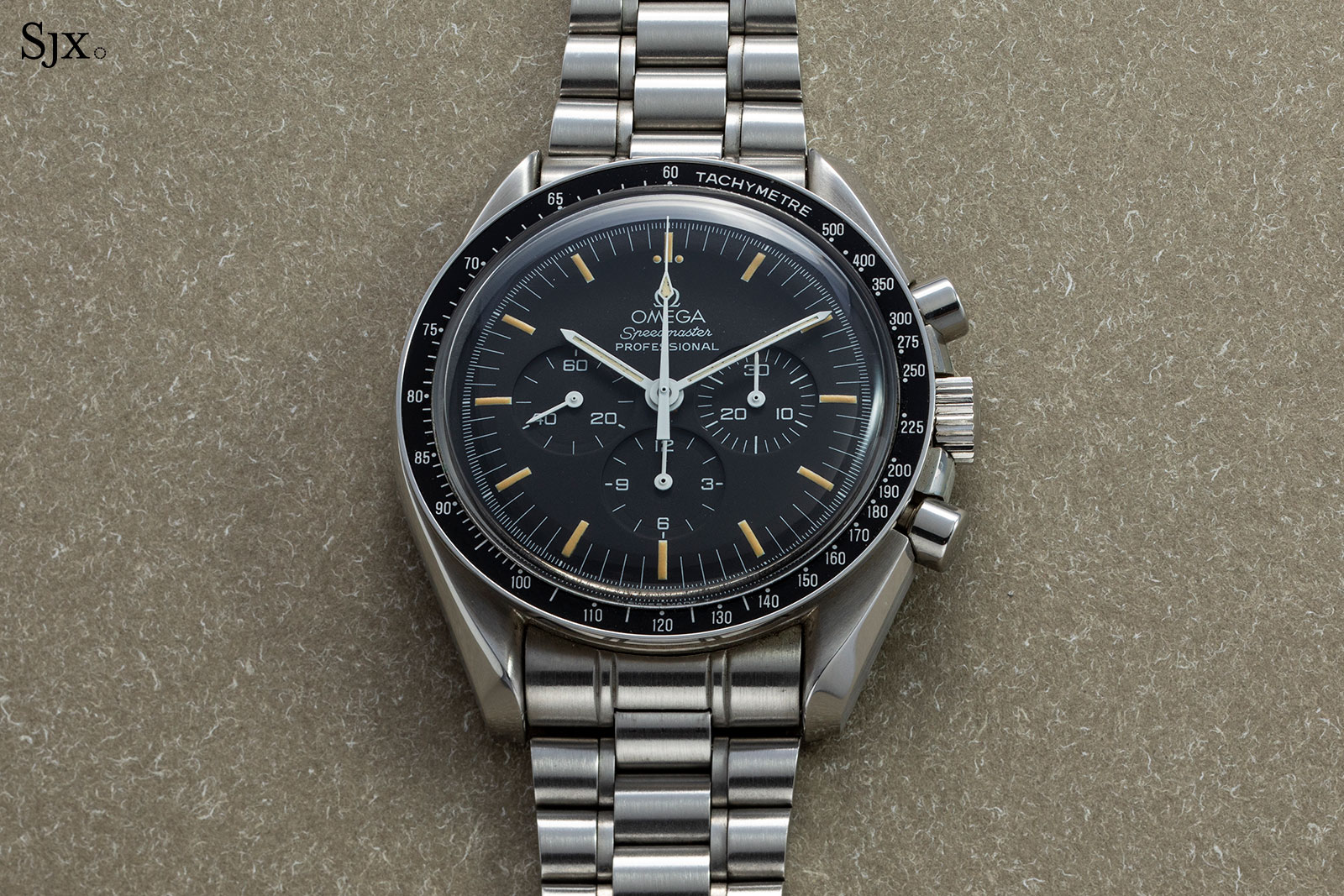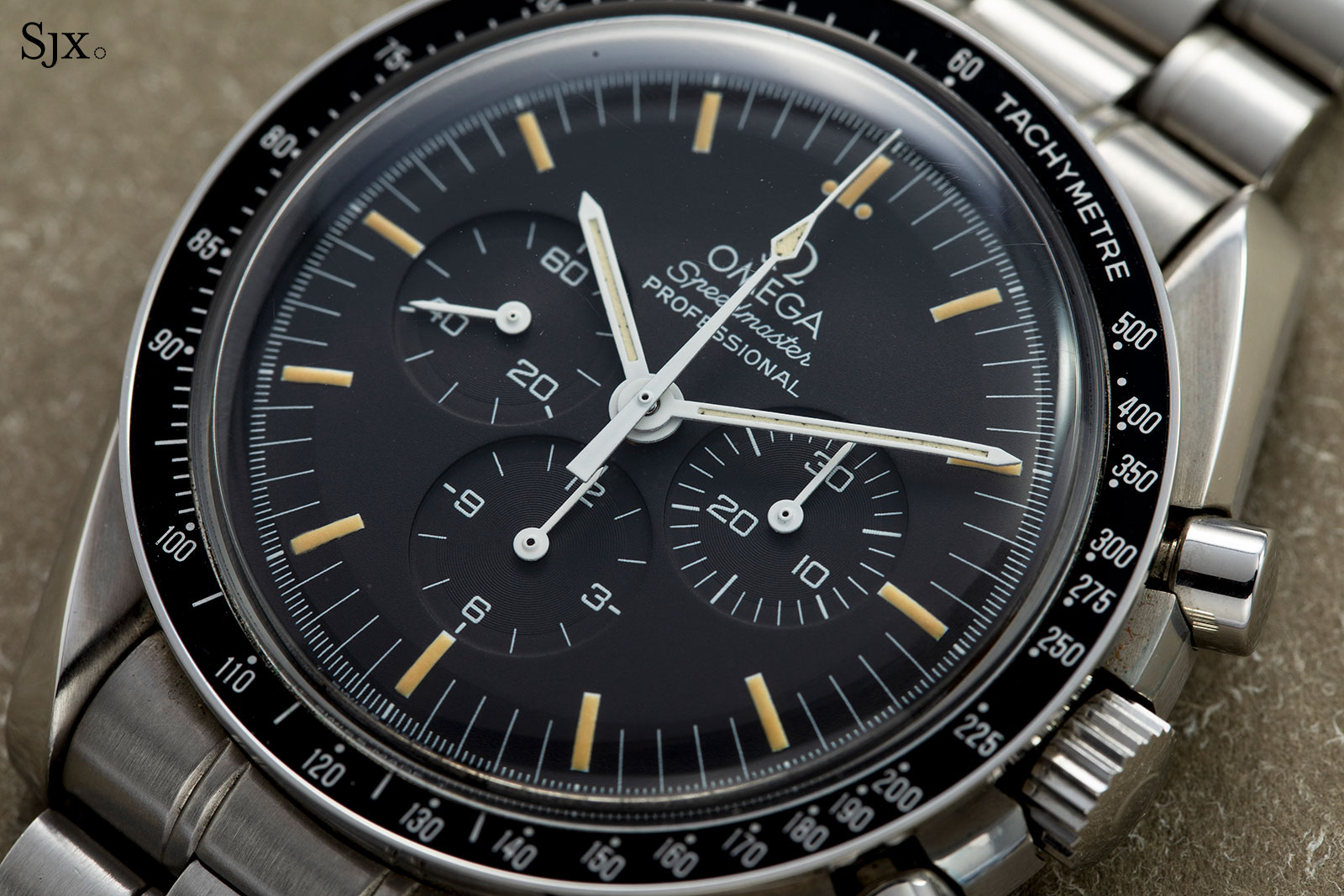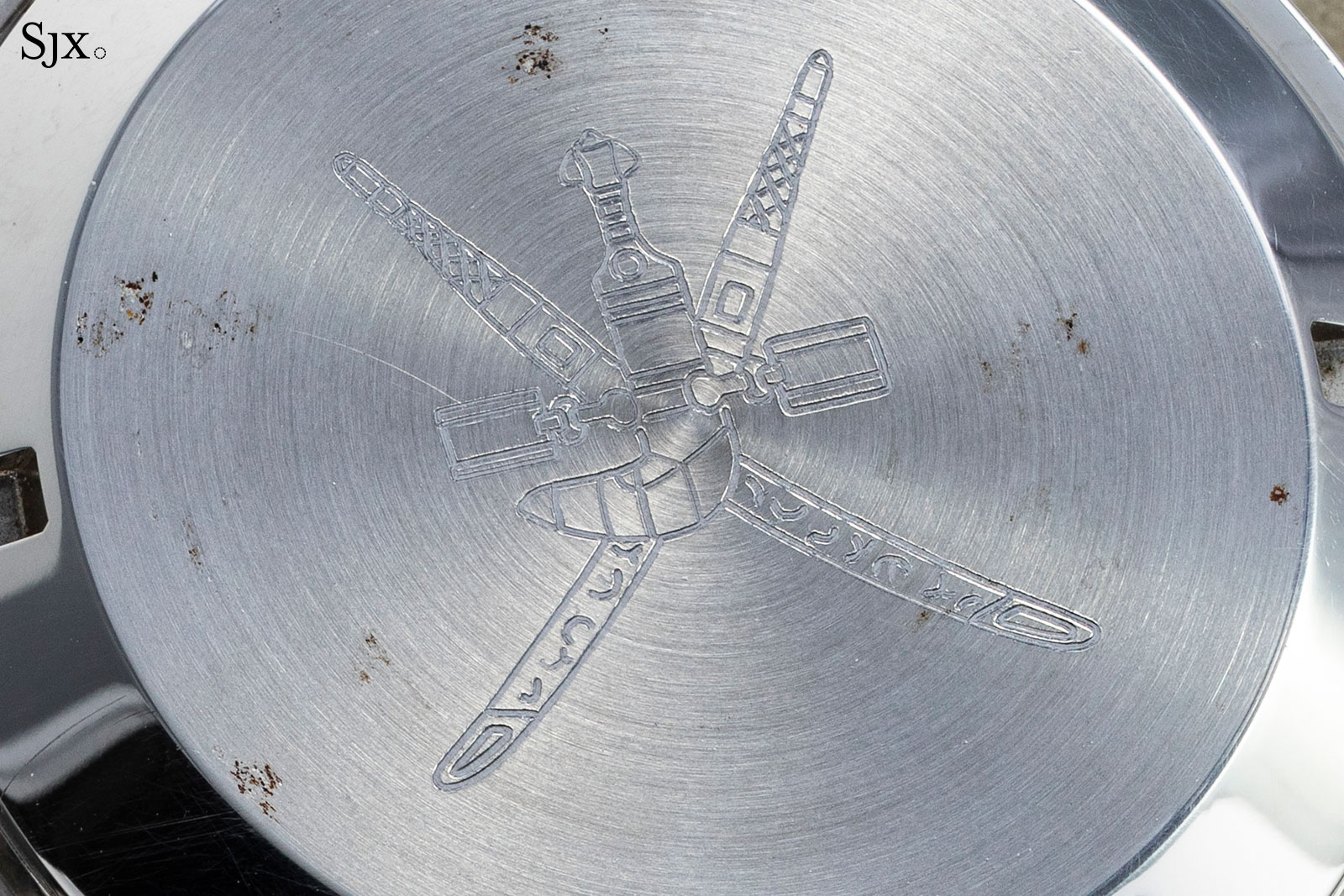 The estimate is HK$160,000-320,000, or about US$20,000-40,000.
---
Preview and Auction
The preview exhibition is open daily from November 22-25 at the JW Marriott Hotel.
The first session of the auction (lots 801-853) takes place November 25 at 6:30pm, while the second session (lots 854-1121) is on November 26 at 12:00pm.
For the complete catalogue, as well as to place bids online, please visit Phillips.com.
JW Marriott Hotel Hong Kong
88 Queensway
Admiralty, Hong Kong
---
Back to top.
---
You may also enjoy these.

Starting in Singapore, then Geneva and Taipei.

Sixteen new old stock Valjoux 23 movements were discovered in Patek Philippe's storerooms and will be put into stainless steel cases.