The Biggest Surprises at Last Week's Phillips Hong Kong Watch Auction
From a golden Omega to an Indian industrialist's pocket watch.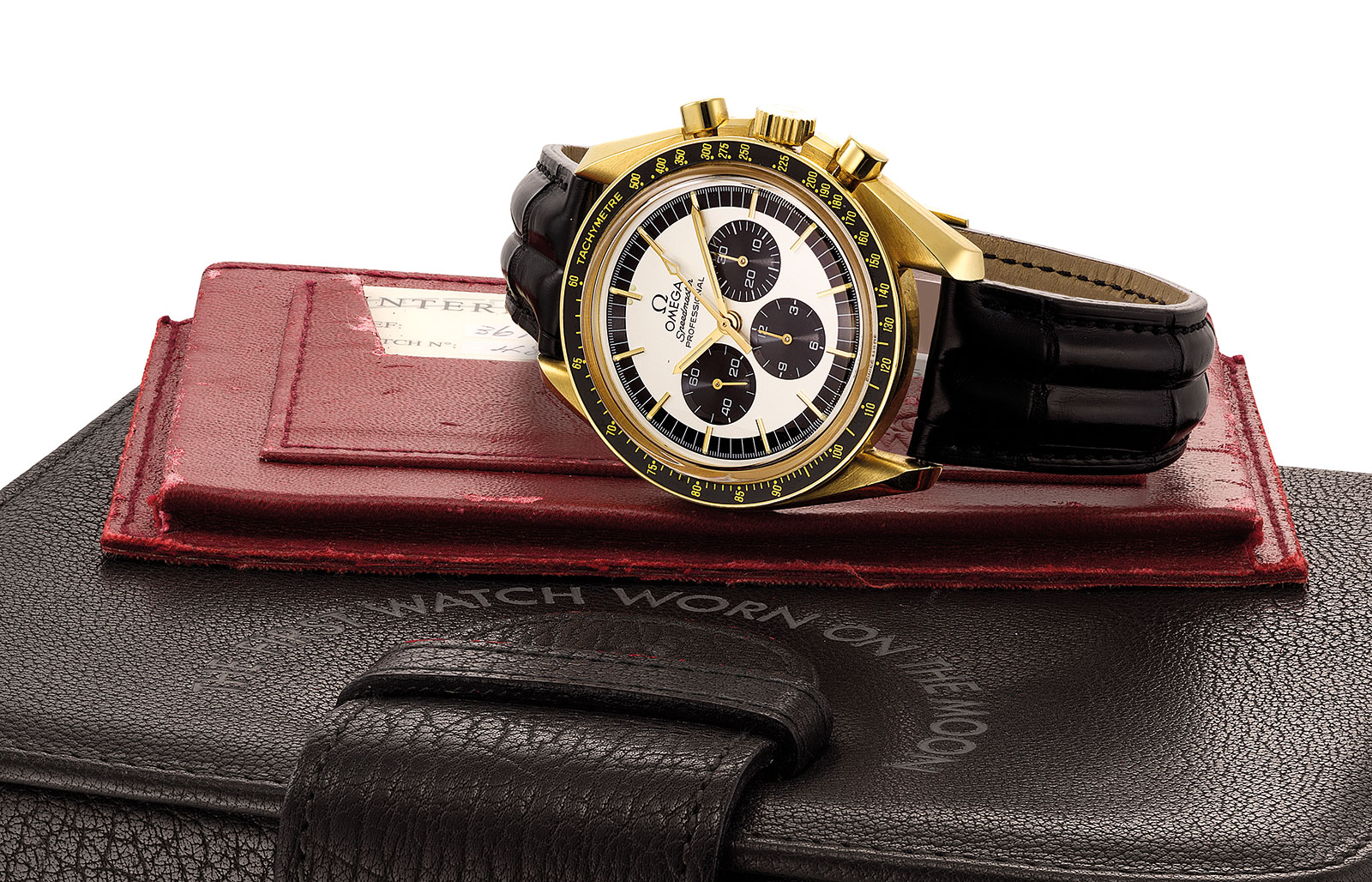 Phillips' year-end watch auction in Hong Kong was the first for its new head of department, Thomas Perazzi, with sales totalling HK$110m, or just over US$14m. That was despite it being a relatively small, 167-lot auction, about the half the size of a typical Hong Kong catalogue. Several big results helped push it to that level, including a handful of major surprises. The full catalogue and results can be found here.
Probably the biggest surprise of the evening was, of all things, a modern Omega Speedmaster Moonwatch limited edition in 18k yellow gold, the ref. 3690.30.01. Nicknamed the "Golden Panda", lot 954 was a 40-piece run made for the Japanese market in 1997 and sports a two-tone black and silver dial. Another example of the same model sold for US$35,000 at Christie's New York in December 2016.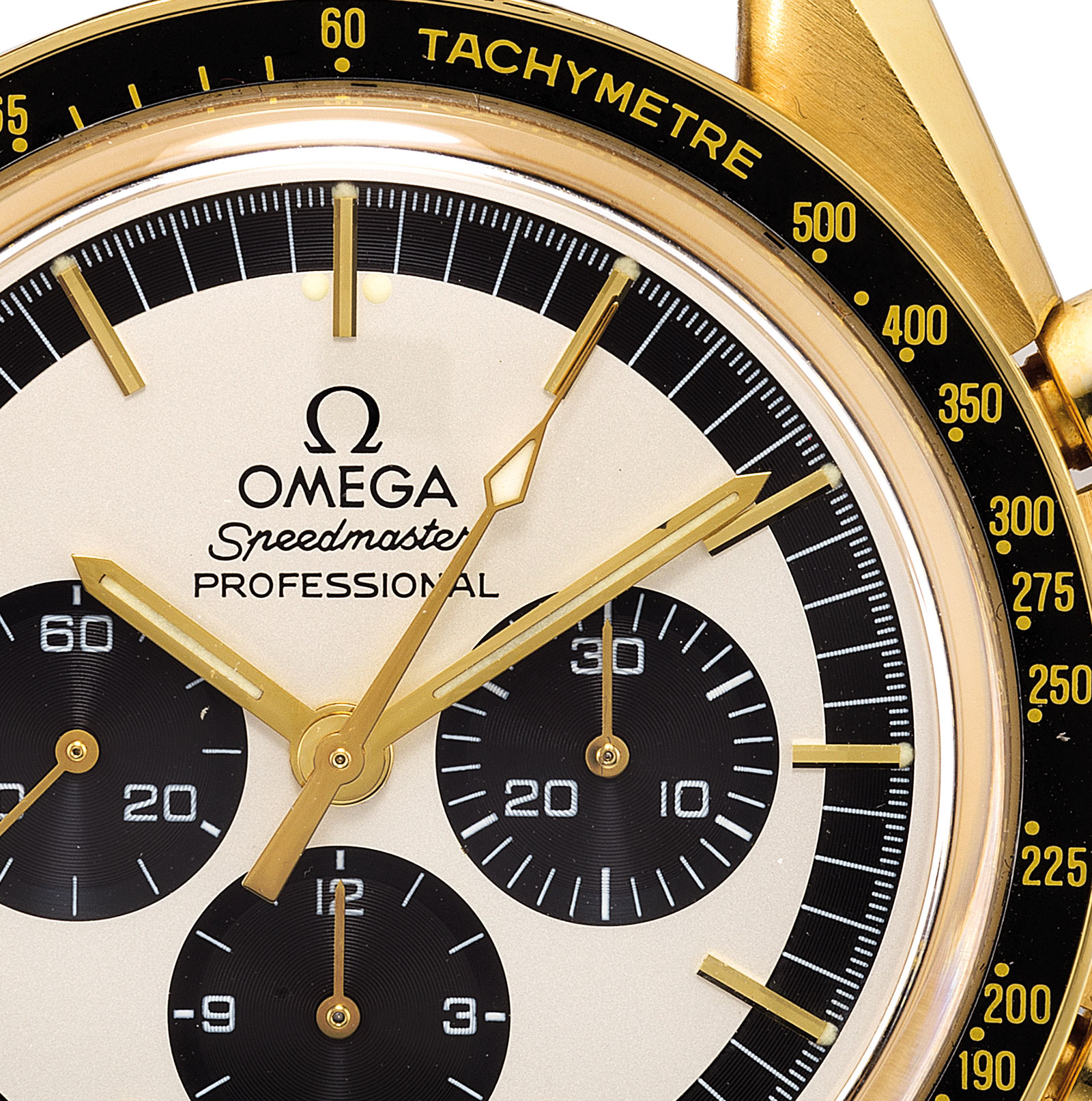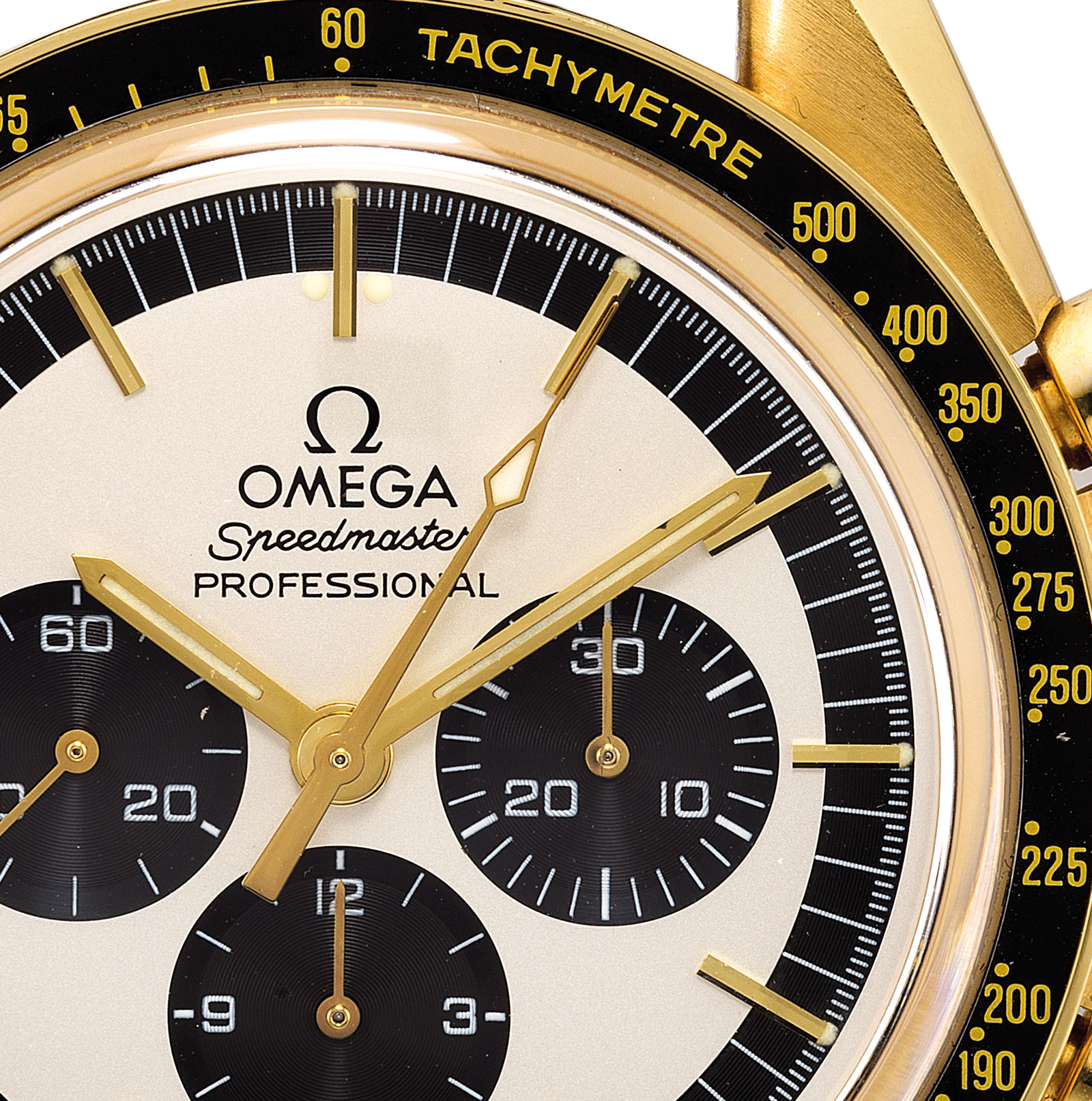 Consequently the watch was estimated at HK$160,000 to HK$320,000, or about US$20,000 to US$40,000. After a few minutes of rapid, take-no-prisoners bidding between two phone bidders, each represented by Aurel Bacs and Tiffany To of Phillips, it sold for HK$662,500 all fees included – an extraordinary US$84,800.
In comparison, that is slightly more than what the Audemars Piguet Triple Complication sold for in the same sale, and also more than the Laurent Ferrier Galet Tourbillon.
---
Another surprise hit was lot 908, the Patek Philippe ref. 2523 world time with double crowns. Having a estimate of HK$10m to HK$20m, the world time sold for the high end of the estimate, achieving HK$22.3m, or about US$2.85m, with fees. Just this watch alone accounted for a fifth of the sale total. And the ref. 2523 also became the most expensive watch sold at auction in Asia, taking the crown from yet another Patek Philippe sold by Phillips in 2016.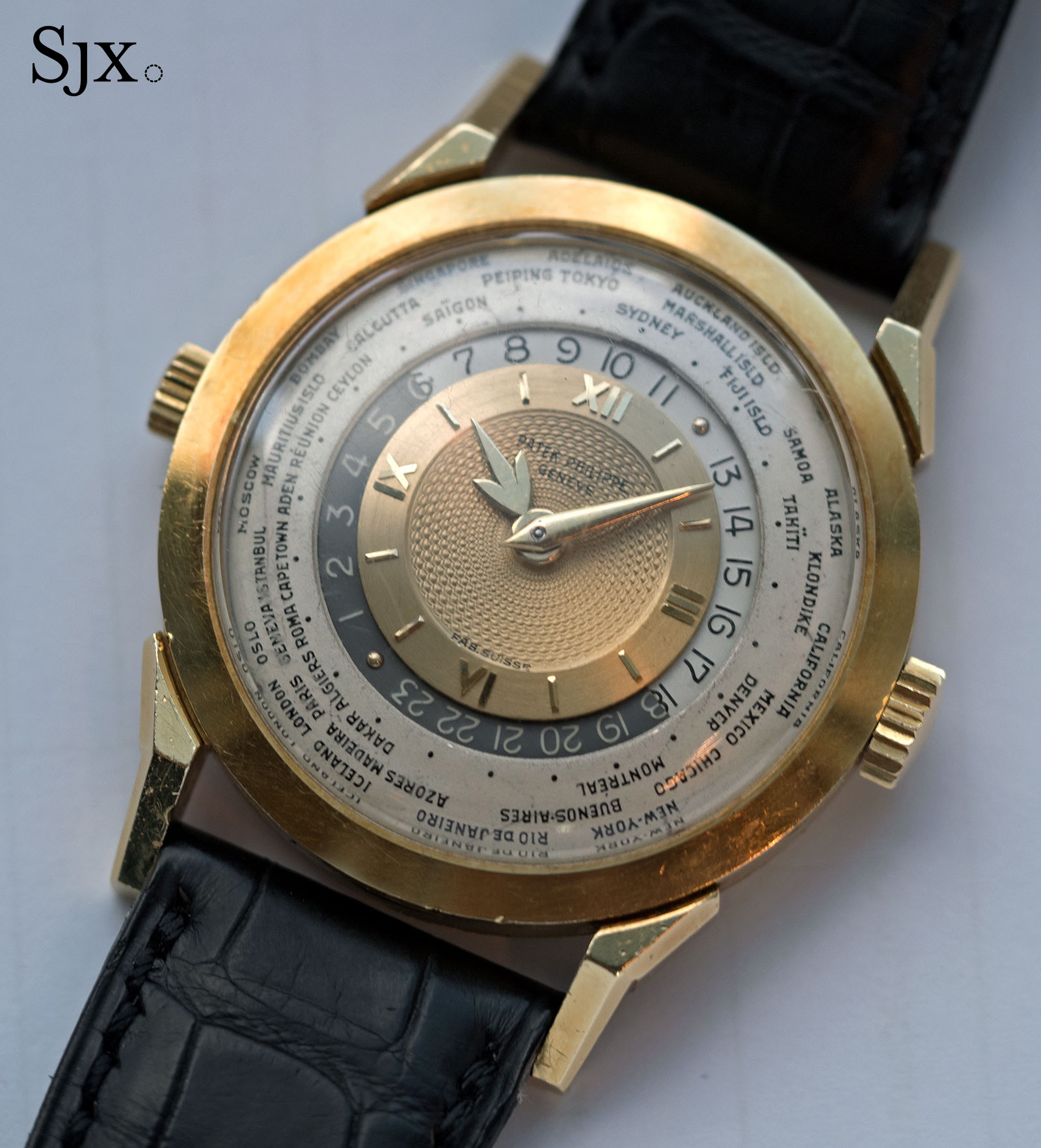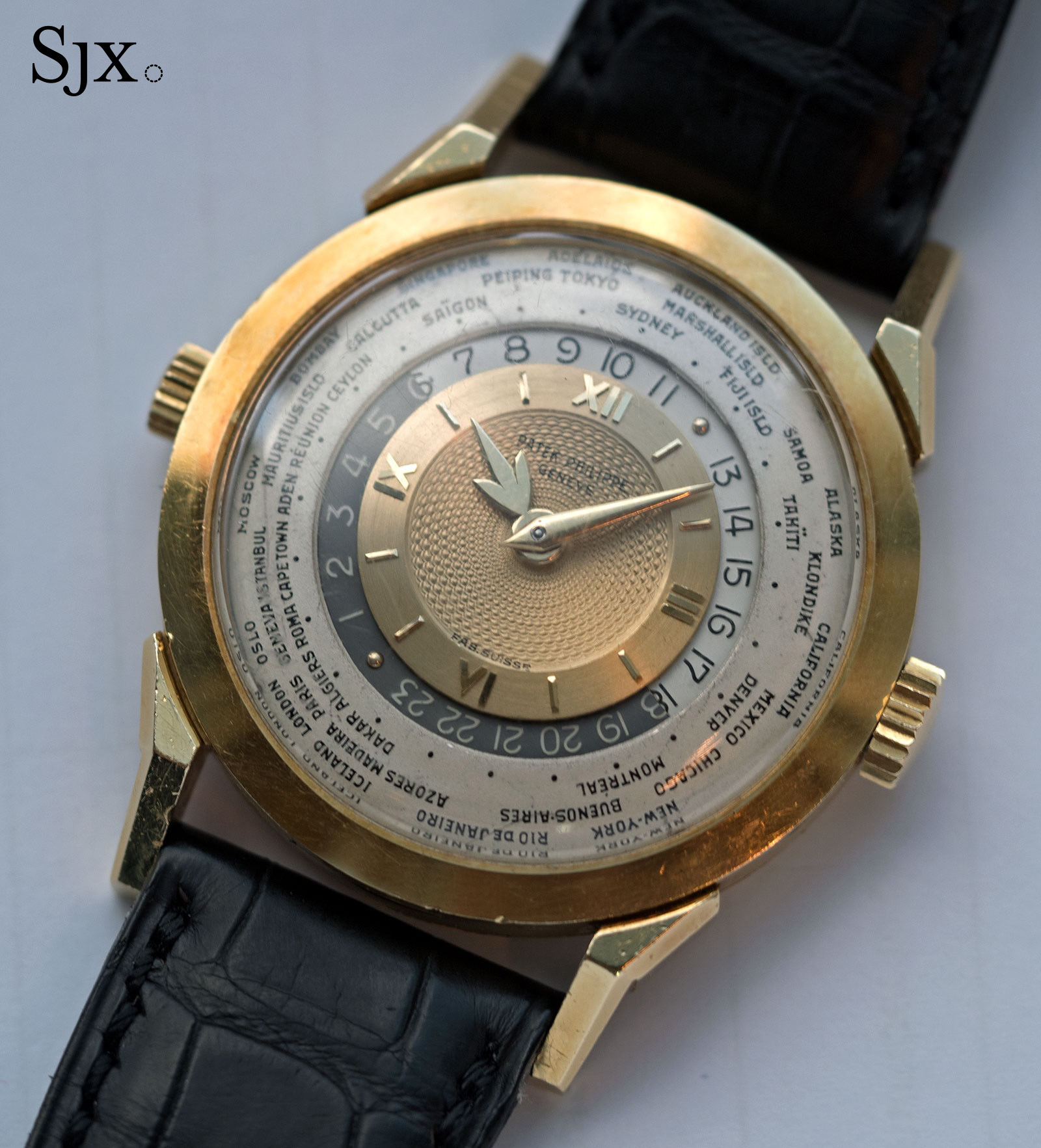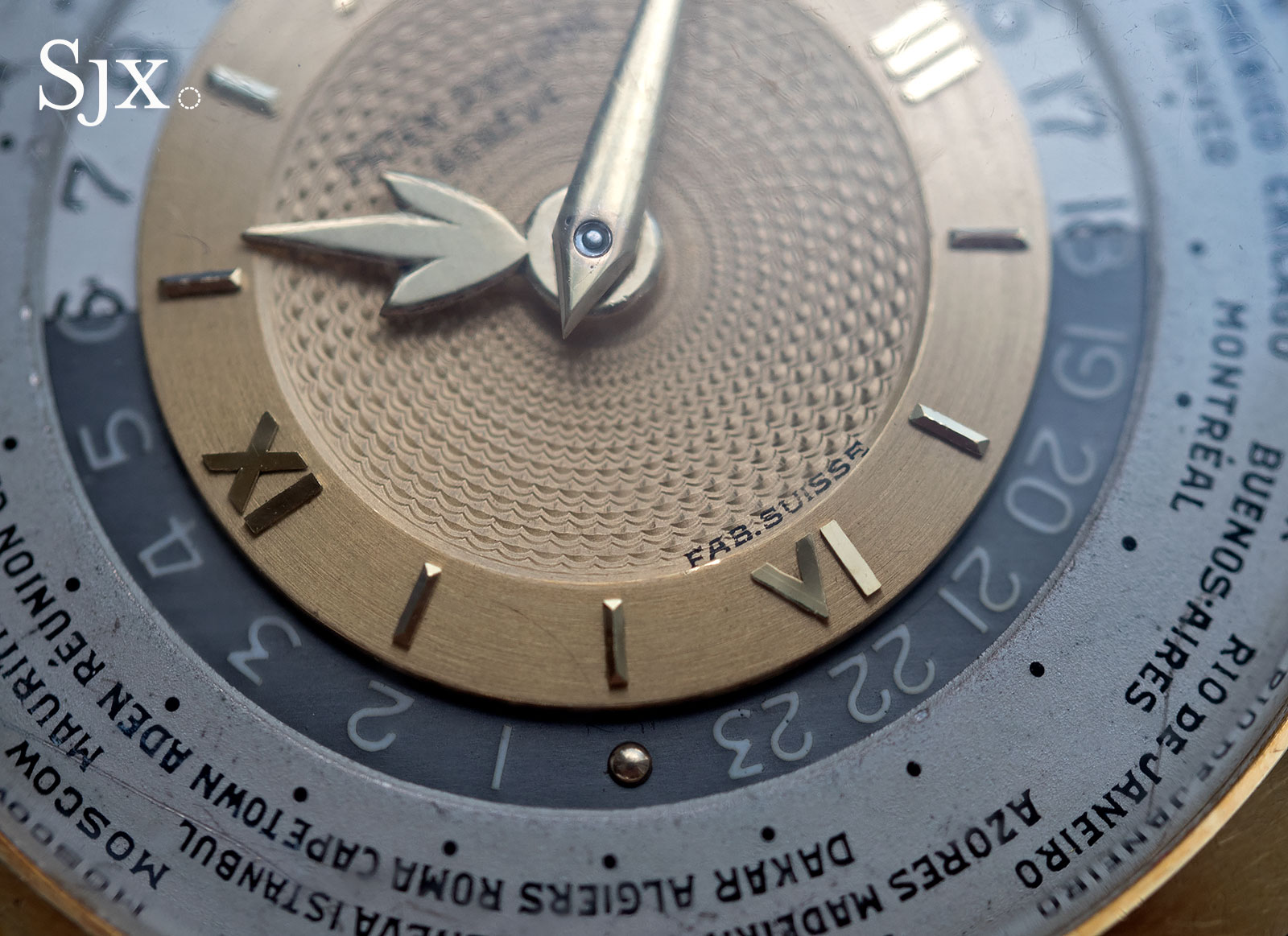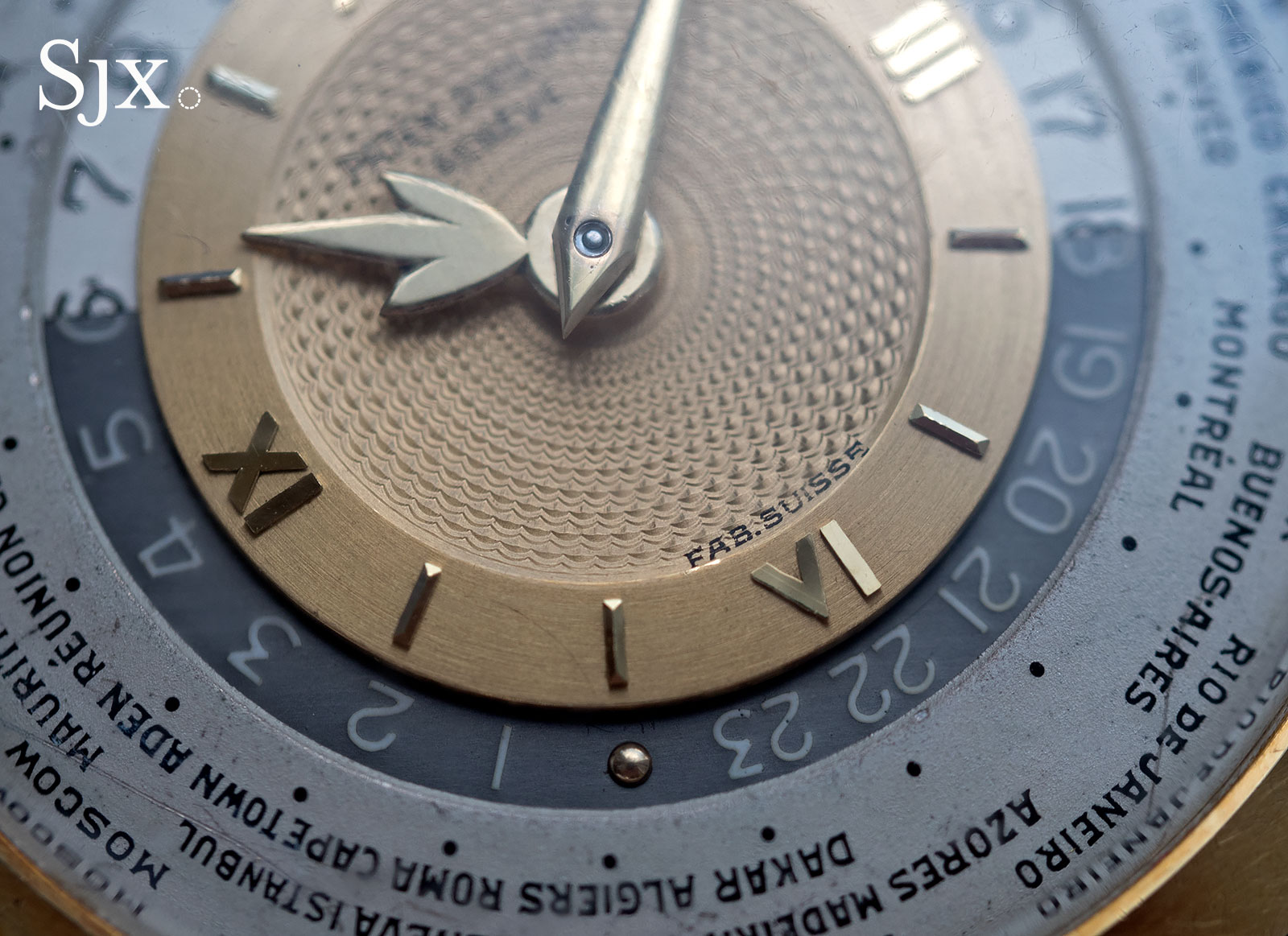 Last sold in 2012 for about US$1.3m including fees, the watch is extraordinarily rare, being one of just three known with a gold guilloche dial, and the only one with a retail stamp on the case back. Its appeal is also enhanced by the alluring condition, with the case showing all of its original surfaces, edges and shapes.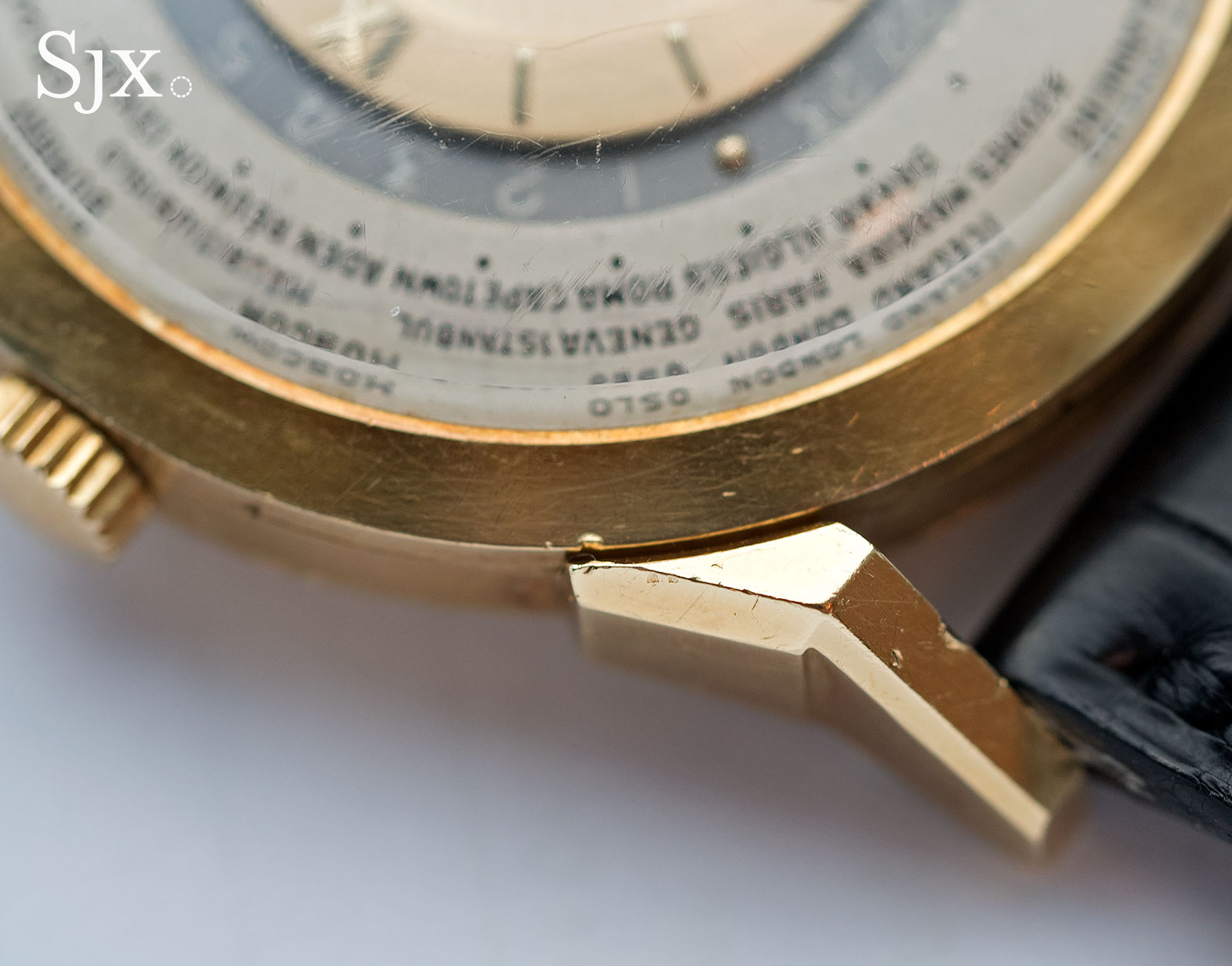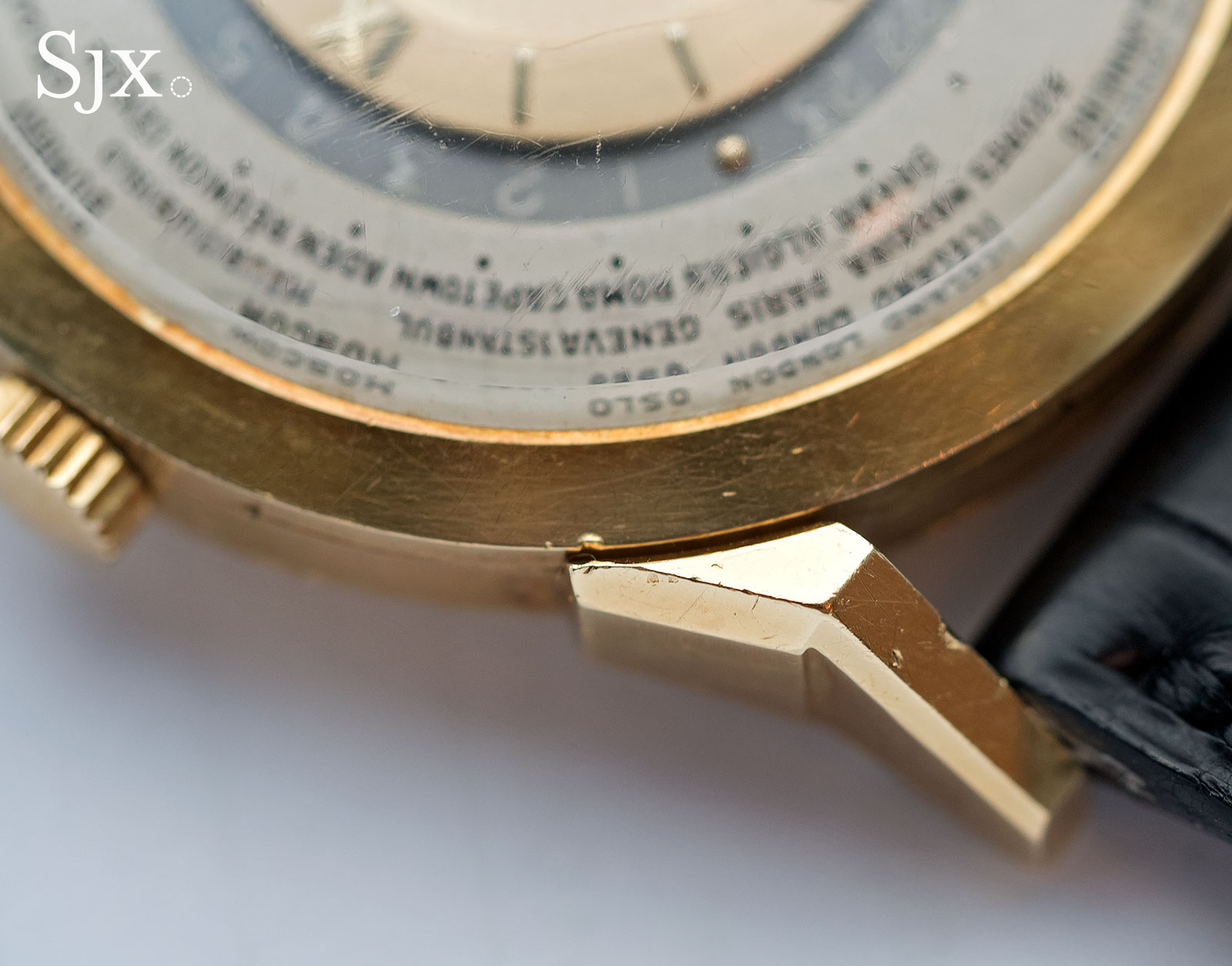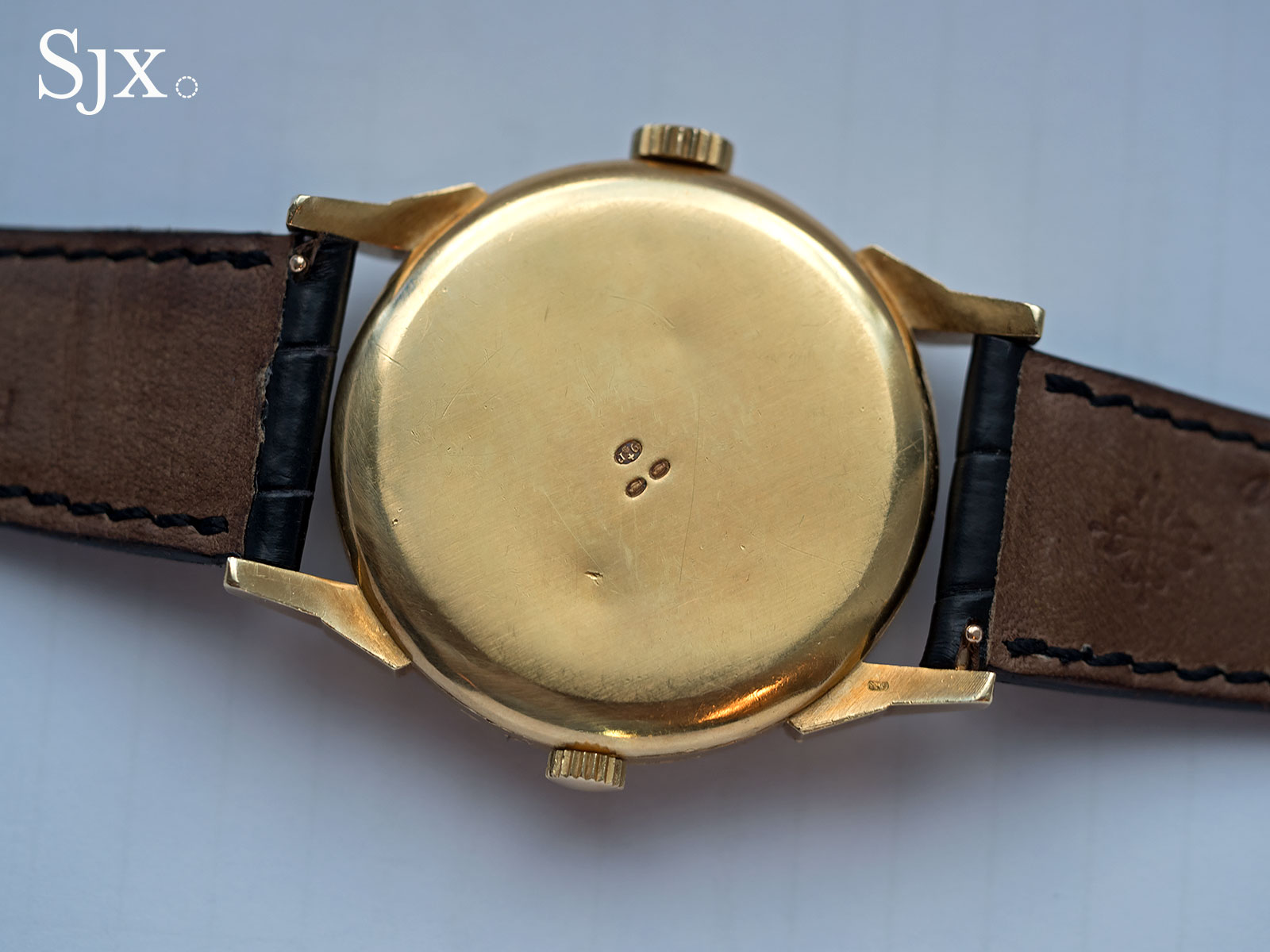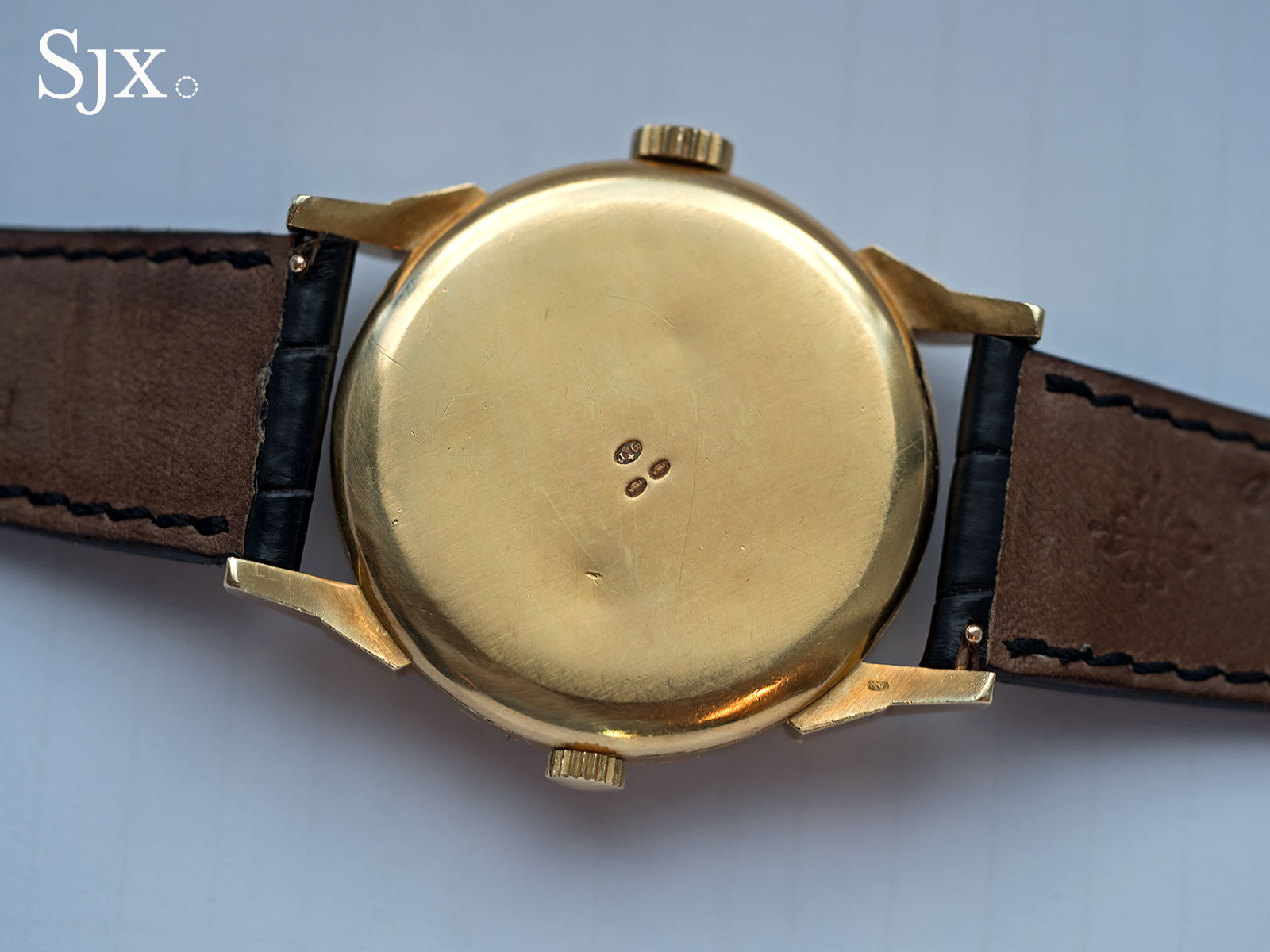 But the result was a surprise, because the world time, while extraordinarily rare and important, is not really in tune with current tastes and fads in vintage Patek Philippe collecting. Your correspondent was proven wrong.
---
Also a Patek Philippe but one of a completely different genre was lot 965. In itself an ordinary late 19th century pocket watch with chronograph and quarter repeater, something that would be worth US$10,000 to US$15,000 on a good day, this sold for HK$562,500, or US$72,000. That more than tripled the high estimate.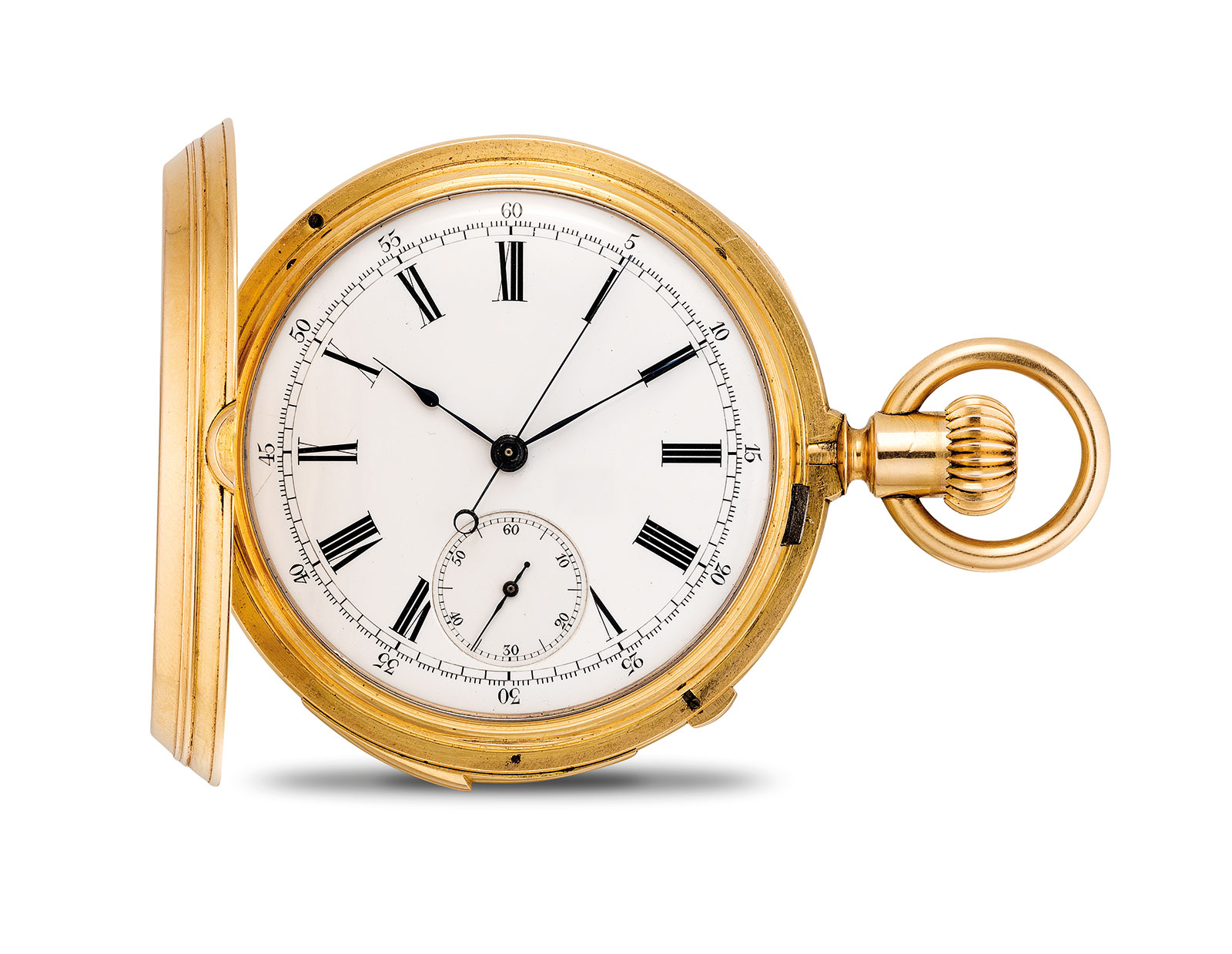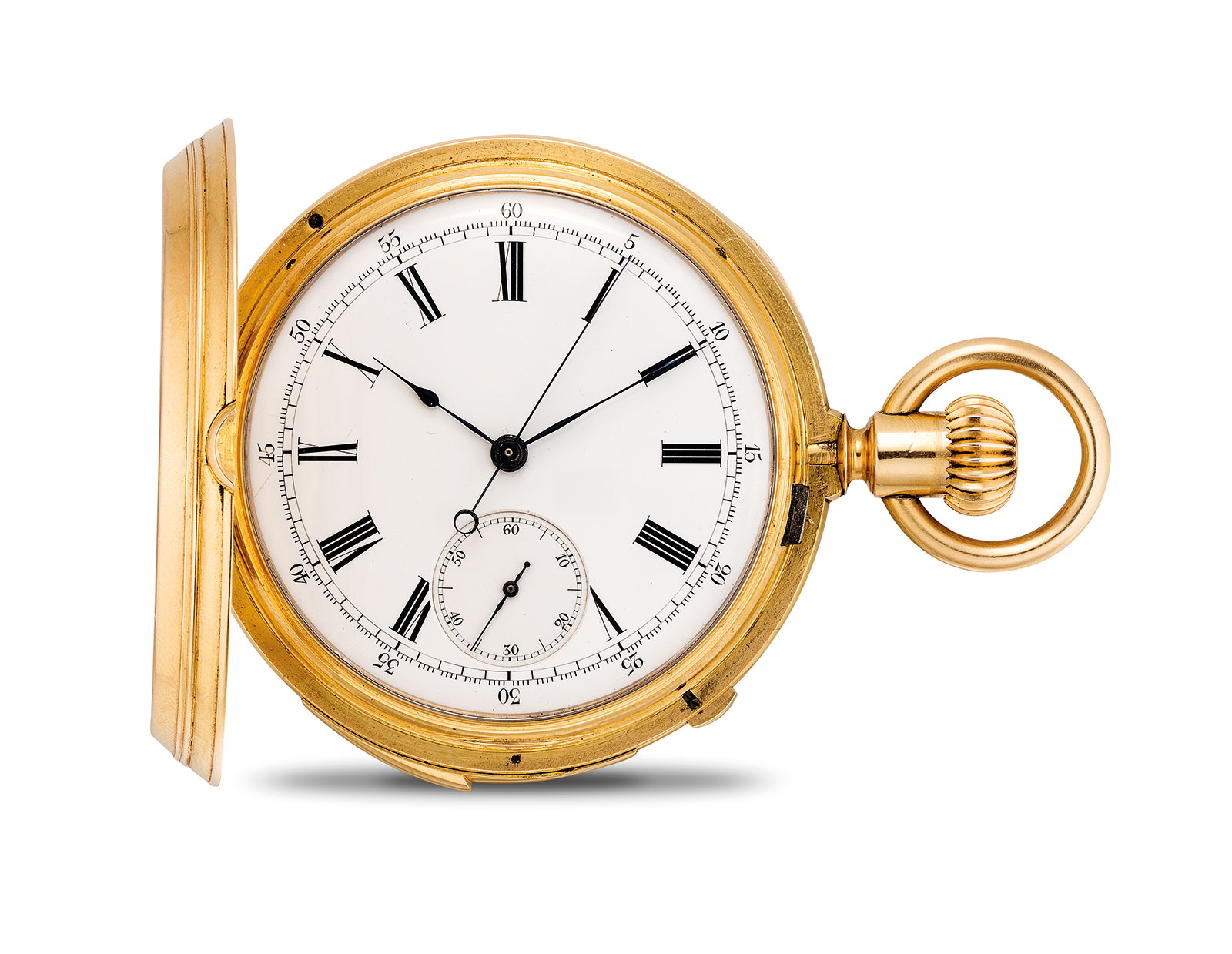 The reason for that was the provenance of the watch: it was a gift from Indian industrial Jamsetji Tata to James Morris, the British architect who was responsible for Esplanade House in Bombay, once the family home of the Tatas. Regarded as perhaps the greatest businessman in India ever, Tata was the founder of the modern day Tata Group, now the biggest company in Indian. The degree to which he is revered in his native land is unsurpassed, giving this watch tremendous cachet.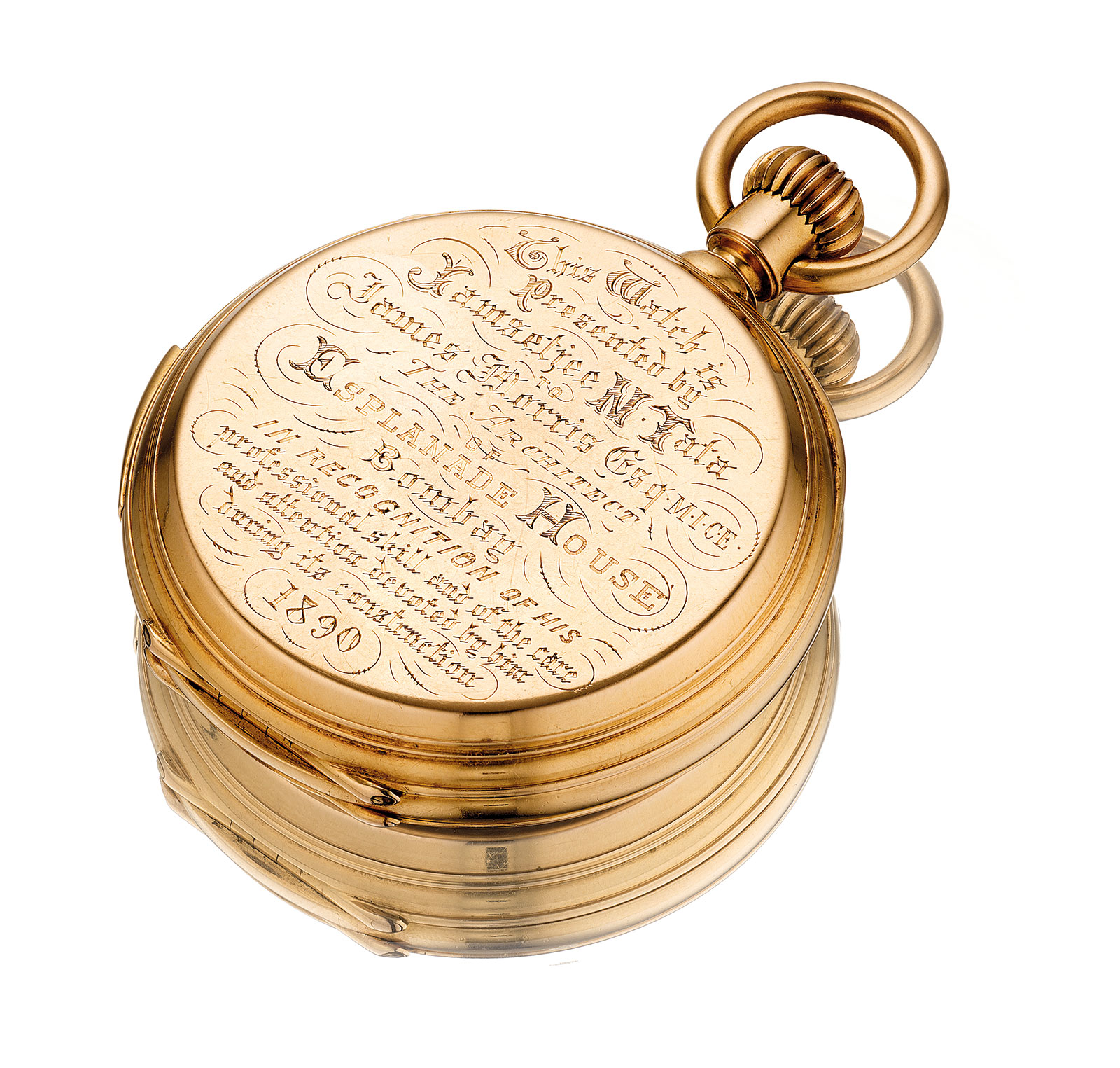 Though the bidding began with several parties, in the end it was down to only an anonymous phone bidder with Ho Ziyong of Phillips bidding on his behalf, as well as two Indian gentleman in the room who appeared to have stayed the entirety of the sale just for this lot. Bidding without pause, Mr Ho's phone bidder triumphed after extended back and forth bidding.
---
And a watch of a totally different stripe was lot 807, a Vianney Halter Goldpfeil. A compact but colourful wristwatch modelled on a vintage camera, the Goldpfeil was part of a series of watches made by several independent watchmakers for a now defunct German leather goods maker.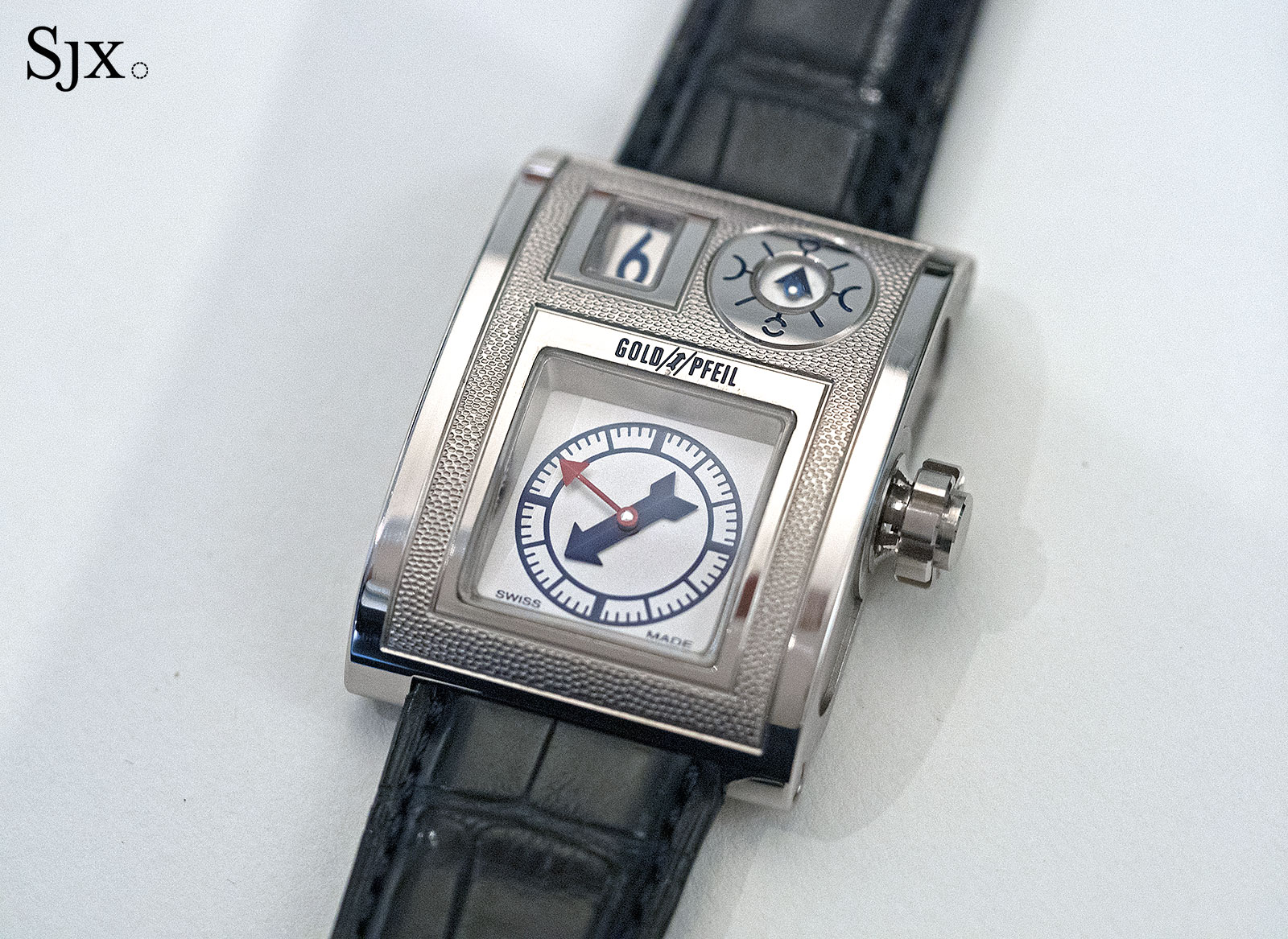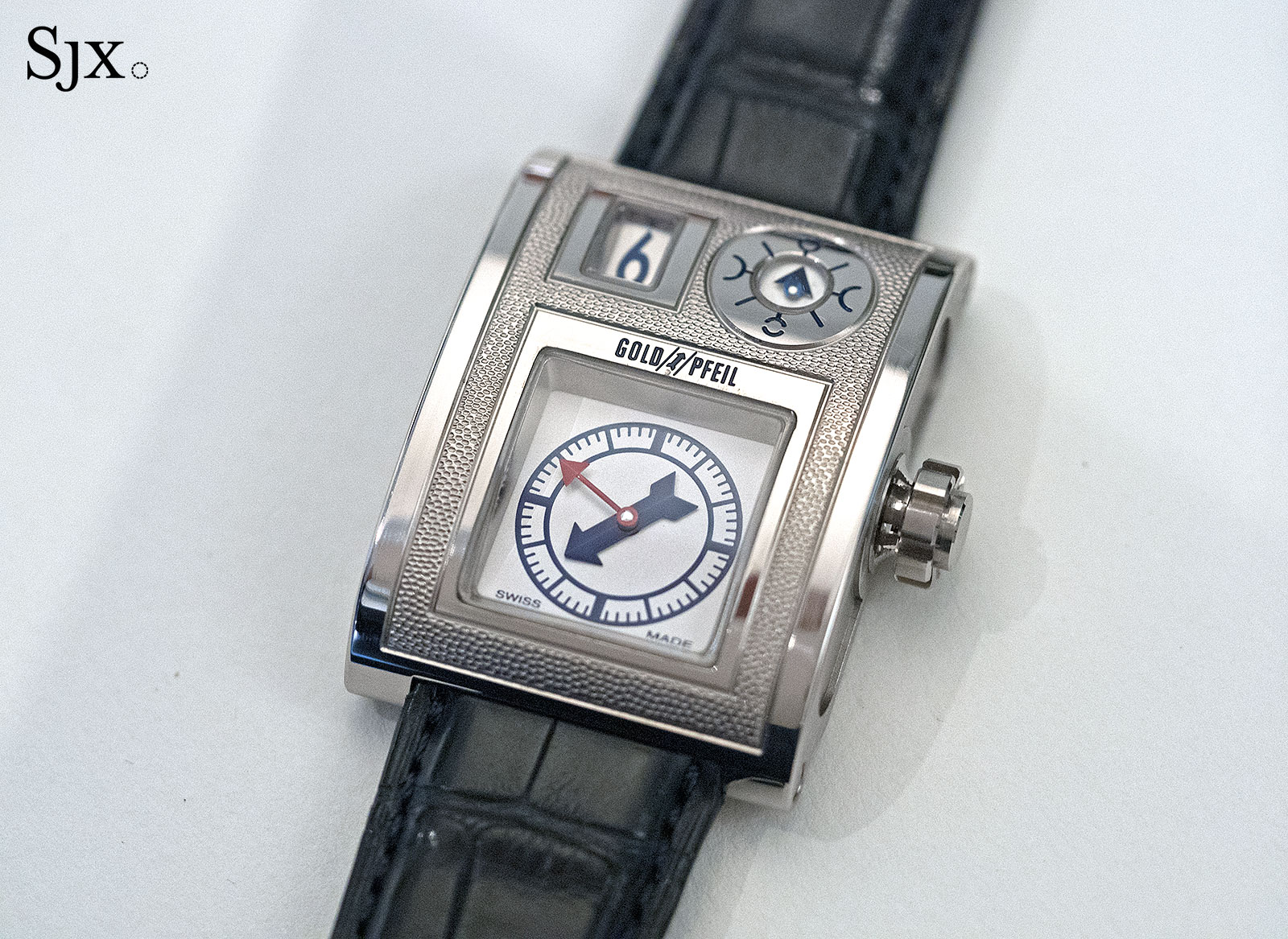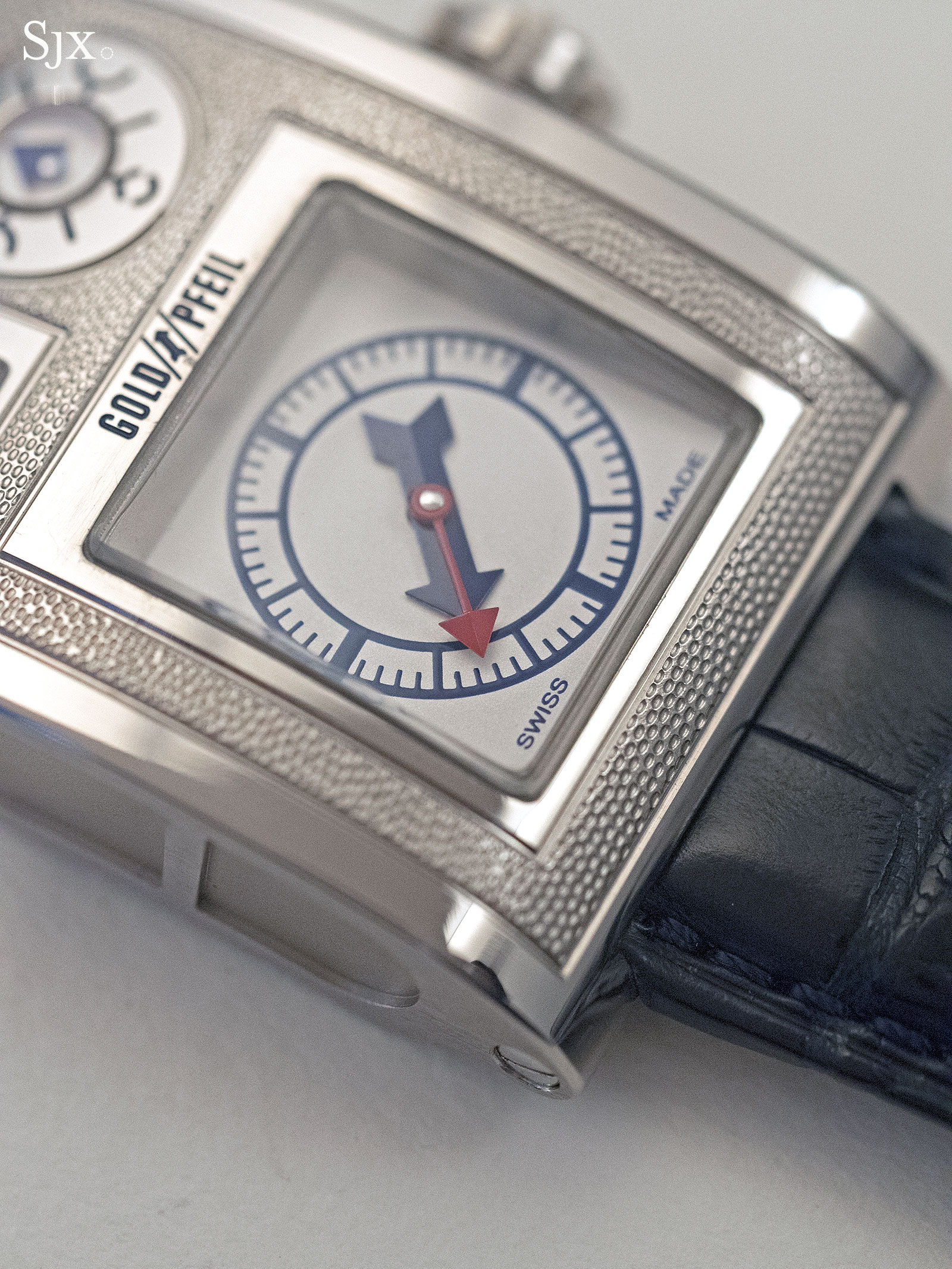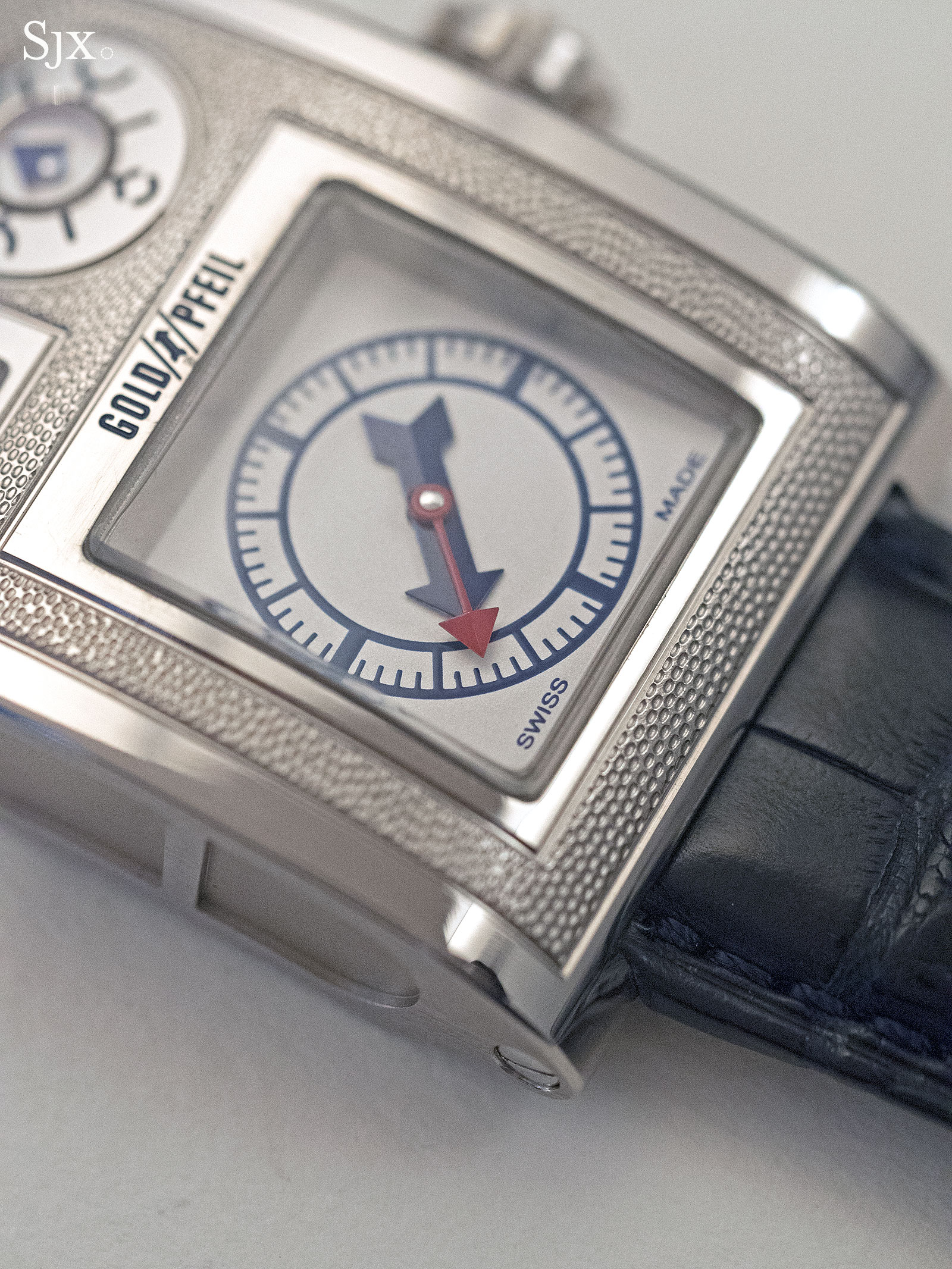 While rare it is quirky enough to have niche appeal, so the HK$312,500 result, or about US$40,000, was unexpected. That compares to the estimate of just HK$120,000 to HK$200,000.
---
A watch that deserved to do well, and did, was lot 966, an early Breguet perpetuelle pocket watch from 1791. Number nine amongst the self-winding pocket watches made by Abraham-Louis Breguet himself, this is a truly historically crucial timepiece.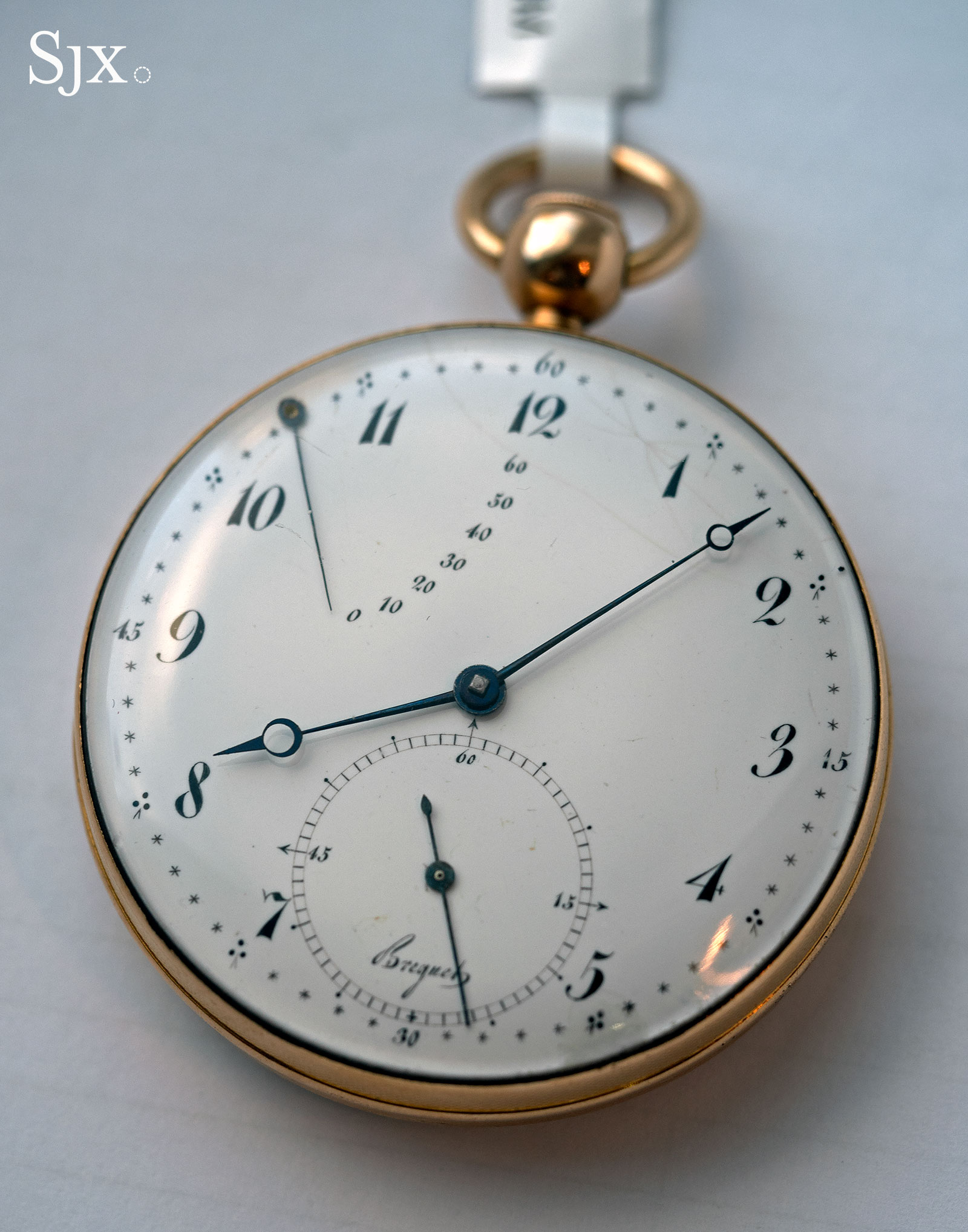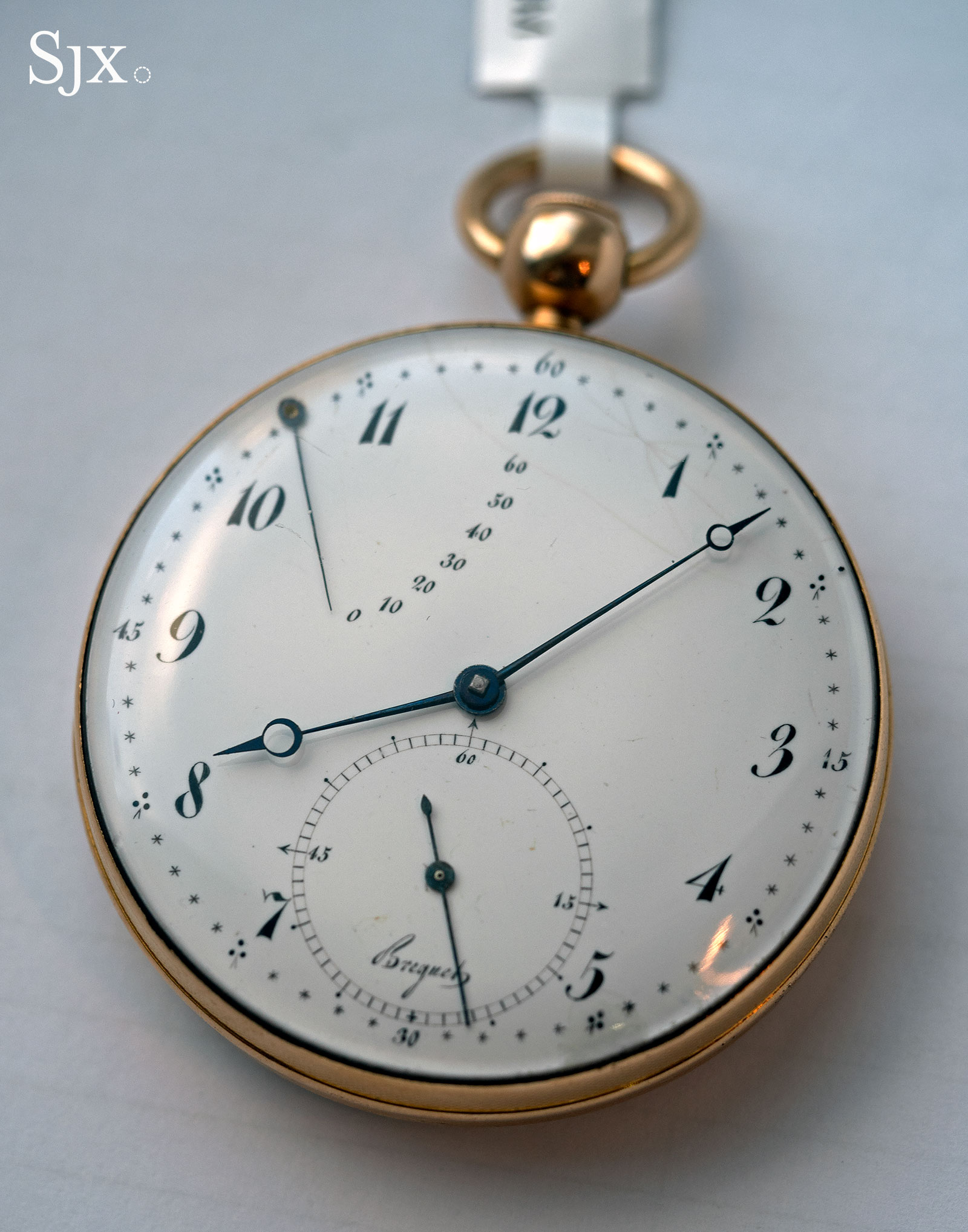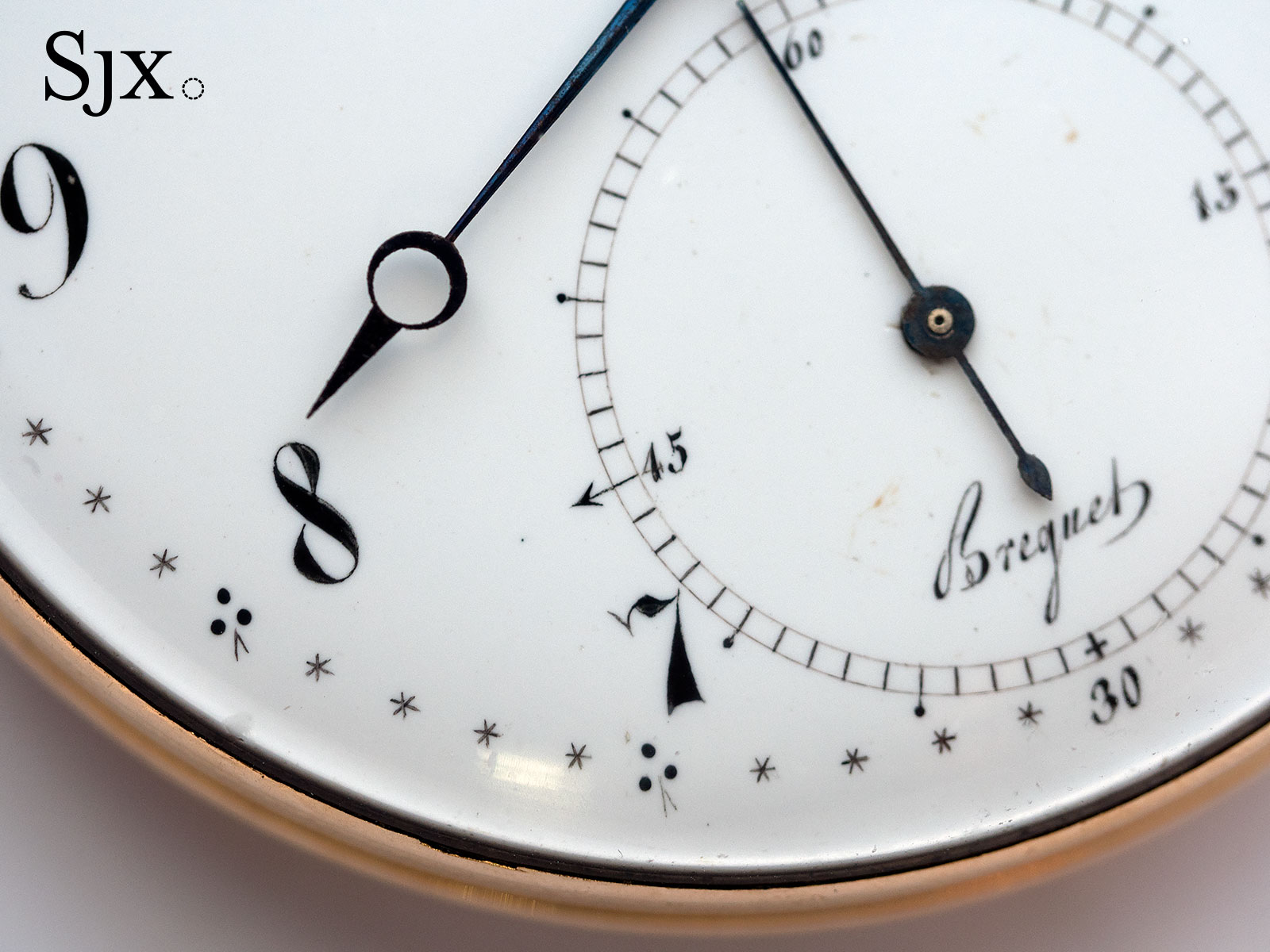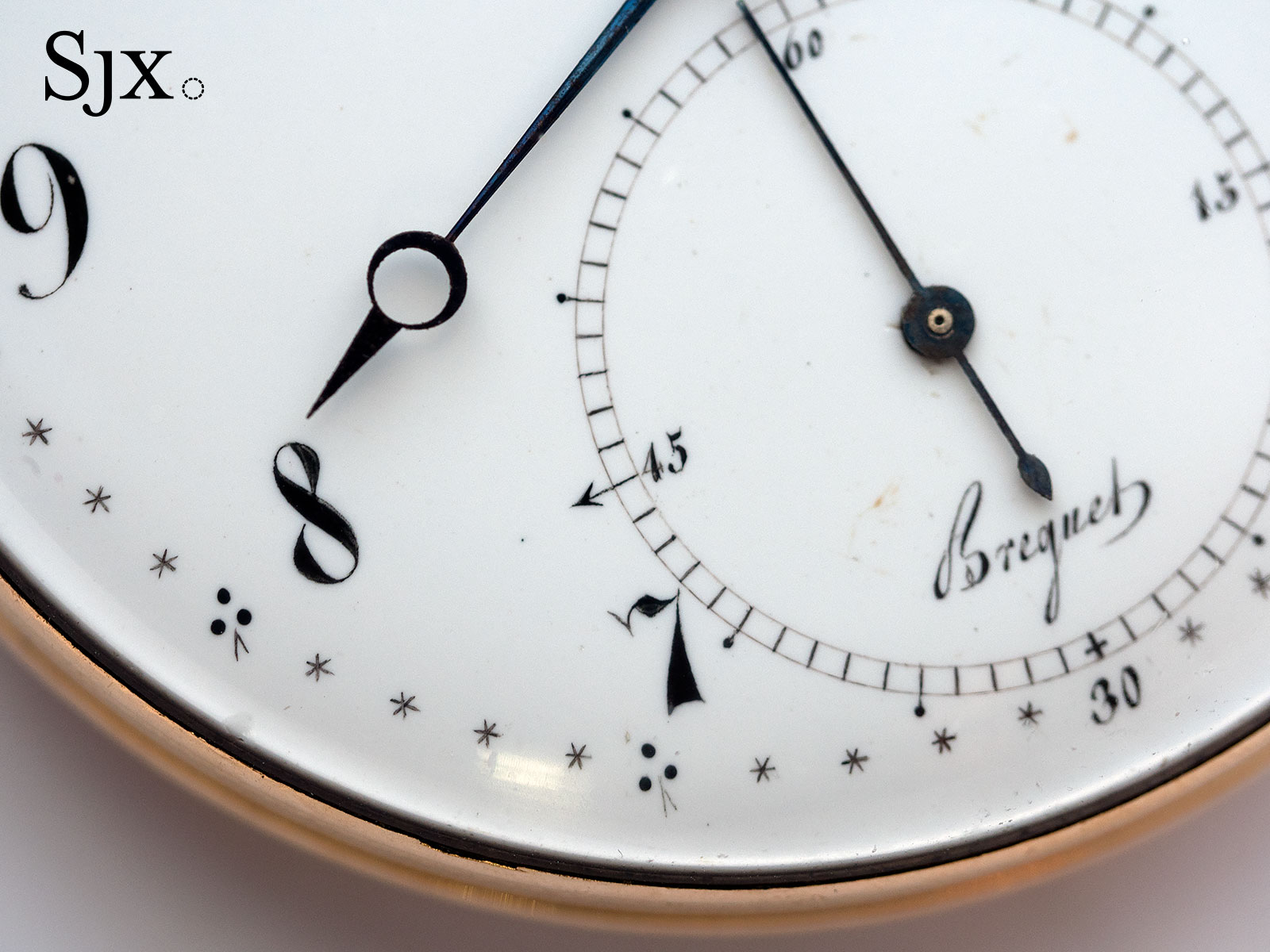 Estimated at HK$960,000 to HK$1.44m, it went for HK$2.8m, or US$358,000.
---
This was brought to you by Phillips.
Back to top.
---
You may also enjoy these.