Business News: Sam Hines Joins Online Auctioneer Loupe This
The former head of Sotheby's watch department joins the startup.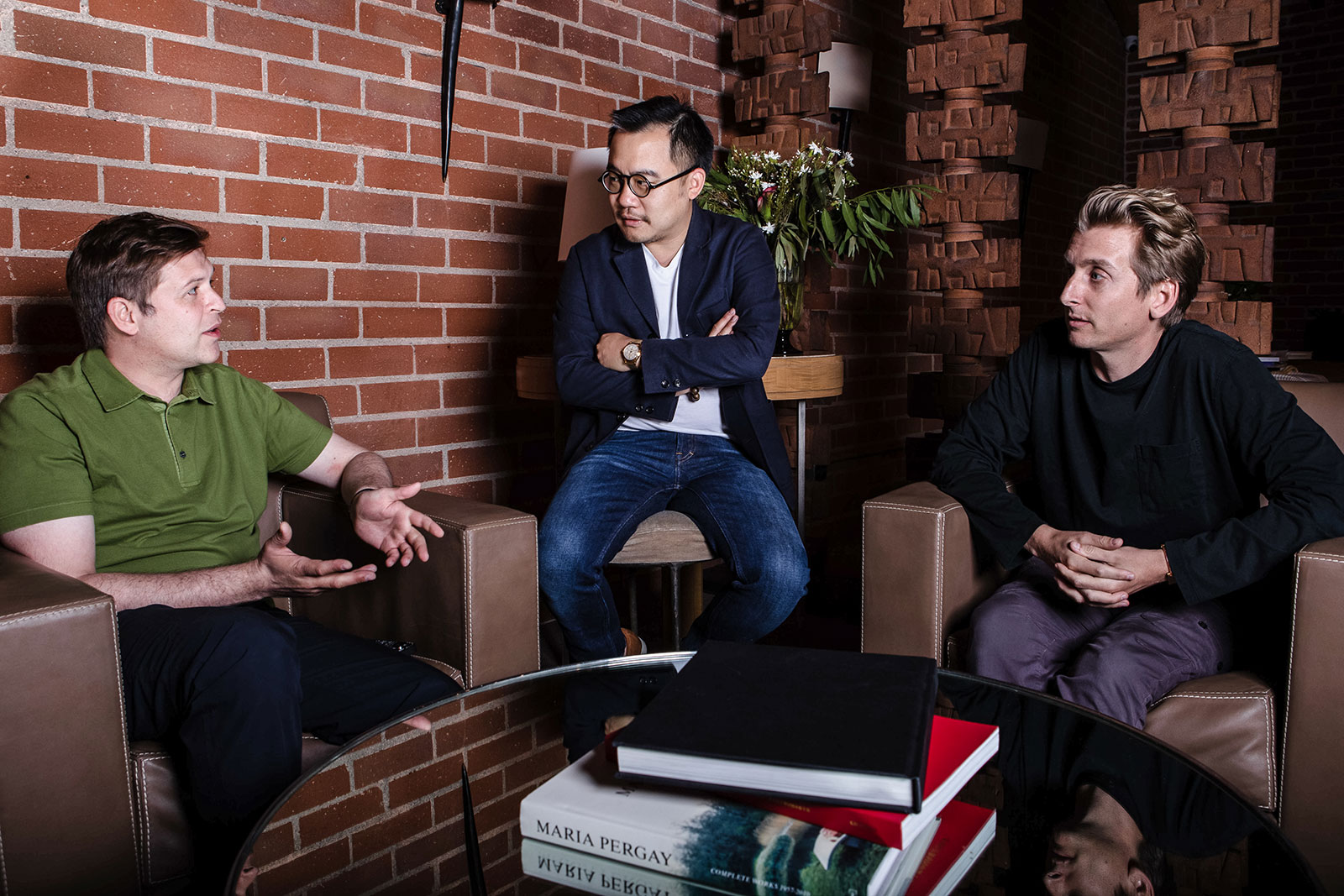 A watch auction veteran who has had stints at all the major auction houses – Sotheby's, Christie's, and Phillips – Sam Hines has just been named managing director of Loupe This, the online-only watch auction platform that was established last year. Mr Hines will be based in Hong Kong, where he will oversee the soon-to-open Loupe This operation in the city.
Unlike traditional auctioneers that hold seasonal sales with the online sales in-between, Loupe This has auctions opening and closing every weekday. In the 12 months it's been in operation, Loupe This has sold over US$15 million of watches, including major lots like a 1967 Cartier Crash "London" that sold for over US$1.5 million.
Now also a shareholder in Loupe This, Mr Hines (pictured above left) joins cofounders Eric Ku (centre) and Justin Gruenberg (right), who are both prominent vintage watch dealers in the United States.
Having turned a teenage hobby into a profession, Mr Ku got his start as a specialist in vintage Rolex, though he has since diversified into other genres of collectible watches as well as watch restoration and repair. Mr Gruenberg, on the other hand, had watches in his blood, having been born into the business; his father, Donald, was a major vintage watch dealer since the 1980s.
The pair decided to form Loupe This to cater to the increasing and unending demand for watches. "The appetite for watches is all year long," explains Mr Gruenberg, "Therefore buyers expect to see different watches regularly as opposed to the seasonal traditional auction model."
And Loupe This also sets itself apart with its low fees. Says Mr Ku, "Our buyer's premium… is 10% compared to the usual 26%."
---
Back to top.
---
You may also enjoy these.