Year in Review: Our Best Stories of 2021
A year of horological deep dives.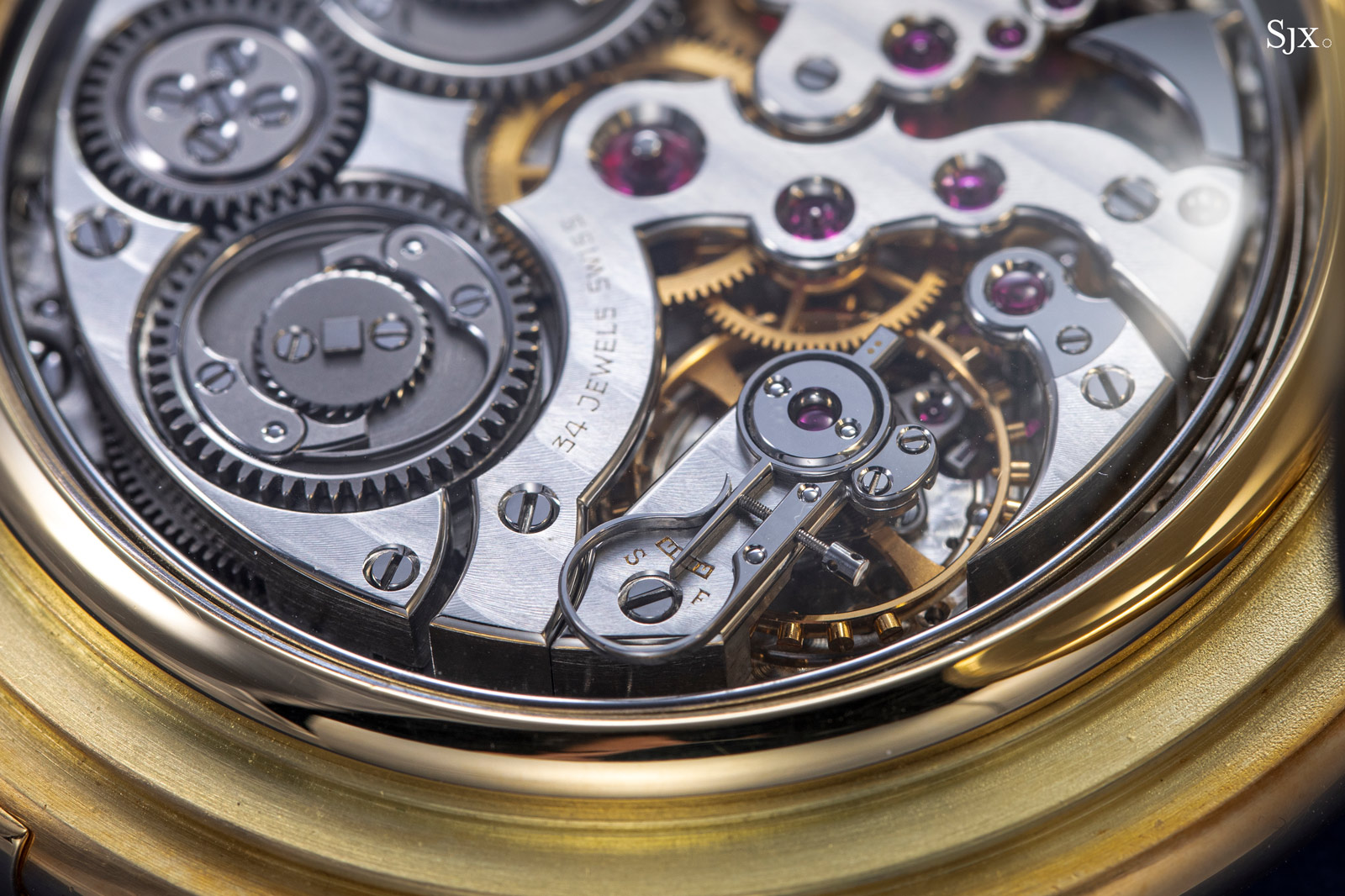 Twenty-twenty one was a landmark year in watch collecting just because it was so unusual (which applies to the rest of the world as well). And it so happens that it was also the 10th year of the site, an occasion we marked with our maiden SJX editions, which were created in collaboration with Habring² and Kudoke.
Over the decade we have done what we like best – with tweaks and refinements along the way – which is comprehensive stories on watches or topics that matter or are merely interesting. We published almost two stories of this type each week throughout 2021.
We've narrowed down the list of memorable stories to a few that we think are especially worth revisiting for their insight or through provoking nature. Enjoy the read (which might take awhile so find a comfortable spot).
---
Technical deep-dives
The best of the year's reviews were detailed than ever, going beyond close-up photos to include illustrations that explain intriguing mechanics. One such story was the in-depth examination of the Ferdinand Berthoud FB RS written by Richard Lee and SJX, which details how the watch pursues chronometry with a traditional chain and fusee, but with a modern twist of complex going trains.
We repeat the exercise with the Patek Philippe Calatrava ref. 6119, an elegant watch that's once again focused on chronometry, thanks to a movement constructed to delivery maximum energy with minimum thickness.
While the ref. 6119 is an entry-level Patek Philippe, it is still a Patek Philippe, so we also studied more affordable chronometers from the other side of the world – namely the Grand Seiko cal. 9SA5 and Citizen Caliber 0200.
In terms of complications, 2021 delivered a lot in terms of perpetual calendars, with two of the prime purveyors of haute horlogerie – Patek Philippe and A. Lange & Söhne – both unveiling flagship perpetual calendar wristwatches.
While vastly different, both watches boast a unique calendar display, each the result of serious rejigging of the mechanics under the dial.
While the year didn't bring much in terms of exciting chronographs, it did have a couple of notable upgrade to stalwarts. The most prominent being the Master Co-Axial cal. 3861 inside the latest-generation Speedmaster Professional Moon Watch.
Our in-depth story uncovered the differences between the cal. 3861 and its predecessor, the cal. 1861/1863 – and we explained the improvements as well as simplifications – while also demonstrating that watches don't need to be mega-expensive to be compelling.
But mega-expensive watches certainly can be extraordinary, as exemplified by the epic three-way face-off between the iconic digital-display watches – the Lange Zeitwerk. F.P. Journe Vagabondage, and the Harry Winston Opus 3.
And diametrically opposed to a digital display is the F.P. Journe FFC, which is almost organic in its its time-telling – I trust you'll want to know how the fingers expand and contract.
But amongst the most exotic of watches we examined is one that is barely there, the Piaget Altiplano Ultimate Concept (AUC).
It stands out thanks to its thickness – or lack thereof – that is equivalent to 20 sheets of standard printer paper. While hardly complicated in a conventional sense, the AUC was fiendishly complex to pull off, because it's nothing like a typical watch. We uncovered all the innovative engineering and material science that brought it to life.
Another in-depth story covered not a watch, but something arguably more noteworthy, the suite of Rolex innovations known collectively as Chronergy. Found even in the most affordable watches from the brand, Chronergy contributes to superior timekeeping over extended periods with improvements across every aspect of the movement – from barrel to the escape wheel – all ably explained by Dr Tim Lake.
---
Historical tales
Our contributor in Tehran, Hamad Tavakoli, recounted stories of Rolex in Iran. The first explained the brand's former prominence in the country, a position that was inevitably tied to the country's historical events.
The second story is a poignant one, which centres on the Rolex GMT-Master once owned by an air force general who was executed during the Islamic Revolution, as recounted by the general's son.
While the glory days of chronometer competitions are long past, they have not been forgotten, as Dr Christian Müller reminds us with his profile of the Longines Cal. 360, a most-excellent, high-frequency calibre from 1959 that was developed as a high-performance timekeeper. Dr Müller is no stranger to our site, having rewritten the history of flyback chronograph with a newly-discovered Longines last year.
And another of our highly-qualified contributors, Dr Andrew Hantel, delved into an interesting but relatively undiscovered genre – Movado chronographs from the 1950s – in a lengthy study.
---
Editorials
One of the most surprising – and intriguing – launches of the year was the Tudor Black Bay Ceramic, despite it looking like yet another all-black dive watch.
Notable for being the first-ever METAS certified watch made by a brand other than Omega – which helped develop the testing process in the first place – the Black Bay Ceramic is a subtle but important indication of the ambitions of Tudor.
---
Horological treasures
Magnificent and unique, the Oval Tourbillon Watch is a masterpiece that was hand made by Derek Pratt over two decades, or half of his career, and then completed by Kari Voutilainen once Pratt's health started to fail.
There's no better person to explain the watch than Dr Helmut Crott, the watch expert and auctioneer who was once friends with the late Pratt and is now the owner of the Oval Tourbillon.
The next landmark watch we peered into was the world's first wristwatch to incorporate a grande et petite sonnerie, and the work of Philippe Dufour naturally.
Being almost three decades old, the Grande Sonnerie Wristwatch No. 1 stands apart from his later work such as the Simplicity, which allows us to peer backwards into Mr Dufour's early career.
And going even farther back to the mid-20th century leads us to the Patek Philippe ref. 2523 "Eurasia", a world time wristwatch with a cloisonné enamel dial that was sold at Phillips in May for just over CHF7 million.
It was one of the last travel-time wristwatches before the GMT watch became the norm, having been made in an era when intercontinental travel was by boat or train, making it slow enough that various time zones made more sense than two time zones for swift, point-to-point travel. But it is no mere world-time wristwatch of course, since it has a cloisonné enamel dial depicting Europe and Asia, making it one of three known ref. 2523s with this dial.
And on the topic of interesting dials, the Handwerkskunst series by A. Lange & Söhne is certainly unforgettable.
They all arrived half a century after the Patek Philippe world time and are appealing in an entirely different manner, but still unquestionably special – our photo essay covering a selection of them will show you why.
And then comes something simple, quirky, and special: the IWC Big Pilot's Watch Edition "Markus Bühler" ref. 5003.
Perhaps the most curious of all IWC Big Pilots, the "turbine" watch has a captivating backstory of a budding watchmaker, and now lifelong IWC employee, who managed to realise his idea with a 12-piece limited edition.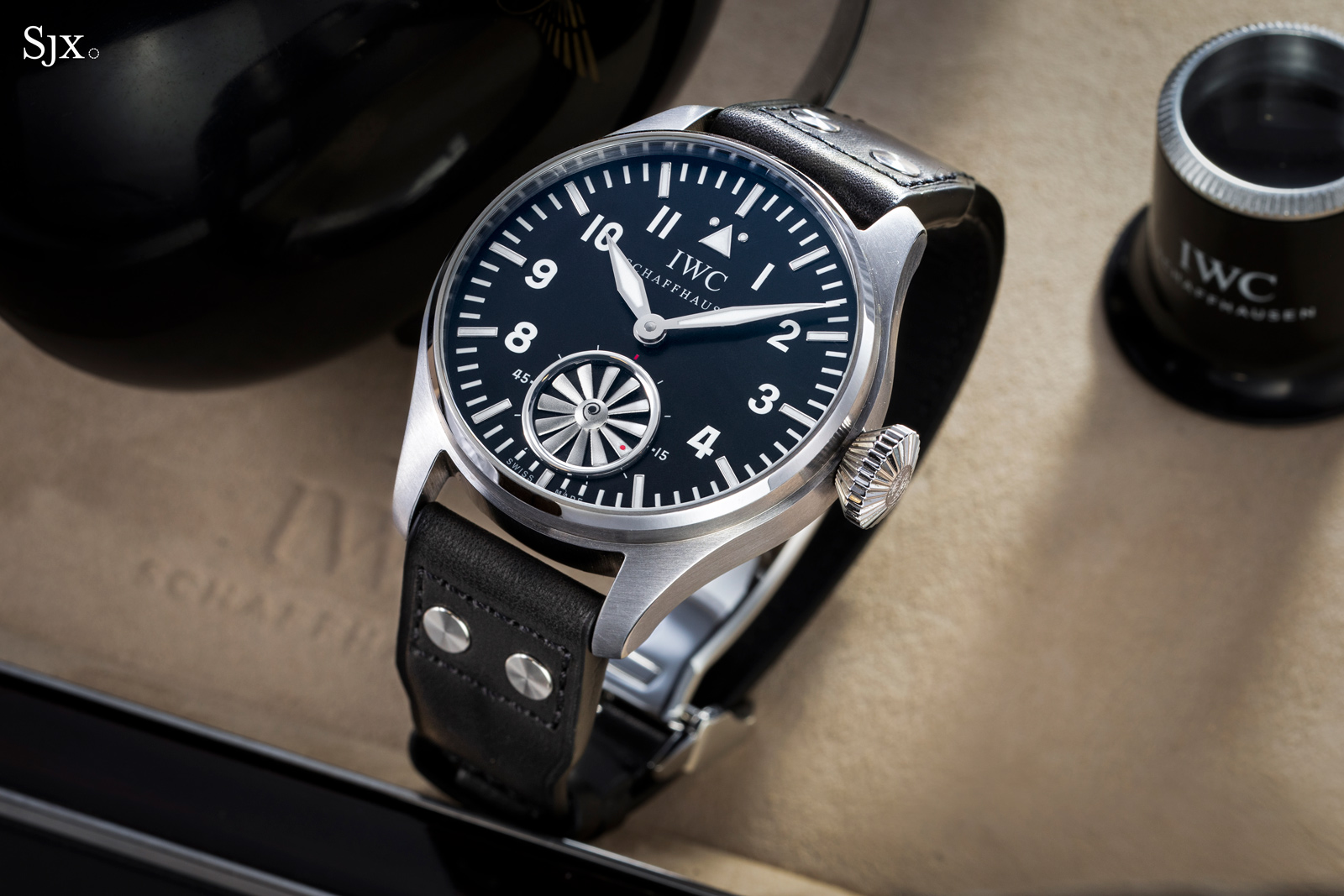 And finally there are the stories covering our collaborative editions, each of which relates the process of developing a wristwatch that's coherent with the brand or watchmaker yet different from the standard model. You can read about each of them – Habring² Erwin "Star", Kudoke 2 "Zodiac", and Zenith Chronomaster Revival Poker Chip.
Perhaps the most interesting amongst the trio in terms of how different it was, the Kudoke was designed with the help of illustrator Lee Yuen-Rapati.
It features custom symbols for the hour markers, which are stylised zodiac symbols that incorporate Roman numerals. So it is fitting that SJX turned to Lee for a New Year's card based on the same theme.
---
Back to top.
---
You may also enjoy these.