Auction Watch: Patek Philippe 1518 "Pink on Pink" Sells for US$9.57m
An Egyptian prince's watch at Sotheby's.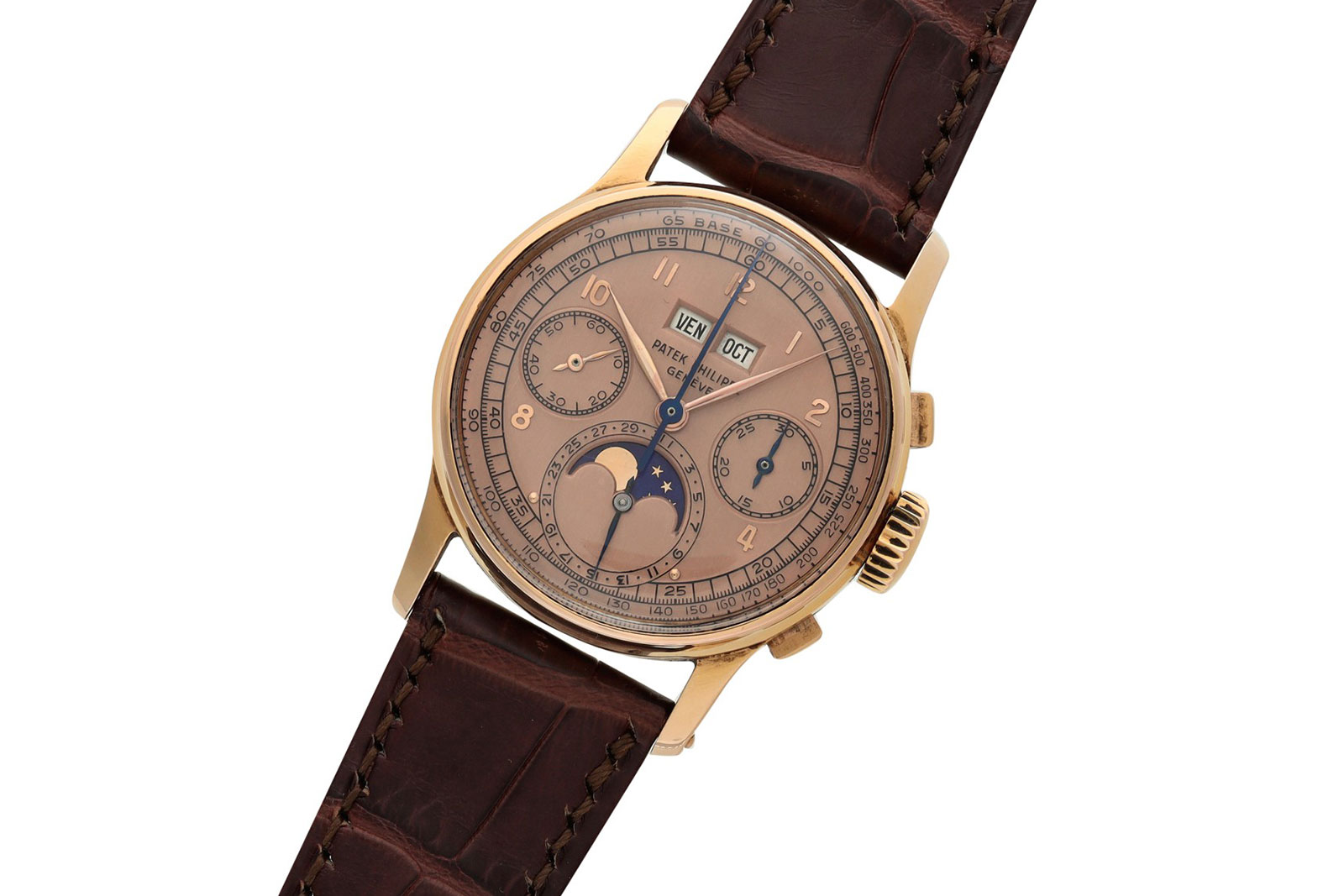 Widely regarded as the best "pink on pink" 1518 ever to emerge, the ref. 1518 once owned by Prince Mohammed Tewfik A. "T.A." Toussoun of Egypt lived up to expectations and then some, having just sold at Sotheby's in New York for US$9.57 million including fees.
While almost 300 ref. 1518s were produced, only about fifth of them were in pink gold, with the majority in yellow gold. And just 14 are "pink on pink" with salmon-toned dials matched with a pink gold case.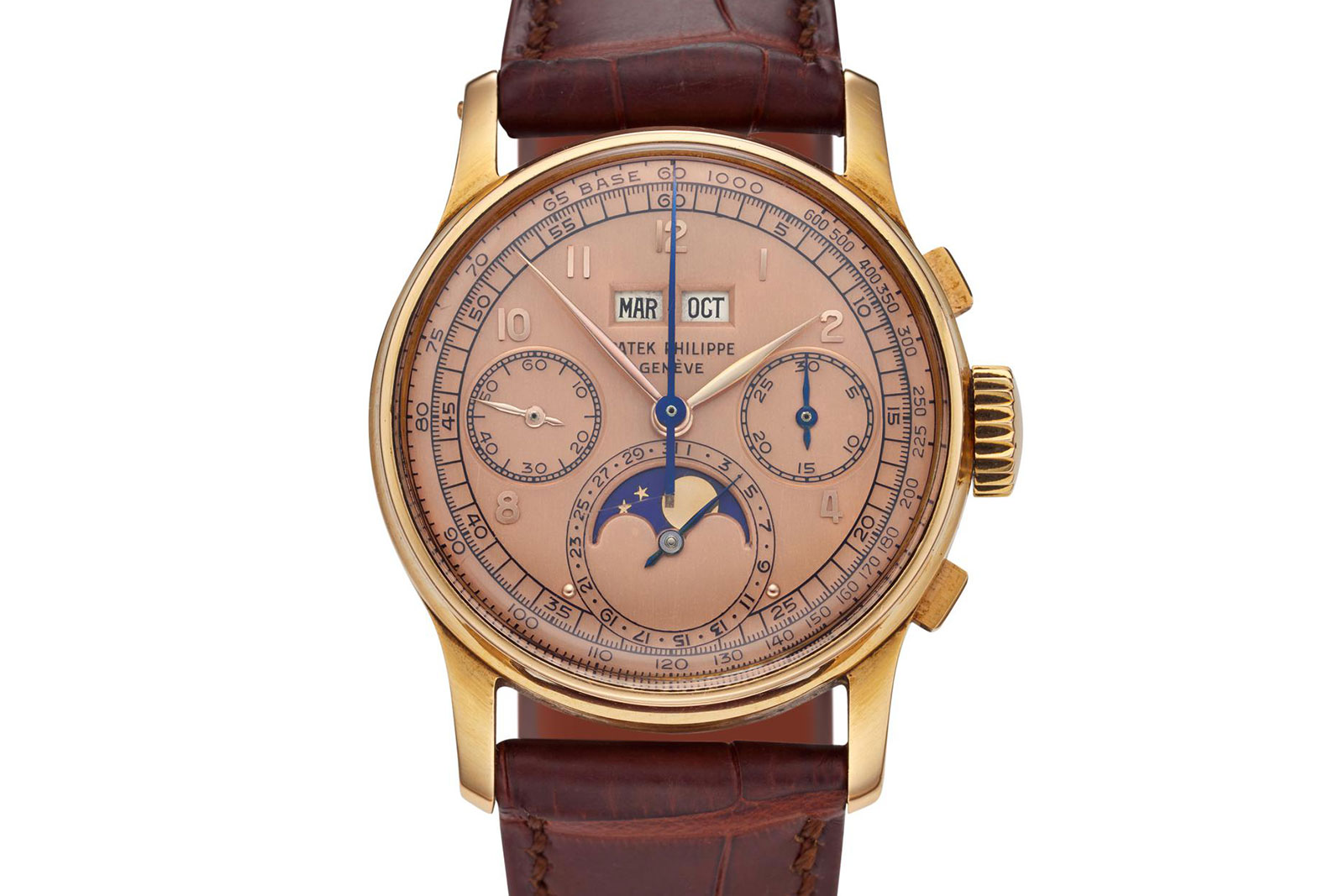 The 14th "pink on pink" ref. 1518 known, this was consigned by the heirs of the late prince, who passed away earlier this year aged 95. He was a first cousin to the the last King of Egypt, Farouk I.
The prince was the original owner of this ref. 1518, which he bought on July 25, 1951 according to the certificate that accompanied the watch – which makes it the only "pink on pink" ref. 1518 with its original certificate. The watch remained in his possession since then, seemingly hardly worn, explaining its near-pristine condition.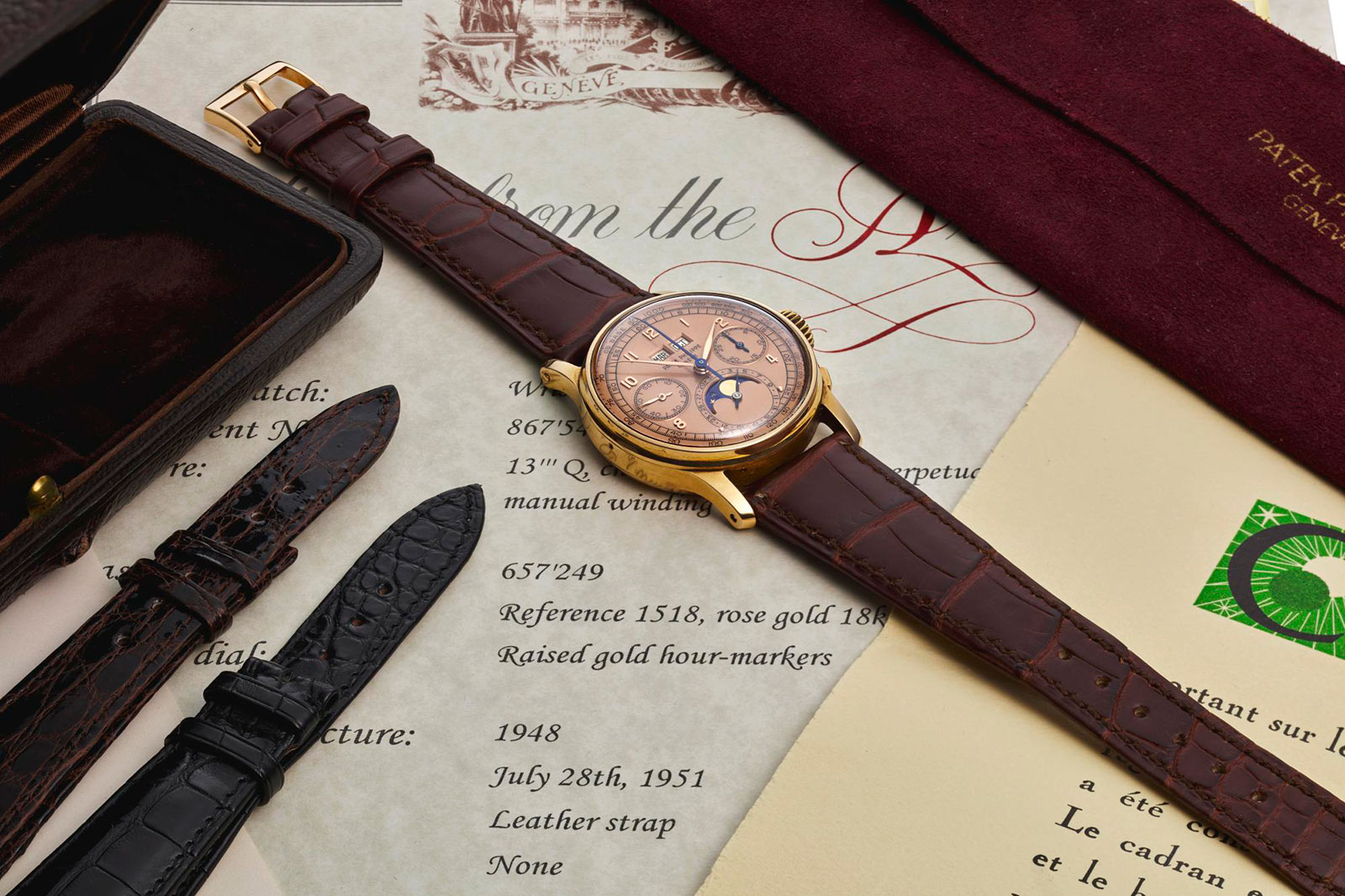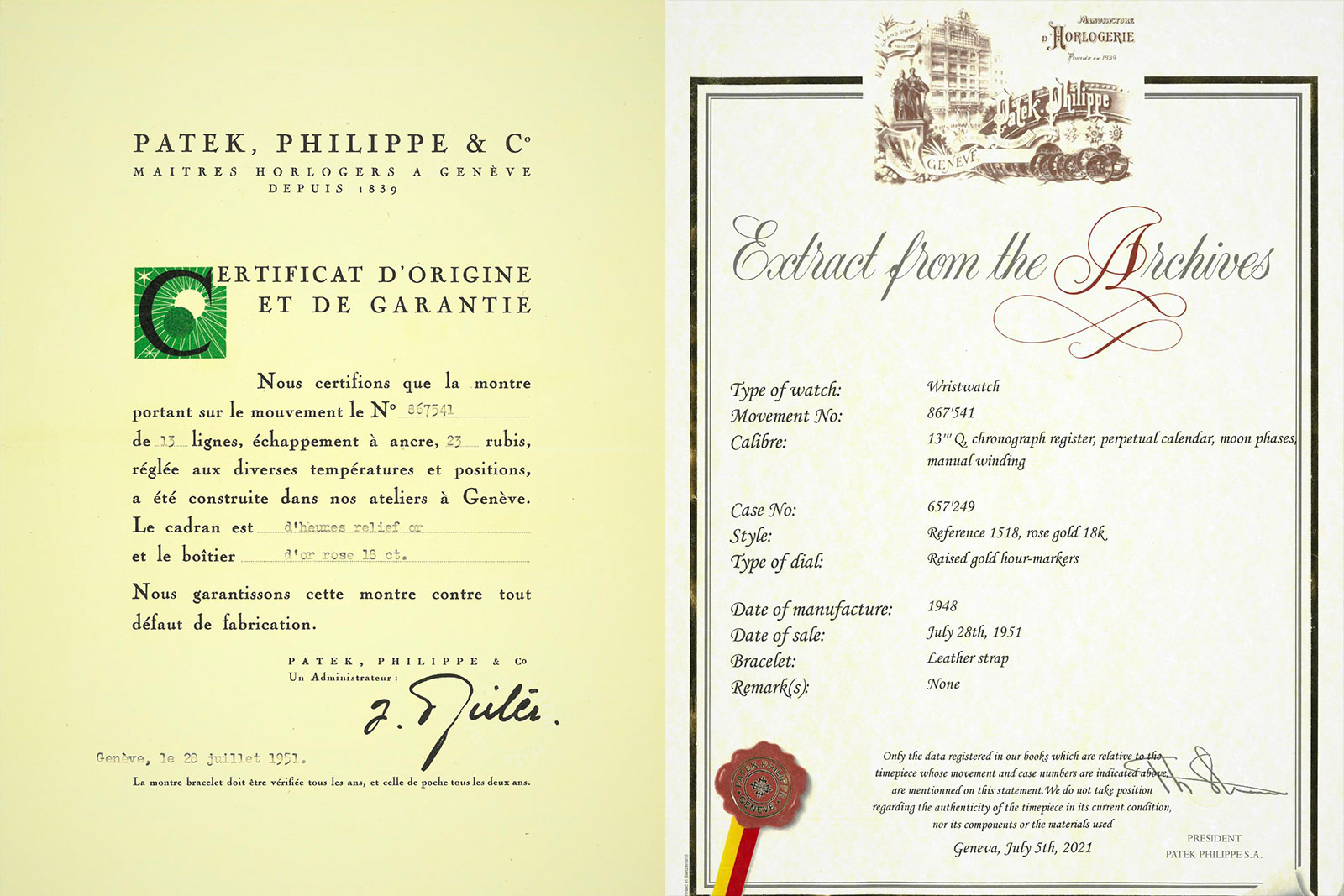 All those factors combined to create a tremendous interest from bidders, almost a dozen of them, all on the phones with Sotheby's representatives. Bidding was easy and enthusiastic at the start, with one bidder making a million-dollar jump from two to three million, presumably in an attempt to deter the competition. It didn't work and though there were just a handful of bidders past the five-million mark, the proceedings continued at a steady pace.
The eventual winner was represented by Sotheby's representative Ken Rende, whose client won the lot with a bid of US$8.1 million, which meant a final bill of US$9,570,900 with fees.
This makes it the second most-expensive vintage Patek Philippe wristwatch sold at auction, after the ref. 1518 in steel that sold for US$11 million at Phillips in 2016, and also the fifth most-expensive timepiece of any kind sold at auction.
---
Back to top.
---
You may also enjoy these.