News: Lange and the moon phase – some noteworthy facts about the brand's moon display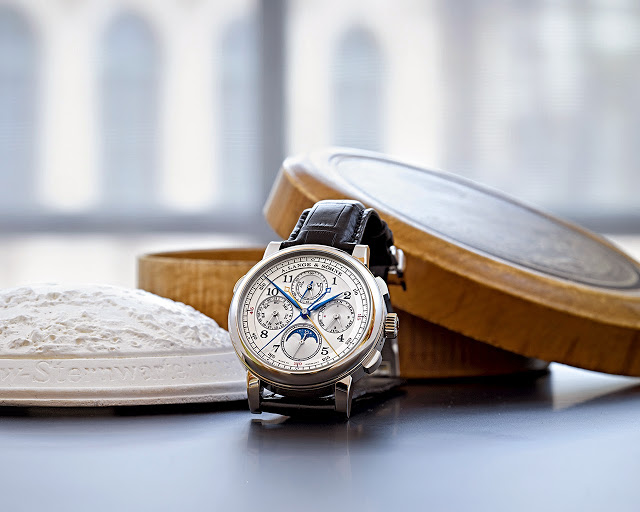 Since its revival in 1994 Lange has created a dozen movements with moon phase display, from the simple to the complex. Most of its moon phases are accurate to a day in over a century, but for one calibre that figure is over a 1000 years.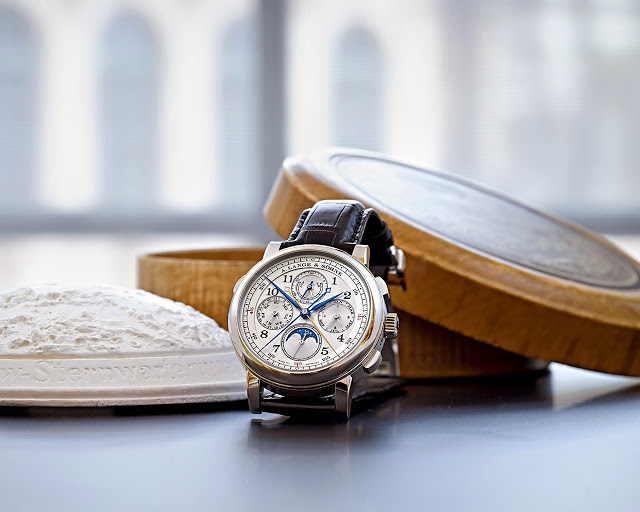 Lange just put out a press release outlining the brand's moon phase complication, which displays the lunar month of 29 days, 12 hours, 44 minutes, and 3 seconds. One notable and little publicised fact stood out: the rich blue colour of the moon phase disc is due to the coating on the disc that only reflects the blue portion of the visible light spectrum. More widely known is the fact that the brand's moon phase displays are accurate to a day in 122.6 years, like that of the recently launched 1815 Rattrapante Perpetual Calendar, a similar level of accurary to thaat of other high-end brands like Patek Philippe.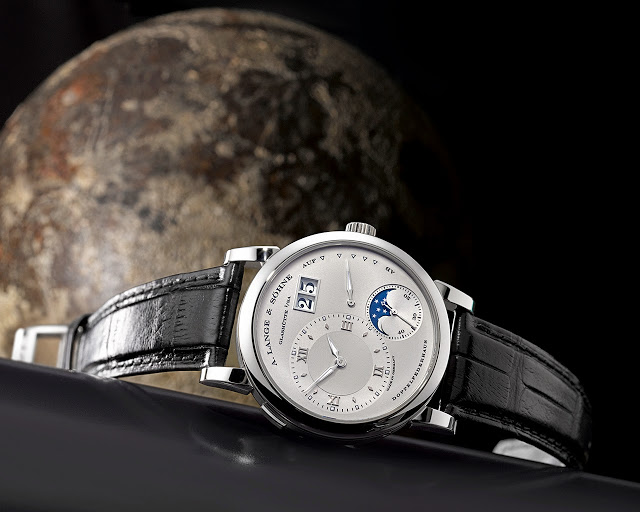 Interestingly, the press release did not mention the cal. L943.1 of the 1815 Moon Phase, in both the Emil Lange and honey gold Homage to FA Lange editions, is accurate to a day in over 1000 years. Enjoy the beautifully shot photos of Lange moon phase watches alongside objects from the Mathematics and Physics Salon of the Zwinger museum in Dresden. – SJX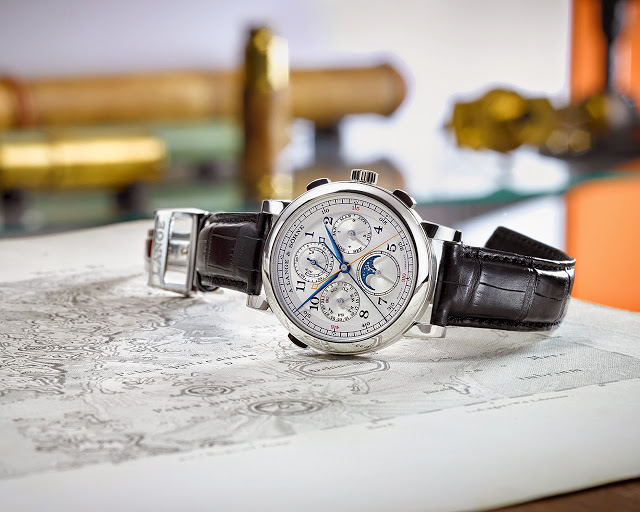 1815 Rattrapante Perpetual Calendar on lunar map, Wilhelm Gotthelf Lohrmann, Leipzig, 1824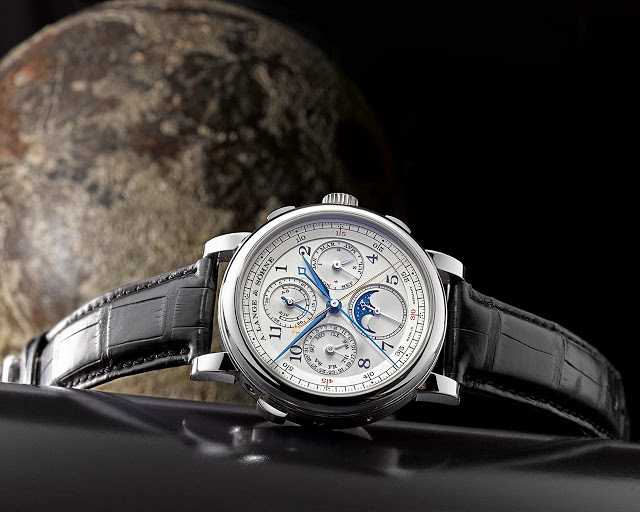 1815 Rattrapante Perpetual Calendar and a lunar globe, Ernst Fischer, Dresden, 1875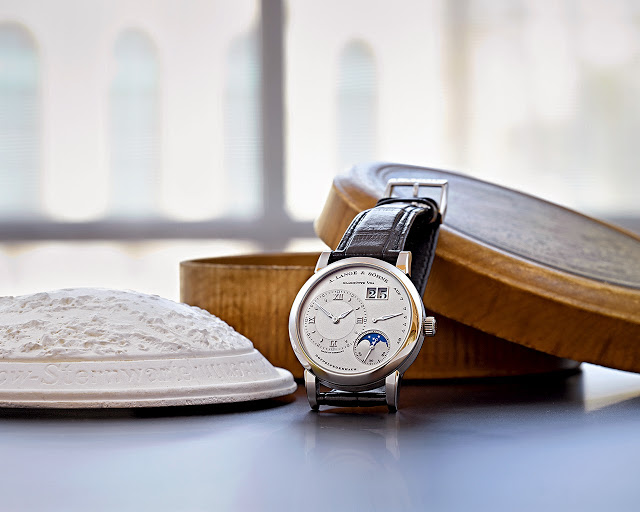 Lange 1 Moonphase and moon medallion, Eduard Lehr, Archenhold Observatory, Treptow, 1900
Back to top.
---
You may also enjoy these.