Recommended Reading: Israel's Mossad Recovers Wristwatch Belonging to Legendary Spy
A secret operation to retrieve an Eterna.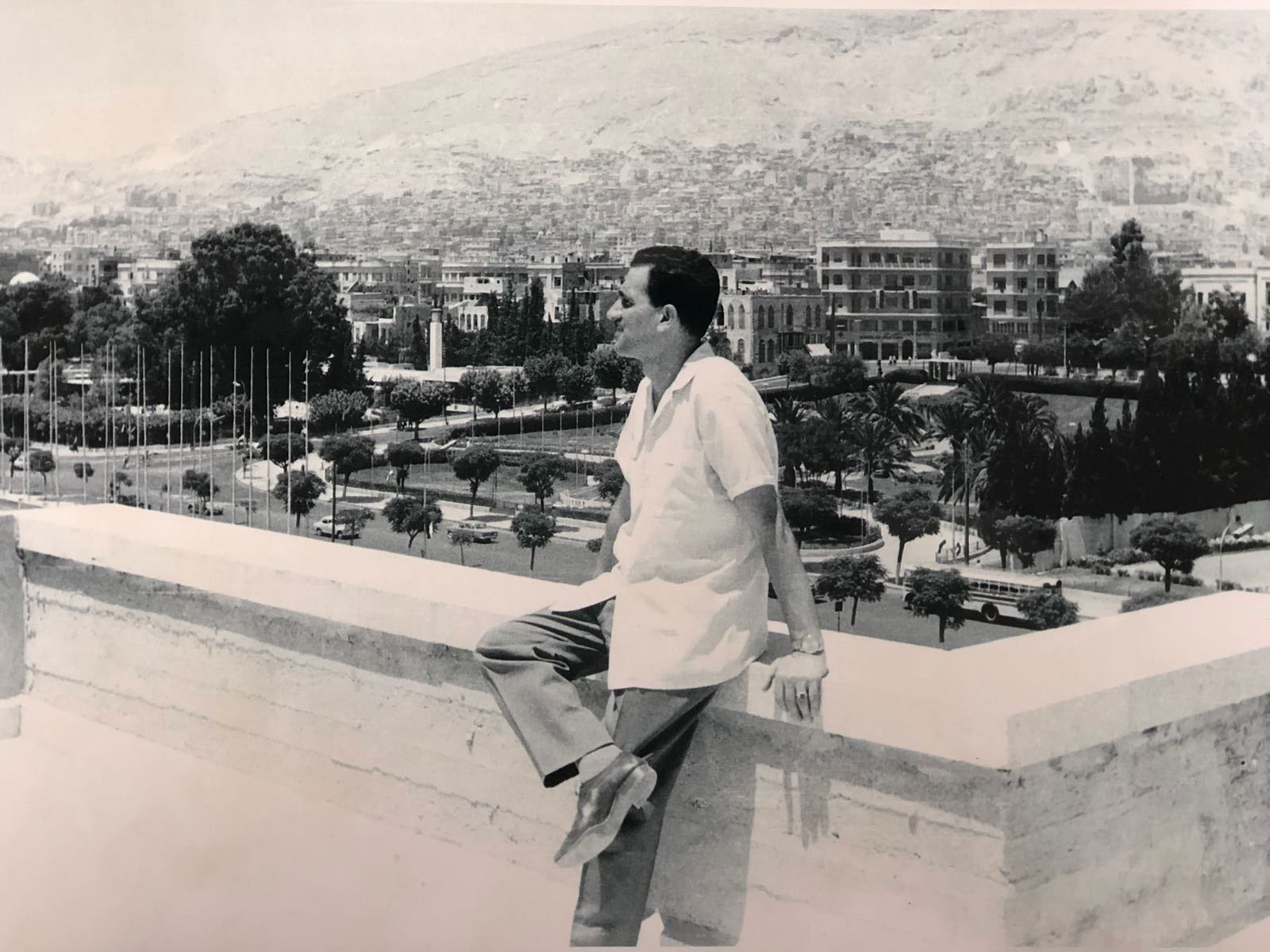 The Israeli prime minister's office just revealed the country's intelligence agency, Mossad, recently recovered a long lost wristwatch owned by a famous operative, according to a story in The New York Times. Reported to be an Omega, but likely an Eterna based on photos, the watch once belonged to Eli Cohen, whose work in Syria was credited with helping Israel's speedy victory in the Six Day War of 1967.
Posing as a wealthy businessman, Mr Cohen spent the early 1960s wining and dining Syrian officials in Damascus, obtaining valuable intelligence before he was caught and executed by the Syrian authorities in 1965. Israel has been working on recovering his body since, with no success.
But as it turns out Mr Cohen's watch was retrieved, after a one and a half year secret operation. The watch was in the possession of someone in the Syrian capital, Damascus, and has now been returned to Israel. The hows and whys of the operation were not revealed.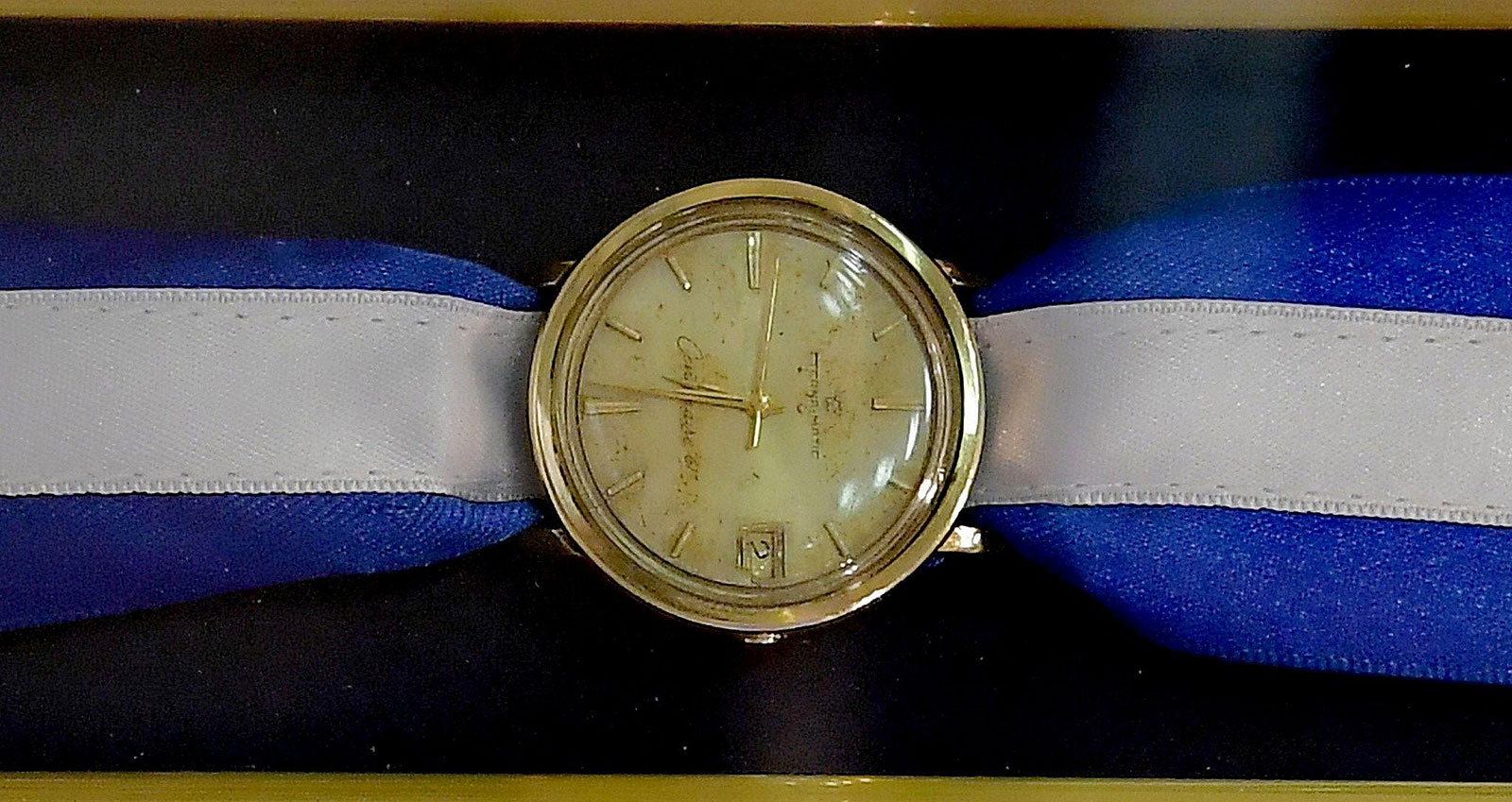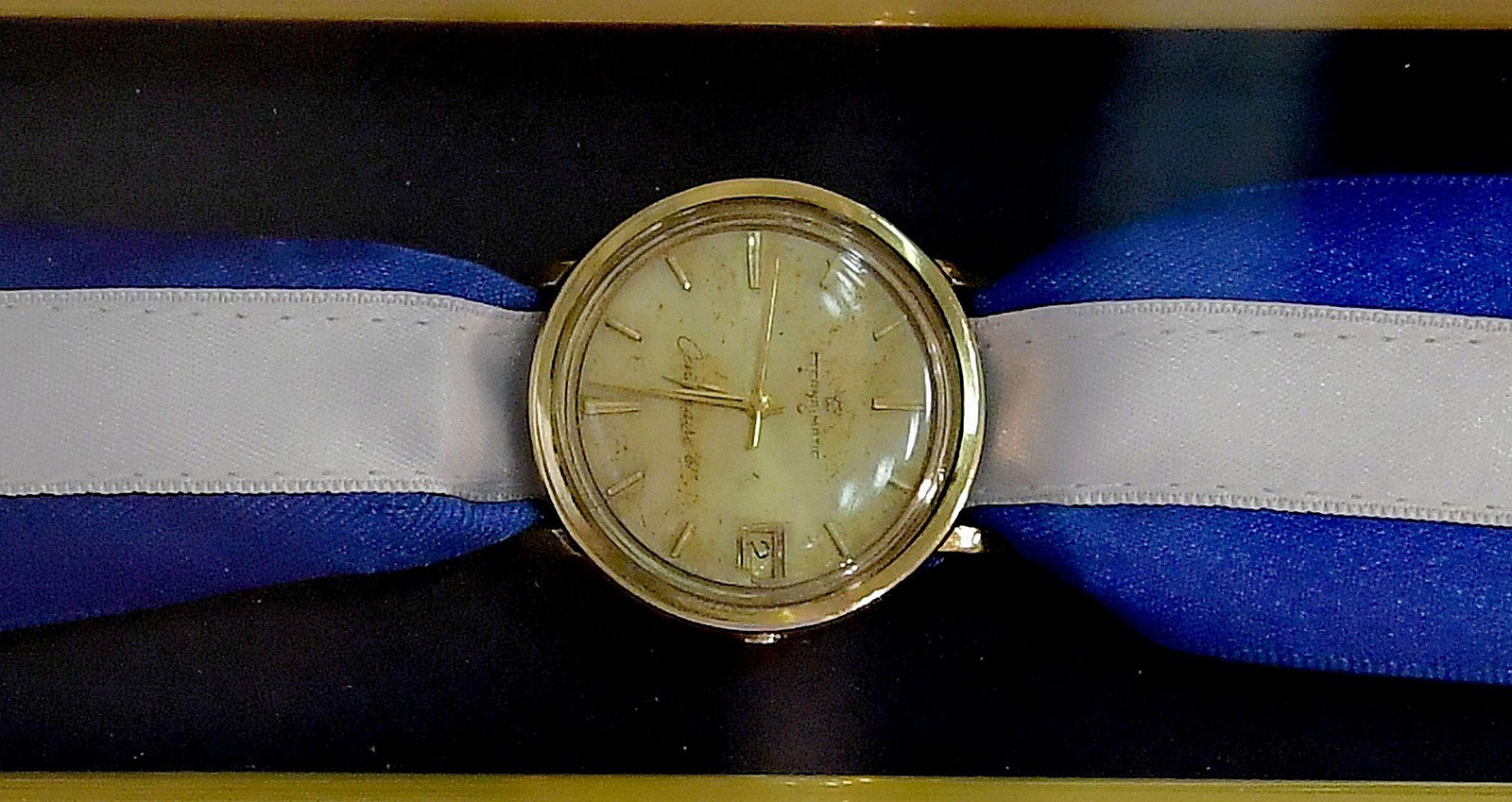 According to the NY Times story, the Israeli authorities verified the watch was indeed Mr Cohen's, relying on old photos as well as archive information from Switzerland. The image of the watch supplied by the Israeli government reveals the watch to be a gold Eterna, specifically an Eternamatic Centenaire, then a top of the line model.
You can read the full story in the NYT.
---
Update July 20, 2018: The NYT article has since been corrected to identify the watch as an Eterna, and not an Omega.
Back to top.
---
You may also enjoy these.