Recommended Reading: John Goldberger on Life, Collecting, and Home
An interesting gentleman speaks.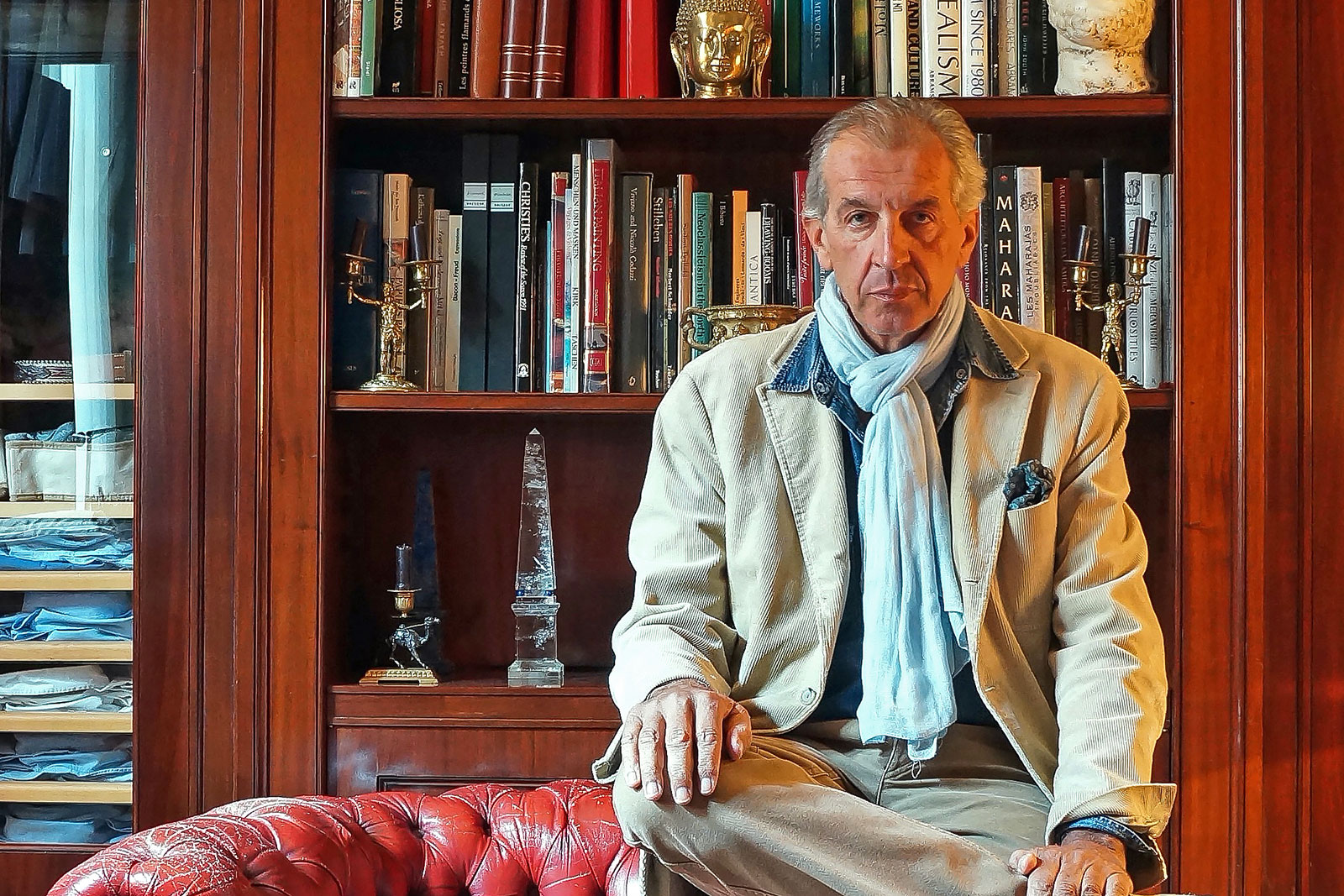 A tall man with a grave face who is always stylishly dressed, Auro Montanari is better known as John Goldberger, the pseudonym under which he has published over a dozen scholarly books dedicated to watches.
Auro is best characterised as someone with diverse and deep interests, making him a truly interesting individual. So speaking with Auro is always a pleasure, which is something Phillips specialist Tiffany To recently managed to do.
Now at home in Bologna, a wealthy industrial hub that's home to Lamborghini, Auro is putting the finishing touches to Time to Race, a near-500 page tome covering the watches worn by auto-racing champions of the mid-20th century, an era when drivers wore watches as a necessity, and not because they were brand ambassadors.
In a three-part interview, Auro discusses the upcoming book – "I love cars, I love watches, and I put them together and blend everything" – as well as his varied life. Though Auro is a industrial-control software entrepreneur by profession, his interests have taken him around the world in a hunt for watches, and he also lived the Californian dream for a spell in the 1980s.
He describes the years spent in Venice Beach, during which he chanced upon a white gold Patek Philippe ref. 3450 perpetual calendar in a Beverly Hills pawnshop. And he recommends places to visit and dine in his hometown, which should surely be a destination once life resumes.
And in third instalment of the interview, Auro discusses how he has spent a lifetime studying watches, along with his love for Cartier timepieces.
The conversation is worth a read, and you can find it right here – A Casa Con: Auro Montanari part one, part two, and part three.
---
Update April 25, 2020: Part three of the interview added.
Back to top.
---
You may also enjoy these.