Recommended Reading: Setting the Royal Clocks in Windsor Castle
A time-sensitive royal duty.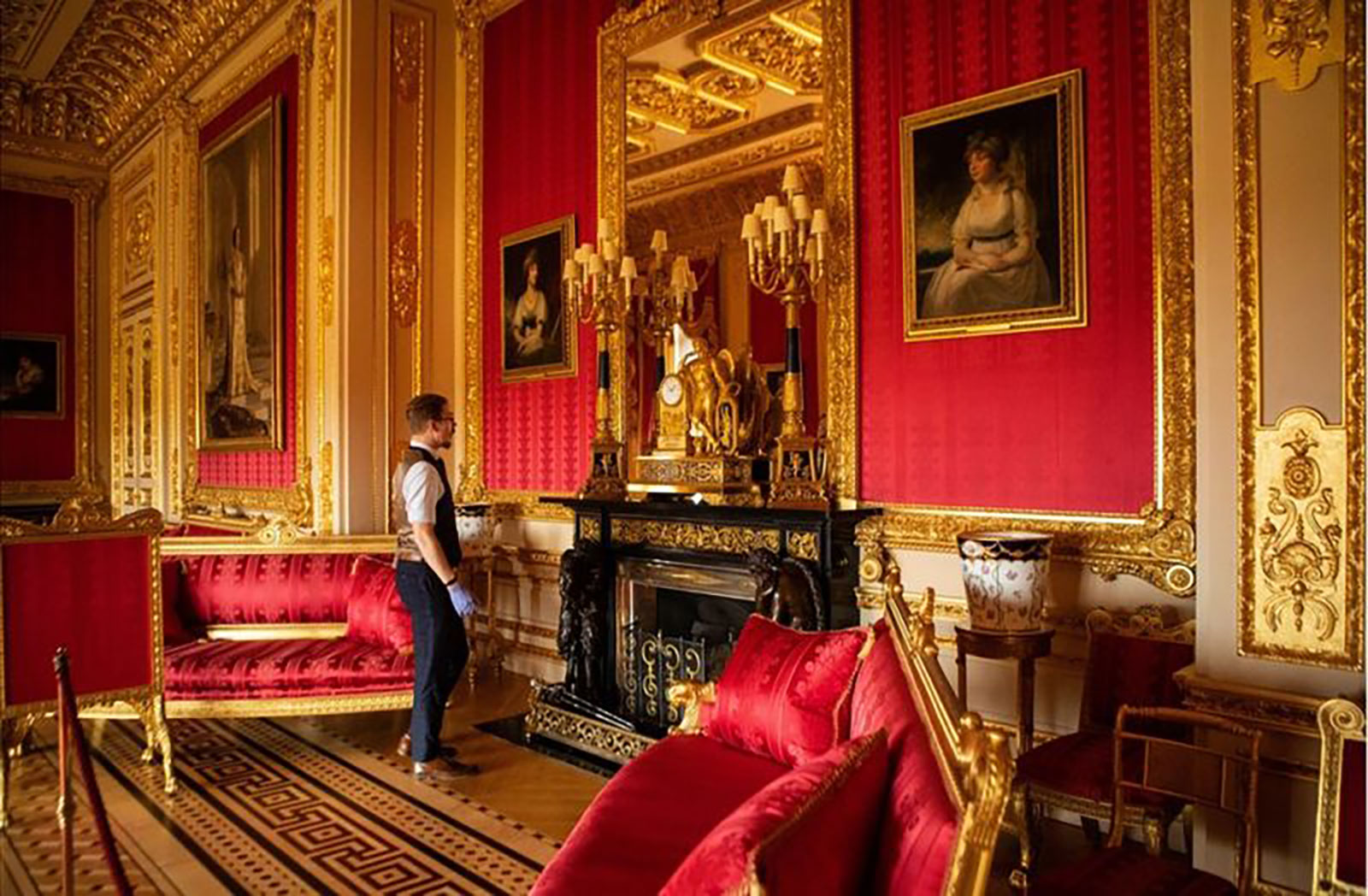 As daylight savings time ended in the United Kingdom, the full-time horological conservator at Windsor Castle was setting some 400 clocks, one at time – a task that takes some 16 hours.
As documented in a recent BBC story, horologist Fjodor van den Broek is responsible for all the clocks at Windsor Castle, while a colleague oversees the timekeepers in Buckingham Palace. Aside from the once-a-year task of setting the clocks for daylight savings time, Mr van den Broek has to wind all of them once a week, which takes an entire day. And he also keeps all of the clocks in running order, performing repairs in his workshop, which is also equipped to fabricate replacement parts for the movements.
The story also covers some of the Mr van den Broek's favourites in the castle, which include a lavish, porcelain-panelled clock gifted to Queen Victoria in 1844 by King Louis-Philippe of France.
Other notable timepieces in the castle – the castle itself is home to about 250 clocks – include a 1740 organ clock that plays music by Handel, and houses a rock crystal casket that contains the bible owned by Gordon of Khartoum.
You'll find the full photo report on the BBC.
---
Back to top.
---
You may also enjoy these.