Introducing the MB&F Balthazar Table Clock, a Giant, Two-Faced Robot
MB&F alleviates the drabness of ordinary timekeepers with Balthazar, an eight kilo robot table clock.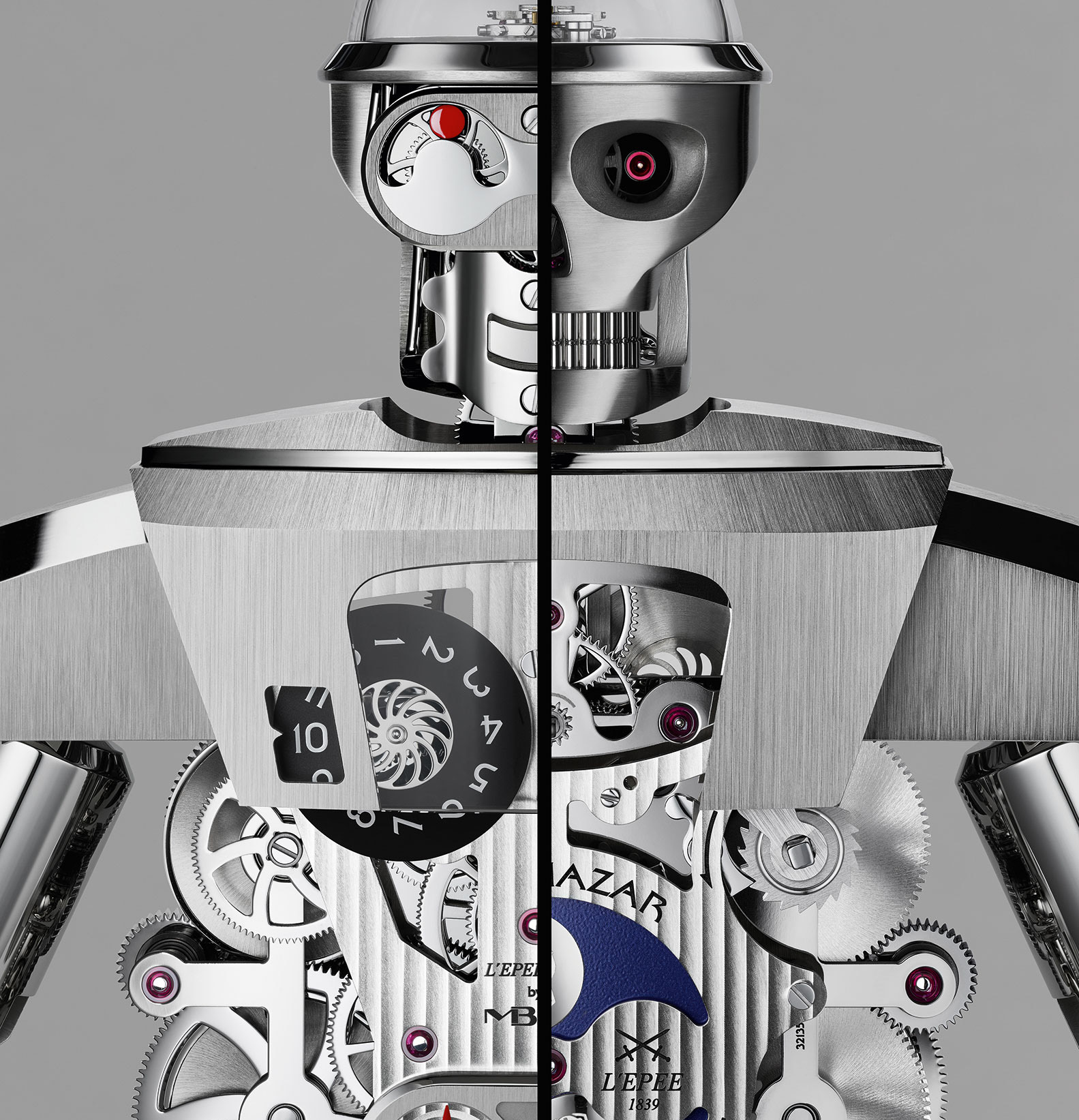 The creativity of MB&F has unleashed clocks shaped like spiders and space stations, and its latest continues on the same vein. It's a boy's toy that doubles up as power dressing for the desk: a table clock in the form of a robot that stands almost 40cm (or 16 inches) tall. A pivot in its torso allows the clock to swivel 180 degrees, turning from a smiley robot face to an expressionless skull.
Named Balthazar by its creator, Swiss horological entrepreneur Maximilian Büsser, the clock is wound and set with a key that's part of the robot's shield. On a full wind it'll run for 35 days, just over a month, telling the time, days of power in store, as well as the moon phase.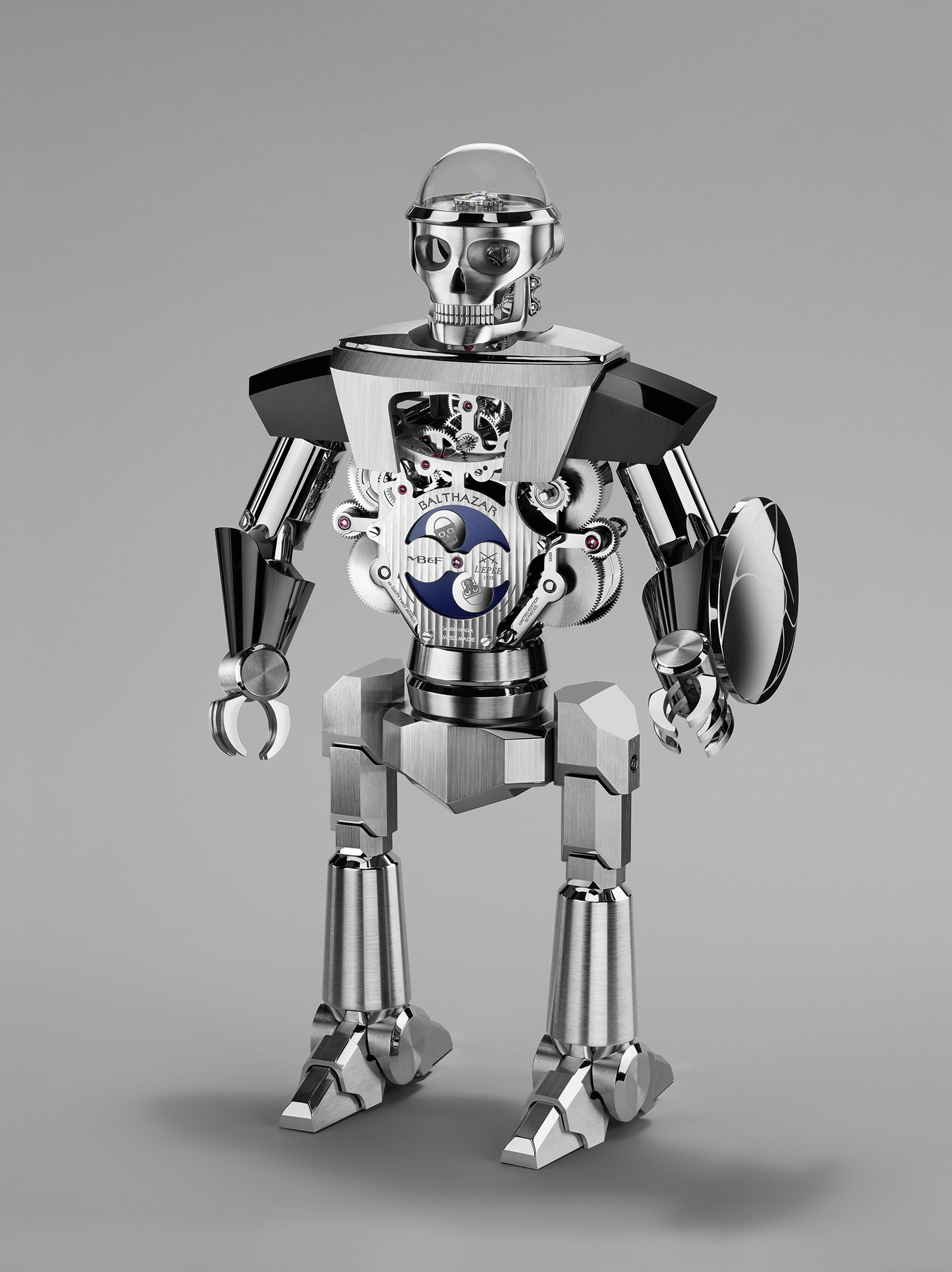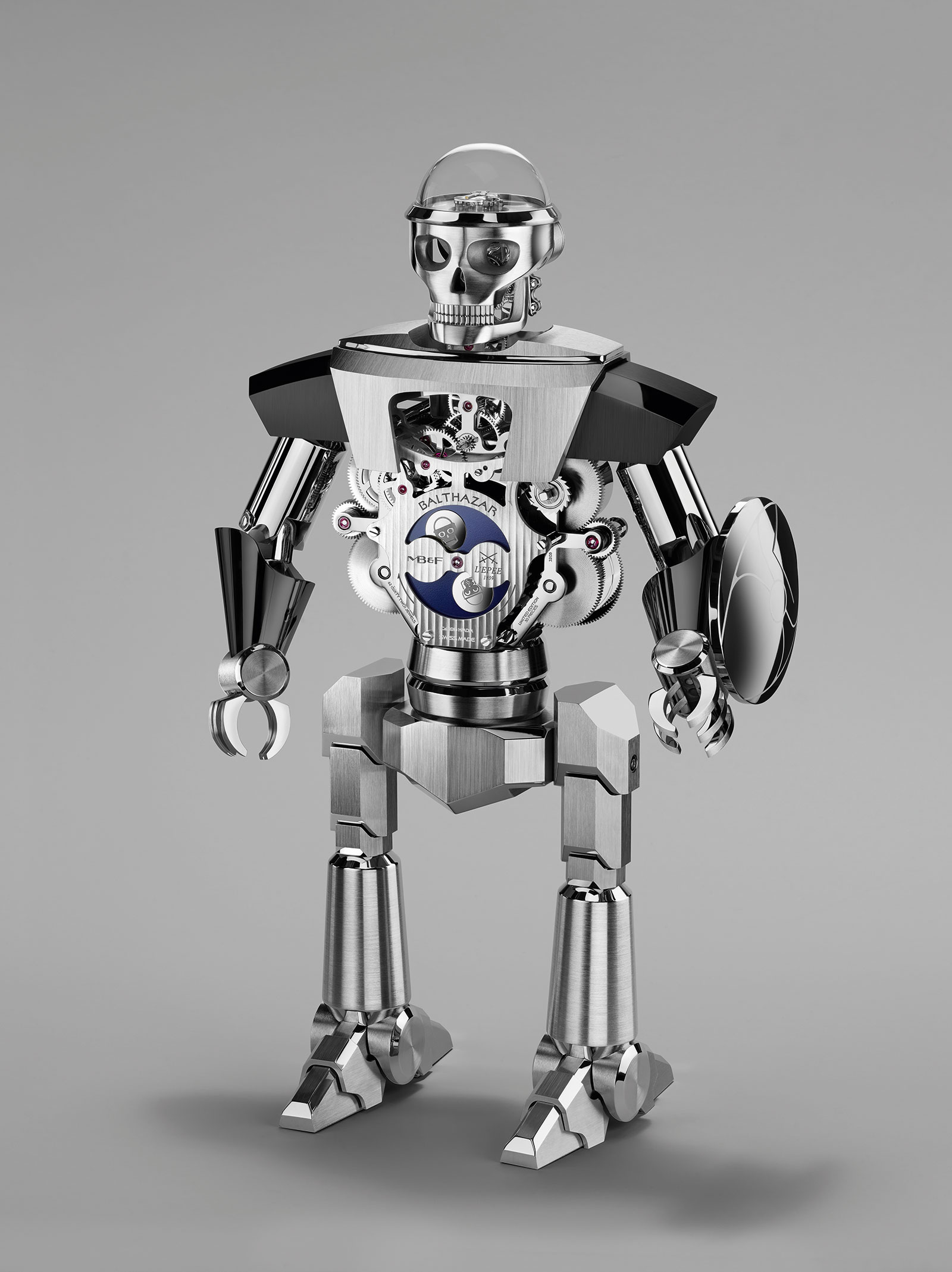 The largest clock MB&F has made to date – it's a third taller than Melchior, the brand's first robot clock – Balthazar is still manufactured by Swiss clockmaker L'Epee 1839, the same specialist that built all of MB&F's other clocks. The friendly robot side indicates the time: jumping hours and sweep minutes via discs on the chest, with two red spheres in the robot's eye functioning as 20-second retrograde indicators. And a smaller dial on the torso indicates the power reserve.
Swivel the robot around and the reverse indicates the moon phase on the torso with a double-hemisphere moon disc.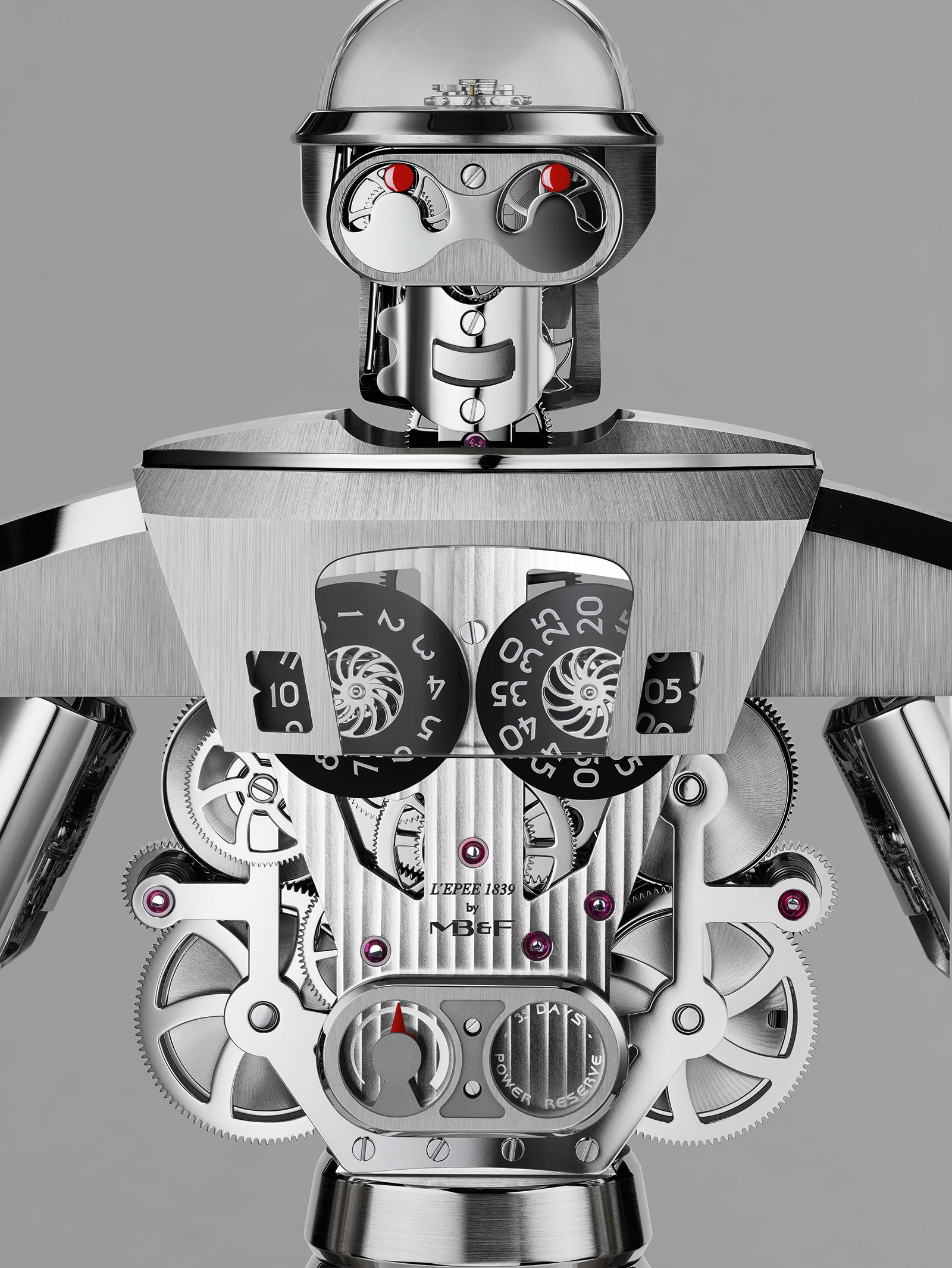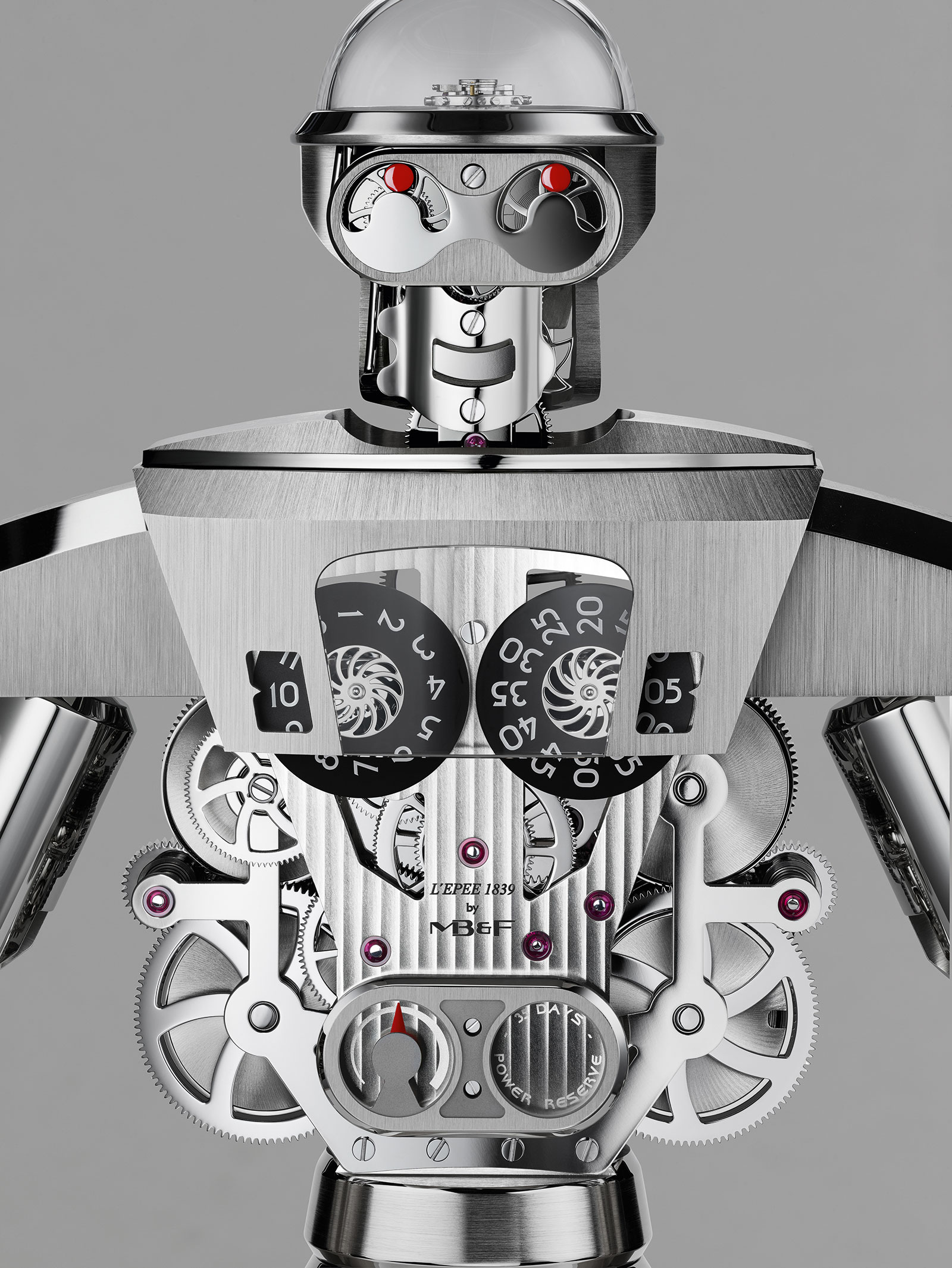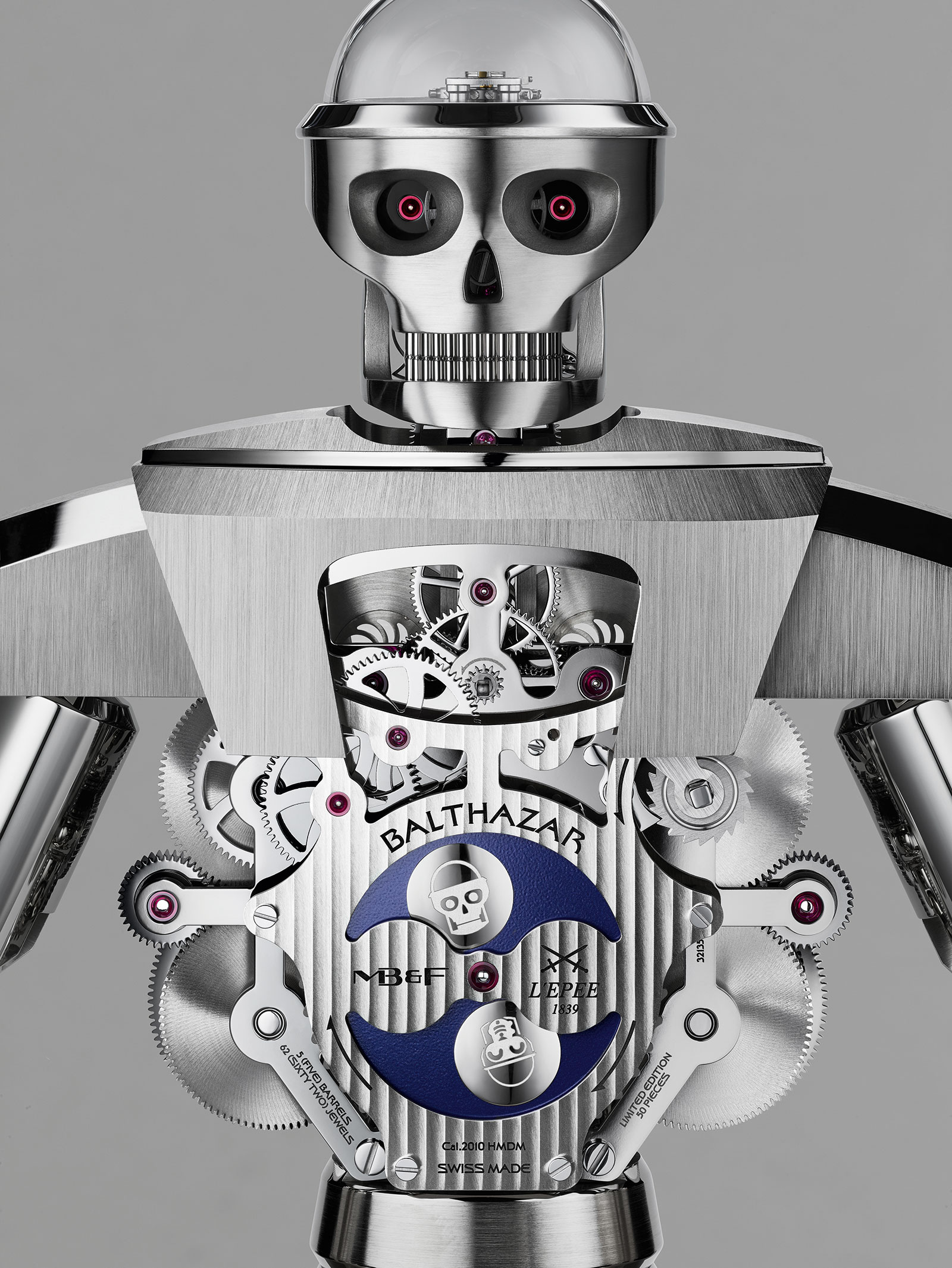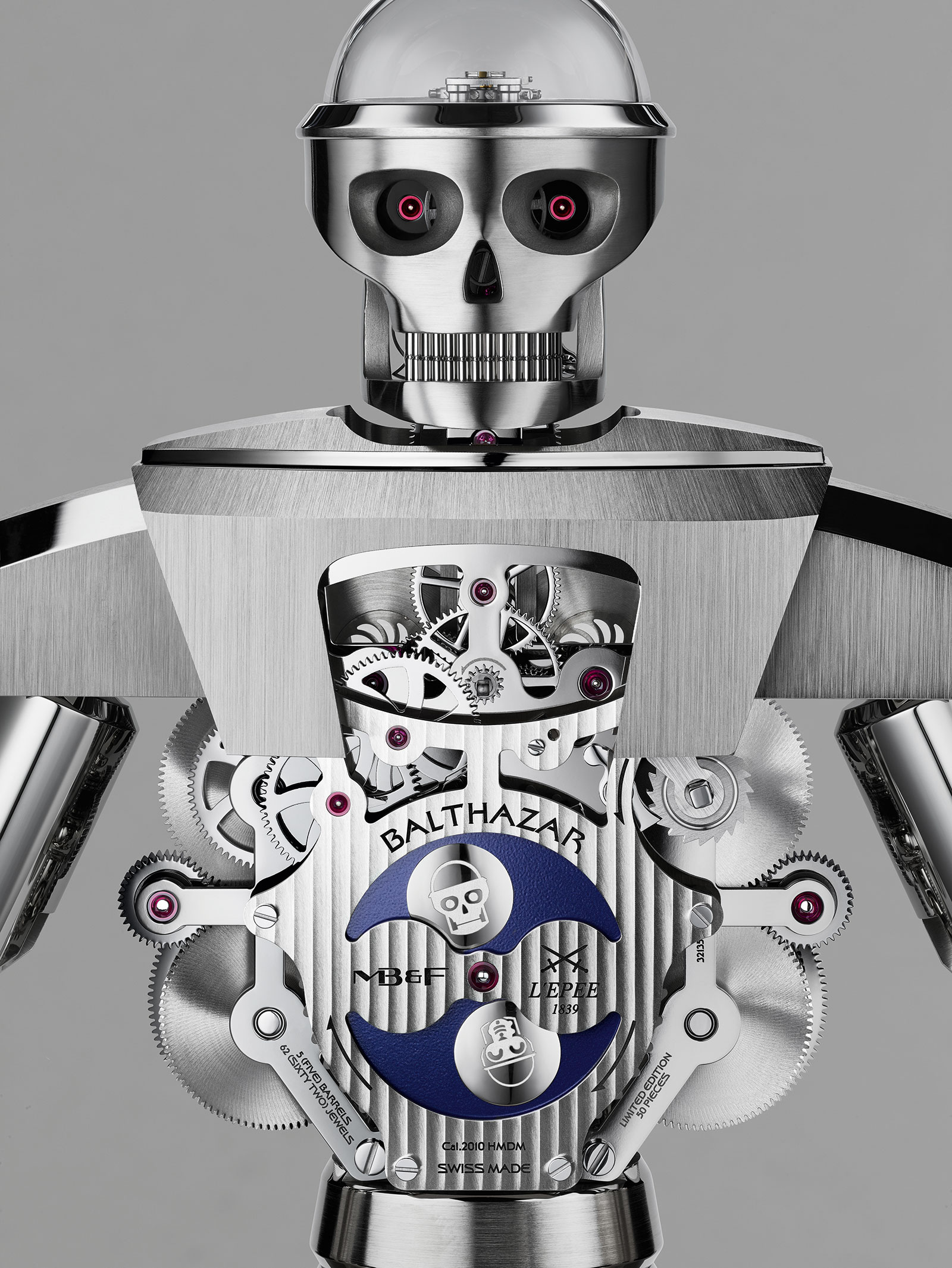 Besides the swivelling torso, the robot's arms are articulated for posing. Made up of 213 components, the robot body is variously nickel- or palladium-plated brass, as well as stainless steel. The movement is 405 components, mostly contained in the torso, though the beating heart of the mechanism is in the head, with the balance wheel visible under a polished glass dome. And just like on a fine watch, the parts of the clock are finished by hand, with polished or grained surfaces, as well as bevelled edges.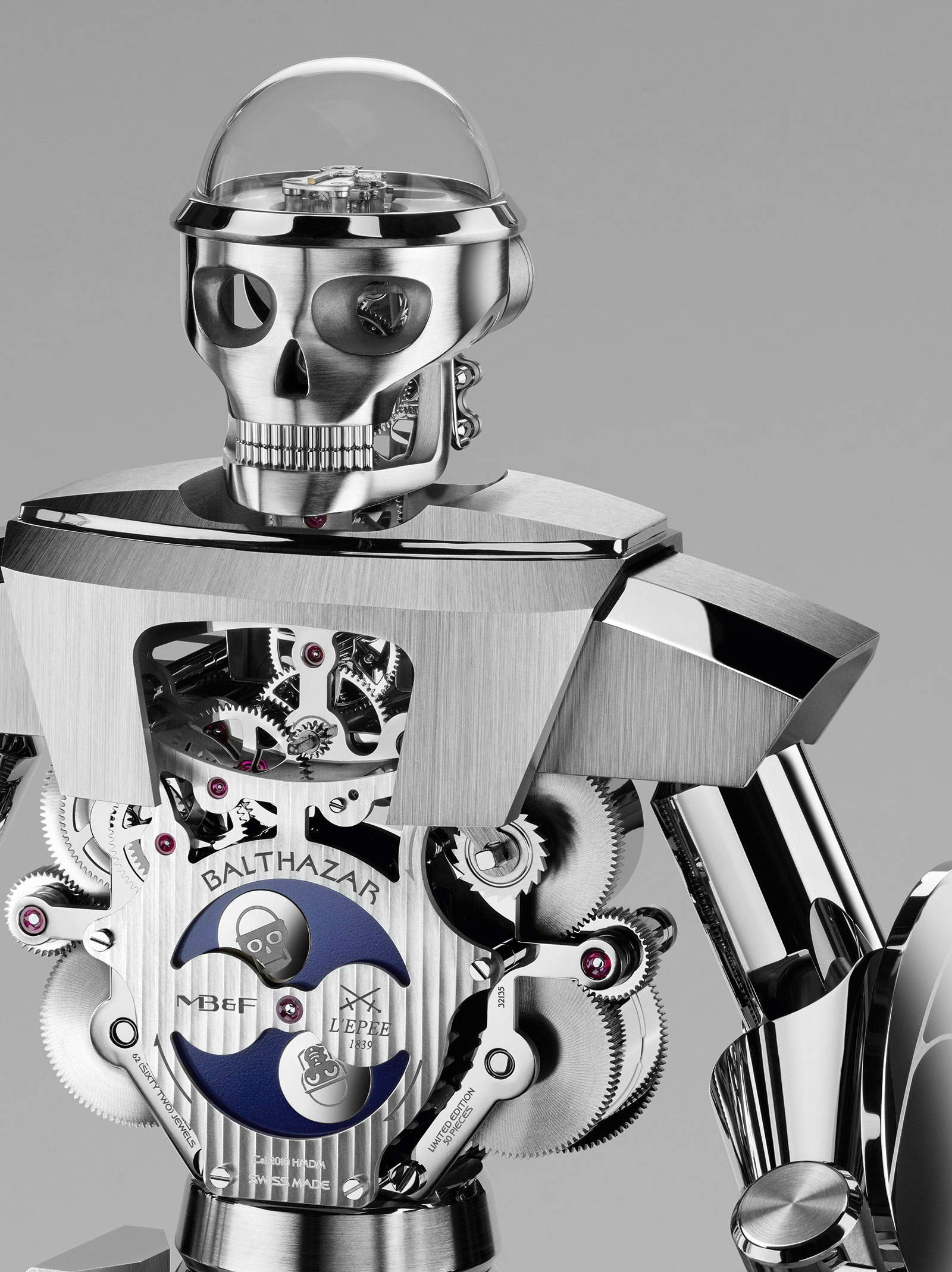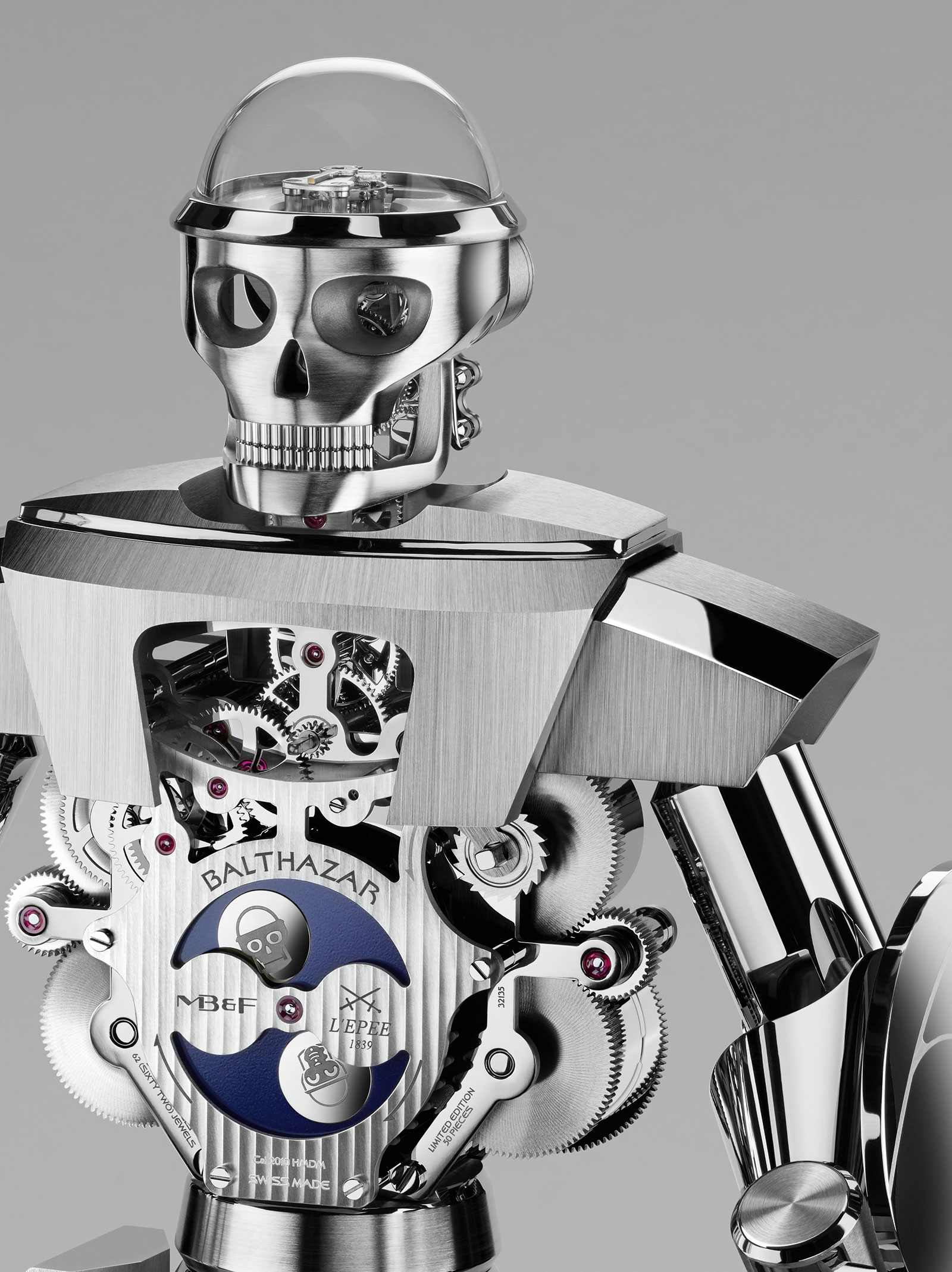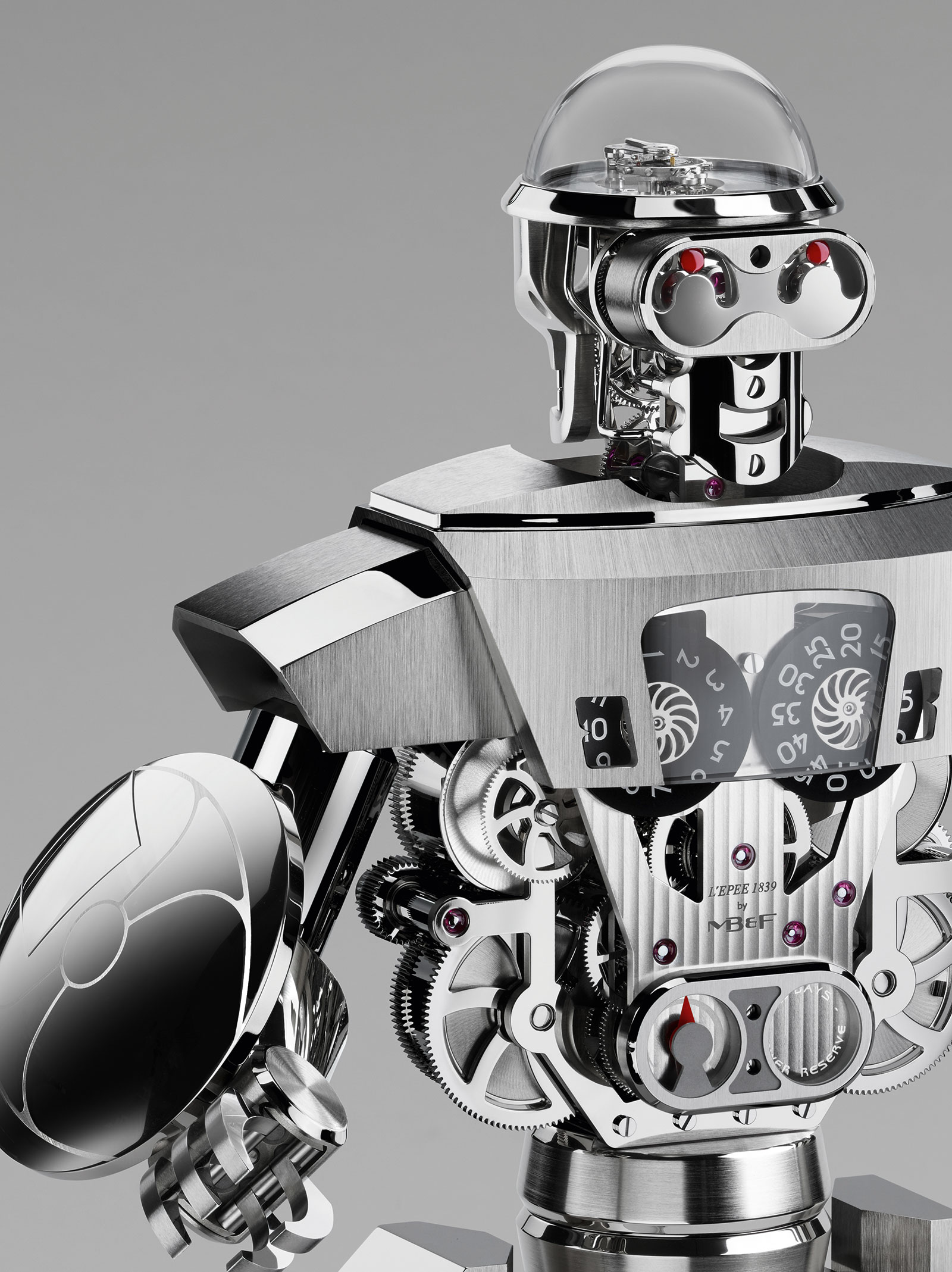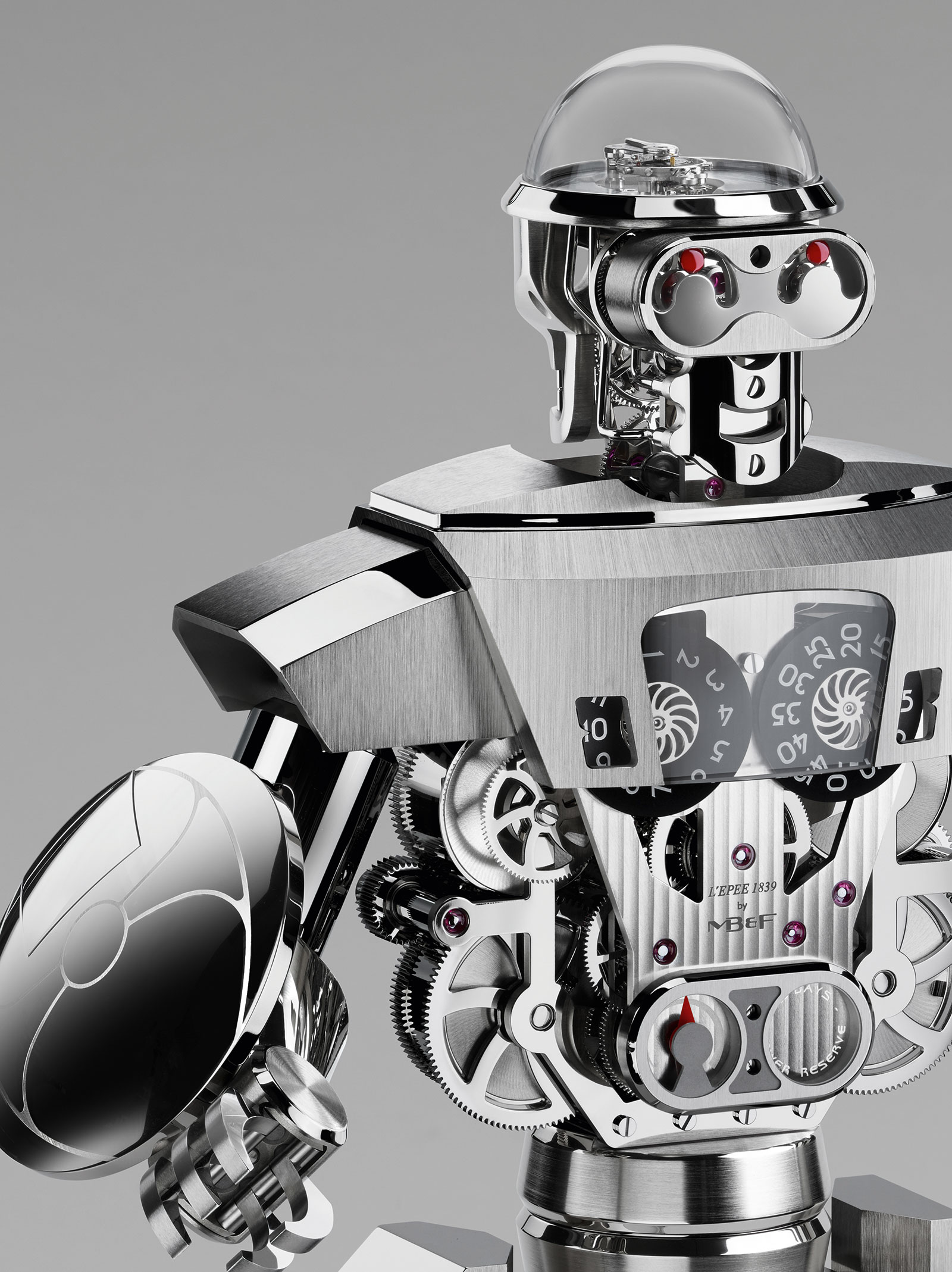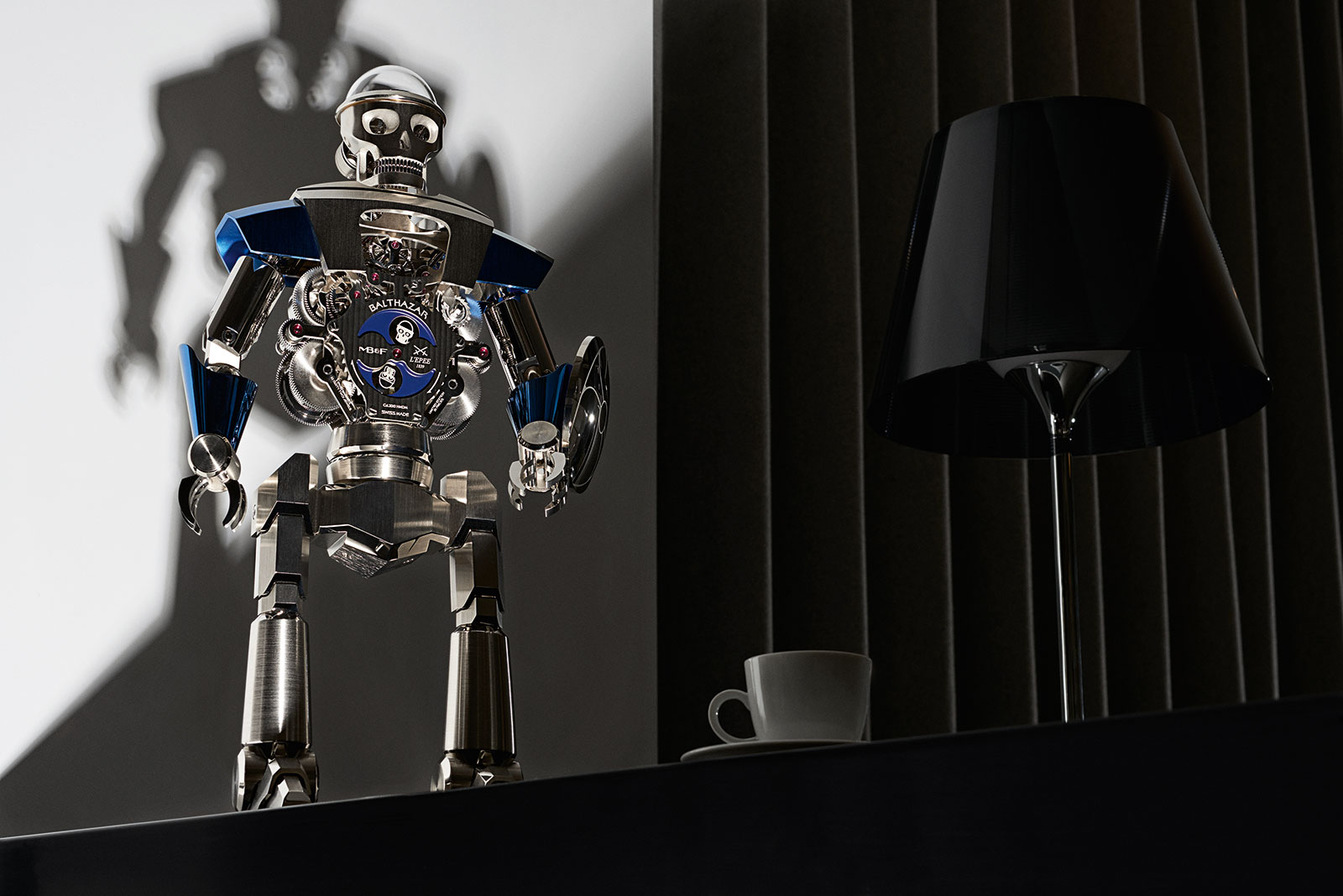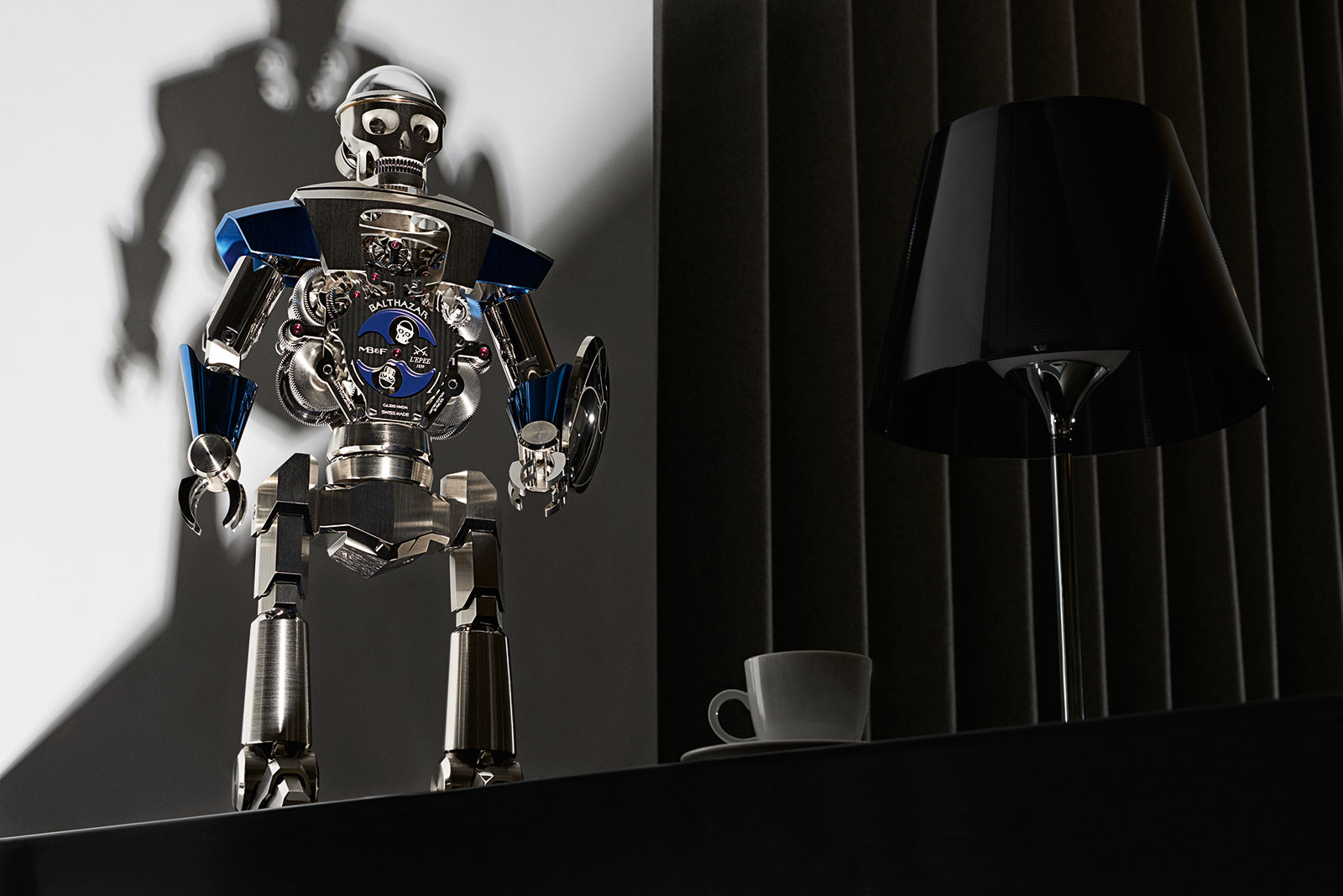 Pricing and availability 
The Balthazar is a limited edition of 200 pieces, with 50 each in black, silver, green or blue armour. It's priced at SFr52,000 before taxes, equivalent to US$53,100.
Back to top.
---
You may also enjoy these.