VIDEO: HYT's hydro-mechanical technology explained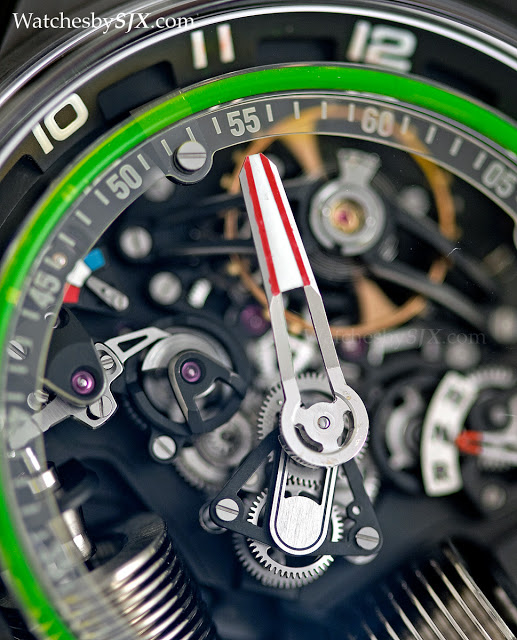 HYT created the first hydro-mechanical time display, displaying the time with fluids inside a glass tube, powered by an entirely mechanical movement.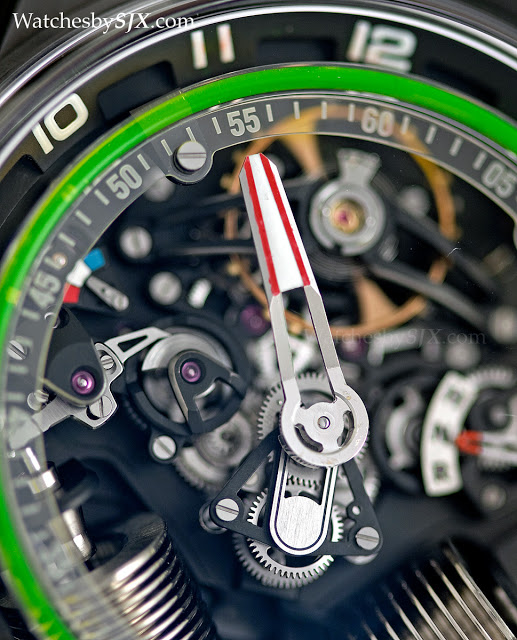 Close-up of the HYT H2
HYT made its debut with the H1 last year, becoming the first watchmaker to indicate the time with a liquid, driven by a pair of bellows inside the movement. It then followed up with the much more impressive (and more expensive), H2 at Baselworld this year, which works on the same principle. In this video, the development and technology of the HYT's fluid time display is explained by Lucien Vouillamoz, co-founder of HYT, and Johann Rohner, the R&D and Quality Director of the brand. – SJX
Back to top.
---
You may also enjoy these.