Introducing the clever Qlocktwo Wall Clock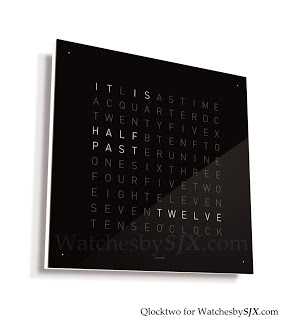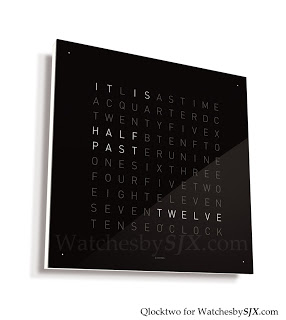 Thanks to my colleague Don Corson, I discovered Qlocktwo. This clever clock is made in Germany by Biegert & Funk. It requires one to read the time – literally.
The time is spelled out by text on the clock that is lit by an LED backlight. The text tells the time to an accuracy of five minutes, and additional minutes after the five minute mark are indicated by dots at the corner of the clock. So for instance the clock pictured at left reads 12:34 – "IT IS HALF PAST TWELVE" plus four dots at each corner. Reading the time takes a bit of thought, no difference from an exotic independent watch actually. Various colours are offered and the clock is available in several, mostly European, languages. English is one of them of course. It costs EUR885 for the plastic versions and EUR1085 for the steel panel version. A small desk alarm Qlocktwo Touch is also available, and as a 99 cent iPhone app. – SJX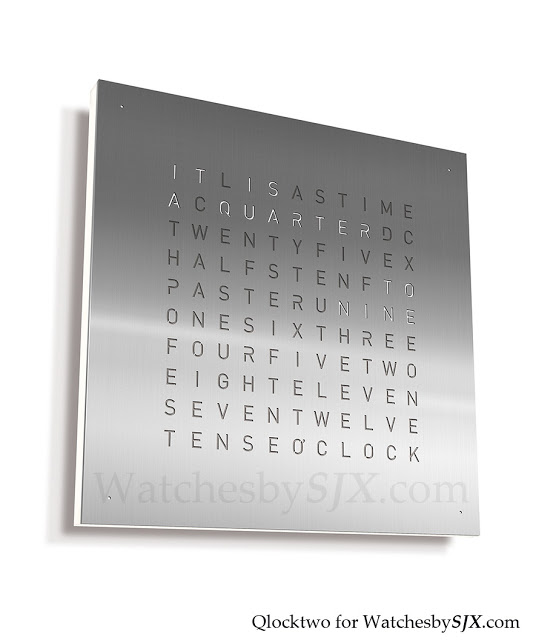 Qlocktwo Stainless Steel Front in English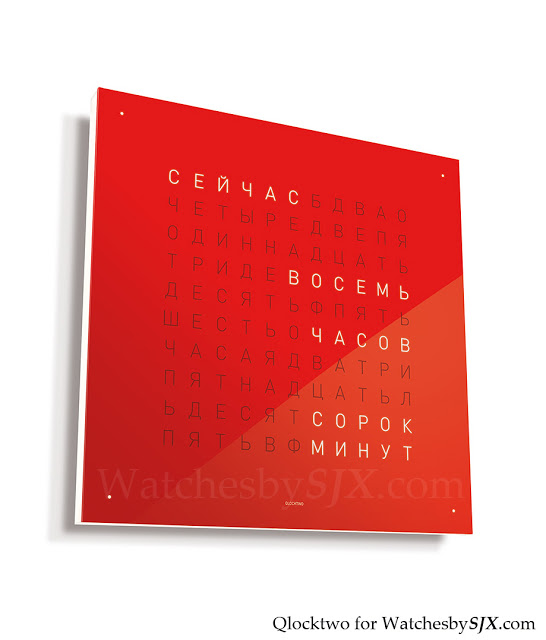 Qlocktwo in Cherry Cake red with Russian text
Back to top.
---
You may also enjoy these.