Obituary: Giovanni Zavota, Vintage Watch Dealer (1952-2022)
An original character and pioneering tastemaker.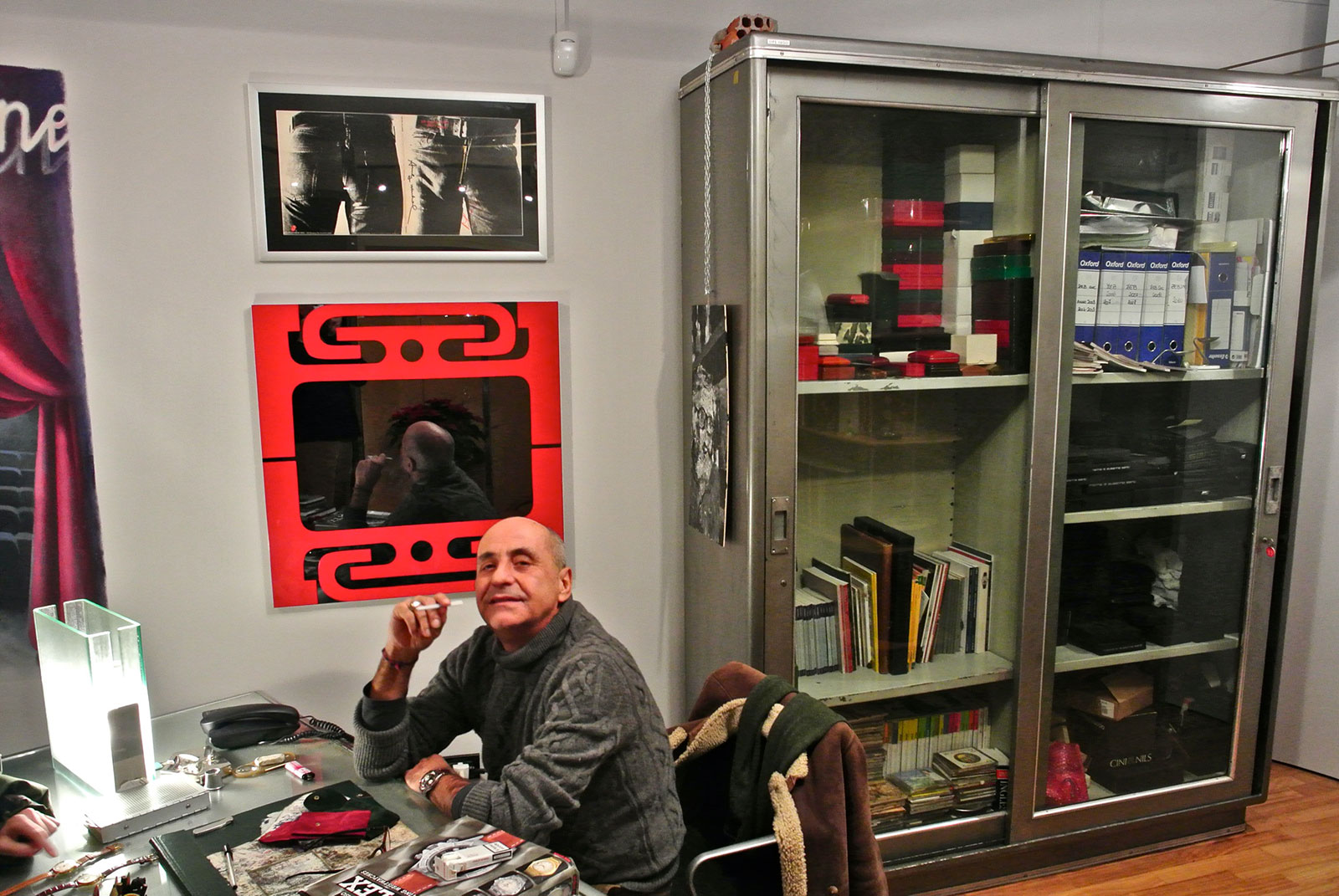 A distinctive gentleman whose trademark outfit always called for multiple scarves looped around his neck, Giovanni Zavota was one of the old-school Italian dealers who shaped vintage watch collecting of the late 20th century, having sold some of the most important wristwatches – amongst them a steel ref. 1518 and the platinum ref. 2499. He passed away on 15 January, aged 69.
I would see him each time I went to Geneva for the auctions and he was clearly an original character. He was most comfortable conversing in Italian, which I speak none of, so we only spoke briefly a few times.
But one occasion that stands out in my memory is when I encountered him in Italy and he was wearing a Patek Philippe ref. 2481 with a cloisonné dial – and a matching bracelet – on one wrist, and on the other he had on a crisp and enormous Longines Lindbergh. Two watches of different style and disparate value, yet each interesting and important in its own way – a sure sign the man had good taste and understood historical significance.
A testament to his place in the world of vintage watches – specifically the pre-internet world – was the turnout at his funeral, which took place on January 18 in Collecchio, a small town just south of Parma where he had spent his summers as a boy.
Almost a hundred people turned up, including family and old friends, but also a large contingent that exemplified the Italian-centric, late-20th century world of vintage watches. The attendees included mega-collector Sandro Fratini, author and scholar Auro Montanari, founder of the eponymous auction house Dr Helmut Crott, as well as Aurel Bacs and Livia Russo of Phillips.
His life's calling
Like many other watch dealers of his generation, Zavota entered the business via other collectibles but spent his life in watches. His father was an infantry general in the Italian army who upon retirement opened an antique shop in Parma. Zavota began his career working in his father's store before starting his own business in 1982.
He named his store ZeB, short for Zavota e Battistini – Battistini referred to Cristina, Zavota's longtime partner. The pair met sometime in 1967 as teenagers – in a bar on the town square of Collecchio – and stayed together for over fifty years.
One of his earliest clients was none other than Mr Montanari, better known as John Goldberger. "Both [Zavota and his business partner, the late Alessandro Fabbiani] were the first persons I met in the watch business", recalls Mr Montanari, "They were very good friends of mine."
"The first watch I bought from him was a white gold Patek Philippe 2526 with a diamond dial, and he later sold me a steel Rolex split-seconds chronograph," continues Mr Montanari, "The last watch I bought from him was a gold ref. 3448 with original certificate and a gilt dial confirmed by Patek."
Original taste
Exceedingly rare in themselves – grail would certainly be an apt label – the watches Mr Montanari mentions were just a few of the important timepieces Zavota sold over the years.
"In the first half of his career, in the 1980s and 1990s, and up to the early 2000s in fact, Giovanni was instrumental in bringing some of the world's most important watches to the market," says Aurel Bacs.
Amongst the important watches Mr Montanari recalls Zavota selling: "A steel ref. 1518, a white gold ref. 3450, a steel mono-pusher chronograph ref. 130, a platinum ref. 2499, and [several] Clapton watches.
Mr Bacs remembers the same Patek Philippe ref. 1518 in steel – but further recalls that Zavota sold that ref. 1518 twice – along with many Patek Philippe world times, including several with cloisonné dials, and 2499s.
Watches like these made Zavota "a pillar of the [vintage] watch market in Italy since its very beginnings," says Marcello de Marco, a watch specialist at Phillips whose family is prominent in watch collecting.
But as with many of the most successful watch dealers, Zavota was a keen collector himself – longtime friend Dr Crott describes him as a "charismatic watch collector and dealer, aesthete and a bon vivant".
Part of Zavota's collection was documented in a book published four years ago by Mr Montanari, who recalls, "I created for him a limited-edition, black-and-white book Professione Bianco that was all about his collection of white gold, platinum, and steel watches."
The book reveals Zavota's passion was for watches of the mid 20th century – and the stories they could tell.
"Giovanni almost never paid attention to contemporary watches and would categorically be not interested in a double-sealed limited edition," says Mr Bacs, "He never got the modern trend of watches being over 40 mm, though he knew oversized vintage watches like Panerai or [the Longines] Lindbergh had their raison d'etre [as instrument watches]."
Those sentiments are echoed by Mr de Marco, who notes, "Giovanni would not be moved in the least by the current fashion – his distaste for 'hot' modern references was well known – but rather he possessed a close-to-preternatural ability of identifying the true beauty of pieces at a glance."
"He was a man from a different era, who cared for the true substance of things without regards for appearances or carefully constructed opinions," continues Mr de Marco.
It was well known that Zavota's taste in watches was driven by aesthetics and instinct, rather than scholarship and science.
"Giovanni had an eye for good aesthetics, but the underline, dot-over-ninety, Mark I language was not his thing," continues Mr Bacs, "He was more fascinated with a single-owner, patinated rectangular, Art Deco wristwatch."
He adds, "Sometimes when Giovanni picked up a watch, it seemed like he wasn't just checking it for condition or correctness, but for good or bad vibes – and whether the watch sang to him."
And an original character
Anyone who has attended a Geneva watch auction, especially the Phillips sale at La Reserve, would have seen Zavota bidding in his quirky manner with disjointed increments and often hilarious banter with the auctioneer.
"He never wanted to be mainstream," recounts Mr Bacs, "He was very comfortable to be less formal than everyone else at a dinner, while being equally comfortable overdressed at the beach – I remember once he came to the beach in swimming trunks with a blazer and two shawls."
"And he always had a big keyring hooked on his trousers with up to 30 keys hanging from it – Giovanni told me a man with keys is someone who opens doors – which he would also wear on the beach."
Zavota's inimitable character meant he is fondly remembered as more than a purveyor of watches. "For more than 30 years he was a reference for exceptional watches, vintage wristwatches in particular," says Dr Crott, "But friendship was more important to him than business."
"He did business in a very personal way," says Mr Bacs, "And I don't even think he shipped a watch – ever."
"He wasn't a collector and dealer of the new generation, one who discusses what the font of '2' should be or schedules a post on Instagram every night," continues Mr Bacs, "He didn't save mobile numbers on his phone but on his little notebook, and some say he never owned a credit card."
Mr Bacs likens Zavota to "dealers in Old Masters, Renaissance furniture, and pre-war motorcars – once he and his generation disappear, they will not return."
But above all, Zavota loved watches – and nothing could get in the way of that.
"During my birthday party in Geneva last November," recalls Dr Crott, "Giovanni was sitting with one of my guests whom he did not know, and he enthusiastically explained the beauty, function, rarity, and history of the ref. 1415 Patek Philippe Cottier world time he had on his wrist."
"After his long speech, the man in question just said to him, 'I am Peter Friess, the curator of the Patek Philippe Museum'."
---
Back to top.
---
You may also enjoy these.