LESSON: Hand-Engraving a Jaeger-LeCoultre Reverso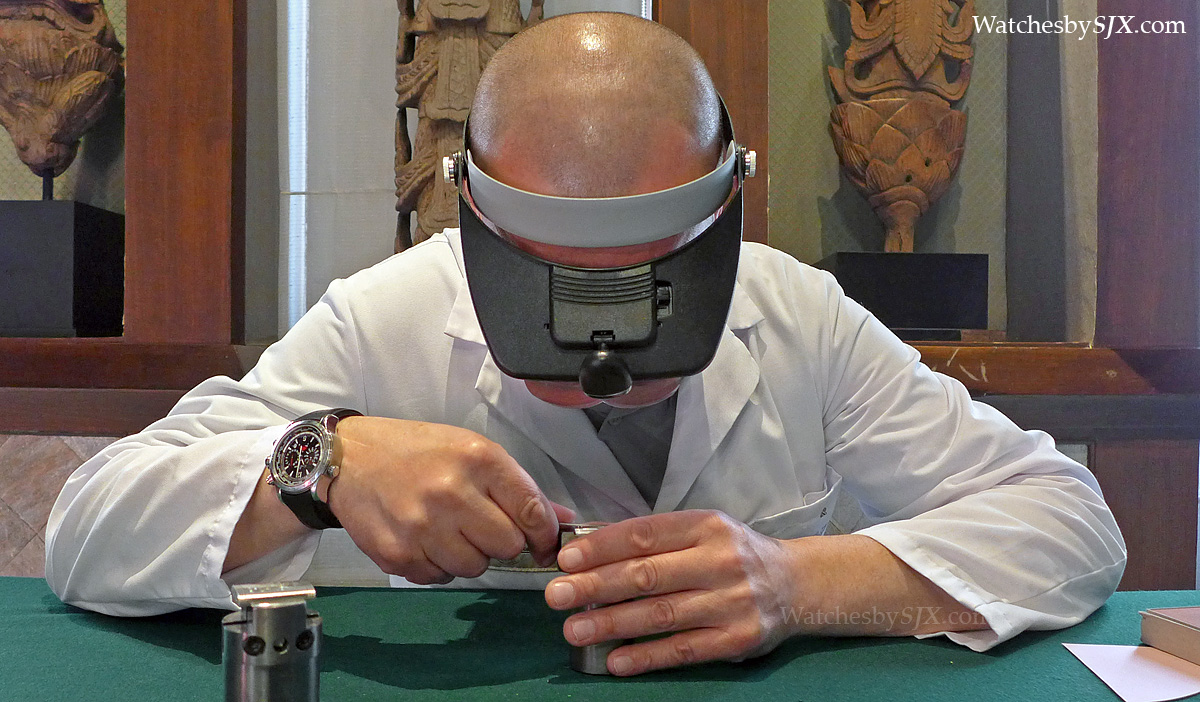 With its swivelling, double sided case, the Jaeger-LeCoultre Reverso offers a perfect canvas for customisation. Hand-engraving is the most frequently applied craft for customisation, with a simplicity of technique that belies the skill required. And despite the deft hand required, engraving is a surprisingly affordable.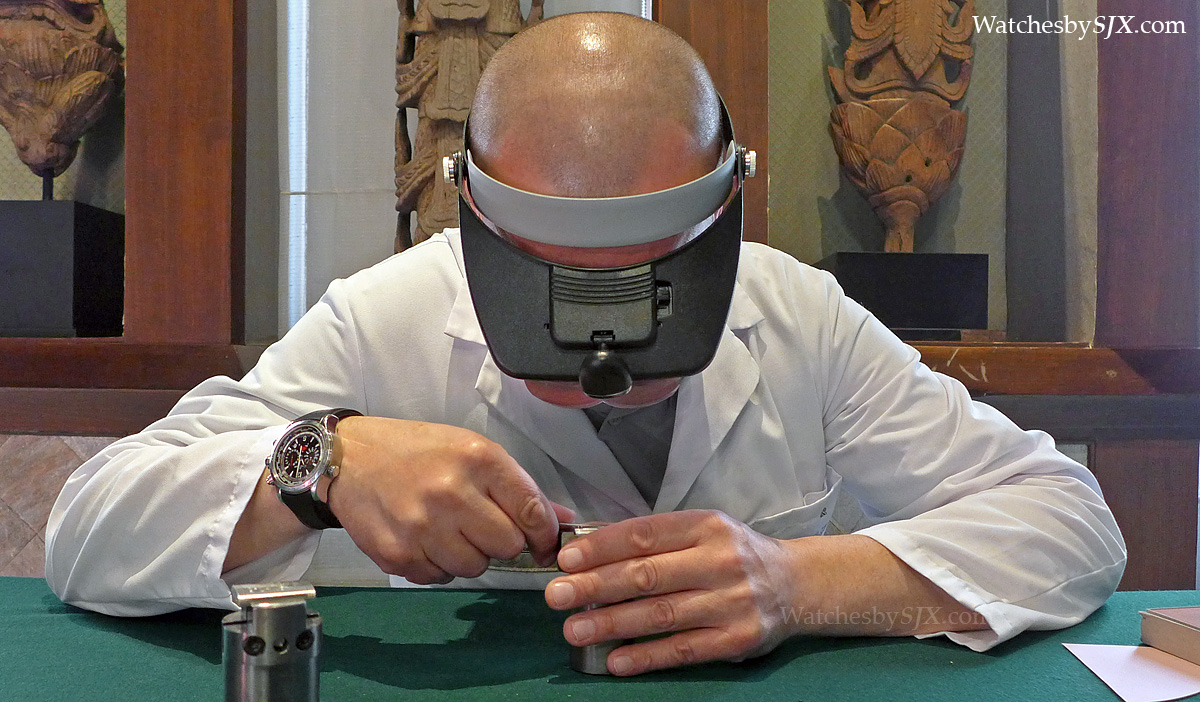 Dominique Vuez, master engraver
Jaeger-LeCoultre recently had your correspondent try his hand at engraving a simple straight line on a piece of stainless steel, under the watchful eye of Dominique Vuez, one of the engravers at the manufacture. Engraving is the process of creating a design on a surface by removing tiny slivers of material, leaving behind grooves. The tools required are simple – a vice to hold the part being engraved, a sharp-tipped burin, and a pair of magnifying visor. These are a condensed version of what the professionals use; instead of a visor they have a microscope, and engravers have a wide variety of burins, or gravers, for different lines.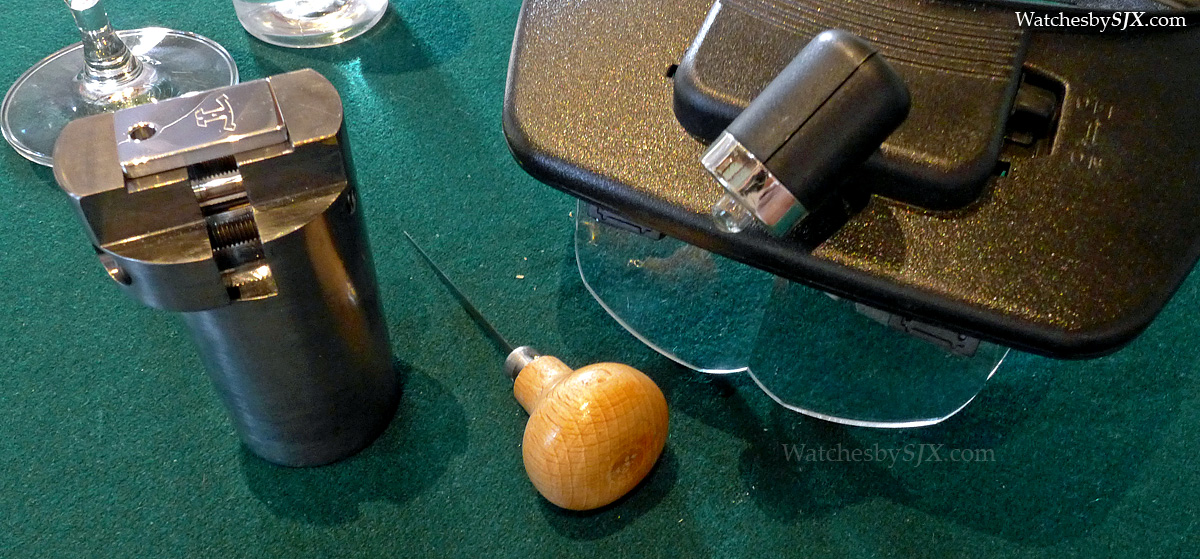 Mr Vuez, who began his career at JLC and has been there nearly 20 years, explained the process. To start with, the burin has to be gripped firmly in the palm, lodged against the ball of the thumb. With the index finger and thumb to control it, the sharp tip of the burin is dug into the metal at just the right angle. Then with the right amount of strenght – a surprising degree of controlled pressure is required – the line is created. Care has to be taken not to skewer the hand gripping the vice. That, at least, is how it works in theory. Your correspondent had the task of finishing the line in between the letters "J" and "L" in the JLC logo.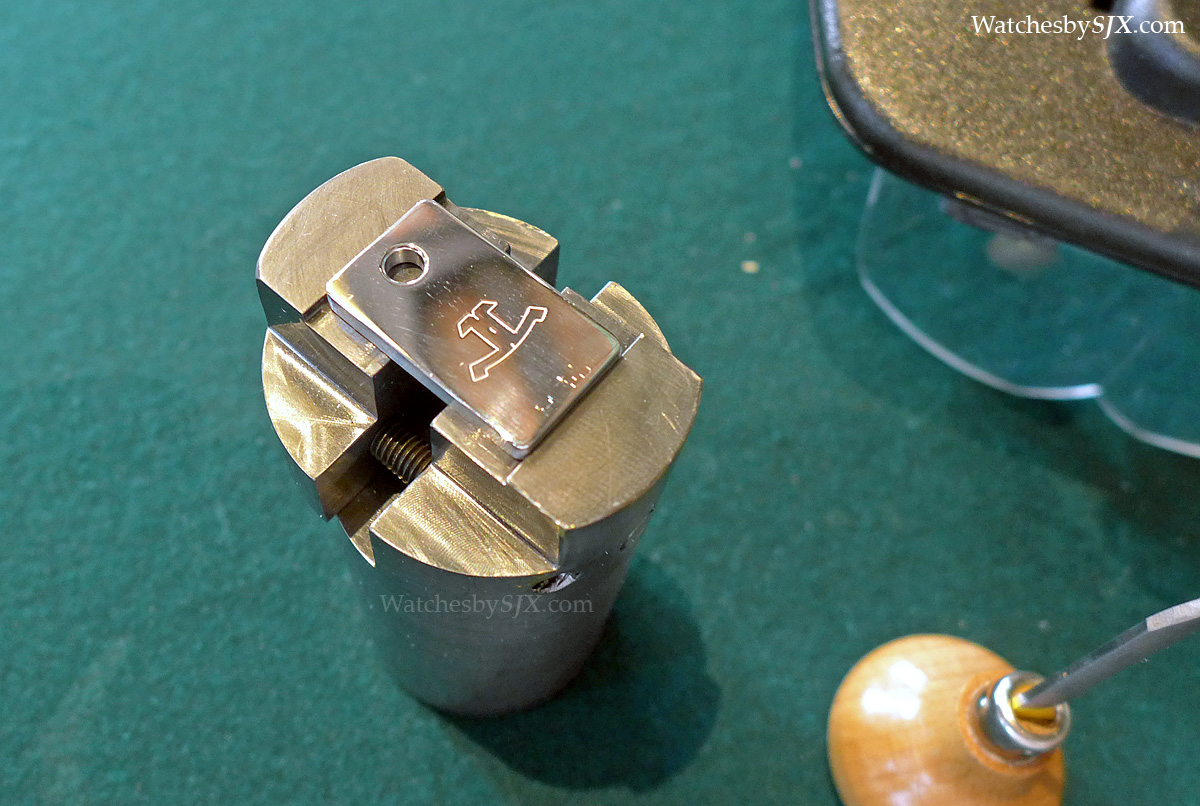 He was unsuccessful.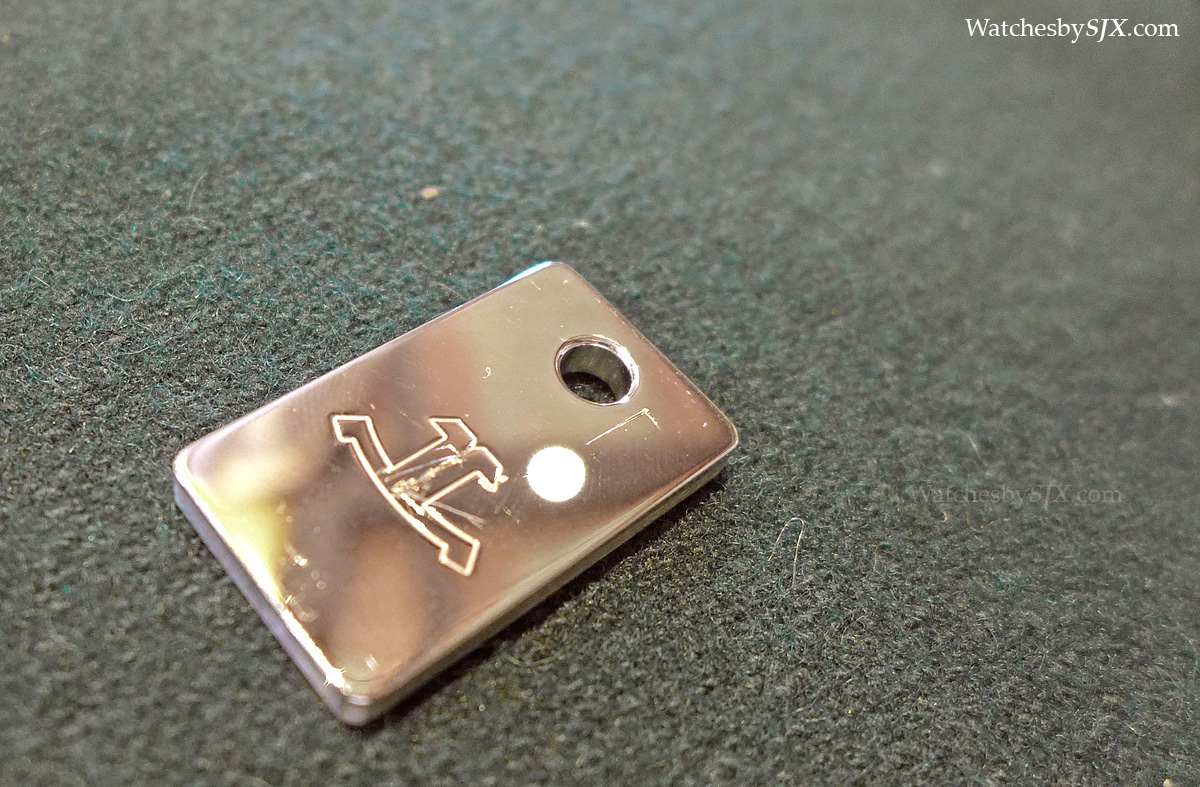 The degree of artful control required to create a perfect line, one almost as perfect as machine engraving, is not easily mastered. Nonetheless, engraving a Reverso is surprisingly affordable, with stock styles for initials starting at about US$200 for a pair of letters in the Anglaise font. More complex fonts, like the Art Deco style which is filled with lacquer, cost about US$300.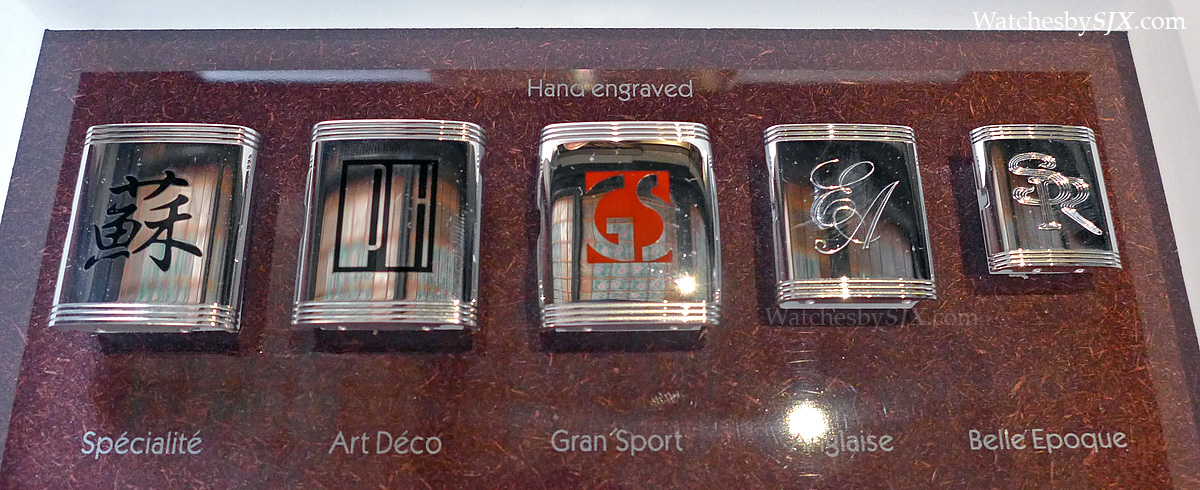 Custom designs are also available, with a possibility of lacquer or enamel decoration, with the cost depending on the motif and technique. Personalising a case back typically takes between three to eight weeks, with the script Anglaise font being the quickest.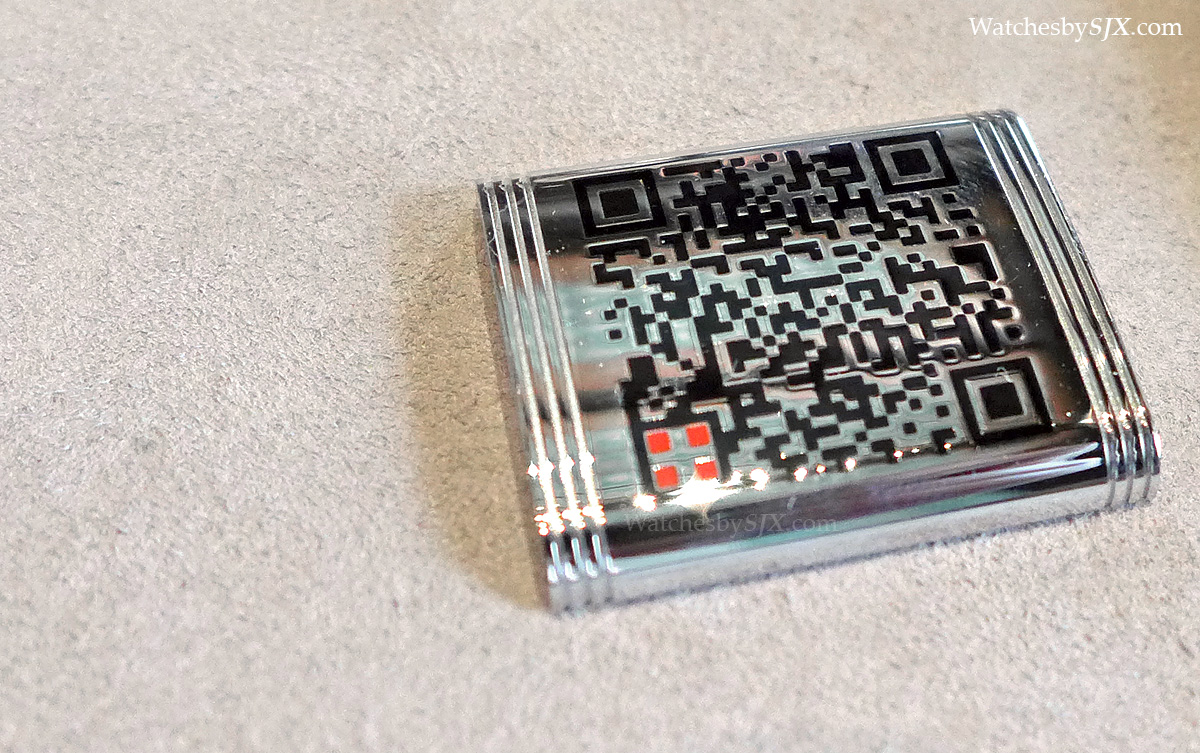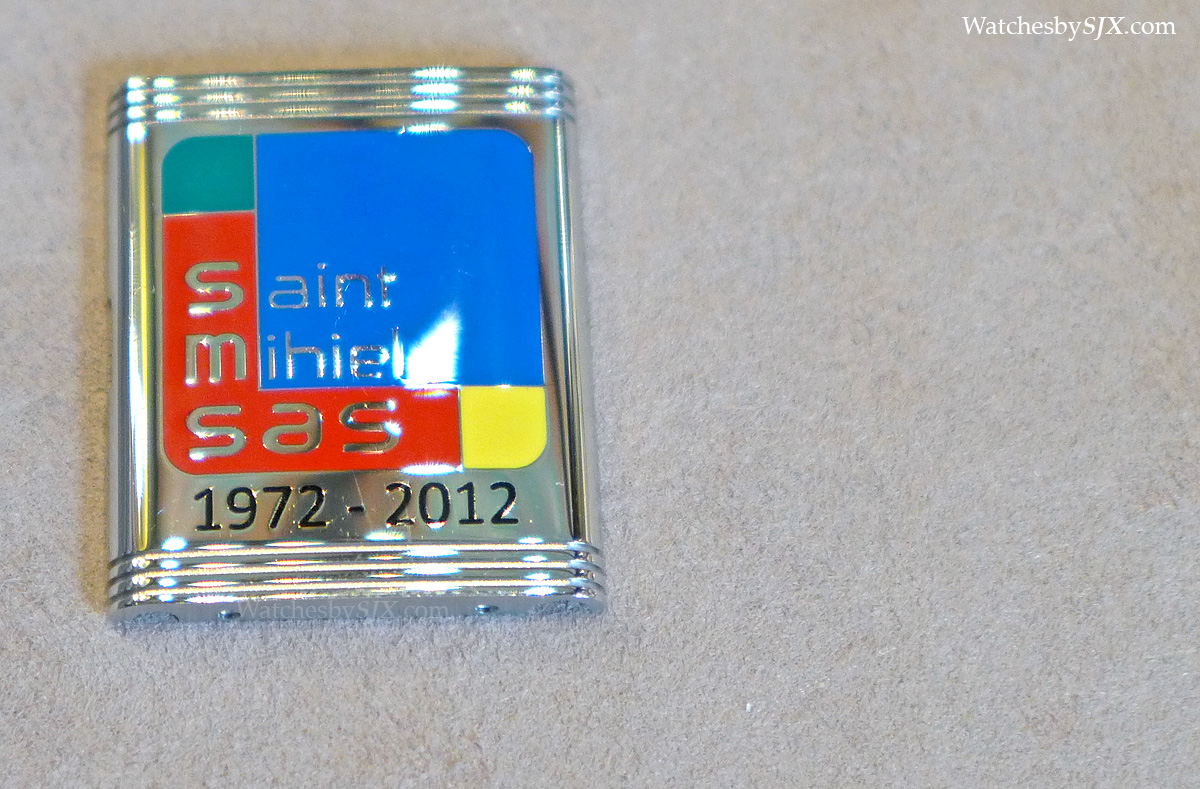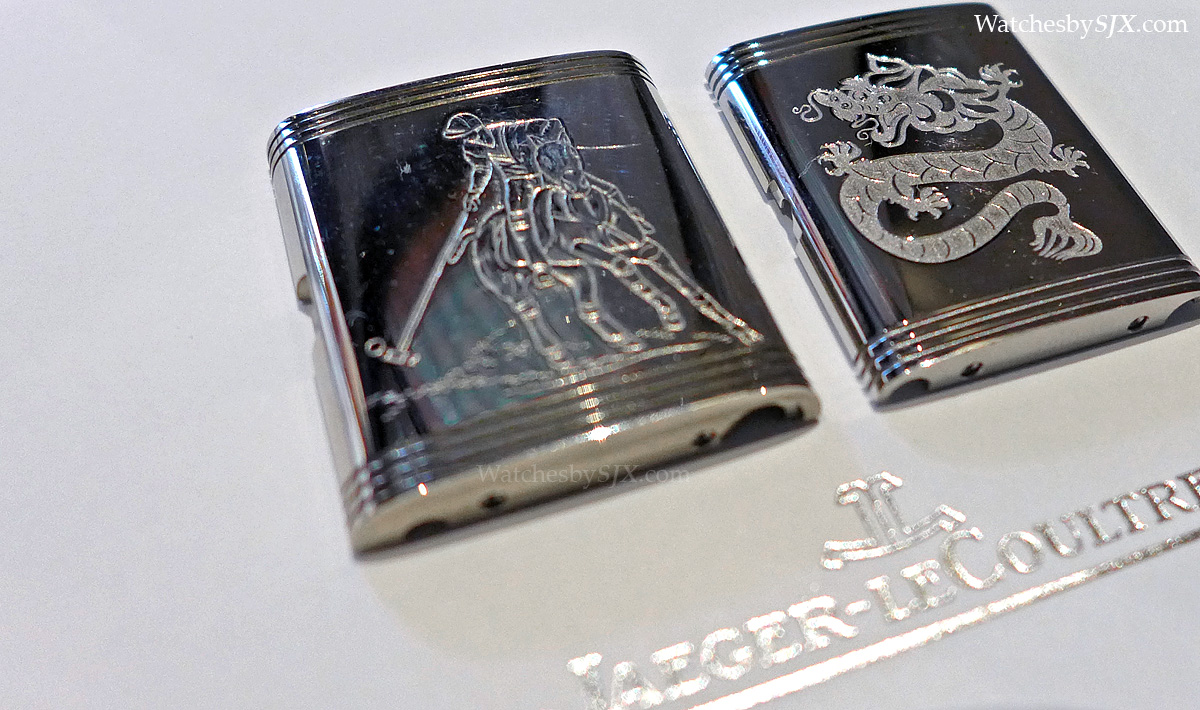 This can be request via any Jaeger-LeCoultre boutique, for both newly purchased and currently owned JLC timepieces. Additionally, JLC offers an on-line personalisation tool for mock-ups and requests for engraved motifs.
Back to top.
---
You may also enjoy these.