Market Watch: Charles Frodsham Double Impulse Chronometer
A rare bird in white gold.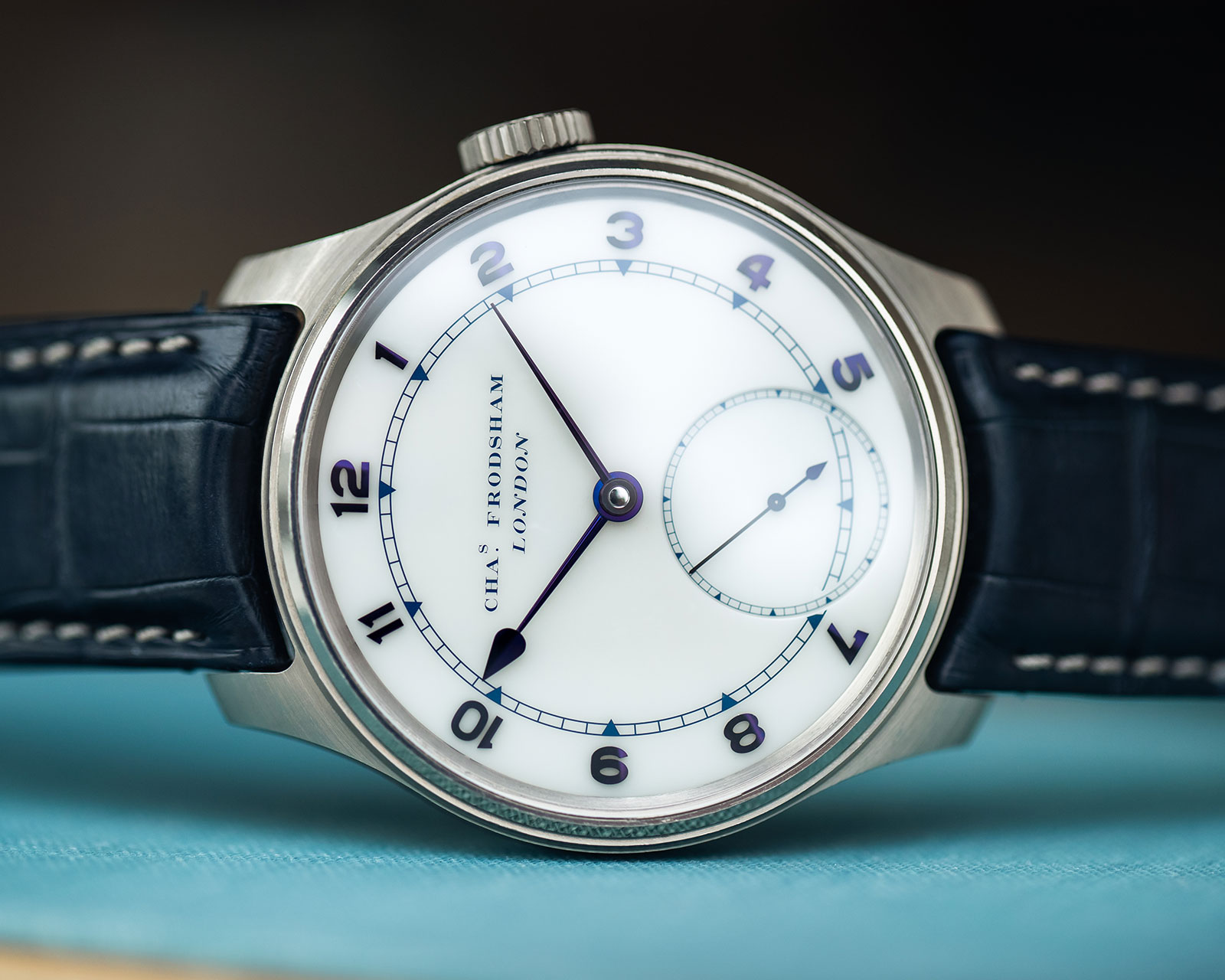 Introduced in 2018 and now endowed with a waitlist several years long, the Charles Frodsham Double Impulse Chronometer is perhaps the most notable English wristwatch of recent times.
Equipped with twin escape wheels, each powered by its own going train, the Frodsham movement was the first to successfully miniaturise the invention of Abraham-Louis Breguet that was then perfected by George Daniels and Derek Pratt, but only in pocket watches.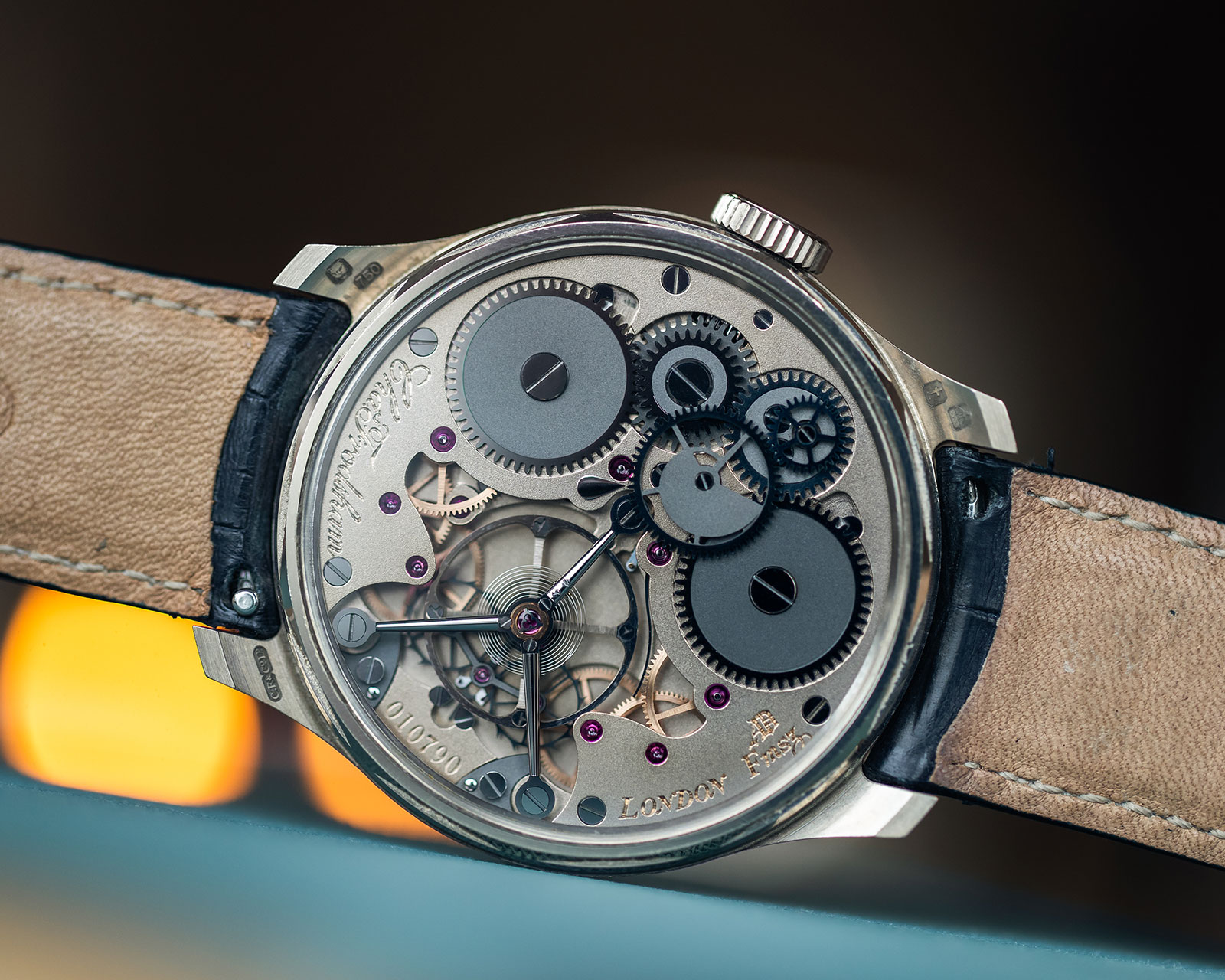 Now the first Double Impulse Chronometer to be offered on the secondary market has emerged at Phillips Perpetual, the auction house's boutique in London (which now sells online, as brick-and-mortar retail is wont to do today).
The example on offer features the trademark white-ceramic dial with Arabic numerals, but matched with an uncommon white-gold case. Most examples of the Double Impulse Chronometer are to be found in steel or yellow gold, with only two white gold specimens having been made so far according to Richard Stenning of Charles Frodsham.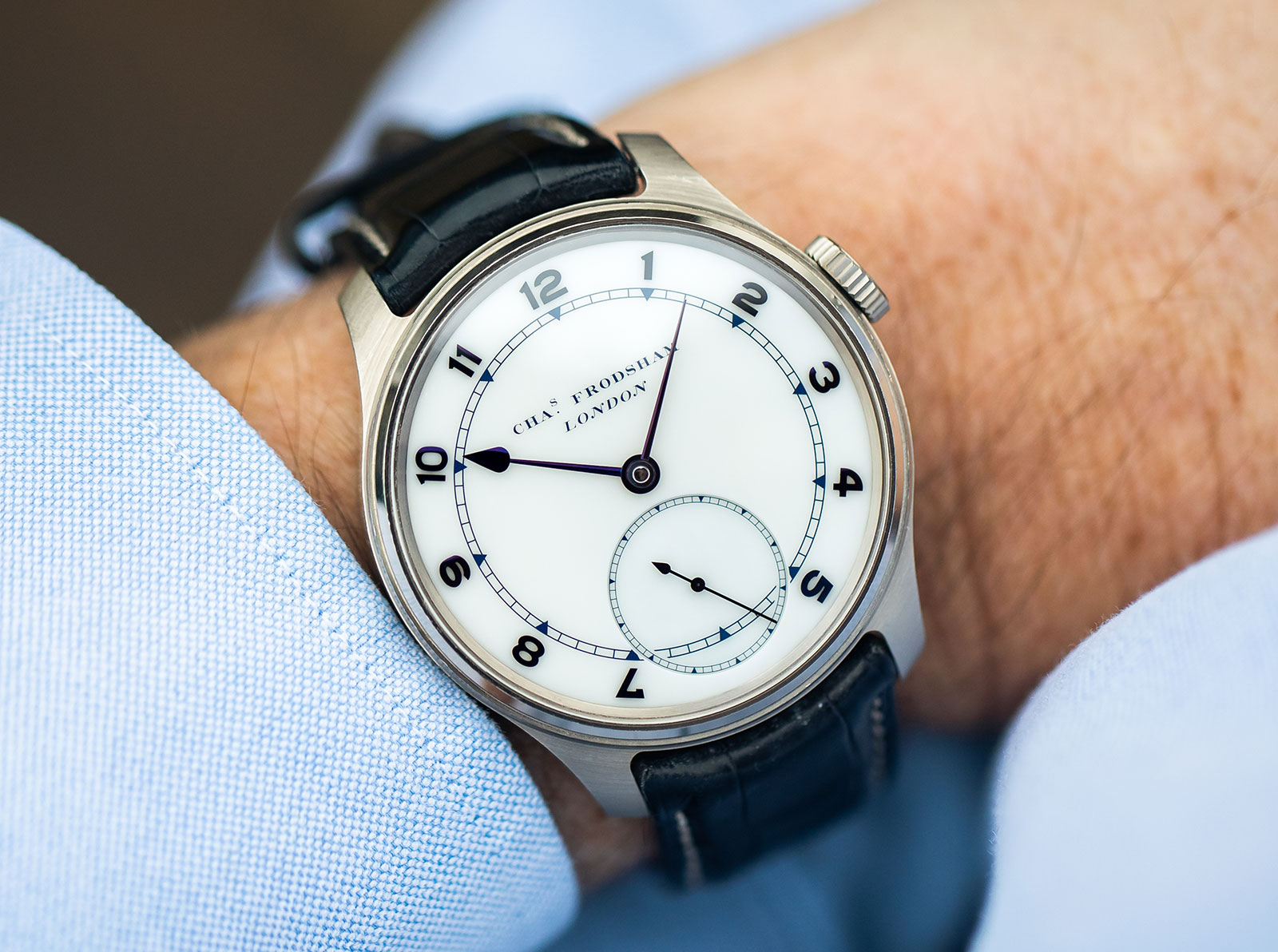 Like the other versions of the Double Impulse Chronometer, this example has prominent English assay marks on the reverse of the lugs, which include a crown that indicates gold, and a leopard's head for the Goldsmiths' Company in London, which has been using the hallmark since 1300.
The Double Impulse Chronometer retails for a little under £90,000, but with the company making just a handful each year, the current wait for a watch is over three years, which means an order placed now would be fulfilled sometime in 2024. Unsurprisingly, the example on offer costs more than retail.
Available at Phillips Perpetual in London, the Double Impulse Chronometer is priced at £150,000.
---
Back to top.
---
You may also enjoy these.