Auction Watch: J.P. Morgan Jr's Charles Frodsham Split-Seconds Chronograph with Tourbillon
The Morgan pocket watch.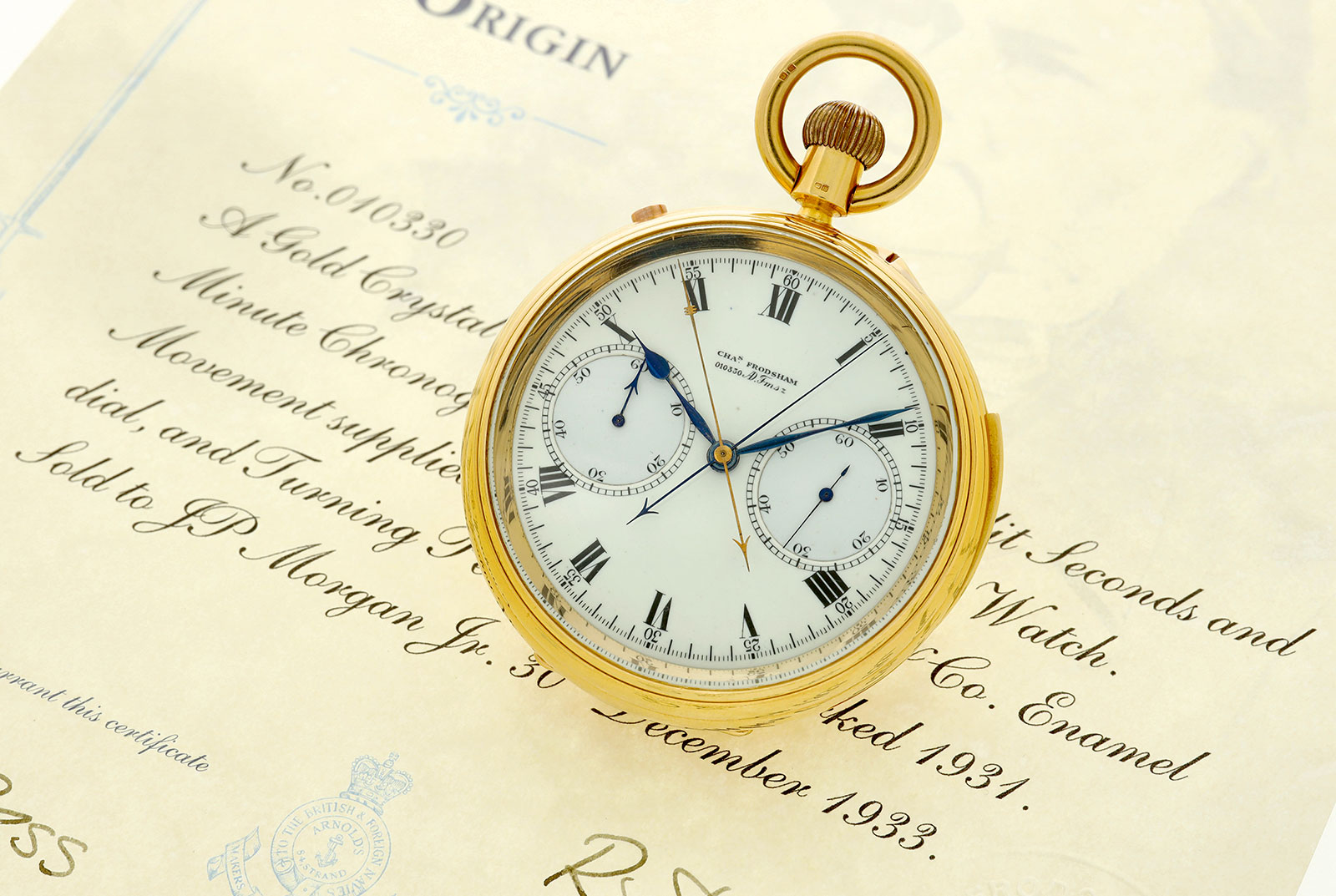 A noted collector of art, objects, and also timepieces – he famously once owned the world's most complicated watch that is now lost – banker J.P. Morgan was a frequent client of Charles Frodsham, having no doubt inherited the inclination from his father, also a client of the English watchmaker.
Once preeminent globally, particularly in the late decades of the 19th century when Morgan was active, Charles Frodsham is perhaps most famous for supplying top-of-the-line pocket watches to Morgan that he then gifted to friends and partners of his eponymous bank.
Sometimes known as "Morgan caliper" watches, these watches were amongst the most expensive watches in the world at the time. Some two dozen of these presentation watches are known – and 11 have been sold publicly – with all being identical in combining a minute repeater with split-second chronograph and tourbillon. Perhaps the most important of these watches is the one that will soon go on the block at Sotheby's in New York on December 15 at 10:00 am EST.
Being offered by the estate of Alexandra McCain Morgan, who's perhaps better known as the older sister of the late Senator John McCain. The watch was originally purchased by J.P. Morgan Jr. in 1933 – the lot is accompanied by a copy of the original invoice.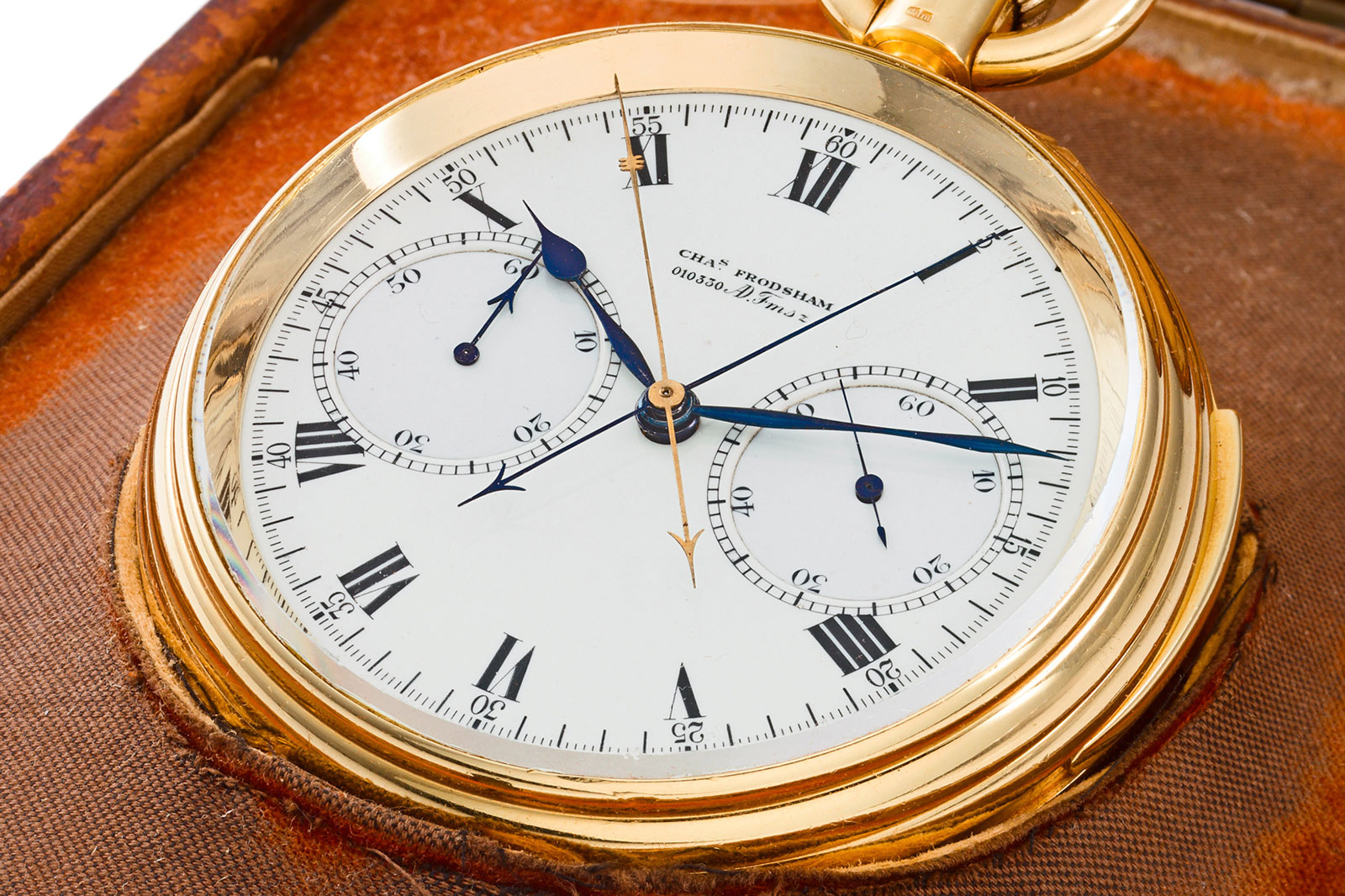 "According to the family legend, the watch was discovered upon J.P. Morgan Jr's passing and inherited by his son", explains Sotheby's in the catalogue note, referring to Henry Sturgis Morgan, who was a founding partner of Morgan Stanley. And then it was passed on to Henry Sturgis Morgan Jr., a Rear Admiral in the US Navy and McCain Morgan's husband.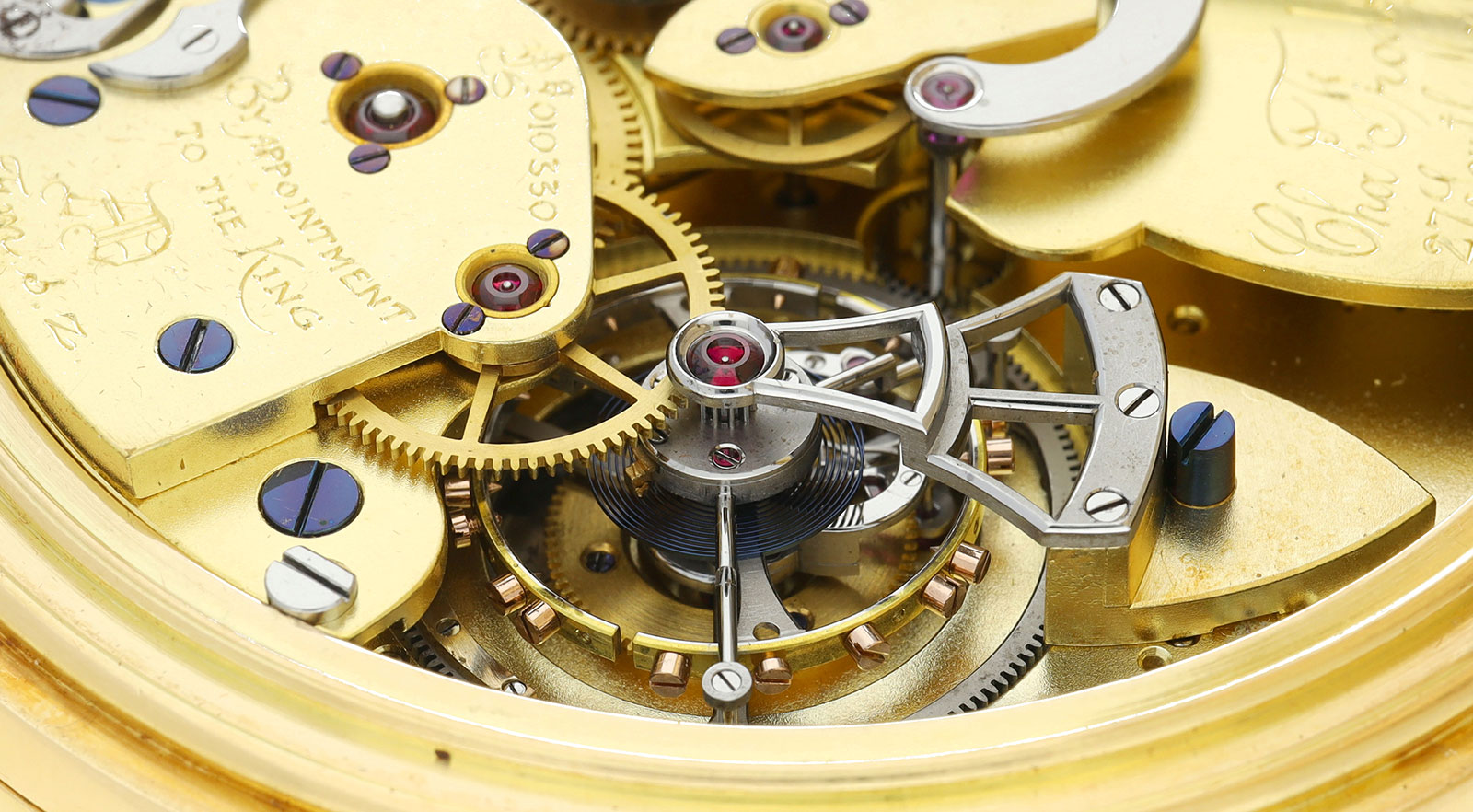 Like the other Morgan presentation watches, this is a double complication, comprising a minute repeater, split-seconds chronograph with 60-minute counter, along with a tourbillon regulator. But unlike the other presentation watches that were engraved with the recipient's name, this was left untouched until the name of Rear Admiral Henry Sturgis Morgan Jr was engraved, indicating the Morgan family intended to keep it.
Slated to be sold at the auction on December 15 starting at 10:00 am EST, the Morgan watch has an estimate of US$125,000-225,000. It's lot 85 in the sale, with details and online bidding available on Sothebys.com.
---
Back to top.
---
You may also enjoy these.