The Most Notable Watches of 2019
From an expensive quartz watch to one that's almost all hand made.
Oddly enough, one of the year's highlights is a quartz watch that costs almost US$17,000 – but it is the most accurate wristwatch ever, rated to run within a second a year and probably less in practice.
The Citizen Caliber 0100 slightly plain but the technology within is mighty impressive. Also impressive is the thought and effort put into developing the movement; that is extremely Japanese. It feels slightly anachronistic given the alternatives that can sync with GPS or radio waves and keep just as good time, but it is still mighty impressive.
The top of the line model is in 18k white gold, explaining the price tag, but fortunately there's a titanium model with the same movement for half the price.
Sporty-ish and value
For almost exactly the same price, the Bulgari Octo Finissimo Chronograph scores high in terms of value for money. It's an ultra-thin – really, really thin – chronograph with a second time zone function that continues Bulgari's streak of extra-flat Octo watches. Though the design is thoroughly modern, its slimness and proportions give it a graceful air.
But at 42mm the case is verges on looking like a biscuit because it is flat and wide. And the thinness of the movement, combined with a rather small balance wheel, inevitably invite questions about its robustness.
More expensive but also strong value for money is the A. Lange & Söhne Odysseus. Looks-wise, it's a mixed bag – the watch itself is conservative and classical, typical Lange in other words, but the bracelet is ungainly.
But the fit and finish is top class, with the movement being particularly well executed; it is not merely an old movement dressed in athletic wear. Lange incorporated several tangible, technical features, like the increased beat rate and balance bridge, to increase robustness.
Conceived in a similar vein is the Patek Philippe Calatrava Weekly Calendar ref. 5212A. Unusually designed for a Patek Philippe but strongly appealing nonetheless, the Calatrava Weekly Calendar is notable not so much for its intrinsic qualities – a surprisingly degree of thought was put into the relatively simple movement – but the fact that it drops some hints of where the Calatrava collection is going.
Overshadowed by the Nautilus and Aquanaut in recent years, the Calatrava is arguably more historically important, and is scheduled for a rejuvenation, according to sources close to the brand. The line-up has only 10 men's models at the moment, a historical low, and will probably be see new additions at Baselworld 2020 that are more interesting, like how the Weekly Calendar is.
Another watch that is notable for what it means, rather than what it is, is the new Chanel J12. It's been cleverly redesigned and will sell in vast numbers, but more importantly, it's powered by a movement produced by Kenissi, a joint venture between Tudor (which is owned by Rolex) and Chanel. The collaboration between these two giants in the world of luxury brands will probably spawn some interesting products in the years to come, albeit at the gradual, unhurried pace that both brands can well afford.
The expensive stuff
Vacheron Constantin clinches one of the spots for the year with the Twin Beat Perpetual Calendar, which can run in regular or standby mode; in the latter it goes for 65 days on a single wind. Sixty-five days. And in an ordinarily sized watch that's 42mm by 12.3mm.
It's an answer to a question no one asked, but it is also clever, inventive and practical in slightly irrational way. Design wise, the dial is a bit of a mishmash and slightly reminiscent of the ultra-complicated Japanese hifi sets of the 1980s. But still, sixty-five days – brilliant.
Another winner in the genre is the Audemars Piguet Royal Oak Perpetual Calendar Ultra-Thin. It's not as ingenious as the Twin Beat, because it essentially takes an existing idea to the extreme, mainly by cleverly rethinking of the calendar mechanism. But the result is a beautifully proportioned watch that is almost unreal in its thinness.
The Breguet Classique Tourbillon Extra-Plat Squelette 5395, on the other hand, was a surprise in terms of movement decoration. The movement is derived from an existing calibre, but the finishing is done to an impressive degree, one that is rarely seen in mainstream or establishment brands today.
And because it is a skeleton movement, there is so of it that it almost feels like Breguet was trying to demonstrate its prowess by putting in as many hand-finished inward angles in the bridge bevelling as possible.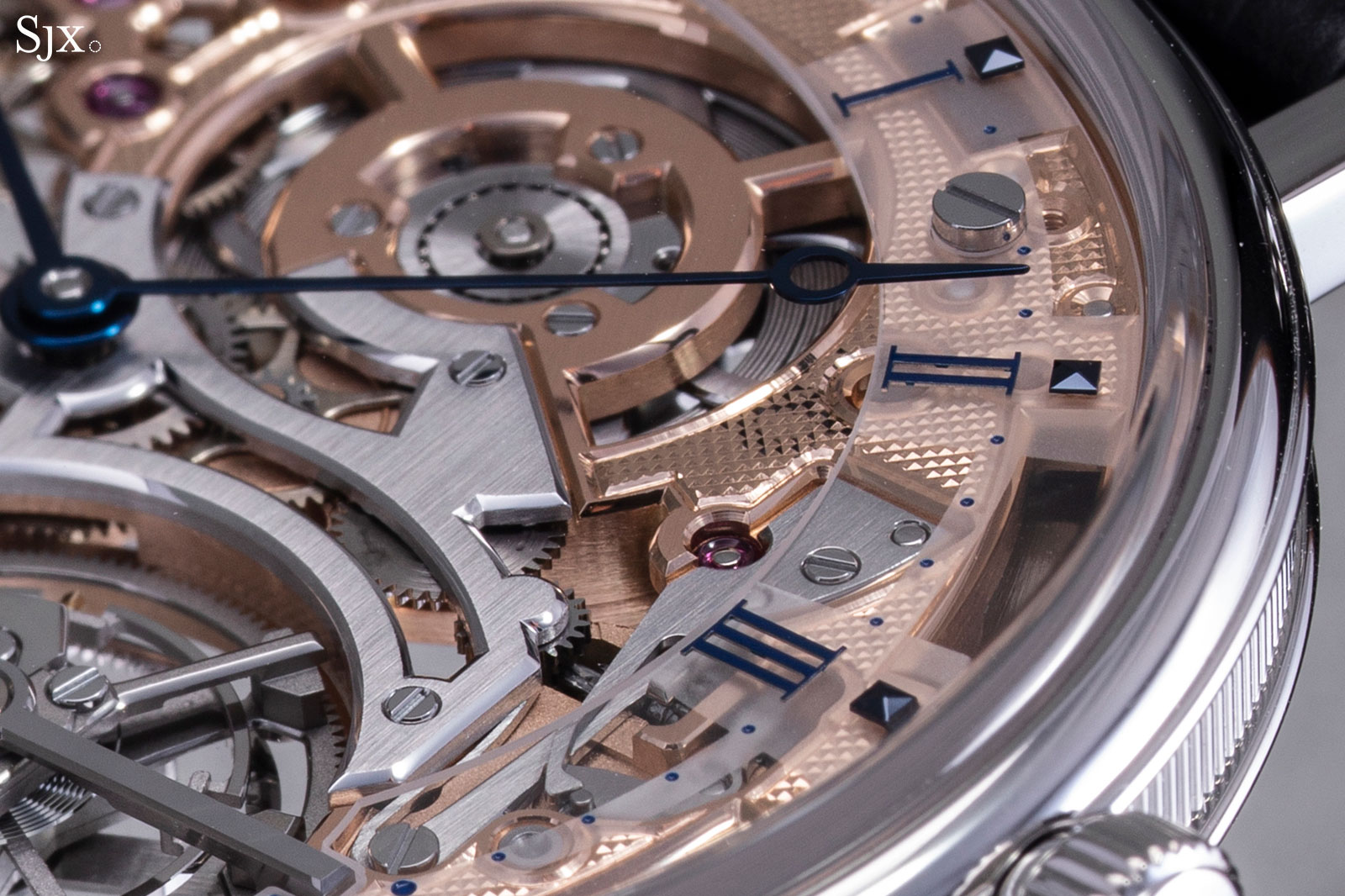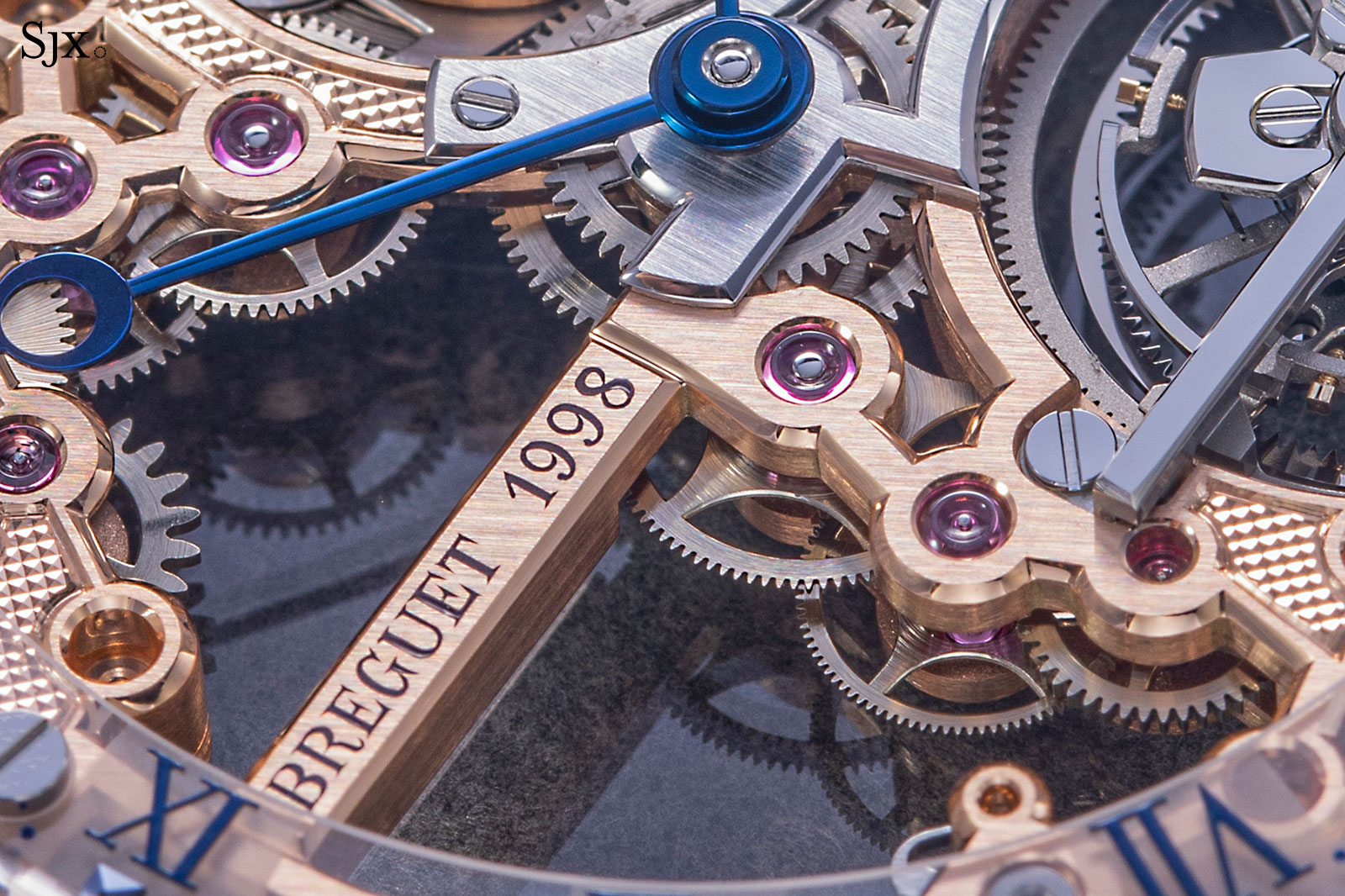 The independents
By far the most complicated watch unveiled by an independent watchmaker in 2019, the F.P. Journe Astronomic Souveraine is essentially a wristwatch-sized version of a pocket watch Mr Journe built in the 1980s.
Double-faced and also boasting a minute repeater and tourbillon, the Astronomic Souveraine is primarily about its calendar and astrological functions, which include sidereal time and the equation of time. As Oscar Wilde wrote, "We are all in the gutter, but some of us are looking at the stars."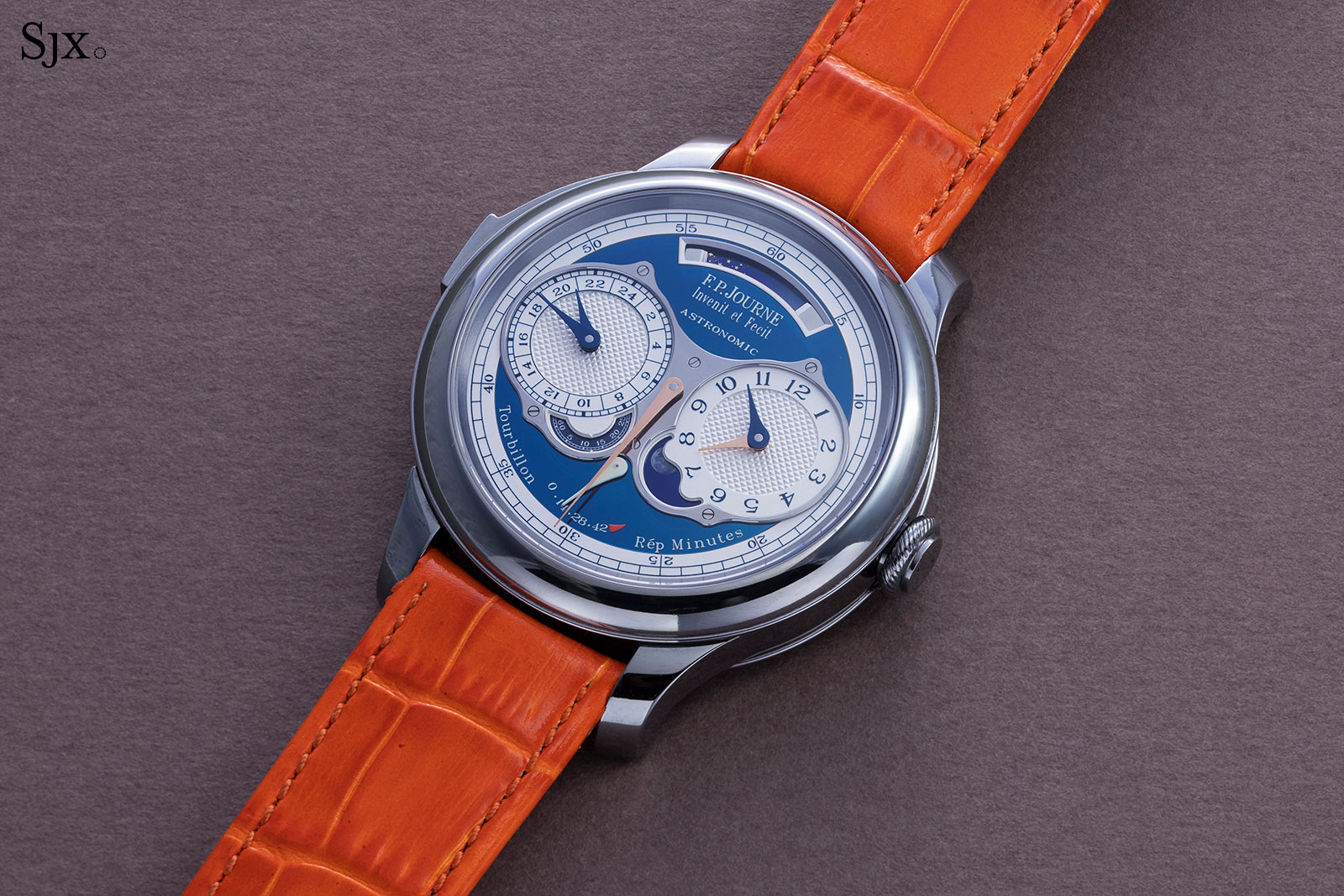 But all of that means the watch is large – 44mm by 13.75mm – so much so it's the biggest F.P. Journe wristwatch to date. That in turn means the repeater chimes, already gentle in sound due to F.P. Journe's unusual flat gongs, are slightly muffled.
Taking the opposite tack from F.P. Journe is Greubel Forsey, which debuted the Hand Made 1. According to Greubel Forsey, the watch is "95%" made by hand or using hand-operated tools, which is why it requires some 6,000 hours to finish. That incredible number is due to the fact that, according to Greubel Forsey, the Hand Made 1 is essentially produced just like a prototype – mainly by hand – but to the standards of serially-produced Greubel Forsey watches.
While the number (and price) can be debated, the watch is remarkable in its detail and quality. In fact, certain details appear to be executed to a higher level than standard Greubel Forsey movements, which are already amongst the best on the market. And the Hand Made 1 is also more discreet in size and style than the typical Greubel Forsey watch.
At a different price point is the Moritz Grossmann Hamatic. Elaborate and intricate, the movement is inspired by hammer-winding pocket watches, and is probably the most fantastic self-winding calibre in recent years. And like all other Moritz Grossmann movements, the decoration is done strikingly well.
But the Hamatic, and other Moritz Grossmann watches, are hindered by the company's confused strategy – exhibit one is the Trump-Kim commemorative watch – and uncertain future.
Last is the Genus GNS 1, which has an extraordinarily interesting minute display, essentially a mechanical snake that travels on a figure-of-8 track.
Conceived by a watchmaker who spent most of his career working for other brands, the GNS 1 manages to be novel and creative, which is no mean feat in today's highly saturated market. But its retail price of almost US$300,000 verges on fantasy.  Now priced at just under US$150,000, or half what the initial retail was, the GNS 1 is a fairly reasonable proposition.
31 million important reasons
And then of course there is the Patek Philippe Grandmaster Chime "Only Watch" ref. 6300A in stainless steel, just because it sold for 31 million Swiss francs.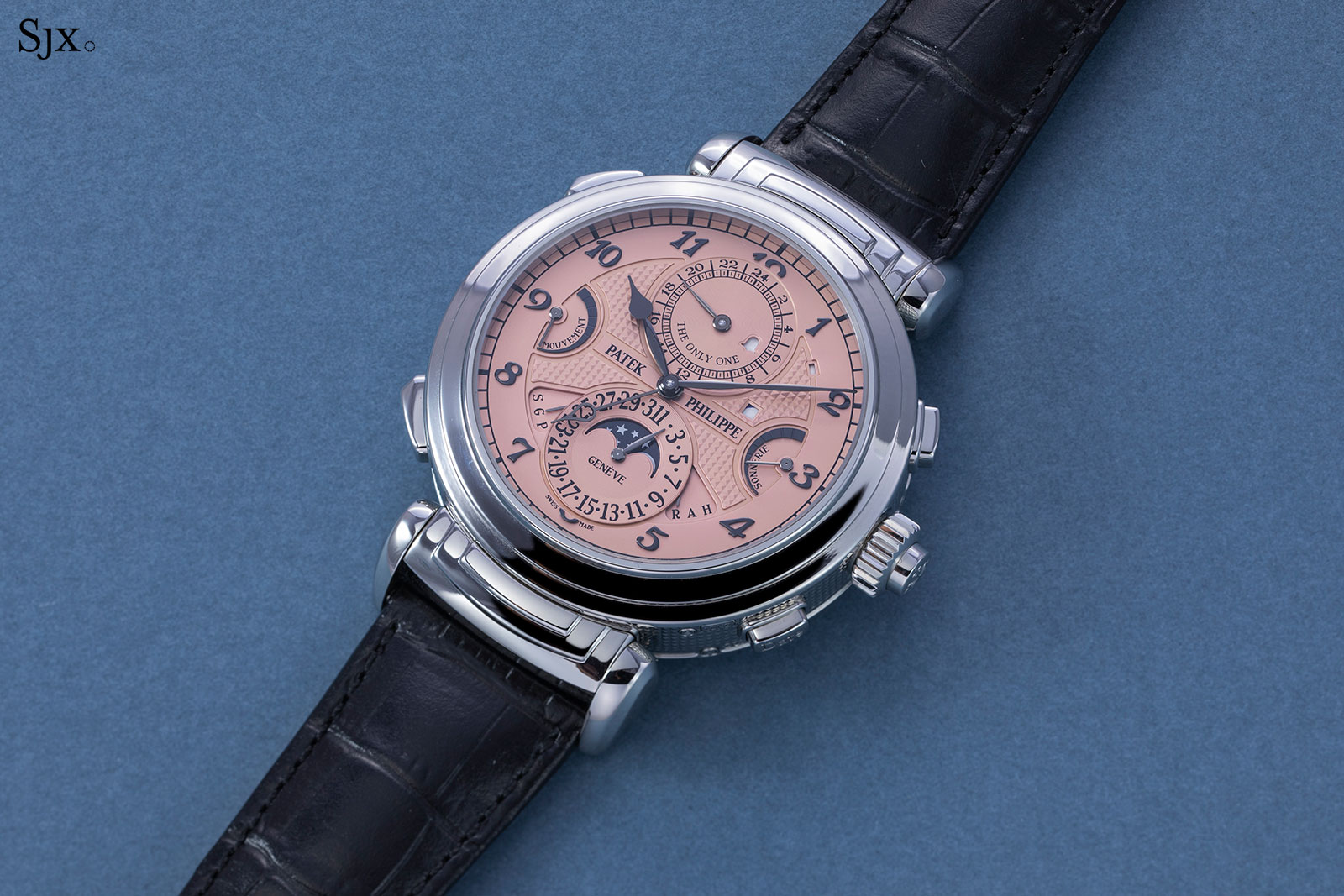 It's notably for being the most expensive watch ever, and more broadly, swinging the pendulum back towards modern grand complications as the most valuable timepieces, as opposed to vintage (and mostly sports) watches.
Most contemporary complicated watches have suffered from poor resale value for the last couple of years, and it looks like things might be turning around for the best of them.
---
Update December 31, 2019: Genus GNS 1 retail price updated.
Back to top.
---
You may also enjoy these.

Retro styling with a new calendar complication.