Up Close: Patek Philippe Grandmaster Chime 'Only Watch' ref. 6300A in Stainless Steel
The ultimate, modern Patek Philippe wristwatch.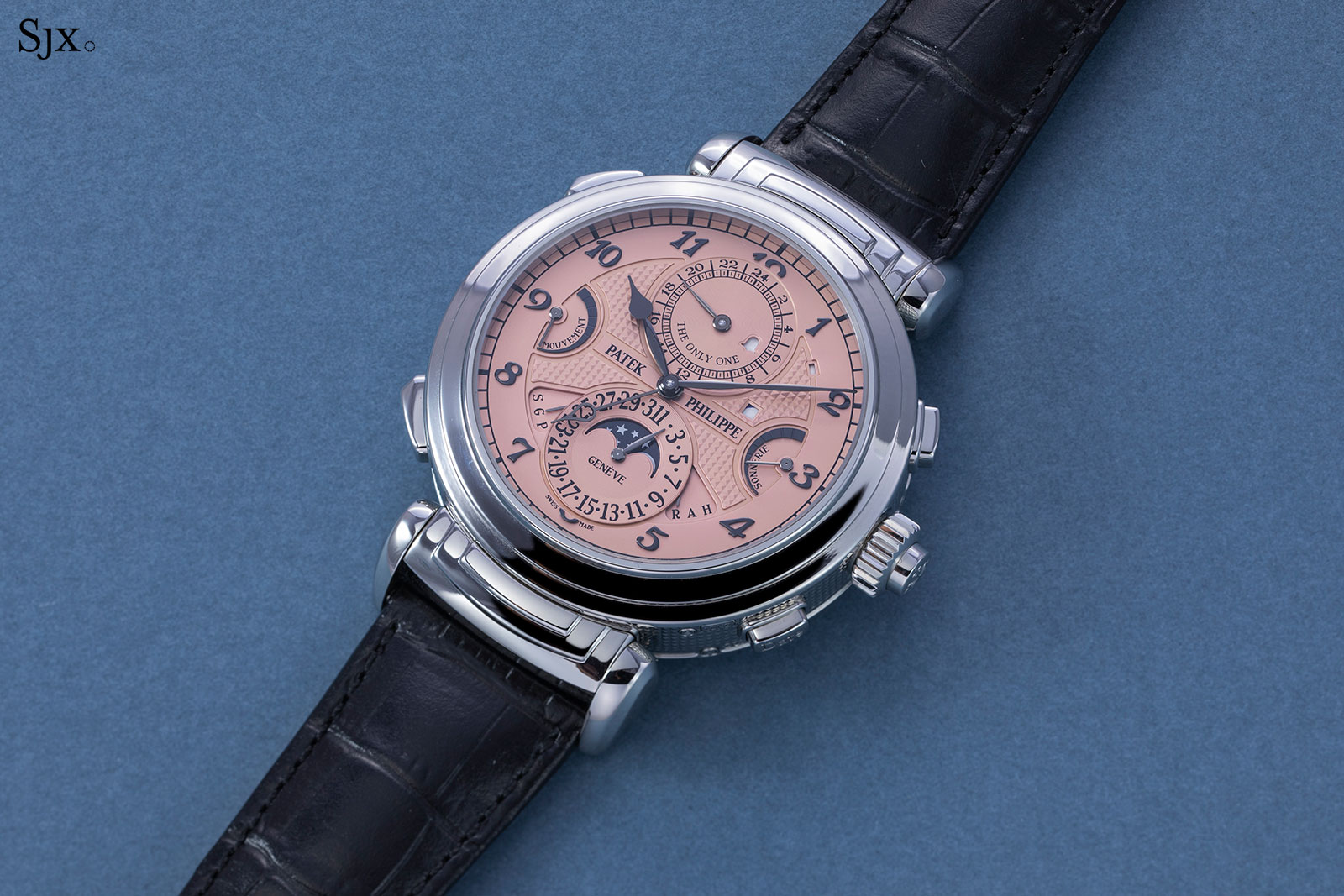 Long the record holder for the most valuable watch at the biennial Only Watch charity auction, Patek Philippe has probably outdone itself this year. For Only Watch 2019, it's put together a unique version of the most complicated wristwatch it's ever made, the Grandmaster Chime 'Only Watch' ref. 6300A-010 in stainless steel.
Now in its 14th year, Only Watch is an auction of one-off timepieces donated by brands, with proceeds going to support medical research. Patek Philippe has claimed the title of the top lot in nearly all Only Watch auctions, including the most recent in 2017 that saw a Patek Philippe ref. 5208T in titanium sell for 6.2 Swiss francs. And in the auction before that, in 2015, the Patek Philippe ref. 5016A in steel sold for 7.3m Swiss francs.
But the steel Grandmaster Chime for Only Watch this year will probably exceed those results, albeit by a margin that's hard to predict.
By most metrics it's the ultimate watch – not only is it the most complicated wristwatch ever made by Patek Philippe, it is also the most expensive timepiece in the current Patek Philippe catalogue. And then there's the style of the watch, which is catered exactly to current tastes.
In fact, the elements of the watch are so perfectly suited to today's fads in watch collecting that it might be a clever and discreet in-joke – a bit of humour from the serious Geneva watchmaker.
The size and complexity of the Grandmaster Chime mean it's not really a beautiful watch, but it is impressive and appealing in a particularly kind of way. Importantly, this version is the best looking of the lot.
But before we continue, here's a clip of the grande and petite sonnerie in action:
Grand in size and scope
Originally introduced in 2014 for the brand's 175th anniversary in fully engraved, utterly baroque style as the ref. 5175 – limited to just six watches – the Grandmaster Chime was then streamlined slightly and entered the catalogue as the ref. 6300G, first with a black dial, and now in blue.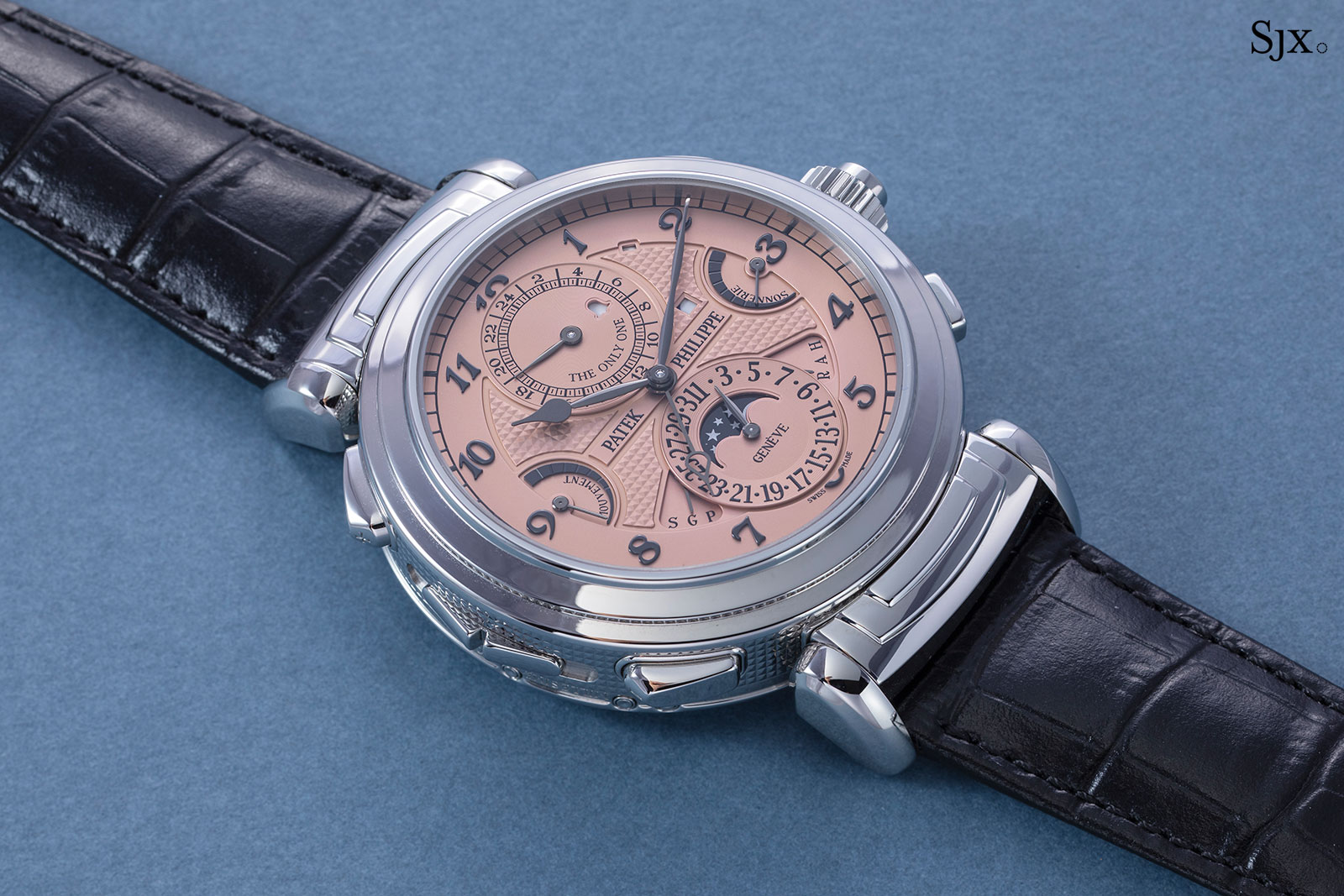 It's powered by the 300 GS AL 36-750 QIS FUS IRM movement, made up of an incredible 1366 parts and boasting 20 complications. The more important complications are the grande and petite sonnerie, instantaneous perpetual calendar, and chiming alarm.
But the more inventive complication is the date repeater that chimes out the date via the minute repeating mechanism. It strikes the date with a double chimes for each ten-day segment and a high chime for single days, so the 31st of a month will be sounded with three double chimes and one high chime.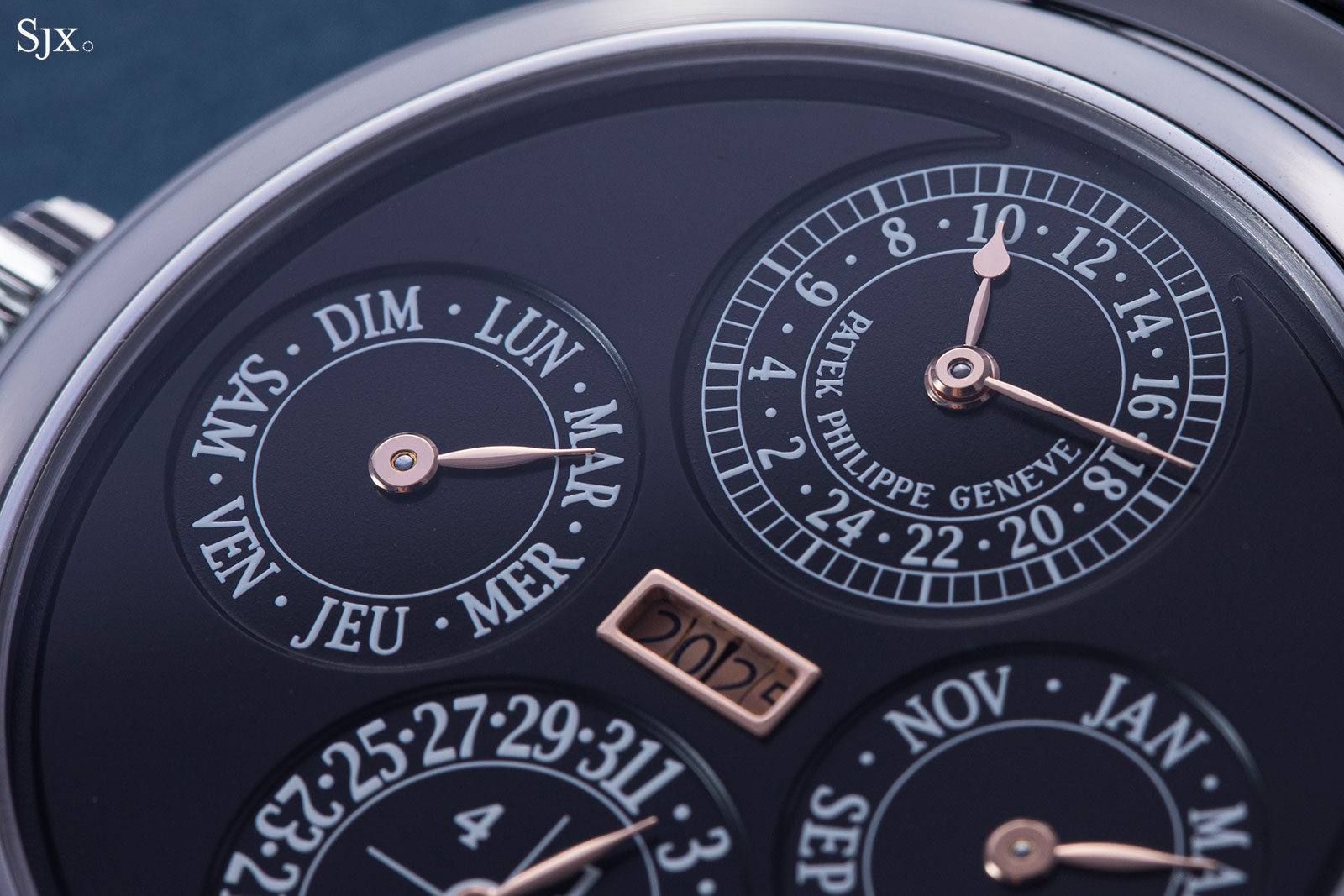 Unfortunately, none of that mechanical ingenuity is visible as the watch is double faced, with most of the functions being visible on the front, except for the perpetual calendar display that's on the back.
A clever set of spring-loaded, swivelling lugs allowing the watch head to be rotated so it can be worn with either face showing.
All those complications, however, mean that the case is replete with pushers, buttons and slides to control all of the functions. Fortunately, most of them are helpfully labelled.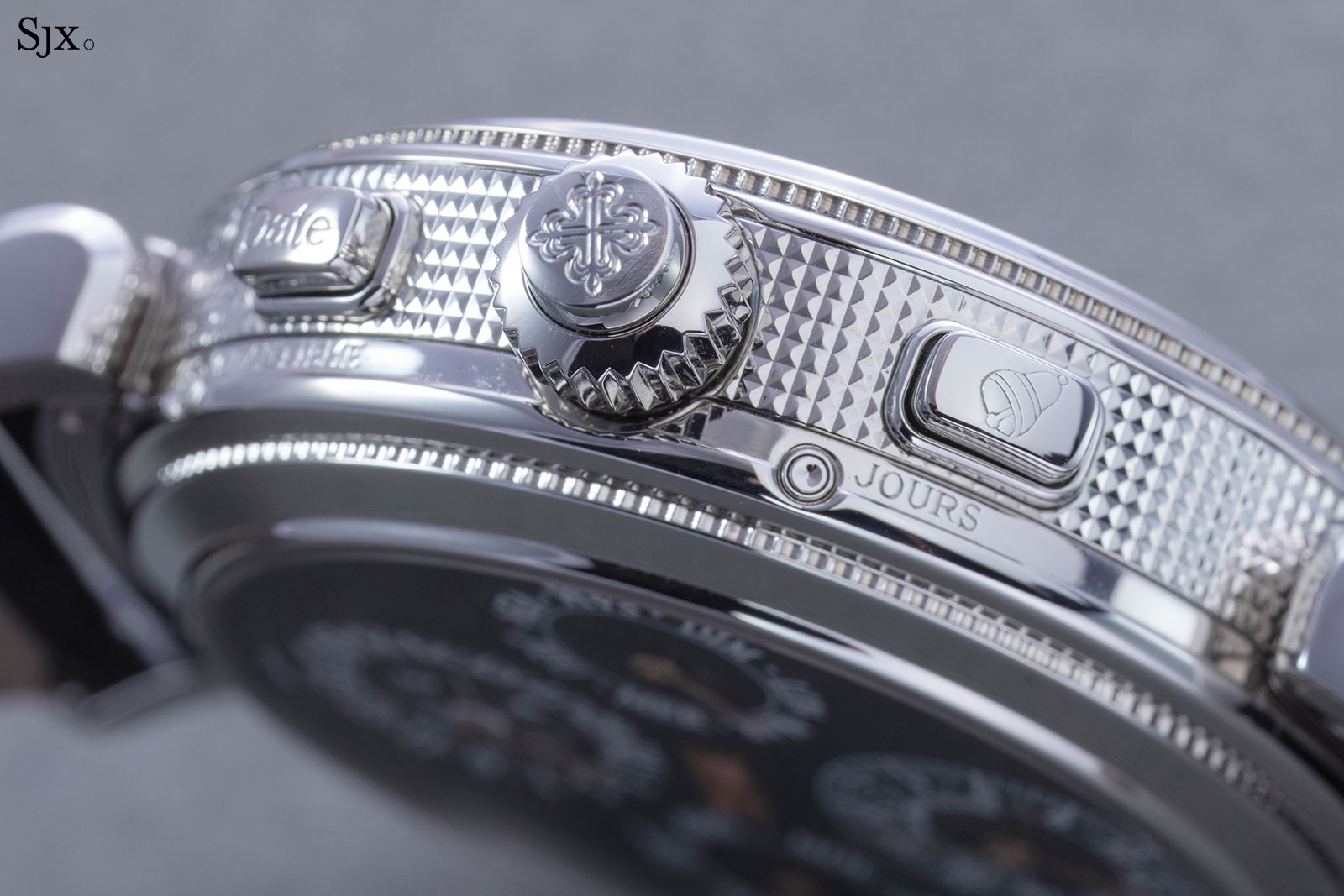 And it also means the watch is huge. In fact, the movement alone is already 37mm in diameter, making it the same size as the vintage ref. 2499 perpetual calendar chronograph.
Dressed by hand
So it's no surprise that the Grandmaster Chime is 47.7mm in diameter and 16.07mm high. It's enormous. Because of that, the steel case makes practical sense, making the watch significantly lighter than the standard production gold model.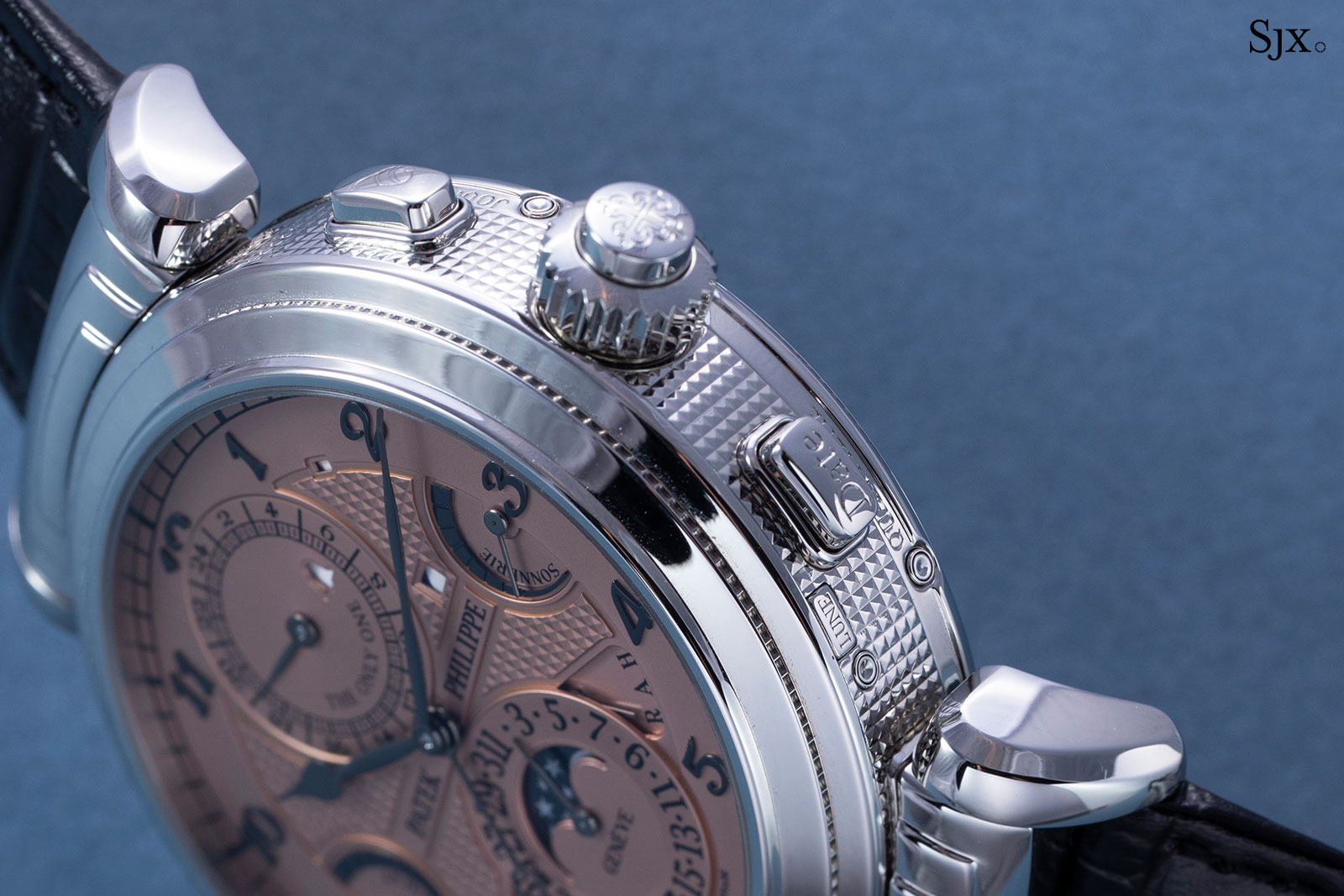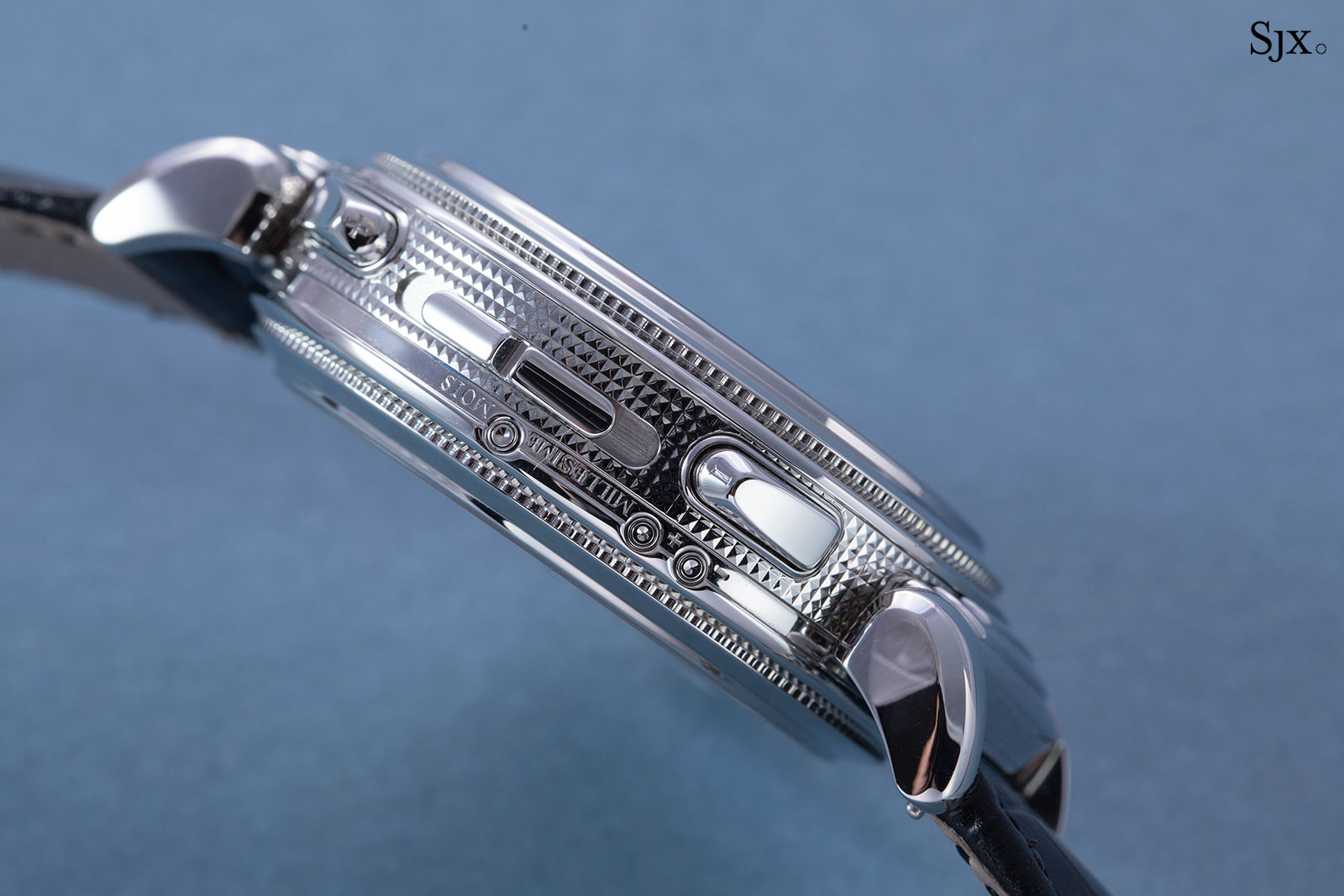 At the same time, the steel case seems to up the volume of the chimes slightly. Despite the size of the watch, the chimes are loud and clear – in fact, I could hear them with the watch in a display case about 2m away – although not as melodious as those on the smaller Patek Philippe repeating watches.
While the case may be large, it is finely executed, with all of its decoration having been done by hand. That includes the delicate clous de Paris, or hobnail, guilloche on the case, as well as all of the markings on the many buttons and pushers.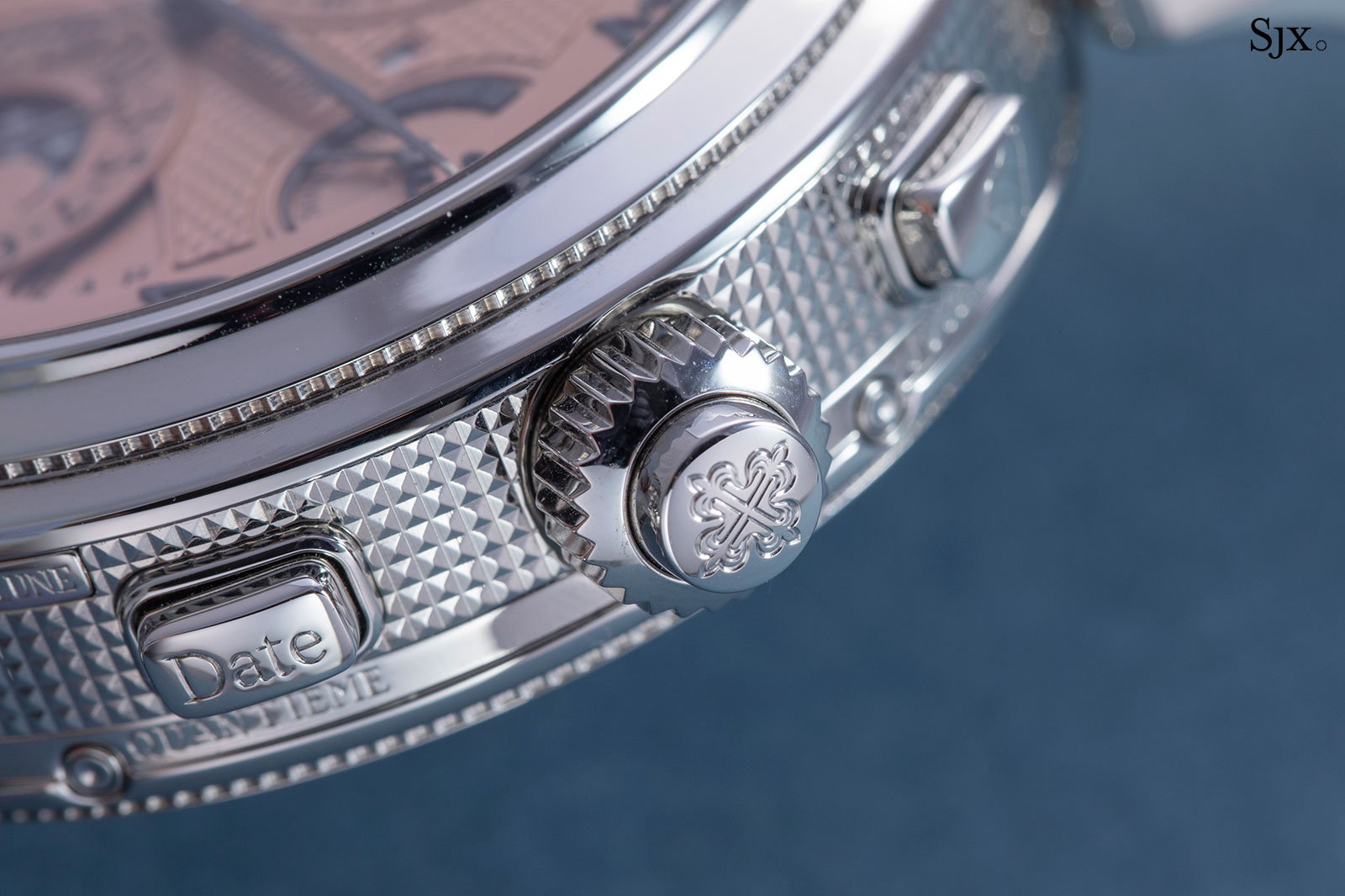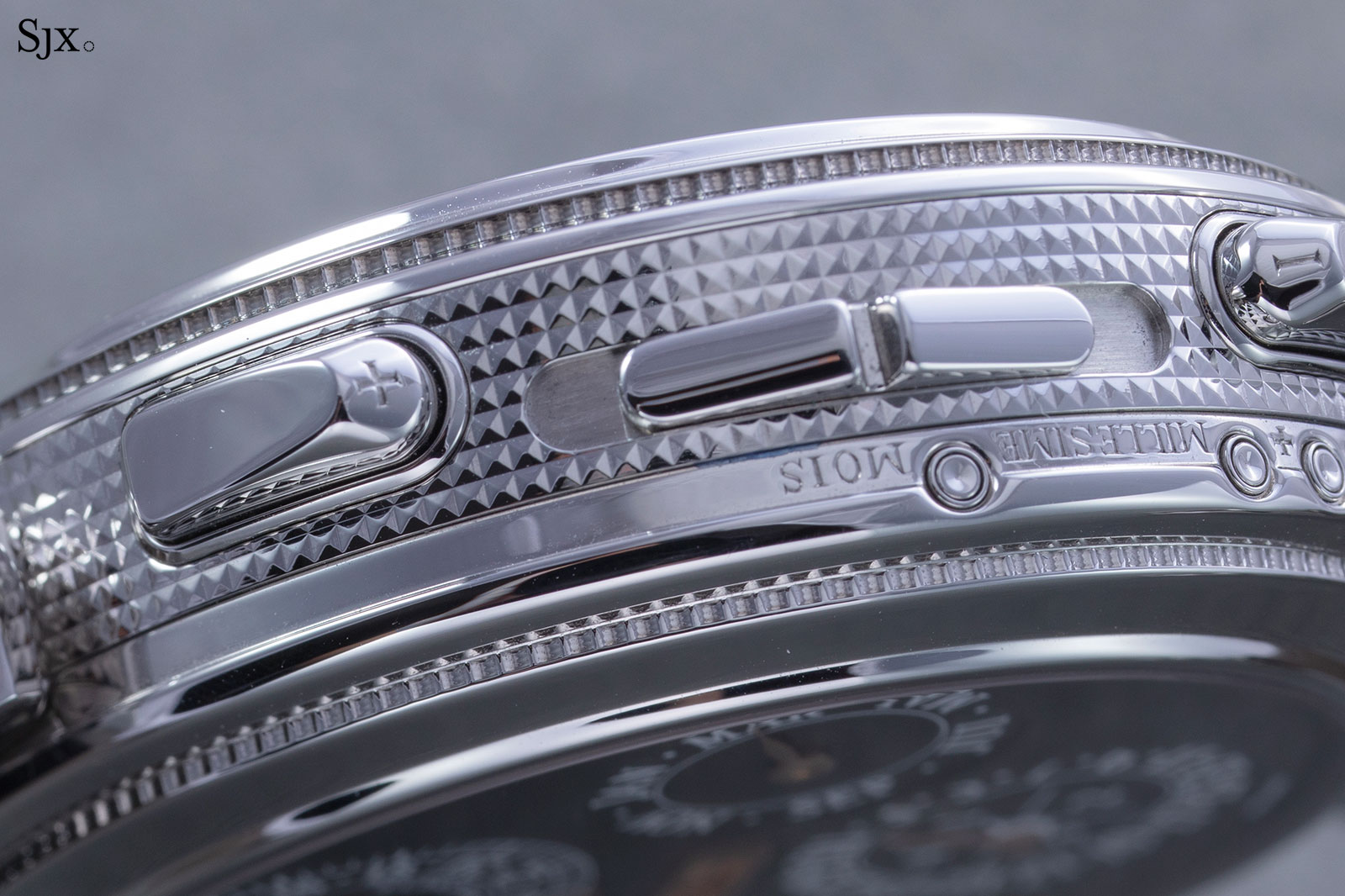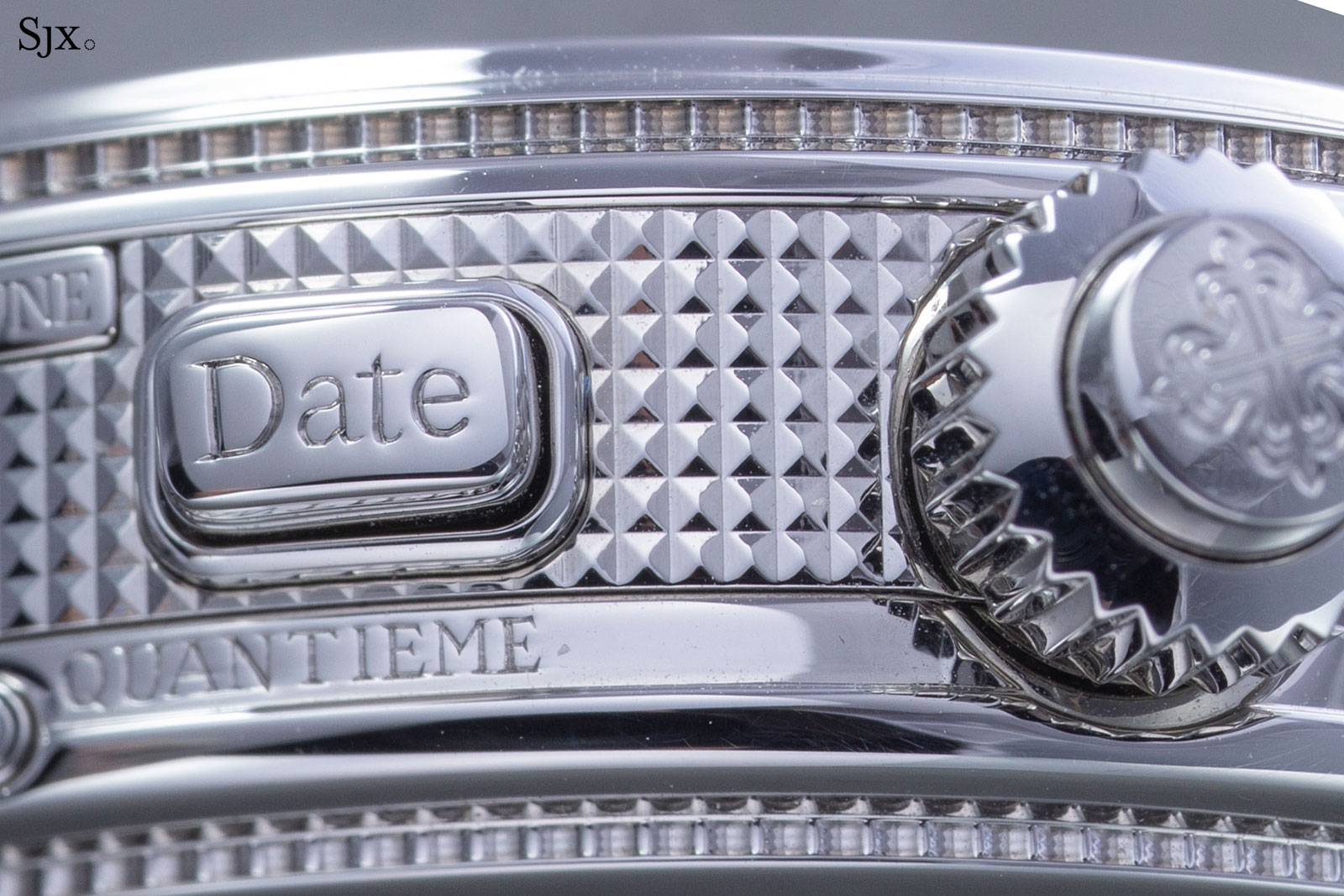 Like the case, the front dial is decorated with a hobnail guilloche engraved by a hand-operated rose engine.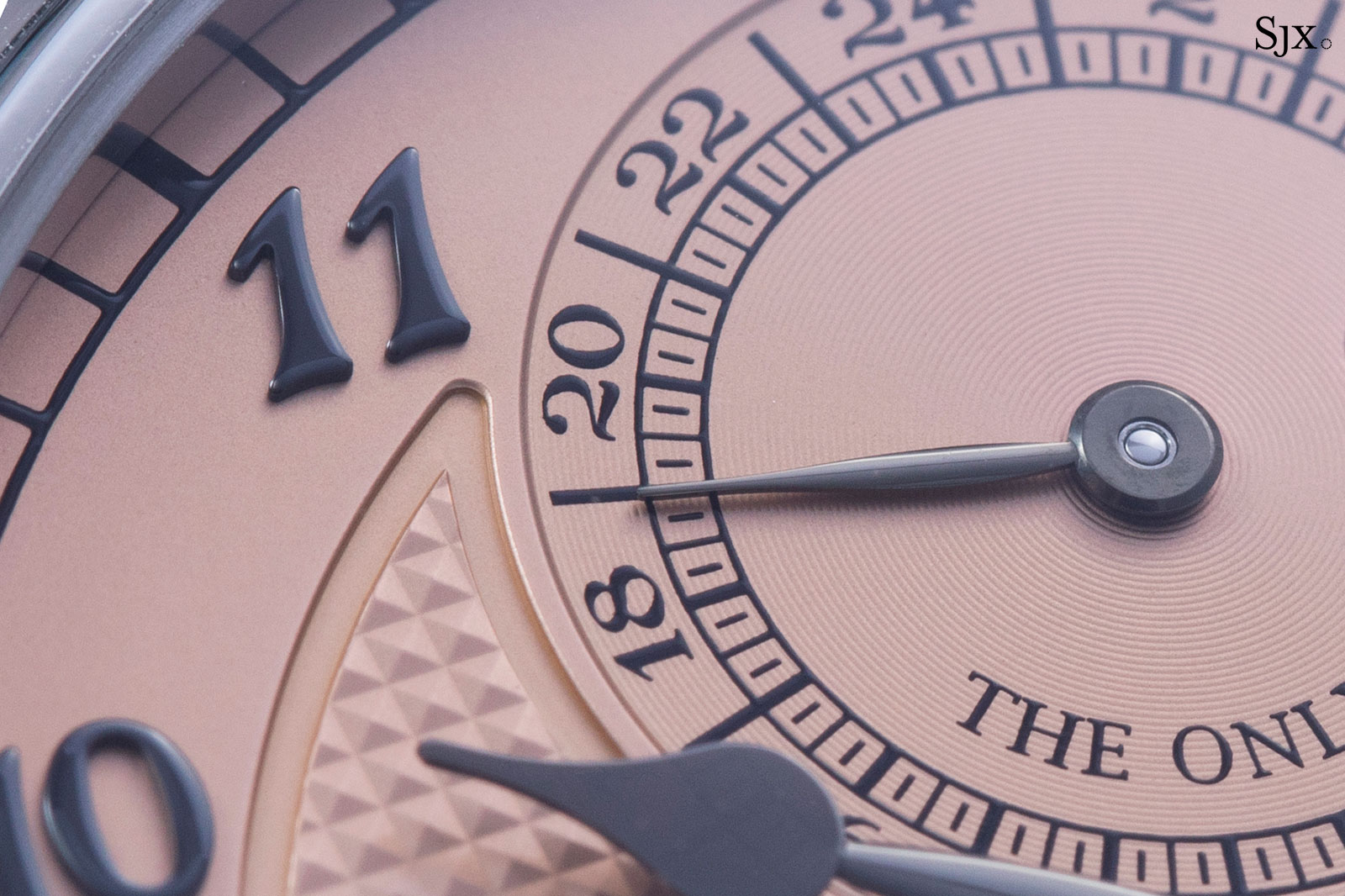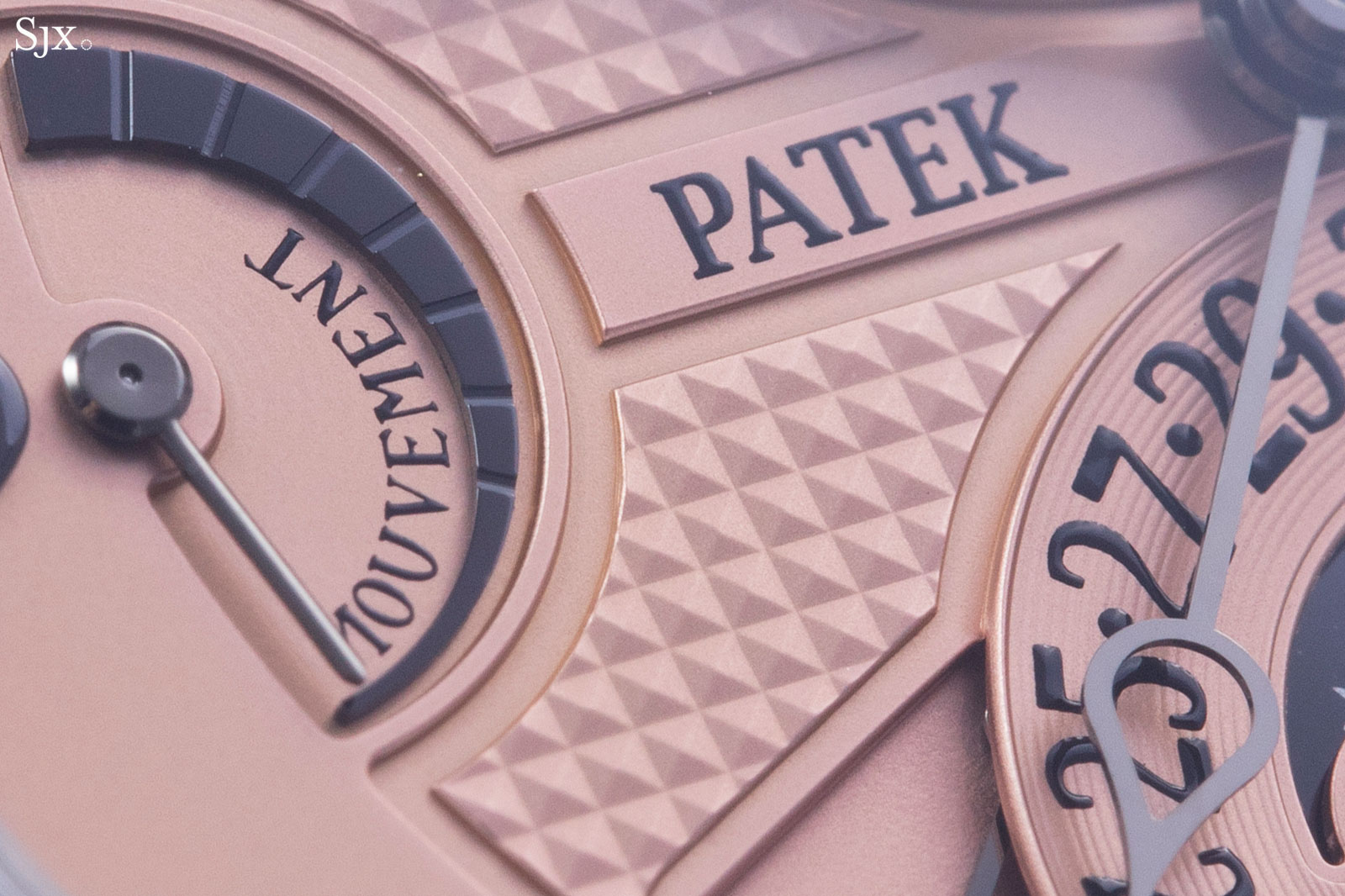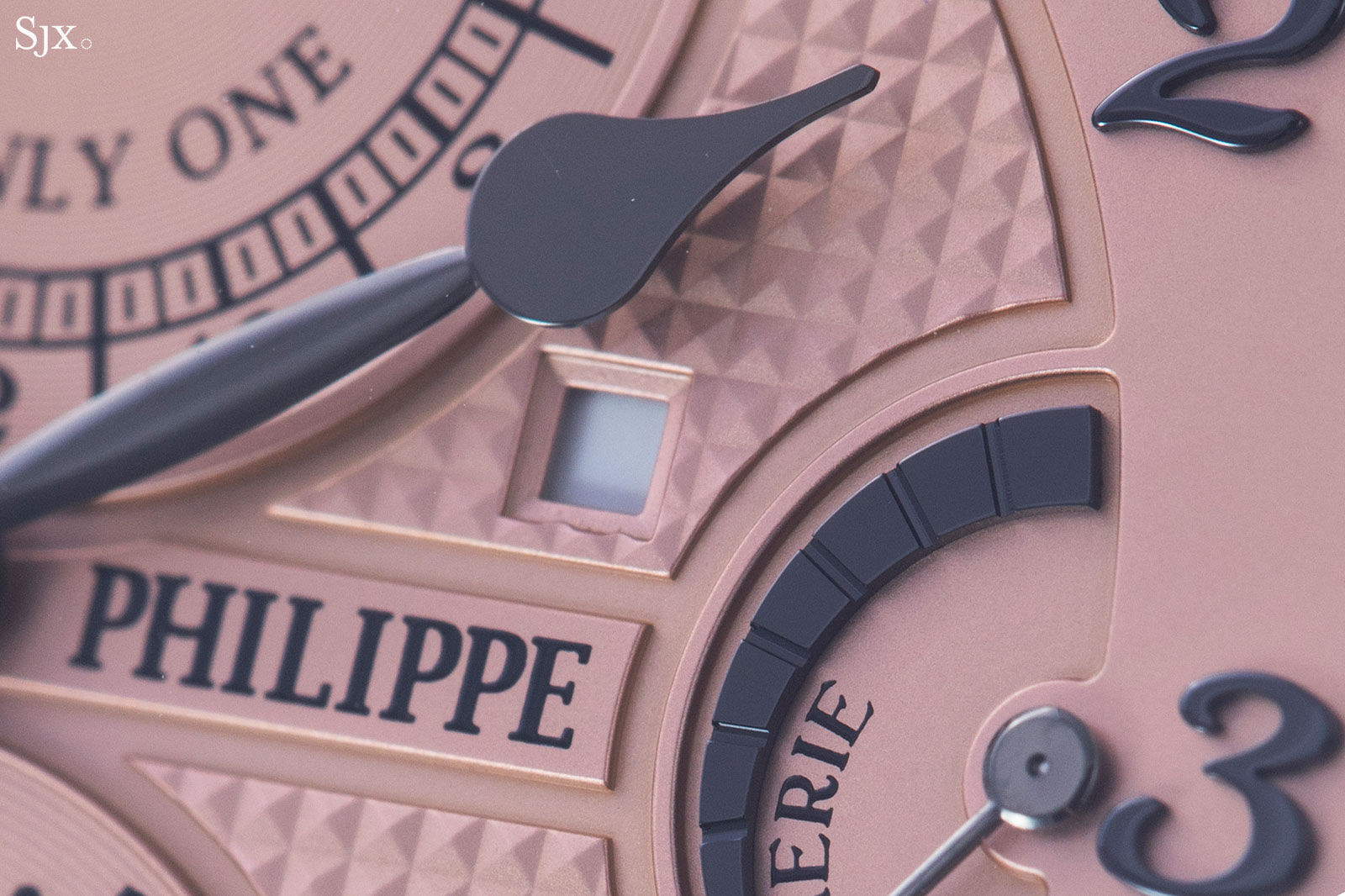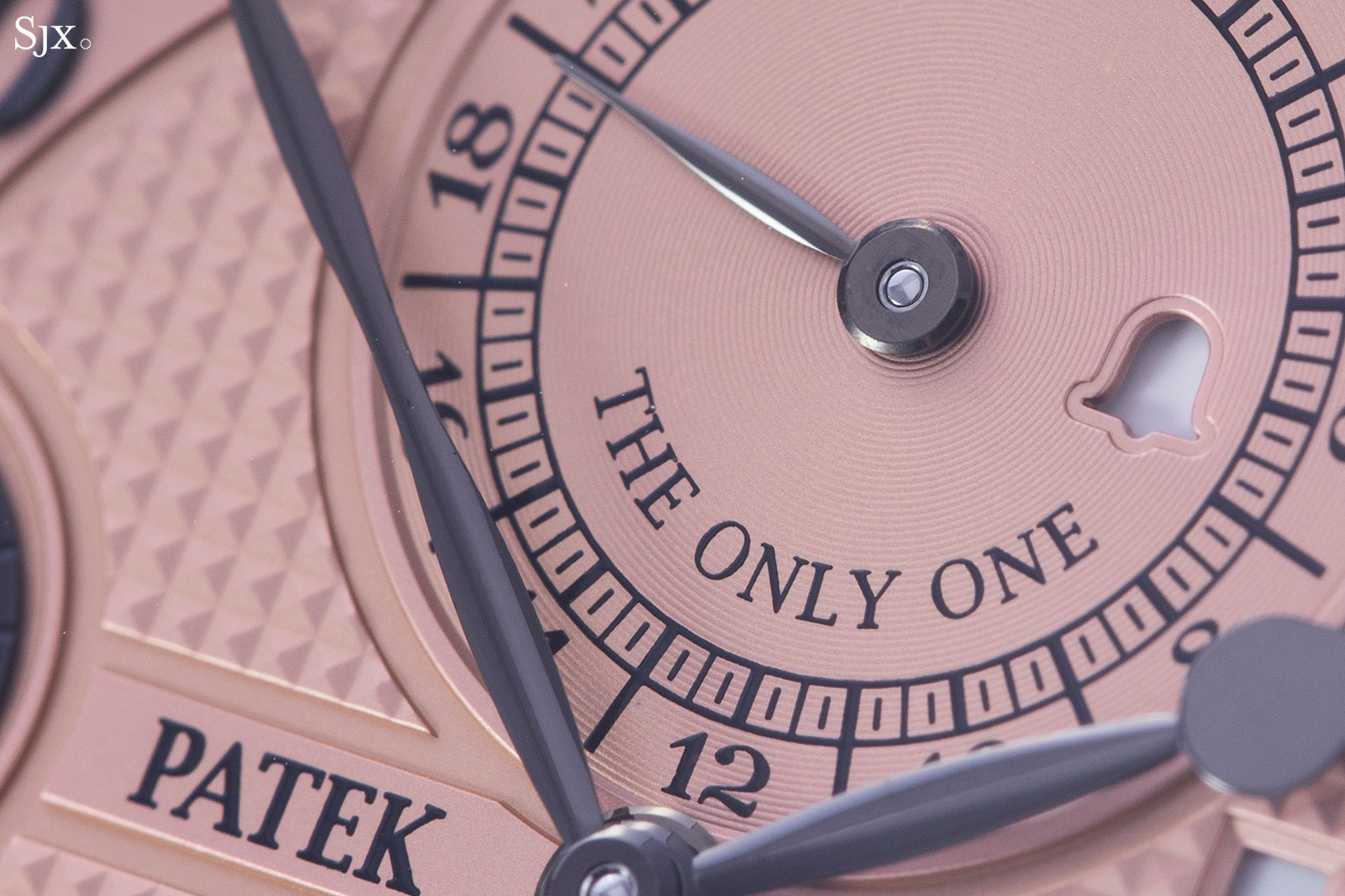 Pink, Breguet and gilt
Steel is, of course, a fashionable metal in high-end watchmaking. That's especially in vintage watches, but has also migrated to modern timepieces, so one-off or limited editions are now often done in steel.
That's because, broadly speaking, complicated vintage watches with steel cases are rare, often making them more valuable than the equivalents in precious metal cases. The most expensive Patek Philippe wristwatch ever sold at auction remains the ref. 1518 in steel that sold for US$11m in 2016.
Another trendy feature in watch collecting now is a "salmon", or pink, or copper, dial. All things being equal, a vintage watch with a pink dial will probably sell for more than the same in another colour. And watchmakers today know that. The presumed final edition of the Patek Philippe ref. 5270, for instance, was launched with a platinum case and "salmon" dial.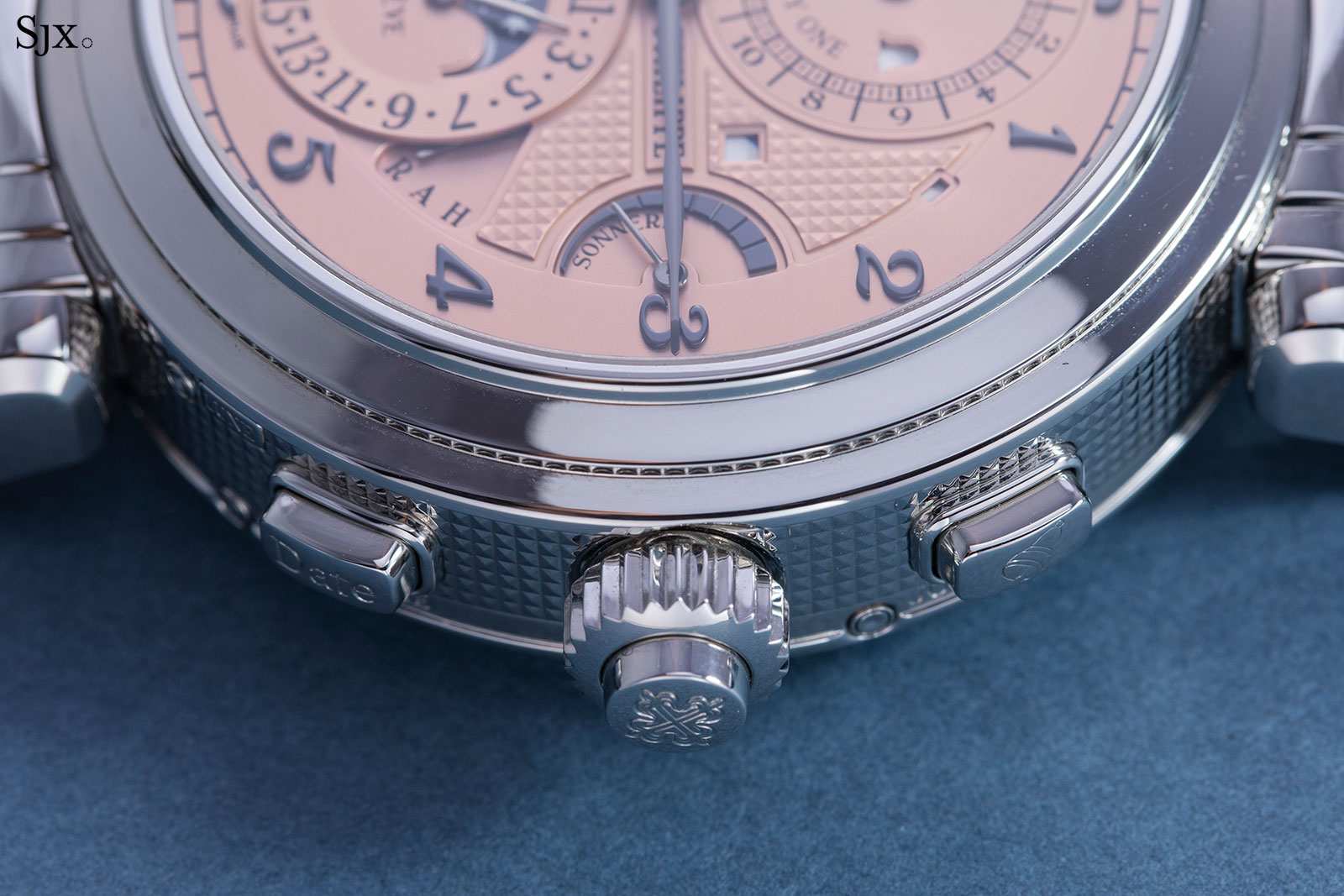 Besides "salmon", another desirable dial finish is "gilt", essentially a glossy, almost mirrored black finish with markings printed in shiny, metallic gold print. This too commands a premium in vintage watches.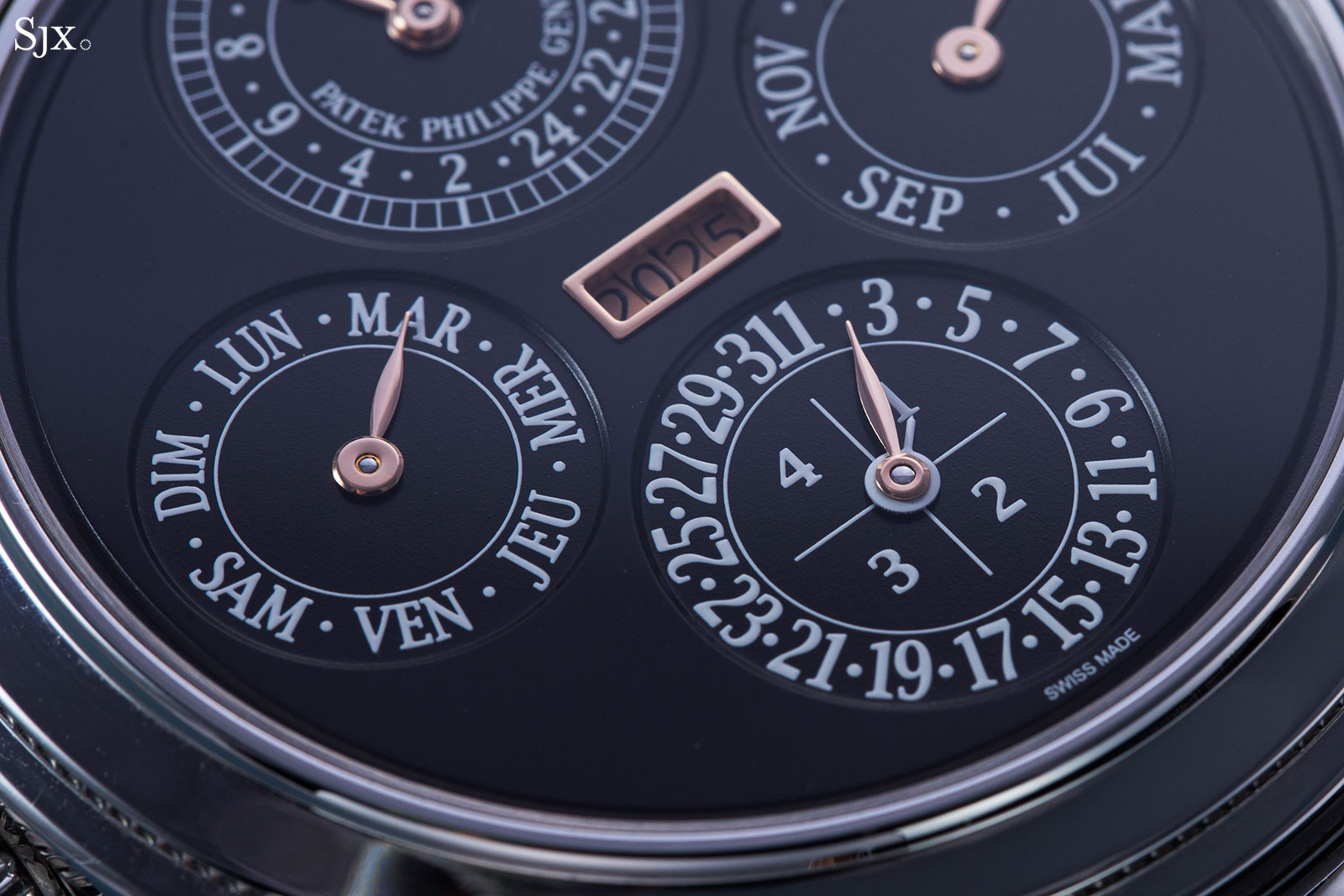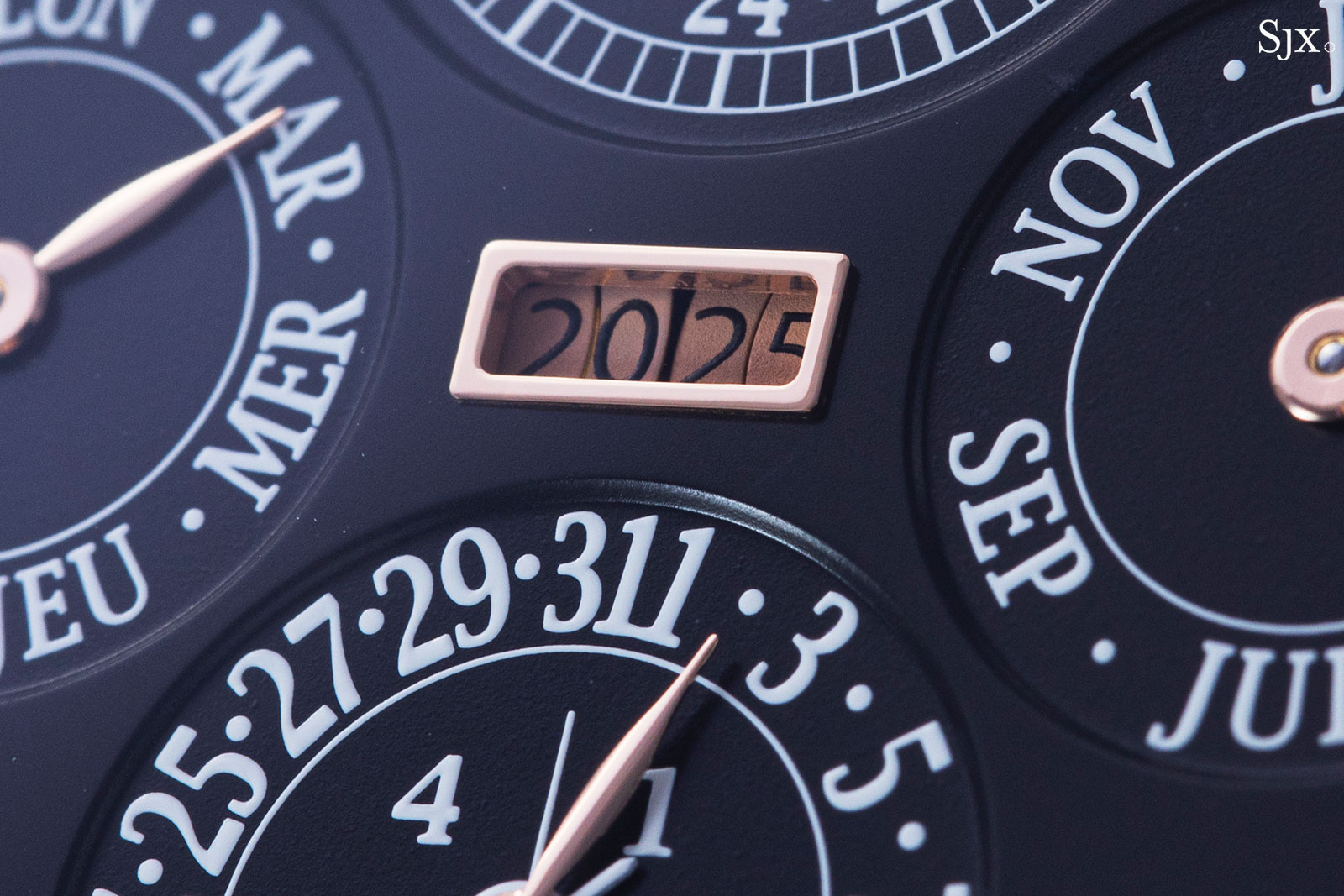 Then there's Breguet numerals, the italicised Arabic numbers named after Abraham-Louis Breguet (who probably popularised them but didn't invent them). They evoke classical watchmaking, but are fairly uncommon in vintage wristwatches, making them desirable. So recent Patek Philippe watches with custom dials often feature Breguet numerals, including many made for Eric Clapton (including this ref. 5970/1G and this ref. 5004P).
The Grandmaster Chime in steel has a rose gold dial – made of an actual disc of solid gold – with applied, blackened gold Breguet numerals on the front. And on the back, the dial, also a solid gold disc, is what Patek Philippe describes as "black ebony", a slightly glossy black finish with the hands and calendar display in rose gold – not quite a "gilt" dial but reminiscent of it. Everything's there.
Concluding thoughts
That the Grandmaster Chime in steel will blow past its estimate of 3.0m Swiss francs is a given. How high it'll go is the subject of relentless speculation.
My take is that it'll probably finish around eight to ten million francs, given what is known about the number and spending power of the likely bidders, all of whom are well known to the industry. It's a small circle, so the bidders and underbidders are often saleroom regulars, as was the case for the Patek Philippe grand complications at the last two instalments of Only Watch.
A major, outsized finish of 12m or 15m francs, or even more, is possible but only likely if an unexpected, deep-pocketed bidder buys the watch, or manages to push the winner further than expected.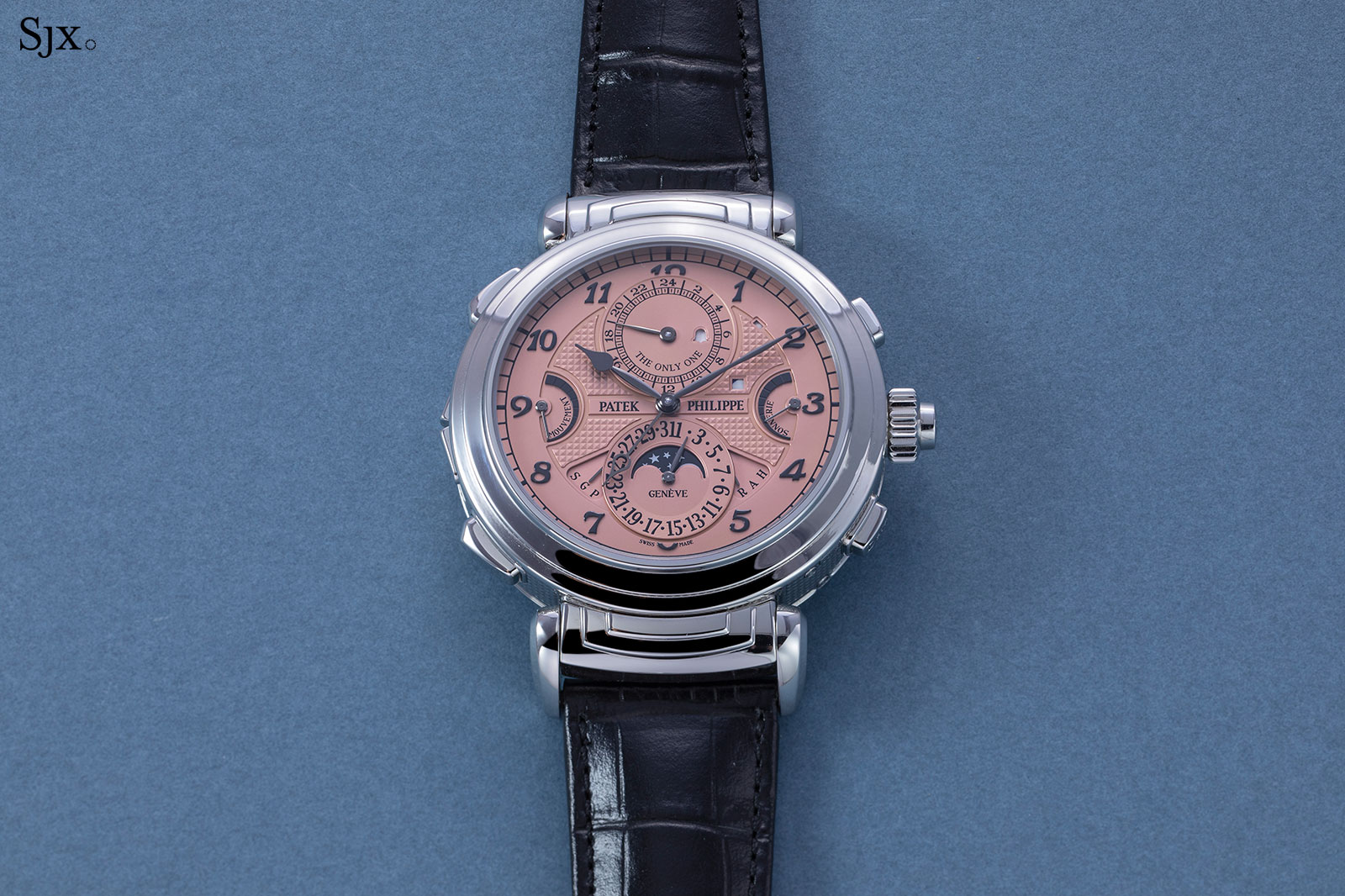 ---
Key facts and price
Patek Philippe Grandmaster Chime 'Only Watch'
Ref. 6300A-010
Diameter: 47.7mm
Height: 16.07mm
Material: Stainless steel
Water resistance: None, but humidity and dust resistant
Movement: 300 GS AL 36-750 QIS FUS IRM
Functions: Lots
Frequency: 25,200bph (3.5Hz)
Winding: Manual wind
Power reserve: 72 hours
Strap: Alligator with steel folding clasp
The Patek Philippe Grandmaster Chime 'Only Watch' ref. 6300A-010 has an estimate of 2.5-3.0m Swiss francs. It's lot 28 in Only Watch 2019 that takes place on November 9, 2019 at the Four Seasons in Geneva. For more, visit Onlywatch.com.
---
Update November 11, 2019: the Patek Philippe Grandmaster Chime ref. 6300A-010 sold for 31,000,000 Swiss francs, with no fees since it was a charity auction.
Back to top.
---
You may also enjoy these.