Why are Stainless Steel Watches so Collectible and Expensive?
Delving into why the most expensive watch ever sold is made of the least expensive of metals; plus how steel makes sense with slowing demand for modern luxury watches.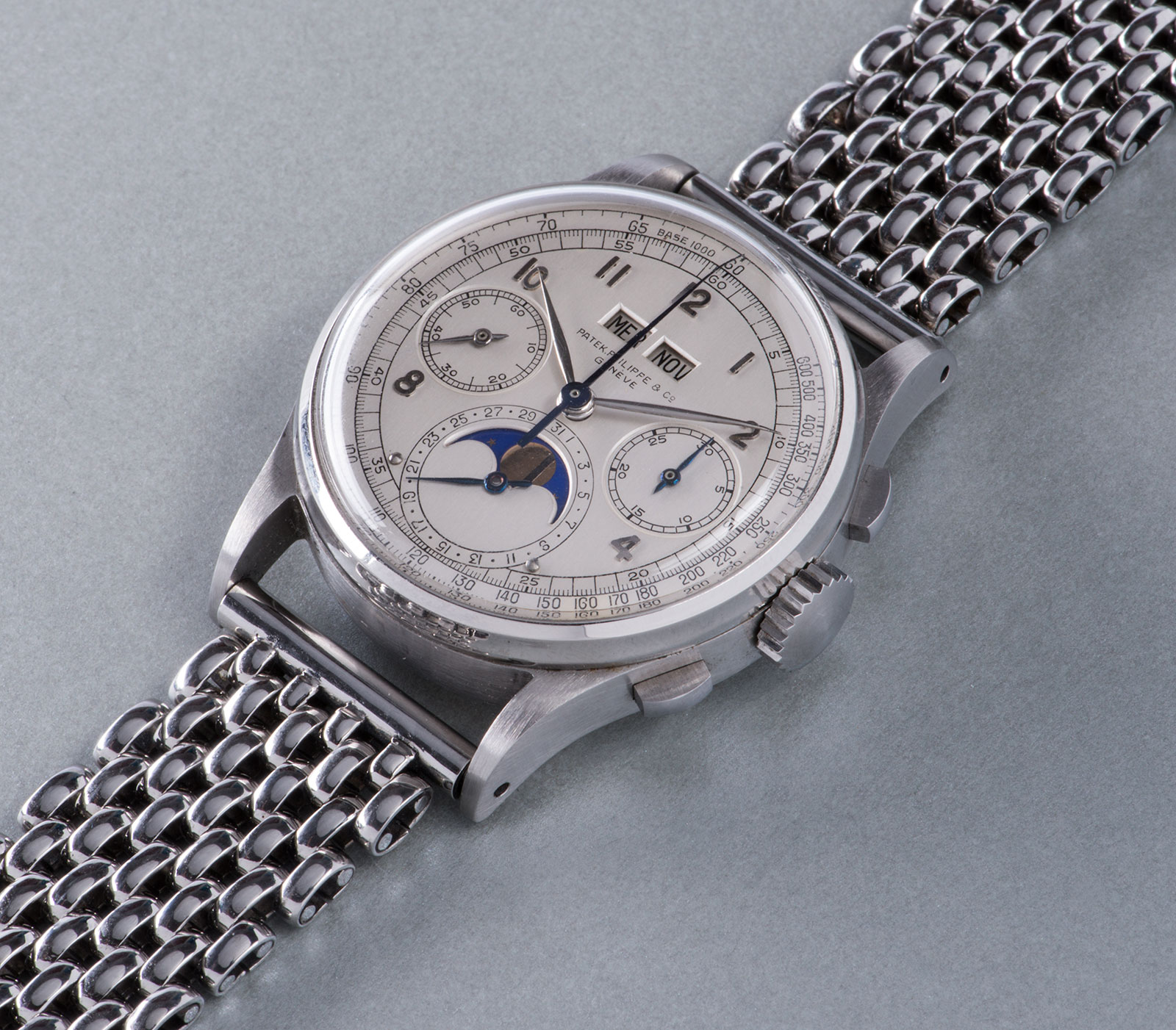 On a chilly day typical of Geneva's winter in November 2016, Phillips set the world record for the most expensive wristwatch ever sold at auction when the hammer came down on the Patek Philippe ref. 1518 in stainless steel (pictured above). Including fees the incredibly rare timepiece from 1944 sold for SFr11.0m, or just over US$10.7m.
Though the ref. 1518 is a complicated wristwatch that is quintessentially Patek Philippe, being the first chronograph with perpetual calendar ever produced in series, as well as being extraordinarily rare the specimen sold at auction was cased in the least expensive of metals – stainless steel.
More recently, a Rolex ref. 8171 "Padellone" triple calendar became most expensive wristwatch ever sold at an auction in Asia when it sold for just over US$1m – and the crisply preserved case was, naturally, stainless steel.
---
Platinum watch cases are the priciest due to the complexity of machining and cost of material, while gold is the most popular precious metal for its recognisable colour. Mere stainless steel is usually the metal of choice for sports or affordable watches.
Ordinary steel tends to rust or stain with exposure to air and moisture, while the addition of chromium gives stainless steel its, well, stainless properties. The metal is also strong, biologically inert and relatively inexpensive, making it popular for applications as diverse as construction, surgical tools and kitchen sinks.
For the same practical reasons stainless steel is a popular material for watchcases. Being less flashy than gold also makes stainless steel a common choice. That is obvious in the numbers: over 50 per cent of the watches exported from Switzerland in 2015 were stainless steel.
"Stainless steel watches prove to be something of a paradox in the world of luxury watch collecting," says Sam Hines, the International Head of Watches at Phillips. Last year the New York-based auction house sold eight vintage Patek Philippe watches for over US$500,000 – all of which were stainless steel. Of those, three went for over US$1m, all being stainless steel chronographs.
The price premium for stainless steel cases is common in the world of high-end vintage watches, particularly those with complicated movements. Being expensive and rare watches when new, such watches often had correspondingly expensive cases made of gold or platinum, making steel cases exceedingly rare, especially for top of the line watchmakers like Patek Philippe.
"During the 1940s through to the 1970s, first class watch manufactures would not dream of using an inferior metal such as stainless steel," explains Hines, "On very rare occasions a patron might request a stainless steel case as a special order… [and] during the Second World War certain brands had to use stainless steel for their watch cases due to the scarcity of precious metal."
"Many collectors aspire to vintage stainless steel due to the rarity of their production," says Hines, leading to price premiums for stainless steel specimens that are staggering.
"The Patek Philippe reference 1518 [chronograph with perpetual calendar] was introduced in 1941 and can be found cased mainly in yellow or pink gold… 281 examples were made and [just] four known examples in stainless steel were rumoured to have been made for the King of Iraq in the mid-1940s."
"Today, a very good quality yellow gold example is worth US$500,000, while a prime pink gold example is worth US$1m," points out Hines.
That being said, only exceptional vintage stainless steel watches are outrageously expensive. The vast majority of such watches are eminently affordable, even those from prominent makers. In that sphere, Hines recommends a 1940s stainless steel Omega, which can be had for anywhere from several hundred dollars to the low thousands.
---
The collectability of high-end, vintage steel watches has not gone unnoticed by today's watchmakers. In fact, the reverse is true in contemporary watchmaking.
"While some brands have traditionally not dabbled or executed a core range in steel," says Matthew Green, the worldwide merchandising chief for luxury watches and jewellery at duty free retailer DFS Group, "We see more and more of the [new launches] going in this direction."
And it's not just establishment watchmakers that are doing this. "Independent watchmakers have successfully expanded the idea of value in a different direction by producing one-off or rare pieces in steel while still maintaining their positioning, [including] H. Moser [and] Laurent Ferrier," says Green, adding, "These pieces carry the value encompassed by the brands at a new, [more affordable] price point for today's consumer."
Stainless steel is intrinsically an inexpensive material, which means steel watches are typically less expensive, all things being equal. This suits the straitened times, particularly with the luxury watch industry facing drooping demand.
"Over the past two years we have noticed the preference of our consumers gravitating towards stainless steel", says Green, who oversees the DFS luxury watch division in 14 countries around the world, giving him a keen understanding of global trends. "Many [watchmakers] are actively responding to the increase in price-conscious consumers looking for a clear value proposition."
"Many complications such as an annual or perpetual calendar traditionally offered in precious metals are launching in stainless steel," notes Green, making them more affordable than before.
Another prominent example from the world of independent watchmaking is F.P. Journe, which took a nuanced approach. The watchmaker introduced a five-piece set of complicated watches, distinguished by their 38mm cases in stainless steel. Though individually cheaper than their precious metal equivalents, they are only sold as a set, raising the cost of entry.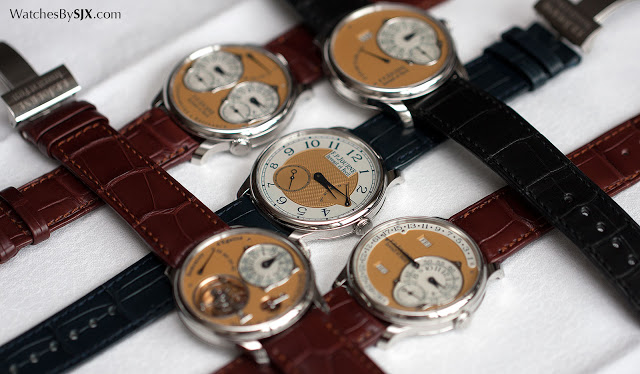 Stainless steel is in vogue not just for rare, complicated timepieces, but also for entry-level watches as watchmakers endeavour to make their wares more accessible. Vacheron Constantin, for instance, recently debuted the Quai de l'Île in steel. Previously available only in gold, palladium or titanium, the Quai de l'Île now can be had for half of what it cost before.
Green does offer a note of caution, "There is a fine line in expanding product offering to meet consumer demand [while] retaining brand value – it all comes down to the execution of the new products."
---
This is an edited version of an article first published in The Business Times Watch Supplement 2016.
Back to top.
---
You may also enjoy these.