Interview: Frédéric Grangie, President of Chanel Watches and Jewellery
The J12 and "manufacture" movements.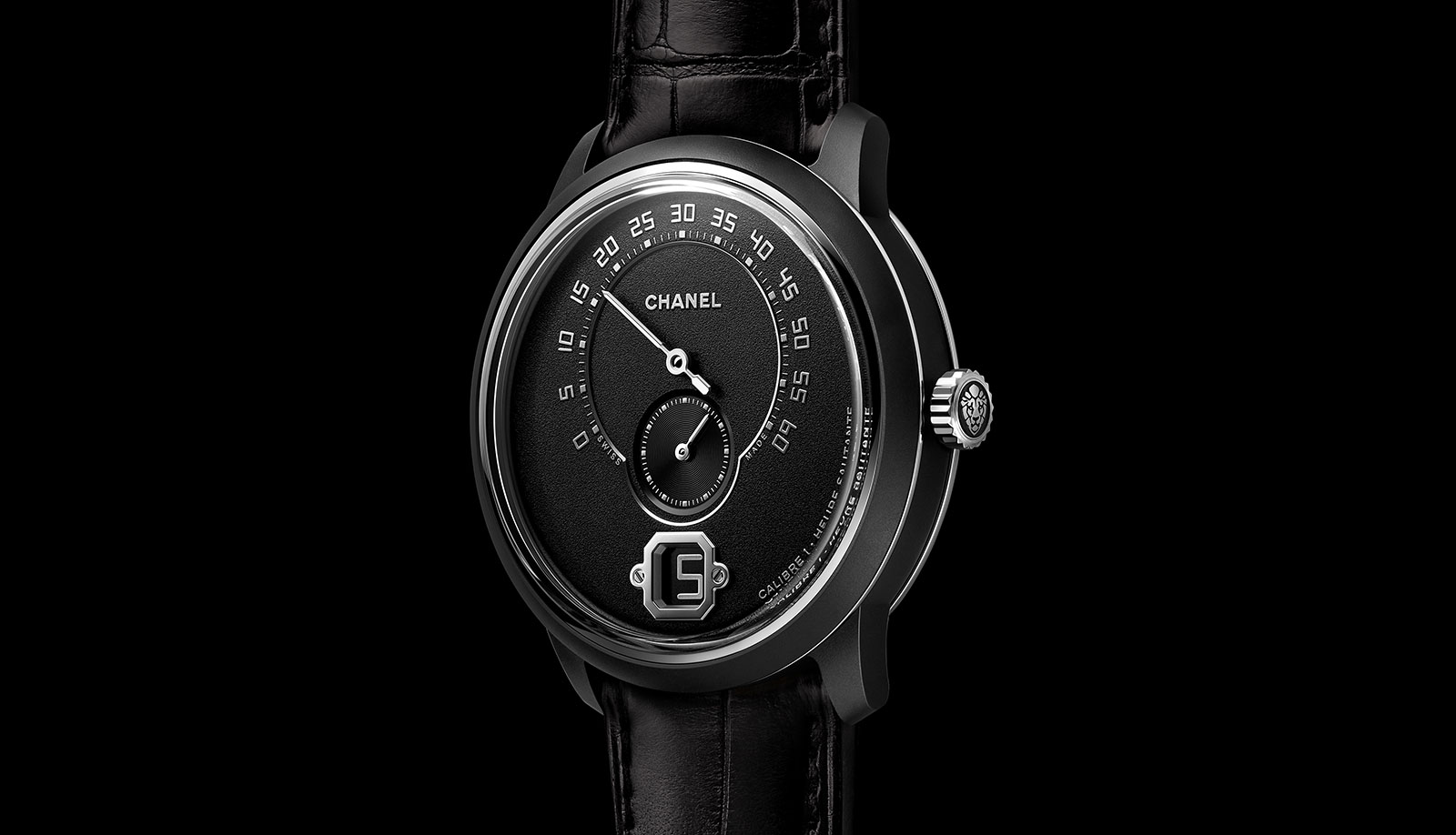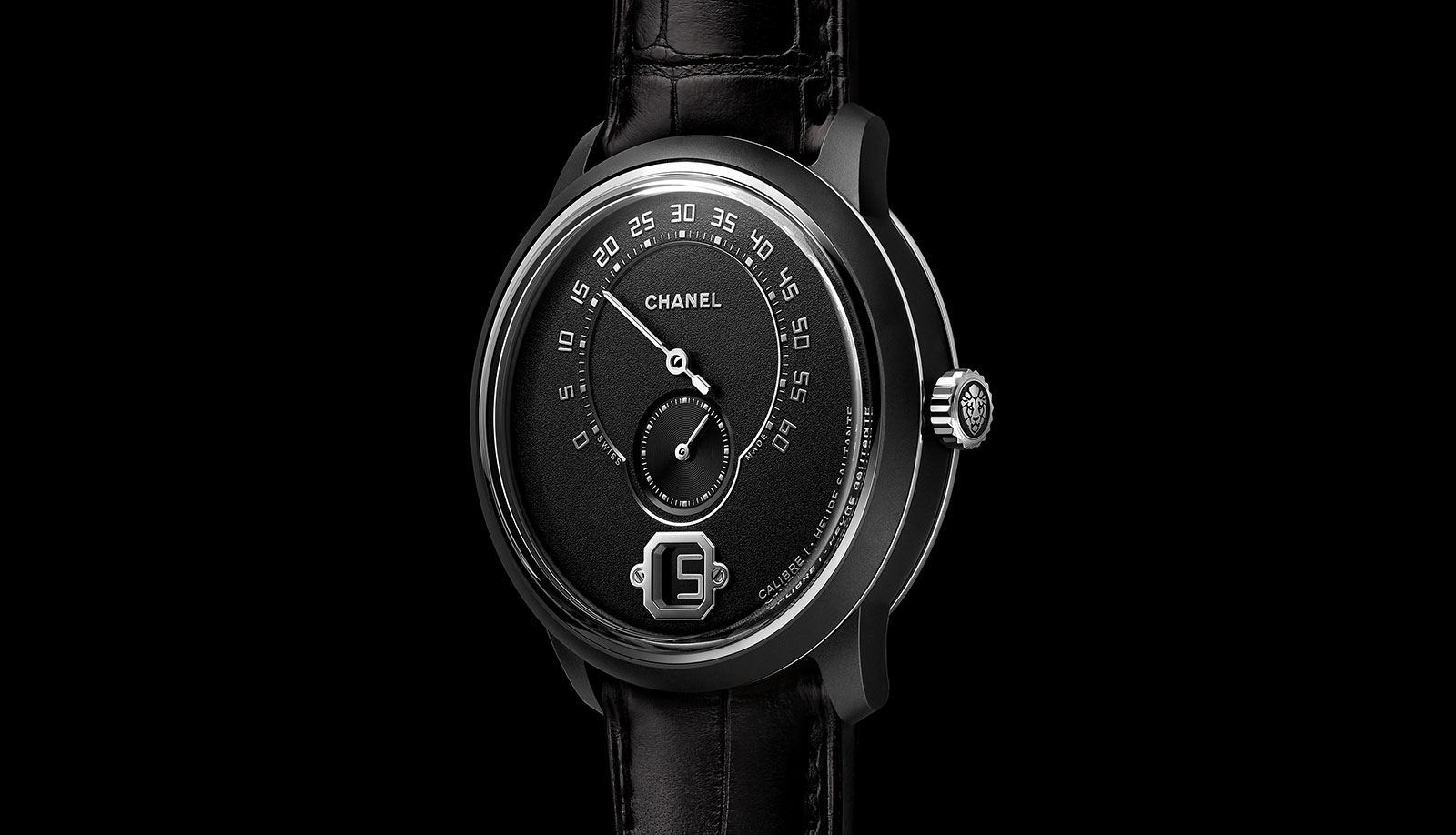 Best known for the fashionable J12 wristwatch in ceramic, Chanel has quietly built its mechanical watchmaking competence in the last few years. In 2016, the fashion house unveiled the Monsieur de Chanel retrograde jump hour, powered by a movement developed with the help of independent watchmaker Romain Gauthier, in which Chanel owns a stake. And last year, the Wertheimer brothers, who together own Chanel, bought a substantial minority in F.P. Journe.
But most crucial of all was the agreement inked early in early 2019 where Chanel agreed to buy a 20% stake in Kenissi, a movement factory majority owned by Tudor, and consequently, by Rolex. With a vast new factory under construction in Le Locle, Kenissi gives Chanel access to high-quality mechanical movements produced in large numbers, large enough perhaps, to replace the ETA and Sellita movement it is now reliant on.
At Baselworld this year the facelifted J12 equipped with a Kenissi movement made it debut, the first step in Chanel's move upward in the value chain when it comes to proper watchmaker.
Overseeing all that is French national Frédéric Grangie, a luxury industry lifer who started his career at Louis Vuitton in 1992 – in the anti-counterfeit department interestingly – before stints at Marc Jacobs, Fendi and Goyard.
From 2010 to 2016 he returned to Louis Vuitton as the chief executive of the brand's Japan operation, a crucially important role as Japan is one of Louis Vuitton's largest markets.
And in July 2016, a few months after the launch of the Monsieur de Chanel,  Mr Grangie was appointed President of Chanel Watches & Fine Jewelry.
I was supposed to speak with Mr Grangie at Baselworld but a railway delay meant the interview was not to be. He kindly agree to do it over email, and here it is.
The interview was edited for clarity.
---
Amongst the fashion houses that also produce watches, Chanel is arguably the most successful in watchmaking, thanks to the iconic and best-selling J12.
You are now developing men's watches more widely. Can you explain how you plan to achieve the same success with men's watches as you did with the women?
Watches remain timeless objects of desire and design associated with unique know-how. In 2000, Jacques Helleu created the J12, first of all, for himself, and therefore, for men as well.
No doubt he foresaw before anyone else, and because Mademoiselle Chanel herself was inspired by it, that women would quickly borrow their watches from the men's wardrobe. And in that sense J12 was a revolution.
Our philosophy as a fashion and creative house is to ensure the excellence and desirability of our creations, and to give to our clients the freedom of choice. And what's great today is that our clients, men and women, are as sensitive and passionate about the calibers as they are about the design.
In the meantime, we are delighted to observe the real passion that has met the Monsieur de Chanel since its presentation in Basel in 2016. And that's why in 2019, we continue to enrich the collection especially with the limited edition in black ceramic.
The passion for calibres as you mention means the collaboration with Tudor on the Kenissi manufacture comes at a good time, since it allows Chanel to develop "manufacture" movements. Can you tell us how the relationship between the two companies developed, and where it is going?
The new Kenissi manufacture offers a high-end product, meeting the exacting specifications of Chanel. In addition, we share with the Kenissi manufacture a common vision and values of excellence.
So today, we are presenting the new J12 Calibre 12.1, equipped with a Kenissi movement but you will be discovering other designs in due course.
Are there plans to develop complicated "manufacture" movements at Kenissi, like a chronograph for the J12 for instance?
I am sure you understand that I cannot answer this question at this stage.
You spent a good number of years in Japan, first with Fendi and then as the head of Louis Vuitton Japan. The country is a big market for luxury goods but also one with unique and refined taste. How did that experience shape your perspective on the business?
The Japanese market is one of excellence. It is a very sophisticated and mature market. 
Luxury brands have been established there since the 1970s, and Japan invented modern luxury through integrated distribution. They make no compromise when it comes to accomplishment.
Above all, and after 10 years spent in Japan, I have a real, personal and sentimental passion about this country.
---
Back to top.
---
You may also enjoy these.