Interview: Shinji Hattori, President of Seiko Watch Corp
The President of Seiko discusses the watchmaker's plan to grow its high-end watch business.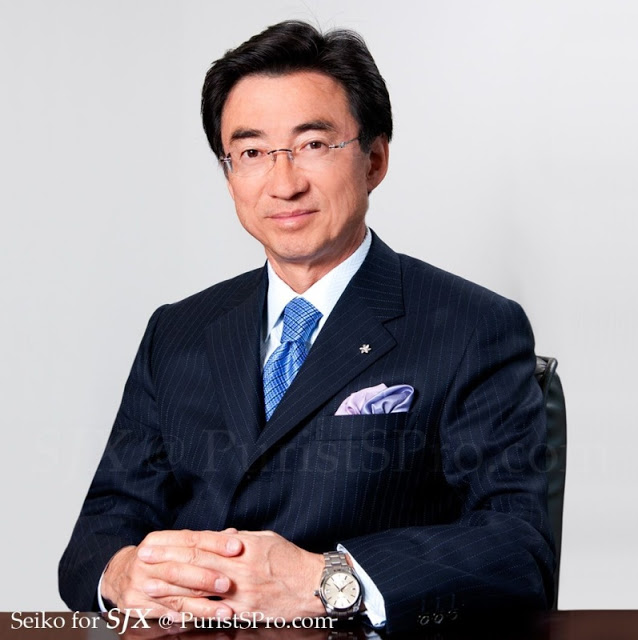 Last year when I visited Seiko in Japan I was fortunate enough to interview Shinji Hattori, the President of Seiko Watch Corp and Seiko Holdings. Part of the fourth generation Hattori family to run Seiko, Mr Hattori is not a colour corporate leader.
Beyond the family business, Mr Hattori's hobbies include an Elvis band, for which he is the lead singer. I am eagerly awaiting his CD.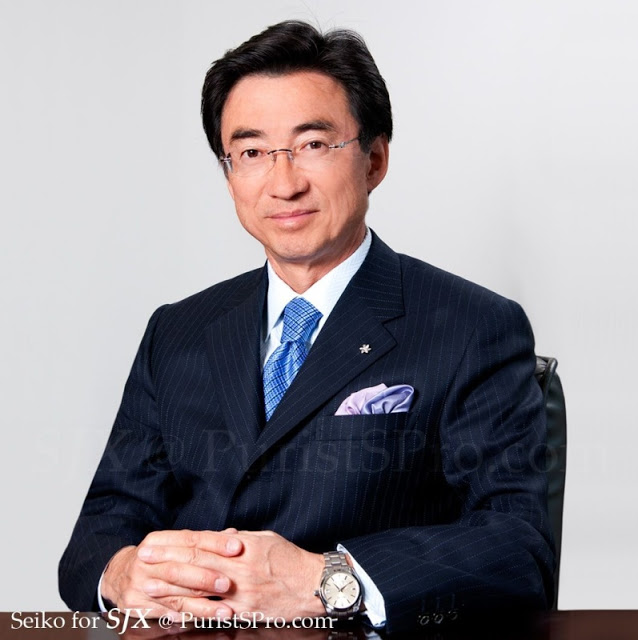 Reading between the lines in the interview one can surmise the Grand Seiko and Credor will gradually be sold more widely outside of Japan – perhaps even the high horology Credor like the Spring Drive Eichi – but that will take time. Seiko will stick to the traditional GS look, after all the 130th annivesary GS is a nearly perfect remake, but there is a tacit admission GS can be marketing better.
Here is the transcript of the short but informative chat with Hattori-san.
SJX: Why did Seiko take the decision to market Grand Seiko outside of Japan?
Shinji Hattori (SH): This is because there has been a great deal of demand for Grand Seiko from outside Japan in recent years. Until very recently, we were not able to fulfil that demand because all our capacity was required to satisfy demand from within Japan, especially for the mechanical collection. We have now invested in increased capacity and that is why we were able to announce the international launch of Grand Seiko last year.
SJX: In my opinion Seiko marketing has been a bit conservative given the qualities of the watch. I am a Grand Seiko fan and think the watches deserve more recognition. What is Seiko's plan for GS to be publicized outside of Japan?
SH: I agree with you. Grand Seiko is well known among the watch connoisseurs, but is not yet known to the wider public.  We will change this in the coming years.
Our long term goal is for Grand Seiko to be a well-known and respected brand. This will take time, investment and a high-quality distribution network and we are working on all three elements of this plan.
SJX: In your opinion, what are the strengths, and the weaknesses, of the high end Seiko watches like Credor and GS?
SH: The strength is the unrivalled quality of our watches. Grand Seiko and Credor offer the highest levels of precision and reliability. The quality of our materials and engineering ensures that this precision and reliability endures over time.
The weakness is, of course, that these brands are not yet widely known.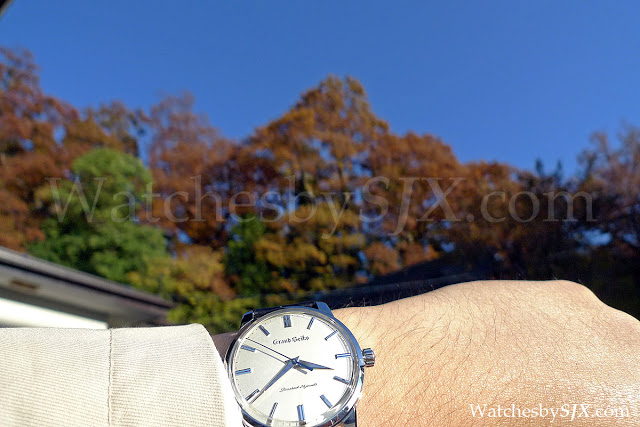 Grand Seiko130th Anniversary
SJX: GS watches are extremely high quality, but conservative in design. Is the intention to continue with classical designs for GS?
SH: The Grand Seiko 'look' is long established and already recognised by many watch connoisseurs worldwide. Its conservatism is part of its appeal.
What Grand Seiko lovers know, however, is that while the exterior design may be quiet, the brilliance of the surfaces, and the diamond cut of the hands and markers give each Grand Seiko a special sparkle of quality that is unique and distinctive.
From time to time, we modernise the design to some limited extent, as you can see from the recently introduced [Spring Drive] chronograph models, but we will not alter the basic design.
SJX: Aside from the high-end watch lines, I also like the mid range models, especially ceramic case Prospex divers like SBDX011. Are there plans to develop this line? For example maybe a diving chronograph?
SH: SBDX011 is a typical SEIKO sport model, and I think we will expand the range with some other calibres in the future.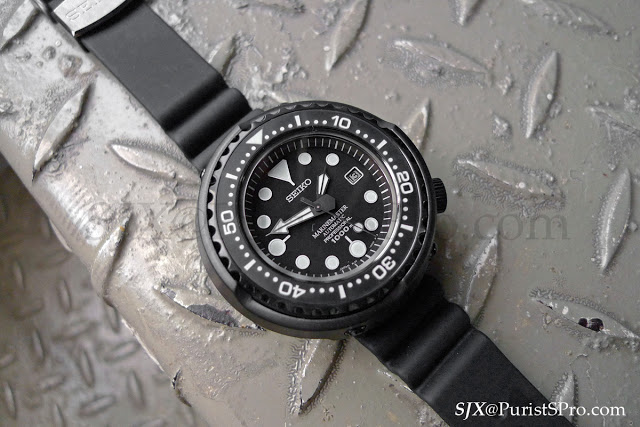 Seiko Marinemaster SBDX011
SJX: Seiko collaborated with famous watch designers in the past like Jorg Hysek and Gerald Genta. Any plans for this in the future?
SH: We do not have any such particular plan at the moment, but I do not rule out future possibilities.
It would be wonderful to have a strong collaboration with international designers when there is a specific project that requires a different design perspective.
SJX: Thank you!
Back to top.
---
You may also enjoy these.