Watch of the Day: Seiko Snow Monster (and explaining the Seiko Thailand limited editions)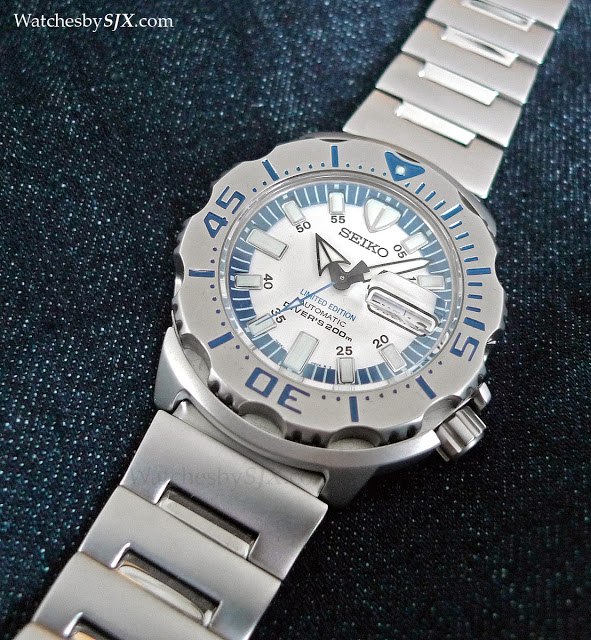 For several years now Seiko has made an several limited editions for the Thai market. Several models have been used as the base for the edition, but the most common is the Seiko Monster. There have been yellow, red, blue and green Monsters, most recently the multi-coloured Zamba Monster, as well as the Watch of the Day, the Snow Monster.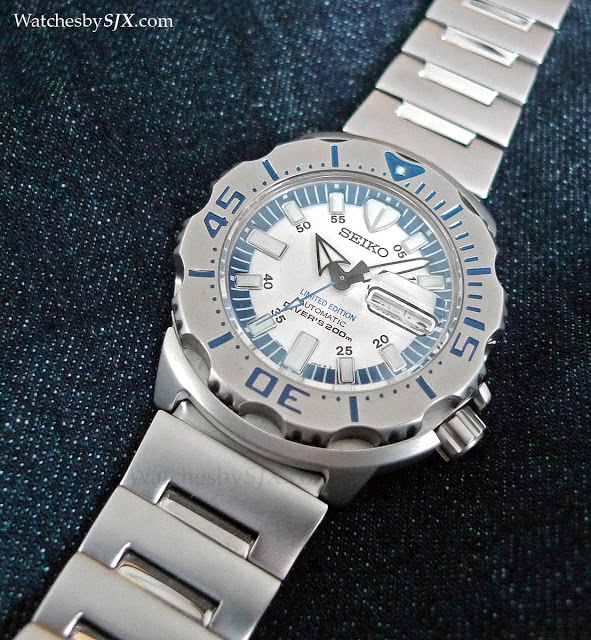 Seiko Snow Monster
The ordinary Seiko Monster is a US$250 watch, and even the second generation, upgraded Monster is only a little bit more. In contrast, the 2555-piece edition Snow Monster retailed for about THB20,000, or about US$700. The Snow Monster is an immensely likeable watch, despite the vast mark-up from the basic Monster. Judged in isolation, the $700 for a Snow Monster is reasonable, given its quality. Relative to the $250 of the basic model that is a ludicrous mark-up, but that just demonstrates what tremendous value the basic Seiko Monster represents.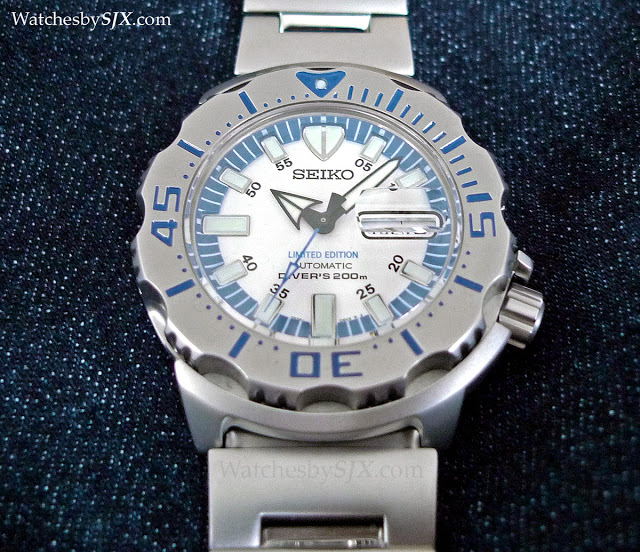 Fortunately the Snow Monster is different enough. Like the other Thailand Monsters, the Snow Monster has a sapphire crystal with a magnifier for the day and date window, compared to the mineral glass of the ordinary model. What really sets the Snow Monster apart is its aesthetics, and it's not just a different dial colour. Inspired by the snowy landscapes of Hokkaido in Northern Japan, the Snow Monster has an unusual and attractive sandblasted case finish, which is uncommon amongst watches in general. The differences are subtle, but add up to a totally different look.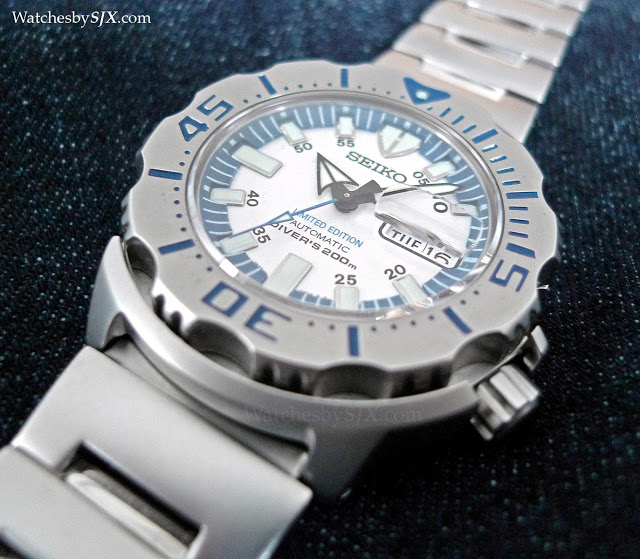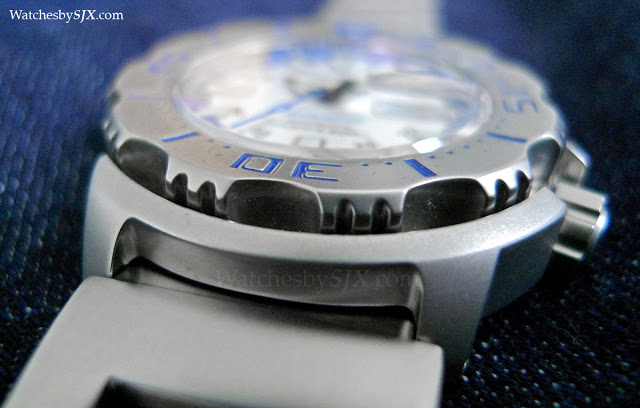 Unfortunately it picks up scratches far more easily than the typical brushed finish, but combined with the blue accents the Snow Monster is by far the most attractive Seiko Monster. Interestingly, and Seiko Watch Corp. of Japan (SWC) is keen to stress this, "Monster" is not an official model name for the watch. The moniker emerged from fan folklore, but SWC itself never refers to the watches as "Monster". Each of the Thailand editions is created at the request of Seiko Thailand, a subsidiary of SWC. Seiko Thailand outlines what it requires, details like model, production, price and so on, and then the watch is designed by SWC. The first Thai market limited edition was the yellow Monster made in 2003; yellow is an important colour in Thailand as it is associated with the King of Thailand. No other country has a comparable number of national limited editions. According to SWC, that's due to the enormous popularity of the Seiko Monster in Thailand and the resulting requests from Seiko Thailand. SWC also explains that such limited editions, which get a lot of press in Thailand, serve to raise interest in the Seiko brand in general as well as the regular line of watches. – SJX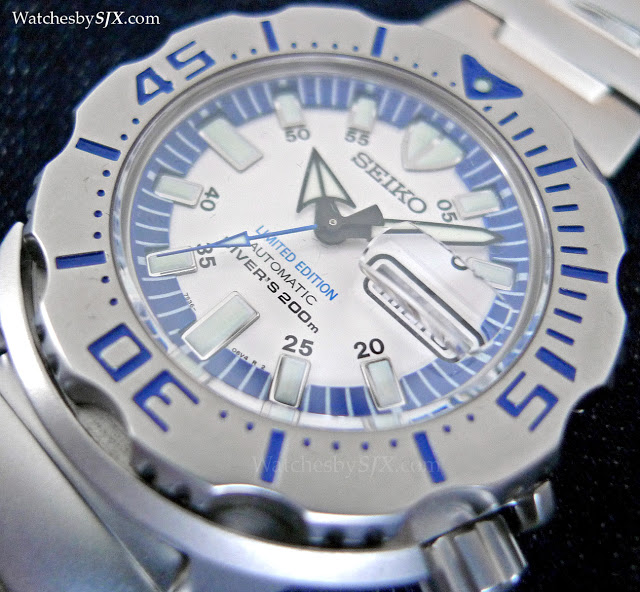 Back to top.
---
You may also enjoy these.