Geneva Watch Auction Report Spring 2019
From George Daniels Grand Comp to Patek Philippe prototype.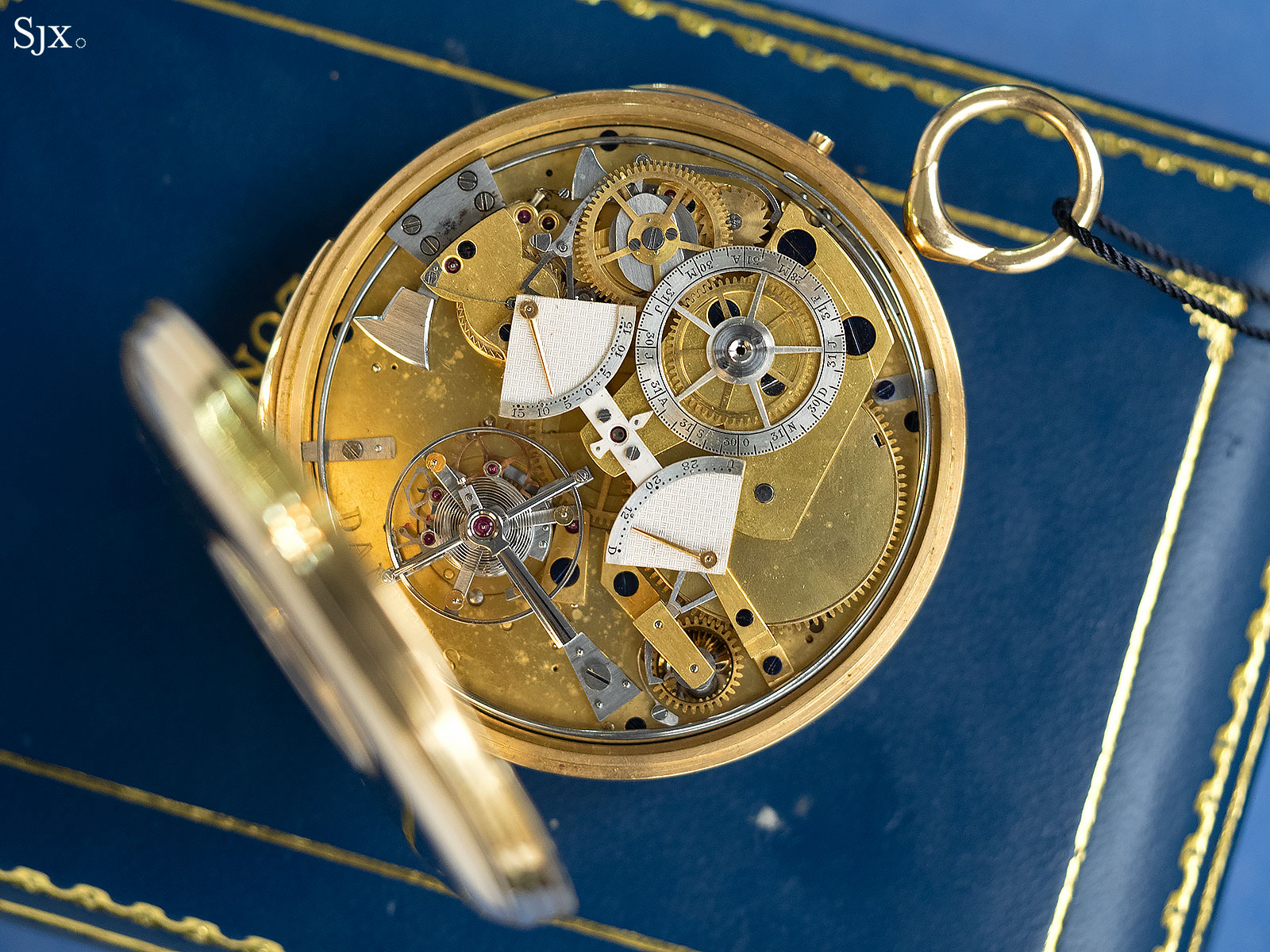 For the first time in a long time the most expensive watch sold during a Geneva auction season was not a mainstream vintage watch like a Patek Philippe ref. 2499 or Rolex Daytona (it was the 2499 "Asprey" last season), but instead the George Daniels Grand Complication. The Grand Complication helped take Phillips to the top spot this season, making up almost 10% of its weekend total of 25.8m Swiss francs, compared with 11.5m francs at Christie's, 10.3m francs at Antiquorum, and 9.09m francs at Sotheby's.
A watch nerd's dream if there ever was one, the Daniels Grand Complication pocket watch sold for 2.42m Swiss francs, all fees included, at Phillips, a result that was solid and fair, but not exceptional. A contributing factor to the price was no doubt the announcement by Sotheby's, made just two weeks before, that it will sell the George Daniels Space Traveller I in July 2019 (along with over 800 other pocket watches from an epic collection).
As expected for such an esoteric timepiece, the bidding on the Daniels Grand Complication was concentrated, with only three bidders on it. Two were on the phone, represented by James Marks and Tiffany To, both of Phillips, as well as noted collector Claude Sfeir, who was sitting with Francois-Paul Journe.
The bidding was measured, and not as frenzied as is often the case with more fashionable watches, and in the end only Mr Sfeir and Ms To's client were left, with each moving in 50,000 franc increments. In the end Ms To's client walked away with the watch, one of the most important creations by an independent watchmaker of our time, at reasonable price.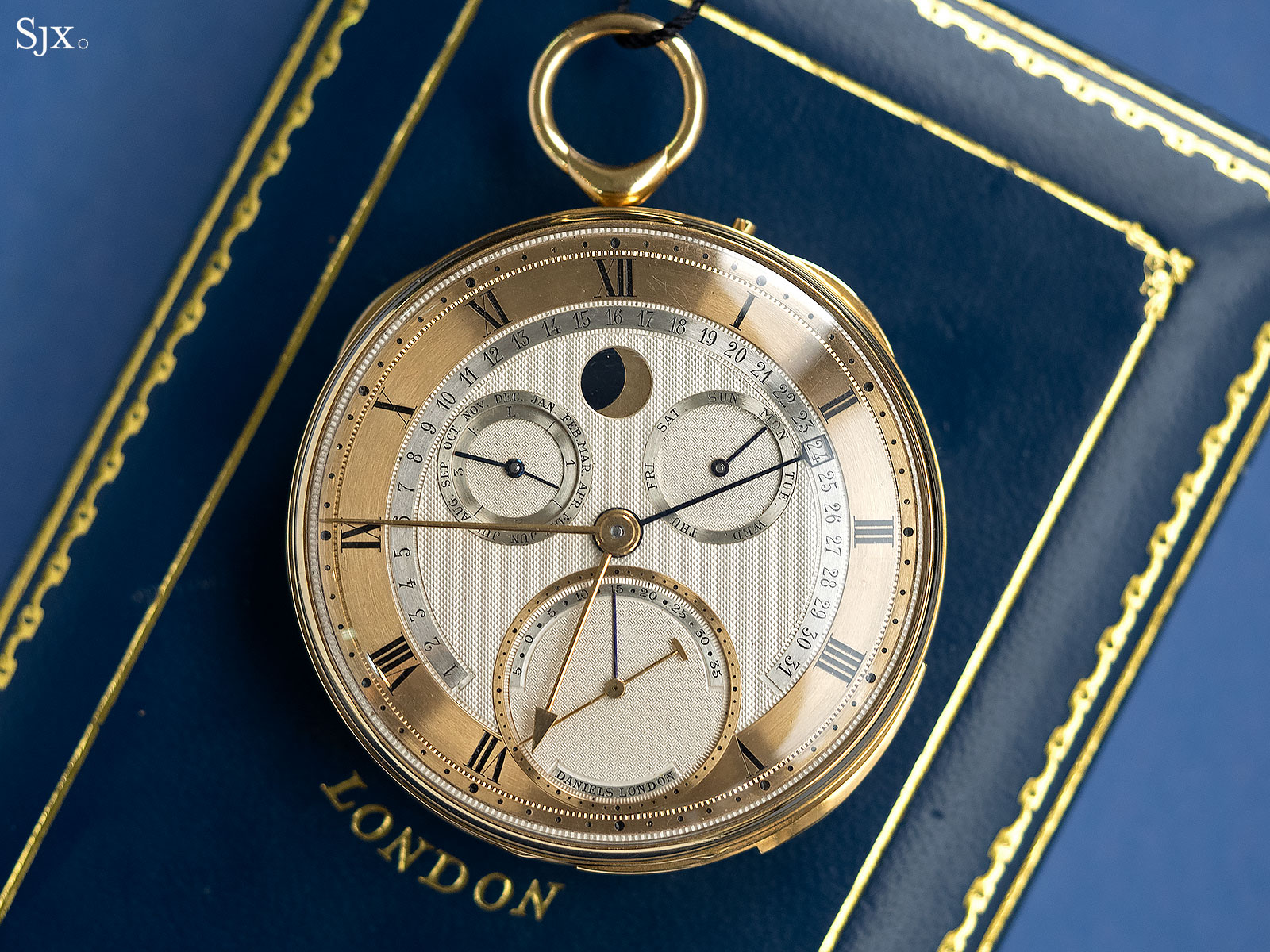 Though the room was full, there wasn't much bidding from the audience, most of whom were dealers, journalists, bloggers, and insiders of one sort or another. Nearly all of the most expensive watches sold at all the auction houses went to phone bidders.
That is symptomatic of the larger market, which felt fatigued – that was most apparent at Antiquorum, which had over 700 lots, including several dozen pens. With the wider world plagued by a trade war, Brexit, and other ills, collectors are no doubt feeling a bit more prudent, while dealers are burdened with high levels of inventory, putting a damper on things generally.
That is especially the case for sports chronographs that were all the rage in the years leading up to 2018, especially vintage, hand-wound Rolex Daytonas (the self-winding Daytona models still have some momentum). Over the weekend Phillips sold an excellent example of a "Paul Newman" Daytona ref. 6263 "Oyster Sotto" for 704,000 including fees. While that may seem to be mind boggling large sum, the record for this reference was set in May 2016 at Phillips with one selling for 1.99m francs.
What has taken the place of the "Paul Newman" Daytona as the flavour du jour, though not quite with the same ferocity, is the Patek Philippe Nautilus. Every auction house had an example of the original Nautilus, the ref. 3700 "Jumbo", on offer, along with a plethora of modern specimens. The vintage Nautilii all sold within expectations, with the contemporary models continuing to sell for vast premiums over the retail price.
Condition, condition, condition
Sold just minutes before the Grand Complication was a Daniels Anniversary wristwatch, which set a record, selling for 456,250 francs, fees included. That nets the seller a modest profit, with the same watch having been sold at Bonhams in 2016 for about 34% less.
Being more affordable – and more importantly, a wristwatch – the Daniels Anniversary had a lot more interest. Half a dozen bidders competed for the watch, although towards the end there were only three – an online bidder from Oman (who won several high value lots throughout the sale), Mr Journe (who has said on many occasions Daniels was an inspiration), and Alex Ghotbi of Phillips who finally clinched the watch.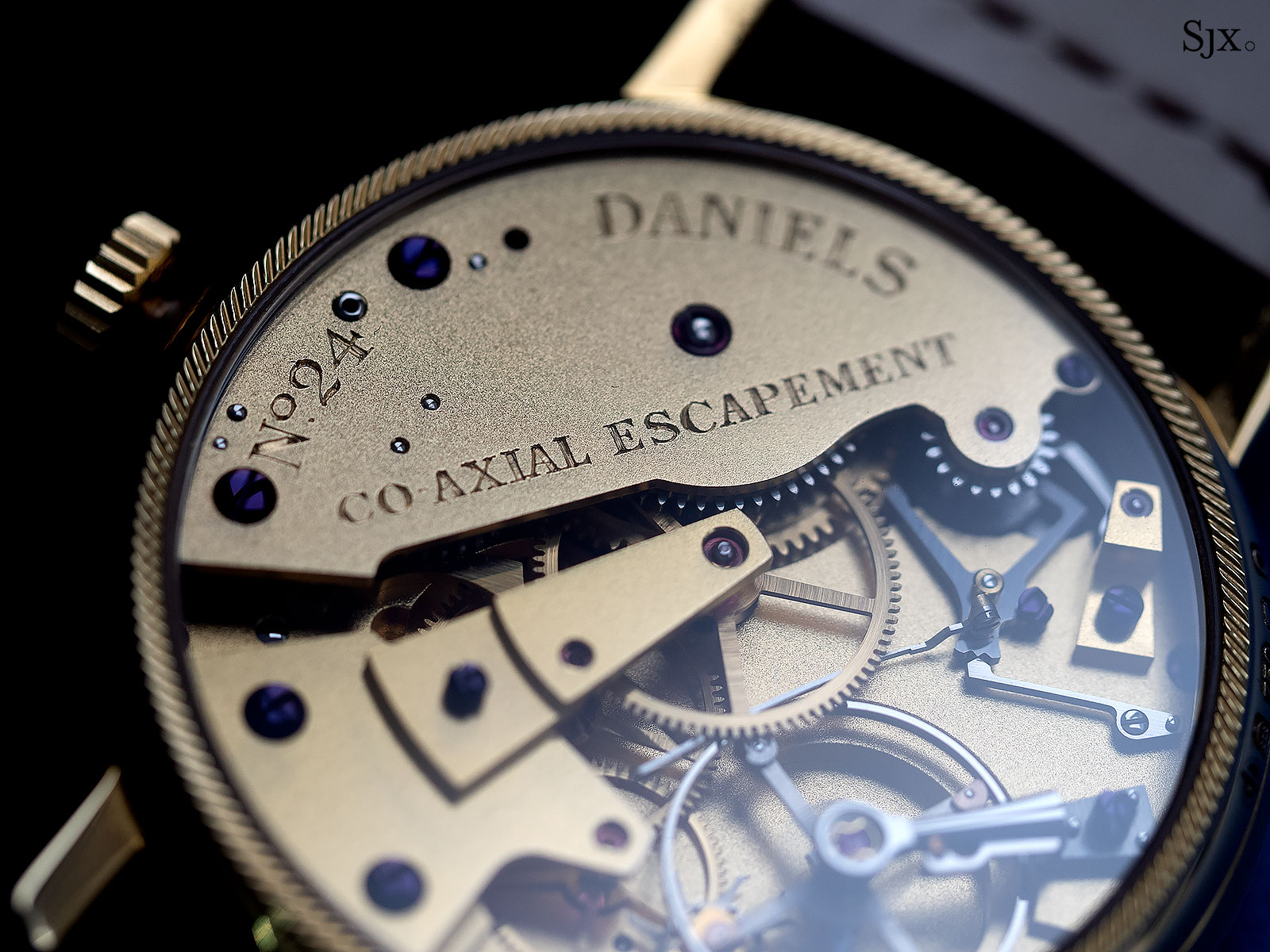 Notably, Mr Journe was an active bidder for many of the top lots in the sale, after having won several significant vintage watches last year.
He was vying for the incredible, practically mint Rolex ref. 8171 "Padellone" triple calendar, though that went to Tiffany To of Phillips. Mr Journe did win what was the best preserved vintage Rolex of the season, a near "new old stock" Submariner ref. 5508 that sold for a record 500,000 francs.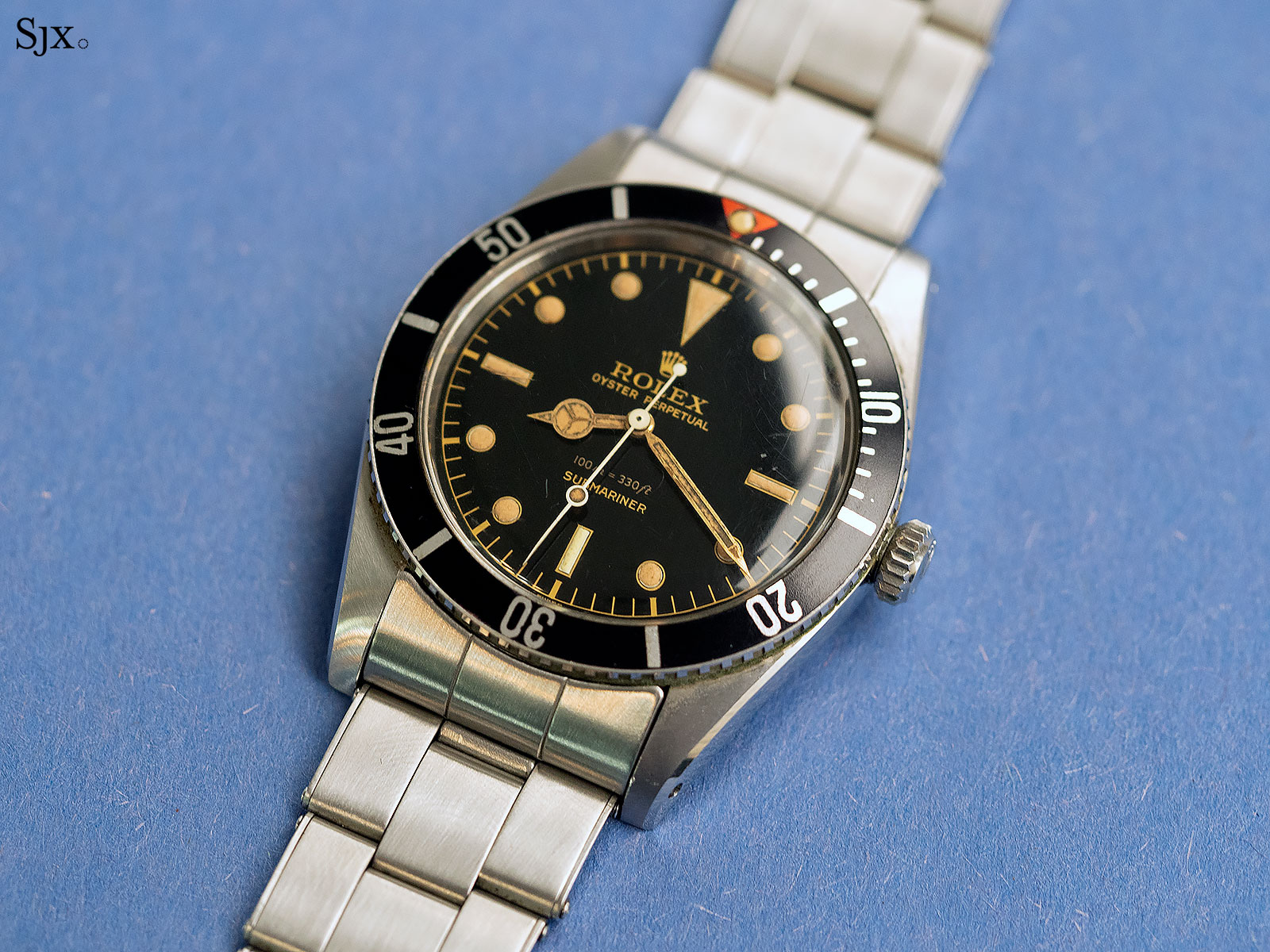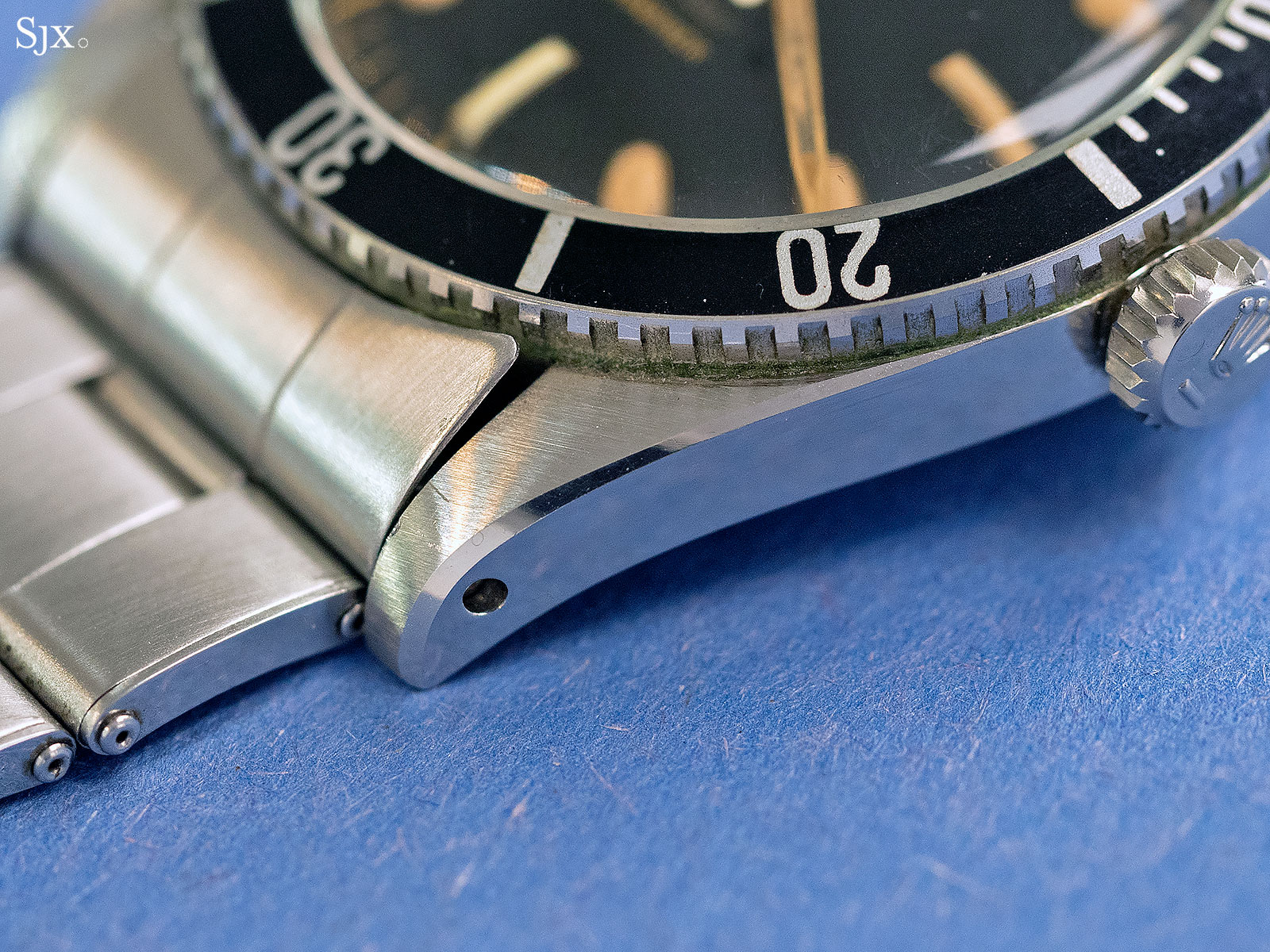 Another pristine watch that set a record at Phillips was a less likely candidate: a Longines A-7 ref. 3592 chronograph. Best known as being an oversized aviator's watch supplied to the US air force in the 1930s, this particularly A-7 is a civilian example with a steel case (instead of the nickel-plated brass of the issued versions). And it is signed "Eberhard Milan" on the dial, having been sold by the Italian retailer.
The interest in the watch was significant. In the room there was both Davide Parmegiani and Giovanni Zavota, two noted Italian watch dealers, as well as an online bidder in Miami. But the winner was on the phone with Jill Chen, recently promoted to Head of Watches at Phillip's Hong Kong office.
The Longines made 250,000 francs with fees, making it the most expensive Longines ever sold at auction, and most probably also the most expensive Longines, period.
The appeal of a vintage watch in mint condition is a universal one, and high prices for such watches were demonstrated across all the auction houses.
Over at Sotheby's, there were fewer attendees, and the top lot was a Patek Philippe ref. 2497 perpetual calendar in pink gold that was in fine enough condition it is regarded as one of the best to come to market in recent memory. It sold for 980,000 francs to a bidder on the phone with Sotheby's Benoit Coulson, who was up against his boss Daryn Schnipper, also on the phone, though in a perfect world the watch might have sailed past a million.
Another incredible vintage watch at Sotheby's was a Cartier Tank Cintree in yellow gold. A late example dating from the 1950, the watch is 70 years old but looks like it was worn for perhaps a week in its entire life. Even its delicate gold bracelet had barely any wear.
Though hampered by an ambitious estimate of 100,000-200,000 francs, the watch still sold easily at the lower estimate, for a total of 125,000 francs with fees. While that likely makes it the most expensive yellow gold Tank Cintree ever sold, the watch went to a discerning gentleman is widely regarded to be a savvy buyer.
Condition, condition, restoration
With its sale on the Monday after everyone else, Christie's no doubt suffered slightly from spent budgets and attendees having already left Geneva, which is why its last two lots, both significant watches, the Patek Philippe refs. 2497 and 2499, albeit in passable condition, failed to find takers. Yet Christie's still achieved a few exceptional results.
Most prominent amongst them was the Rolex ref. 6062 "Stelline" triple calendar in pink gold that sold for 975,000 francs with fees, again to a phone bidder represented by Alex Bigler, who is based in Christie's Bangkok office and often represents Southeast Asian clients. He was up against another phone-in bidding with John Reardon, the head of Christie's watch department.
Seemingly a strikingly well preserved example of a rare and desirable watch, the "Stelline" on offer actually had a "relumed" dial. When it was first sold at Antiquorum in 2015 – for a third of today's result – the watch had badly applied, aftermarket luminous dots.
Those botched dots were removed and replaced with new "lume" that was only correct in shape and colour, but also in composition: the dots were actually radium. How the radioactive material was obtained is surely one of the intriguing stories of the season that will never be known.
At 975,000 francs the "Stelline" sold for what a good, all original example can be expected to go for. While one sample makes for a weak hypothesis, it might indicate some buyers are more forgiving of sympathetic restoration.
Famous faces
"Relume" or not, the "Stelline" is an intrinsically beautiful and rare watch. Not so the Rolex Oyster Chronograph ref. 3525 in two-tone steel and gold, a pedestrian watch that was nonetheless owned by Andy Warhol. That being said, Warhol was a hoarder whose estate sale at Sotheby's in 1988 counted over 10,000 items, including 313 watches.
Before the sale, the 200,000-300,000 estimate for the Rolex was met with much scepticism, but it was unfounded. The bidding was swift and decisive, with Mr Bigler on the phone against a familiar face in Geneva auction rooms. The pace of bidding made it clear that both wanted the watch, budget be damned. And that is how an ordinary Rolex chronograph sold for 471,000 francs including fees to the bidder seated in the first row.
The big number for Warhol's Rolex contrasts with the fate of another watch with notable provenance: the personal pocket watch of Jean Adrien Philippe, the cofounder of Patek Philippe. Though well kept, the watch is fairly ordinary, and wasn't popular. It was one absentee bid against someone on the phone with Mr Reardon, who won the lot for his client at 68,750 francs, or slightly above the low estimate. There must be a watch nerd somewhere gleefully celebrating his relatively affordable, historically important piece of Geneva watchmaking history.
And infamous
The Patek Philippe everyone was talking about, but mostly for the wrong reasons was the prototype Patek Philippe Aquanaut at Antiquorum. The subject of much controversy before the sale, the watch nonetheless went on the block in front of a well attended sale room.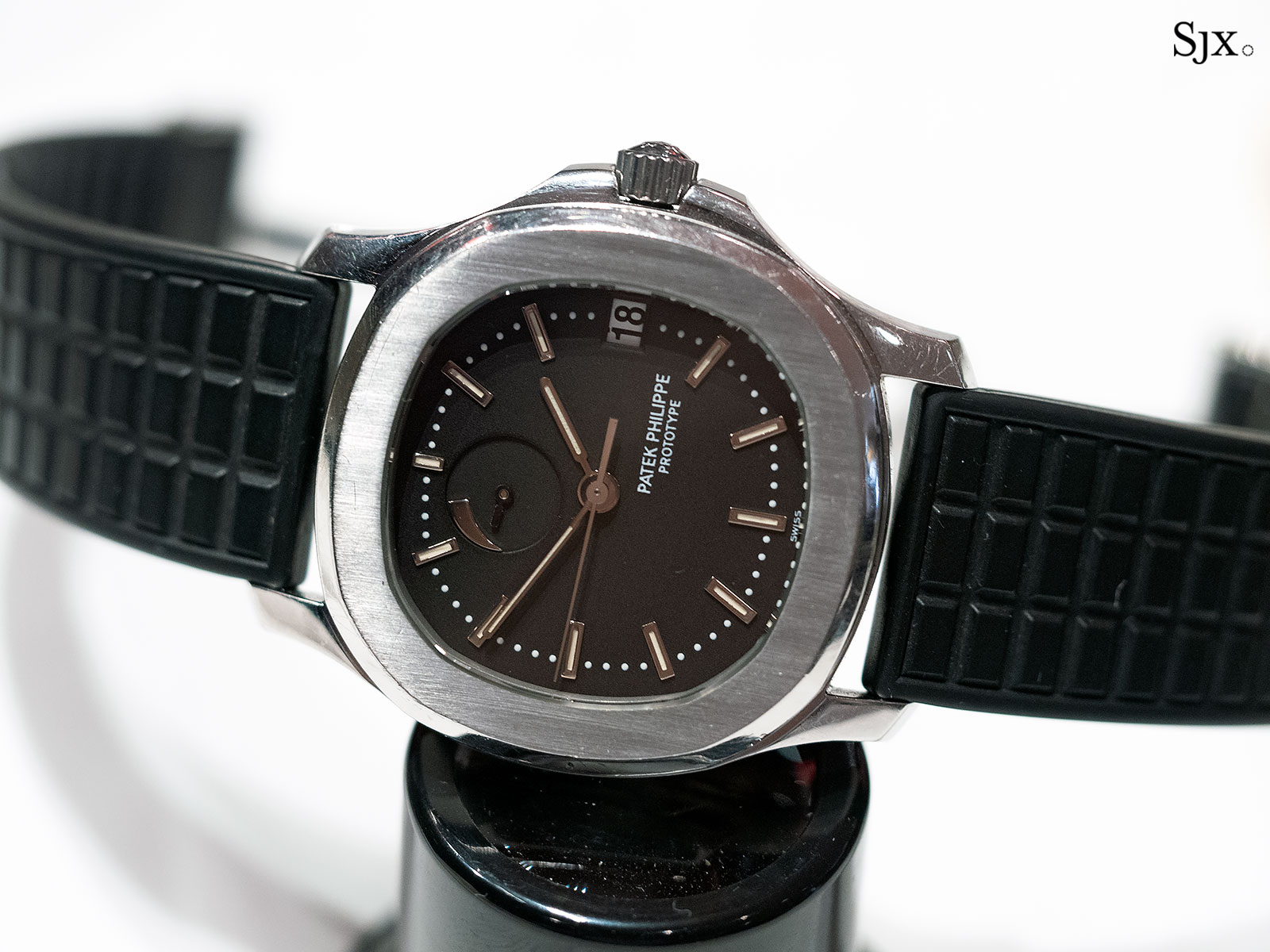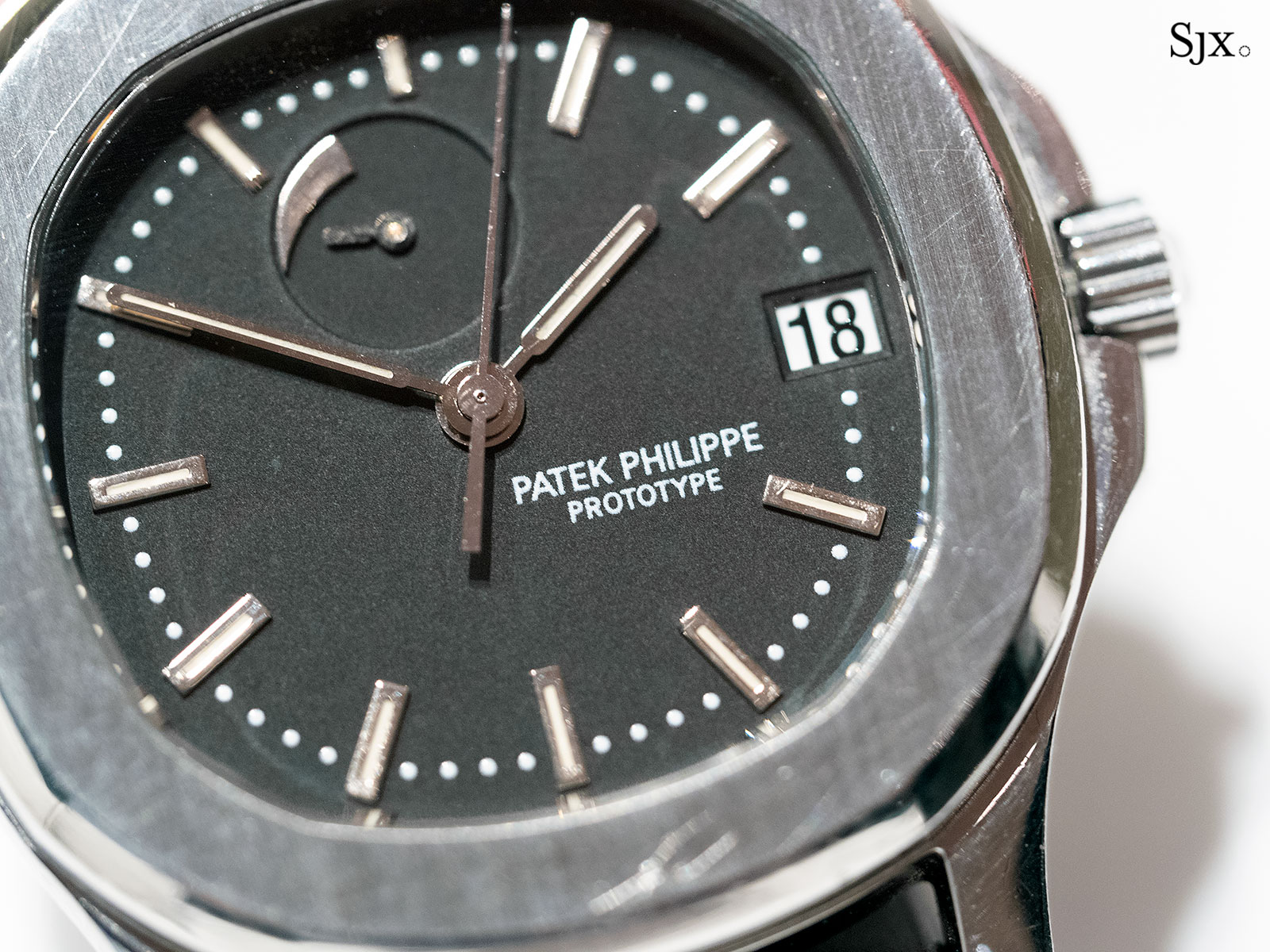 But there was no action in the room, with everyone a mere spectator. Instead the bidding came from two phone bidders. One was on the phone with Antiquorum's Vanessa Farsadaki, conversing in English, while the other bidder, speaking French, was represented by the auction house's chief executive Romain Rea, who is also the owner of vintage watch store in Paris.
The pace of bids and responses made it obvious both bidders really wanted the watch. With a low estimate of 50,000 francs, the bids moved quickly past the one, and then two, hundred thousand mark. Hesitation on the part of the bidders only set in close to 300,000 francs, and eventually Mr Rea's client won the watch for a hammer price of 330,000 francs, or 401,000 francs including fees.
And to close…
Every auction season brings with it watches that have niche appeal yet manage to find enough buyers to do well. Two stand out in that regard this season.
The first is the platinum Omega ref. 3903 "Cioccolatone" at Antiquorum that carried an estimate of just 3000-5000 francs. Several important industry personalities were spotted looking at the watch during the preview, and it unsurprisingly was the subject of a drawn out tussle between room bidders. And the final result was 72,500 francs with fees, which was well deserved.
And the other was the earliest numbered Breguet marine chronometer at Sotheby's. Dating from 1815 and numbered 104, it has an eight-day movement, double boxes, and a certificate from the Breguet museum. Estimate at 80,000 to 150,000 francs, the marine chronometer sold for 325,000 francs with fees, a triumph for important, historical timepieces.
---
Correction May 14, 2019: The Daniels Anniversary was first sold at Bonhams in 2017, not 2016.
Correction May 15, 2019: The "Guido Mondani Killy" was purchased by an anonymous bidder, and not Francois-Paul Journe as stated in an earlier version of the article.
Back to top.
---
You may also enjoy these.