Hands-On with the Patek Philippe Aquanaut Prototype
Being offered at Antiquorum Geneva.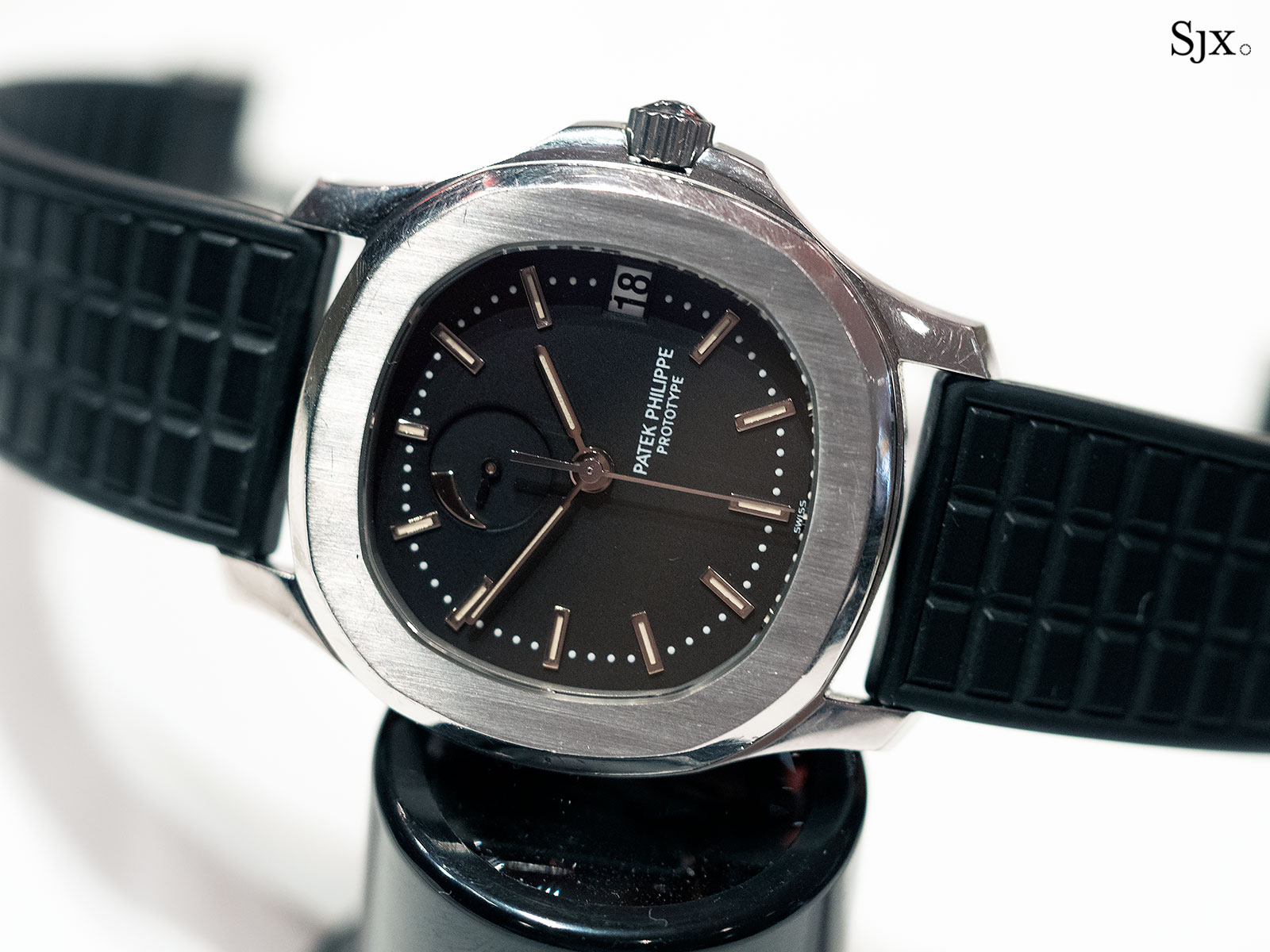 Since I featured the watch a week ago, the Patek Philippe Aquanaut prototype that'll soon be sold at Antiquorum has been the subject of a fair bit of controversy.
To recap, the watch is an Aquanaut ref. 5060 equipped with a cal. 330 movement that features a "comet" power reserve indicator. The complication was never put into production on the Aquanaut, but instead introduced on the Nautilus ref. 3710/1A. And the watch has a different dial from the production model, and is also marked as a prototype on the dial and movement.
The first point of controversy concerning the watch is its authenticity, especially since Patek Philippe will not issue an archive extract for the watch.
There was never any doubt about it in my mind – it looks correct to me – which is why it was featured in the first place; it is a Patek Philippe prototype.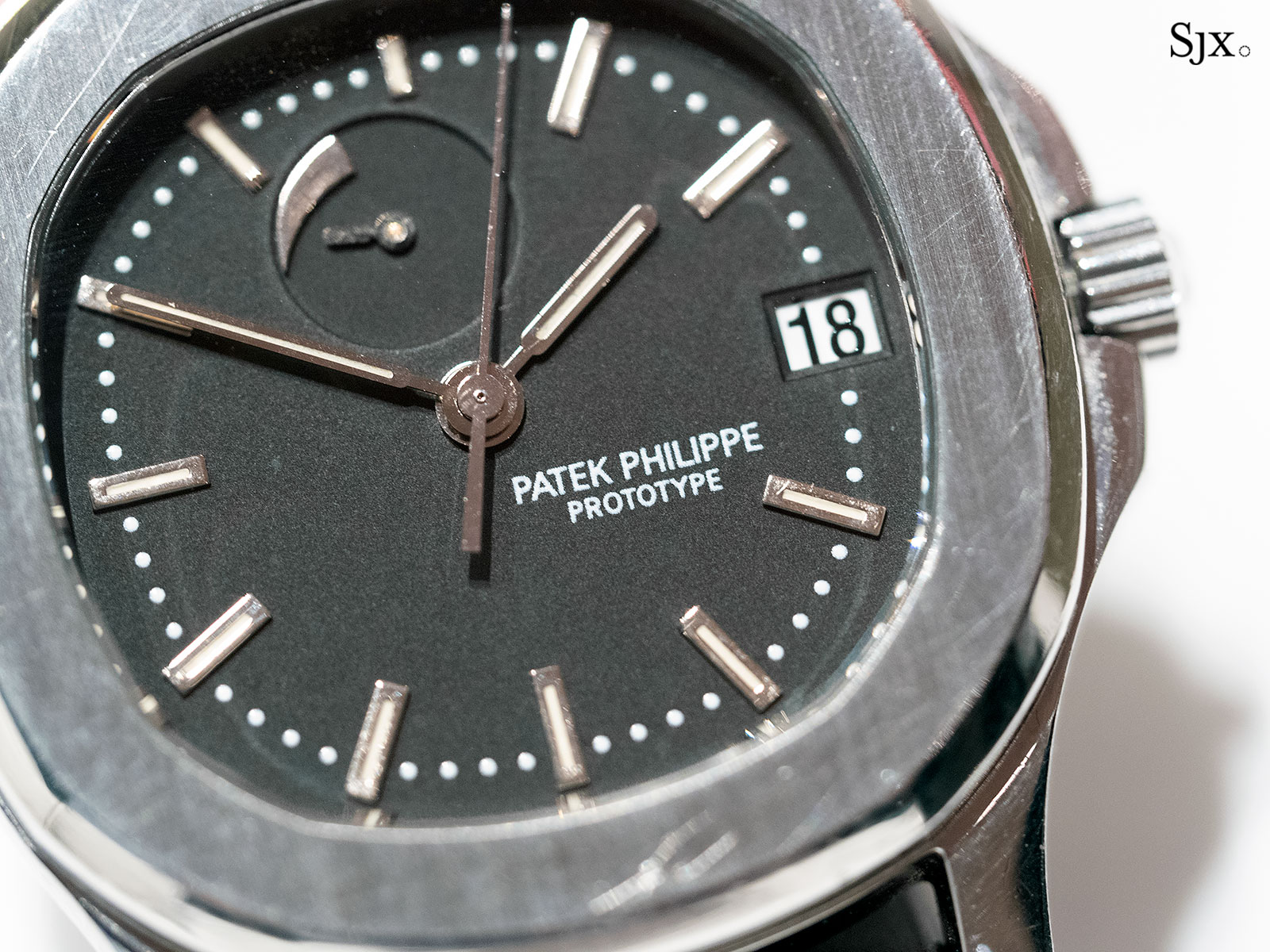 The second, and more sensible, point of contention lies in its ownership. Does it still belong to Patek Philippe?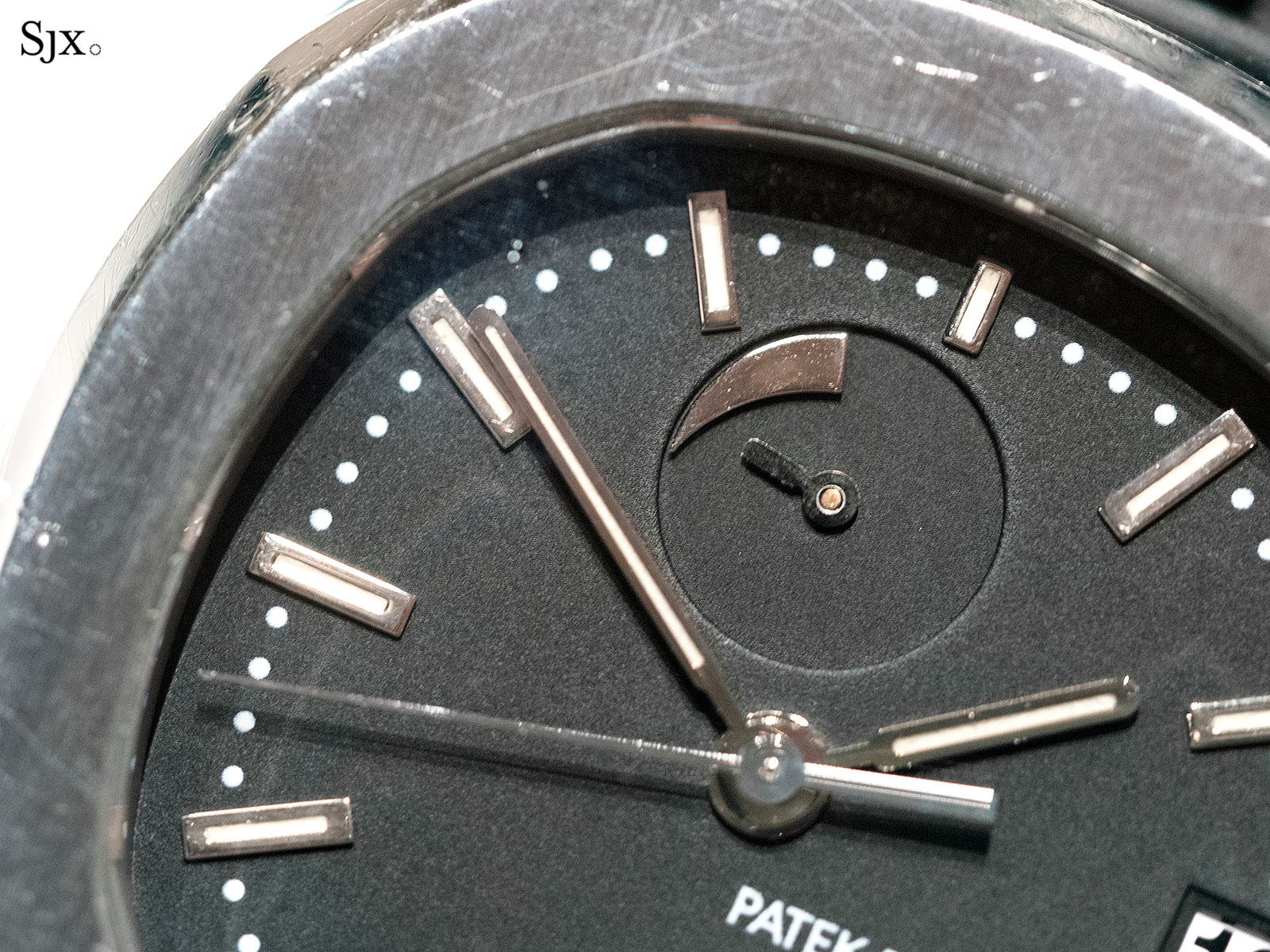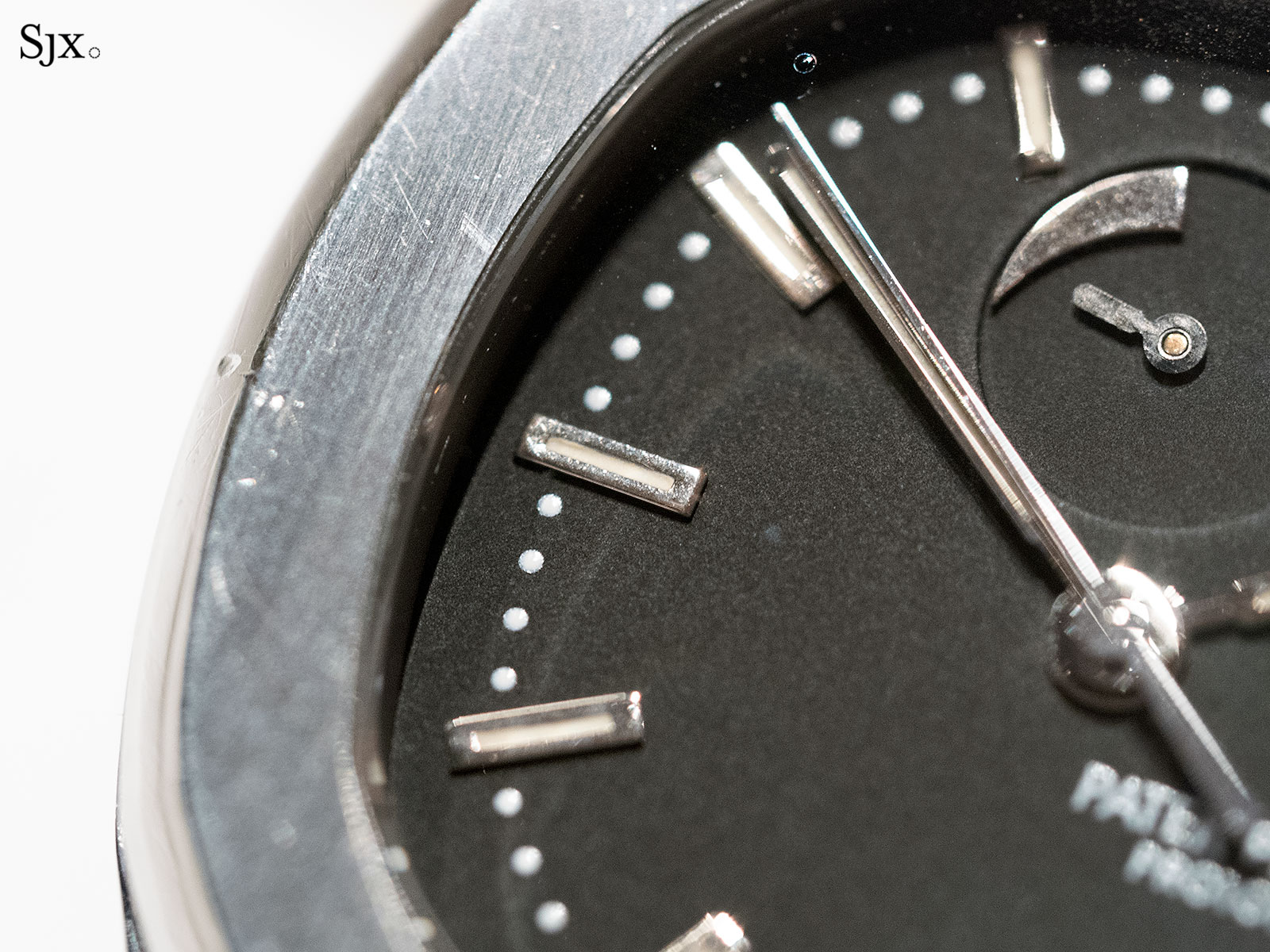 Antiquorum's managing director Julien Schaerer, states categorically: "The ownership is entirely clear. It is not longer the property of Patek Philippe; the watch is cleared to be sold to a new owner."
Naturally an auctioneer would say that, so it can be taken with a generous pinch of salt. But common sense backs that up: the watch is being offered in the hometown of Patek Philippe, which would have doubtlessly and easily stopped the sale if it was fraudulent.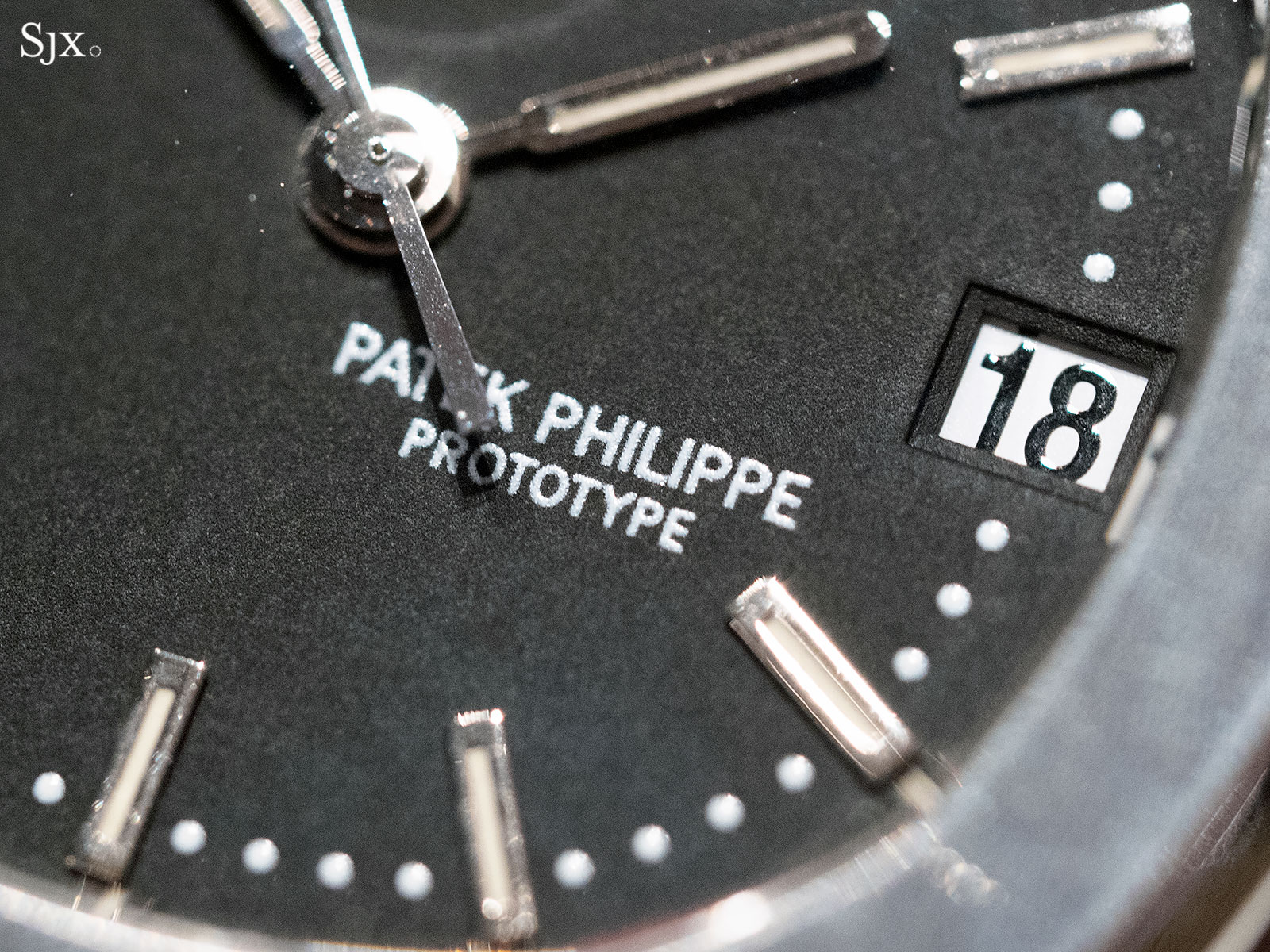 And then there are the documents that will be provided to the buyer of the watch – they unfortunately can neither be reproduced nor quoted here – which provide some background about the watch and its development.
Patek Philippe itself, and anyone associated with the brand, has absolutely no comment on the watch – telling in itself.
Notwithstanding all the speculation surrounding the watch, it is not especially impressive physically. Being a ref. 5060, it is a small 36mm in diameter. And it is also fairly well worn, with dings and scuffs that indicate it was probably worn for an extended period.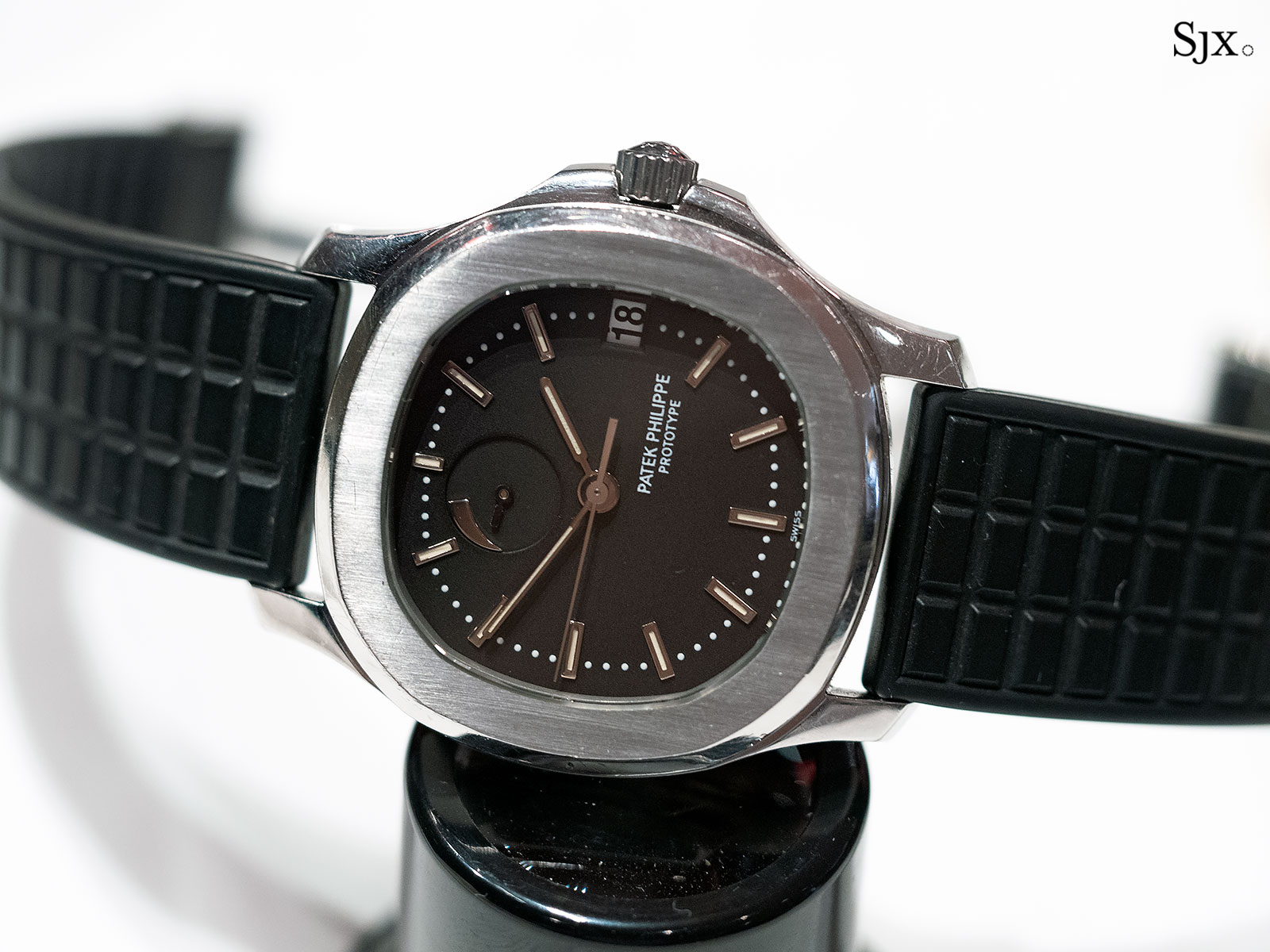 With an estimate of 50,000-80,000 Swiss francs, the prototype Aquanaut is lot 726 in Antiquorum's Geneva watch auction on May 12, 2019. In all likelihood it'll sell for much more than the high estimate.
---
Back to top.
---
You may also enjoy these.