Highlights: Phillips Geneva Watch Auction X
From 1518 to Zeitwerk.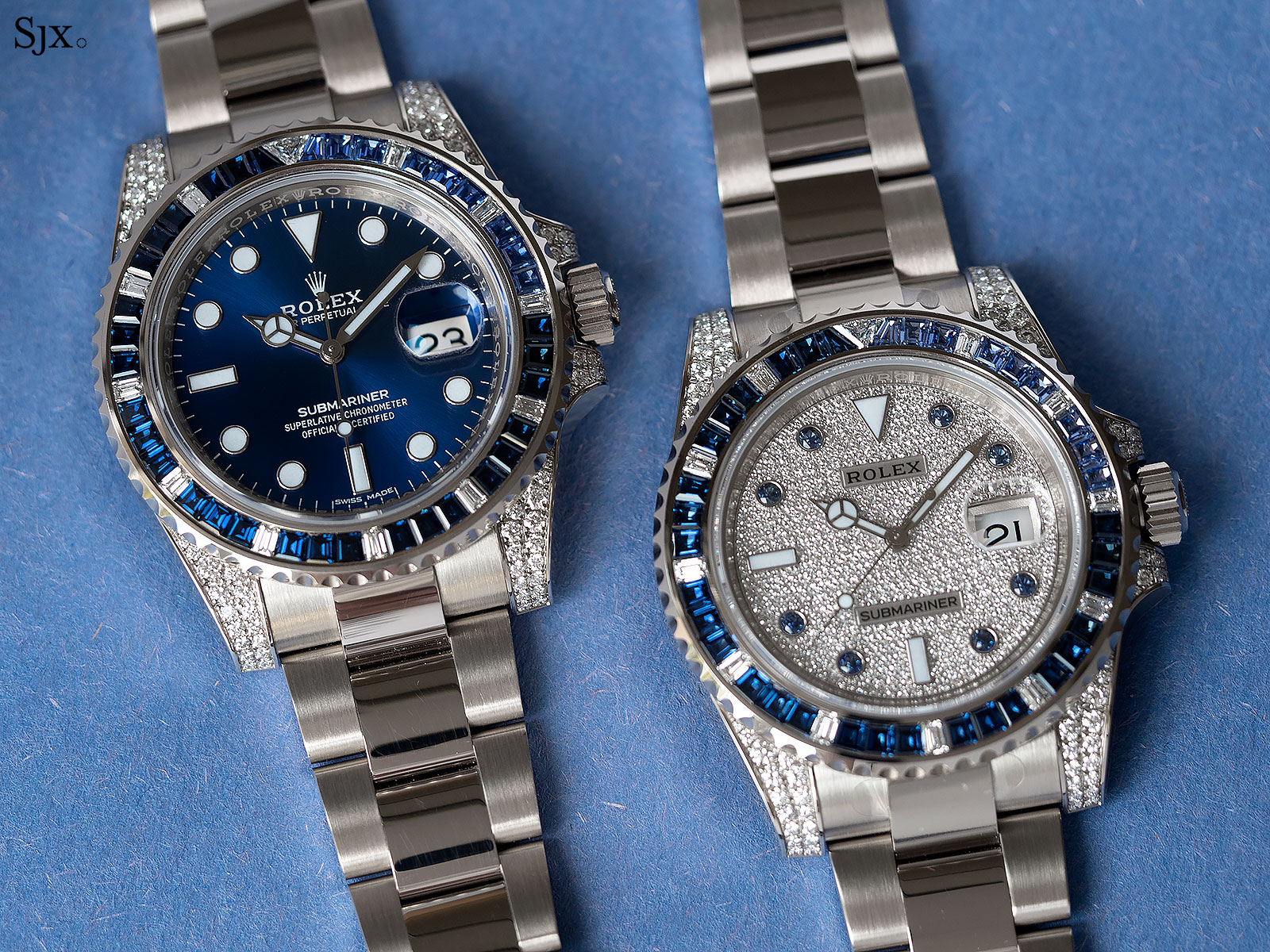 With the Double Signed theme auction out of the way, here are a few highlights from Phillips' Geneva watch auction, including a Lange Zeitwerk that might be a value buy, and a steel Rolex Day-Date prototype.
---
Lot 145 – Lange Zeitwerk in rose gold
The Zeitwerk is unquestionably a modern classic – notably, it is probably the most reliable digital display watch on the market – and is relatively good value on the secondary market, selling for a chunk off retail.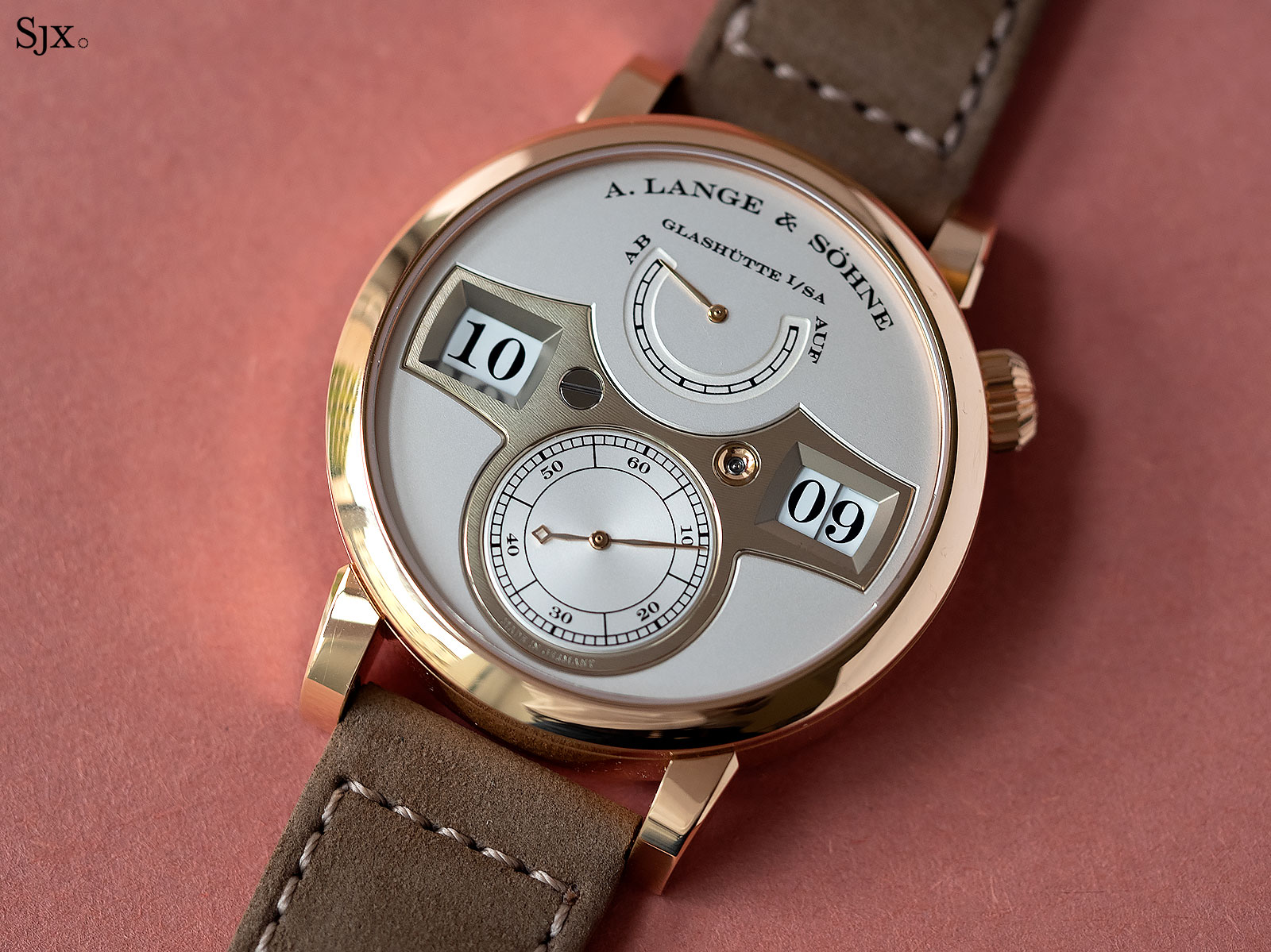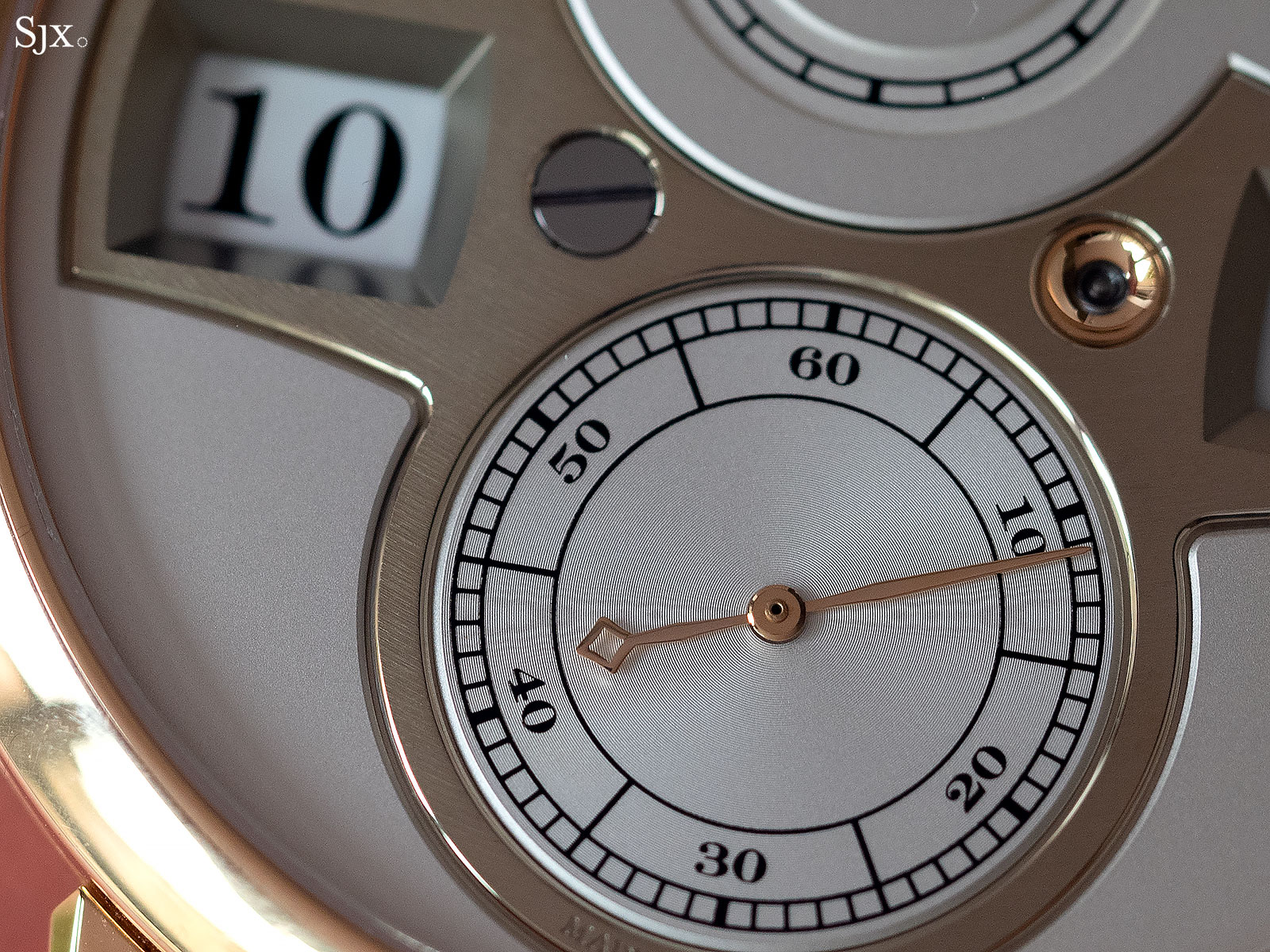 This example is in rose gold, and is complete with all boxes and paperwork. It was first sold in 2011, and obviously wasn't worn much sine then.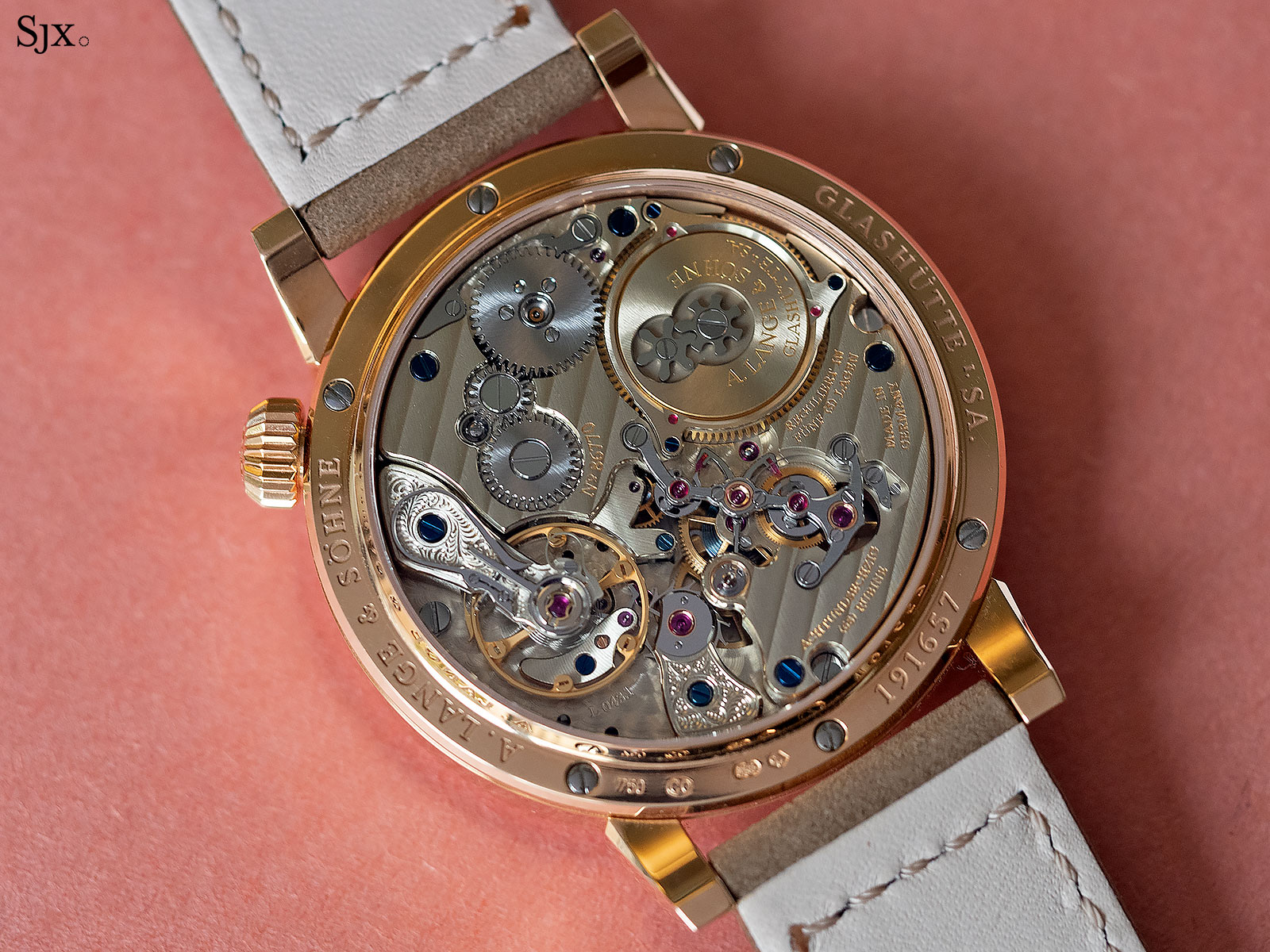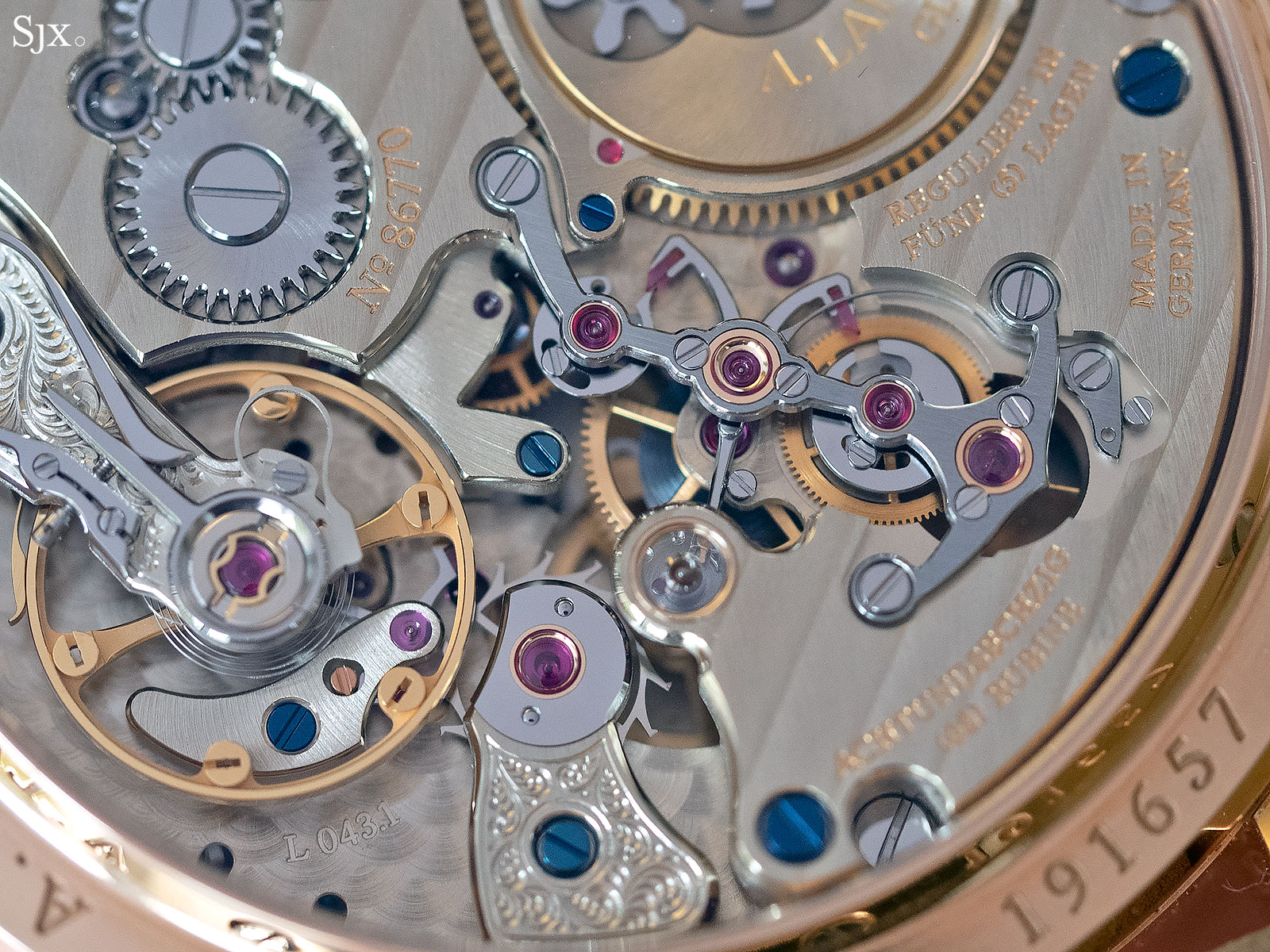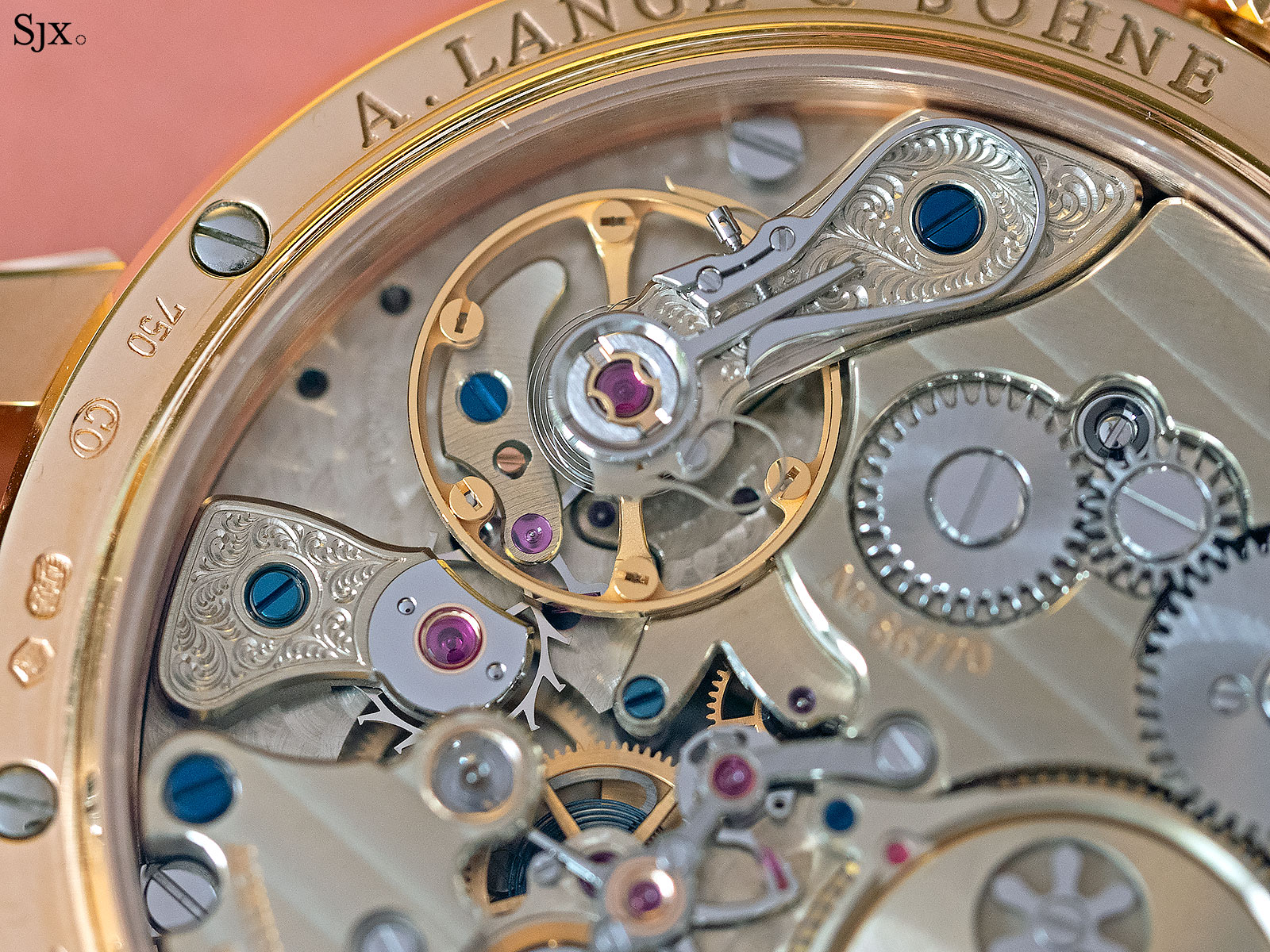 The estimate is just 20,000-40,000 Swiss francs.
---
Lot 179 – Patek Philippe ref. 1463 in steel
One of the top lots in the sale, this is a ref. 1463 "Tasti Tondi", an early water-resistant chronograph by Patek Philippe.


But this is in steel, of which only 67 are known, with a two-tone dial, furthering reducing the number known to just 17.
The watch is in excellent condition, with a sharply preserved case and original dial, although the dial might have been cleaned in the distant past.



The estimate is 300,000-600,000 francs.
---
Lot 209 – Patek Philippe ref. 1518 in yellow gold
The ref. 1518 is a landmark, being the first serially produced chronograph with perpetual calendar. This is a good example of the ref. 1518, almost the quintessential version of the model with a yellow gold case.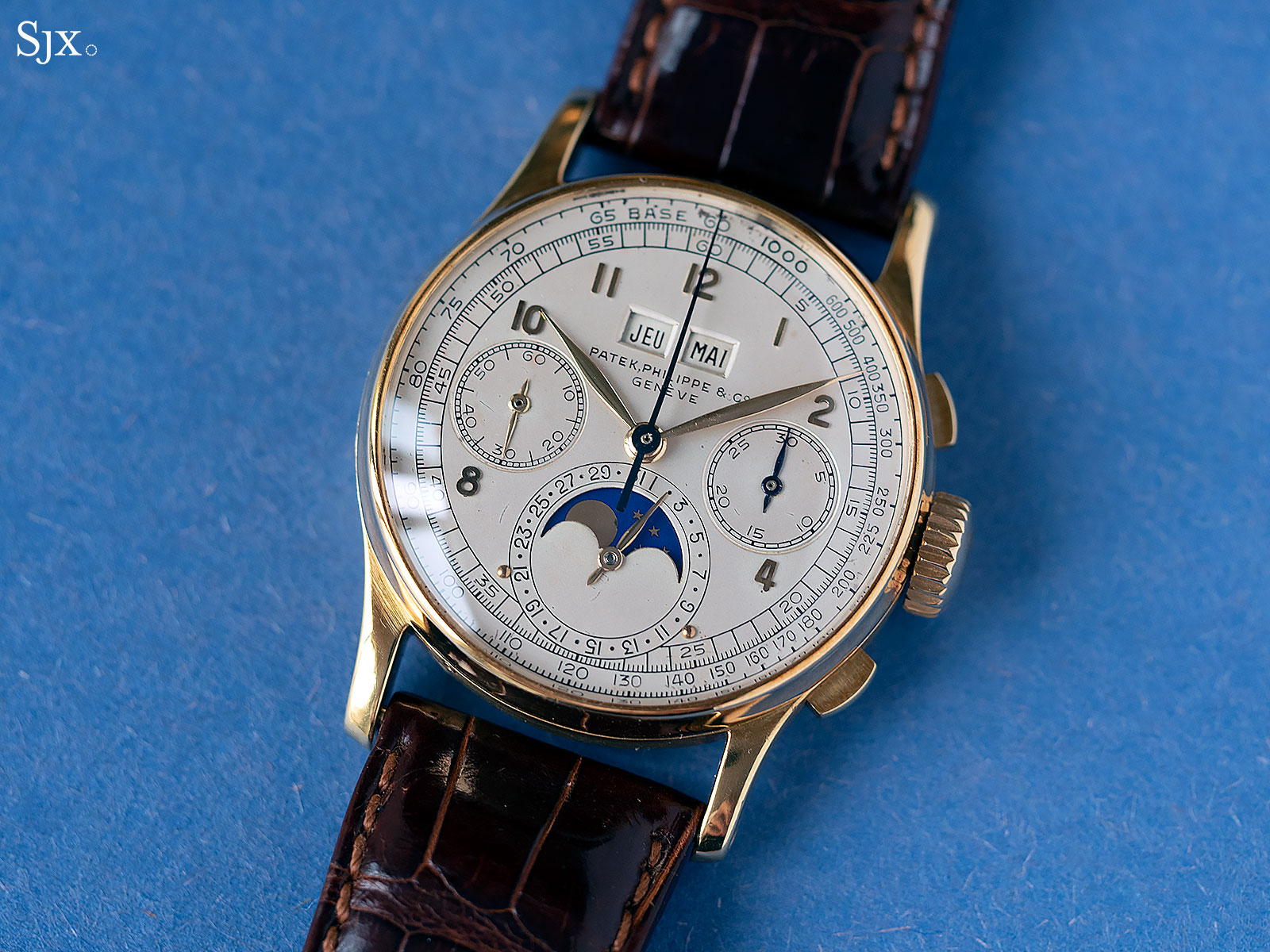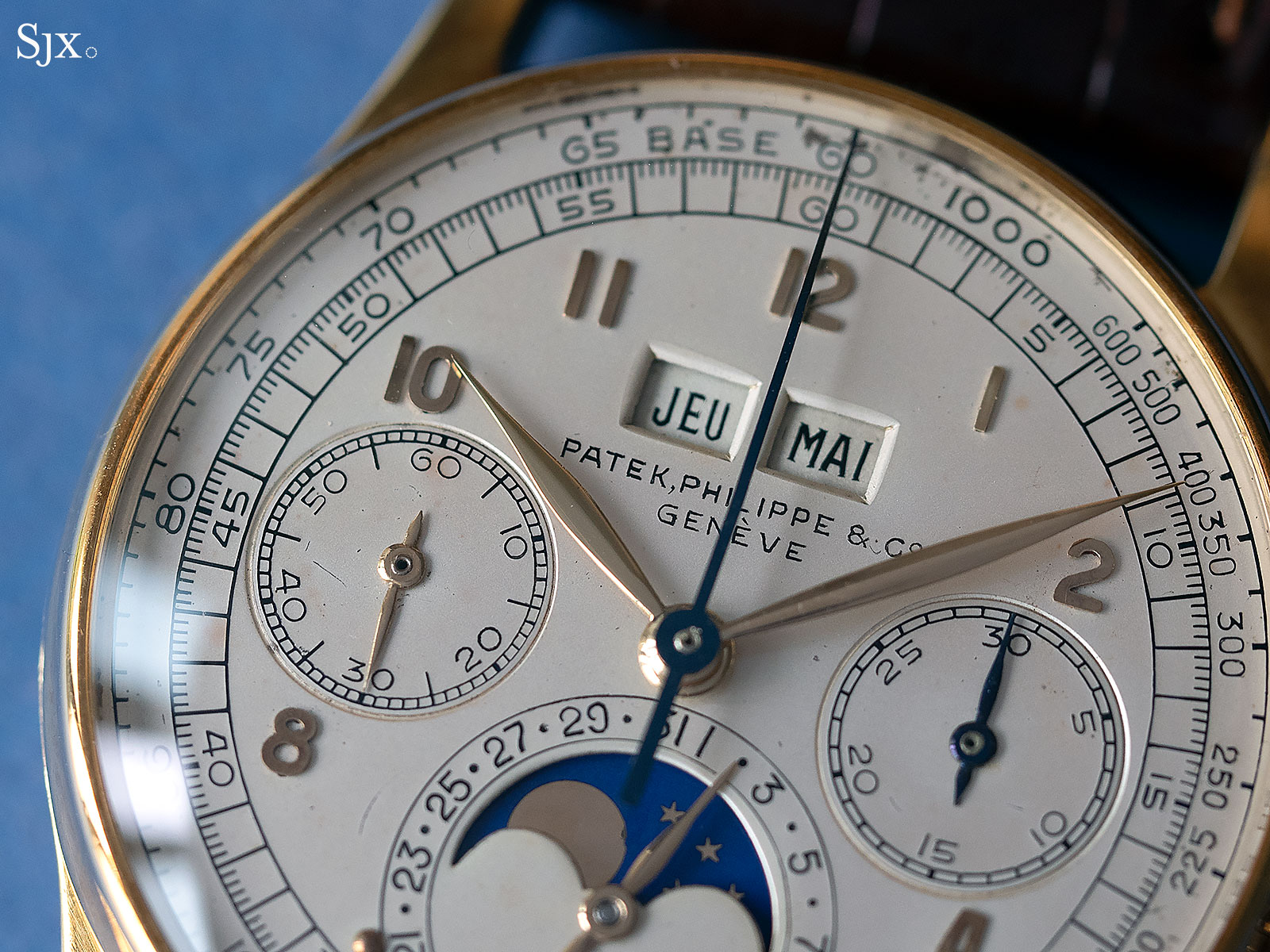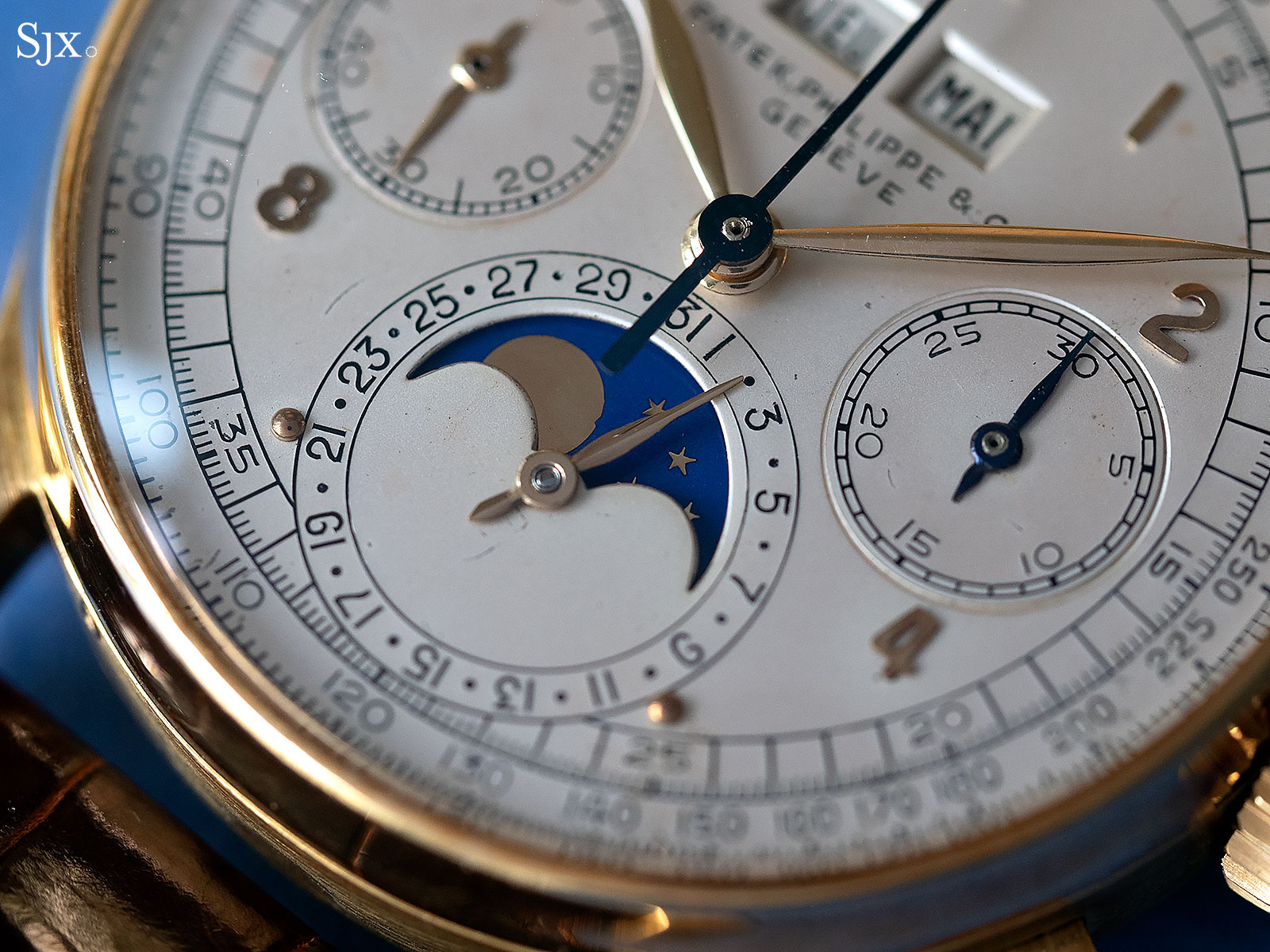 It is clean and in good condition, albeit showing a little bit of age on the dial, which has also been cleaned. And the case shows past polishing given its rounded edges. But everything that should be there still is, making this a good example overall for comparatively reasonable money as far as the ref. 1518 goes.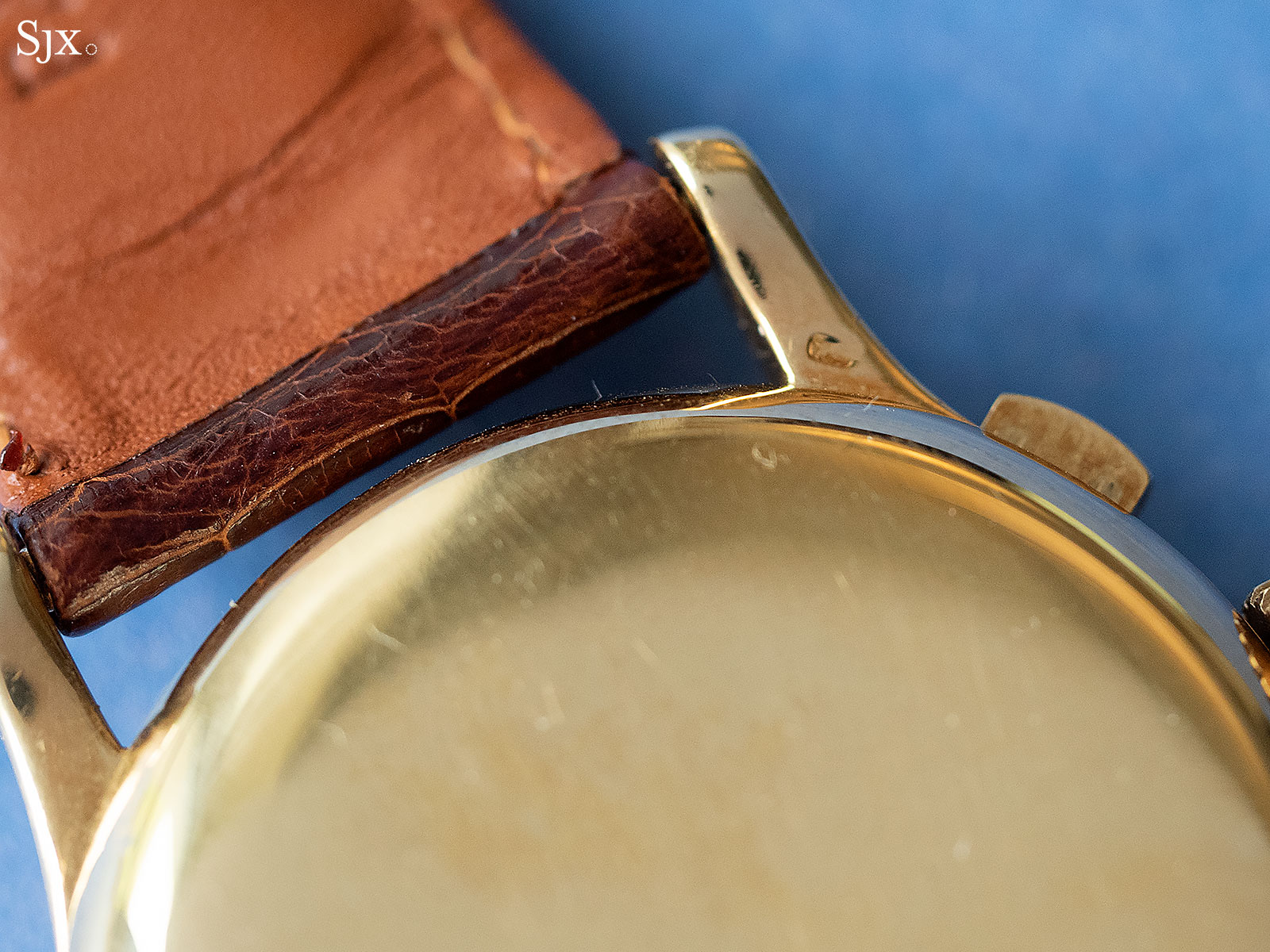 The estimate on the ref. 1518 is 250,000-500,000 francs.
---
Lot 247 – Rolex Day-Date prototype in steel
Though not visibly impressive – it looks like an ordinary Day-Date – this is a prototype Rolex in steel.
The Day-Date is the top of the line Rolex collection, and only offered in gold or platinum. According to Phillips, a few examples in steel were given as prizes to top students at Geneva's watchmaking school, and a handful more steel prototypes exist. This is one of them.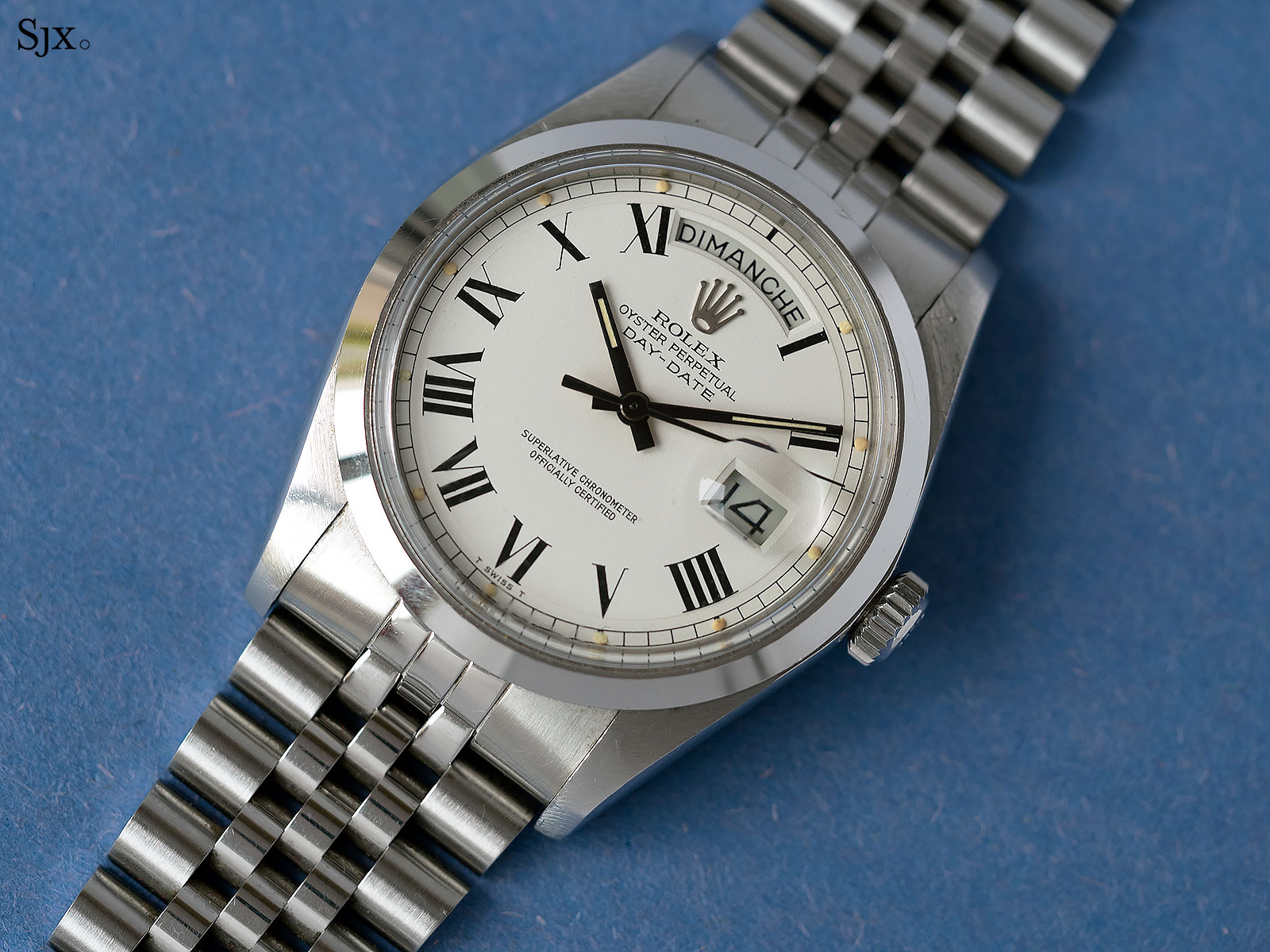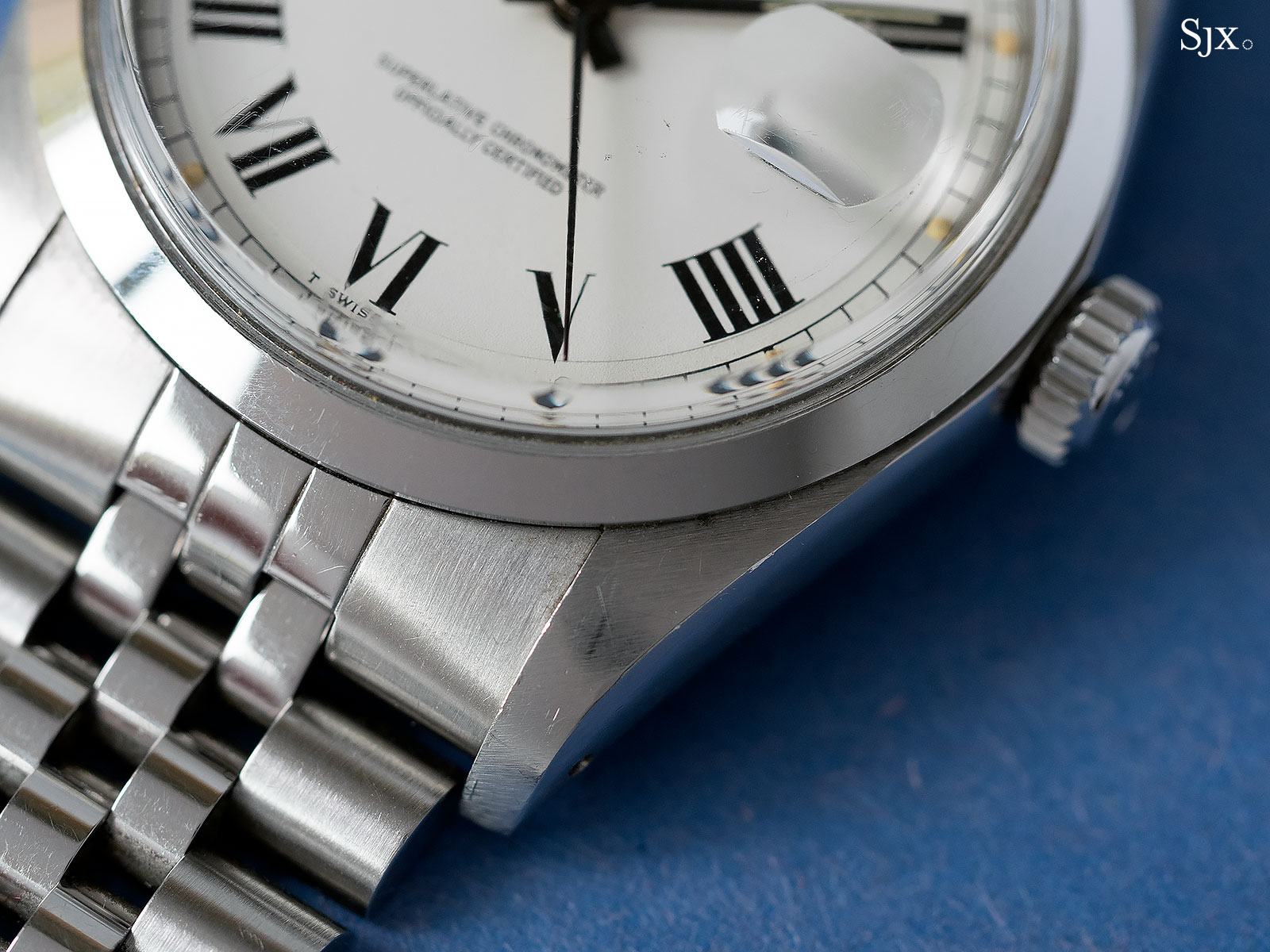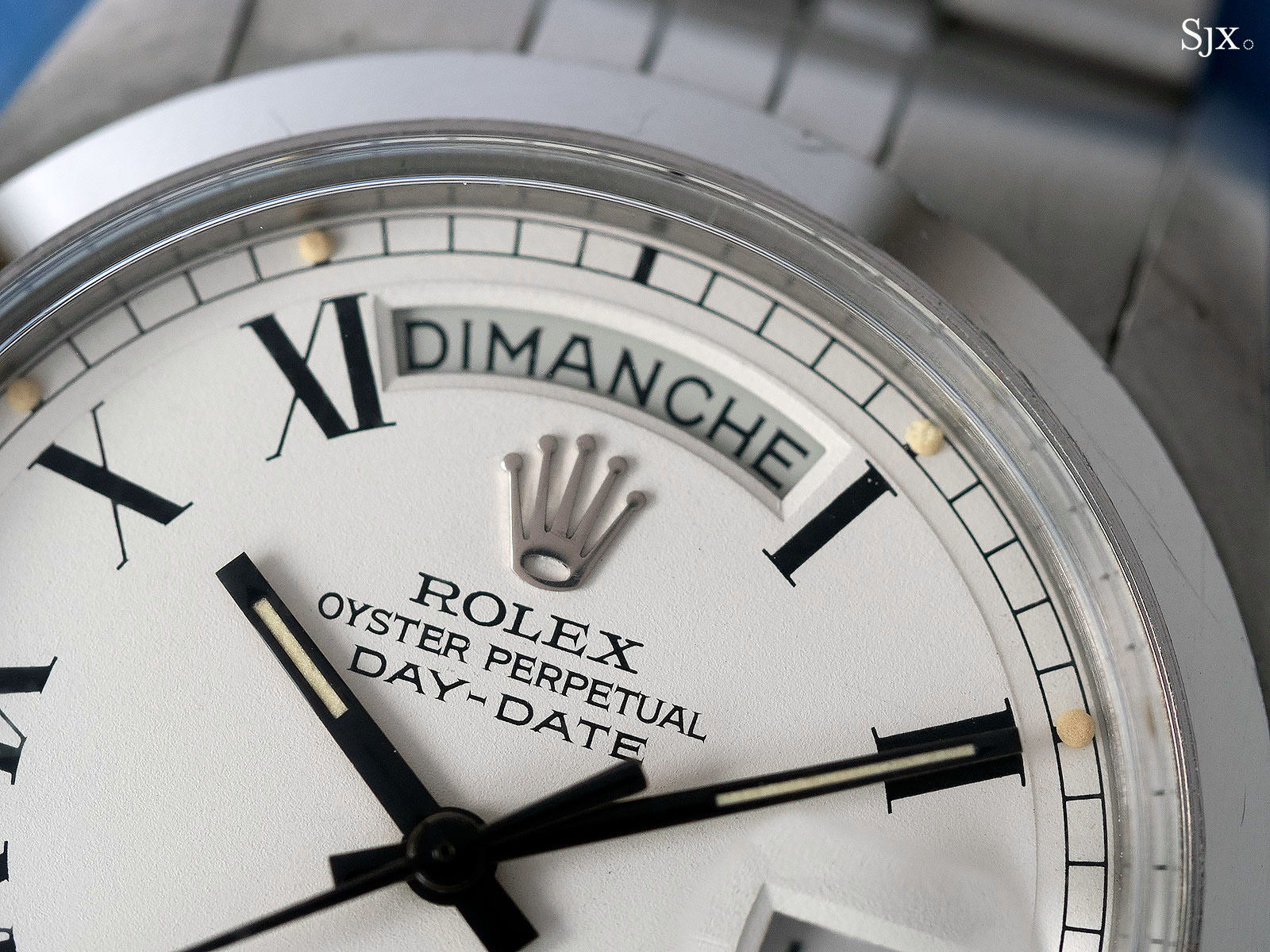 Being a prototype it has no serial number, but it was consigned by the heirs of the original owner, who worked at Rolex and received this as a gift when he retired.
The movement inside is a cal. 1555 prototype that features a new balance wheel beating at a higher frequency than the standard cal. 1555, a feature that became standard in the subsequent cal. 1556.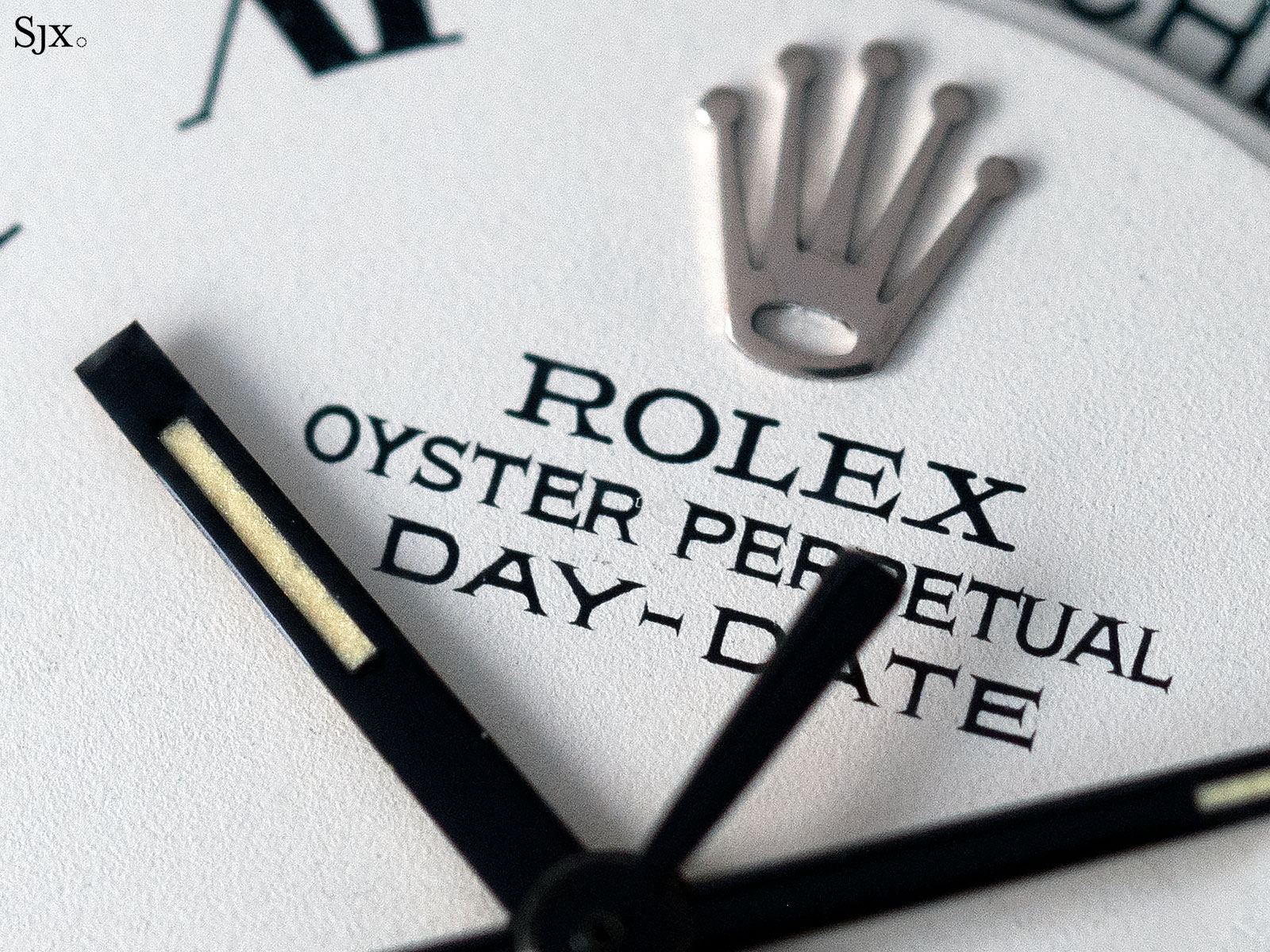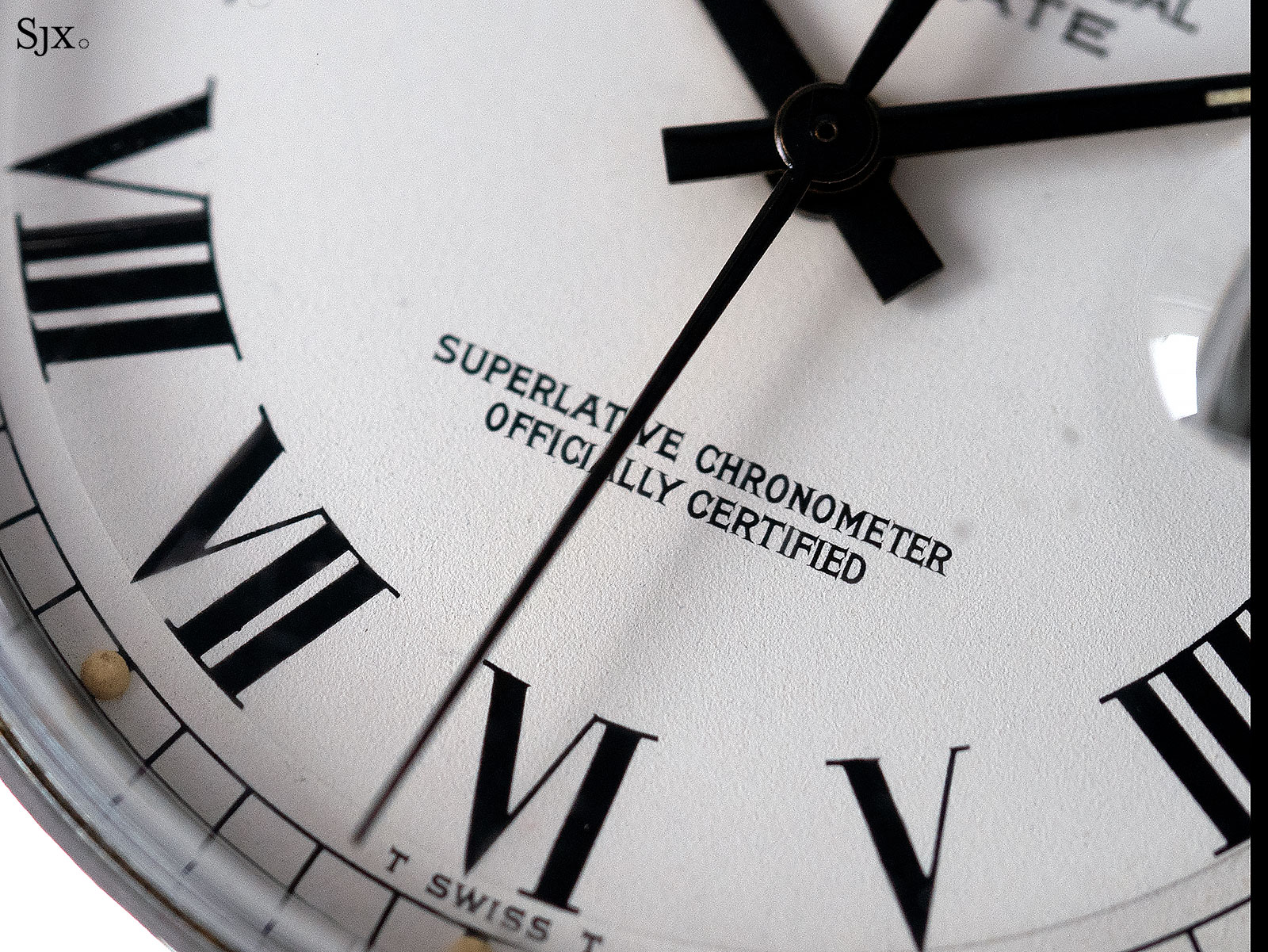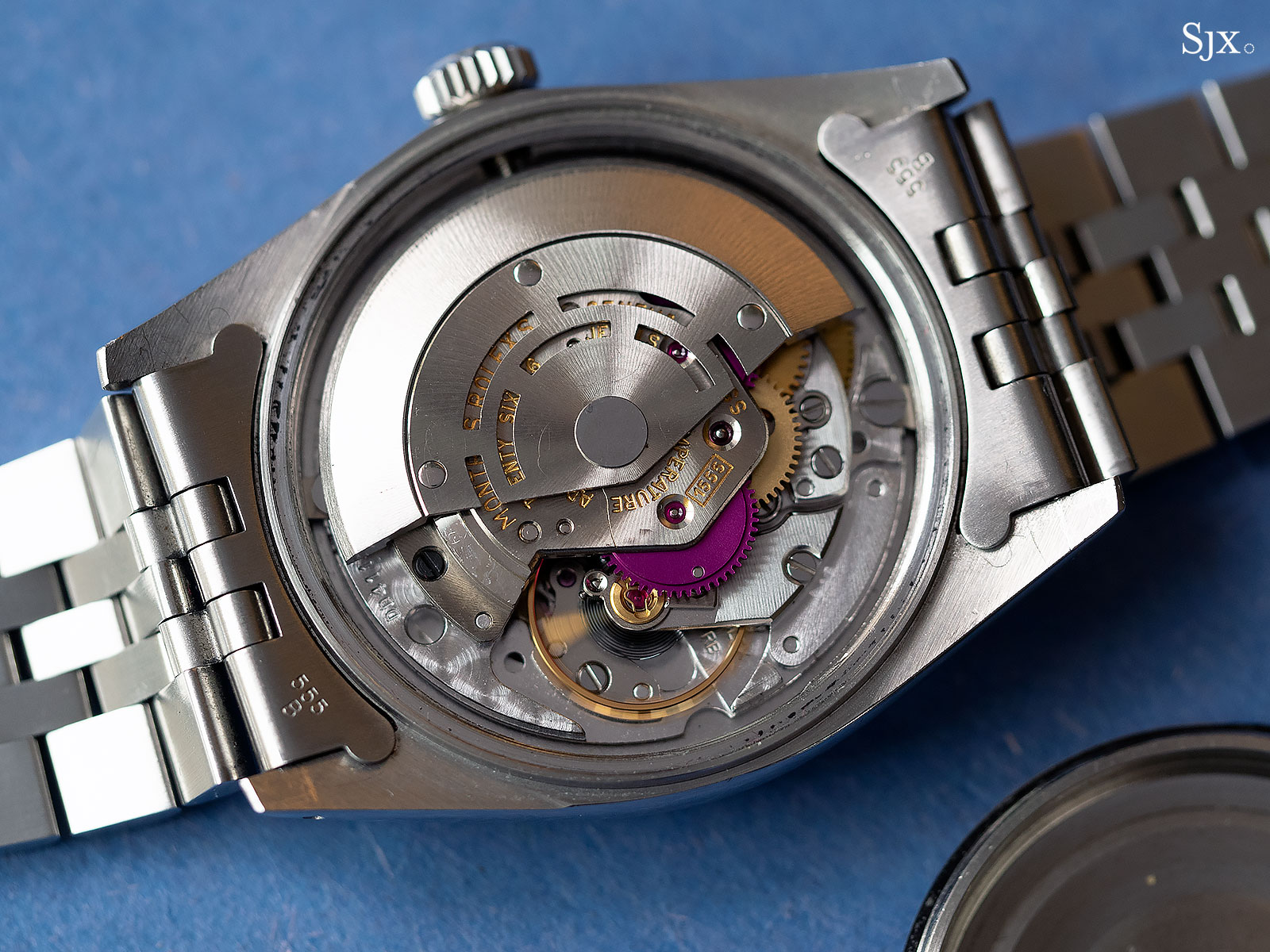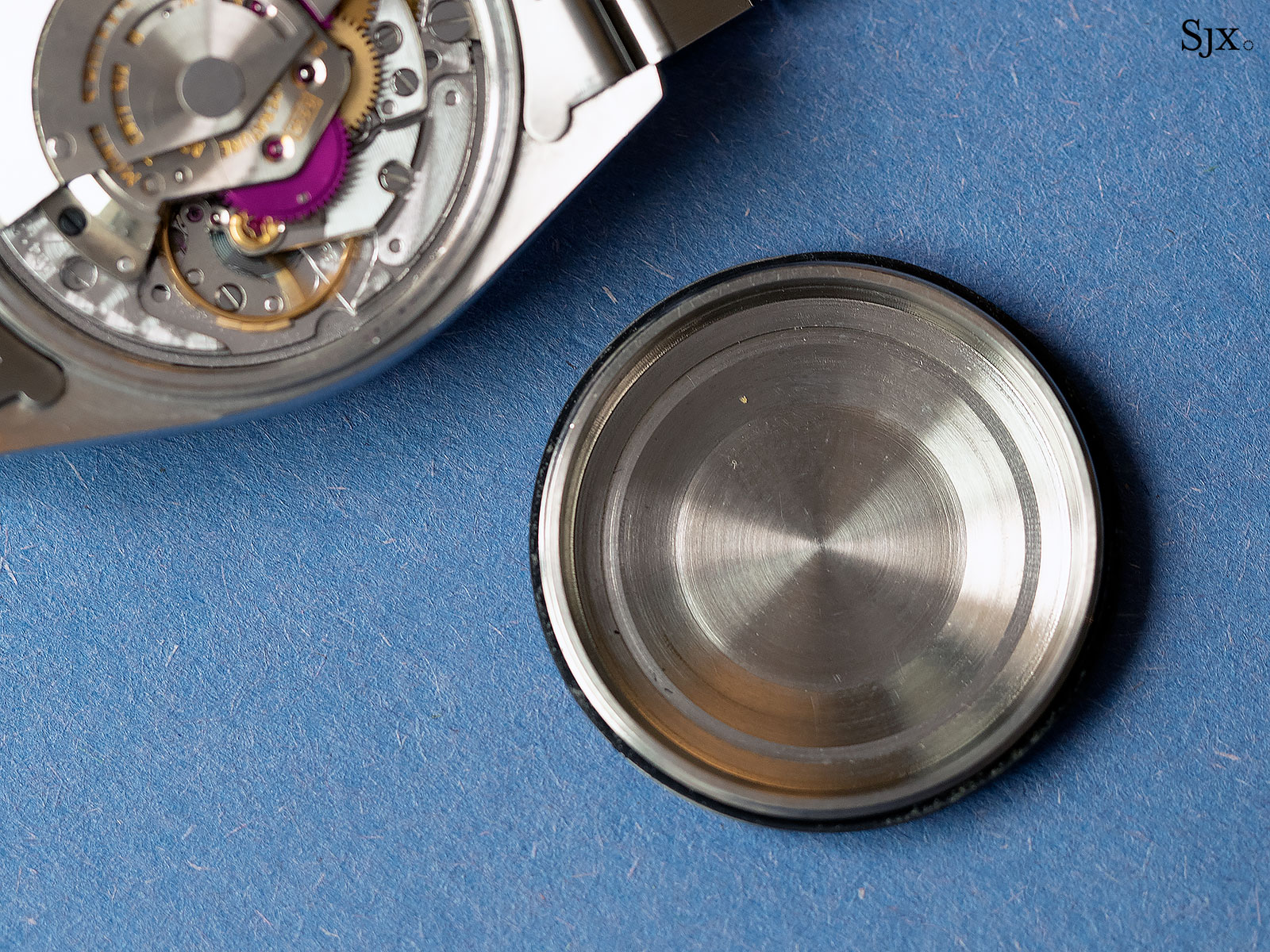 The watch has an estimate of 60,000-120,000 francs. A similar example sold last year for 168,750 francs.
---
Lot 268 – Philippe Dufour Simplicity in white gold
Needing little introduction, this is a well preserved Simplicity with a 37mm, white gold case.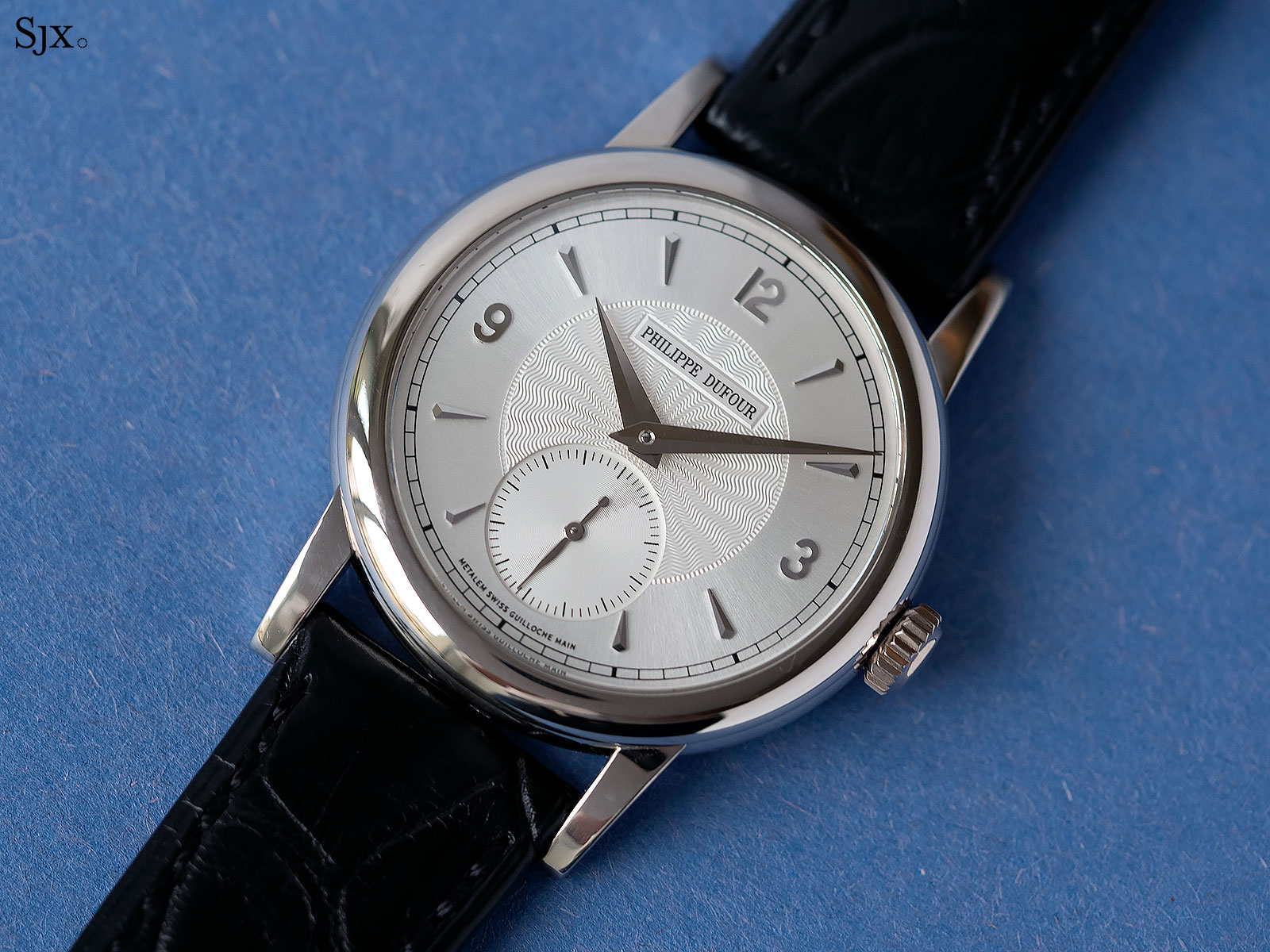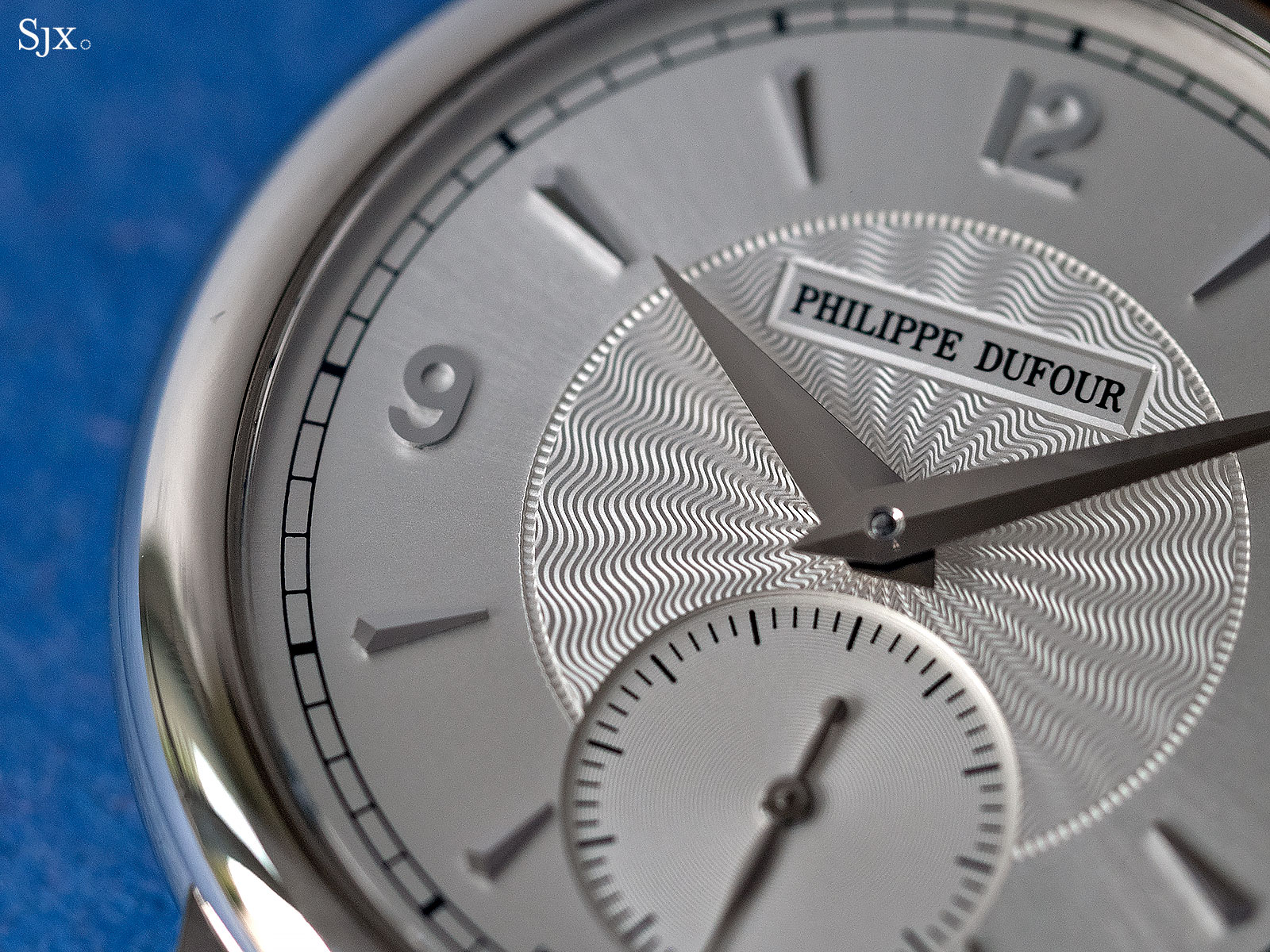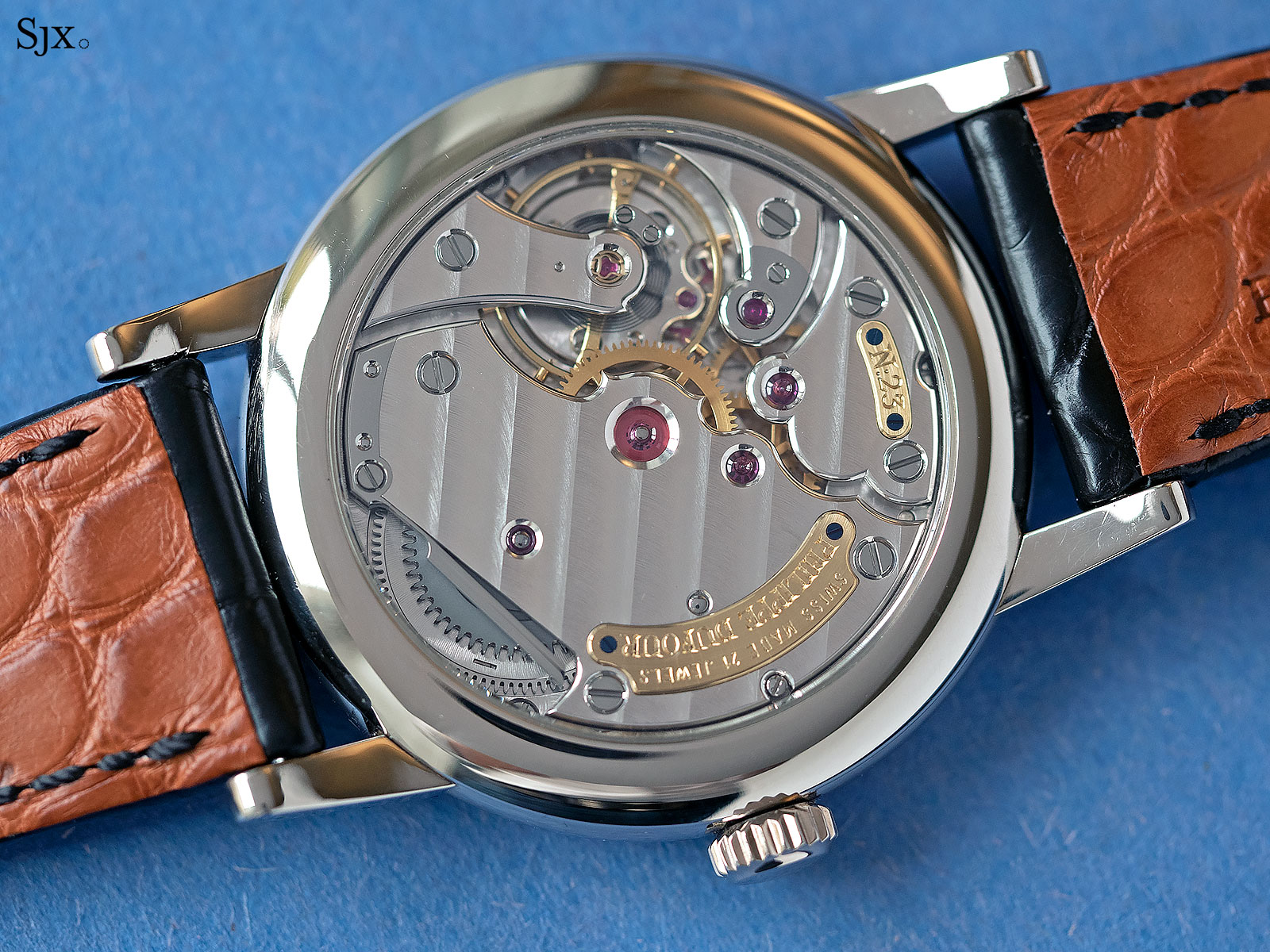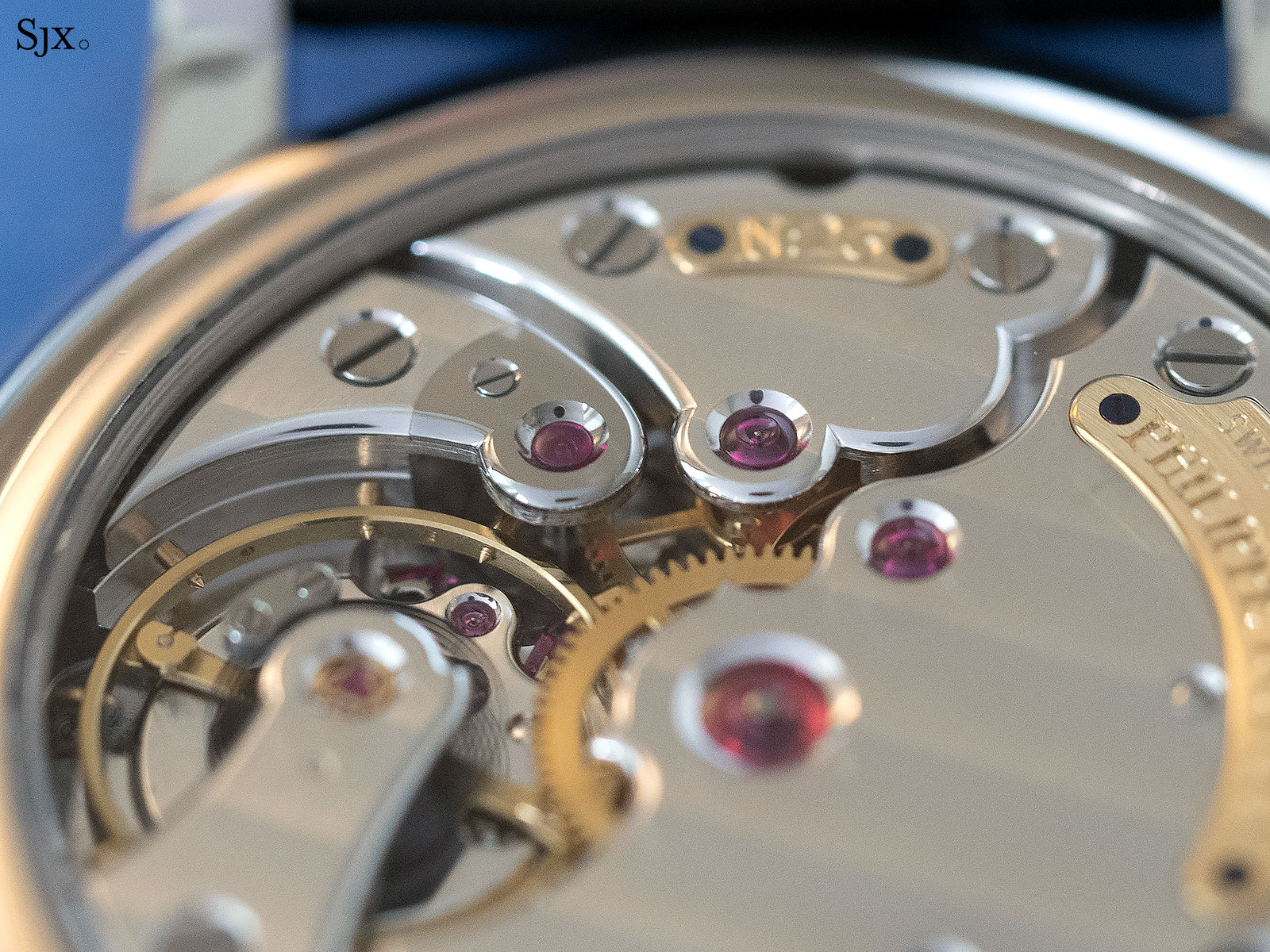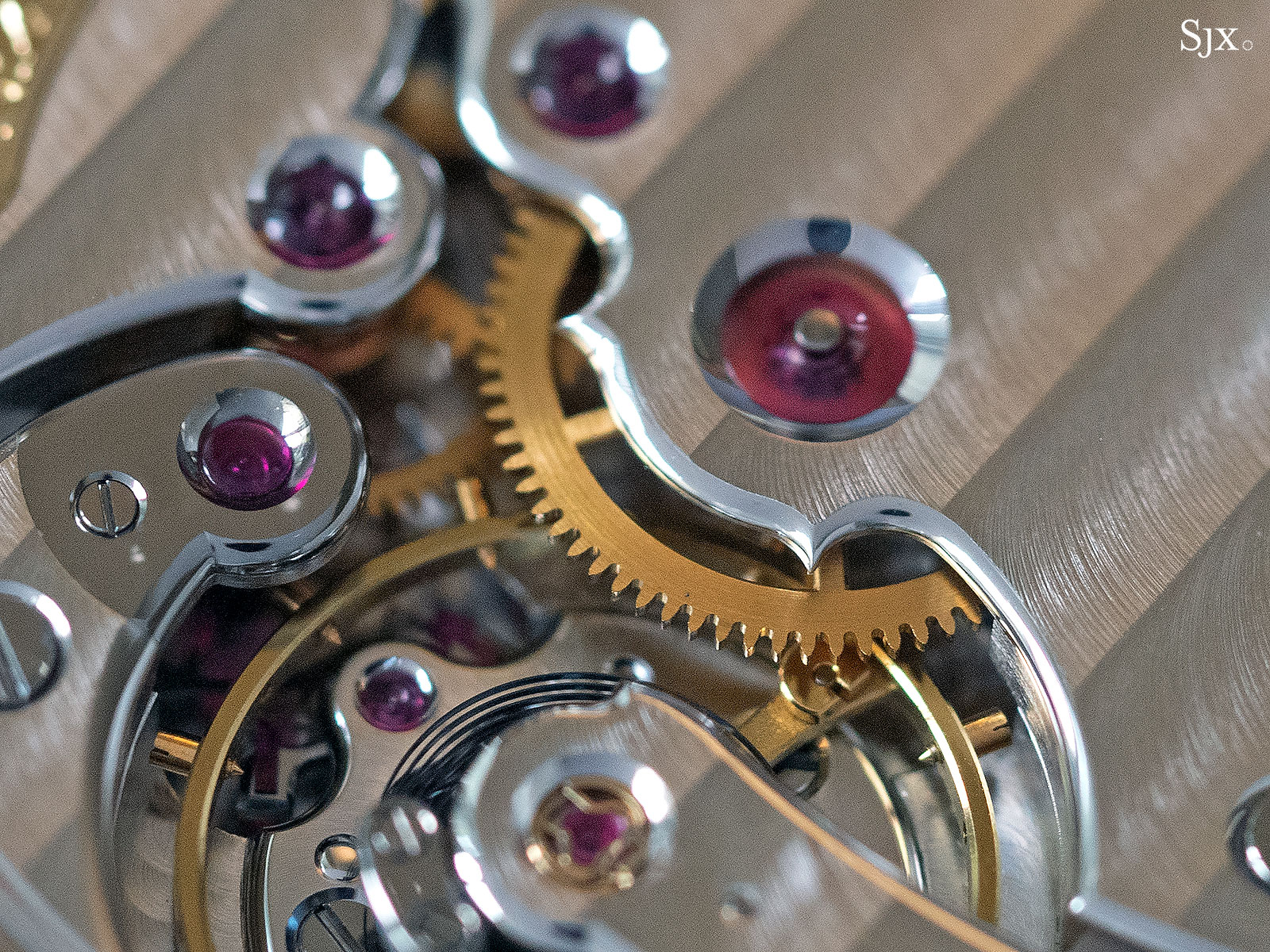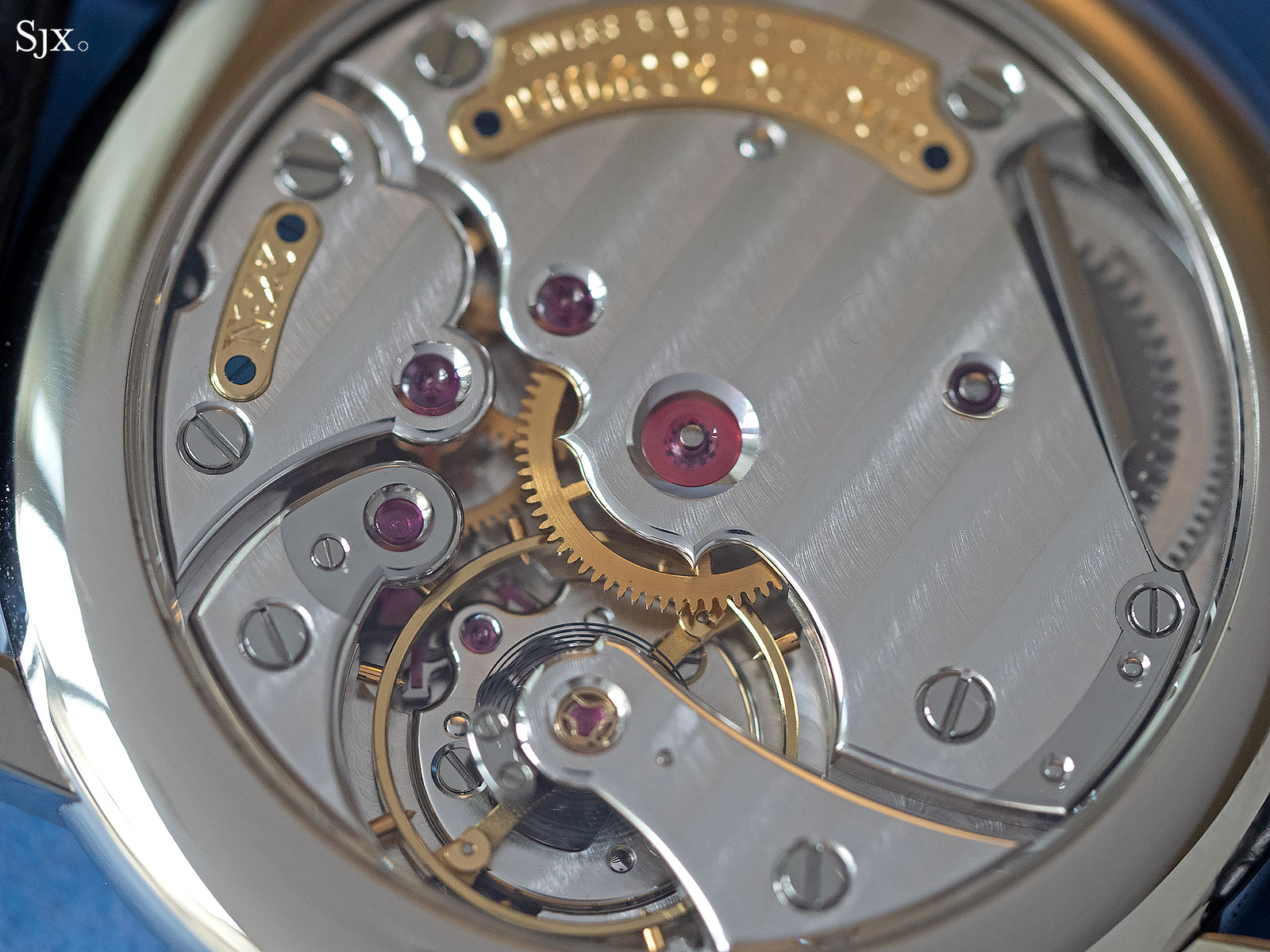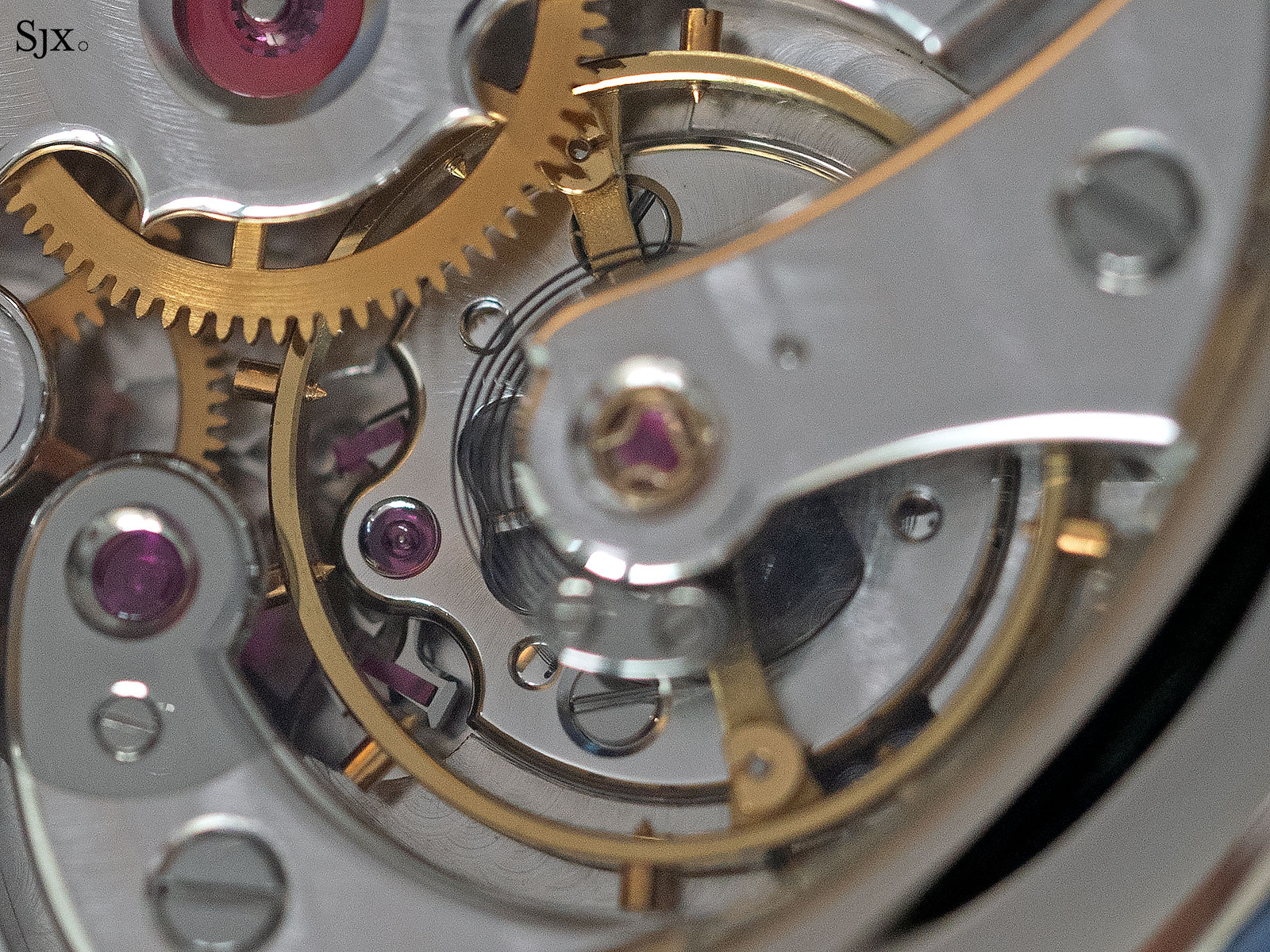 It has an early serial number, 23, and is complete with all accessories.
The estimate is 150,000-300,000 francs, the range of recent transacted prices.
---
Lot 281 – Rolex Submariner ref. 116659SABR with blue sapphires
The next two lots are a pair of sorts, both being variants of the Rolex Submariner set with blue sapphires. Though they are current production watches, they are notably rare and difficult to obtain.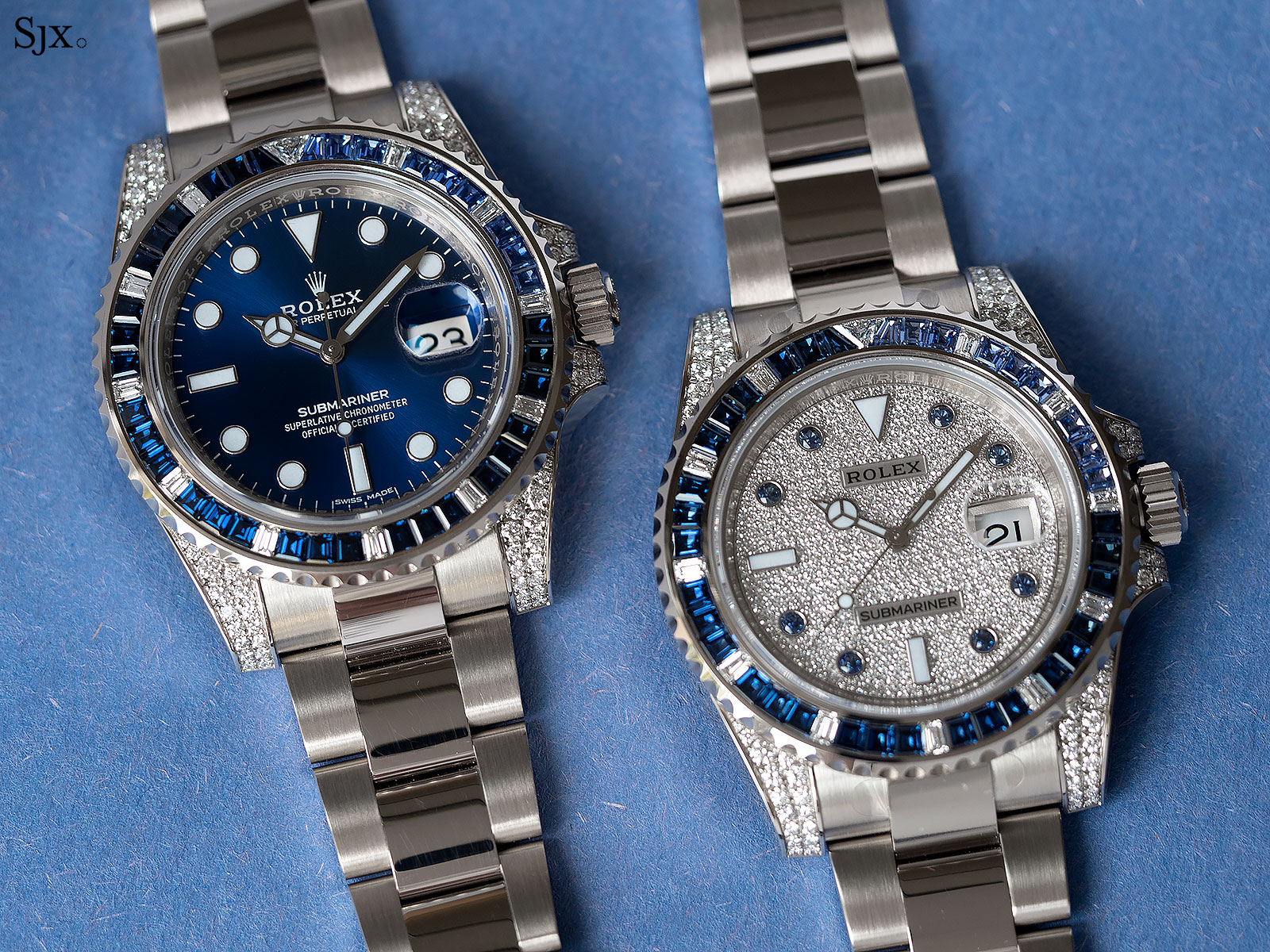 Both examples are almost new, and complete with all paperwork and boxes.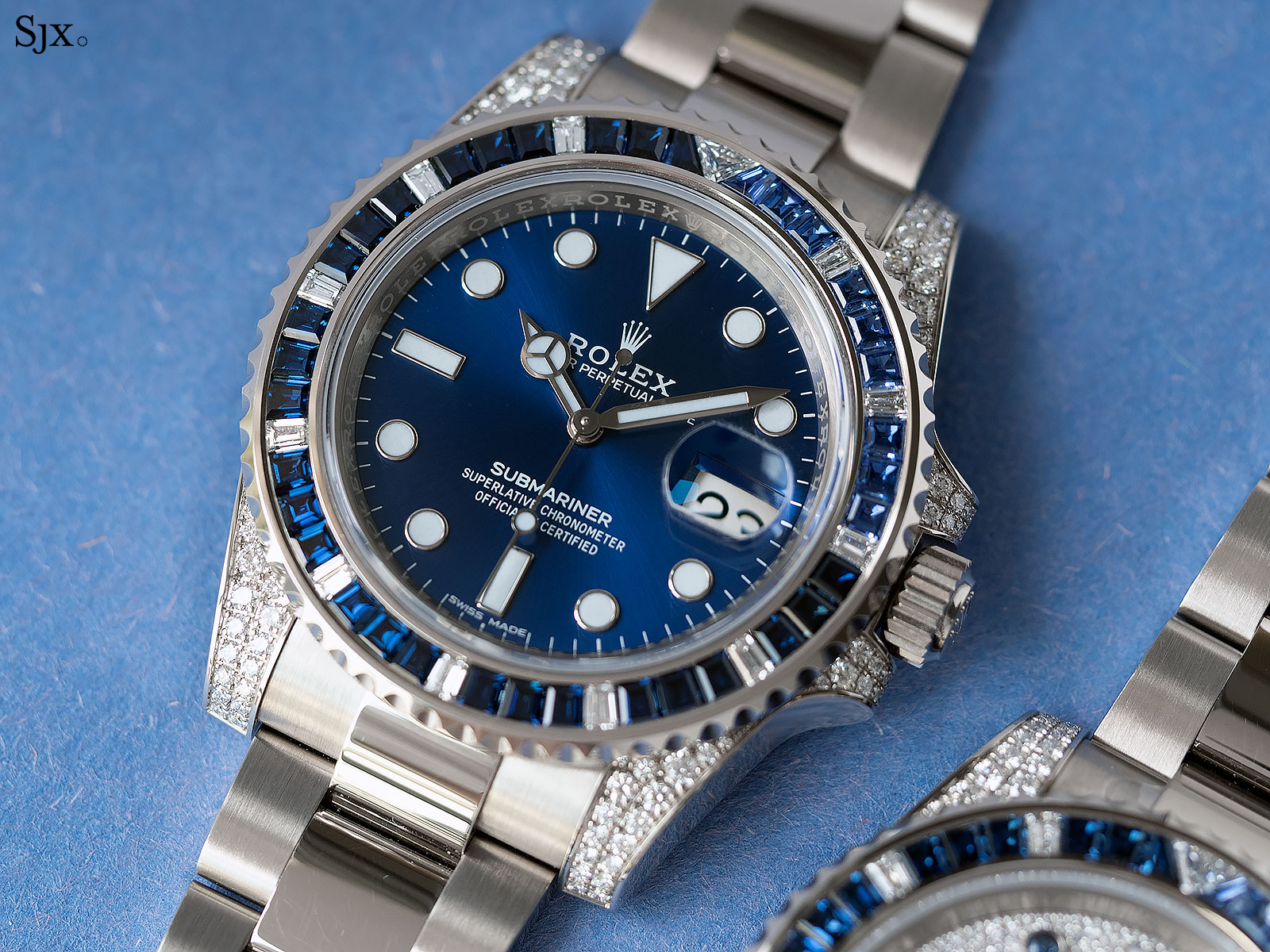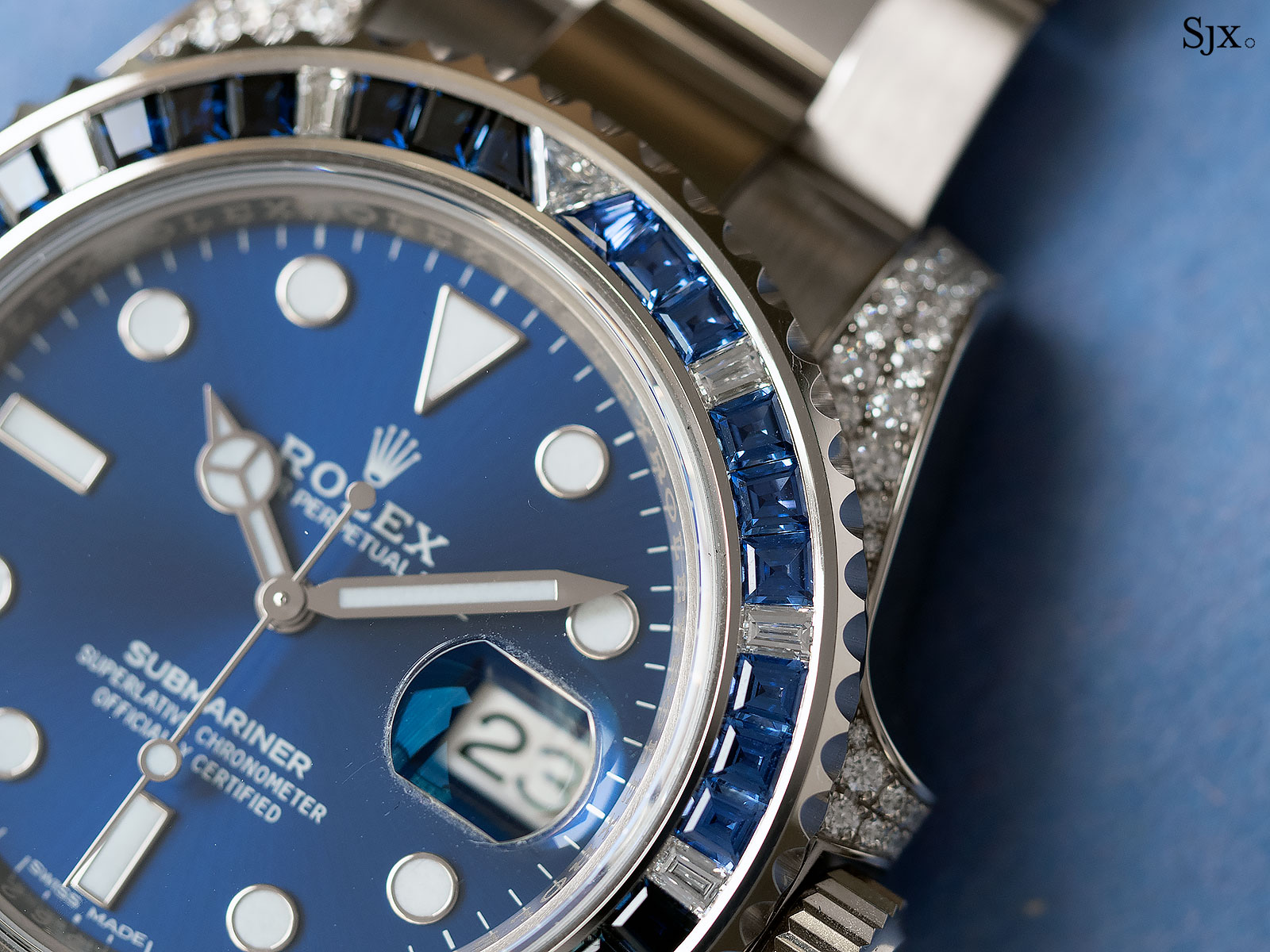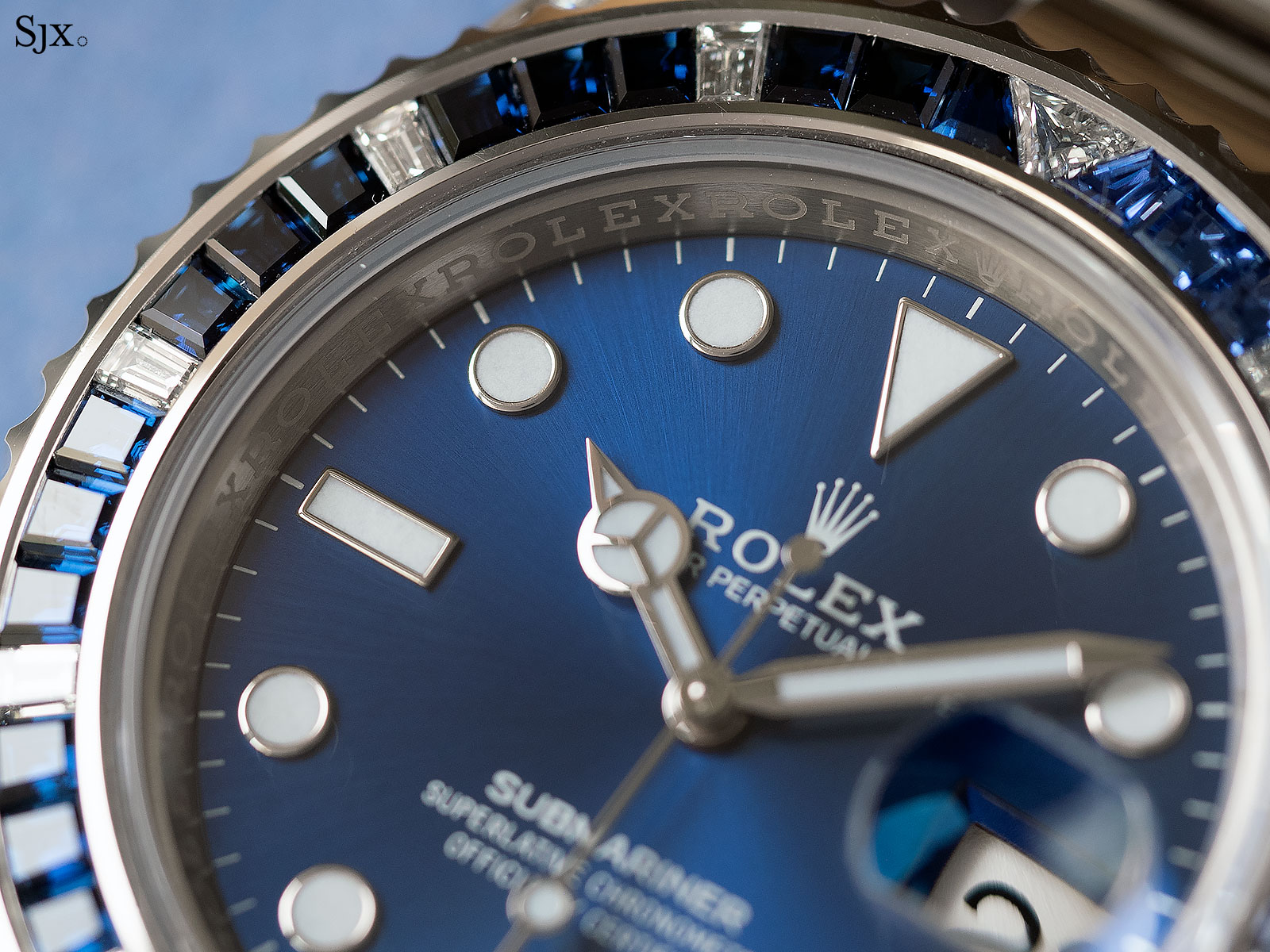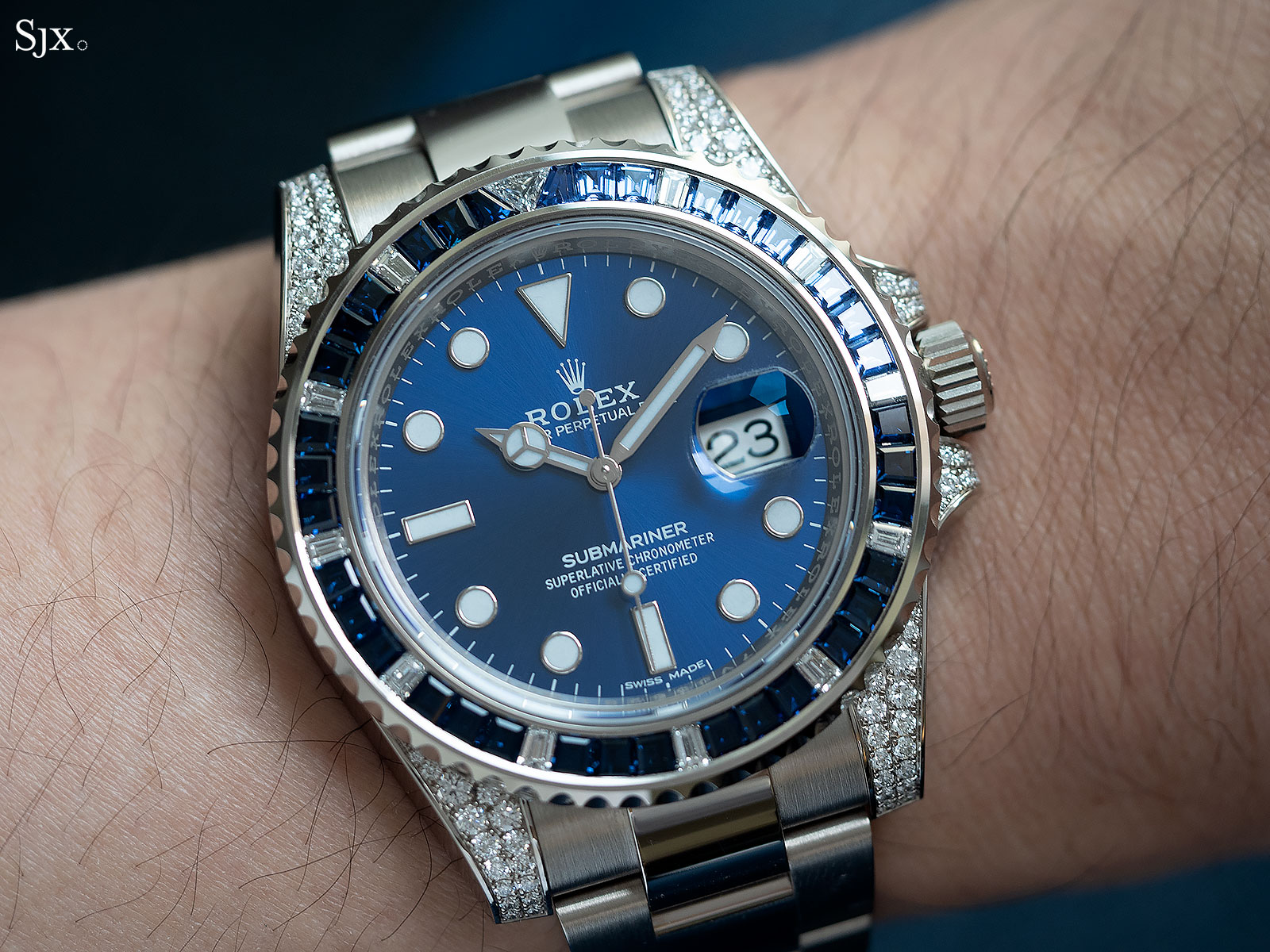 The first has is the more discreet of the two, with a metallic blue dial and an estimate of 50,000-100,000 francs.
---
Lot 283 – Rolex Submariner ref. 116659SABR with blue sapphires and diamond pave
The second has a diamond-set dial for a more dramatic look.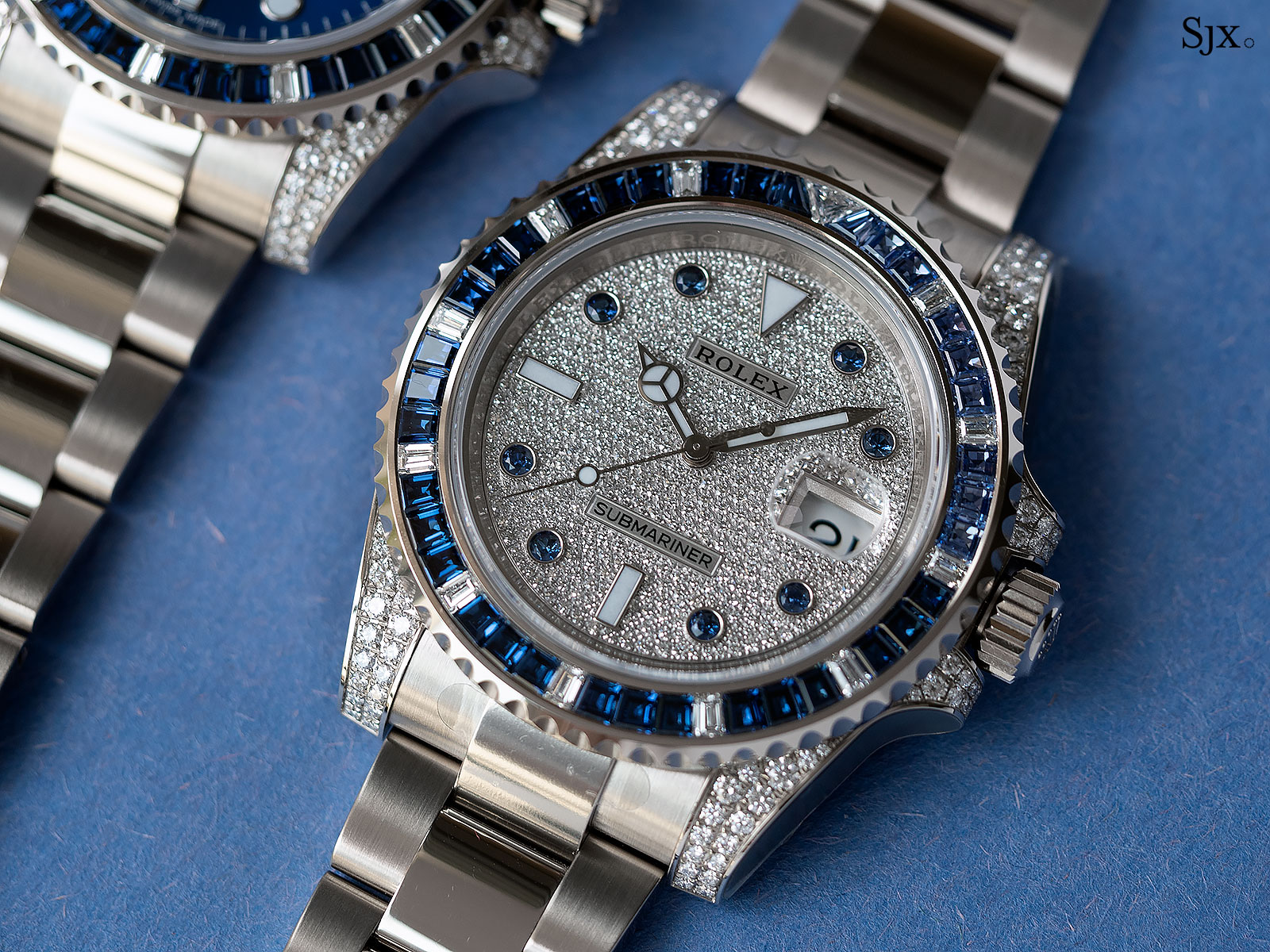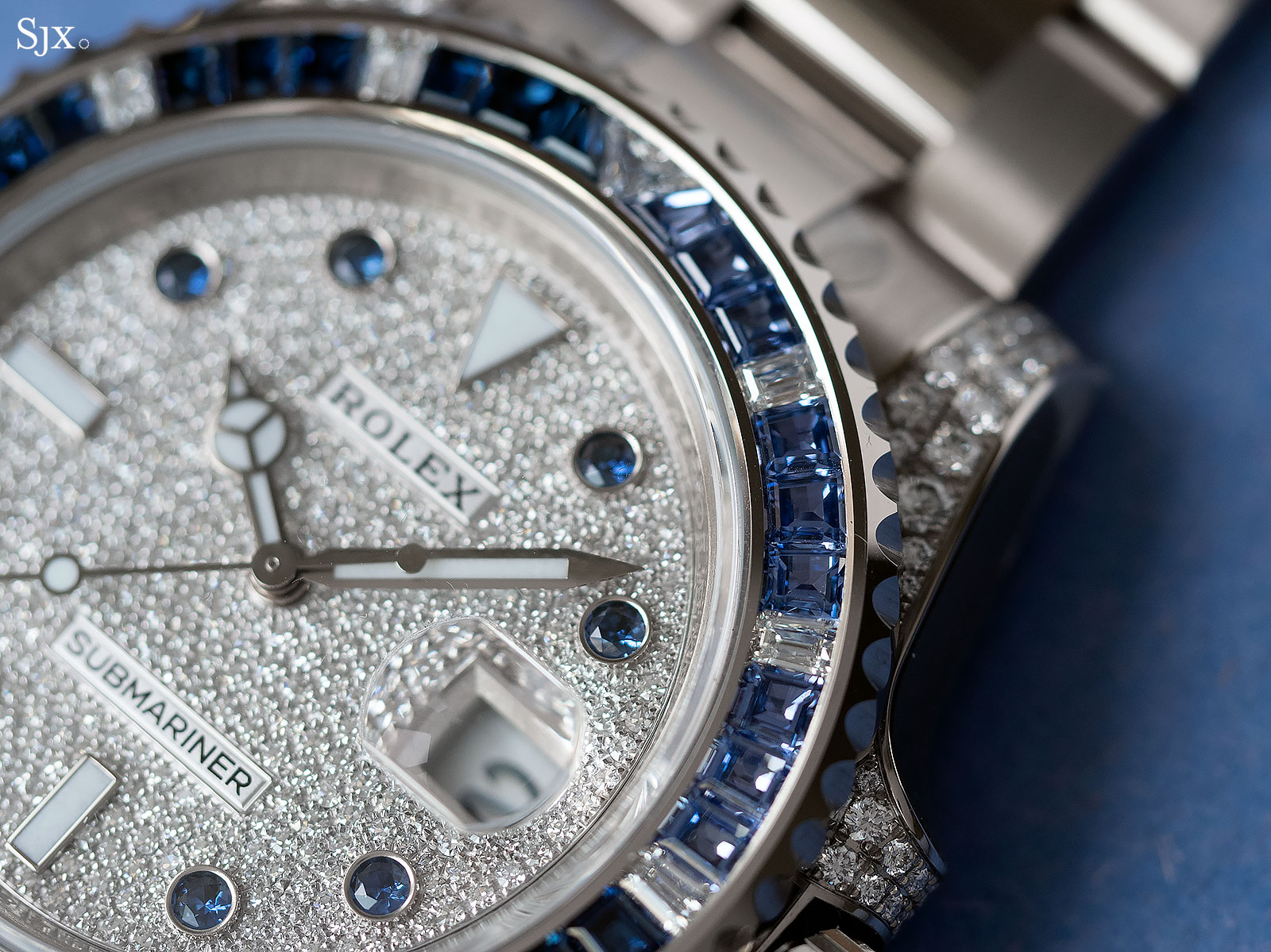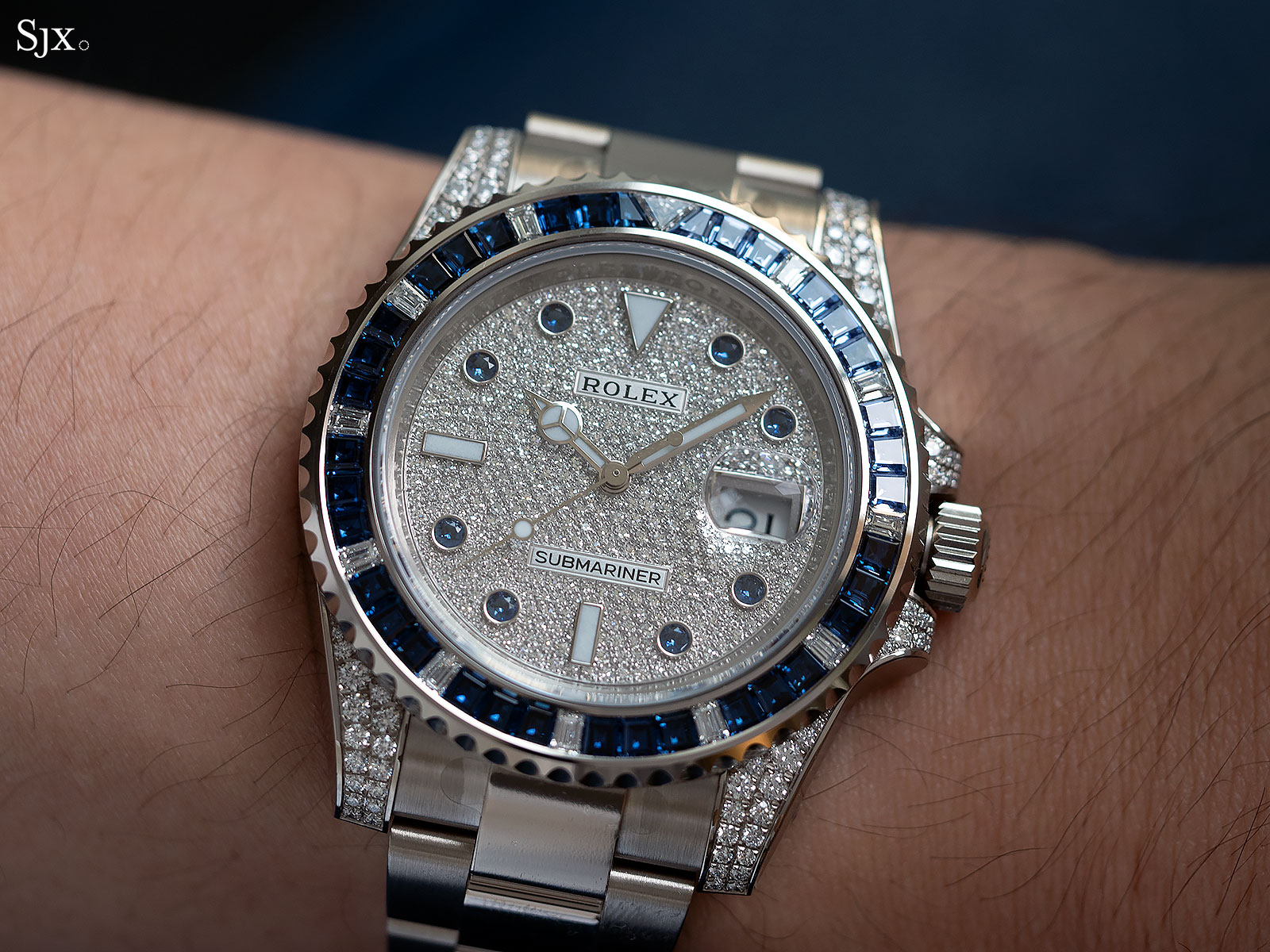 The estimate is 80,000-120,000.
---
Preview and Auction
The Geneva Watch Auction: X takes place at La Reserve in Geneva on November 10 at 4pm.
The full catalogue and bidding information is available here.
La Réserve Geneva Hotel and Spa
301 Route de Lausanne
1293 Geneva
Switzerland
---
Back to top.
---
You may also enjoy these.