Highlights: Phillips Geneva Watch Auction
Gilt dials, and a lot of asymmetry.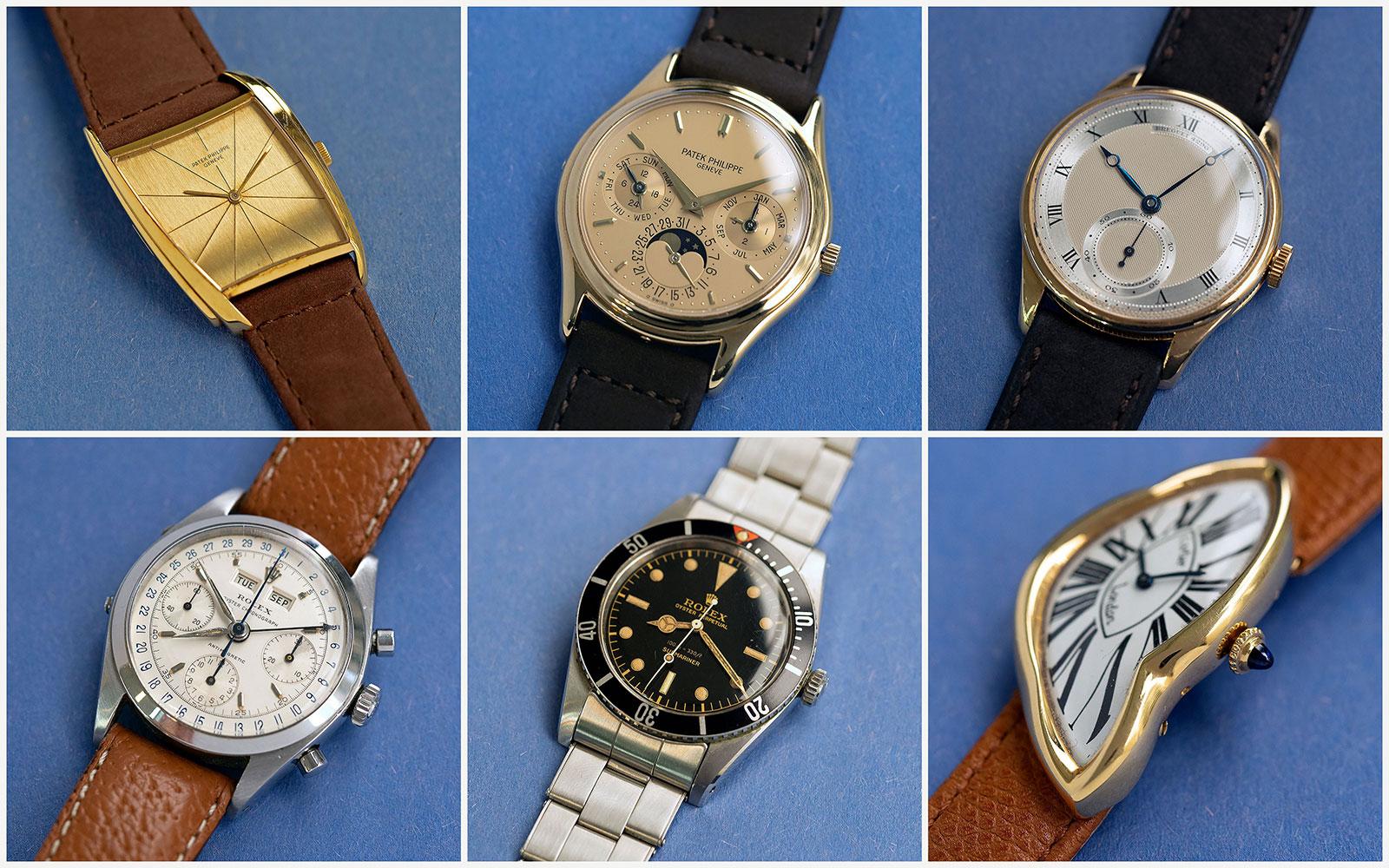 Phillips' upcoming Geneva watch auction is headlined by the George Daniels Grand Complication, with also a Gerald Genta grand complication that's pretty much under the radar, but the 220-lot catalogue is diverse.
It includes lots of the usual suspects, namely Rolex sports watches, Patek Philippe Nautilii and the like, but also more esoteric timepieces like an exceptional Patek Philippe Gilbert Albert wristwatch and a Cartier London Crash.
Here's a look at a few highlights (including one Rolex sports watch).
---
Lot 28 – Patek Philippe ref. 3940J with gilt dial
Having been in production for a long period, the ref. 3940 is Patek Philippe's signature perpetual calendar, but also quite common. Not all 3940s are made equal, and the ref. 3970J with a gilt dial is one of the most desirable variants ever. In fact, it's the most appealing variant of the 3940, even more so than the recent "reissue" limited editions.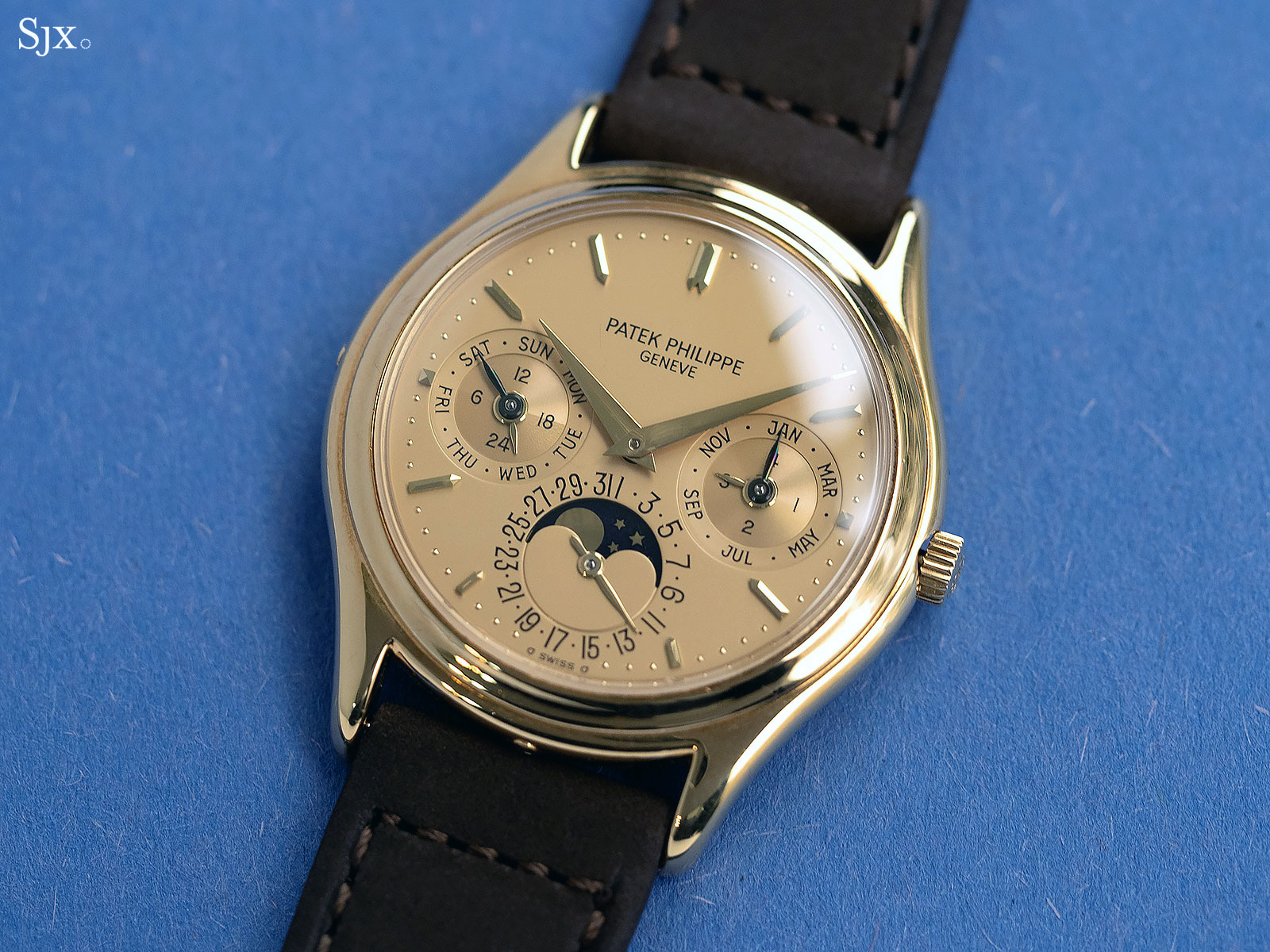 Originally produced as a 25-piece limited edition for Beyer (and signed with the retailer's name as well as serial number on the dial), Patek Philippe subsequently made a limited number of first series 3940s with the same dore, or "golden", dial; no less than Philippe Stern himself is known to wear one such example.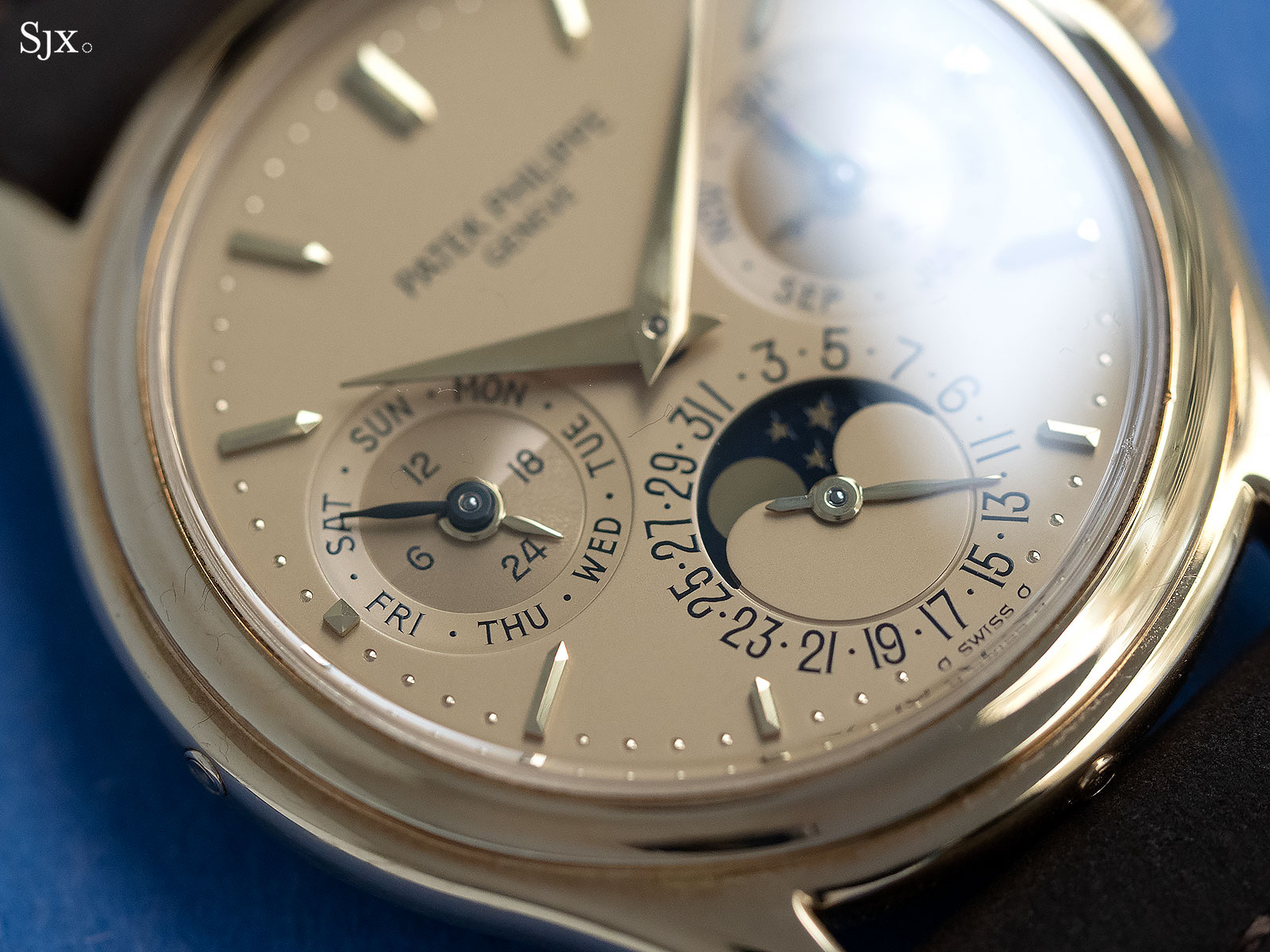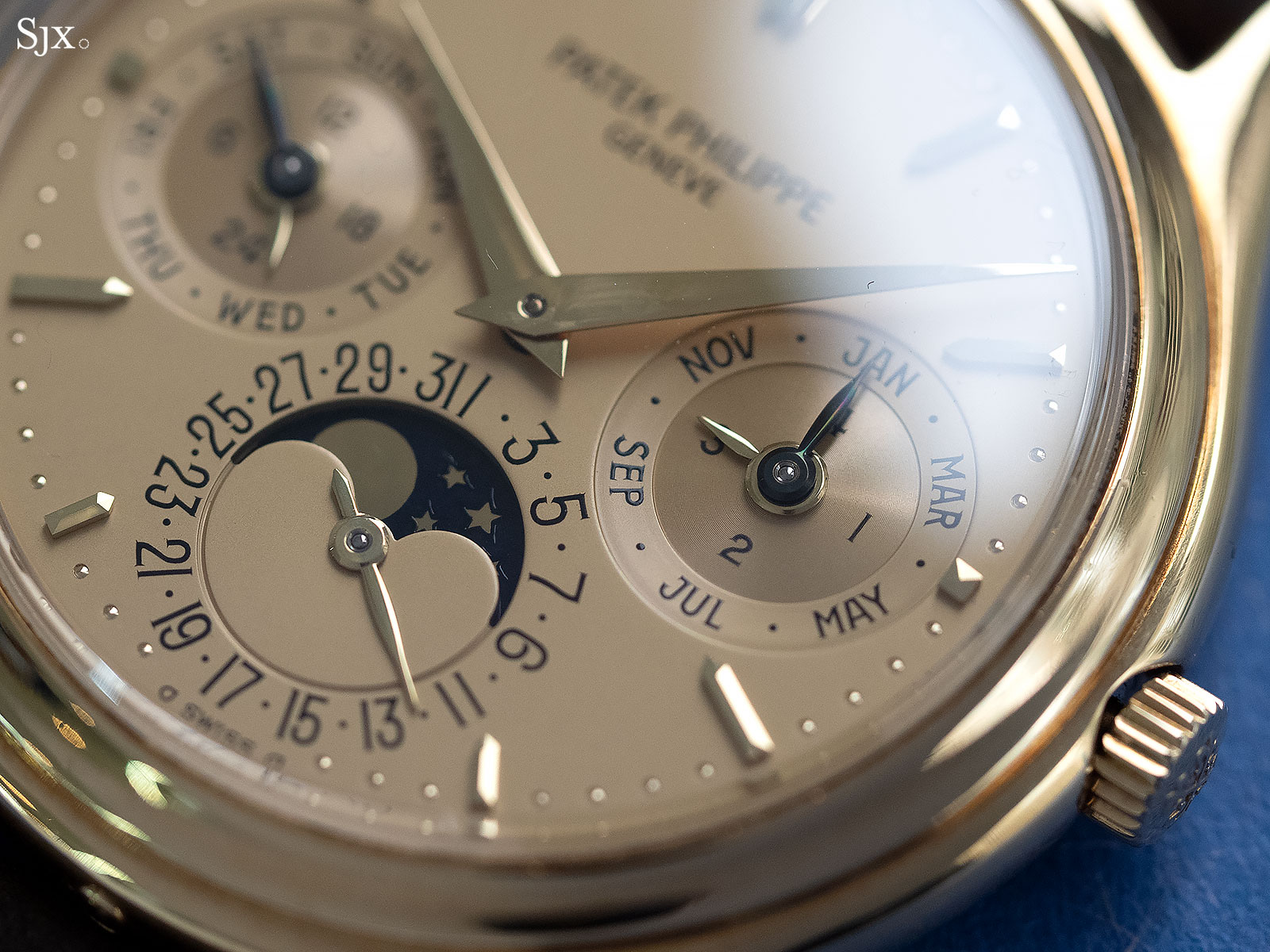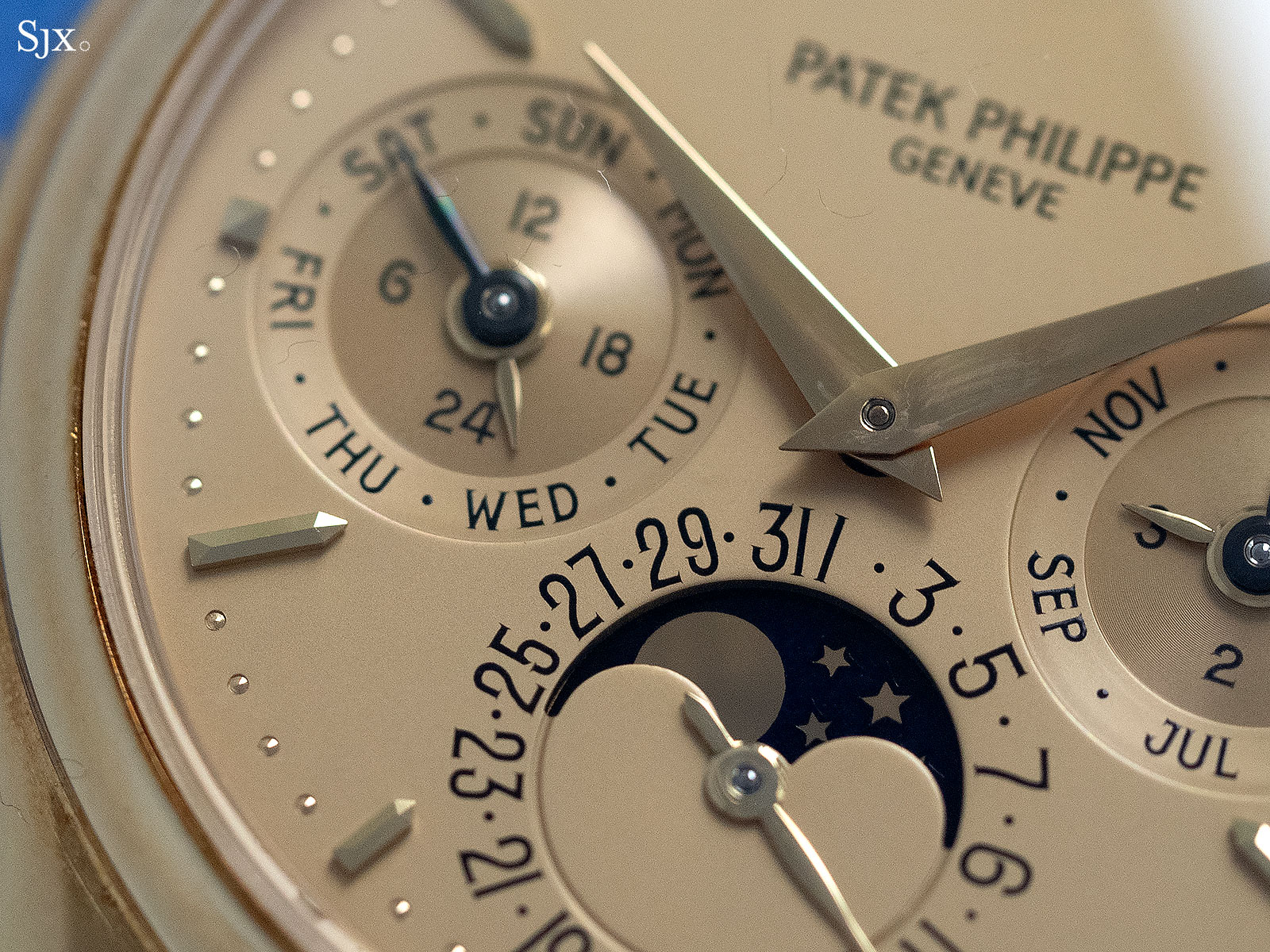 This example dates to 1988, and has an unusual display case back. According to the archive extract – which importantly confirms the gilt dial – the original solid case back was swapped for a sapphire back during servicing in 1998.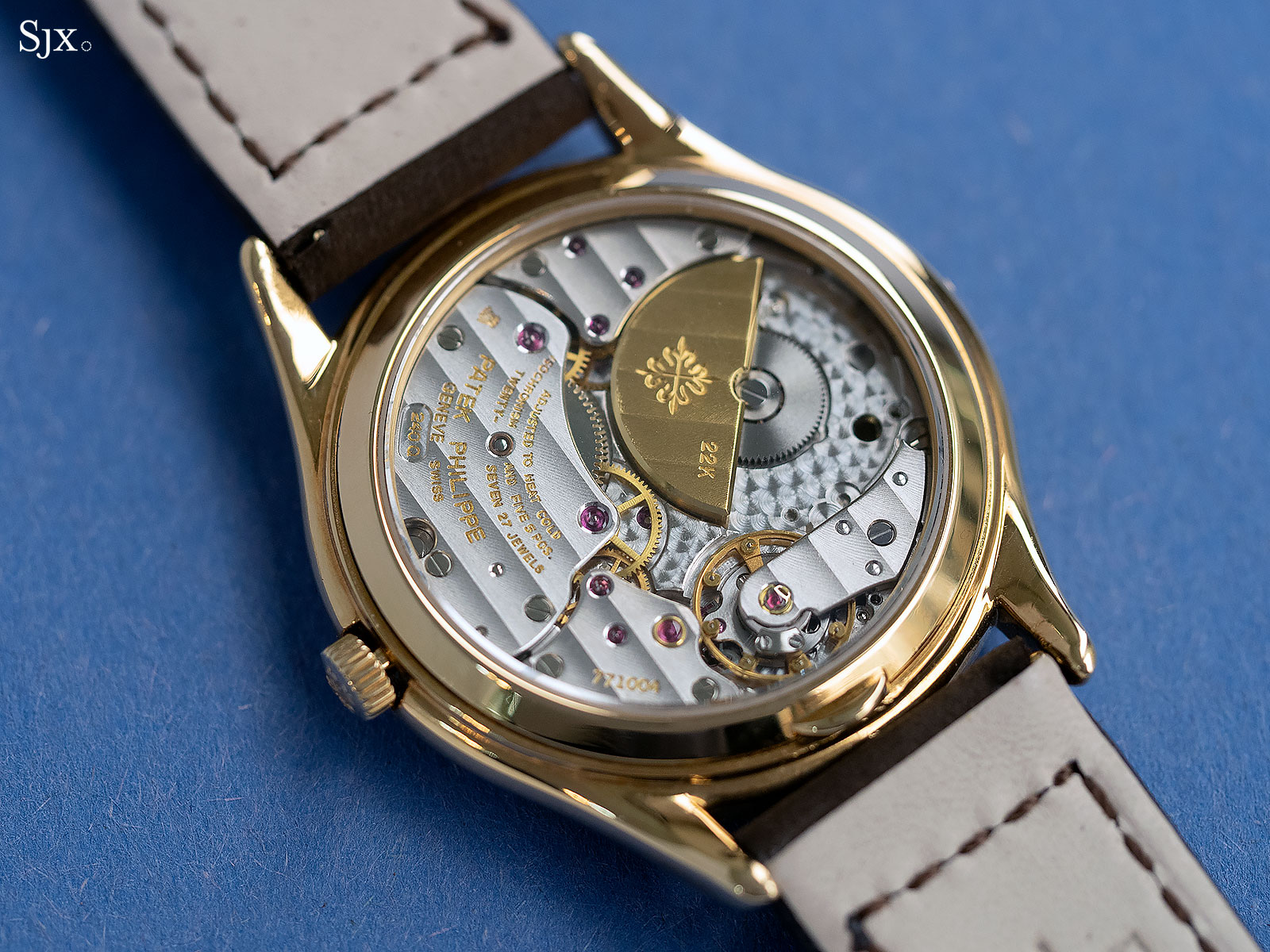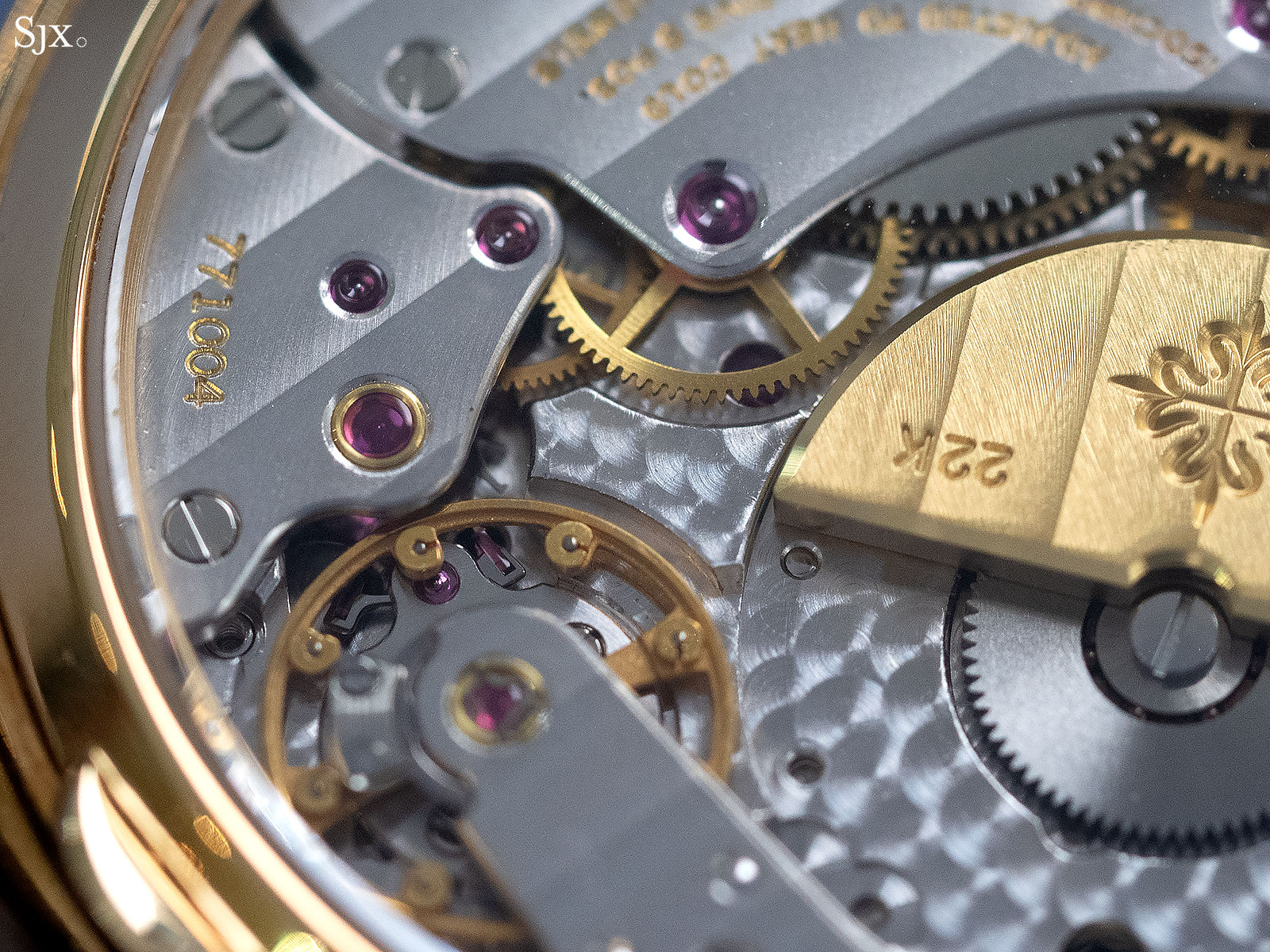 The watch is in clean condition, and though the case has been polished, it is an attractive example of a desirable watch. And its appeal is further enhanced by the provenance: it comes from the collection of an extremely accomplished collector in Asia. This has an estimate of 25,000-45,000 Swiss francs, or US$25,200-45,300.
---
Lot 56 – Rolex ref. 6236 "Guido Mondani Killy"
The fact that this has a double nickname is a hint as to its desirability.
First is the generic nickname for the Rolex ref. 6236 chronograph with triple calendar – "Jean-Claude Killy". It comes from the fact that the French Olympic ski champion – and former member of the Rolex board of directors – used to wear one a long time ago. Well before the Daytona "Paul Newman" became the flavour of the day, the "Killy" was one of the most valuable vintage Rolex models, being the most complicated watch Rolex has ever made.
The other nickname is arguably more significant – Guido Mondani is an Italian collector of vintage Rolex who has authored several books on the topic. In 2006, he sold almost his entire collection at Antiquorum, well before the current run-up in prices unfortunately.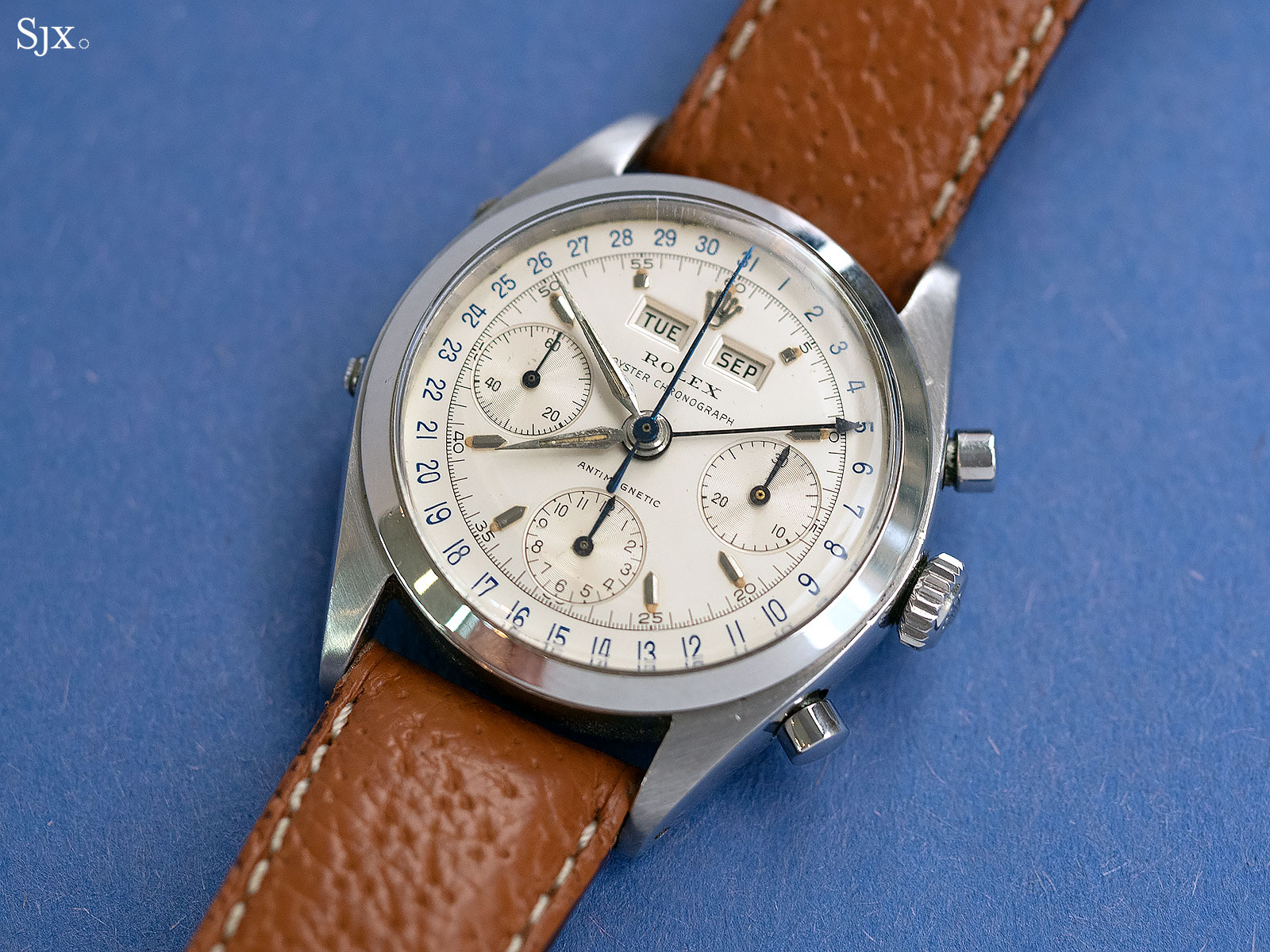 One of the watches in the Mondani sale was this ref. 6236 "Killy", which has now returned to the auction block. It is still crisp and well preserved, and one of the best examples to come up for sale.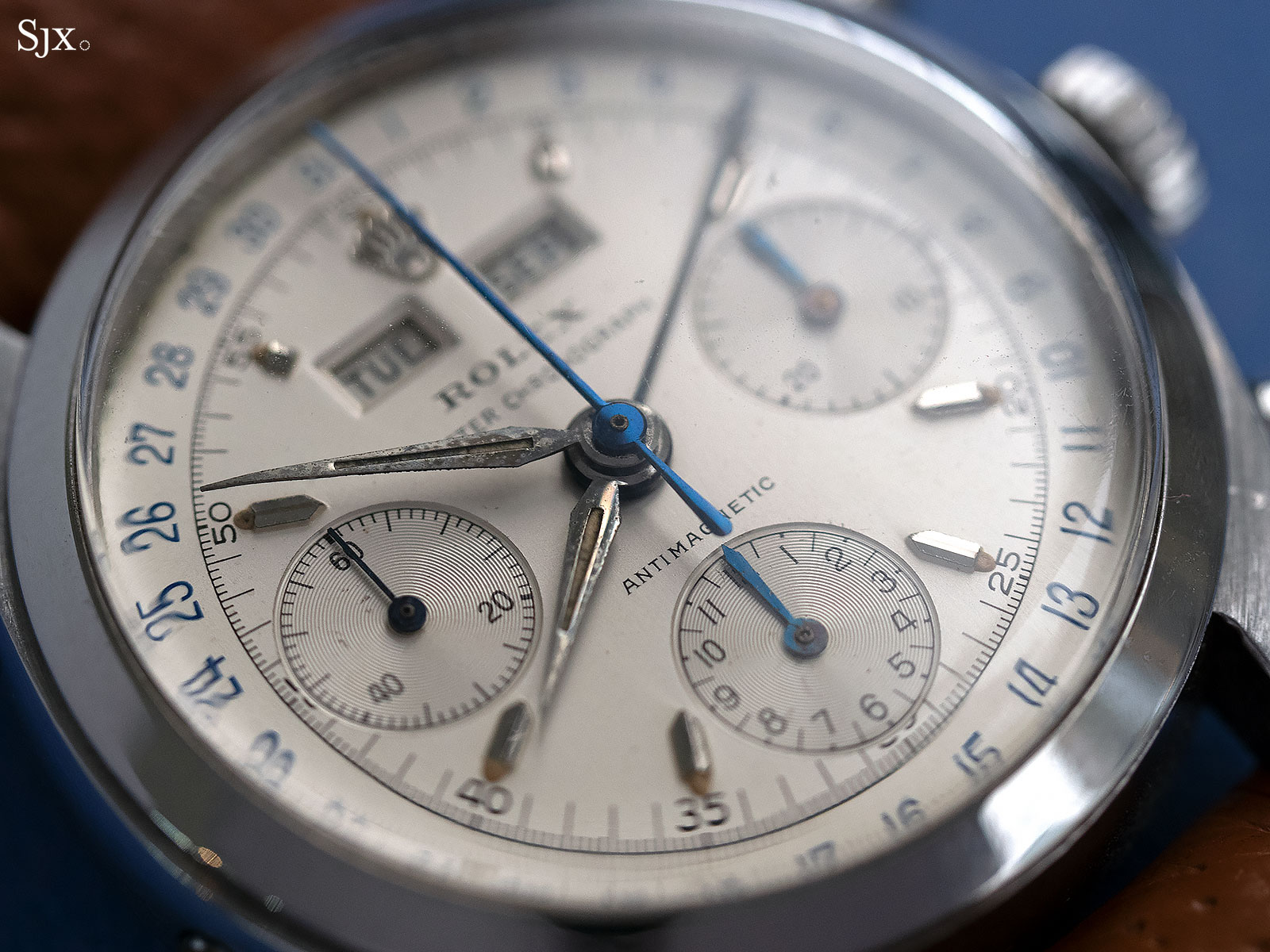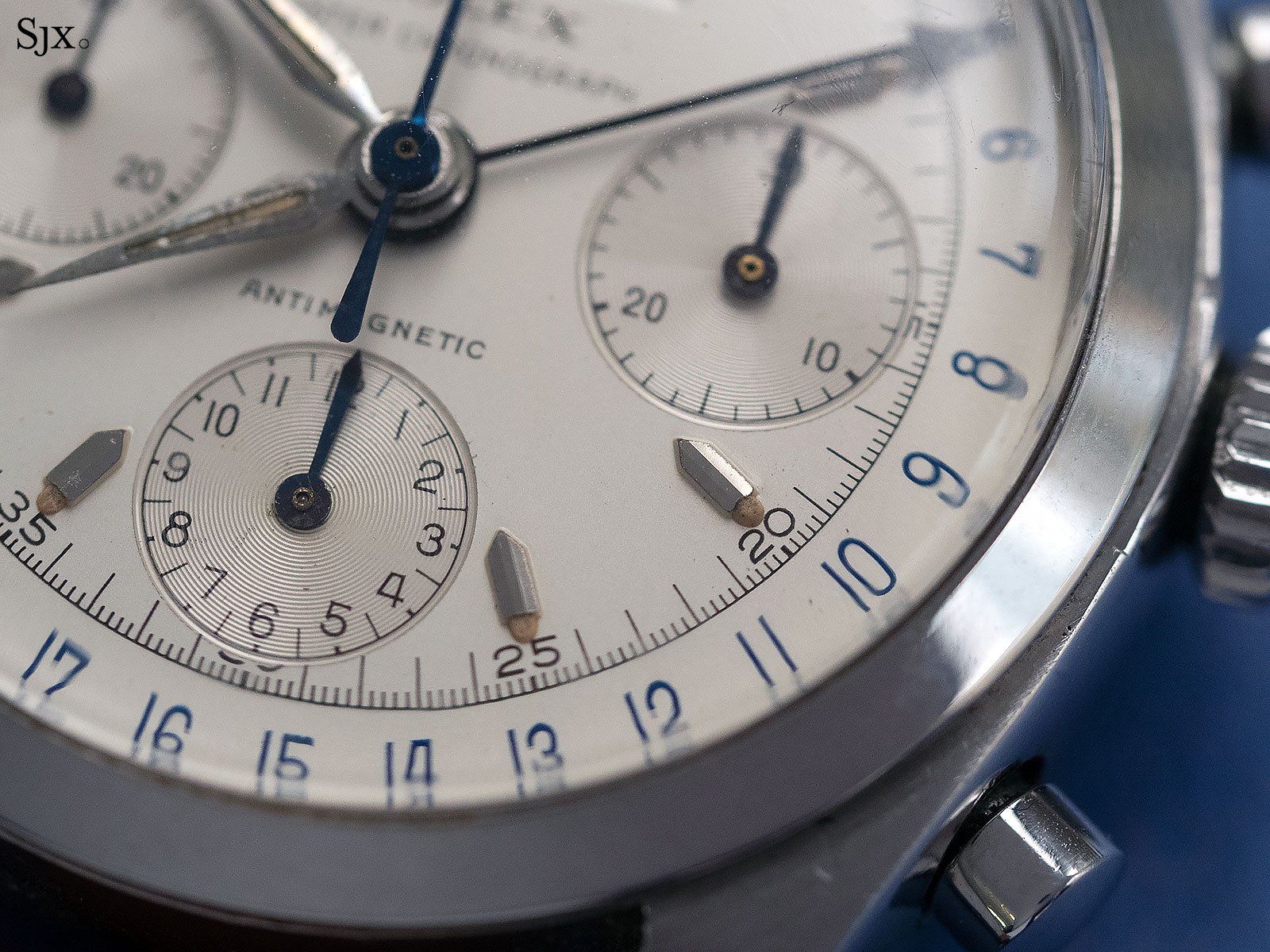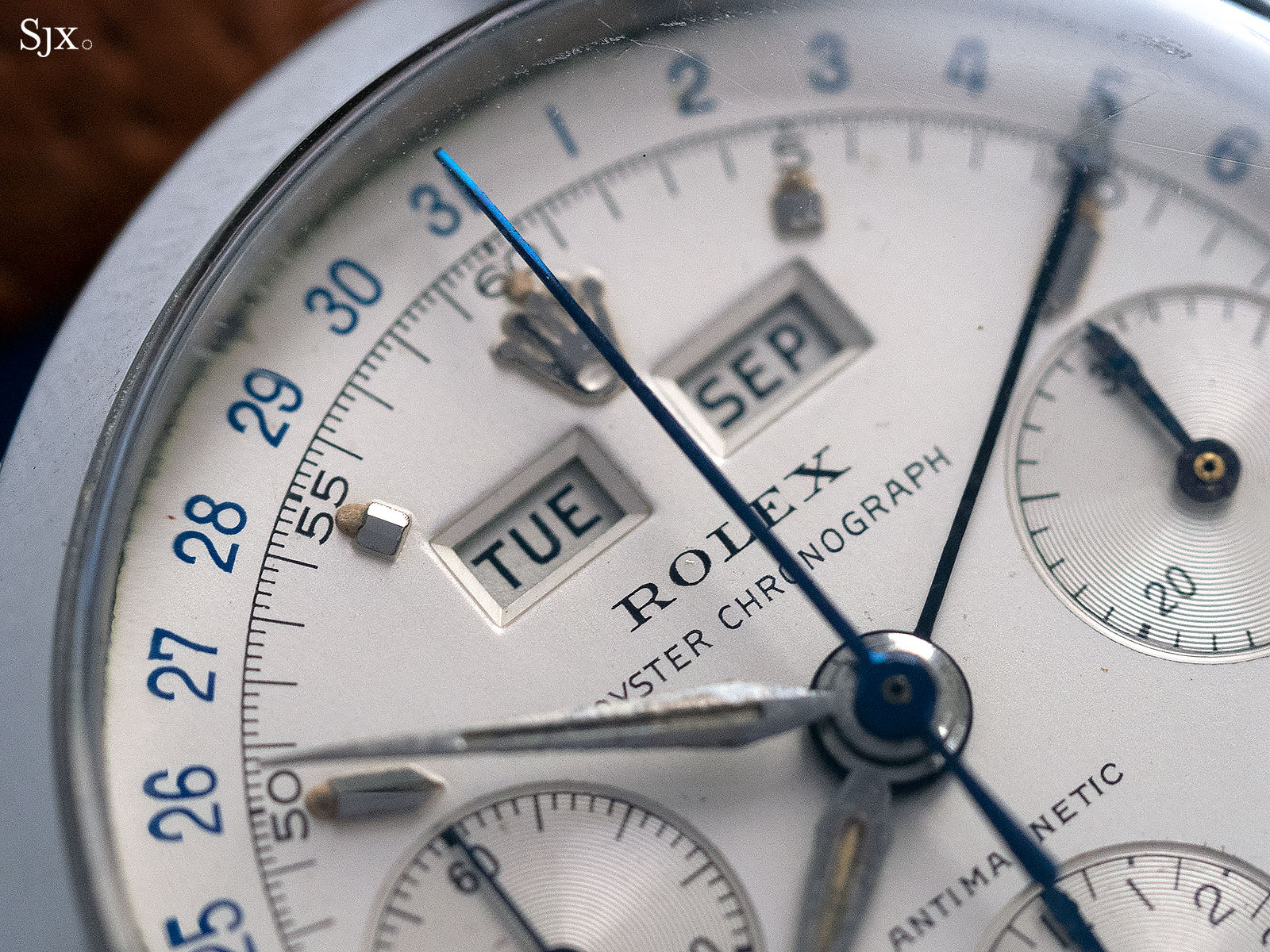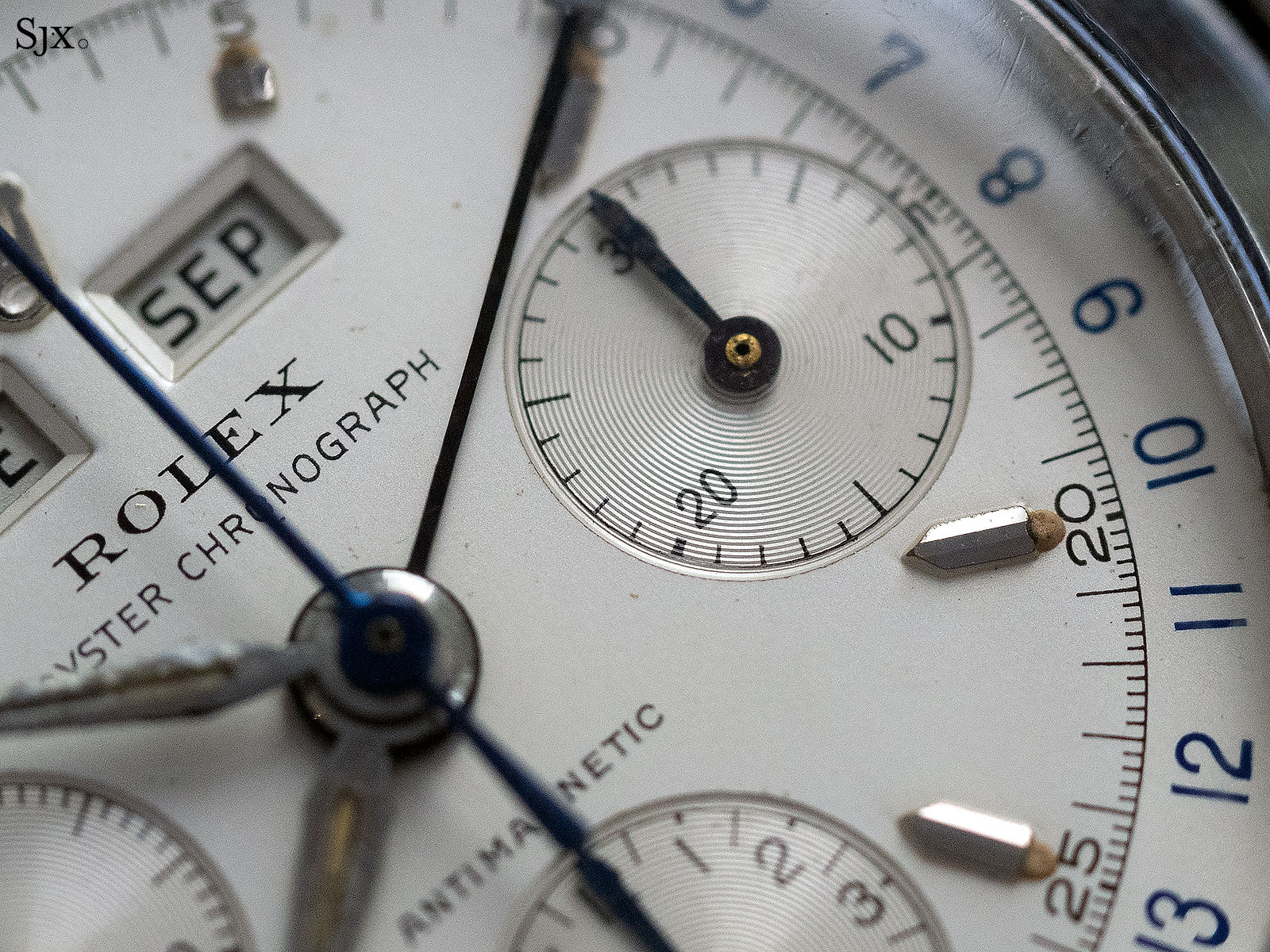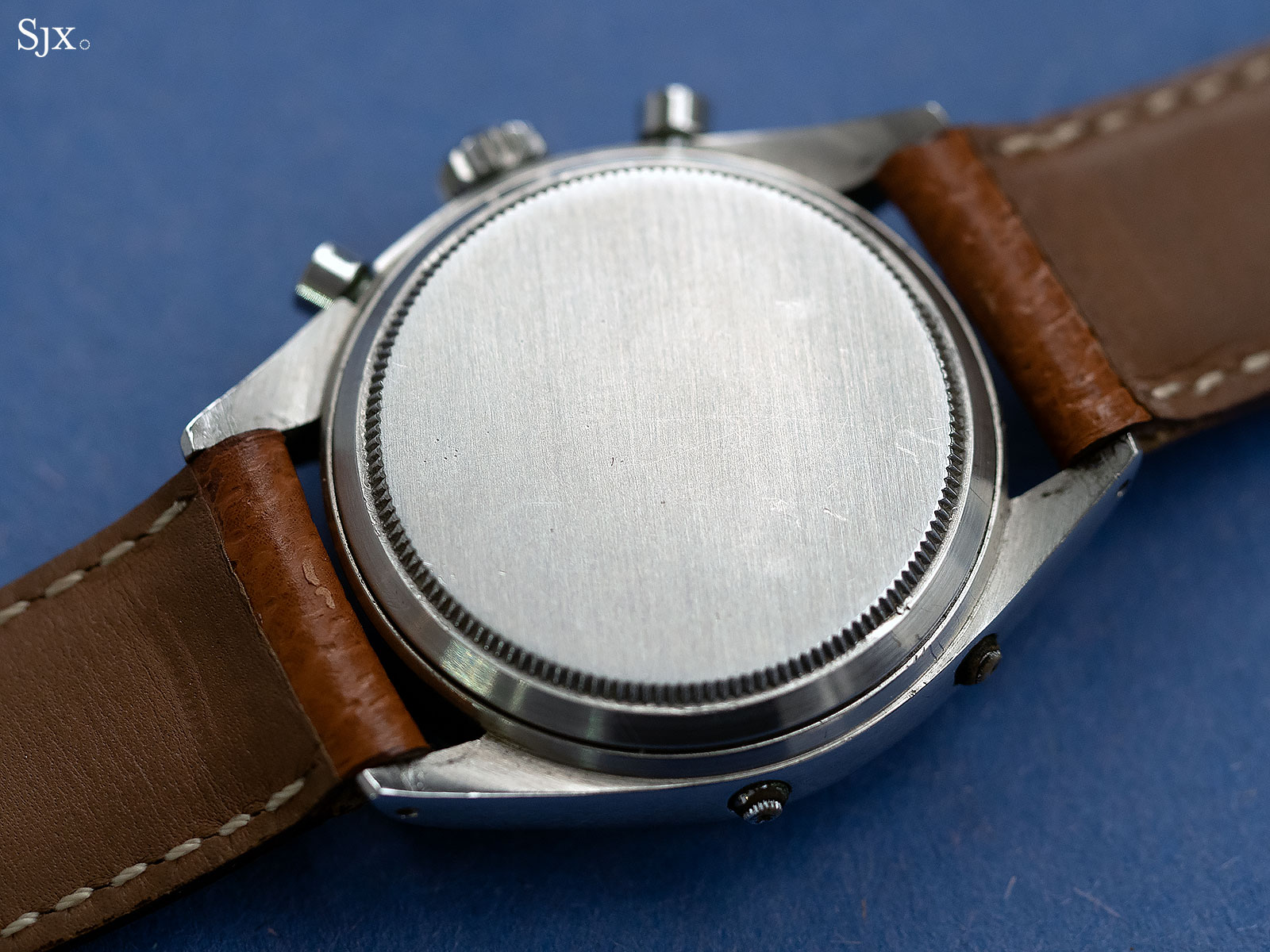 The estimate is 250,000-500,000 Swiss francs, or US$252,000-504,000.
---
Lot 199 – Breguet time-only
This time-only Breguet is just a simple but beautiful example of mid 20th century watchmaking boosted by a top class brand name.
Intriguingly, it was sold by Breguet in 1941, during the German occupation of France. It was produced during the period when Englishman George Brown owned Breguet, producing timepieces in Paris but using mostly Swiss movements.
The dial is quintessential Breguet – guilloche, blued steel hands, and Roman numerals – and obviously hand-made.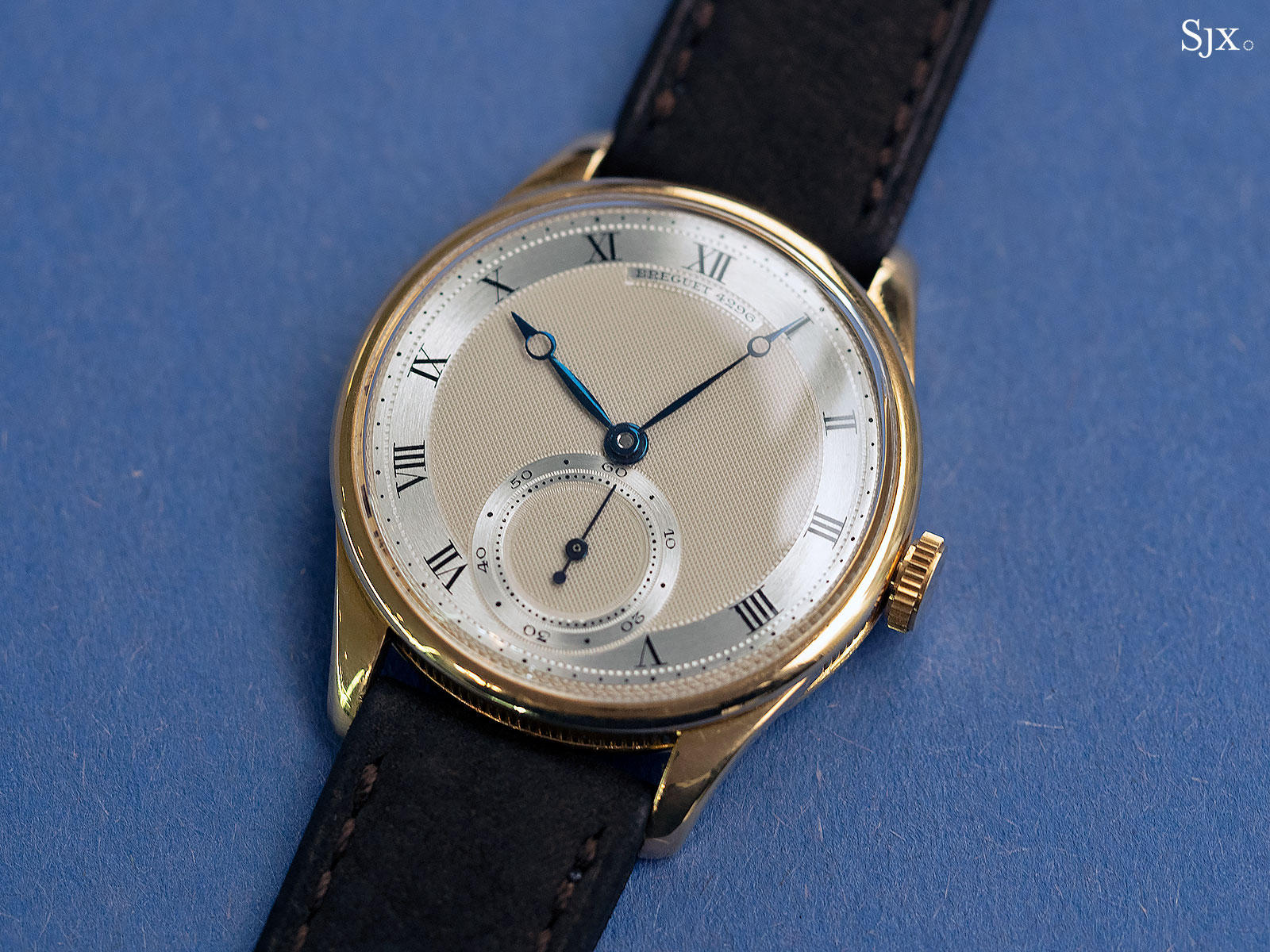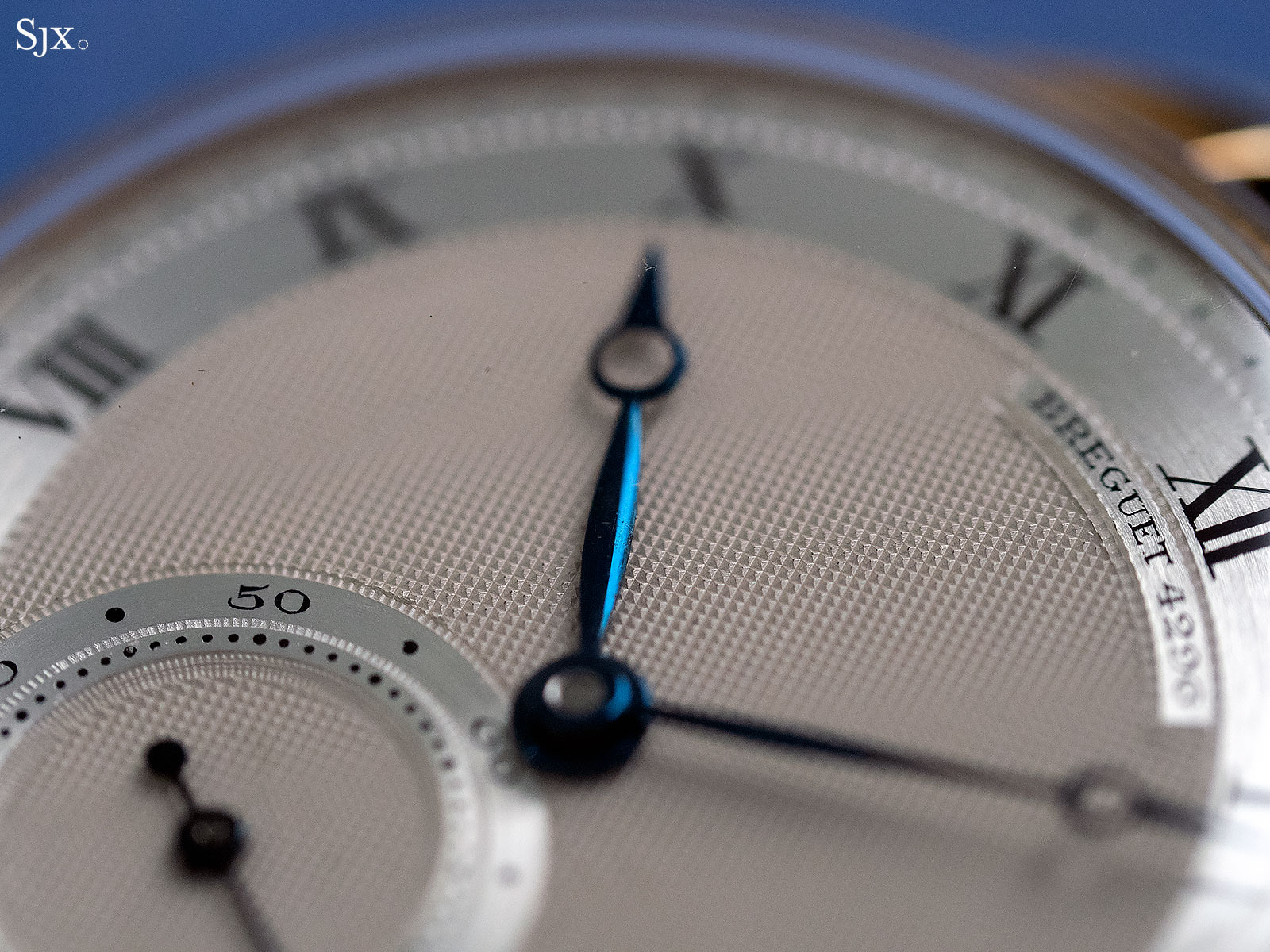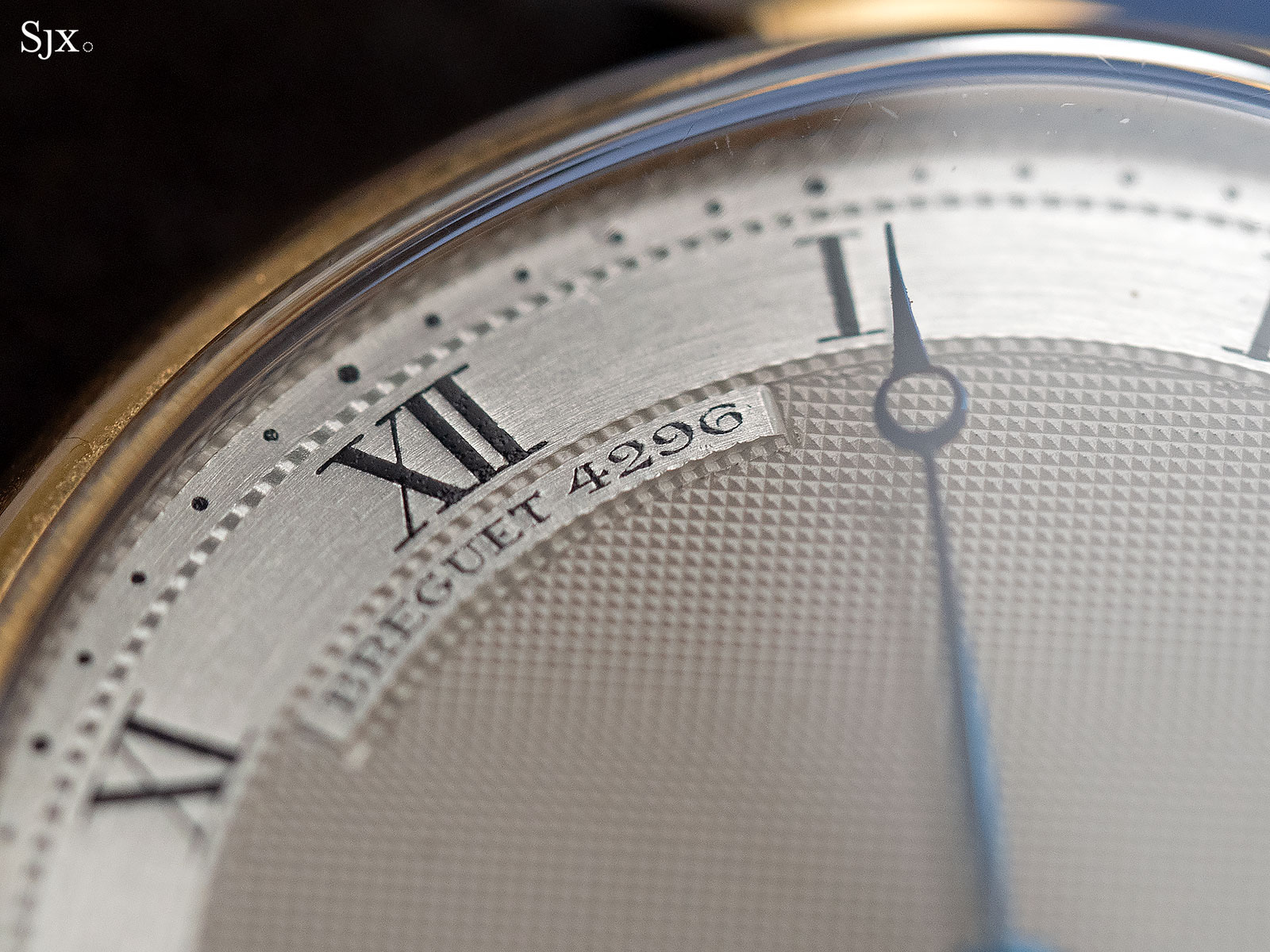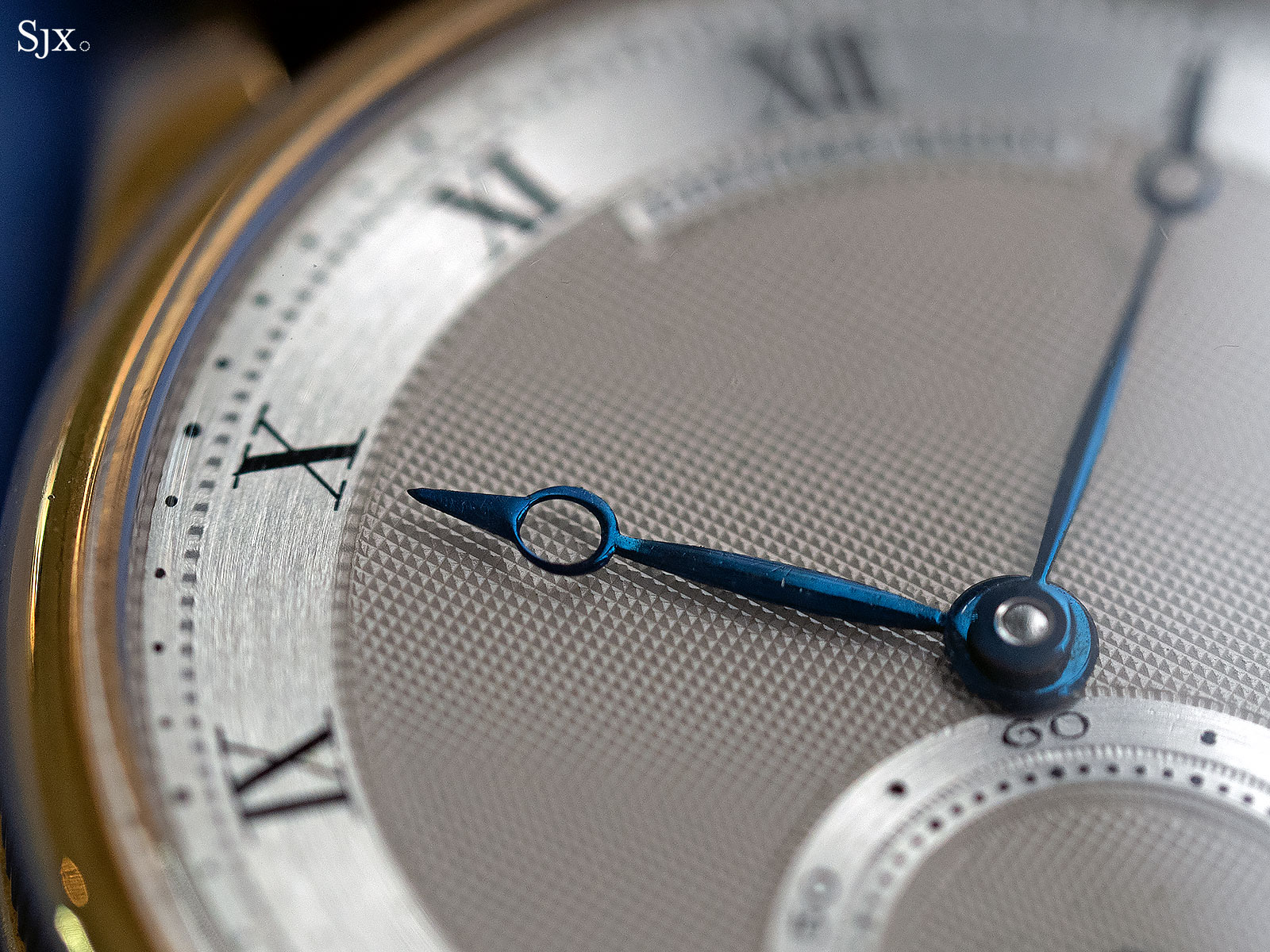 This has a 35mm yellow gold case that is typical Breguet with its fluted case band, but unusual with its integrated lugs, instead of the narrow, flat "Empire" lugs more common for the brand.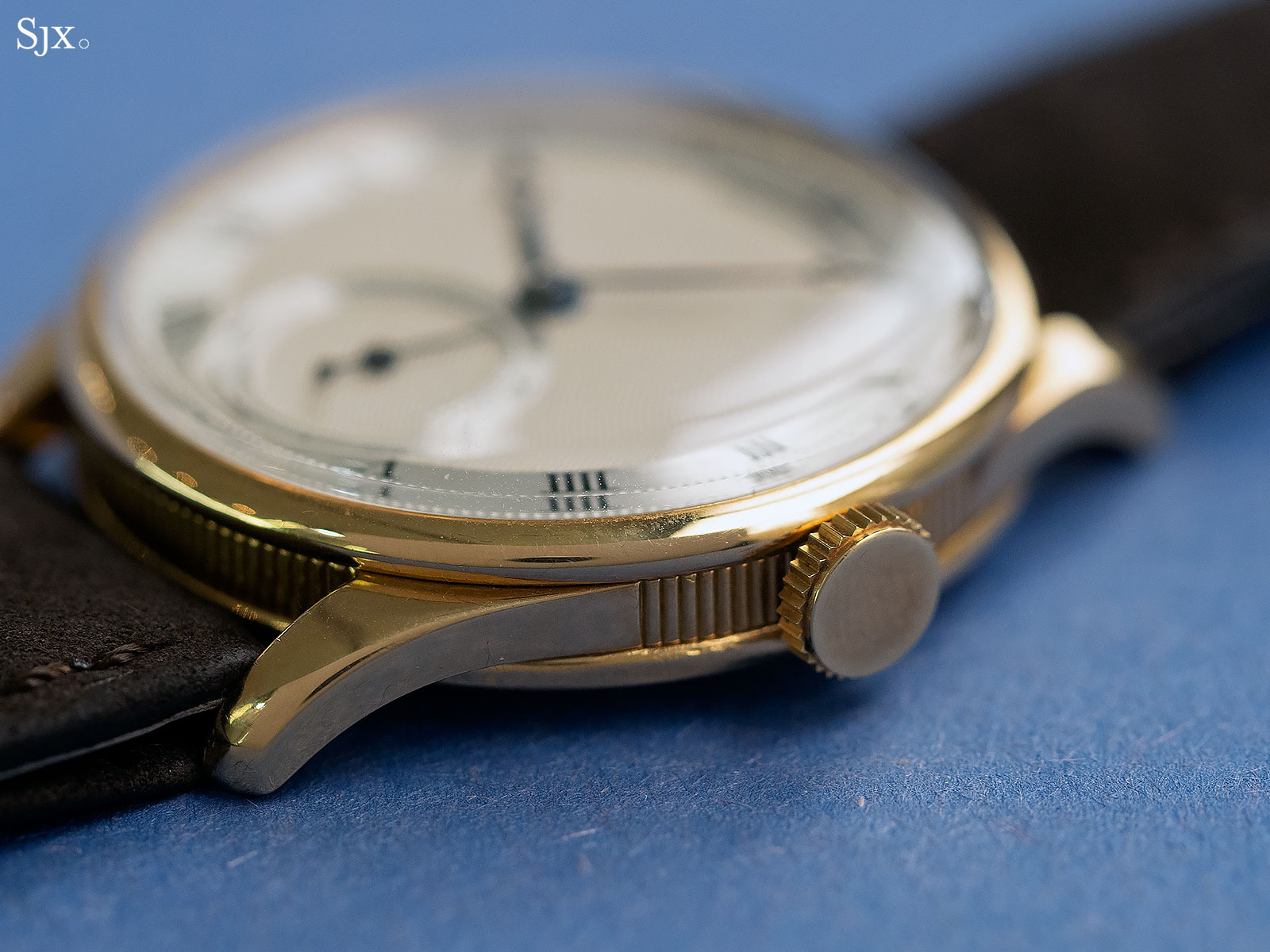 The 18 jewel, hand-wound movement is of unidentified make, but finished neatly, with an attractive, separate bridge construction.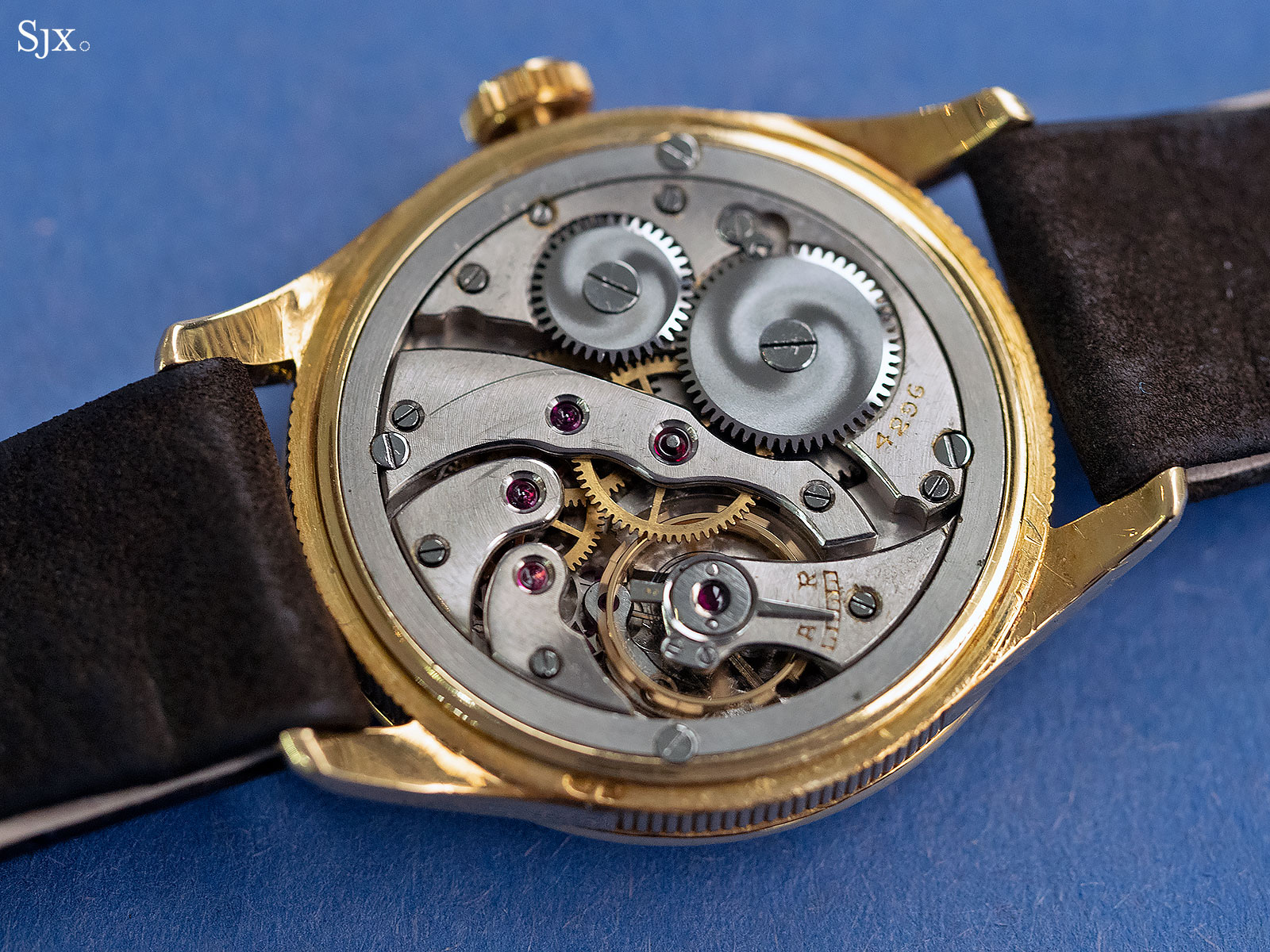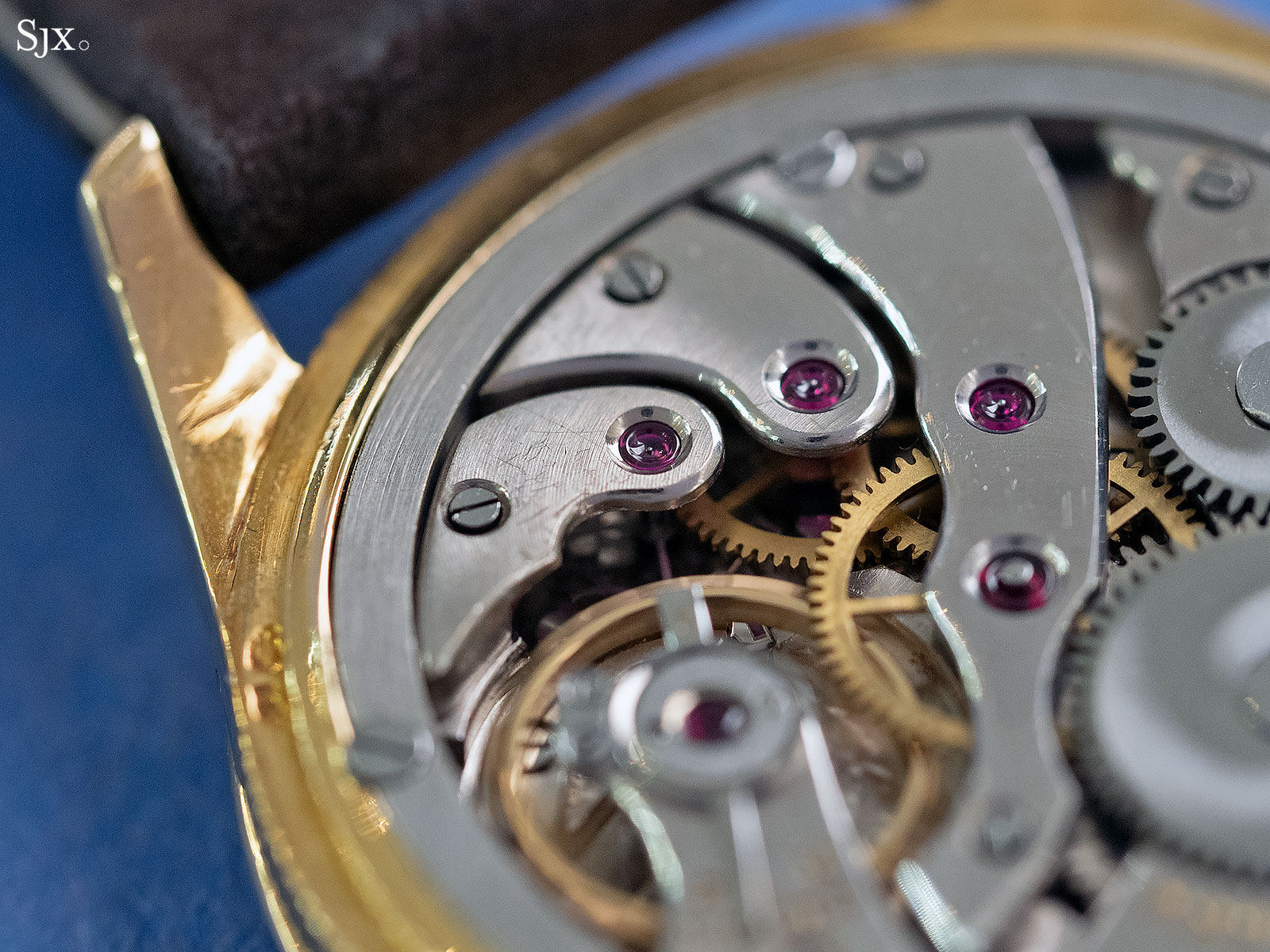 This is the second instance the watch is being sold at Phillips, it was first sold in 2015 for 67,500 francs. Now it has an estimate of 30,000-50,000 Swiss francs, or US$30,200-50,400.
---
Lot 200 – Patek Philippe ref. 3424 Gilbert Albert
Definitely not a watch with mainstream appeal but unquestionably one of the most interesting Patek Philippe wristwatches ever, the ref. 3424 designed by Gilbert Albert is a strikingly beautiful asymmetric timepiece that screams 1960s.
Now almost 90 years old, Mr Albert is a jeweller who worked for Patek Philippe for a spell, and then Omega, before opening his own workshop. His timepieces are each unique in design, yet share a certain style.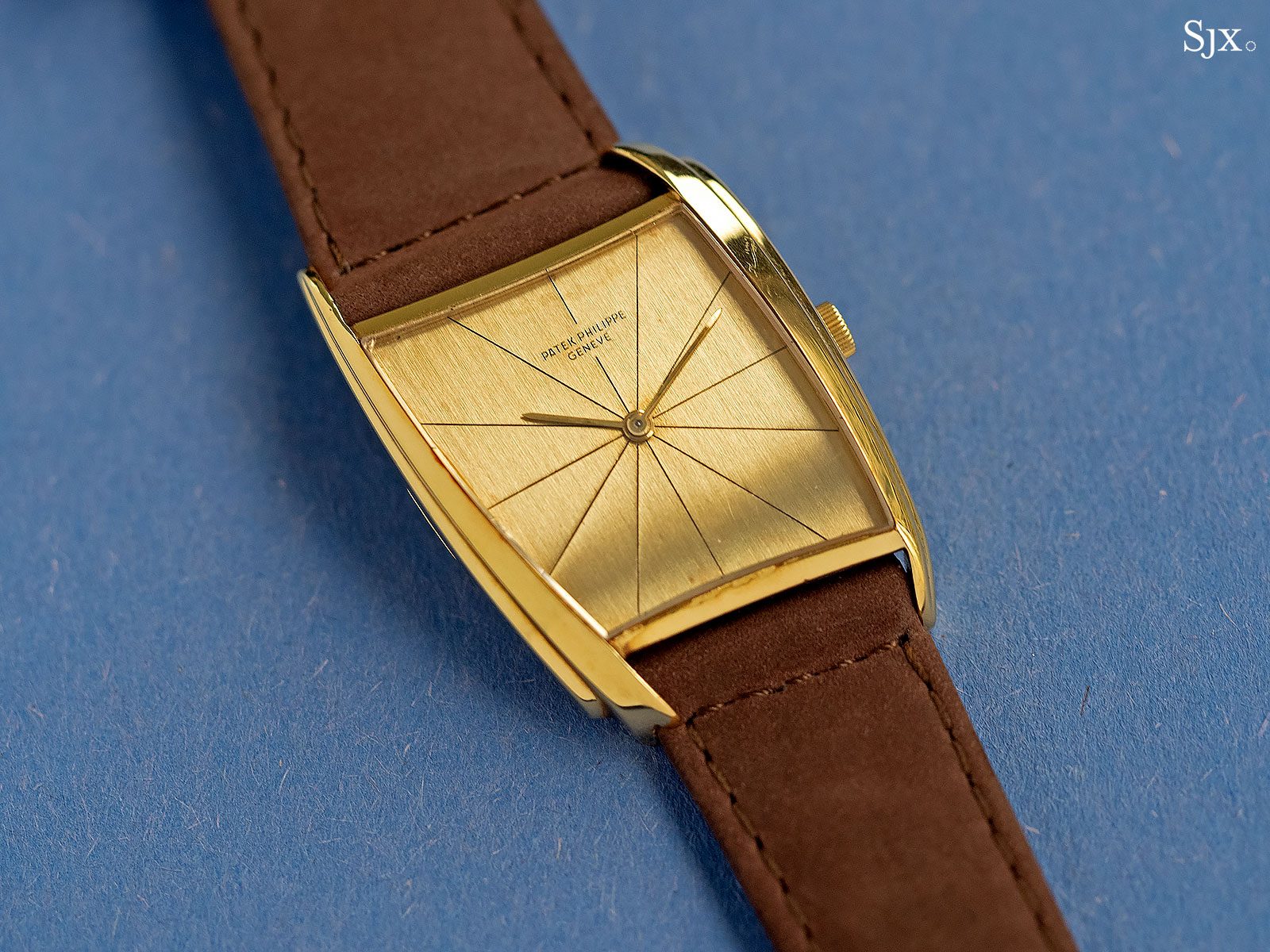 Dating to 1962, this particular ref. 3424 is one of just four known in yellow gold with a matching gilt dial that gives it a totally different look as compared to the more common silver dial.
The watch is also preserved in excellent condition, with the raised champleve enamel markings on the dial retaining their definition. Similarly, the case still has it radical lines and edges.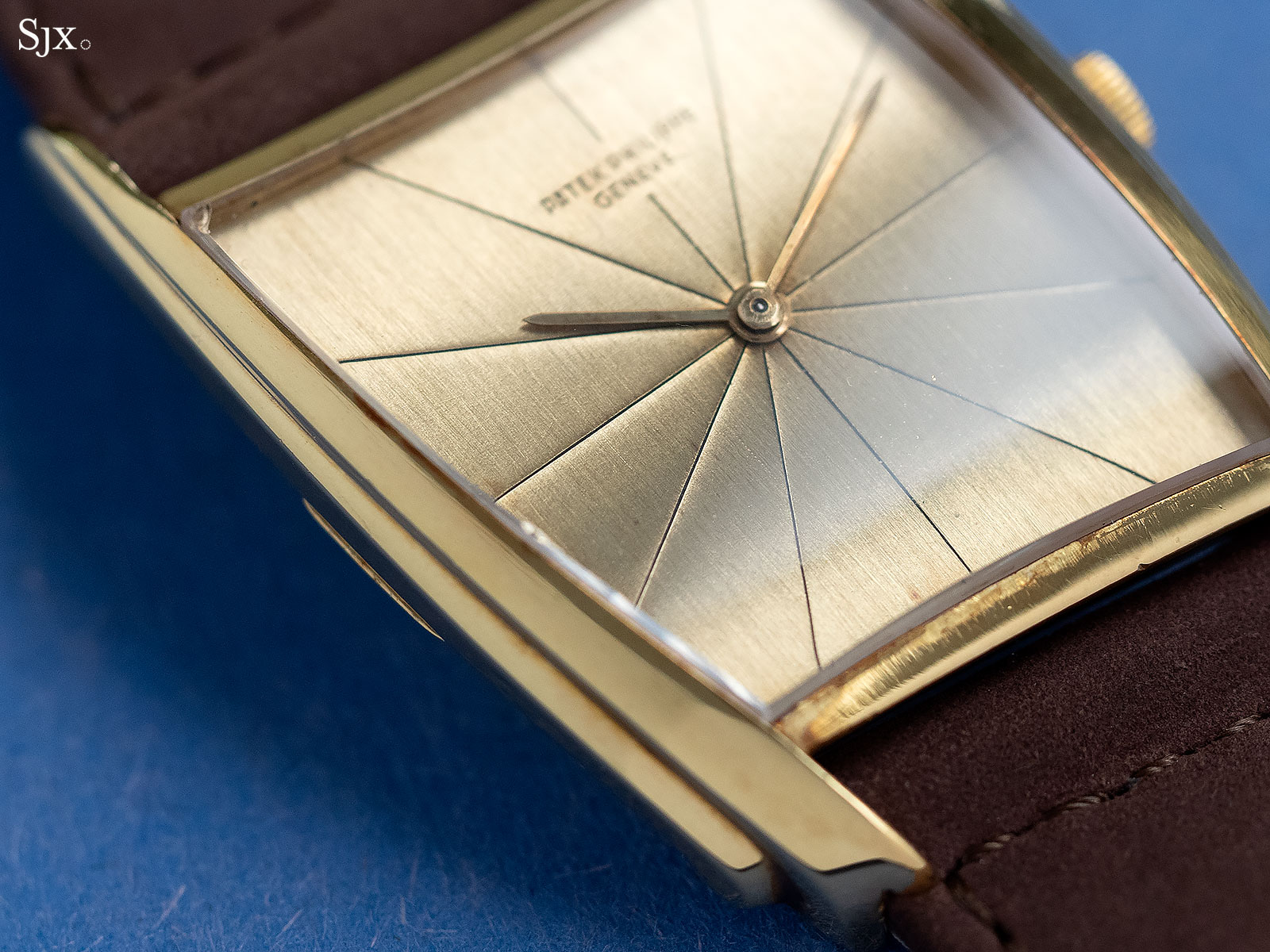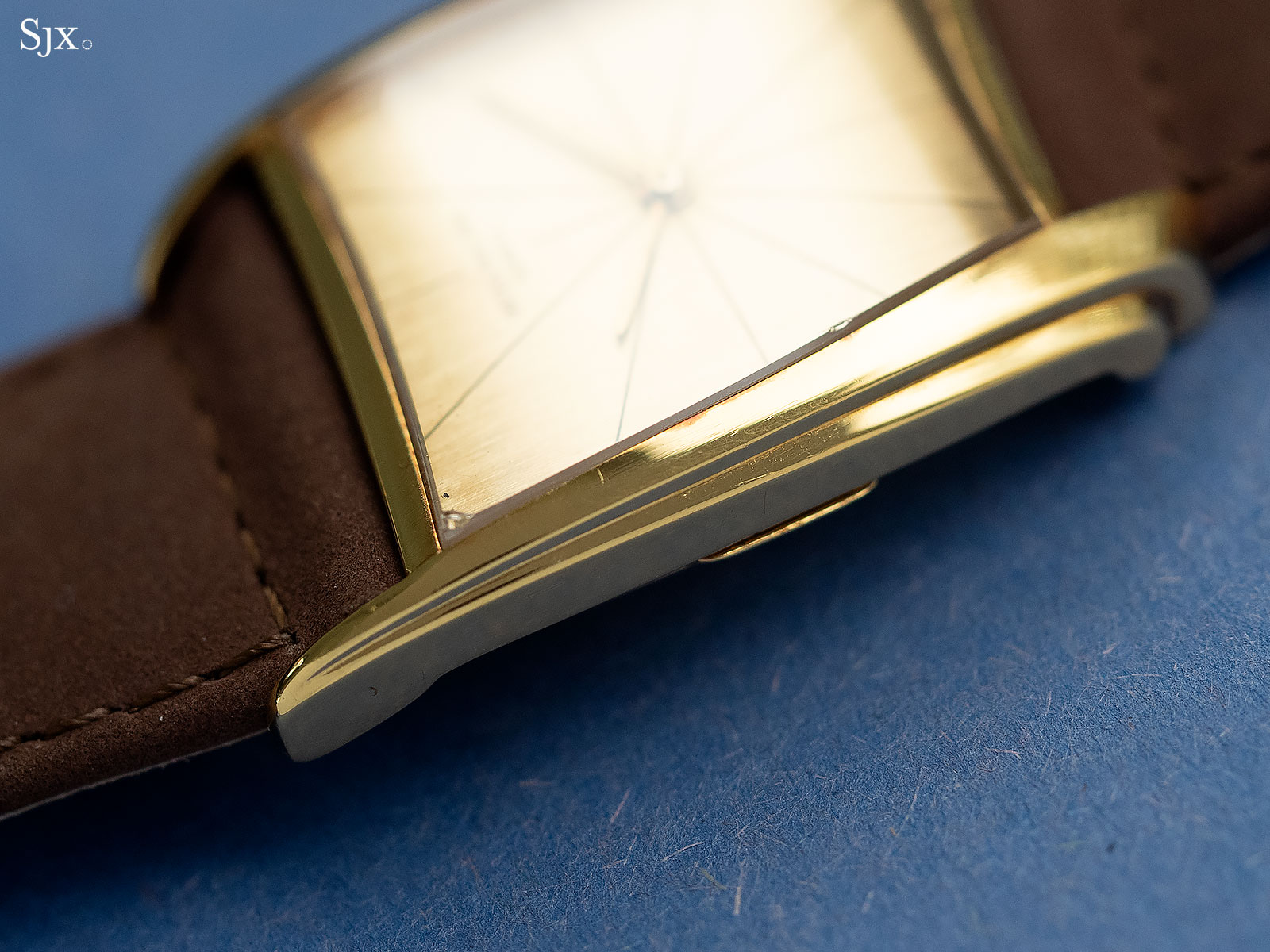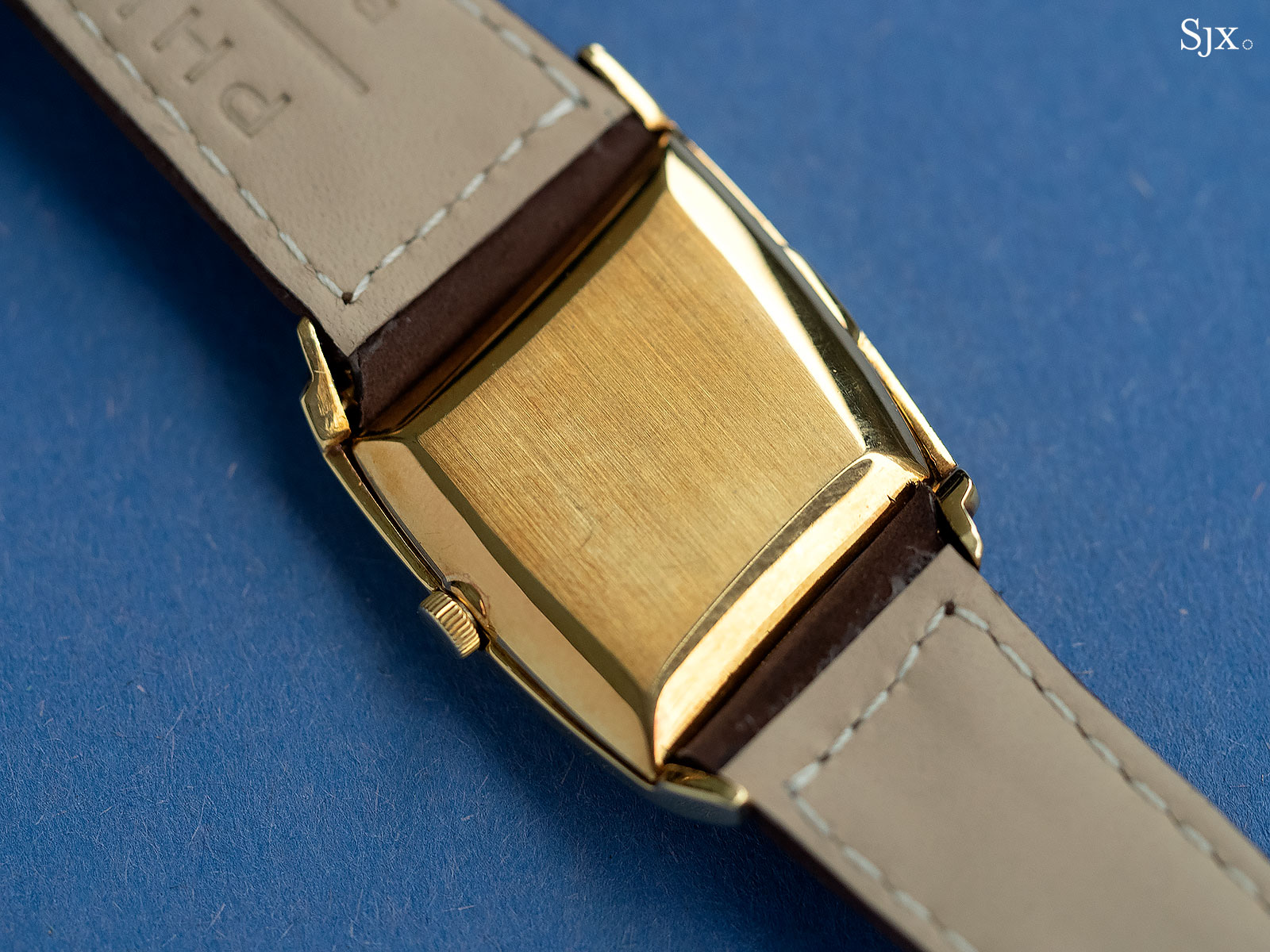 Although it is a watch with plenty of visual presence, it is actually quite small, measuring just 27mm wide and 39mm long, making it a perfect black tie watch.
The estimate is a very conservative 15,000 -25,000 Swiss francs, or US$15,100-25,200. It should have no problems crossing the high estimate.
---
Lot 202 – Cartier Crash London
A watch very much in the same spirit as the Gilbert Albert, but far more famous, is the Cartier Crash. The origin story of the Crash is well known by now: an executive at Cartier's London branch was involved in a car accident while wearing a Maxi Ovale wristwatch, which was sufficiently mangled to inspire the Crash design that made its debut in 1967.
This watch is an original Crash from Cartier London, with one caveat – it was produced in 1990, making it one of the latest examples known. The upside of that is that it should be more affordable than an early 1960s Crash.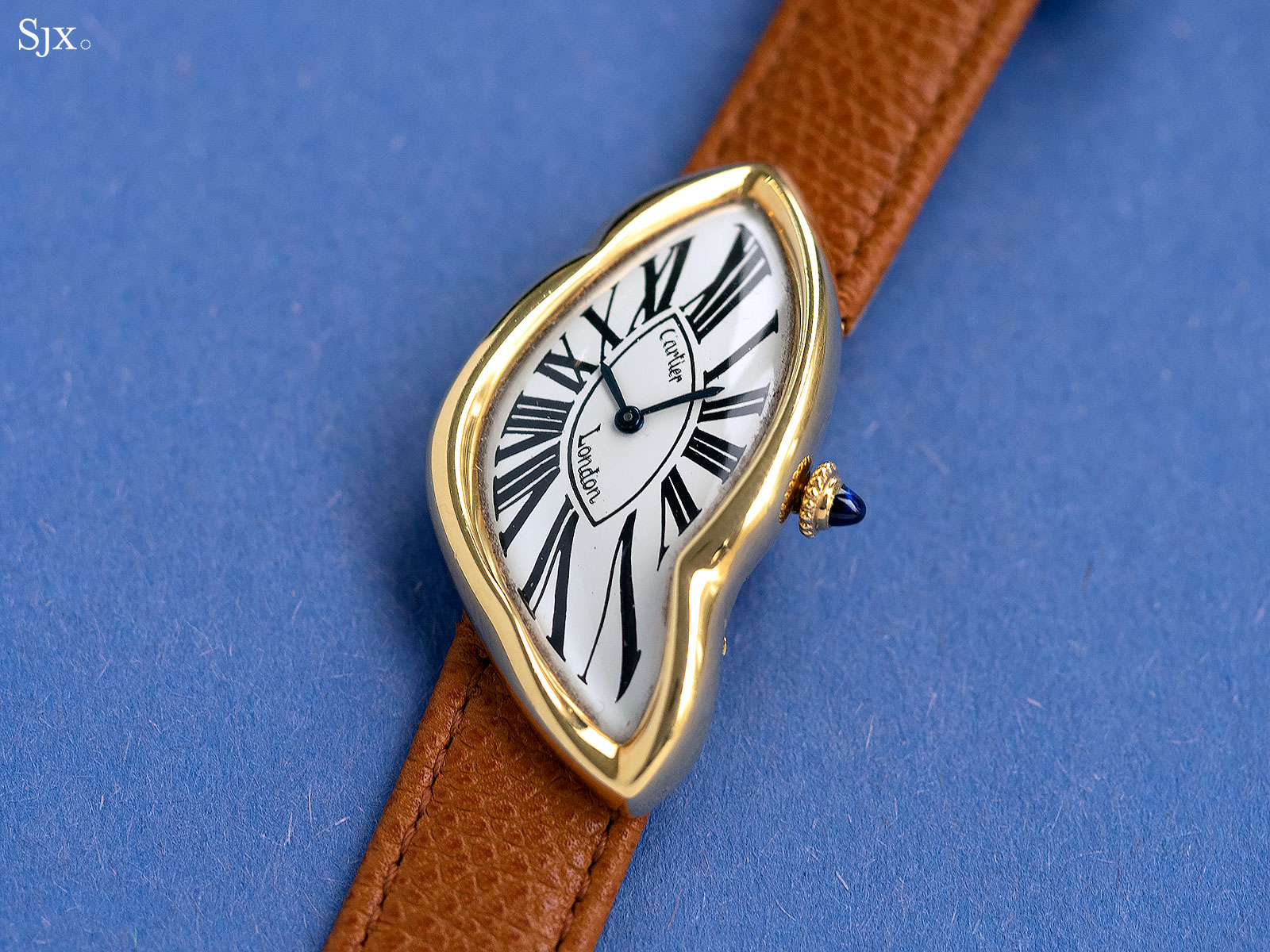 With a case that is noticeably larger than today's Crash watch, this cuts a more striking profile on the wrist.
The case back bears the correct London hallmarks for the watch, including the "JC" stamp, short for "Jacques Cartier", the Cartier brother who ran the London outpost; his two brothers were responsible for New York and Paris respectively.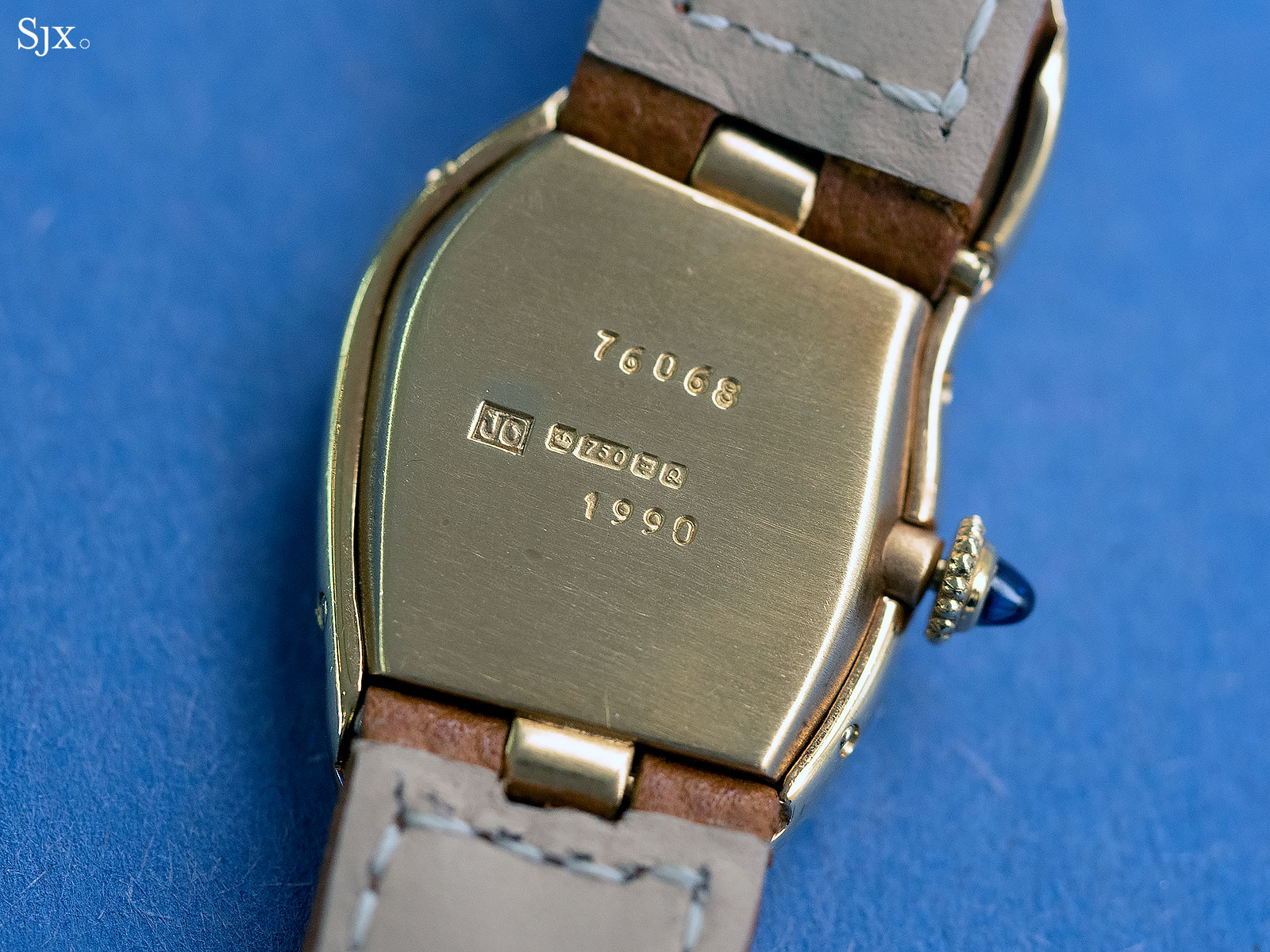 The watch is in excellent condition, although the dial has slightly untidy printing, perhaps a consequence of it being one of the last London-made Crash watches. Even the earlier examples didn't have the best of dial printing.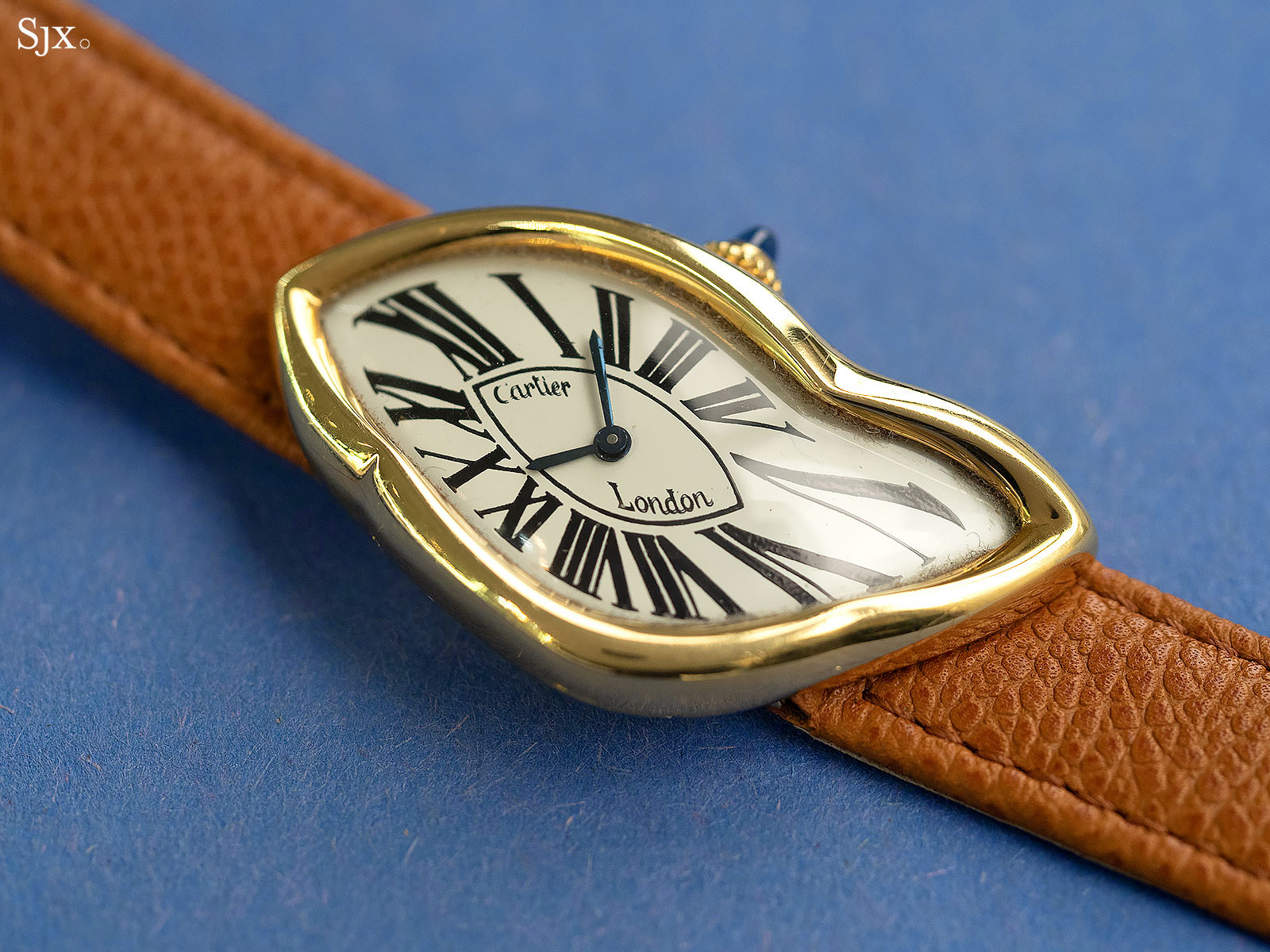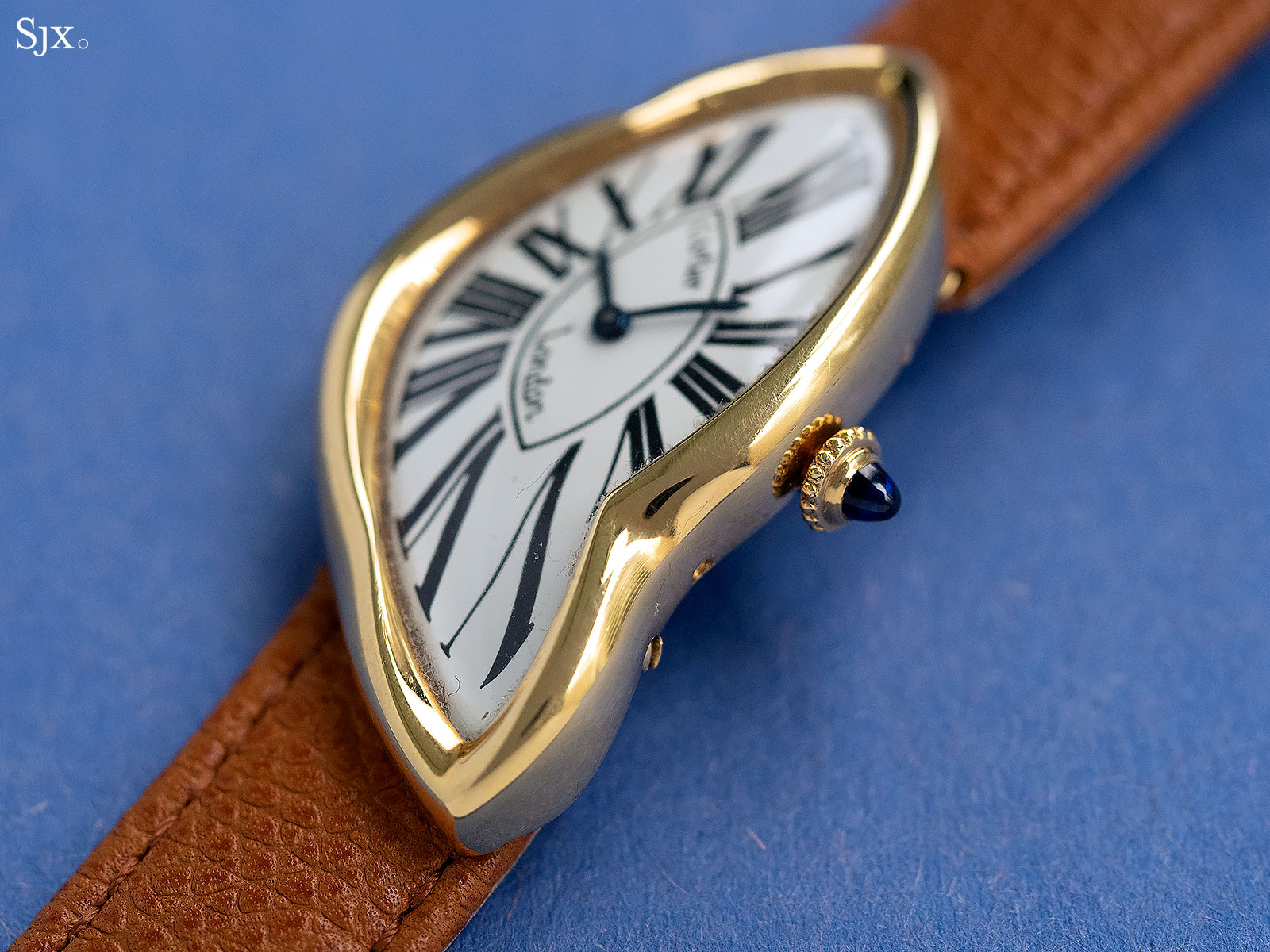 The estimate is 60,000-120,000 Swiss francs, or US$60,400-121,000.
---
Lot 213 – Rolex Submariner ref. 5508
Vintage Rolex Submariners are dime a dozen at watch auctions so it is difficult to get excited over yet another, but this Submariner ref. 5508 is in sterling condition.
Although it is not the most valuable reference amongst early Submariners, that distinction goes to the Submariner "Big Crown", this watch has some desirable features like a red bezel marker, but most of all is its crisp condition.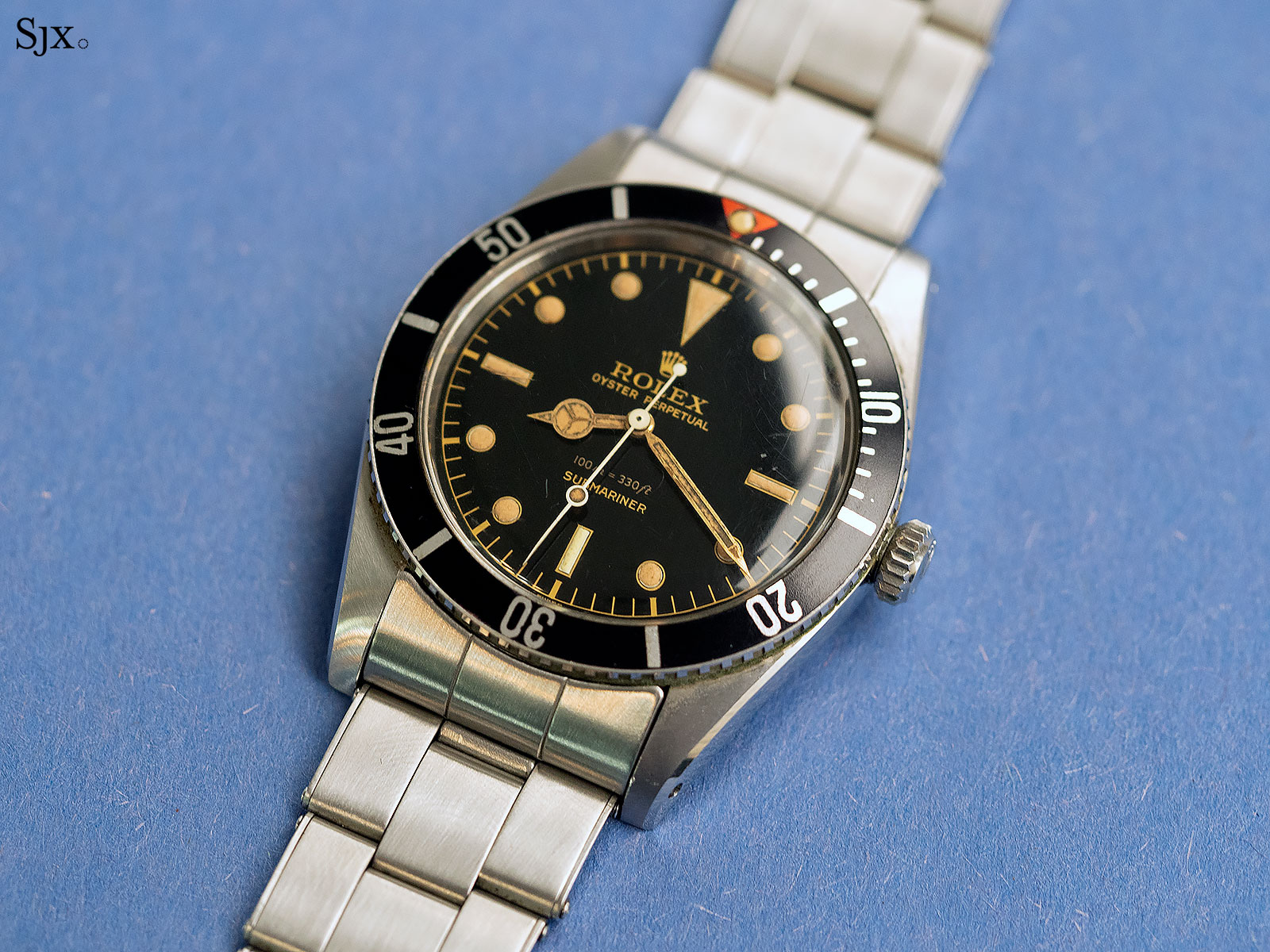 The case is in remarkable condition, with both the brushed and polished surfaces appearing original, and separated by a sharply defined border. Even the easily worn "Stainless Steel" engraving on the case back remains fresh.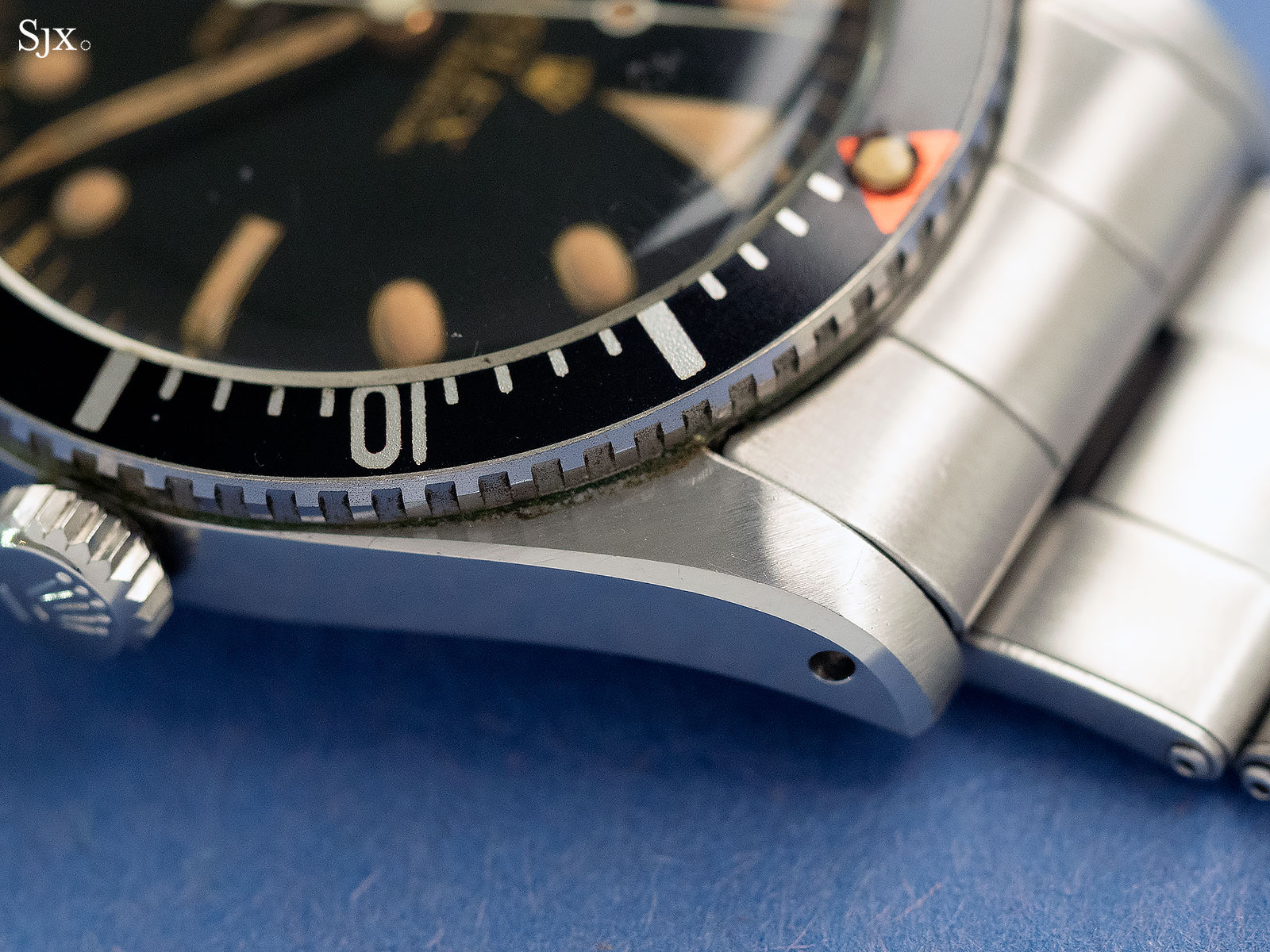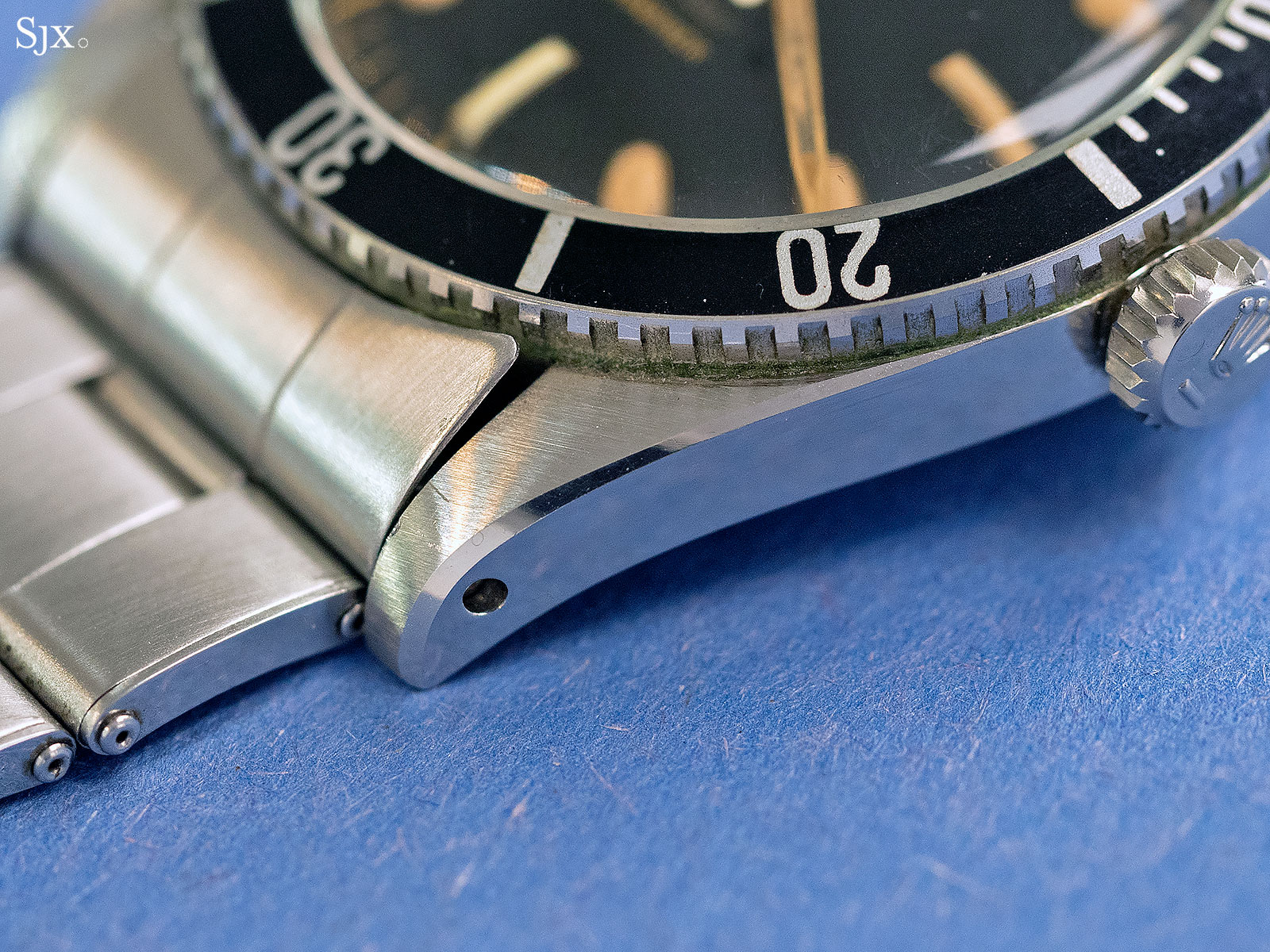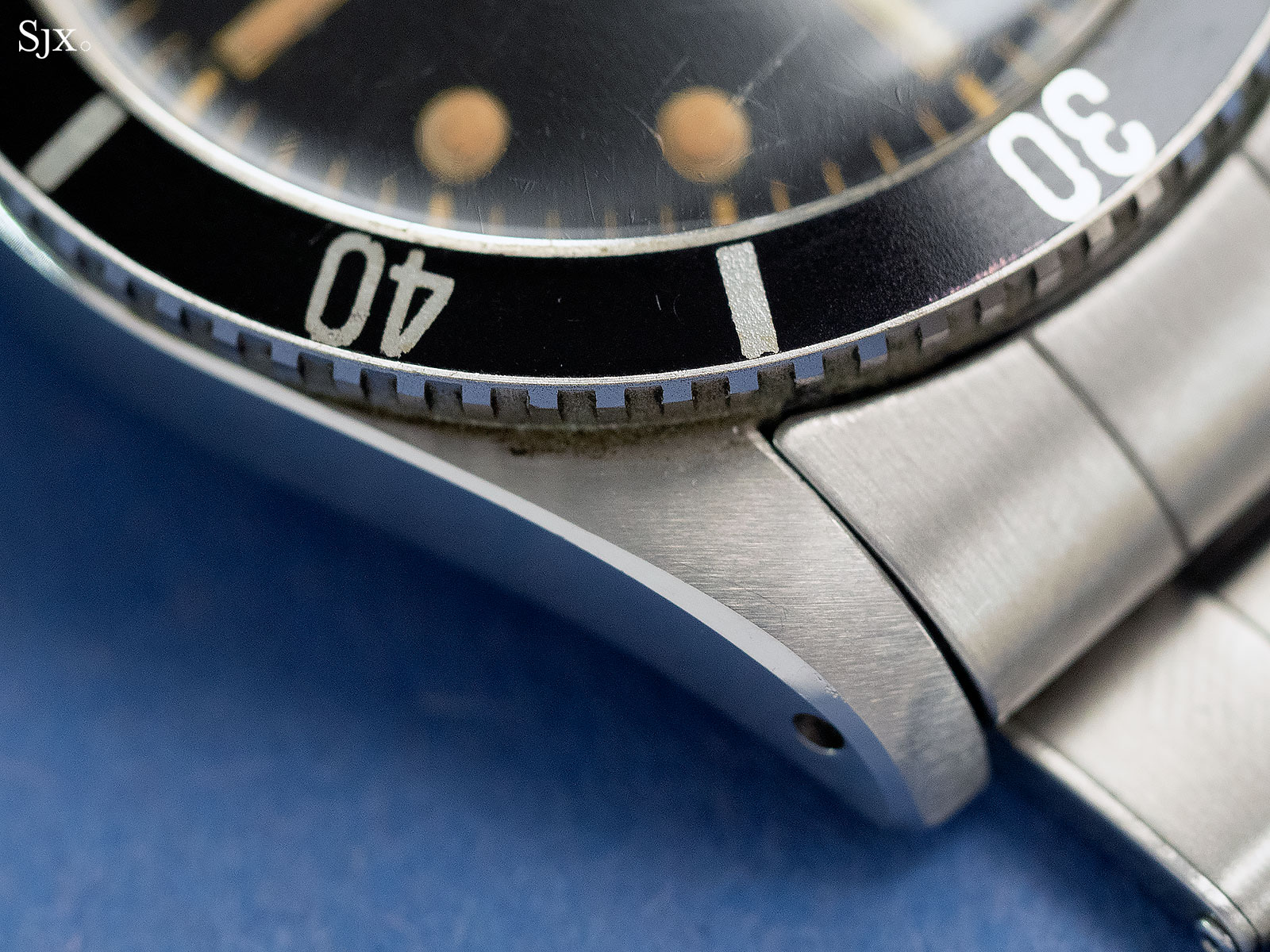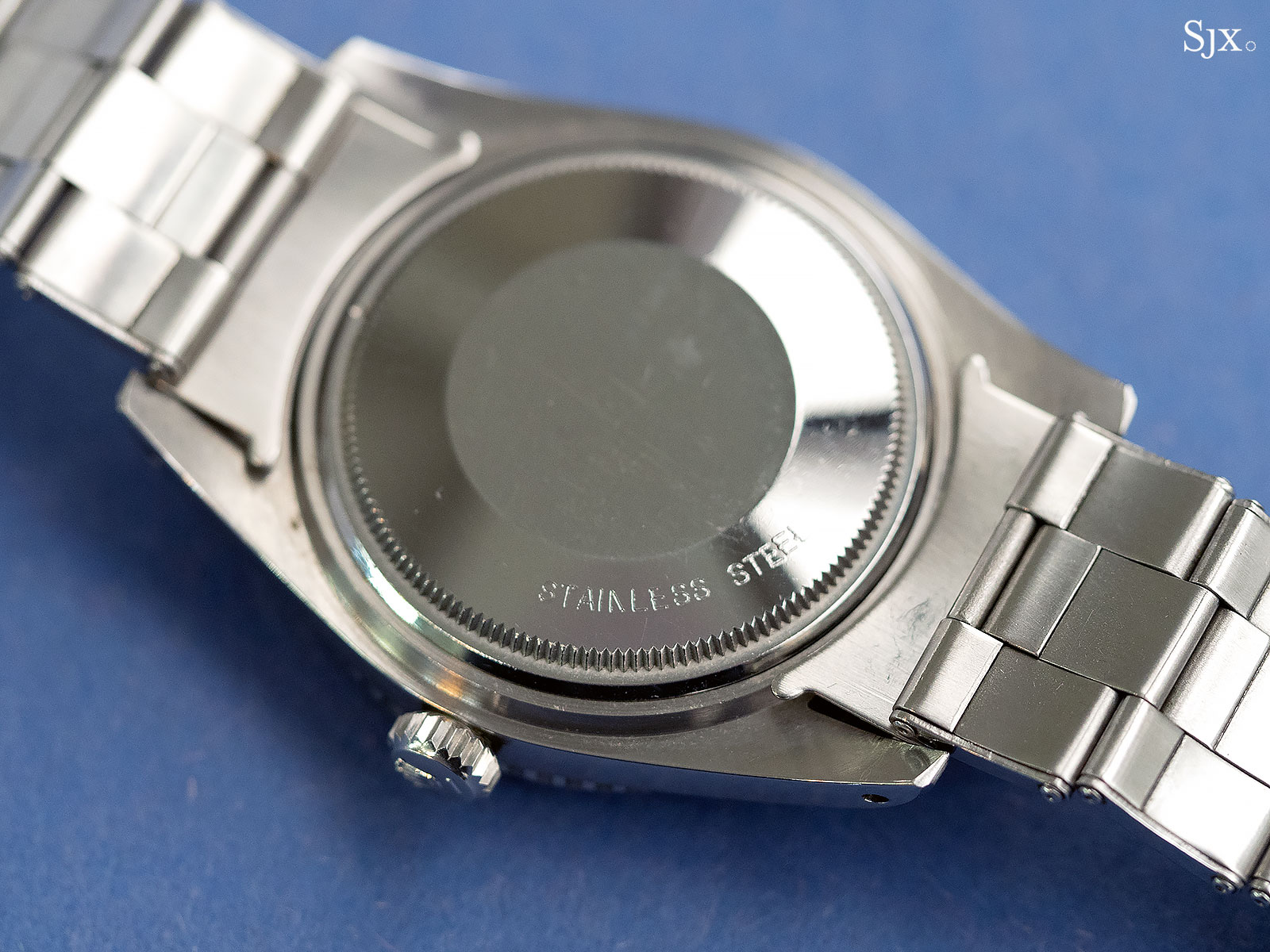 The glossy dial is in similar strong condition, although it has some surface cracking.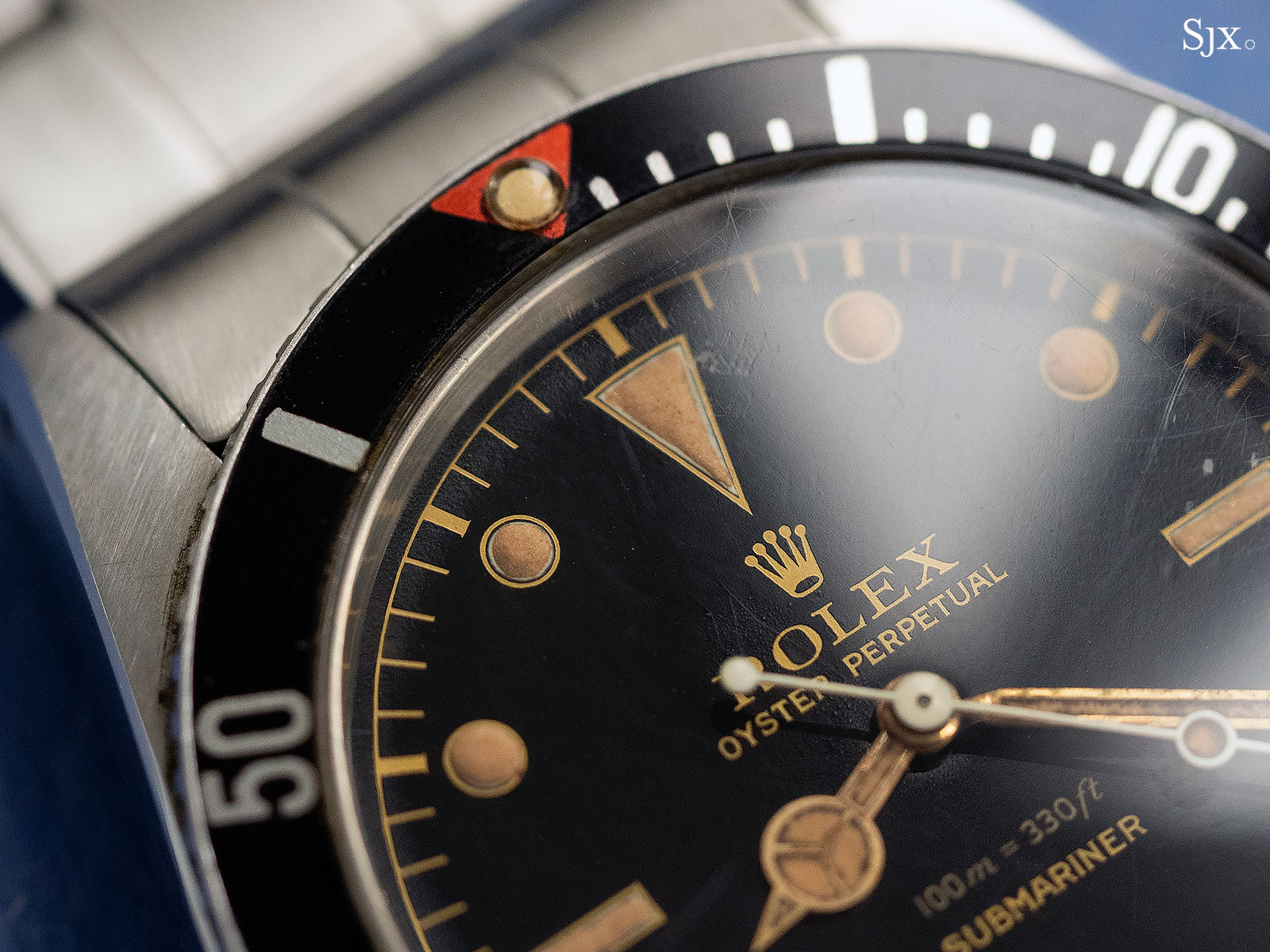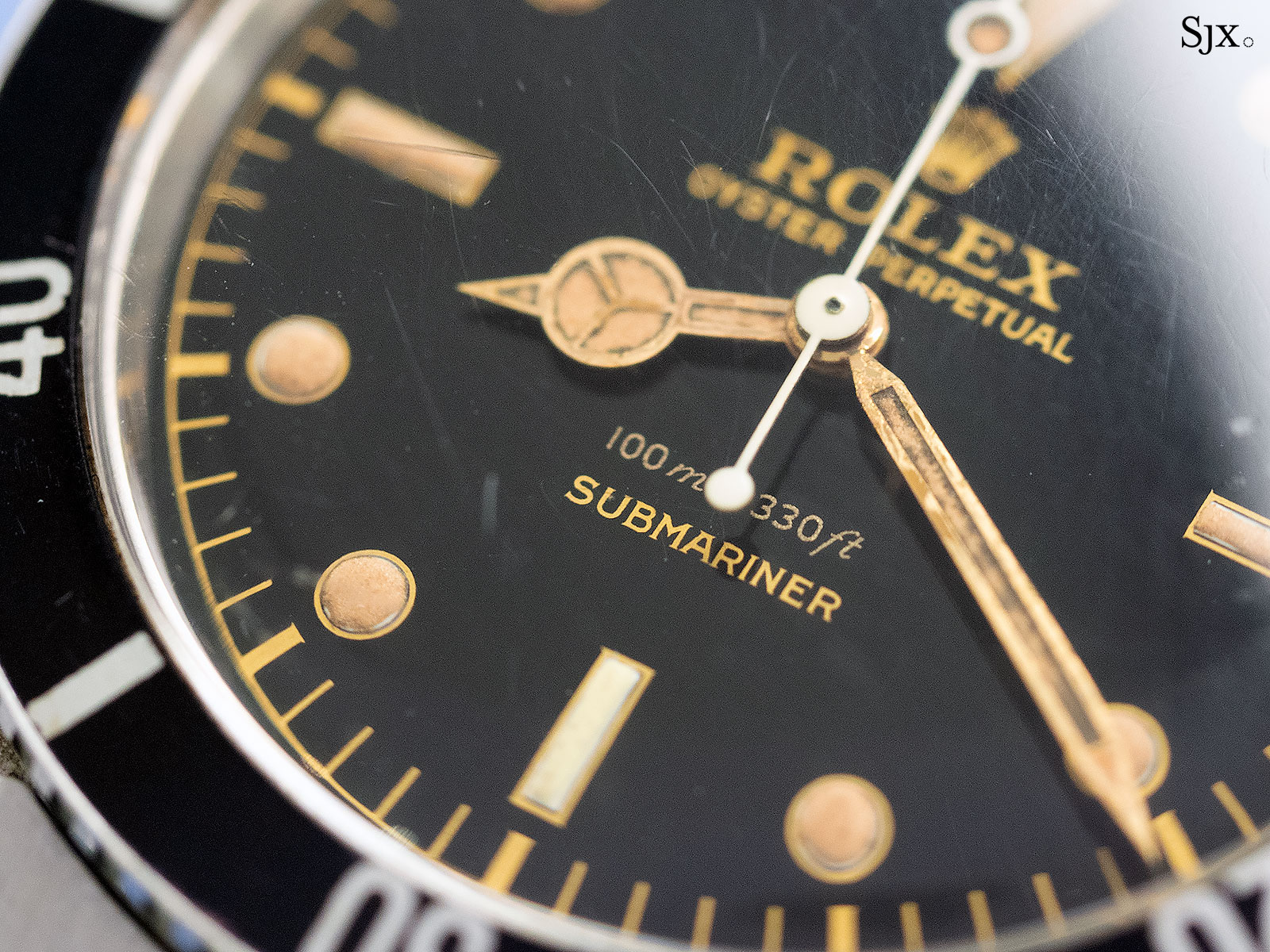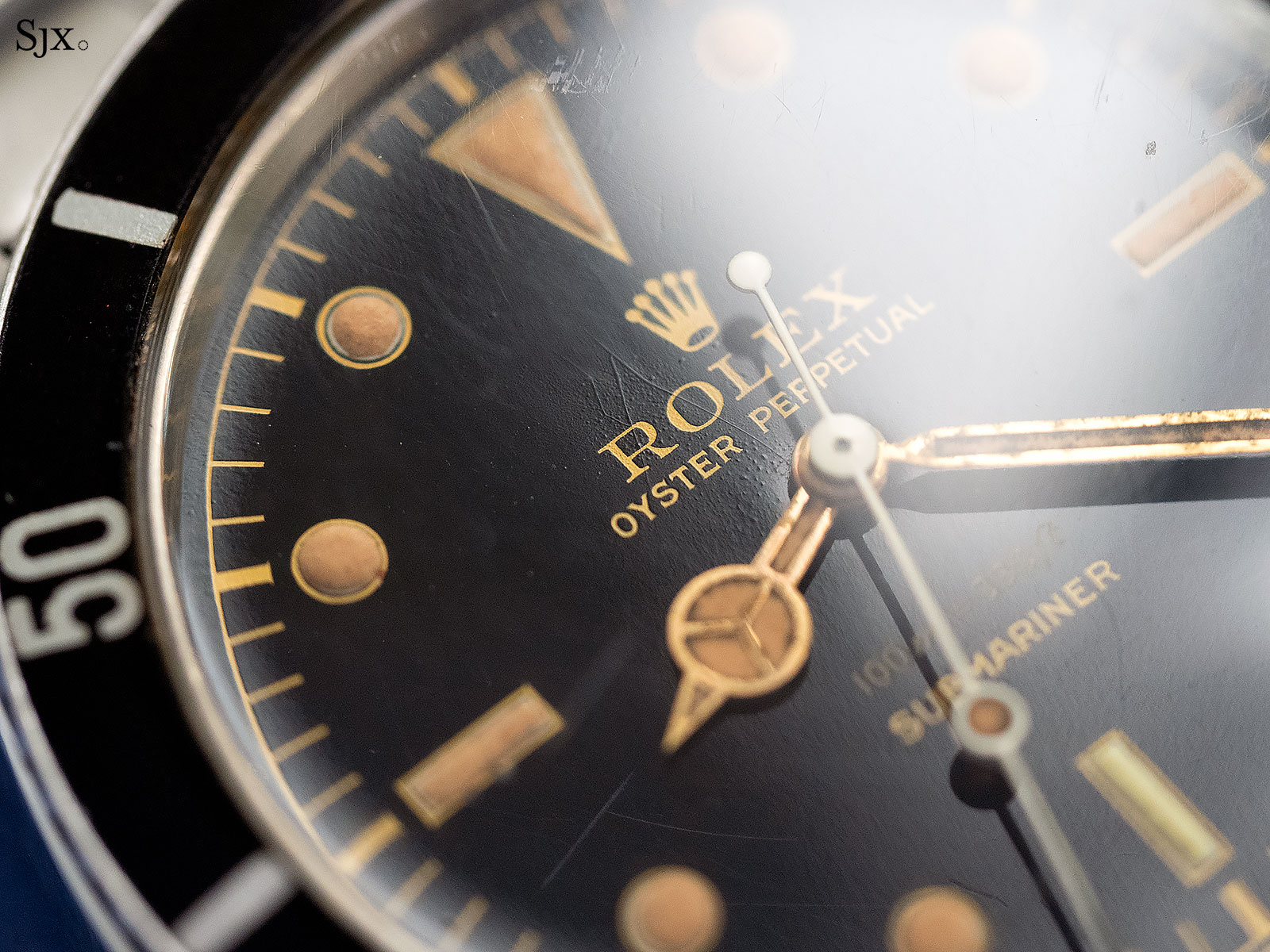 This is estimated at 80,000-160,000 Swiss francs, or US$80,600-161,000.
---
Sale and preview details
The Geneva Watch Auction: Nine takes place over two days, on May 11 and 12, 2019, at Hotel La Reserve. All lots will be on show at the same venue May 9-12.
The full catalogue can be found here.
---
Back to top.
---
You may also enjoy these.