Highlights: Phillips Geneva Watch Auction XVI
From the impressive Laptimer to a newer Dufour Simplicity.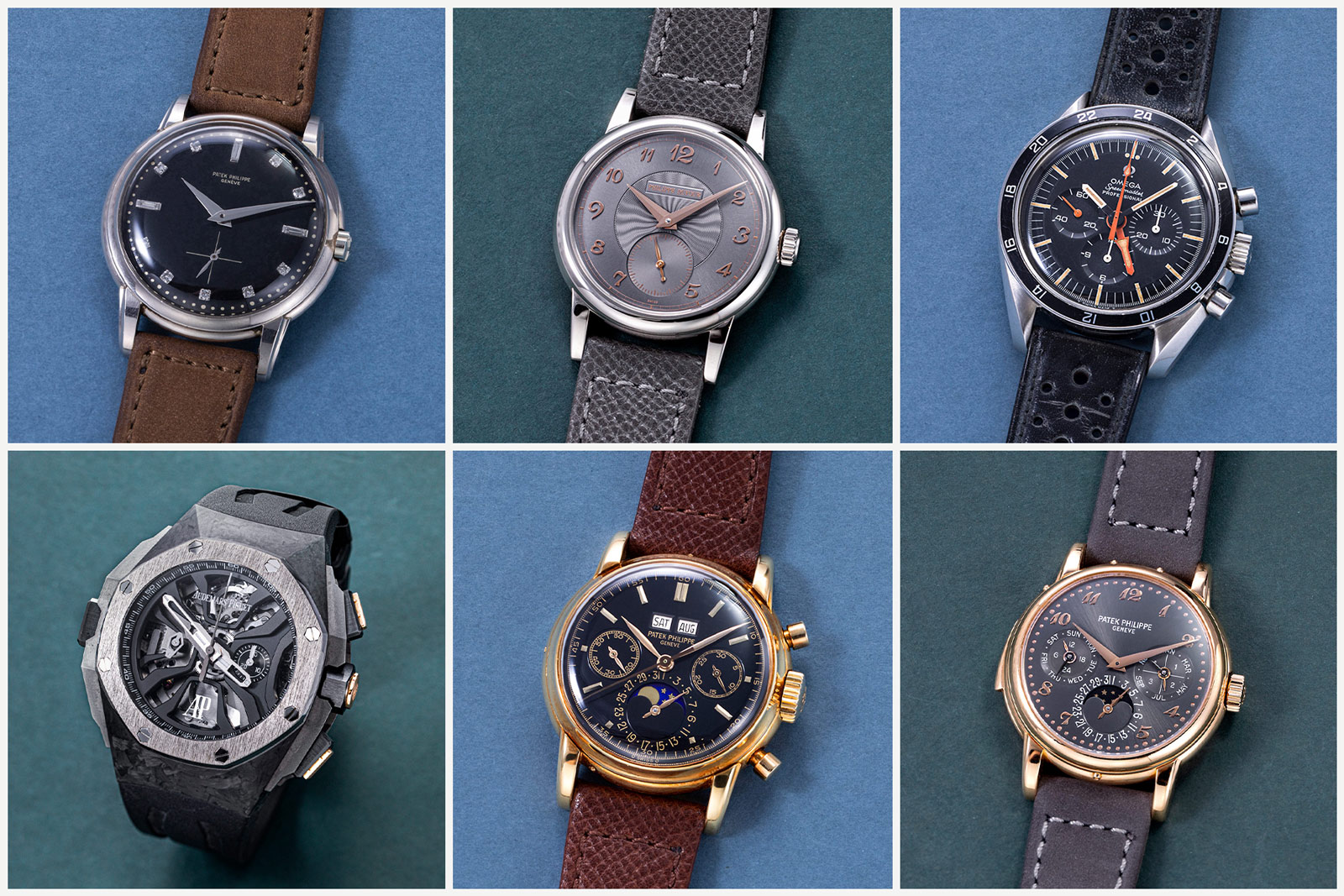 The fall auction season is almost upon us with the first instalment happening in Geneva before Hong Kong at the end of the month. All the auctioneers have varied, interesting catalogues, including the watch collection of former Ferrari manager Jean Todt that's being sold at Christie's.
Phillips, on the other hand, is doing without the celebrity element at The Geneva Watch Auction: XVI, but has put together a catalogue that offers a diverse selection of watches with both establishment and independent brands well represented.
Amongst the highlights from mainstream marques are two vintage Patek Philippe watches with black dials: a third-series ref. 2499 with a fresh (and recent) dial and a ref. 2551 with diamond indices. And the independents line-up includes a recent Dufour Simplicity (the first post-"200" example to be sold publicly) and of course several watches from F.P. Journe.
But the biggest lot in terms of value for the independents is the George Daniels "Spring Case" wristwatch, which we already covered in-depth back in 2018.
The auction takes place over the weekend of November 5 (for lots 1-114) and November 6 (lots 115-232). The full catalogue and registration for bidding are available online.
---
Lot 20 – Patek Philippe ref. 2499 third series with black dial
An interesting and appealing watch in itself, this 2499 also poses an interesting questions in terms of originality and period correctness. This is a third-series 2499 dating from 1963 with a glossy black dial accompanied by an extract confirming the watch was originally produced with a black dial. But there's a twist: the watch was first sold publicly in 1994 but it had a silver dial at the time.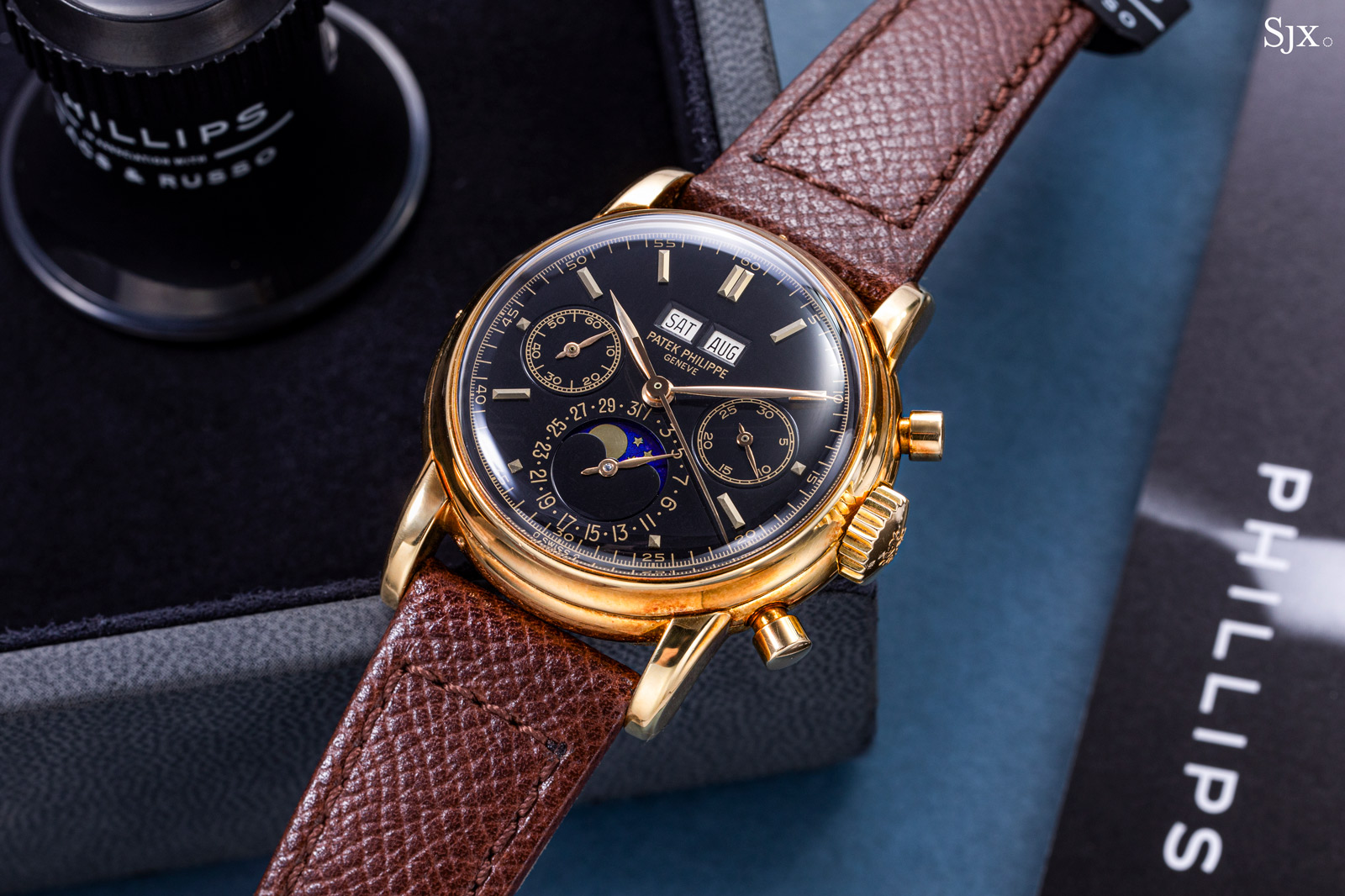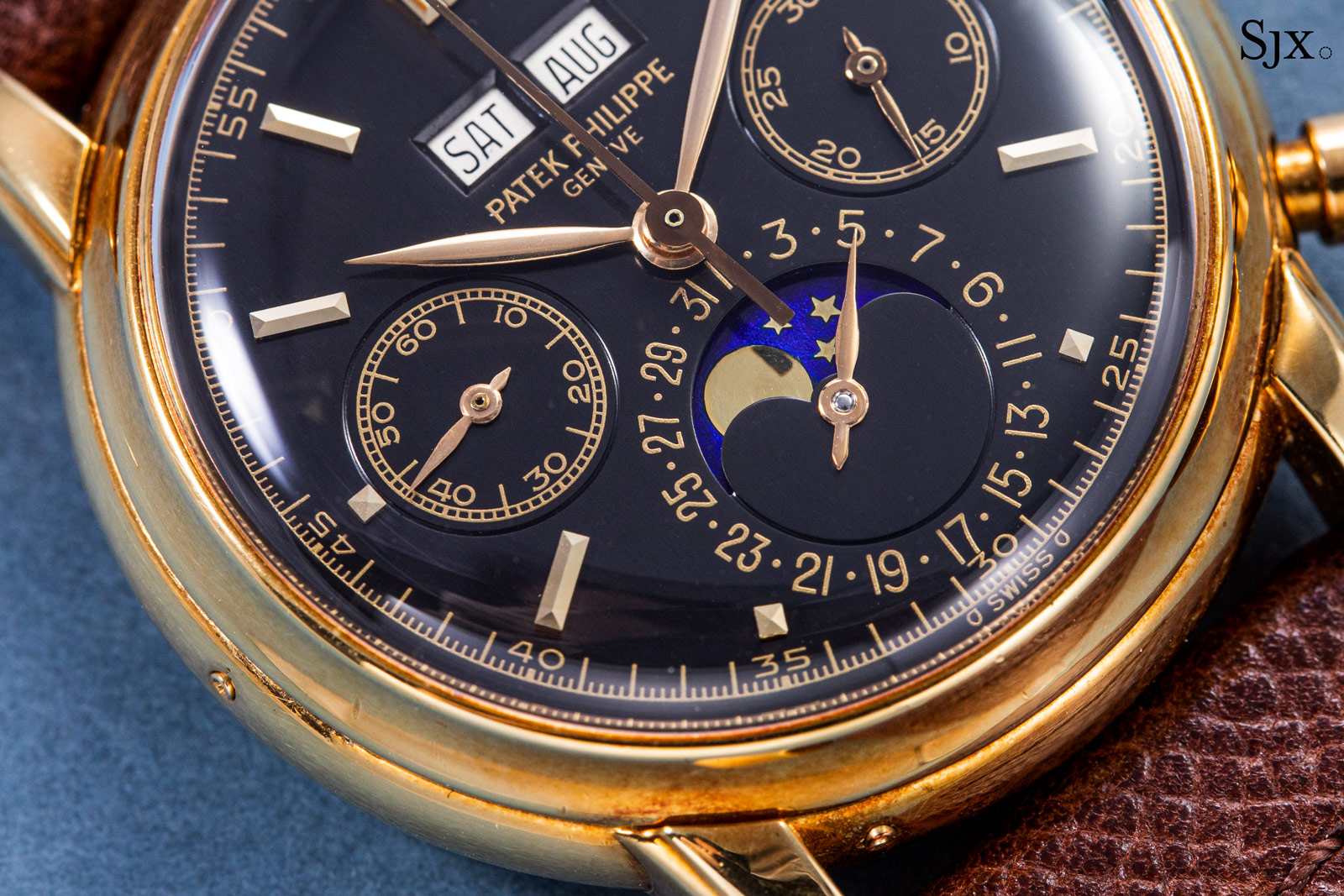 As explained by Phillips in the catalogue, the black dial now on the watch was installed sometime after that 1994 sale by Patek Philippe. The watch is accompanied by a pair of archive extracts that imply that.
The dial itself likely dates from the 1970s or 1980s but it bears the last three digits of the movement number, signifying it is a match to the movement.
In person the dial is incredibly glossy, looking crisp it might pass for something fresh out of the factory. Even though a dial that looks so new is ordinarily not appealing on a vintage watch, this example is attractive since the history is known.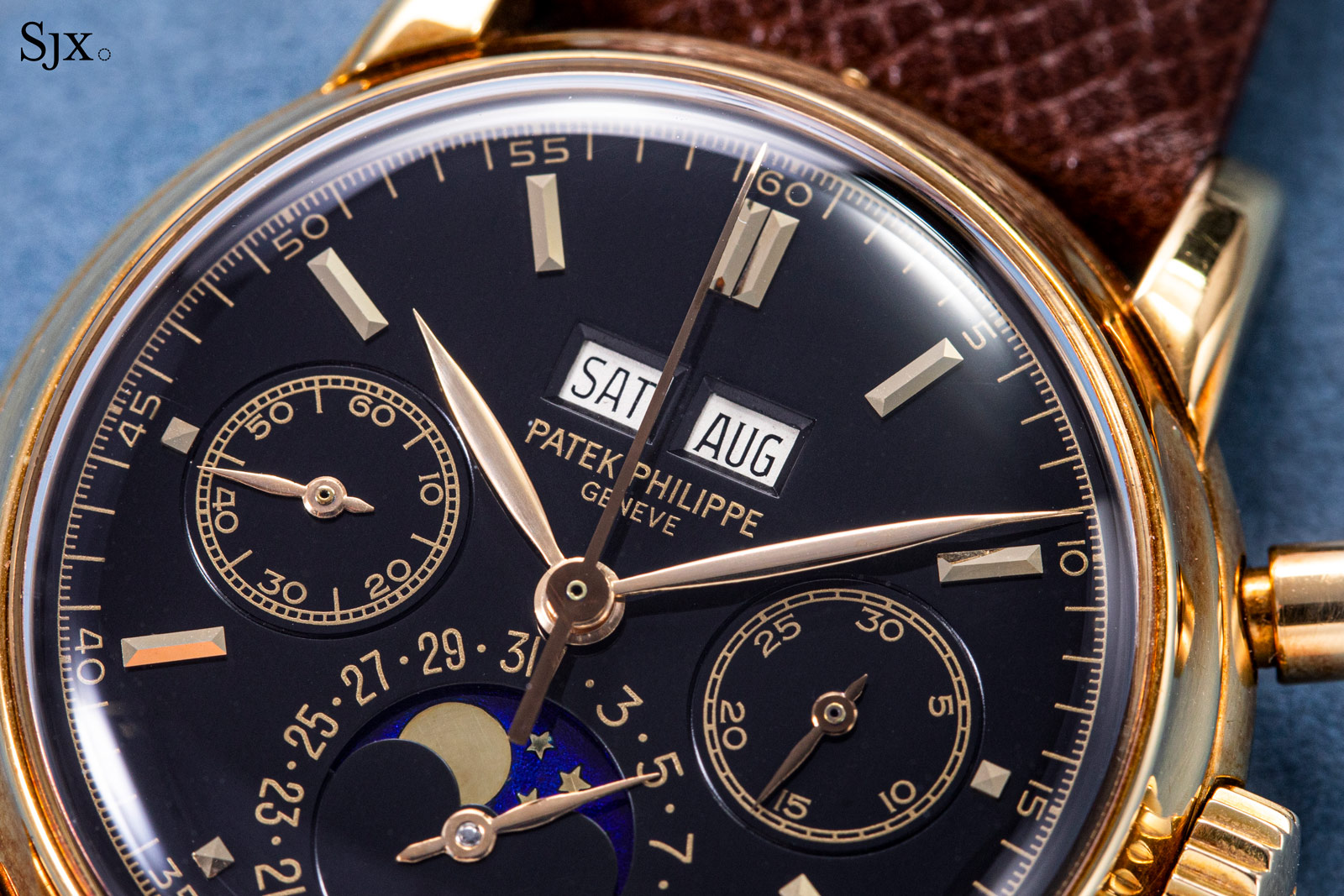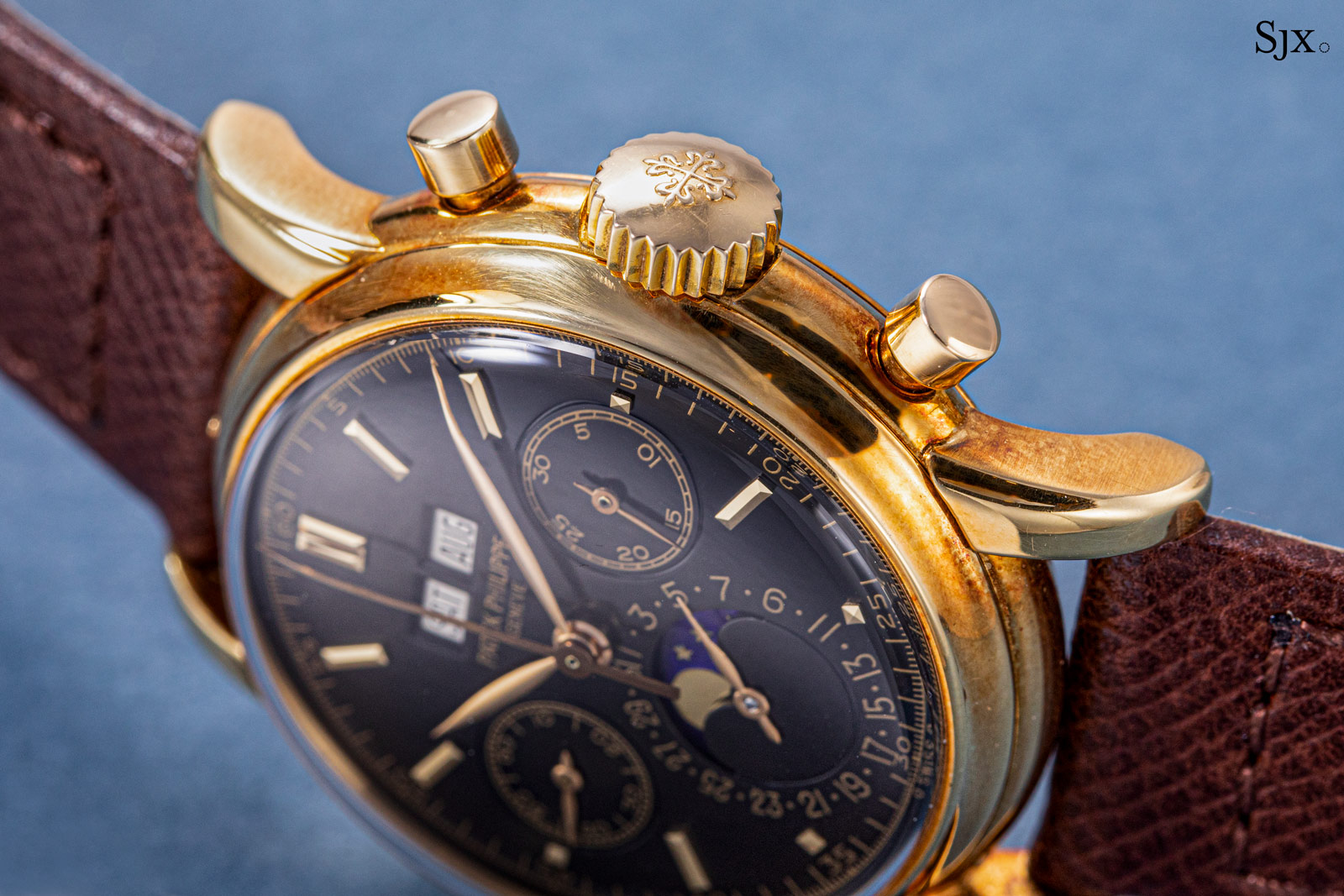 In short, the watch has a correct, factory-original replacement dial installed by Patek Philippe, but one that was produced one or two decades after the watch. So it is correct but not period correct.
Black dial 2499s are exceedingly rare. According to Phillips only six and known, and this is the only example with an extract that indicates it was originally produced with a black dial.
But the fact that the dial is a replacement is reflected in the estimate of CHF400,000-800,000, which is modest for a watch like this. A similar example with the original black dial would be well into seven figures, which might make this something of a value proposition as such things go – if the eventual owner is accepting of the fresh dial.
---
Lot 72 – Omega Speedmaster Professional "Flightmaster Prototype"
One of two prototype Speedmasters in the sale, this is watch dates from 1968. Though it is ostensibly a Speedmaster, it is actually an early conceptual exercise for the Flightmaster that would be launched a year later.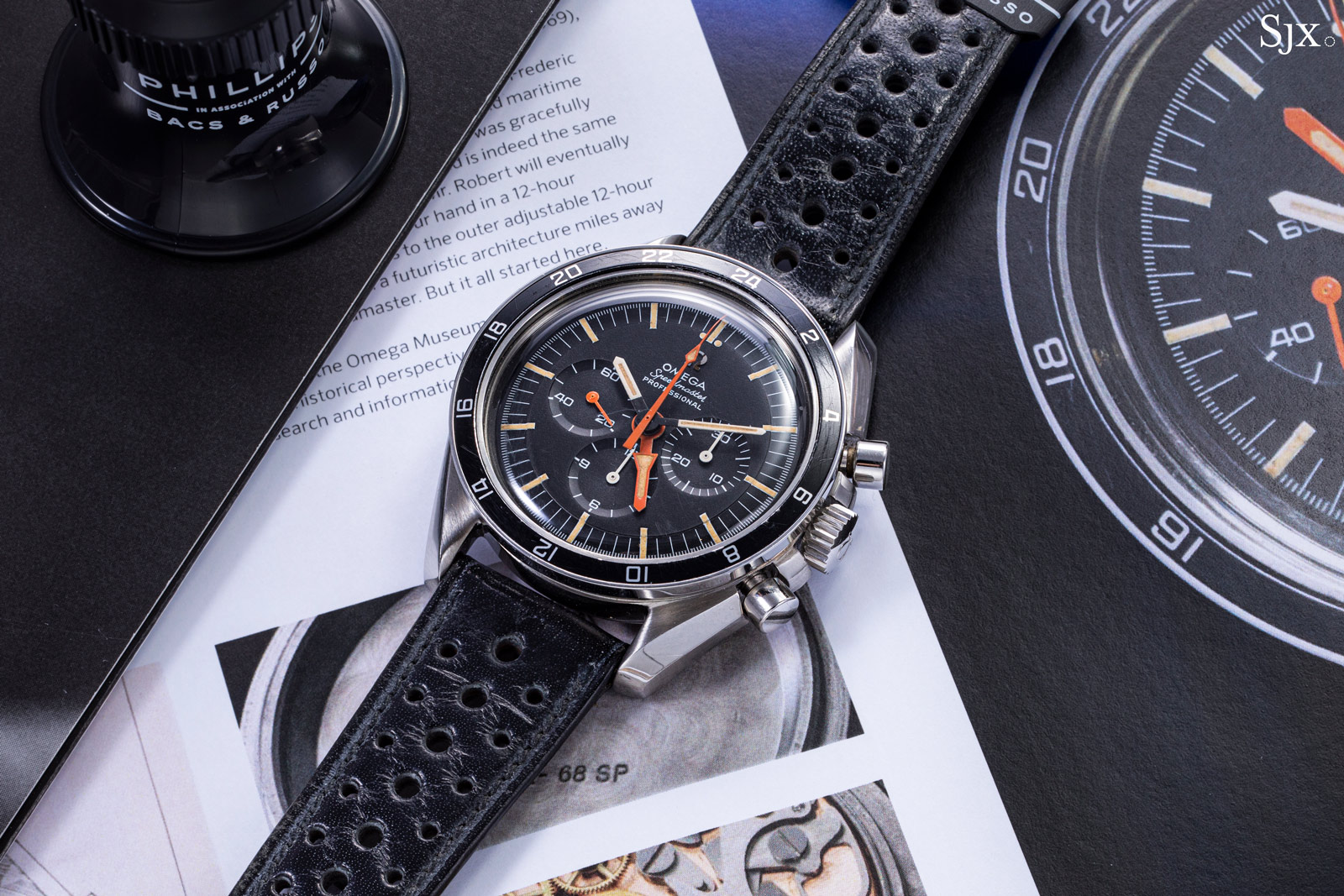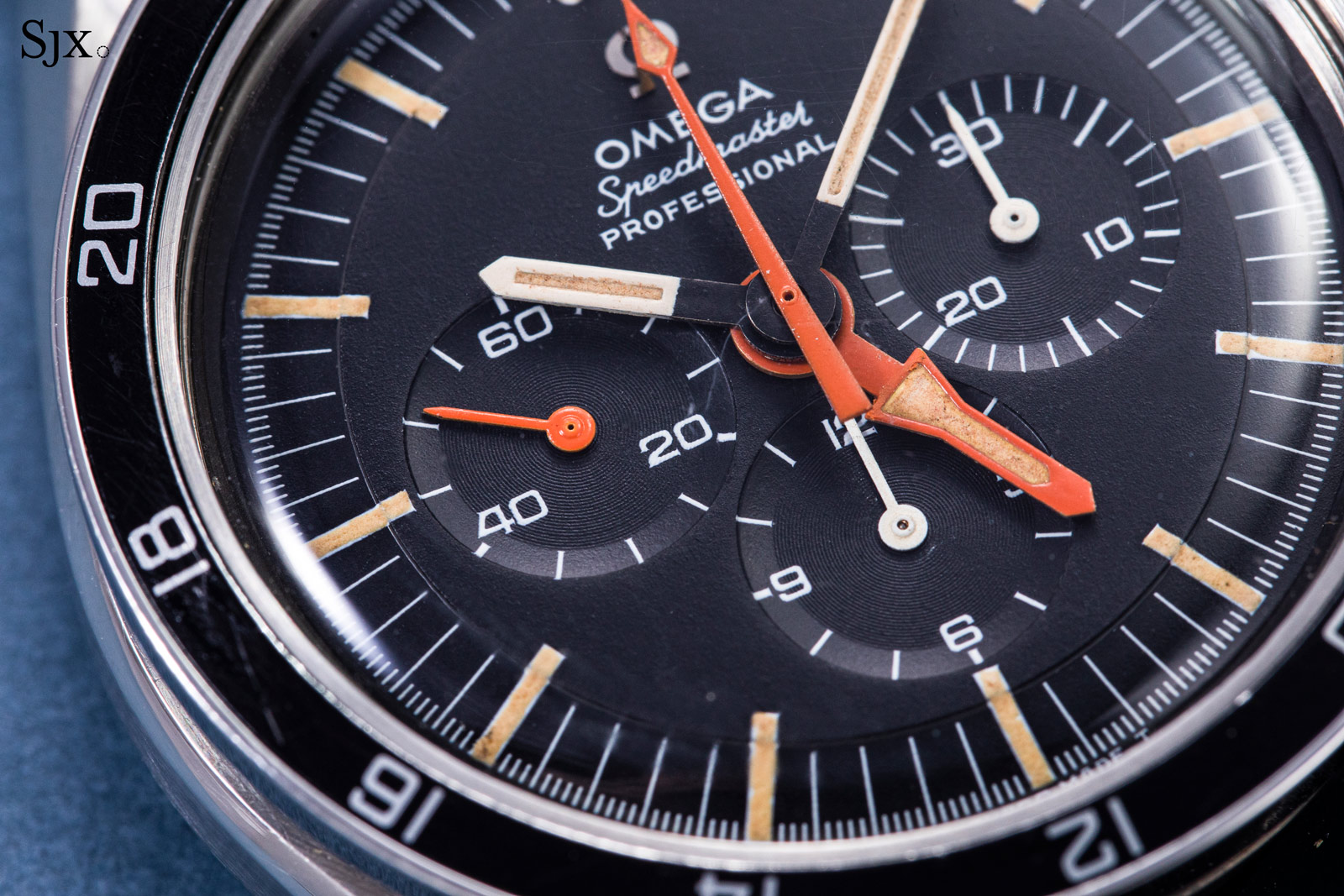 According to information provided by the Omega Museum, this watch was designed by Frederic Robert, a design consultant who was also responsible for the Flightmaster. In fact, the Omega Museum possesses the original line drawing for this prototype that's reproduced in the auction catalogue.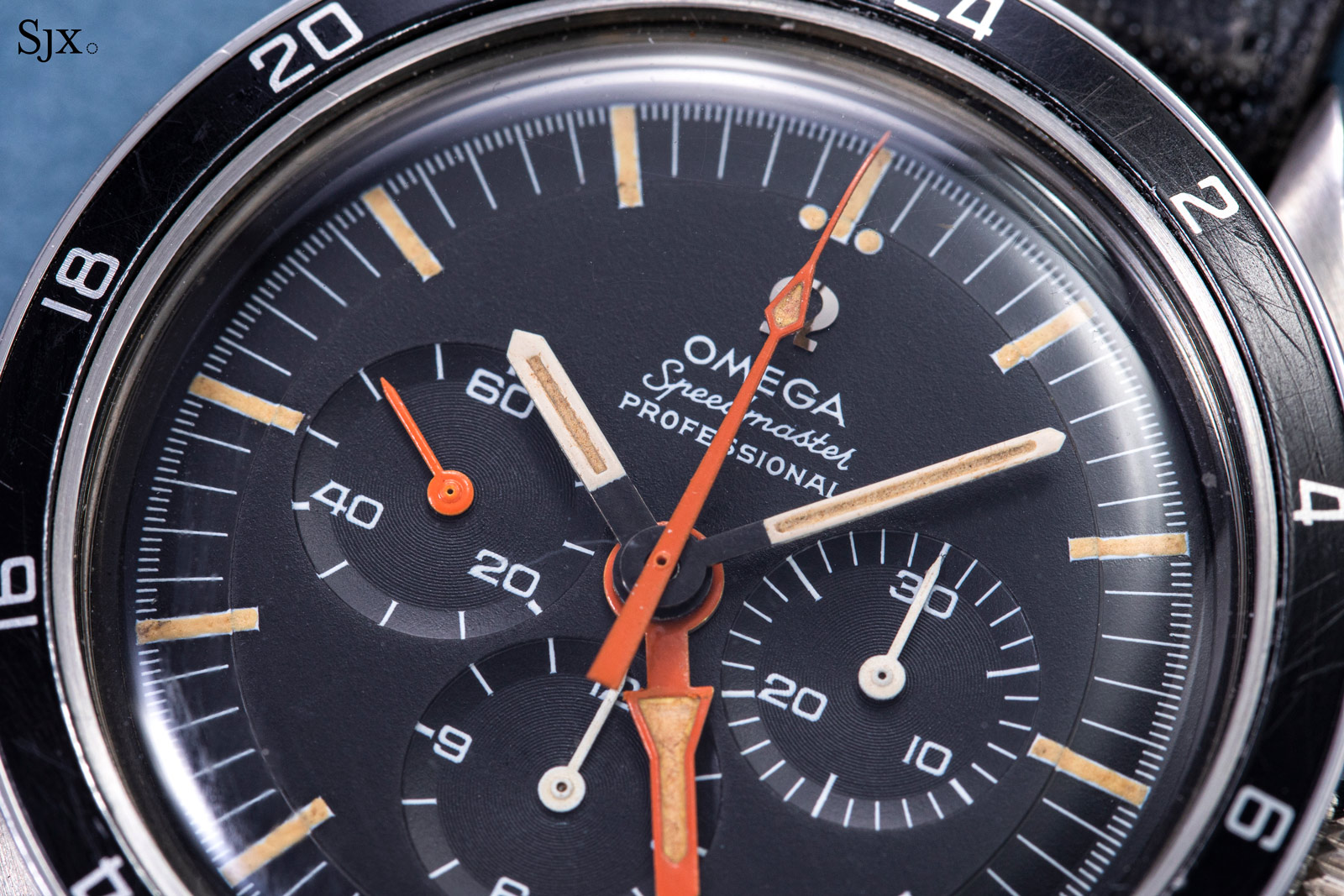 The watch itself is essentially a standard Speedmaster case and dial with a taller-than-usual bezel in order to accommodate an additional, fixed 24-hour hand that functions as a day-night indicator. The 24-hour hand is read in tandem with the with the 24-hour bezel. This 24-hour hand would subsequently evolve into a second time zone hand on the Flightmaster.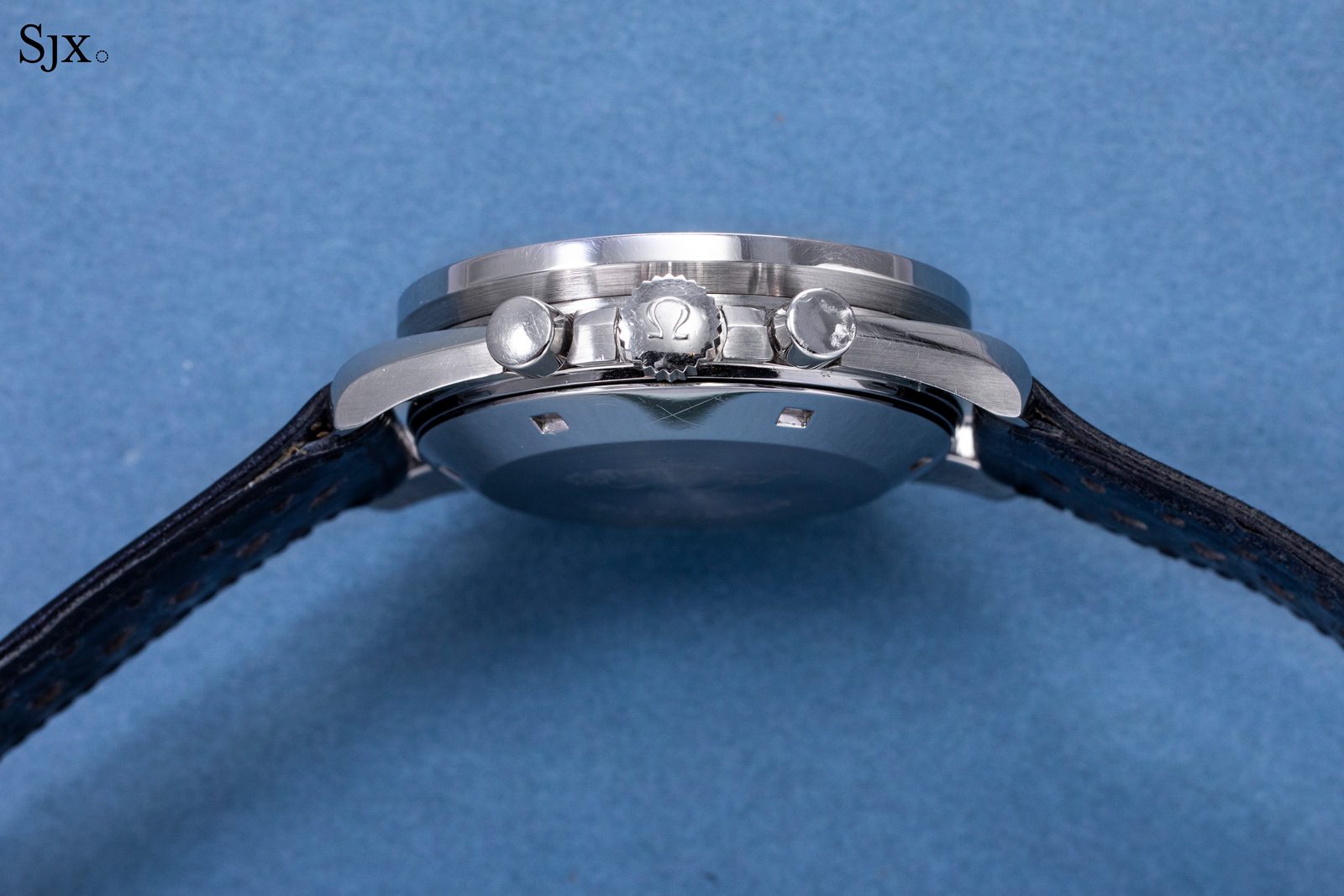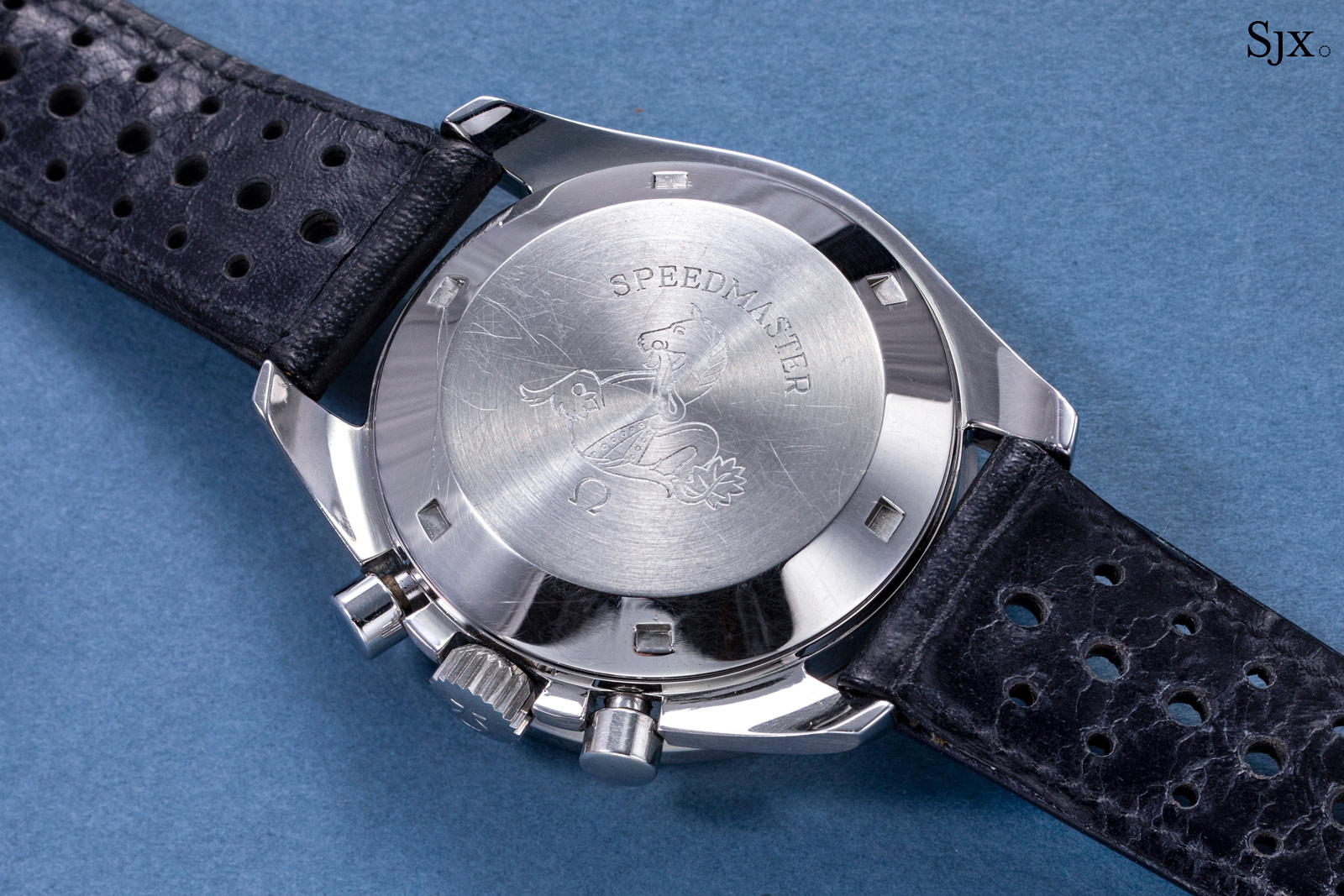 While this is not as historically significant as a prototype related to the Speedmaster Moon Watch or NASA, it is still intriguing. The lack of a lunar connection also perhaps explain the relatively affordable estimate of CHF60,000-120,000.
---
Lot 181 – Audemars Piguet Royal Oak Concept Laptimer Michael Schumacher
One of the most complex and impressive chronograph movements in contemporary watchmaking, the cal. 2923 inside the Laptimer is the first and only chronograph calibre that can record alternating and consecutive elapsed times. Made of 413 parts, it can also function as a conventional split-seconds or flyback chronograph.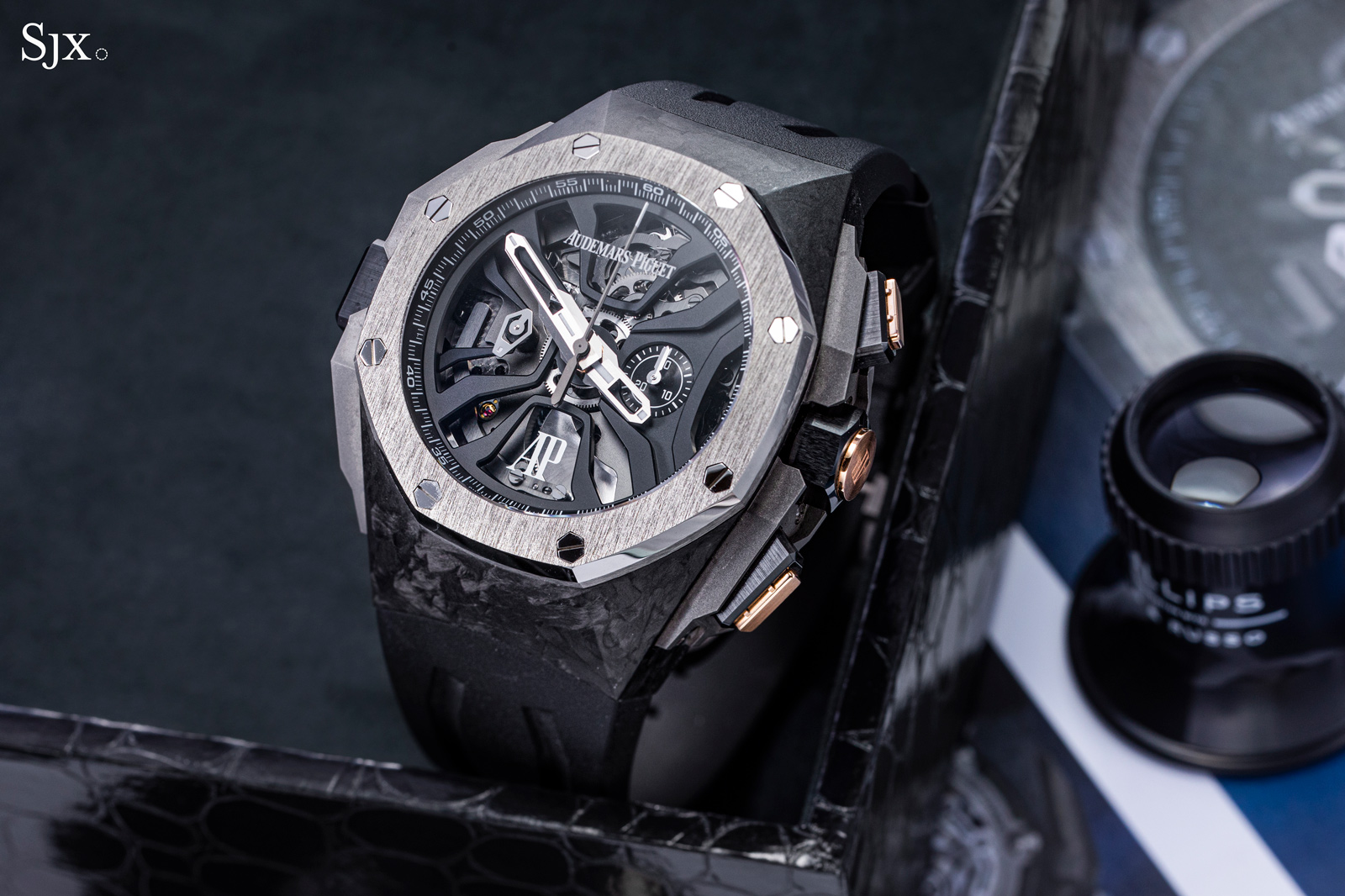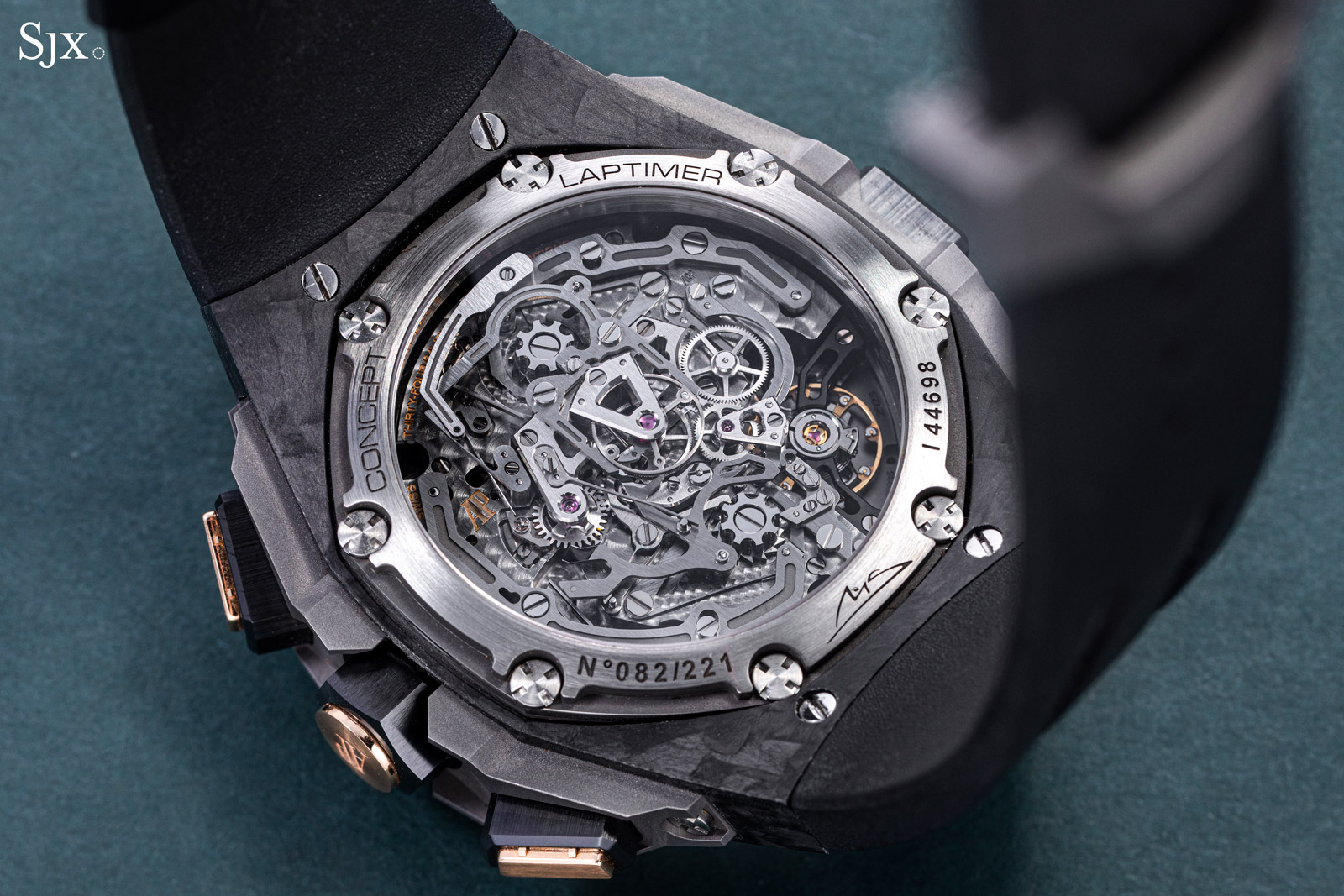 The lap-timer function means one seconds hand can be stopped in order to record the elapsed time, while simultaneously resetting and restarting the other seconds hand so the subsequent elapsed time is being recorded. Or it can also keep one seconds hand frozen at a reference time, while using the other seconds hand to measure the laps.
Its additional functions explain why the cal. 2923 has three column wheels, instead of the two found in a standard split-seconds chronograph.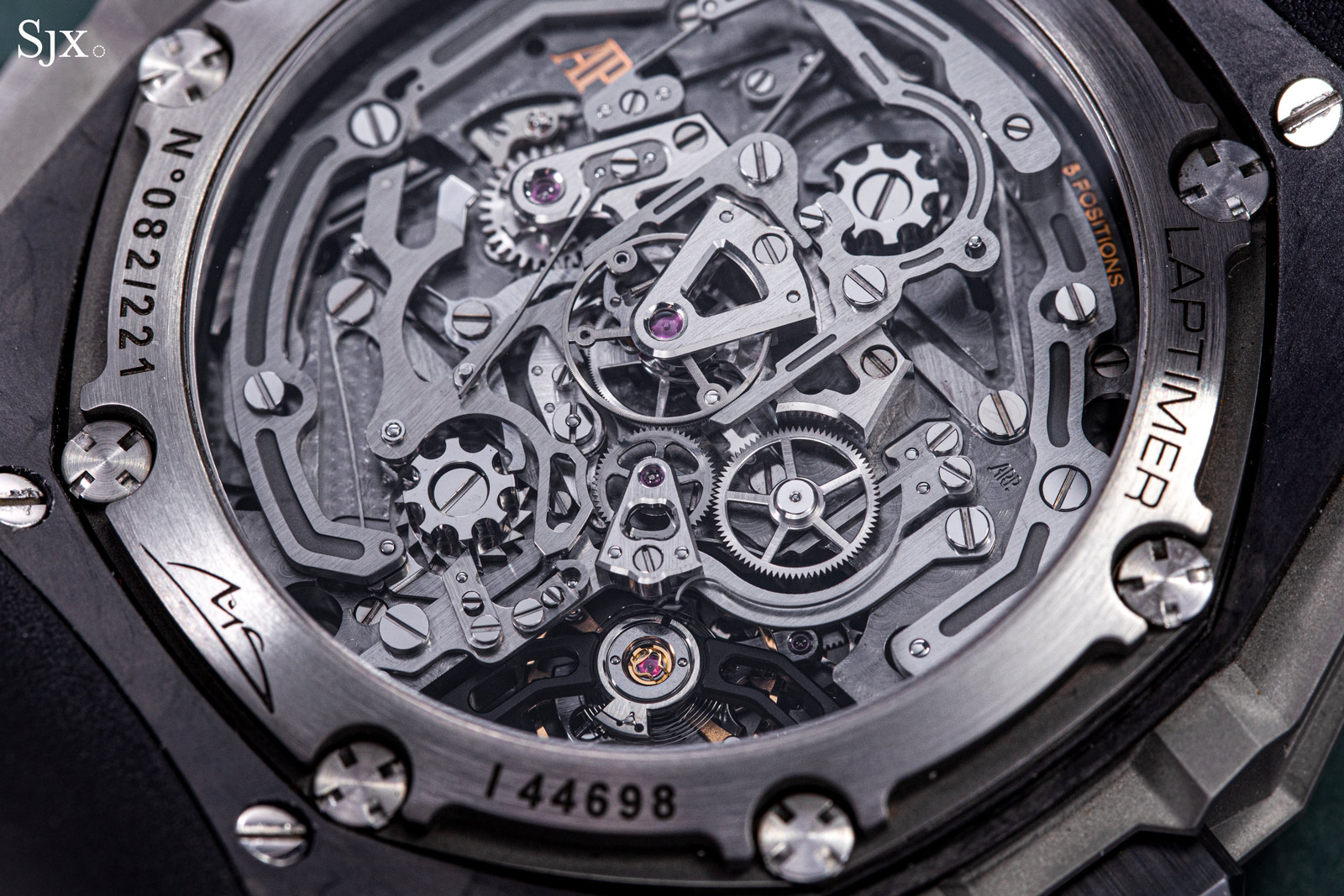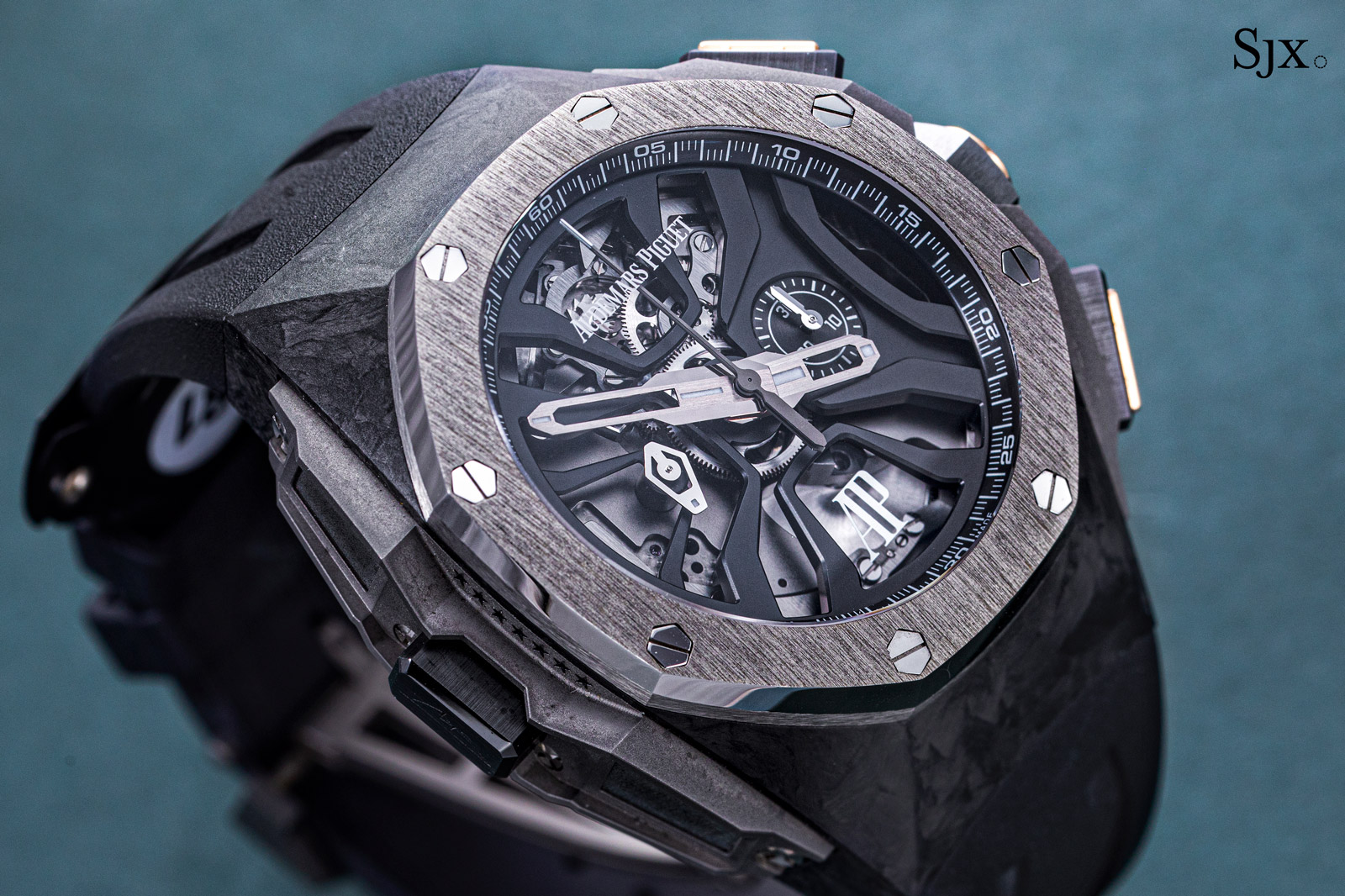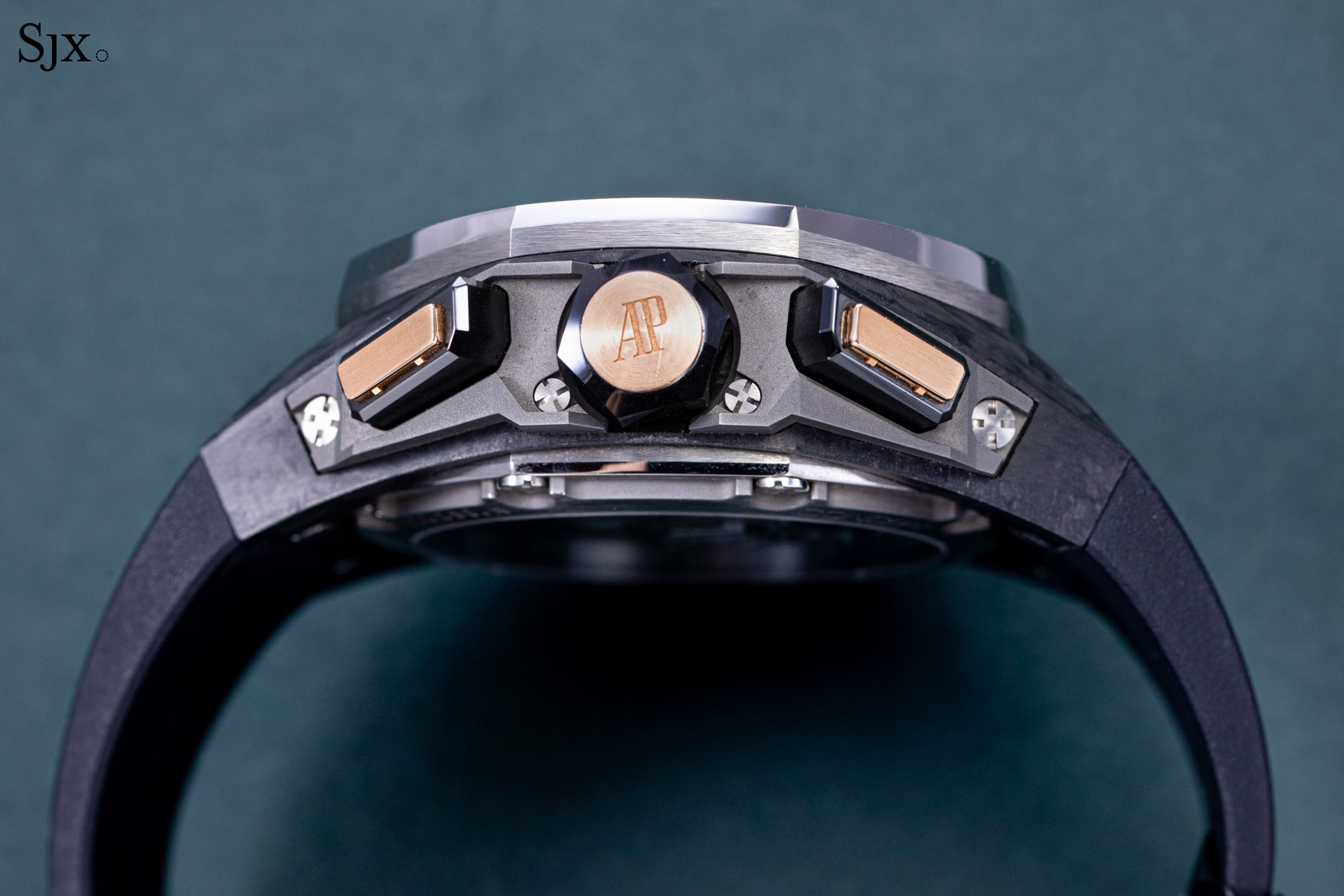 The Laptimer was conceived for Michael Schumacher, the former Formula 1 champion, and launched in 2015. It has yet to be equalled but never really gained the recognition it deserves, perhaps because Audemars Piguet is not widely known as a chronograph specialist.
Consequently it offers strong value in terms of technical content relative to price. Complete with box and papers, this has an estimate is CHF75,000-125,000.
---
Lot 203 – Patek Philippe ref. 2551 "The Tuxedo"
With its white gold case and black dial with diamond markers, this Calatrava ref. 2551 is perhaps unique, but assuredly handsome and elegant watch.
Characterised by long lugs featuring fluted edges, ref. 2551 was primarily produced in yellow gold, with only a tiny minority of production with a white gold case. And the glossy black dial with diamond indices – confirmed by the accompanying archive extract – might be the only one of its kind for this reference.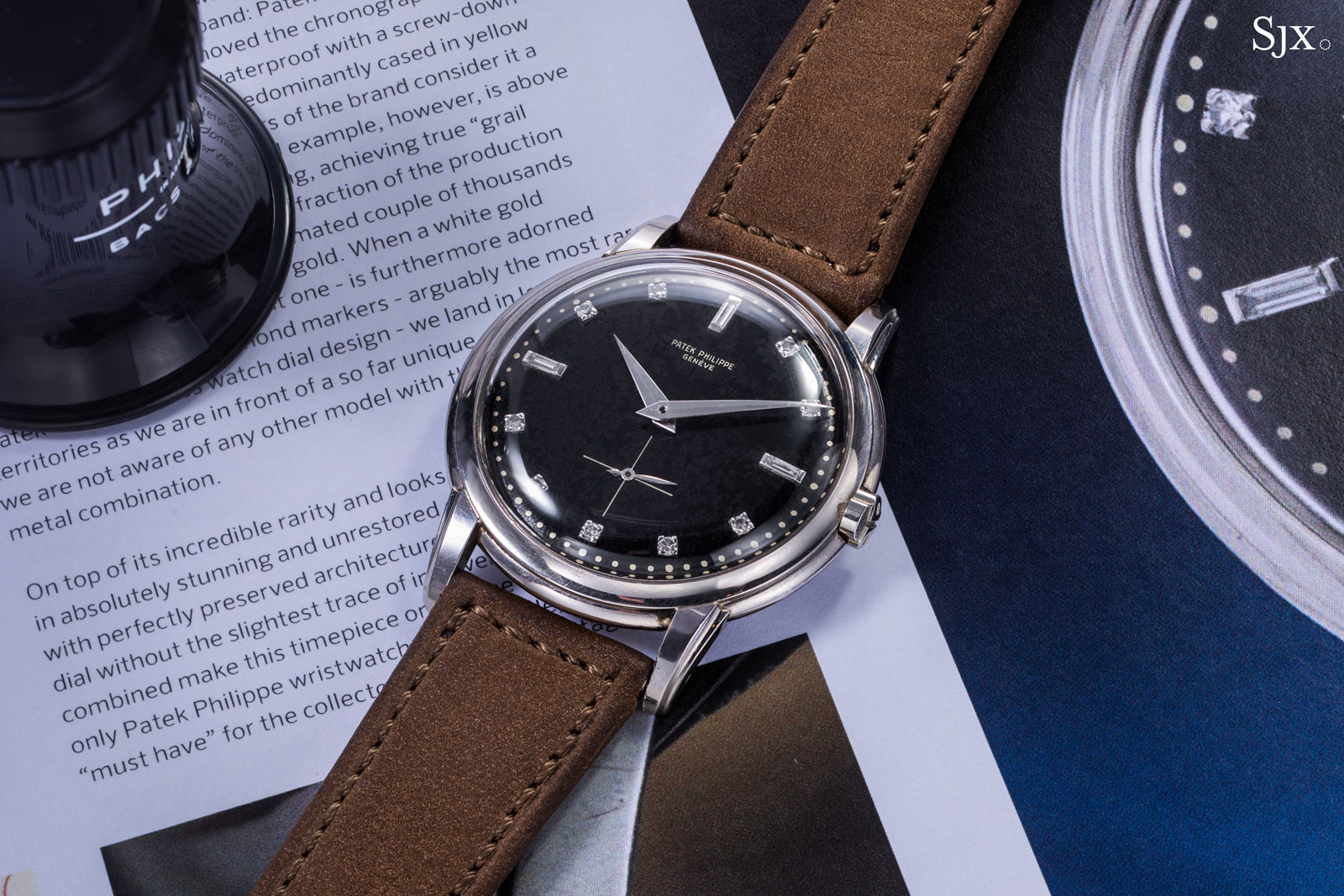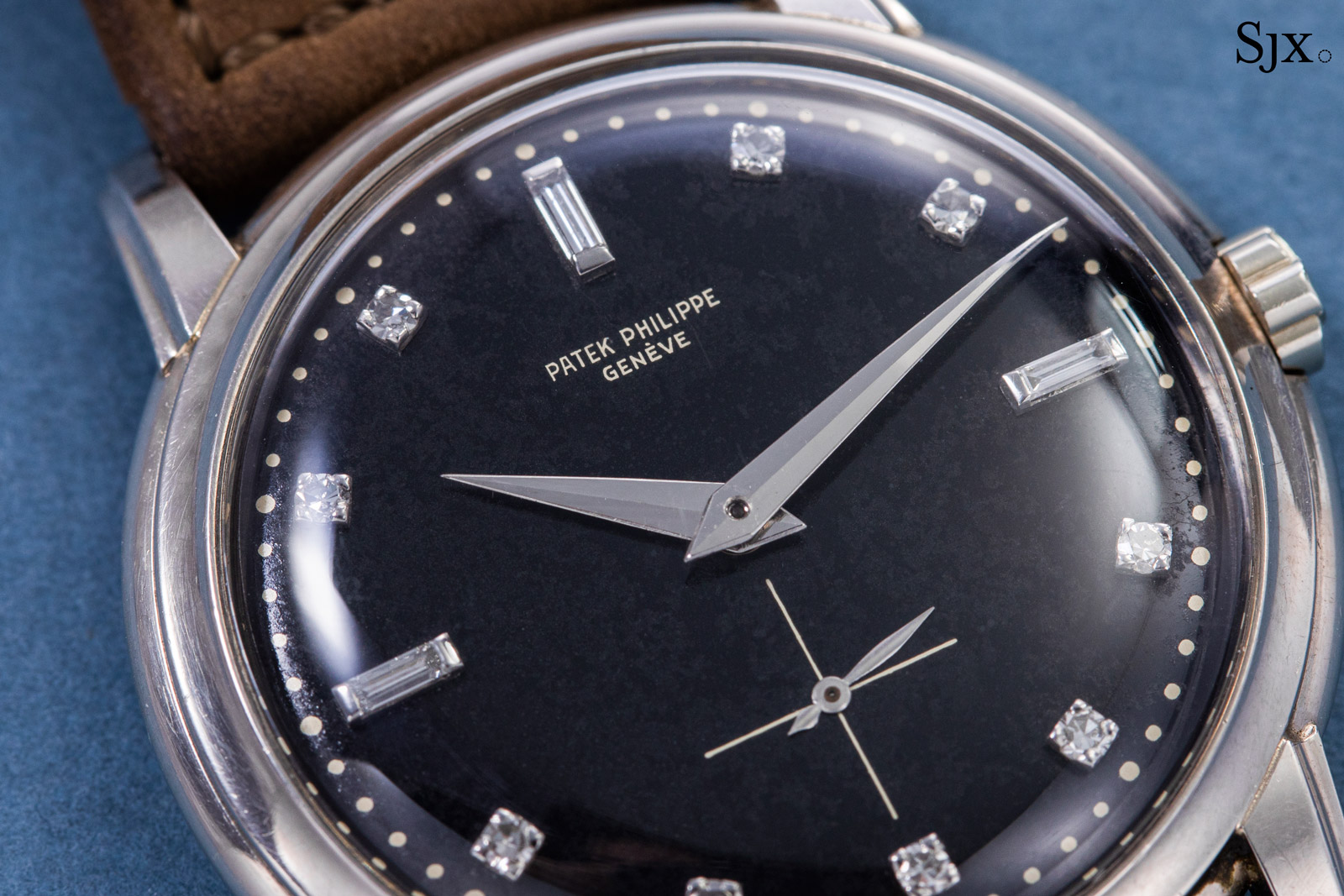 Inside the thin case is the cal. 12-600, an early automatic movement that is admired by Patek Philippe enthusiasts for its solid construction and fine finishing.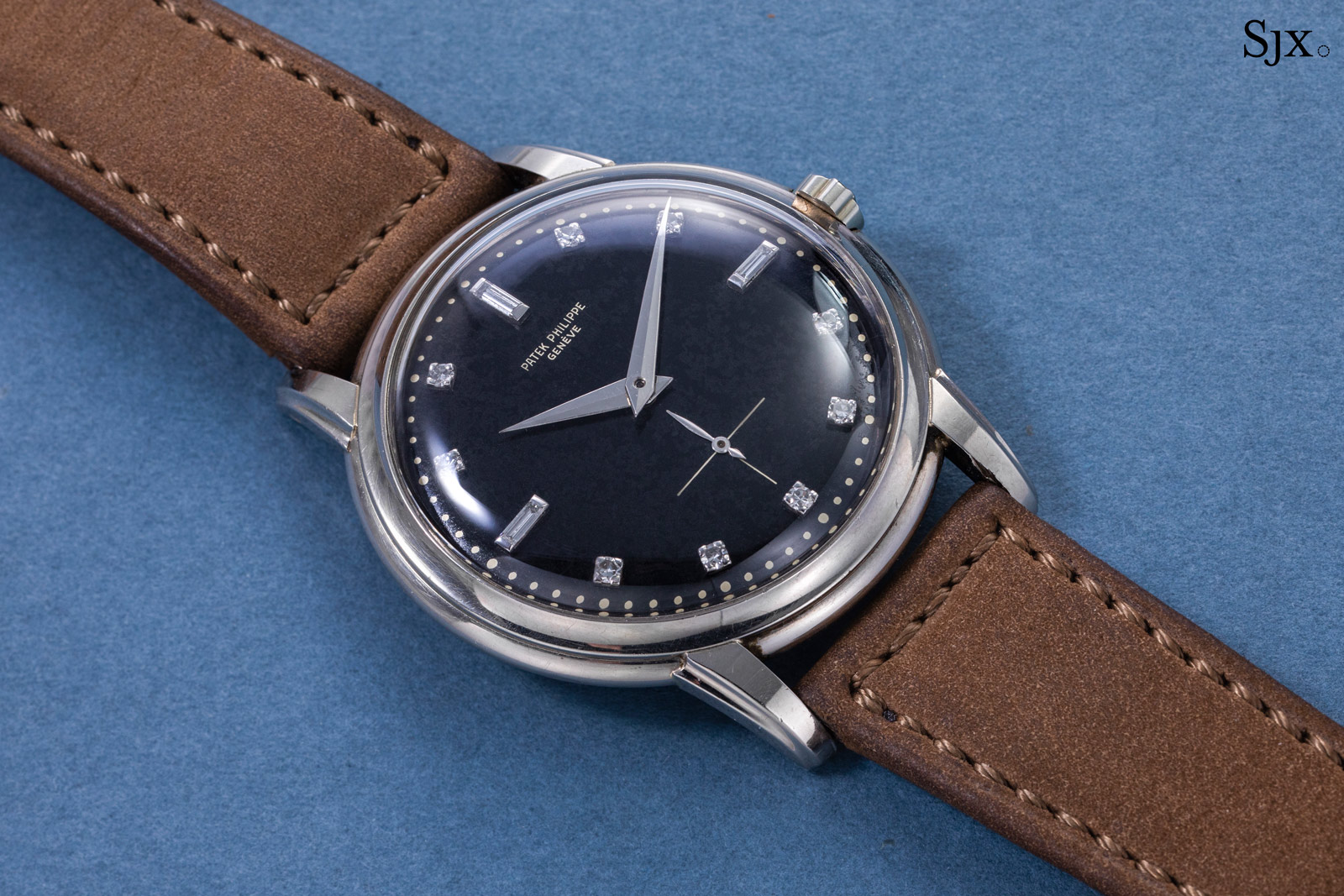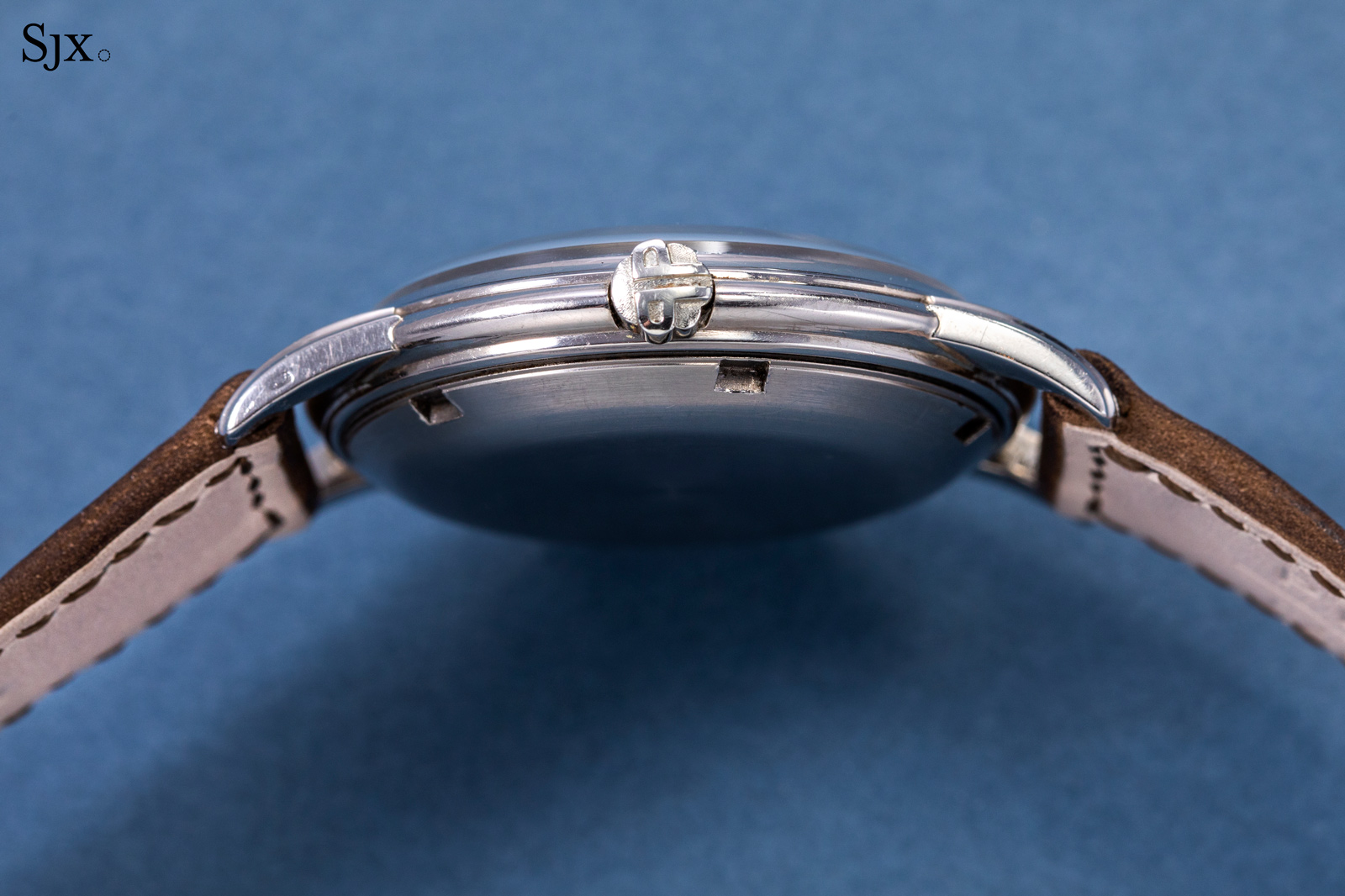 As is the norm for such watches, beauty comes at a price. This last sold publicly in 2017 for CHF162,500, and the estimate is CHF150,000-300,000.
---
Lot 214 – Patek Philippe ref. 3974R with special-order grey dial
Like the lot above, the ref. 3974R is handsome and elegant, and also possibly unique.
Already rare in pink gold – perhaps 20 were made in the metal out of 120 in total for the reference – the ref. 3974 ordinarily has a silver dial featuring baton indices. In fact, all the other known examples of the ref. 3974R have standard silver dials.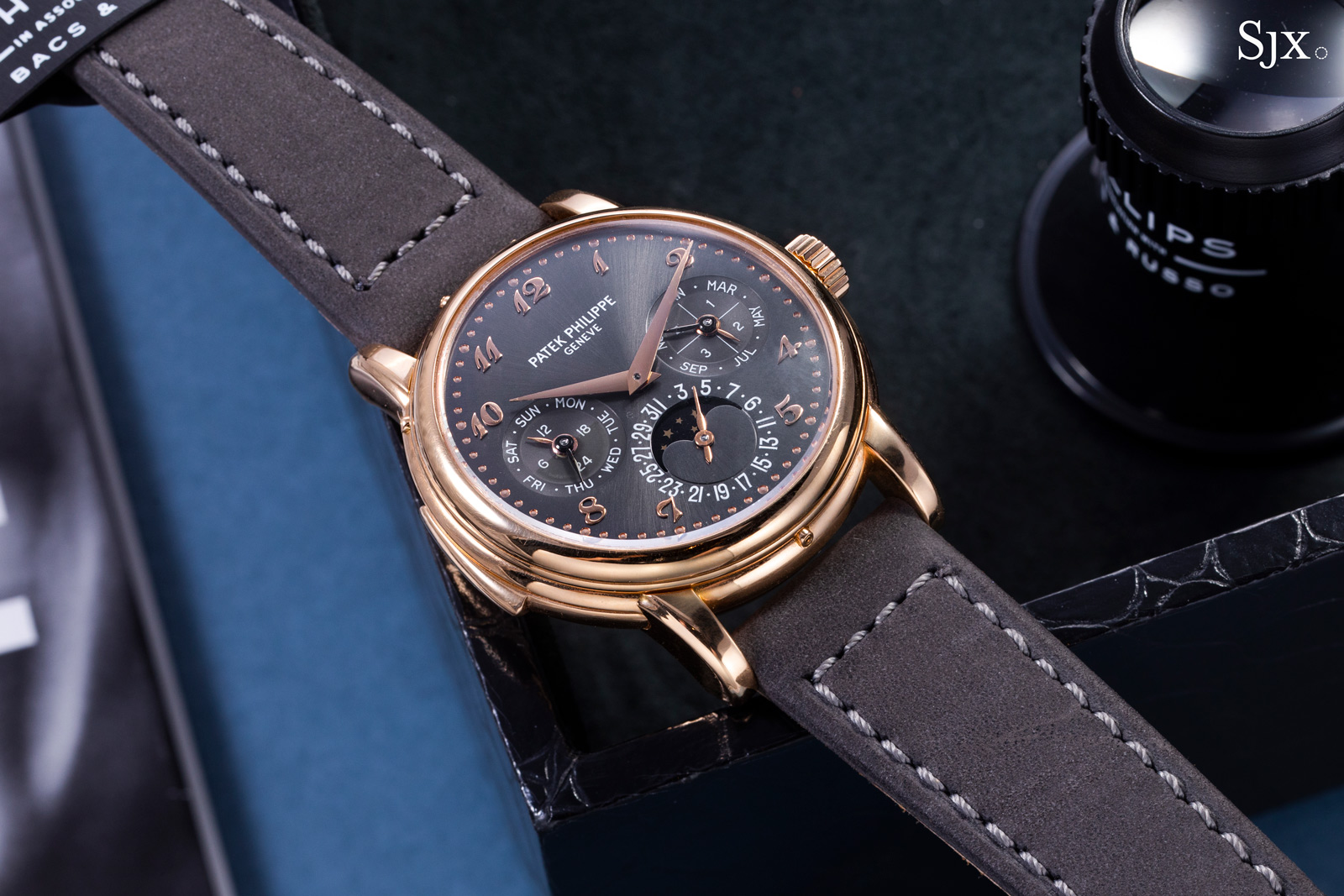 This example, on the other hand, has a special-order dial with Breguet numerals and a grey metallic finish.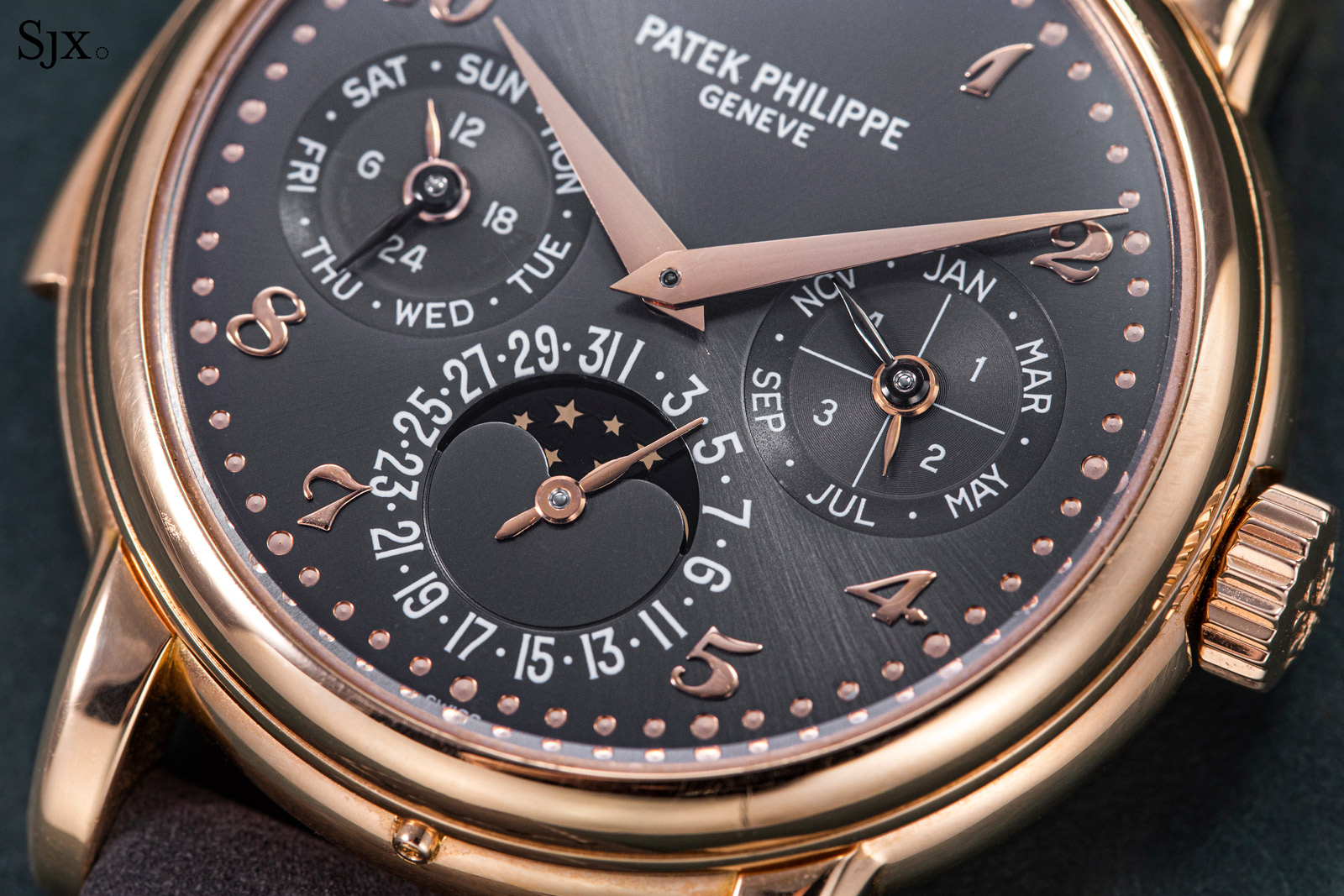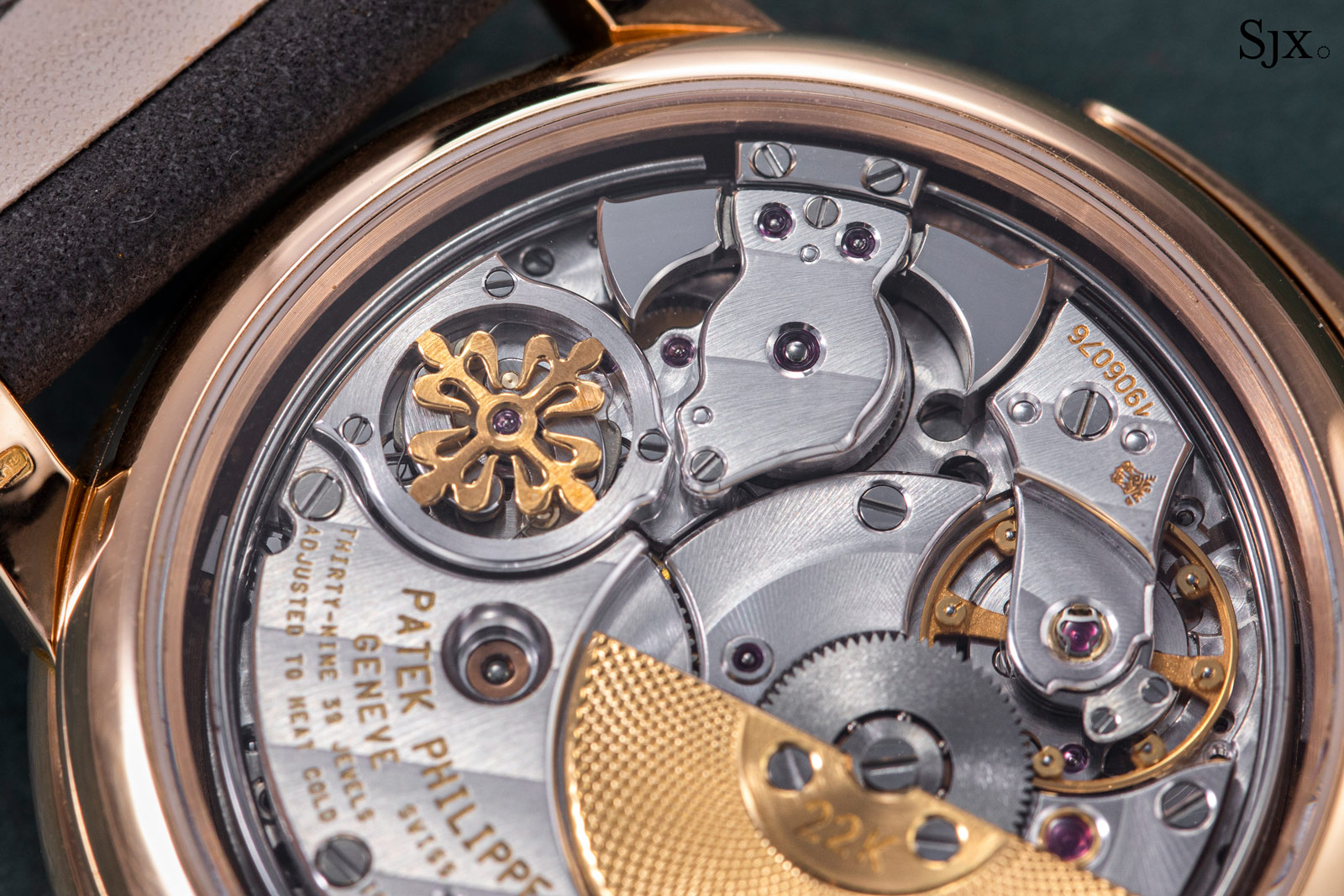 Produced in 1992 and sold a year later, it is in excellent condition, though no longer has any of its original accessories. The estimate is CHF300,000-600,000.
---
Lot 232 – Philippe Dufour Simplicity 37 mm, no. 204
While Philippe Dufour's famous time-only watch comes to market regularly nowadays given its strong valuation, this example of the Simplicity is unusual for being the only one beyond the 200-piece initial run to be sold publicly (excluding the prototype anniversary watch).
Prior specimens of the Simplicity sold at auction have all been from the original run, which concluded around 2013. This watch was delivered in 2020 according to the attached guarantee certificate.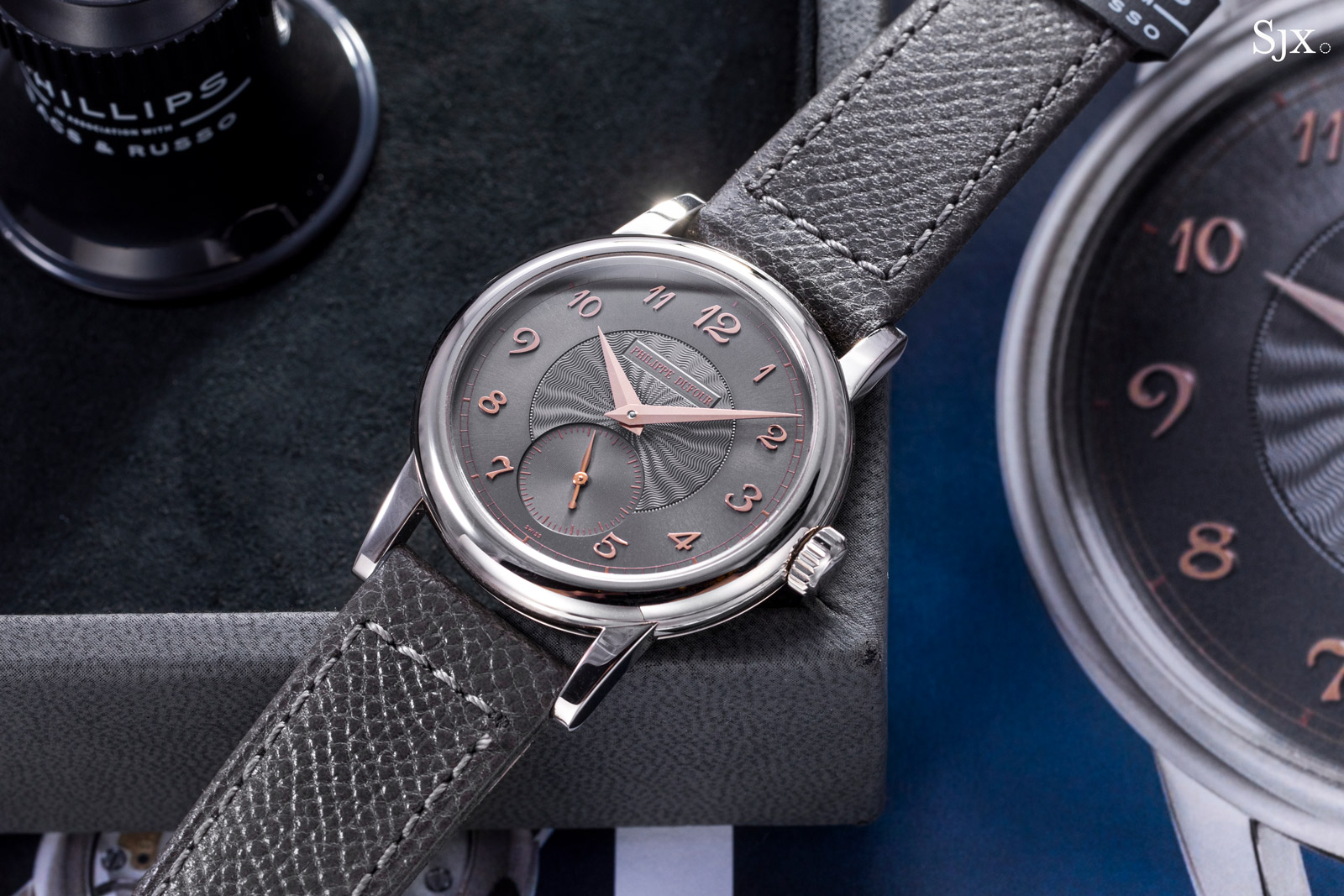 It will be instructive to see if the market assigns a different value to newer watches compared to those from the original series. As a benchmark, the most recent Simplicity to be sold at auction was one of the original 200 (and a smaller 34 mm) and it achieved a strong US$931,000 including fees at Sotheby's Hong Kong in last month.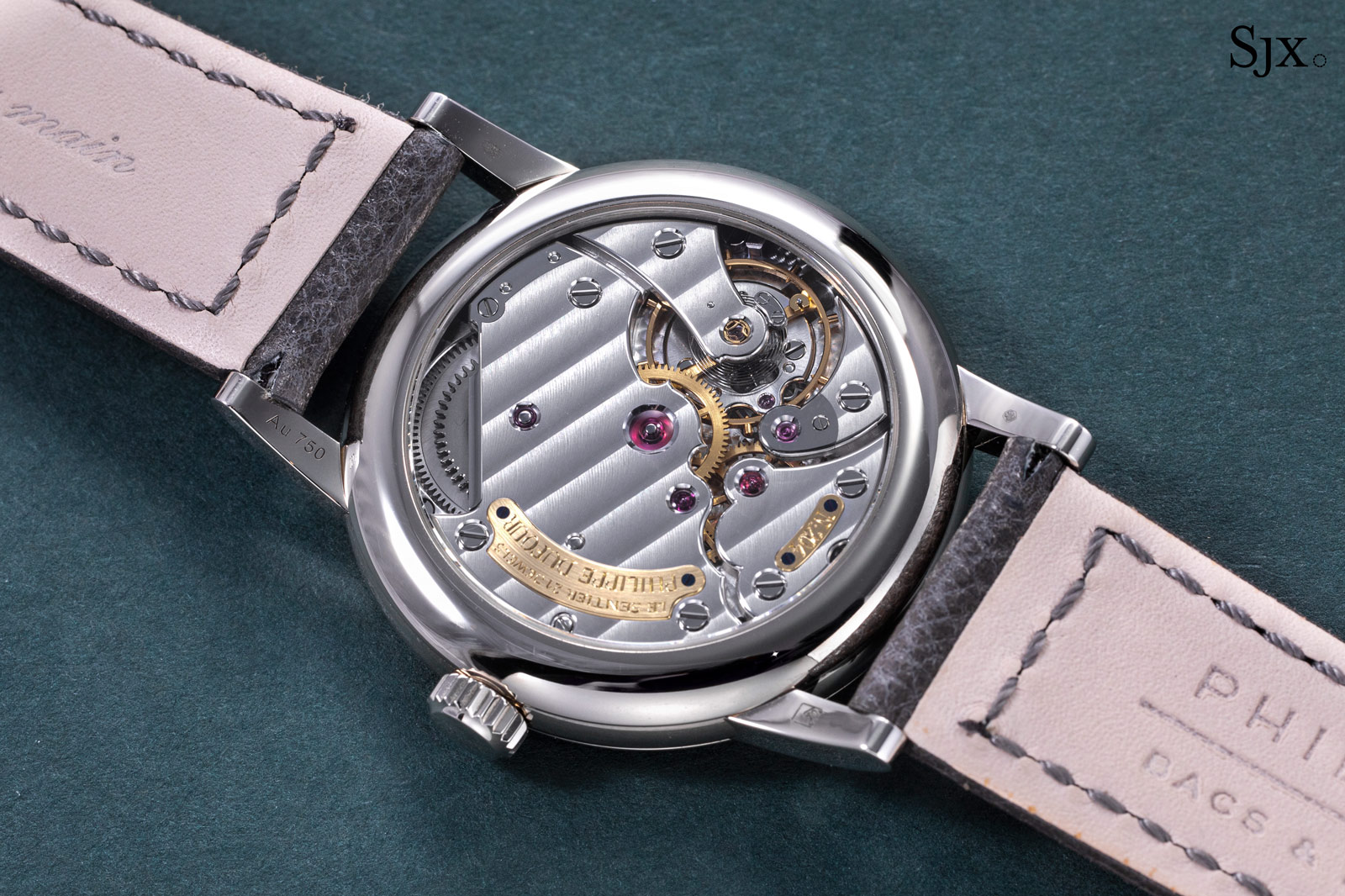 Beyond its serial number of 204, this is also notable for the unusual dial. Most often found in silver with Arabic numerals at the quarters, this dial is instead in dark grey with Breguet numerals all round. Both the numerals and hands are in pink gold, matched with pink gold-tone print, creating a high-contrast look that's different from the restrained elegance of most examples of the Simplicity.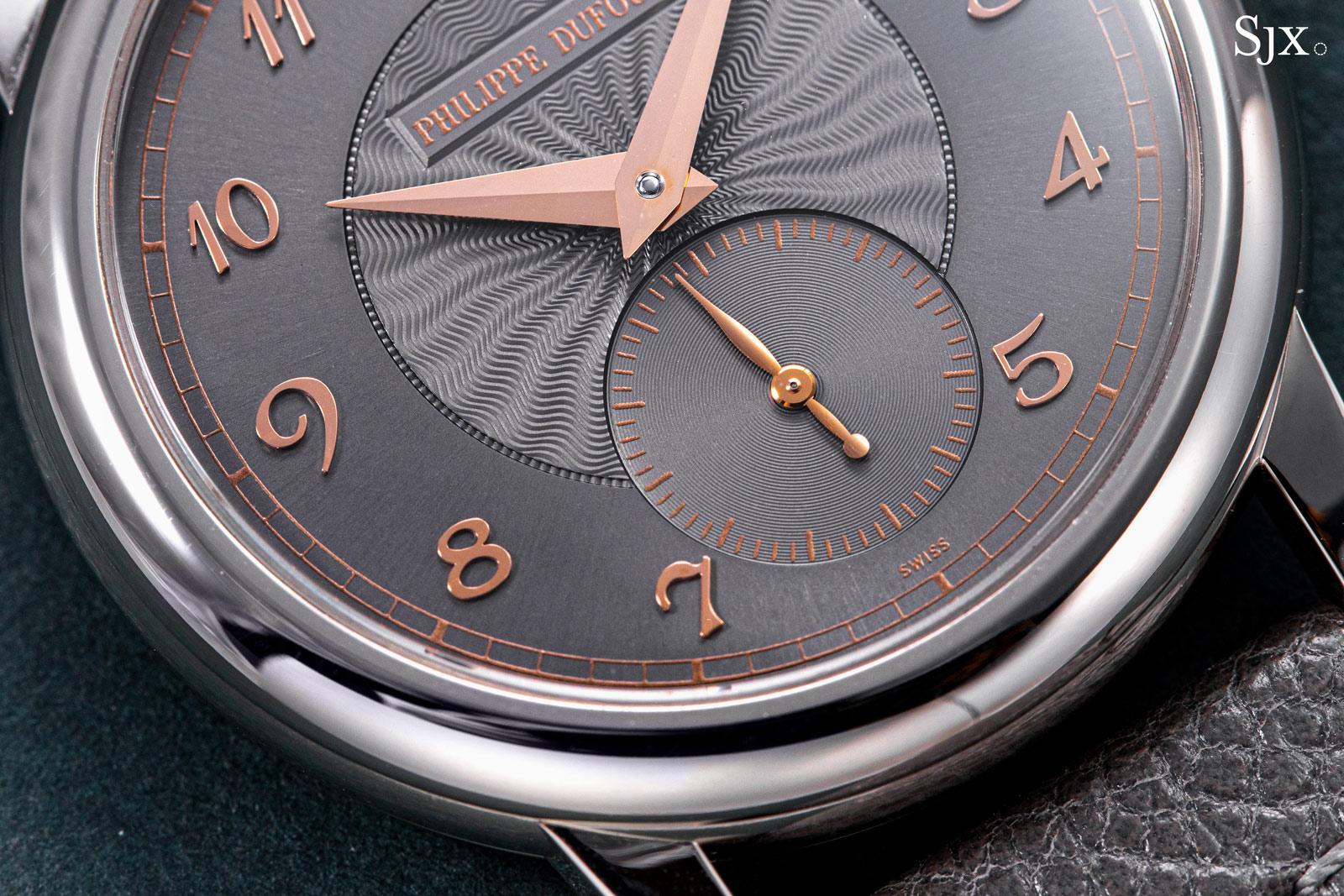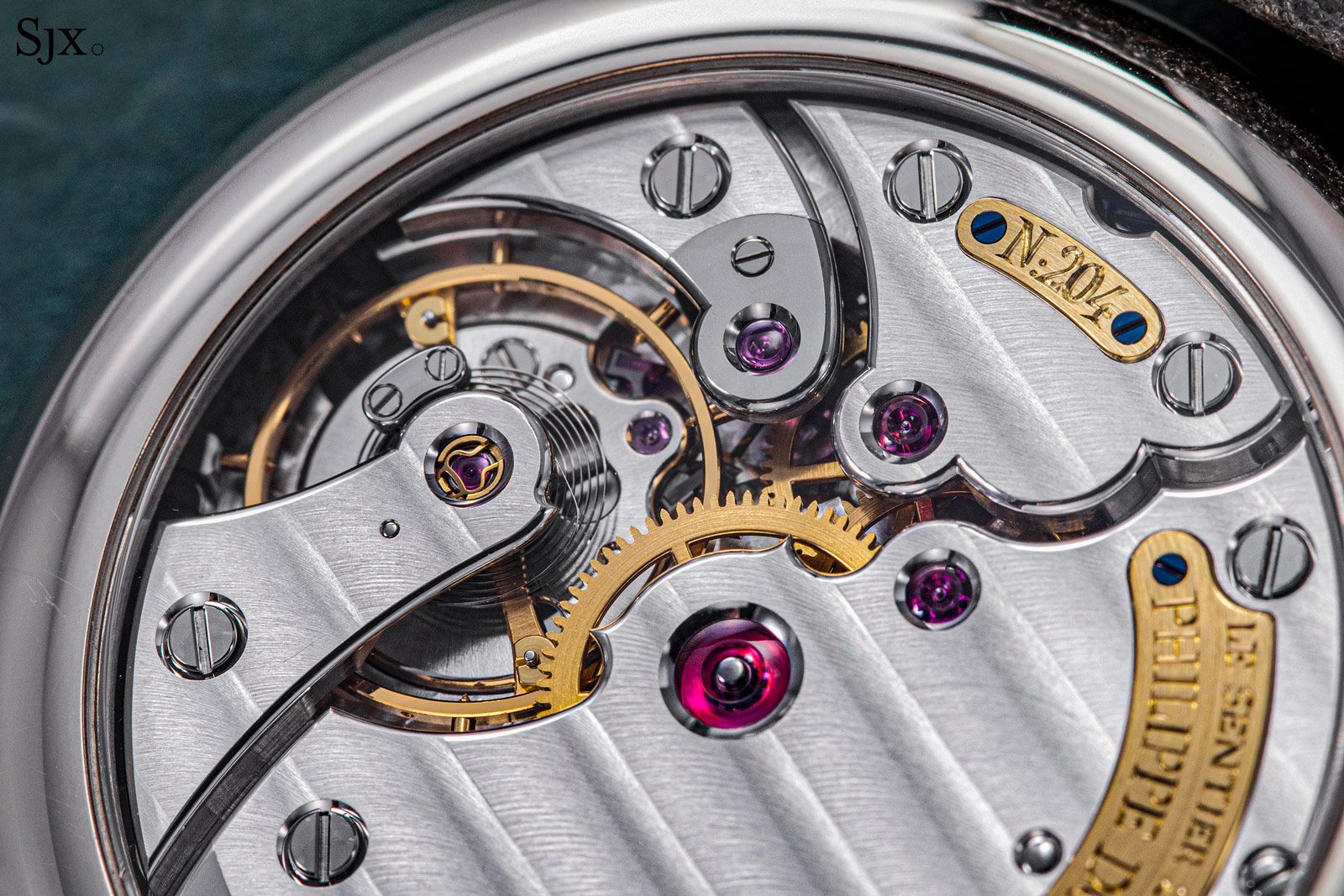 This has an estimated CHF350,000-700,000.
---
Auction details
Taking place at La Réserve, the auction starts at 2 pm on both November 5 (for lots 1-114) and November 6 (lots 115-232).
Hôtel La Réserve
301, route de Lausanne
1293 Bellevue, Geneva
Switzerland
For the full catalogue, as well as appointments and online bidding, visit Phillips.com.
---
Back to top.
---
You may also enjoy these.