Highlights: Phillips 'Double Signed' Geneva Auction Part I
From 1990s Asprey to 1950s Serpico y Laino.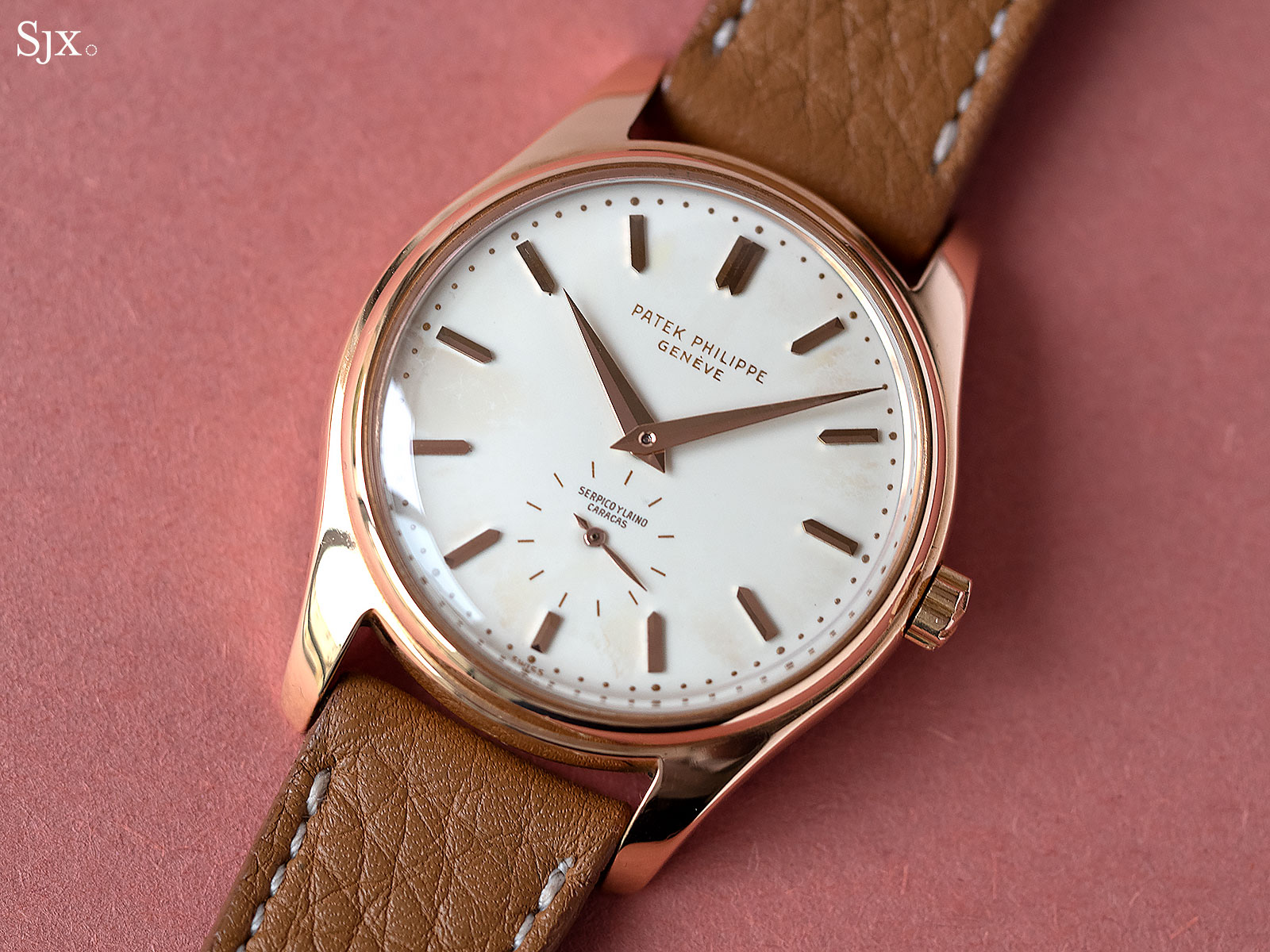 Phillips' thematic auction this season is titled Double Signed: A Celebration of the Finest Partnerships Between Manufacturers and Retailers, with a catalogue composed of watches with retailer signatures mostly on the dial, but occasionally on the case back.
Though a retailer signature in itself does not make a great watch, many watches in the sale are already superb watches, but made even more special by the retailer's mark, like the Rolex GMT-Master ref. 6542 below.
More broadly, Double Signed is more historically evocative than most other thematic auctions, because many of the retailers cited within represent a particular time and place that is long gone, even if the retailer remains in business. Examples include Serpico y Laino of Caracas, which no doubt prospered during Venezuela's good times that are now long forgotten, or Le Palais Royal of Havana that was the island's premiere retailer before the Communist revolution.
Here's part one of the roundup of highlights from the sale. (And part II is here.)
---
Lot 11 – Vacheron Constantin tourbillon pocket watch ref. 92244 "Asprey"
One of the most proper examples of haute horlogerie in the sale is this Vacheron Constantin pocket watch that contains an observatory-certified tourbillon movement from the 1940s, though the watch was only finished and sold in 1992.
It's believed that in the 1990s, Vacheron Constantin discovered a small number of tourbillon movements that had been tested and certified as chronometers by the Geneva observatory in the 1950s and 1960s, but never cased and sold. The movements were actually the Jaeger-LeCoultre cal. 170, produced in the 1940s to 1950s expressly for observatory time trials.
Interestingly, in the year before 2015 Vacheron Constantin discovered another trove of uncompleted tourbillon movements, this time dating to the 1930s, which were finished and sold as a set.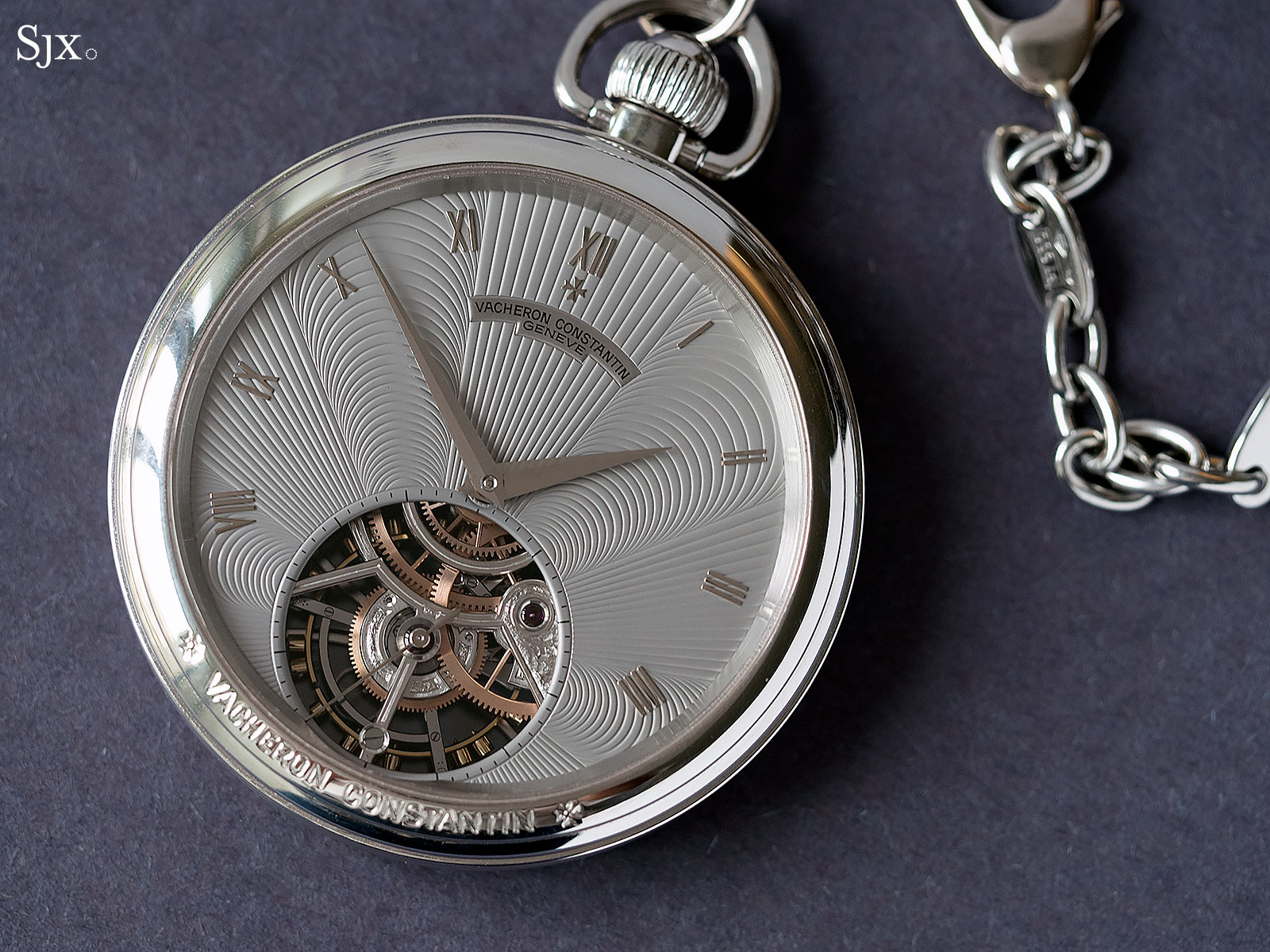 Despite being chronometric champions, the movements had sat quietly somewhere in the factory for decades. With the renewed interest in complicated watches – specifically pocket watches – in the 1980s and 1990s, the movements were decorated and finished, each as a unique watch with a different dial decoration, and most were sold via Asprey in London. Less than 10 were made according to Phillips.
Though the movements remain intrinsically original, right down to the split, bimetallic balance wheel, they were all finished elaborately with ornate engraving typical of the 1990s. That means the functional yet refined charm of the simpler, original decoration was lost, but the workmanship is nonetheless exceptional.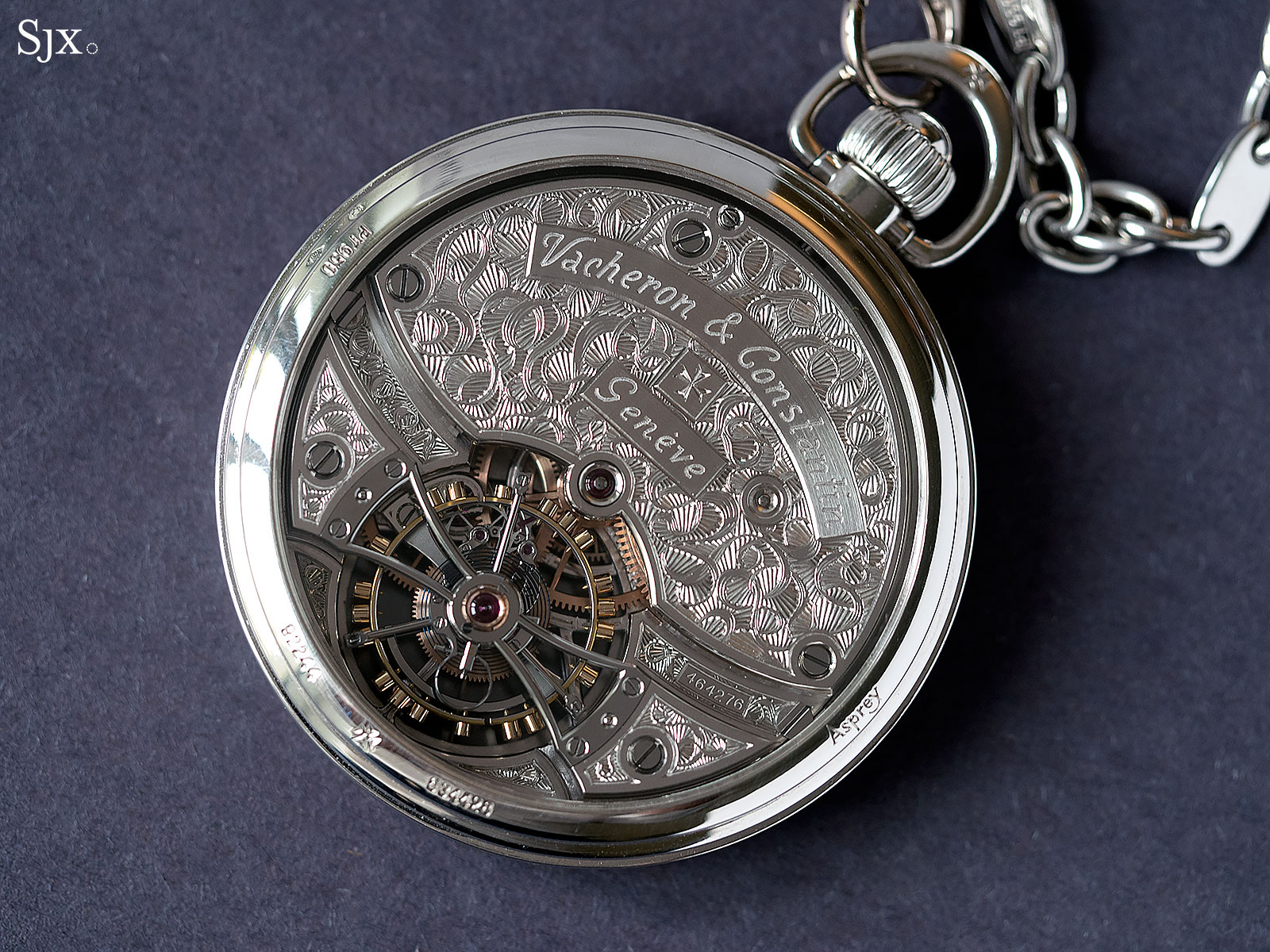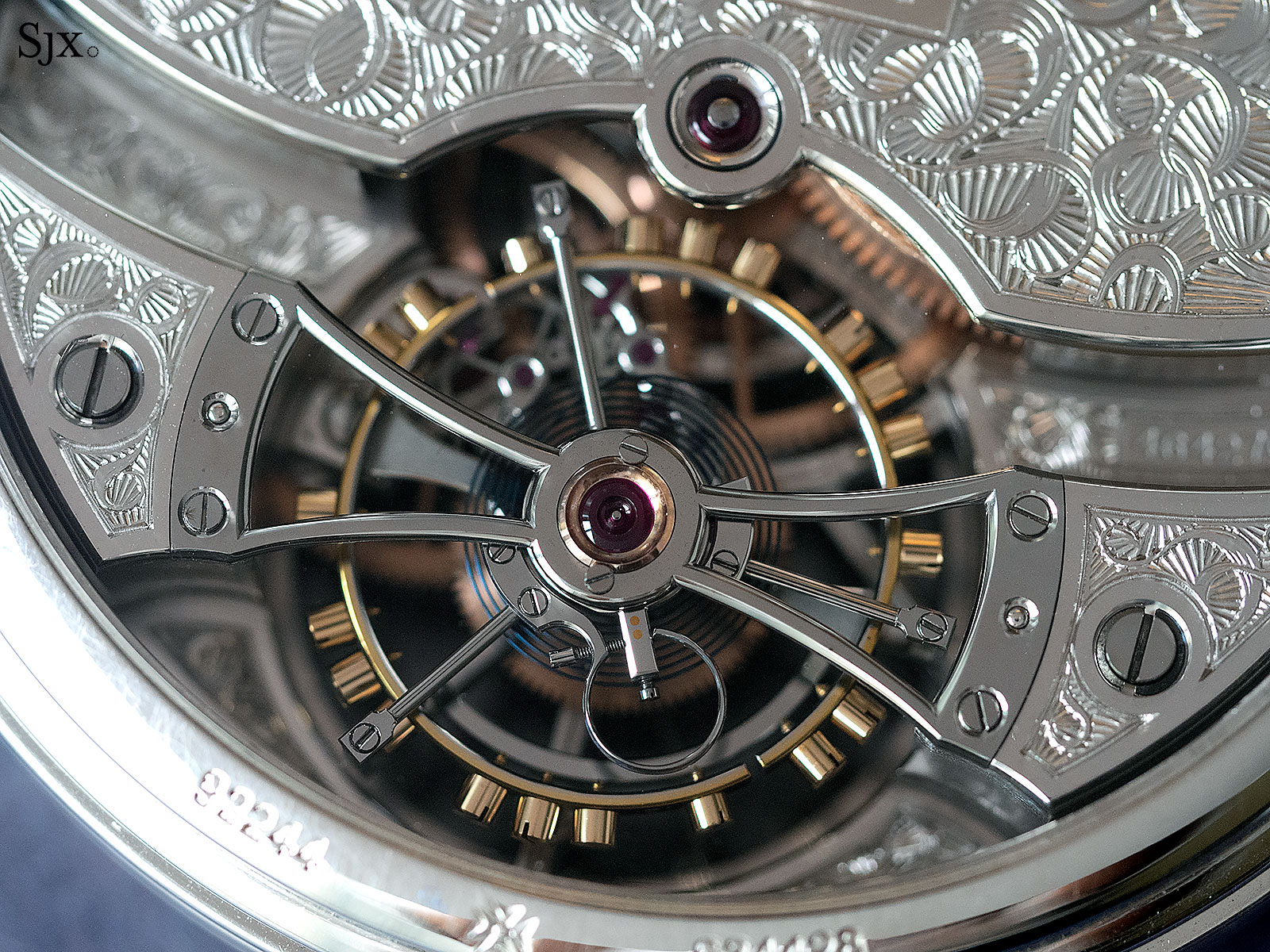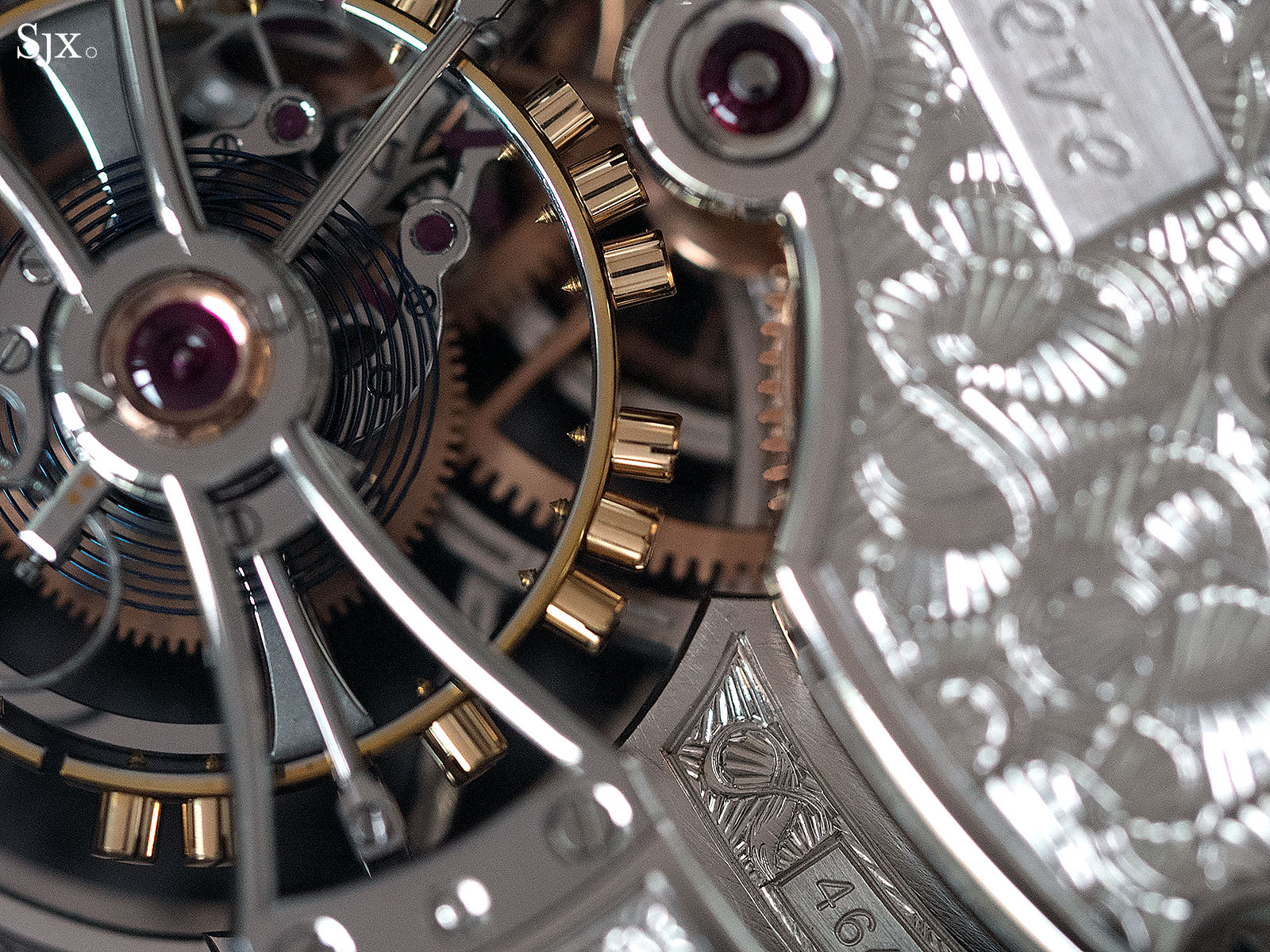 This example is platinum with an Art Deco "peacock feather" guilloche dial and platinum case. It is heavy, impressive and matched with the original chain in white gold, although missing the box and papers. It does have an archive extract though.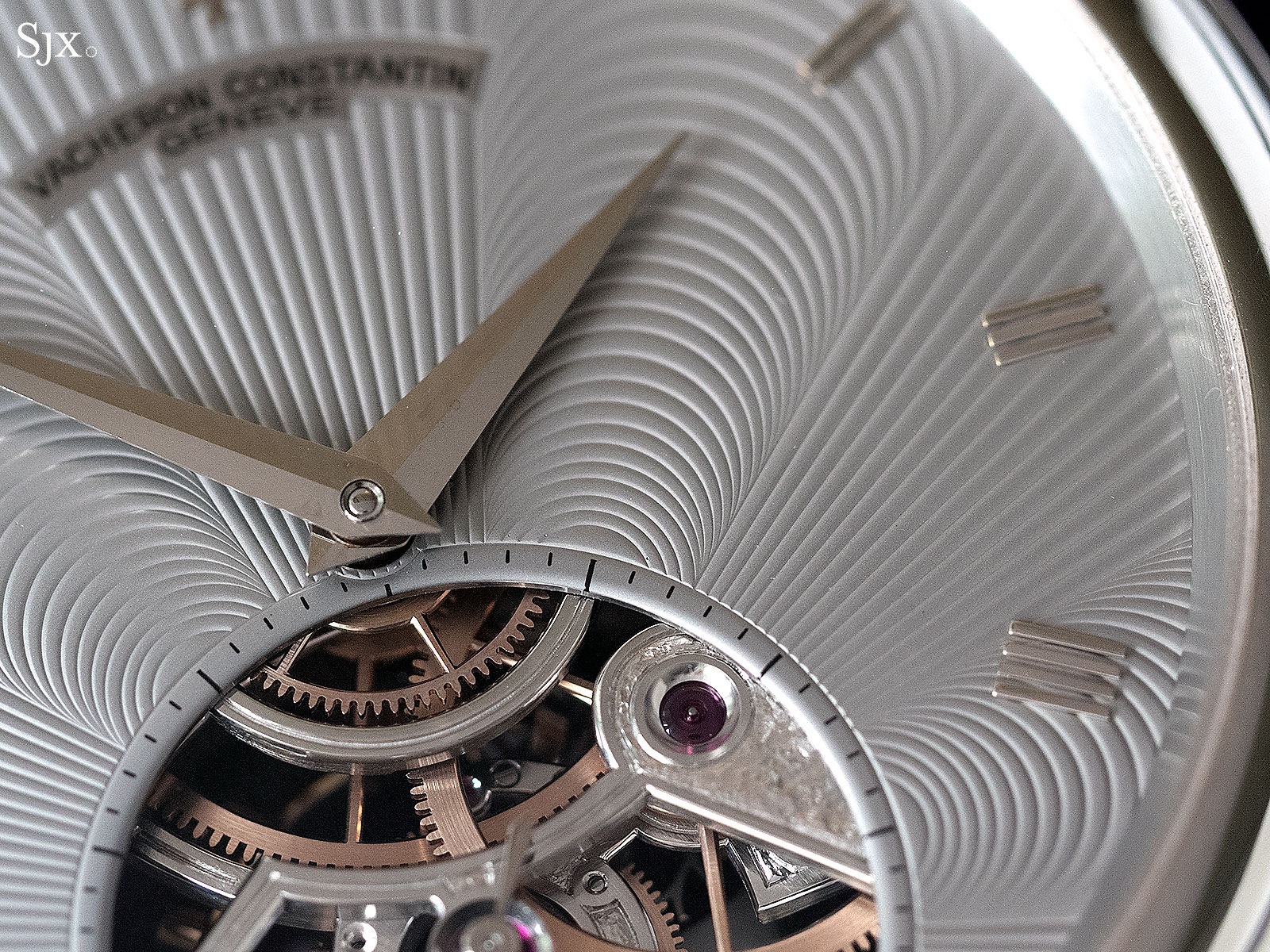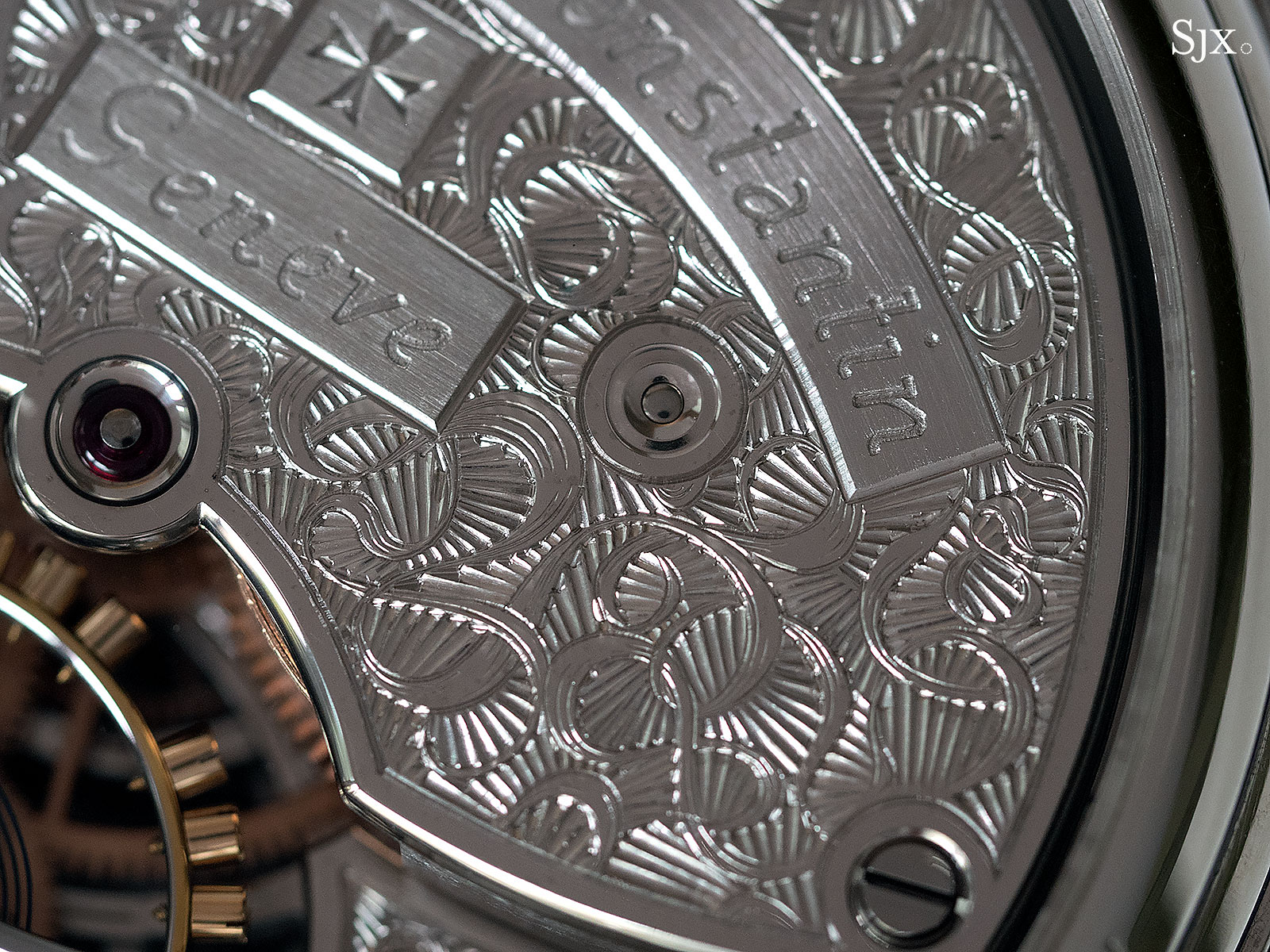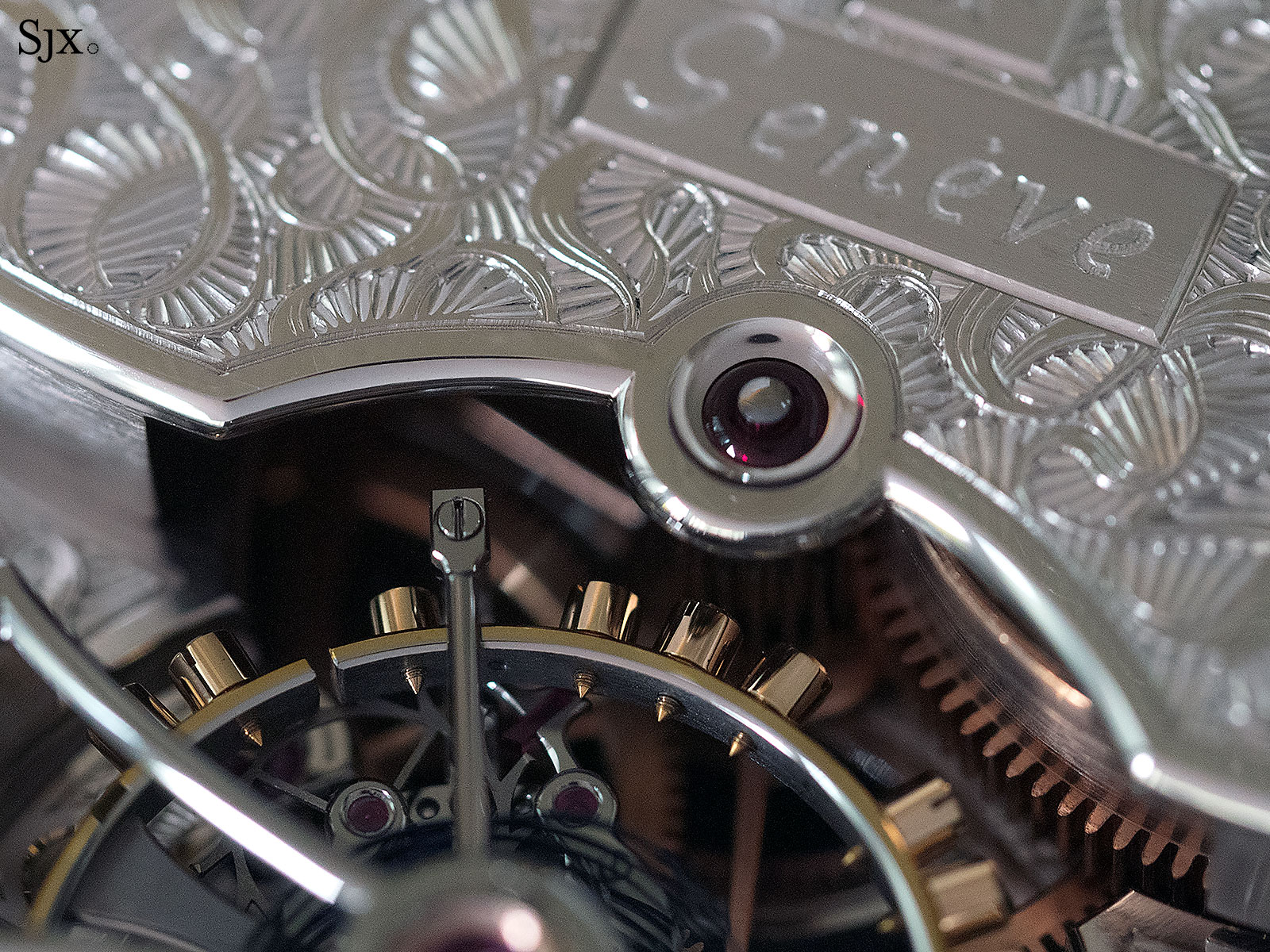 The estimate is 70,000-140,000 Swiss francs, modest given the amount of horological quality inside.
---
Lot 12 – Patek Philippe ref. 2526 in pink gold "Serpico y Laino"
The Patek Philippe Ref. 2526 is distinguished by two features: an enamel dial and the 12-600 AT, a robust yet refined automatic movement that was the brand's first self-winding calibre. Together they make it a desirable watch.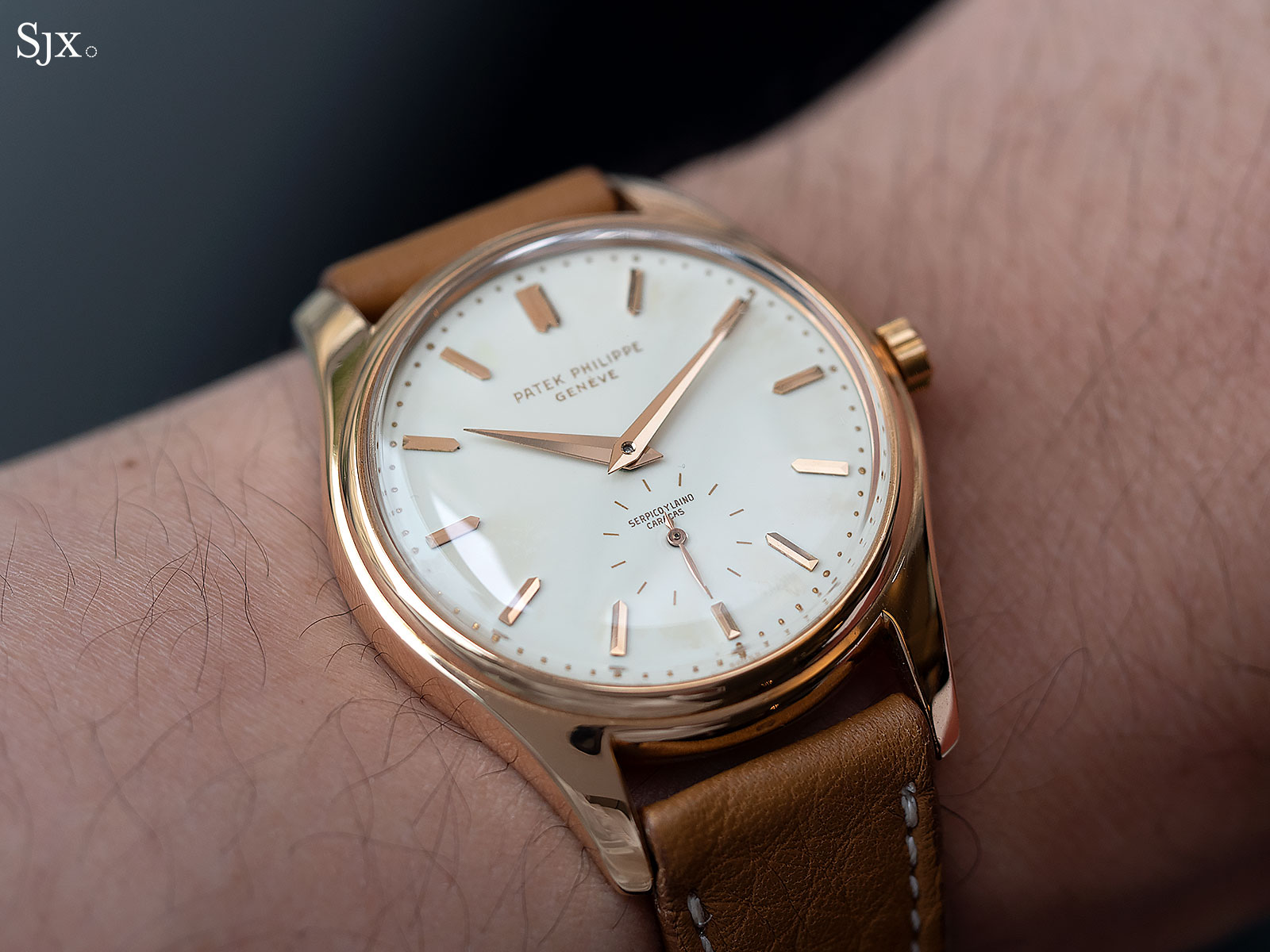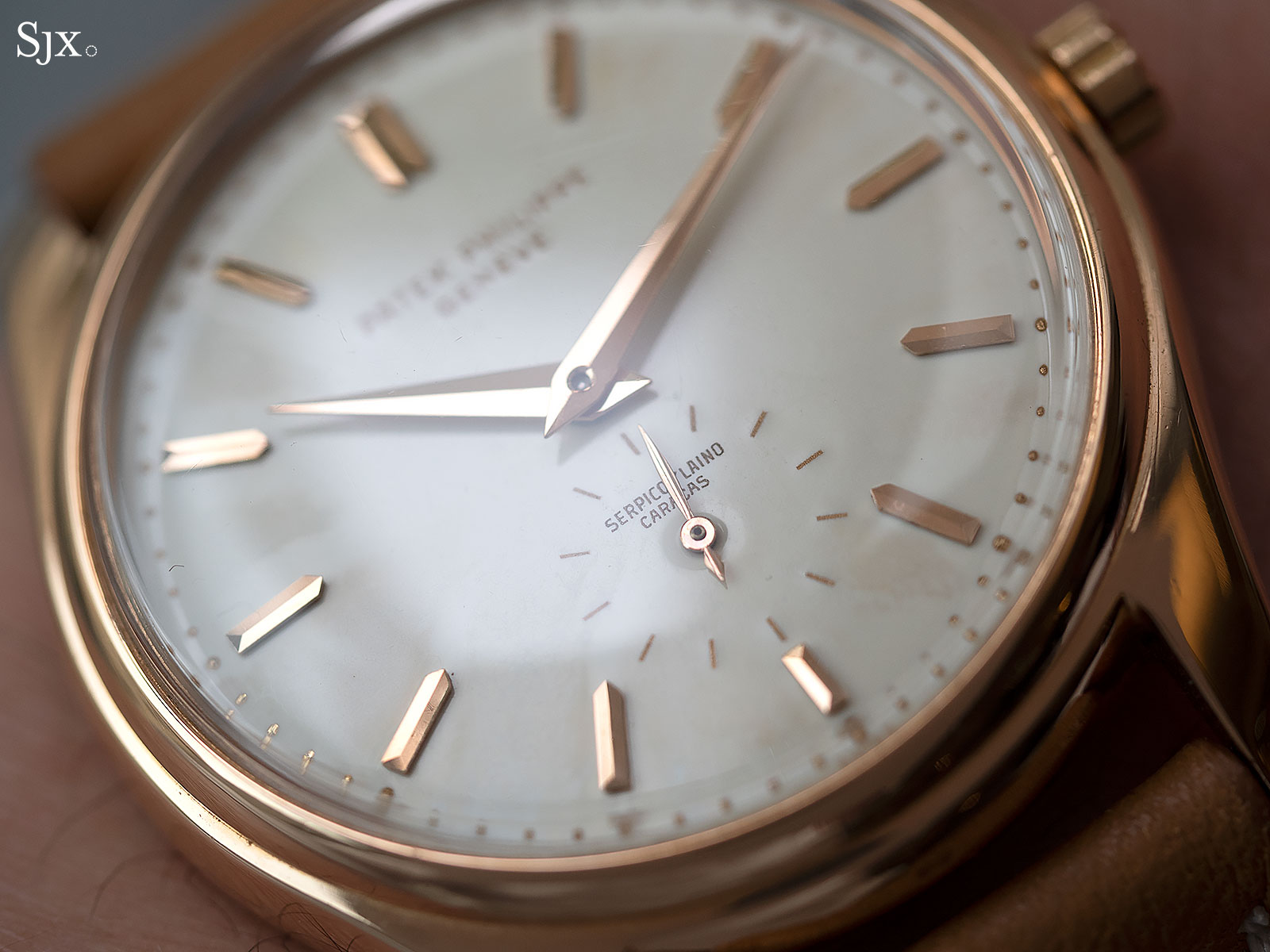 Though rare the ref. 2526 pops up regularly at auction, most commonly in yellow gold, so discerning buyers gravitate towards examples that are special, such as this one.
The case is pink gold, the dial is signed "Serpico y Laino", a watch retailer in Venezuela that's still in operation (matched by the "S&L" hallmark on the case back), and it's accompanied by the unusual, period gold bracelet (that's not pictured here though). This watch is also in excellent condition, with a well preserved dial and case.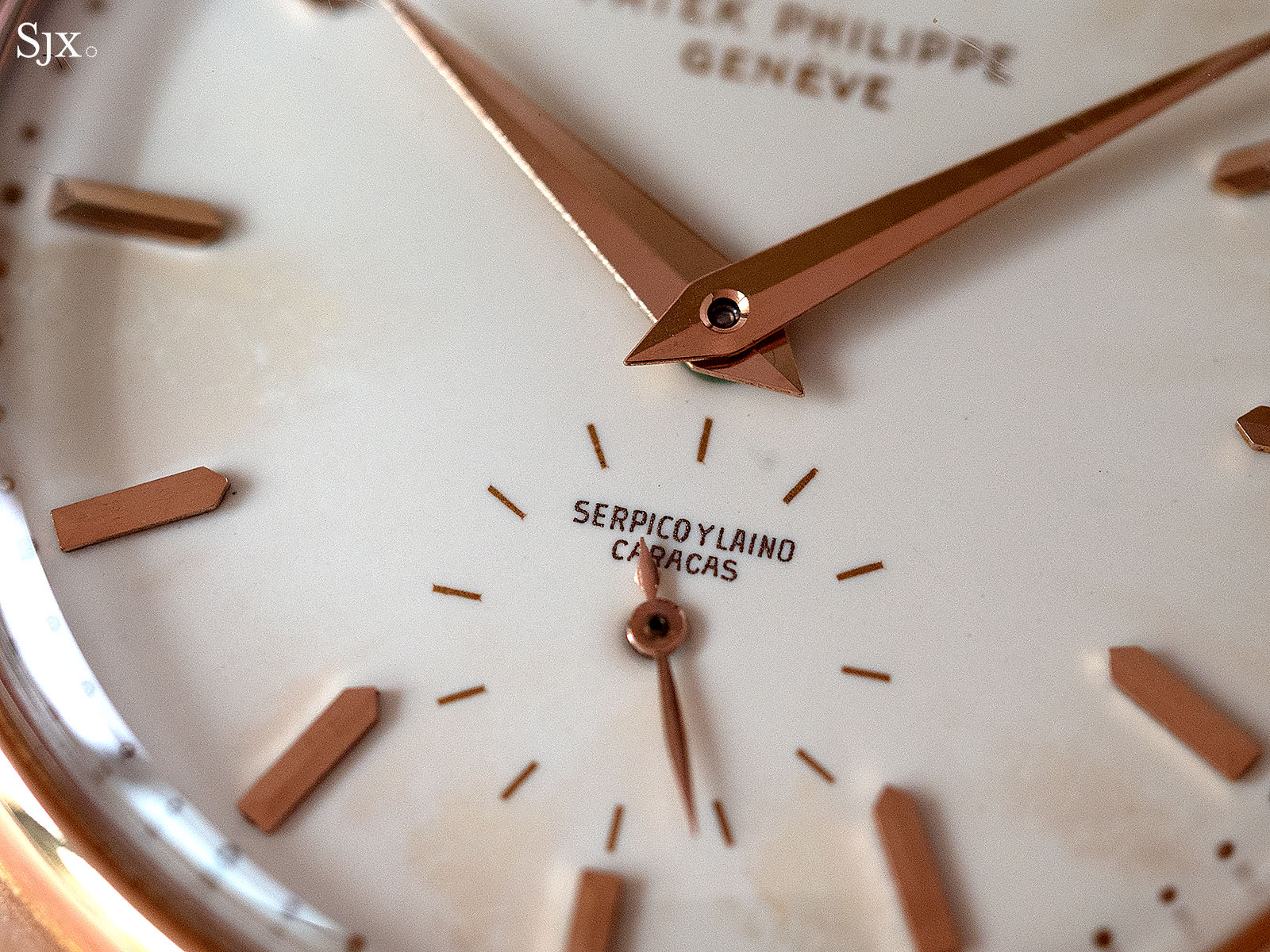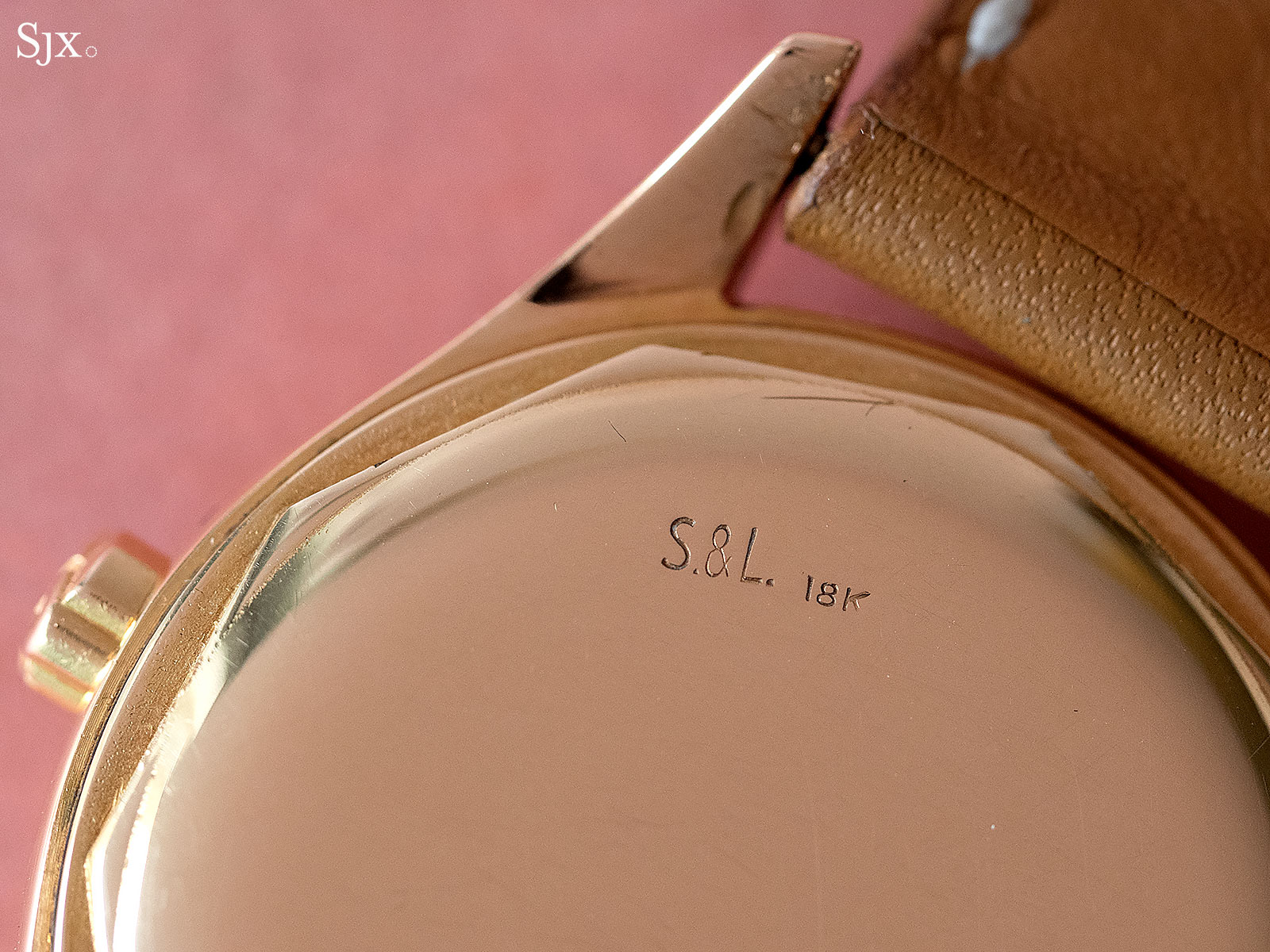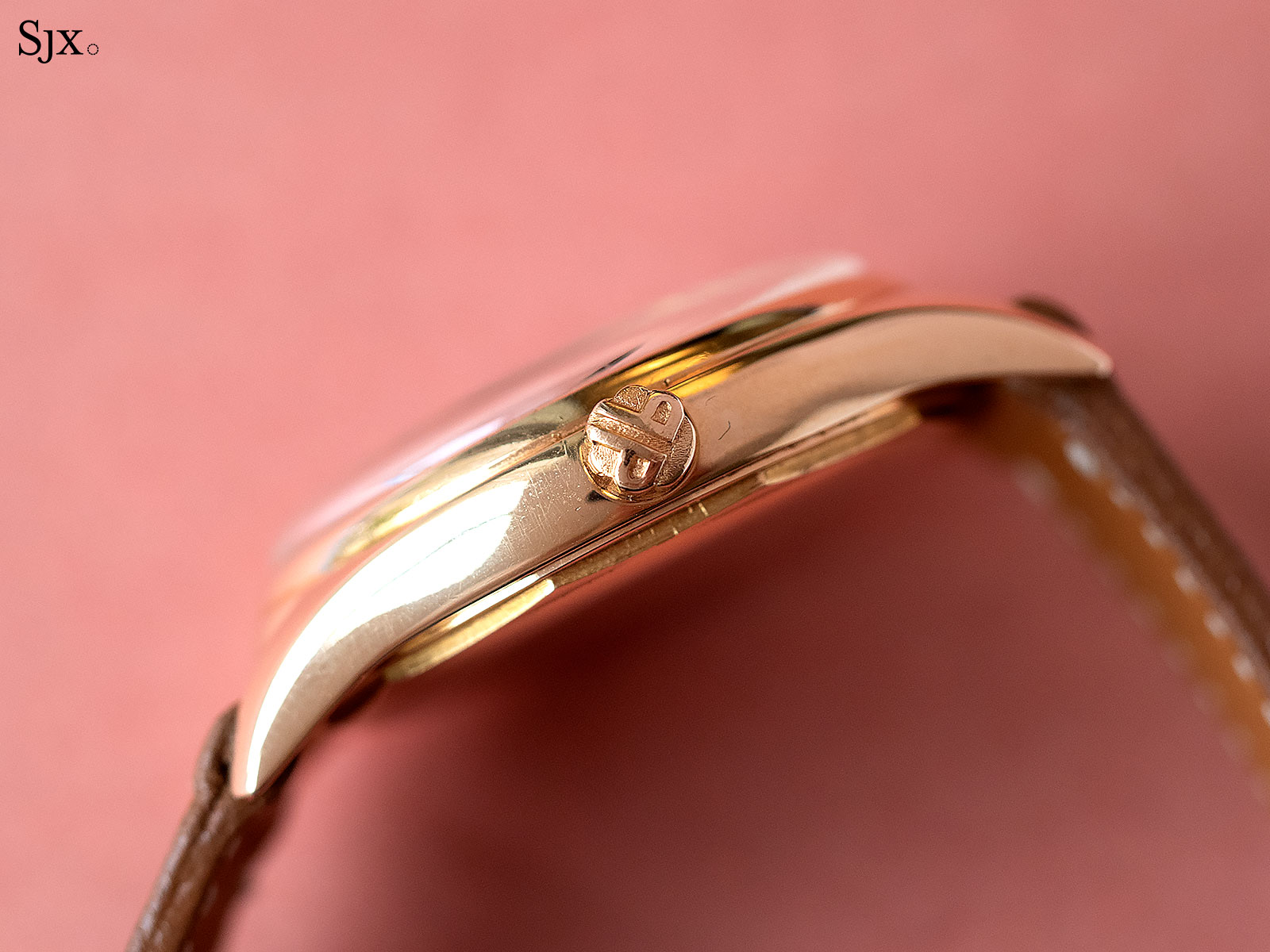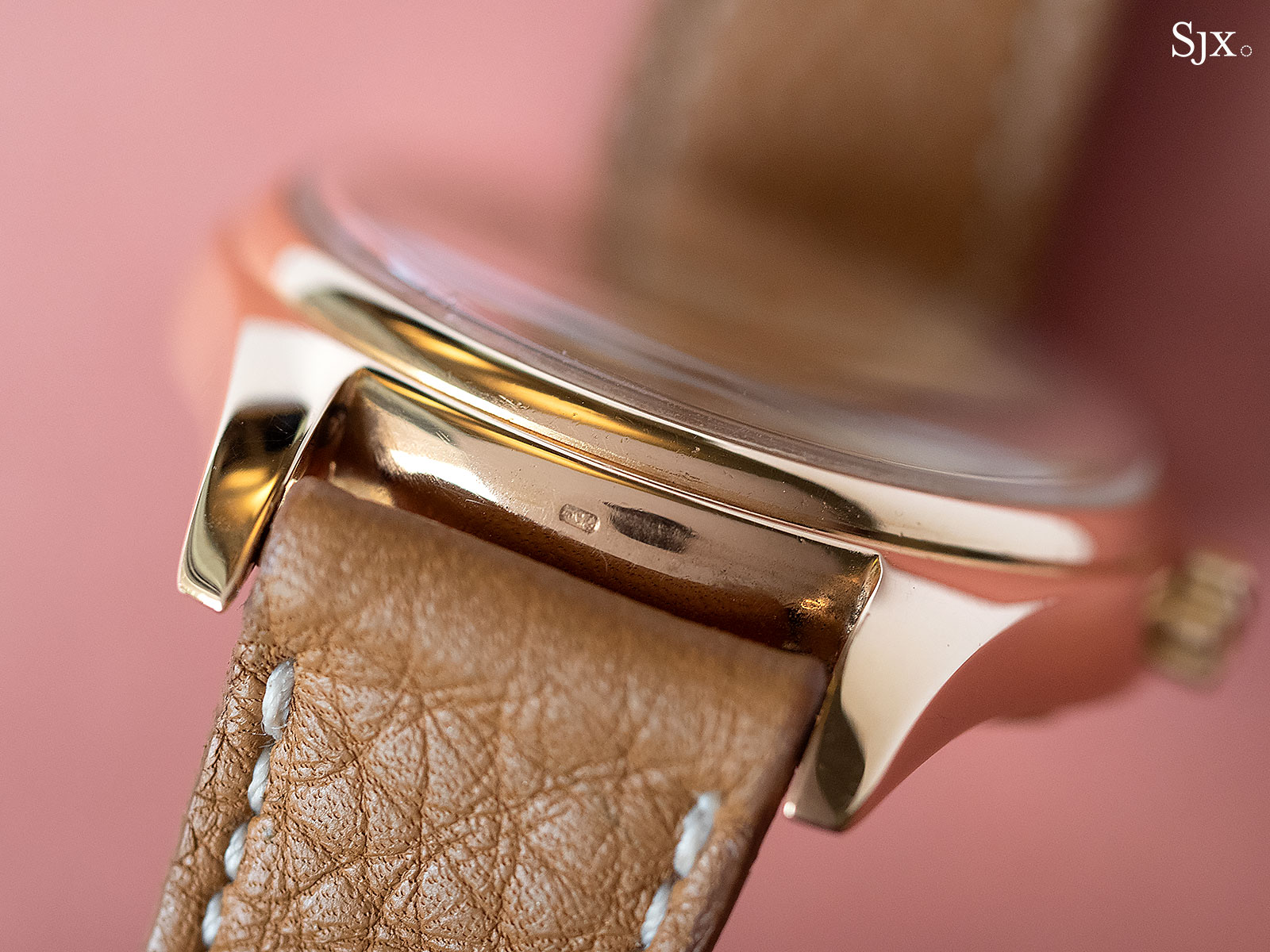 It was last sold in 2014 at Christie's Patek Philippe 175th anniversary thematic auction, where it achieved 87,500 Swiss francs including fees.
The estimate is now 30,000-60,000 francs, though it's likely the watch will top the high estimate, and exceed the 2014 price.
---
Lot 14 – Rolex GMT-Master ref. 6542 "Serpico y Laino"
Coincidentally, the next highlight is also a lavish gold watch signed "Serpico y Laino" dating from the same period as the Patek Philippe above. But it is not surprisingly, given Venezuela enjoyed a spell of strong economic growth, driven by its oil exports, that spanned the middle decades of the 20th century.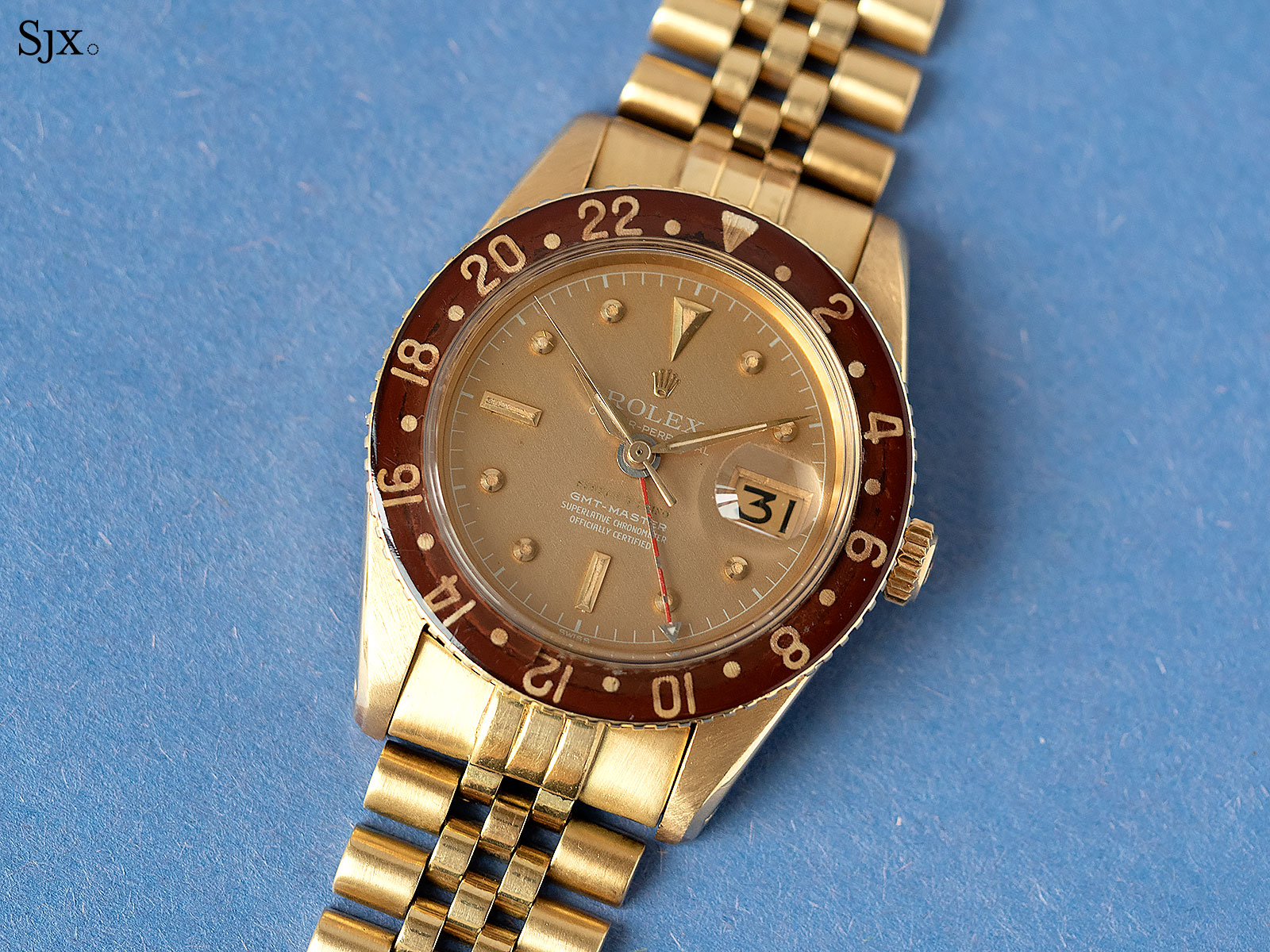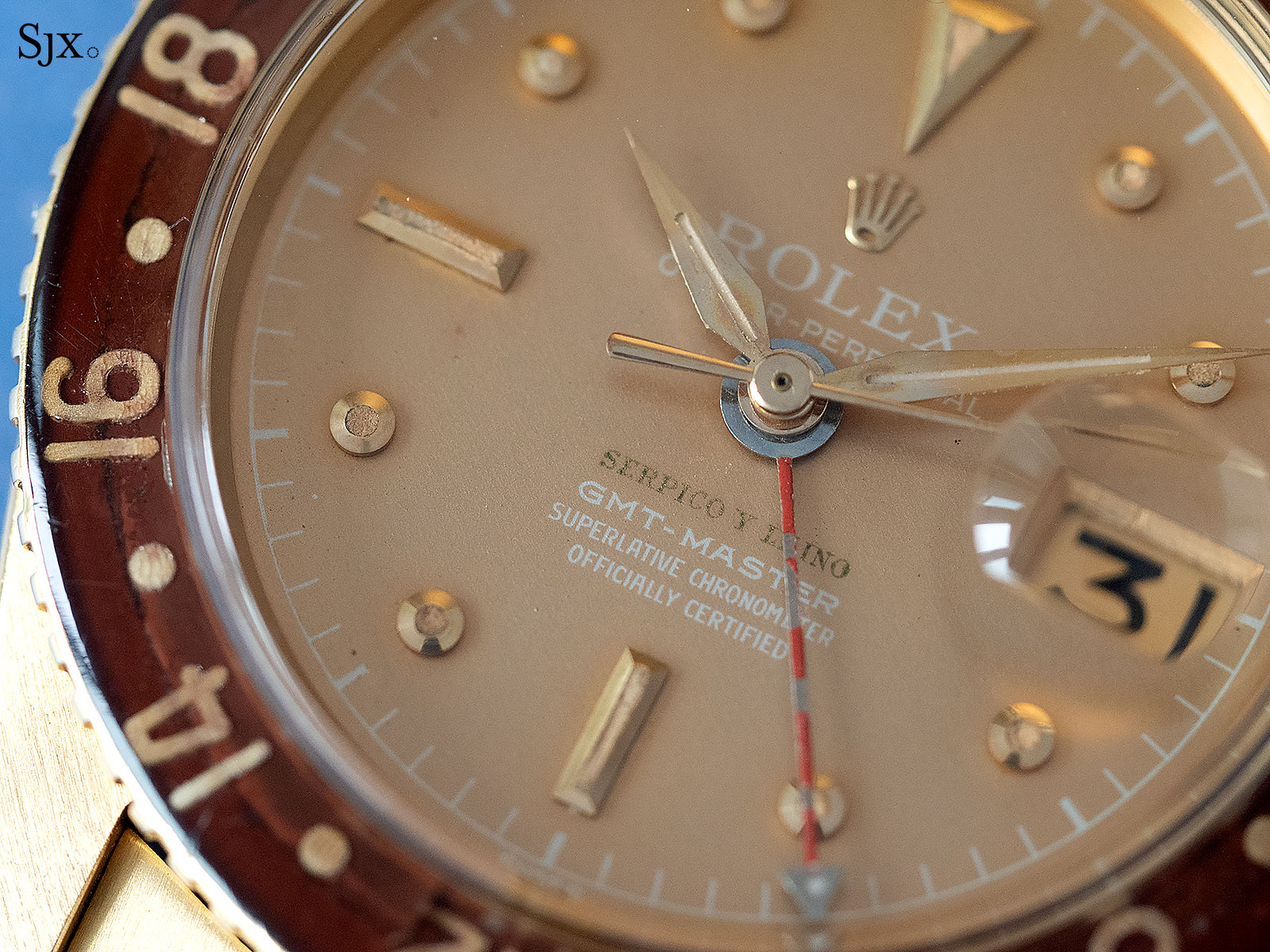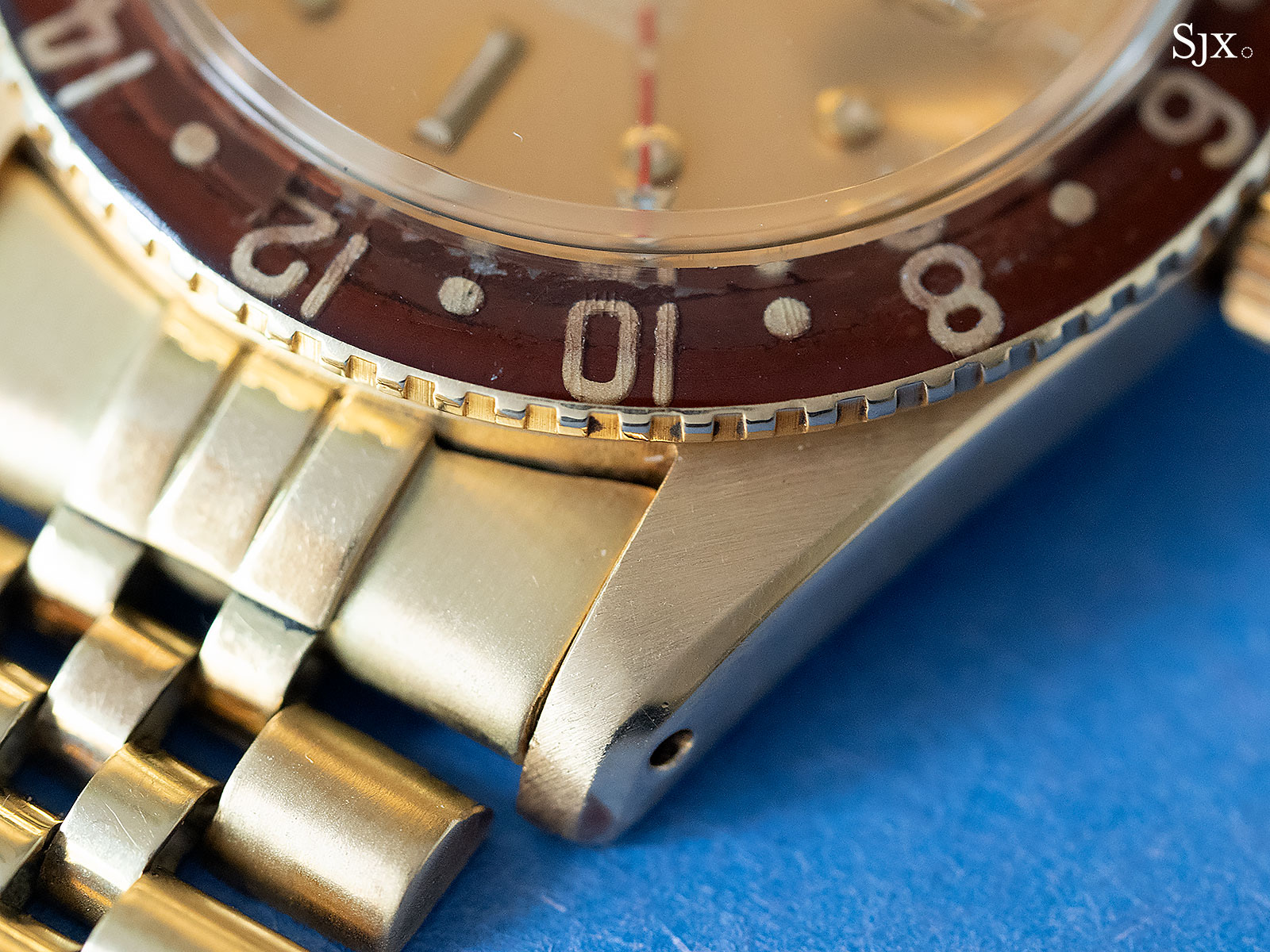 It's a Rolex GMT-Master ref. 6542 in yellow gold, with a slightly faded dial and maroon Bakelite bezel – and the only gold example known to have the "Serpico y Laino" signature. Add to that the excellent condition, especially for a watch in soft yellow gold, and it's an outstanding specimen. In fact, several experts I spoke to say this is one of the best and perhaps most desirable example of the ref. 6542.
Though steel Rolex sports watches are more desirable with current tastes, this gold GMT-Master is especially impressive and lovely. The only downside being it is not as easily wearable as a steel example, given the delicacy of the case and bracelet material.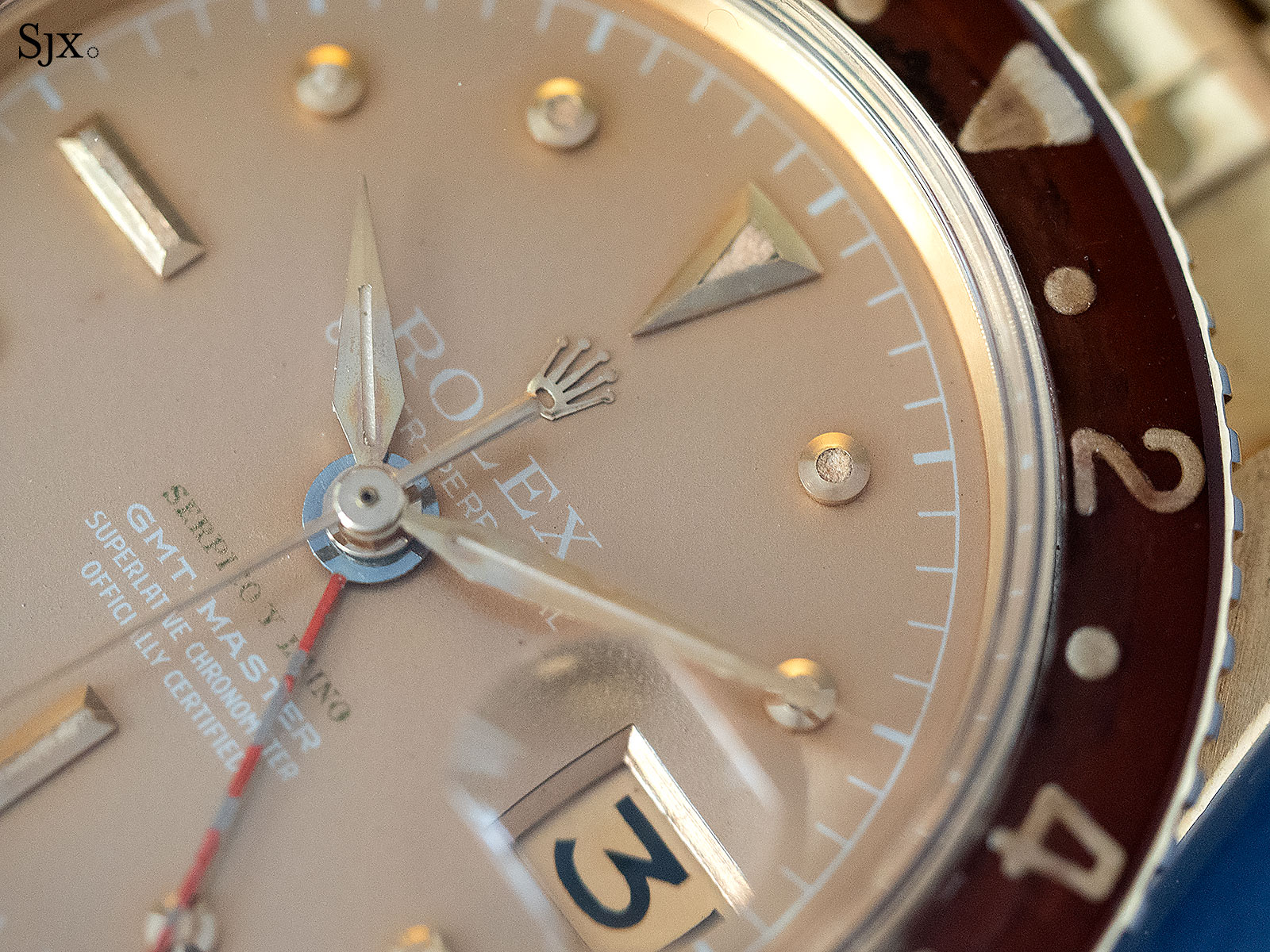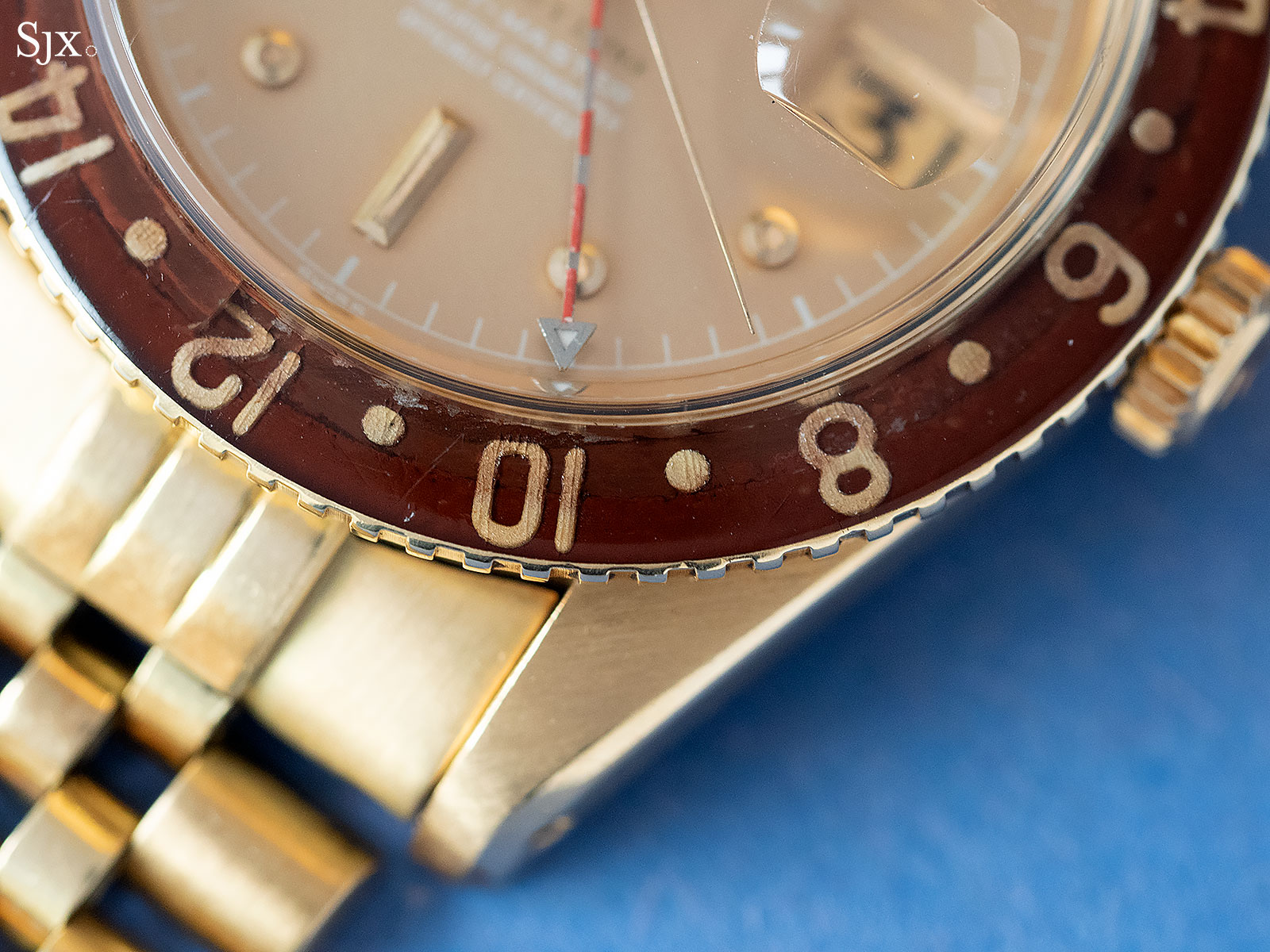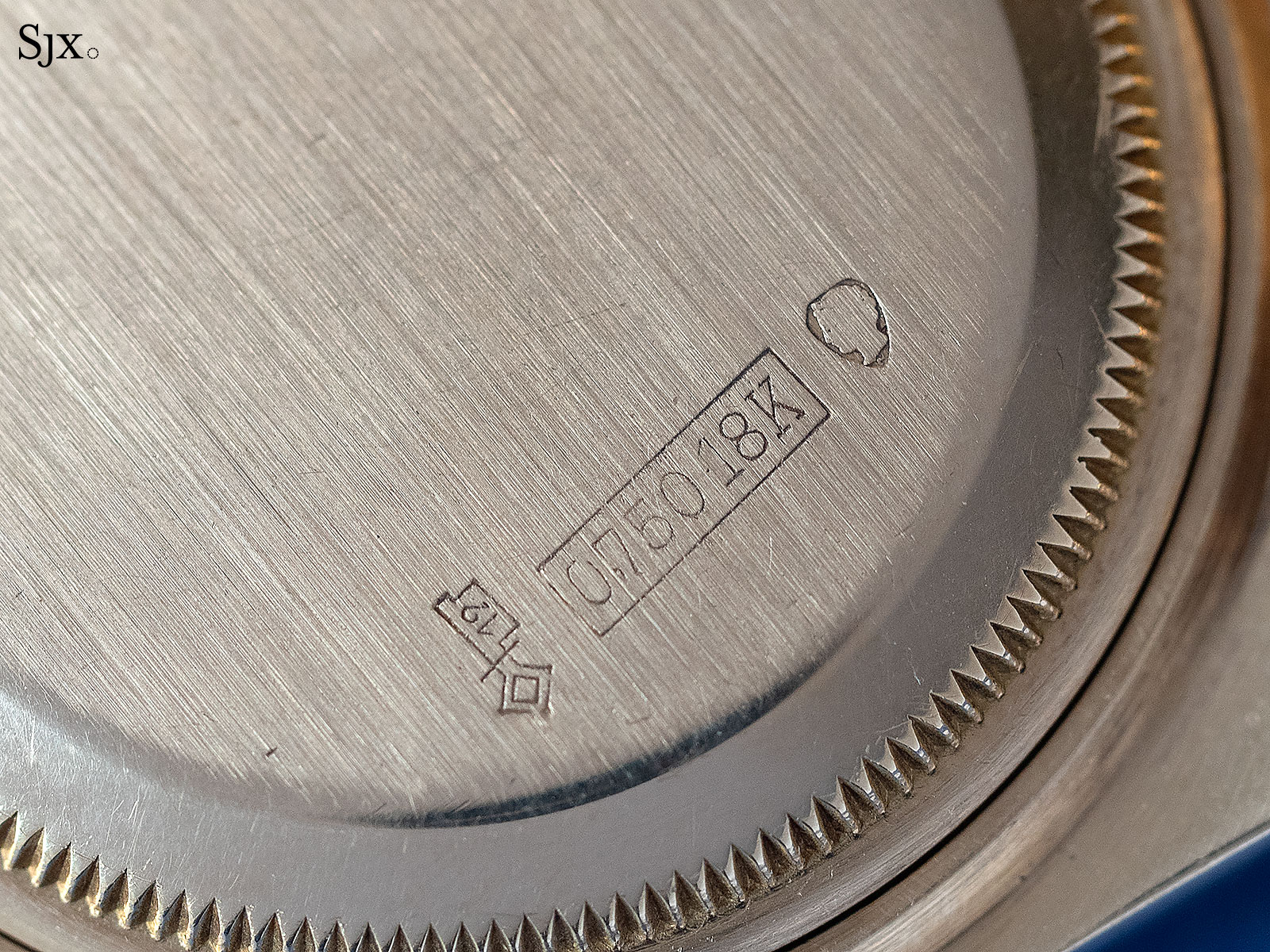 This last sold at Christie's in 2012 for 207,000 Swiss francs, squarely in the middle of the current estimate of 150,000-300,000 francs.
---
Lot 30 – Patek Philippe ref. 2525/1 in white gold "Gubelin"
A rare Calatrava references that's quite large for its period, the ref. 2525/1 has distinctive look, despite being quite classical.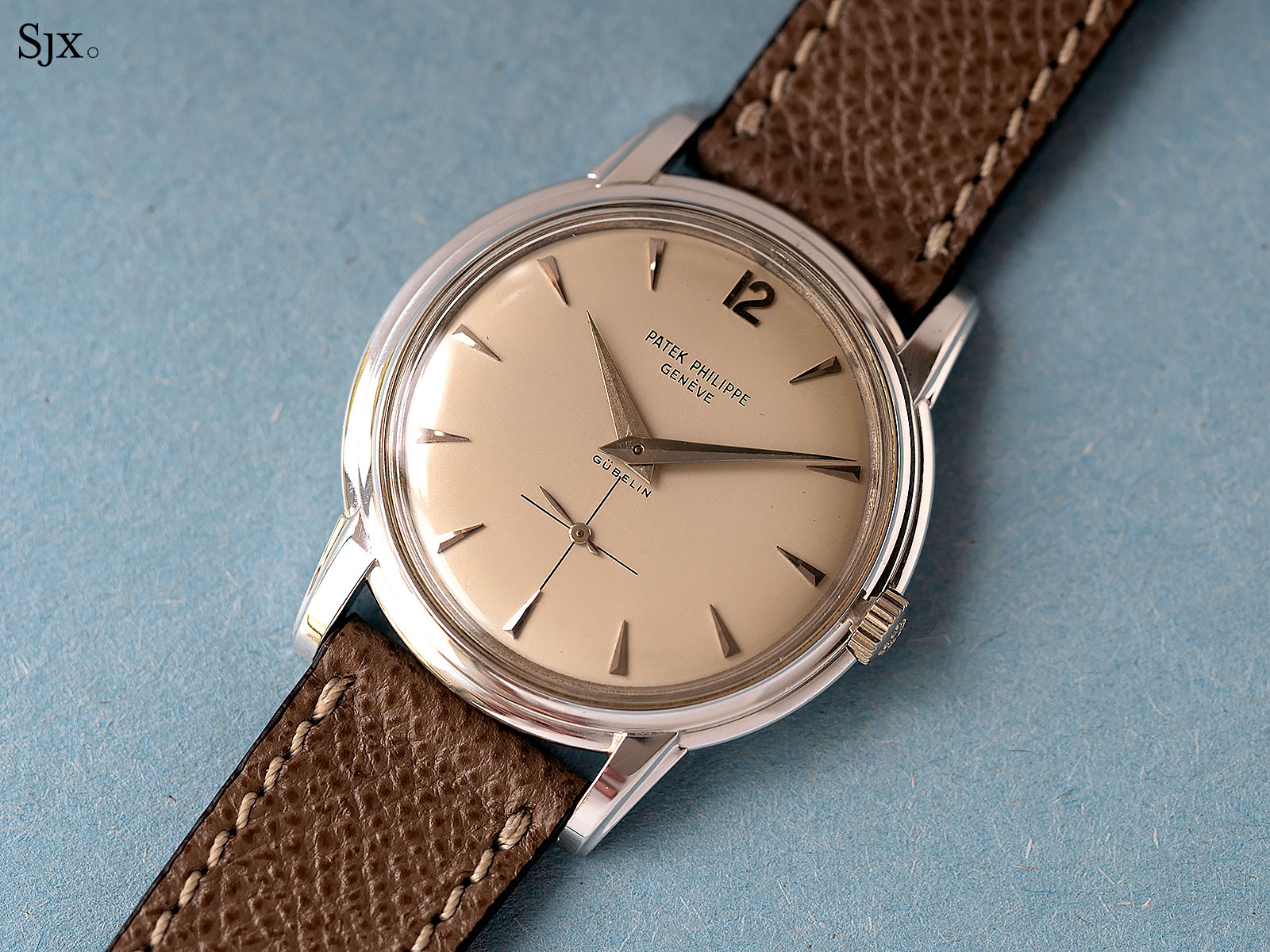 The case band and lugs are fluted, while the dial has pointed hour markers and dauphine hands.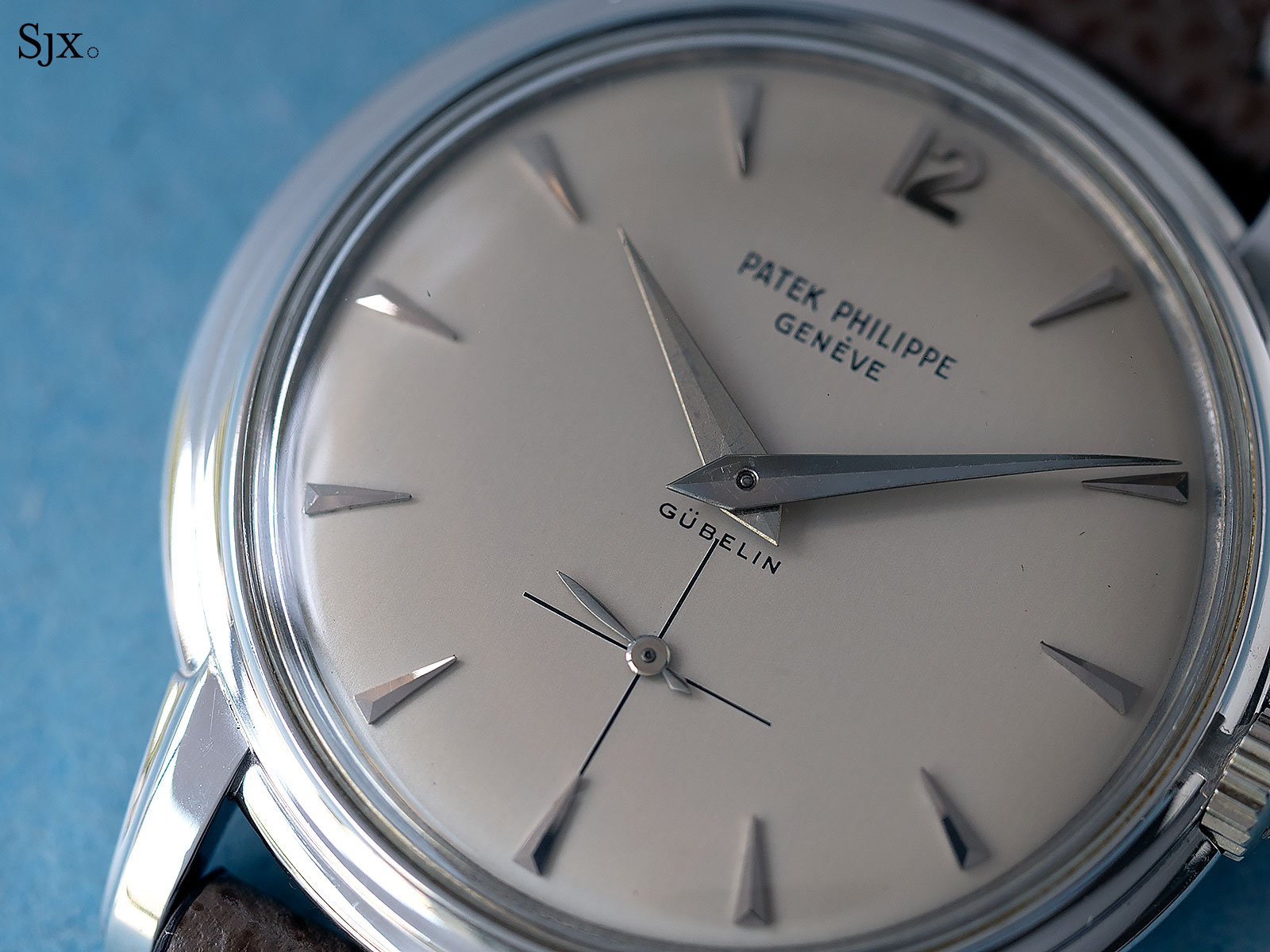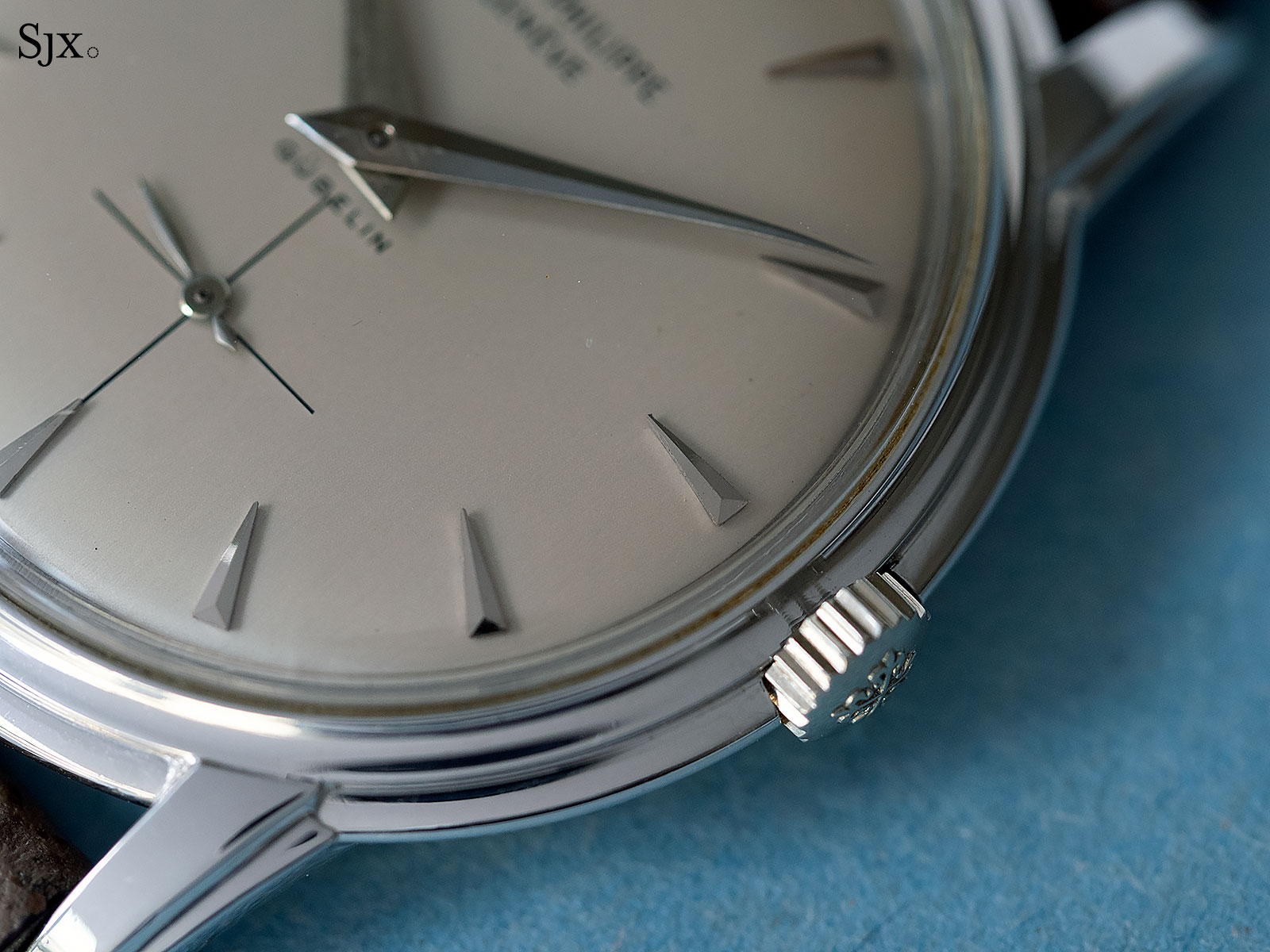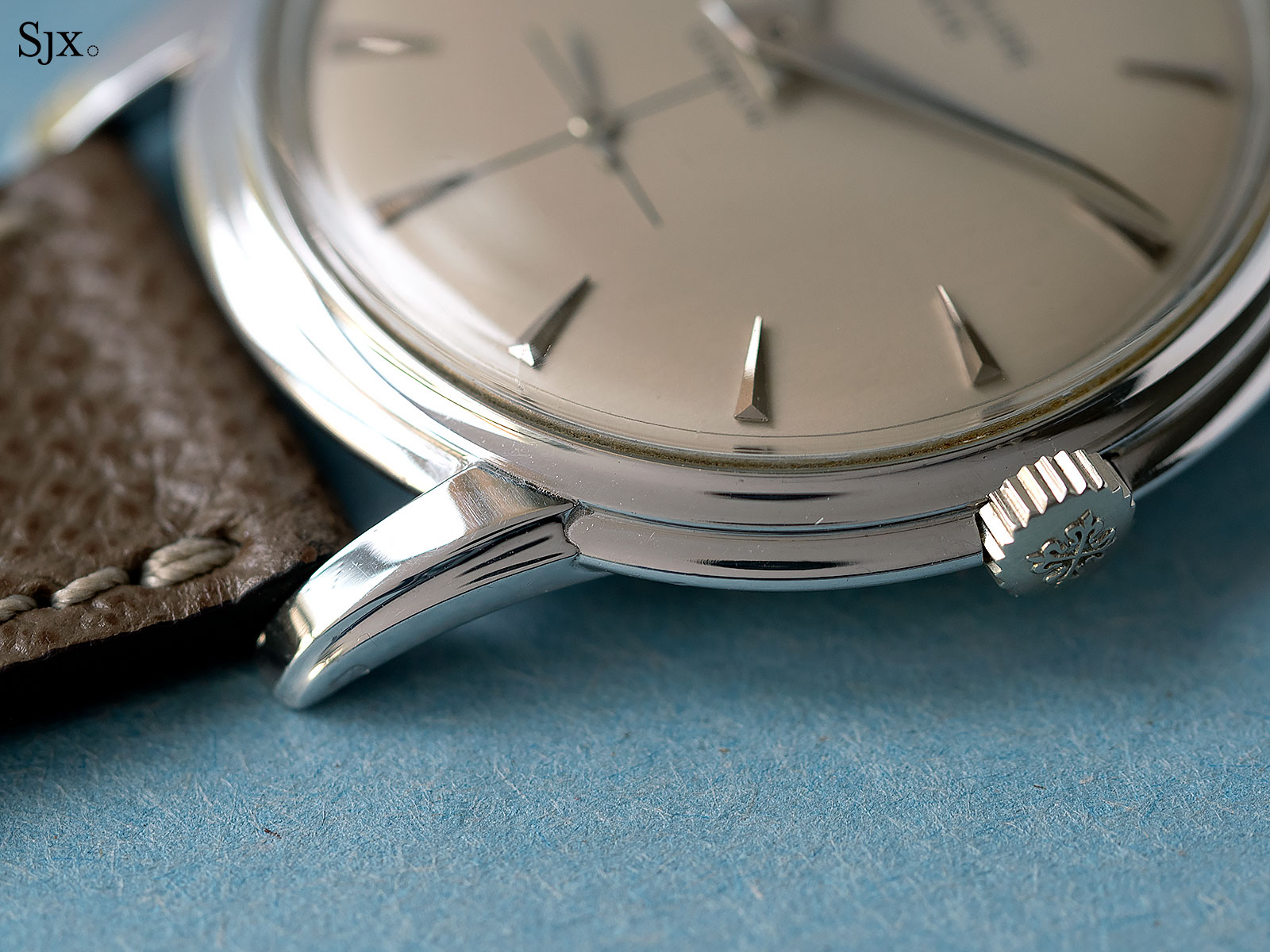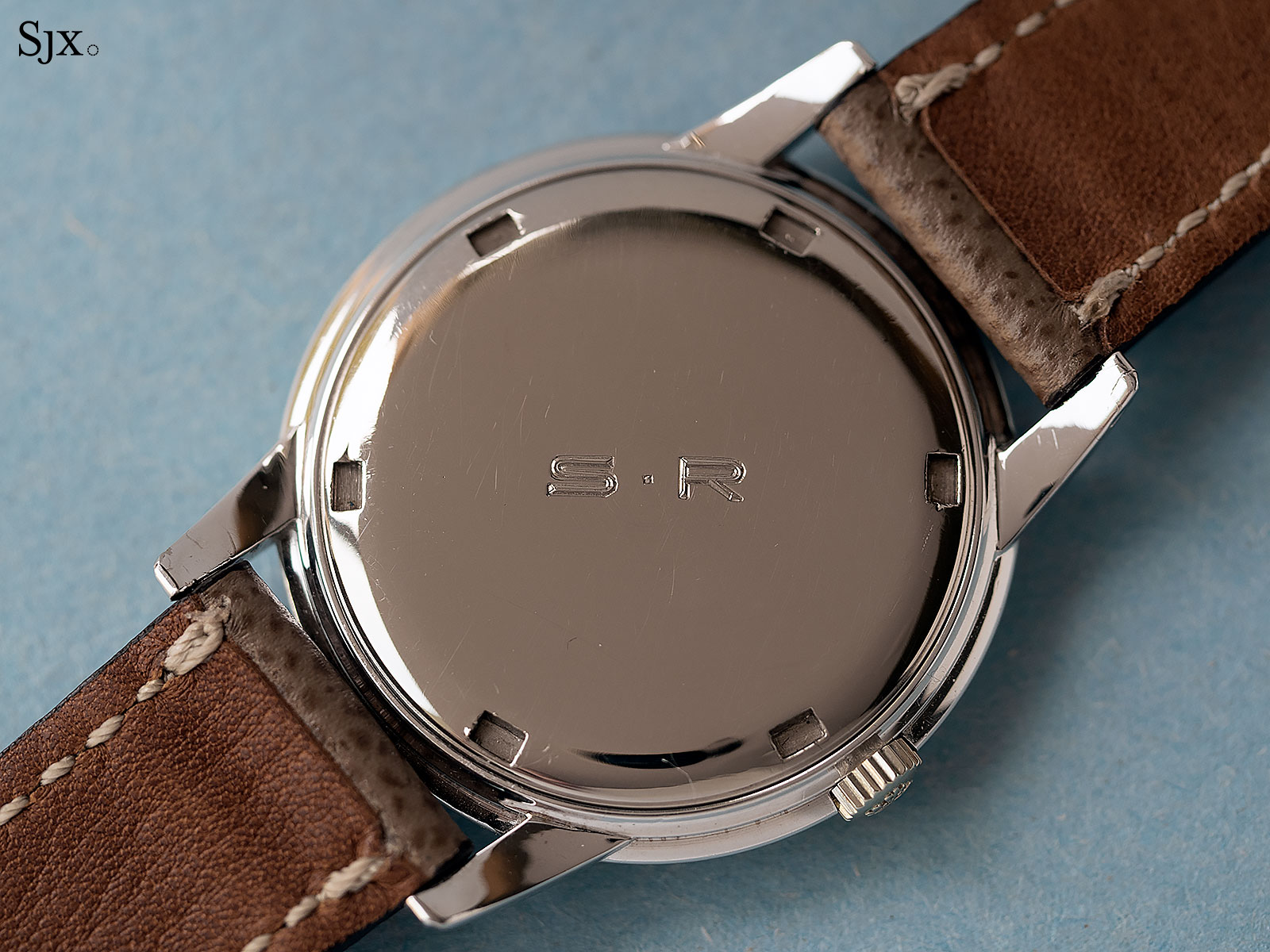 It's not usually a valuable watch, but this example is in white gold, one of just two known in the metal, and the only one signed "Gubelin" on the dial. All things considered, it is relatively affordable, with an estimate of 25,000-50,000 Swiss francs.
---
Lot 33 – Patek Philippe oversized rectangular wristwatch "Tiffany & Co."
This extra-large wristwatch from 1924 is typical of the period, and exactly the type of watch that inspired the Roger Dubuis Much More and Franck Muller Long Island watches that were incredibly fashionable in the early 2000s. It's not particularly popular today, but remains extremely interesting, being big and flamboyant when the wristwatch was still new, and for the most part small and boring.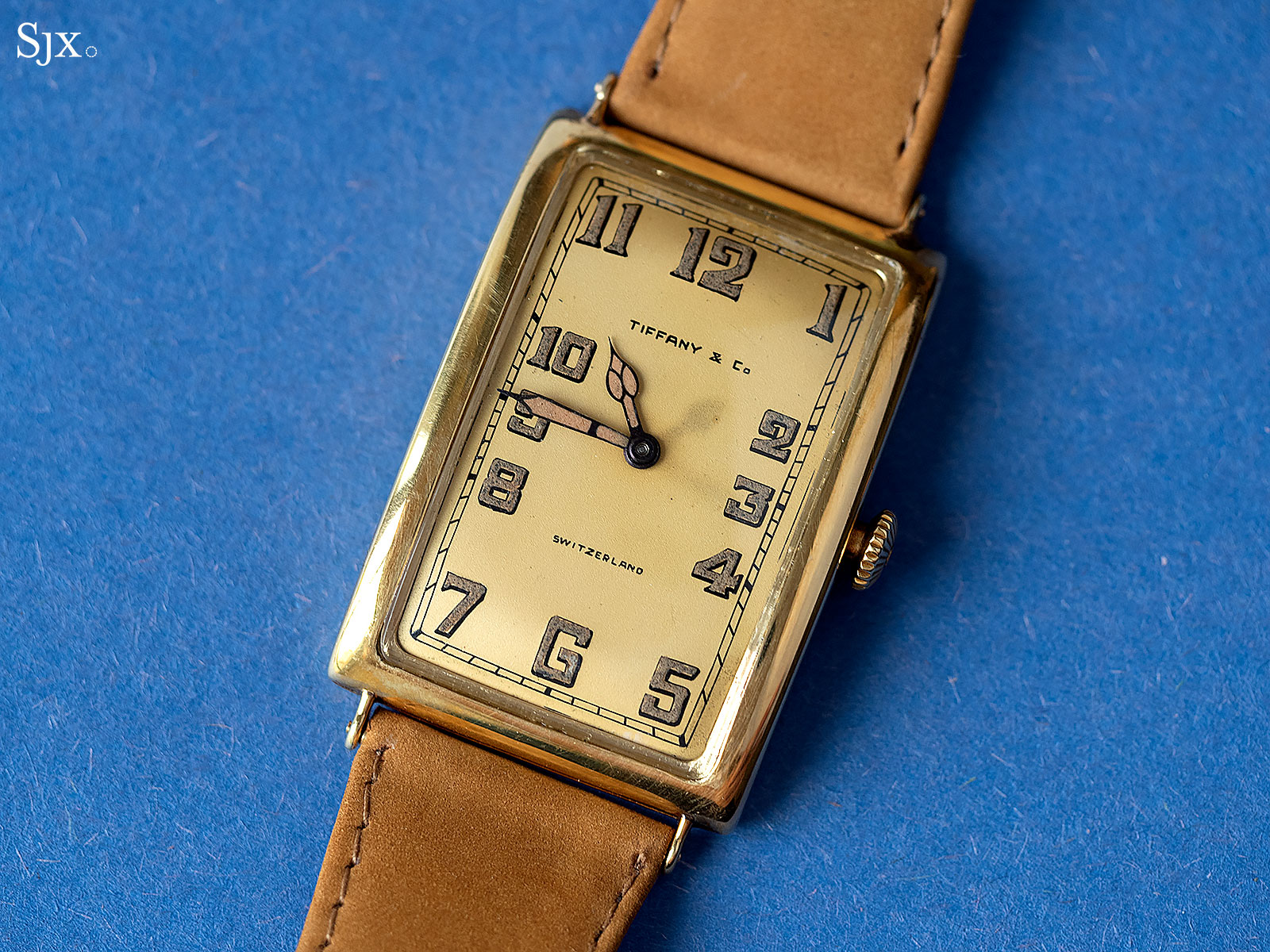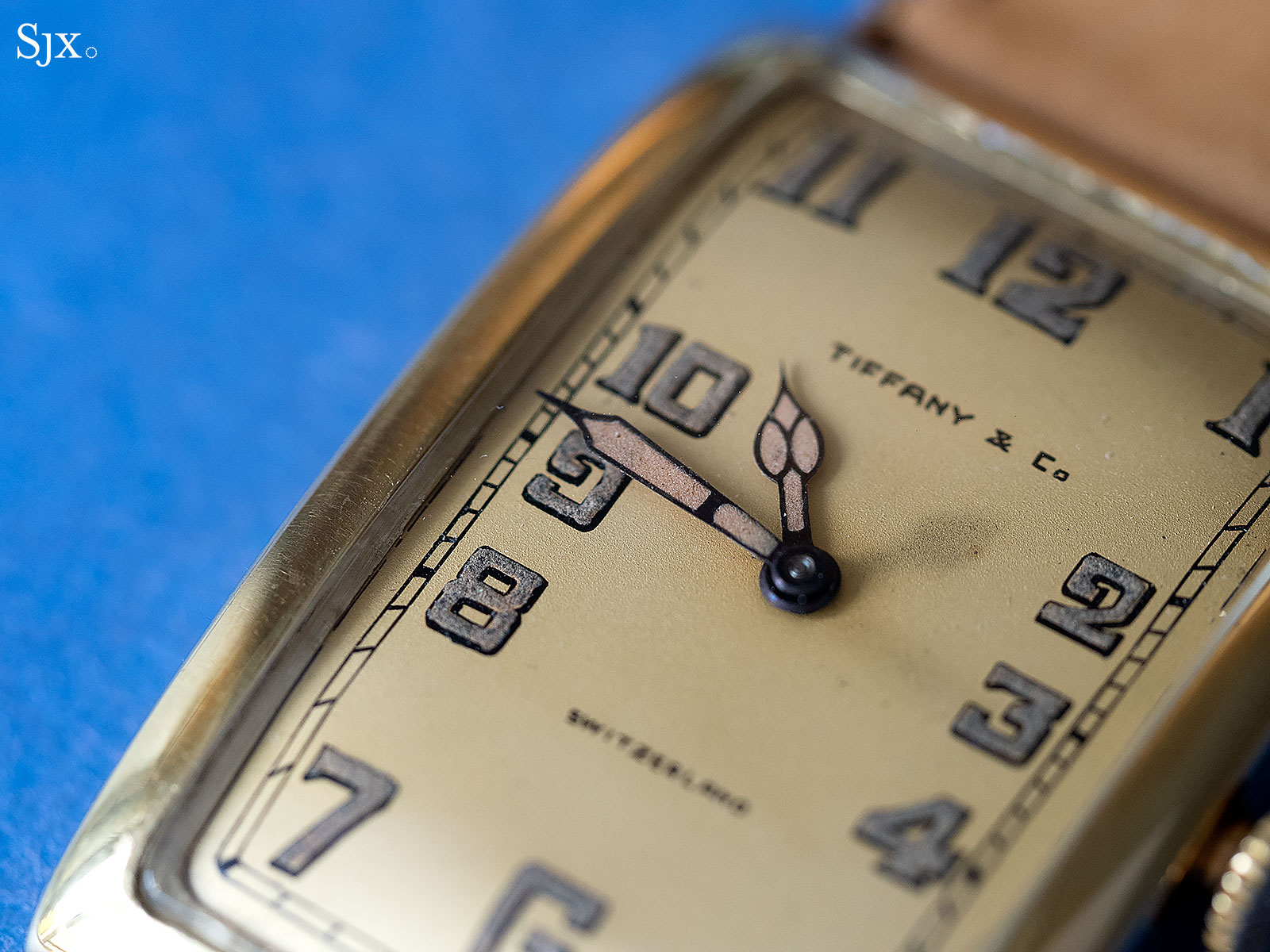 Though not unique to Patek Philippe, this watch is a Patek Philippe, making it more important than similar watches by other makers. And it has an unusual champagne dial signed "Tiffany & Co.", complete with vintage, granular radium numerals and hands that are no doubt fatal if ever inhaled. Both the dial colour and style are confirmed by the archive extract.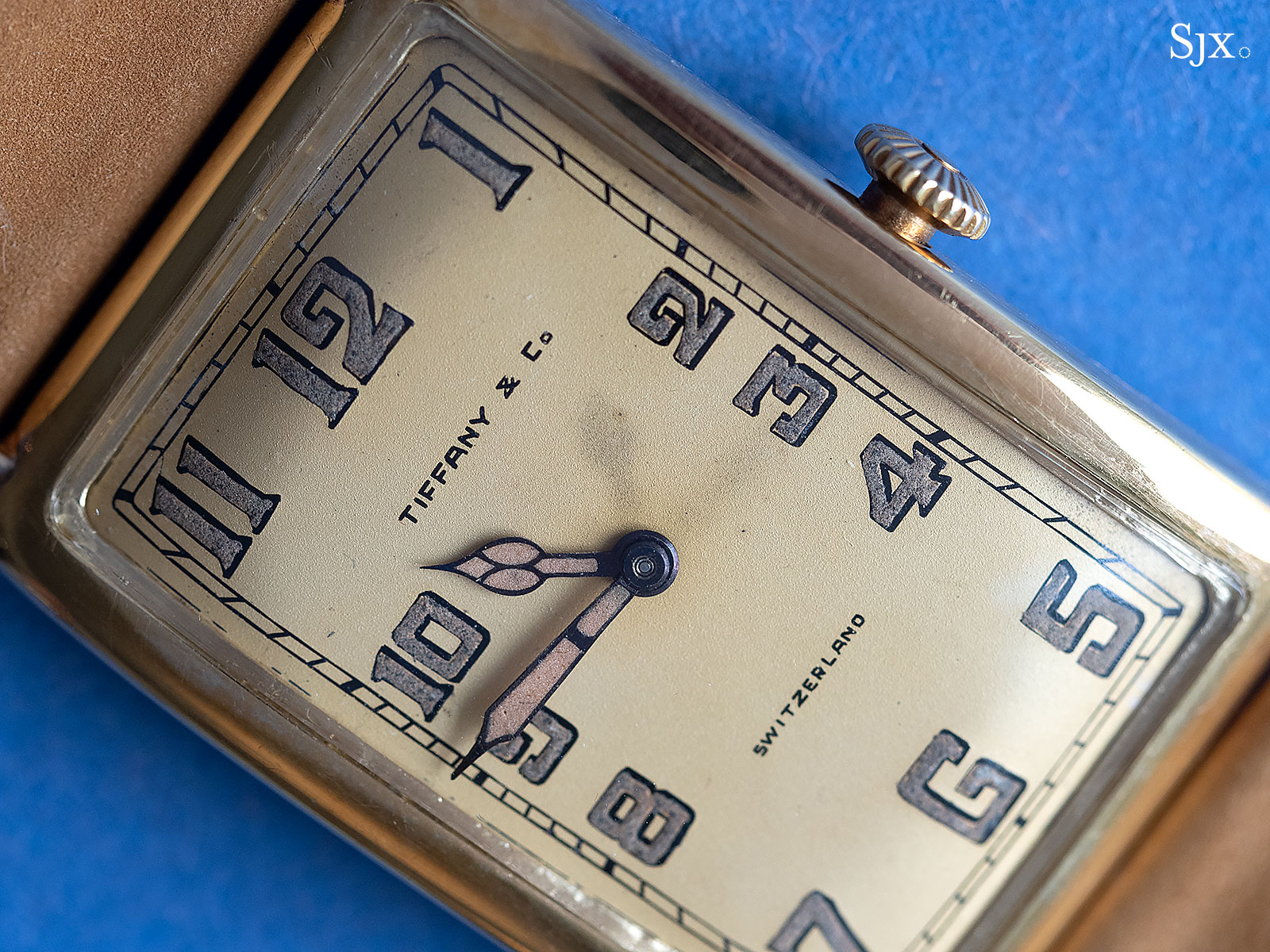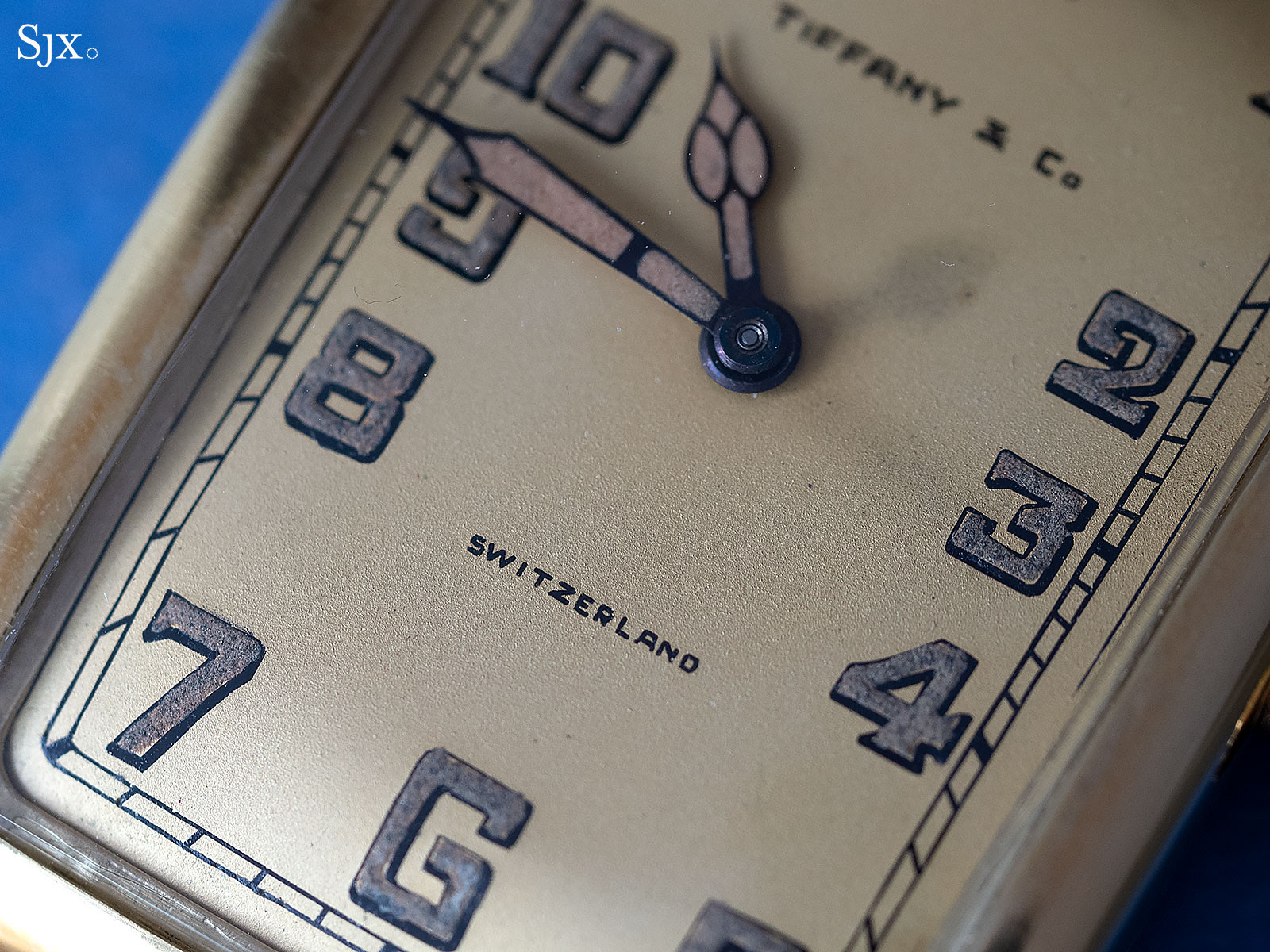 The case is 30mm wide and 43mm long, big even by today's standards. On the back is a lengthy, 1927 dedication to an American newspaper publisher that is surprisingly visible despite the thinness of the case.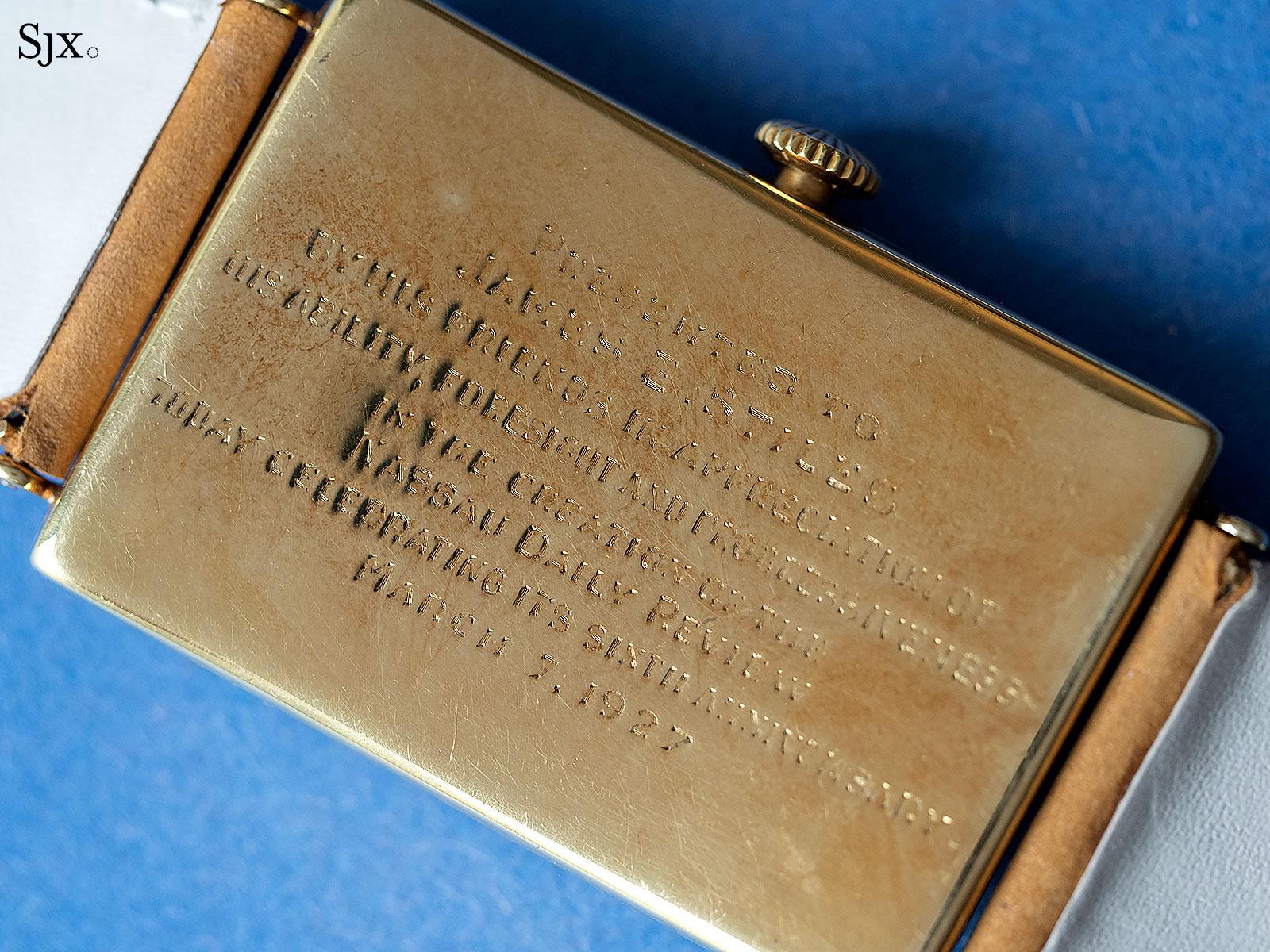 It's estimated at 70,000-140,000 francs.
---
Preview and Auction
The preview exhibition takes place from November 7-9 at La Reserve hotel in Geneva. And the auction takes place in the same location on November 9 at 6pm.
The full catalogue and bidding information is available here.
La Réserve Geneva Hotel and Spa
301 Route de Lausanne
1293 Geneva
Switzerland
---
Back to top.
---
You may also enjoy these.