MB&F Introduces Giant Spider Table Clock That Even Goes Up the Wall (with Prices)
Shaped like a giant spider, the Arachnophobia is the latest clock to emerge from MB&F's collaboration with L'Epee 1839. Able to stand on spindly legs or perched on a wall, the Arachnophobia is powered by an eight day power in the body of the arachnid.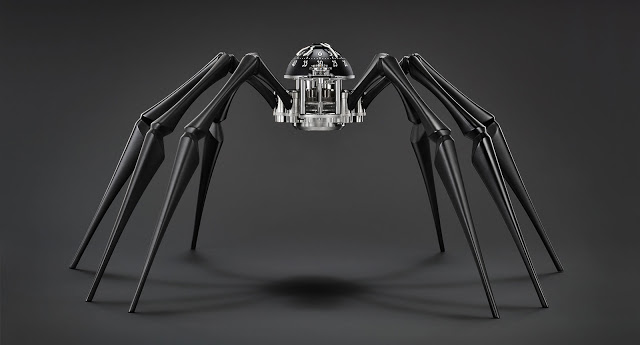 Once again MB&F collaborates with clockmaker L'Epee 1839, with the result being the Arachnophobia table clock. Manufactured by L'Epee 1839, the same firm responsible for the Starfleet Machine and Melchior clocks, the Arachnophobia is a large timepiece shaped like a spider, with the body of the beast containing a mechanical movement that displays the time.
Measuring some 40.5cm with the legs extending, that's about 16 inches for Americans, the Arachnophobia has eight adjustable legs joined to the body with a ball and socket. It can be positioned standing on a table, or mounted vertically with a support that screws onto a wall.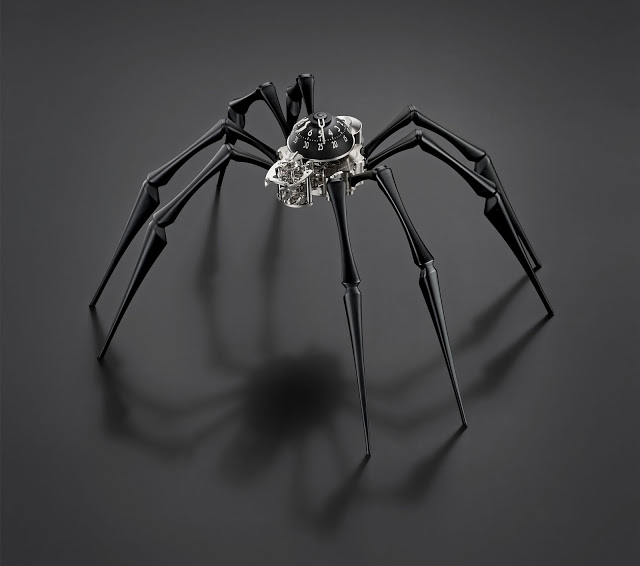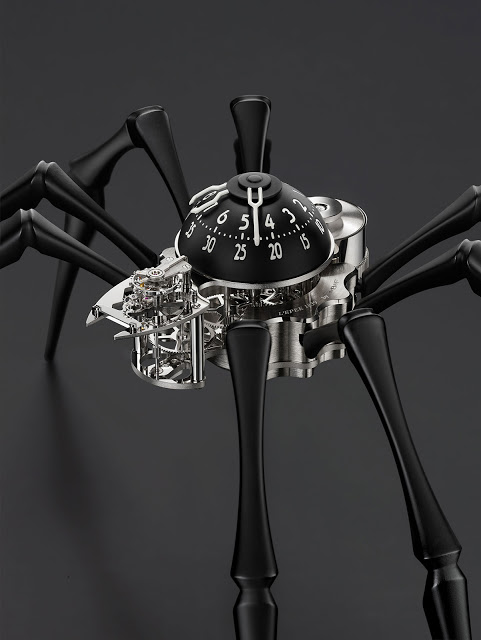 The movement at centre requires winding every eight days, via key that inserts into the bottom of the body. The head of the spider contains the regulator of the movement, while the mainspring is contained in the other end.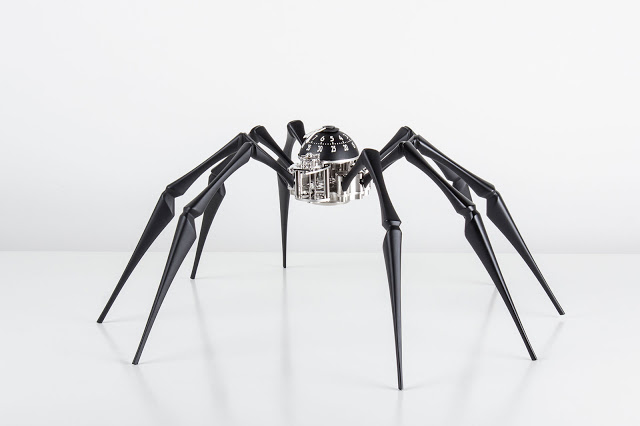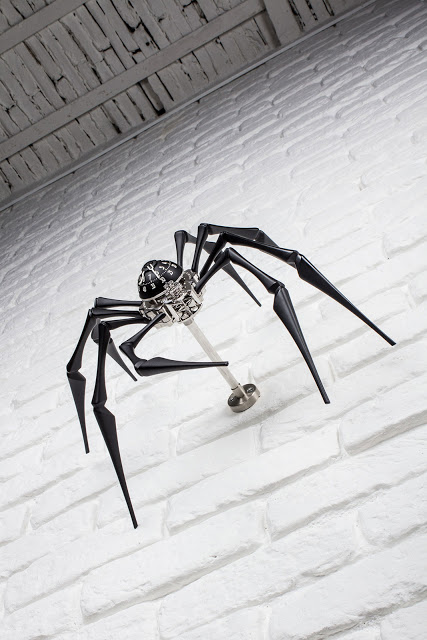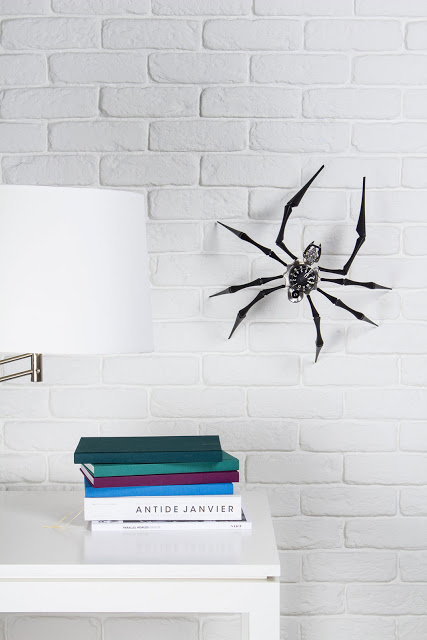 Two versions are available, a black coated model with aluminium legs, or a gold-plated version with gilded brass legs. Because of the different materials used, the gold-plated model weighs 1.96 kg, while the black version is just 0.98 kg.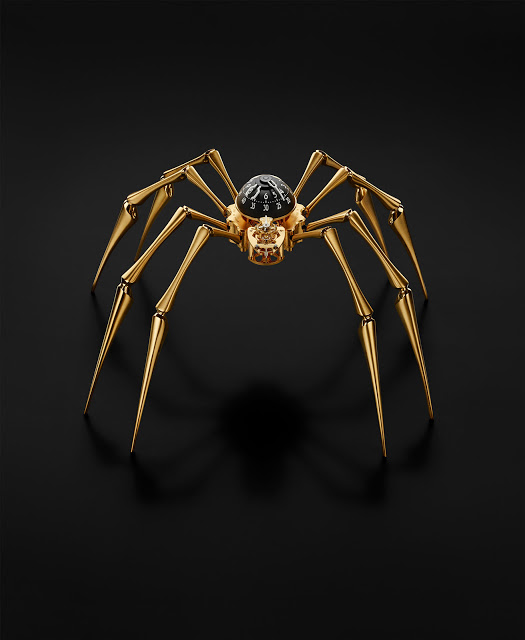 Unlike MB&F's other clocks, the Arachnophobia is not a limited edition. It costs SFr15,300 for the black coated model, while the gold-plated version is priced at SFr17,500.
Back to top.
---
You may also enjoy these.