News: Hermes palladium pocket watch "In The Pocket"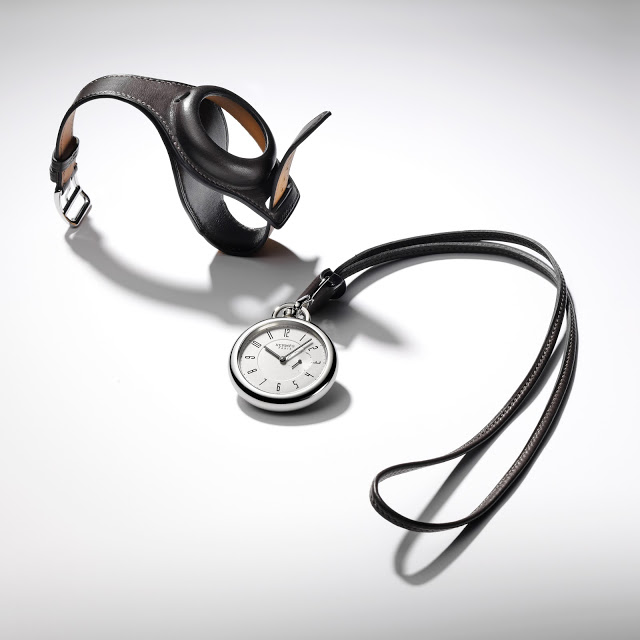 Based on a wristwatch Jacqueline Hermès wore as a child in 1912, the new Hermes In The Pocket is a pocket watch with a leather band that transforms it into a wristwatch.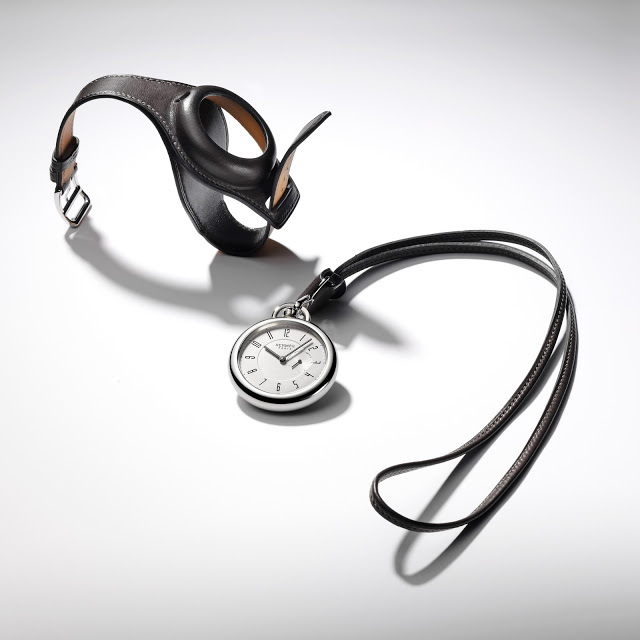 Hermes In The Pocket
Housed in a 40 mm palladium case – which grows to 49 mm when in the leather holder – the In The Pocket contains the H1837 movement, developed by Vaucher for Hermes and first seen in the Dressage H1837 launched at Basel this year.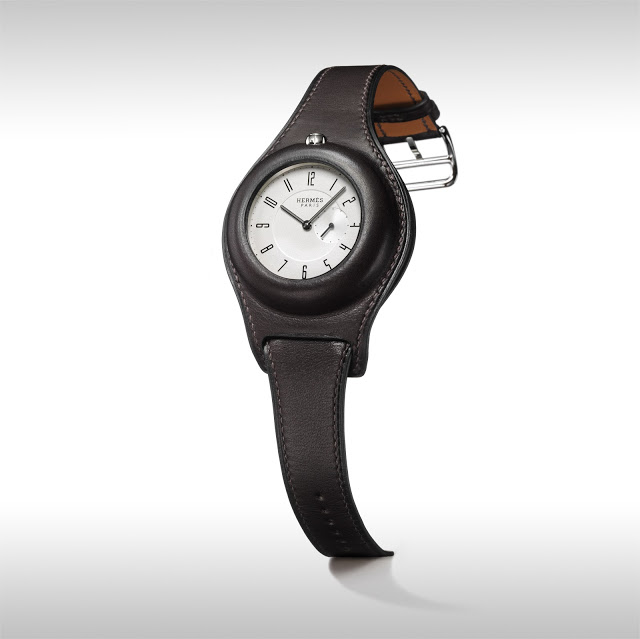 The leather strap is hand made in the Hermes style, naturally. The press release text and series of pictures below detail the tedious production process.
This is limited to 24 pieces. – SJX
Three layers of leather compose the longer and shorter parts of the strap: Barenia leather, an unfinished full-grain leather that is both natural and alive; an inner cow skin reinforcement chosen for its sturdiness; and a Zermatt calfskin lining.
First comes the cutting process: cut and then split into two, the hides are soaked and then moulded in a die. They dry in this way for 10 days before being cut with a pointed tool, split again, sanded and glued. Each of the parts is then partially stitched. The longer part is perforated to free the space through which the dial will be visible as well as the slit through
which the shorter part will be inserted and the hole through which the crown will emerge.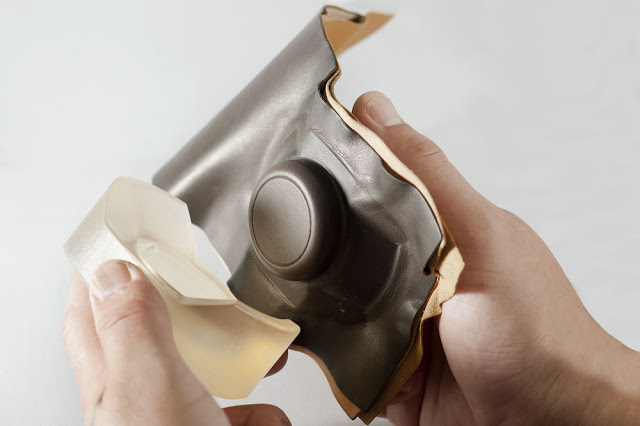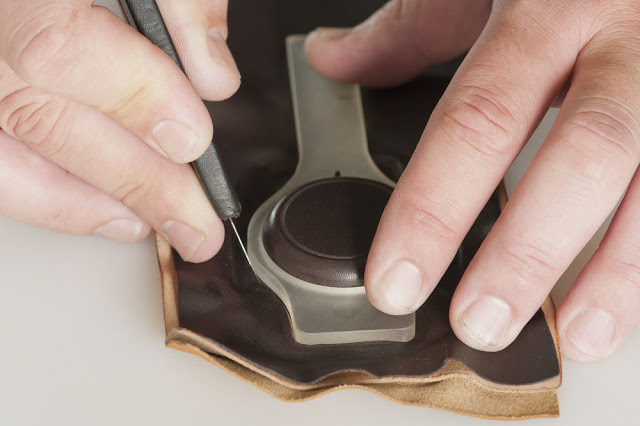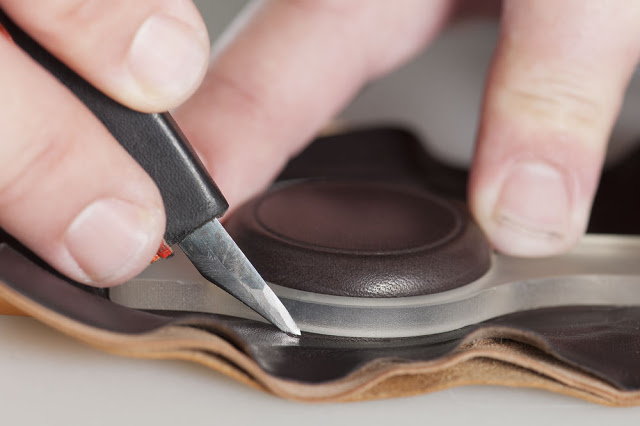 Then comes the "table" phase in which the shorter and longer parts are put together and then marked with a compass, hallmarked and sewn according to the saddle-stitch technique.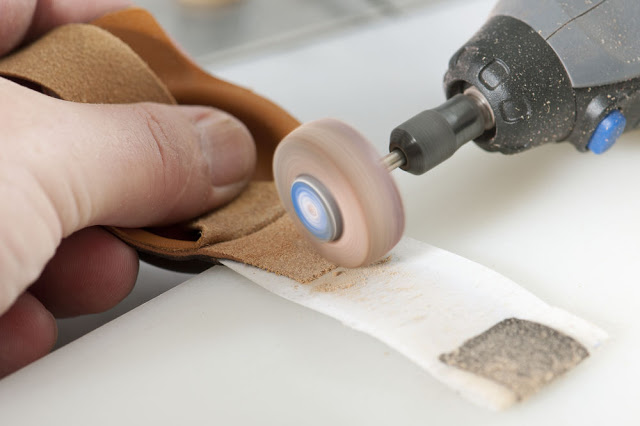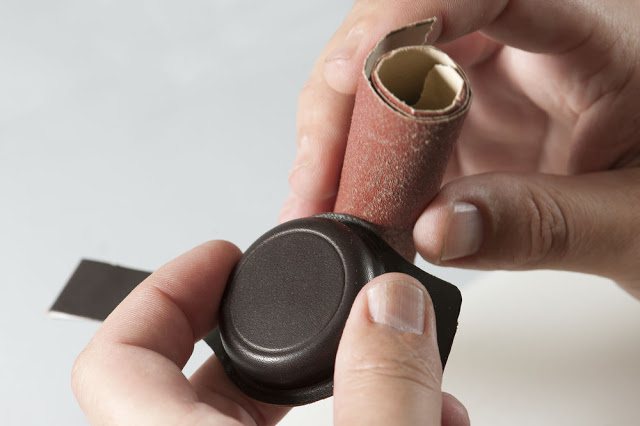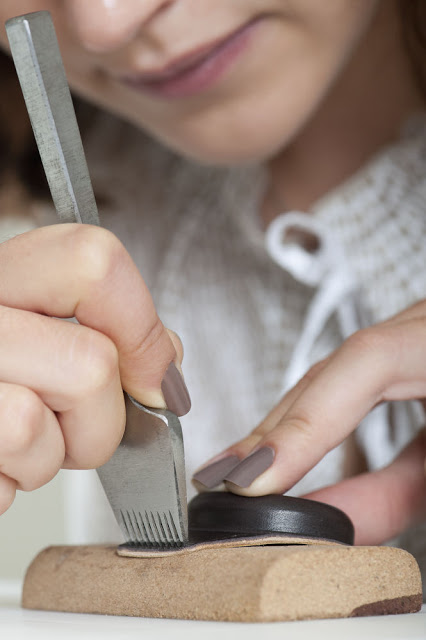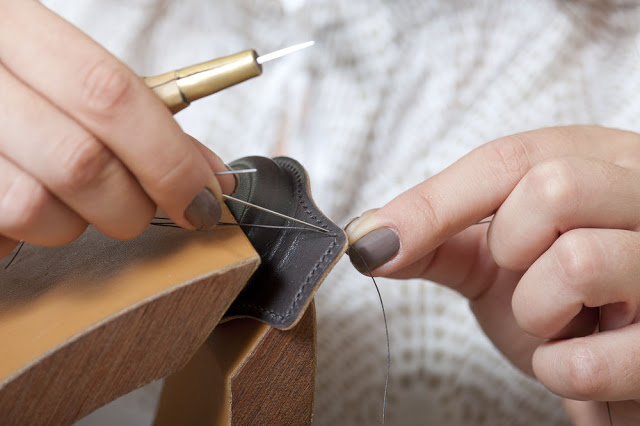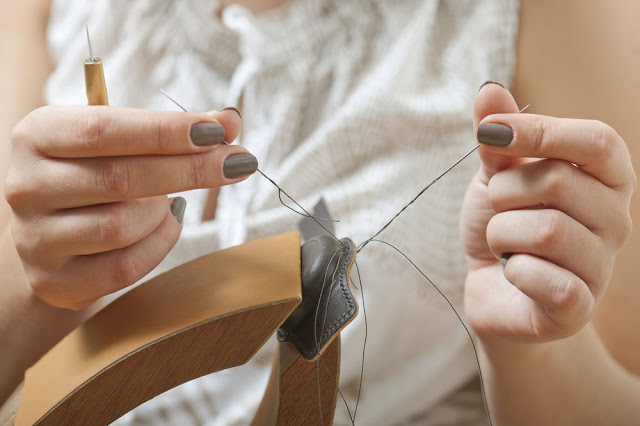 And at last it's time for finishing, which involves hammering the stitching, marking a furrow between the sewing line, dyeing and polishing with bees' wax.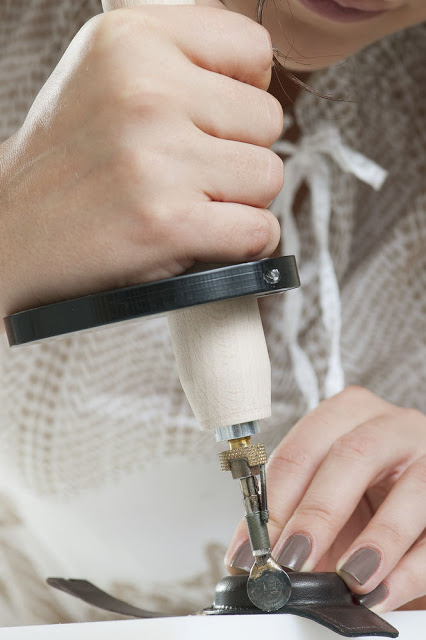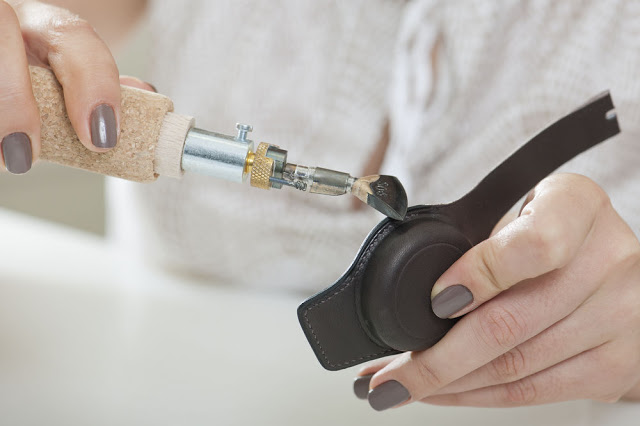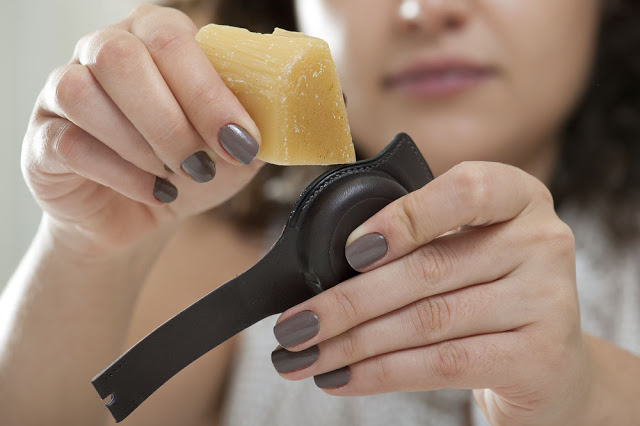 Slowly and patiently, one operation after another, the artisans at La Montre Hermès have developed "In The Pocket", a tribute to the Maison's early involvement in the field of watchmaking.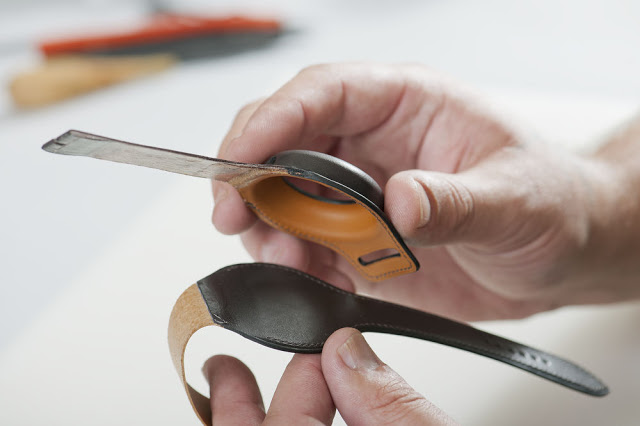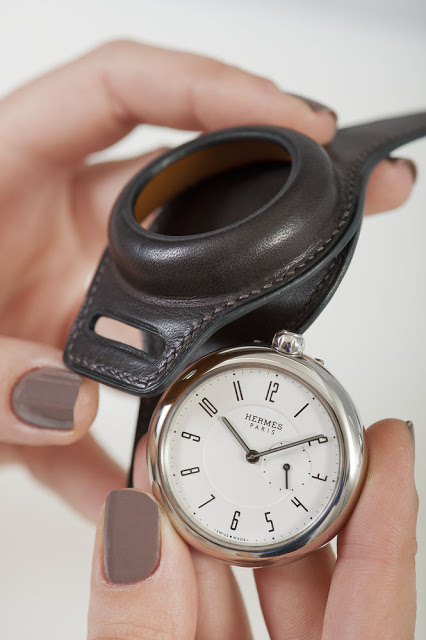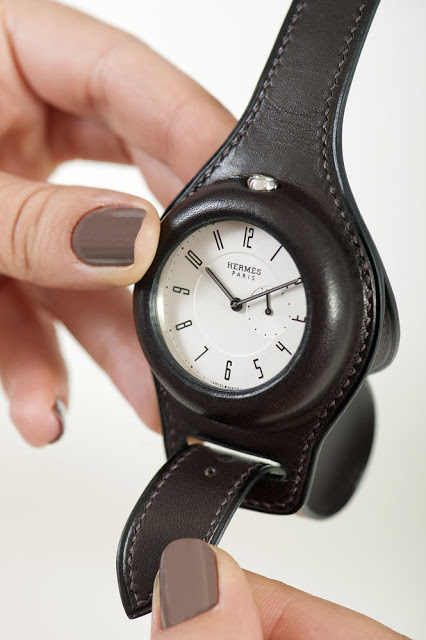 Back to top.
---
You may also enjoy these.