Introducing The Hermes "In The Pocket", A Convertible Pocket Watch With An Alligator Wrist Strap (With Pricing)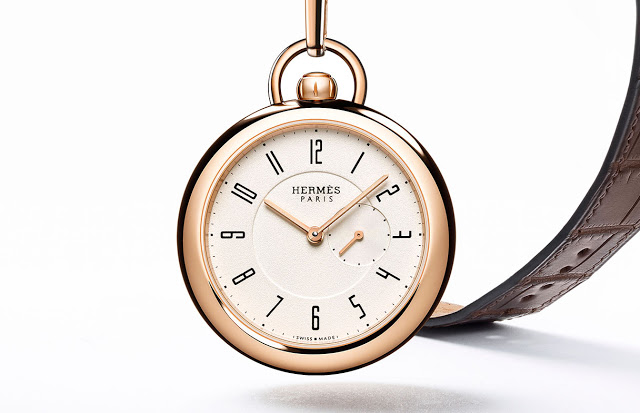 With the H1837 movement inside a rose gold watch case, the Hermes "In The Pocket" is an elegant pocket watch that can be converted into a wristwatch with an alligator wrist strap.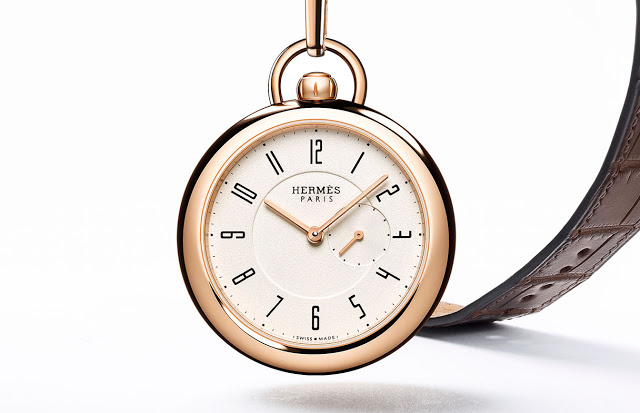 Modelled on a porte oignon, or leather pocket watch holder, Jacqueline Hermès received from her father in 1912, the Hermes In The Pocket is a pocket watch that can be converted to a wristwatch. It first introduced a century after Ms Hermès received her gift, in 2012 as a limited edition with a palladium case together a Barenia calfskin holder. This year the pocket watch returns with a rose gold case and an alligator hide wrist strap. Limited to 178 pieces, the rose gold In The Pocket has a 40mm case with the H1837 movement inside. Made by Vaucher, it's an automatic movement with a 50 hour power reserve. Because the movement was designed for wristwatches, the seconds are at the unusual location of three o'clock in this pocket watch with the crown at 12 o'clock.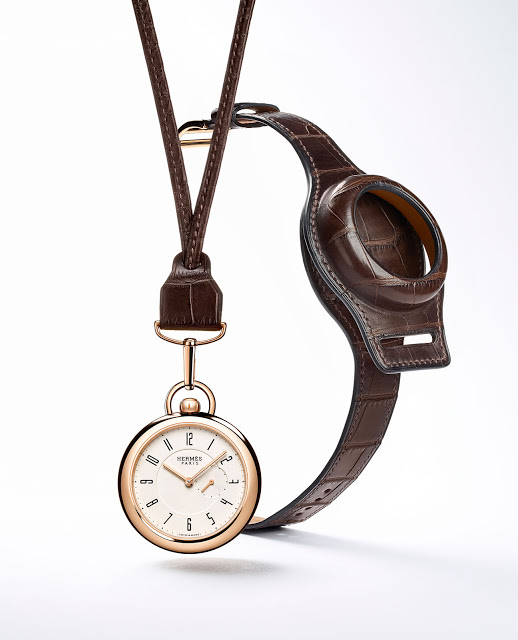 When fitted inside the alligator skin holder, the diameter becomes 49mm but nonetheless fits well on the wrist because it has no lugs.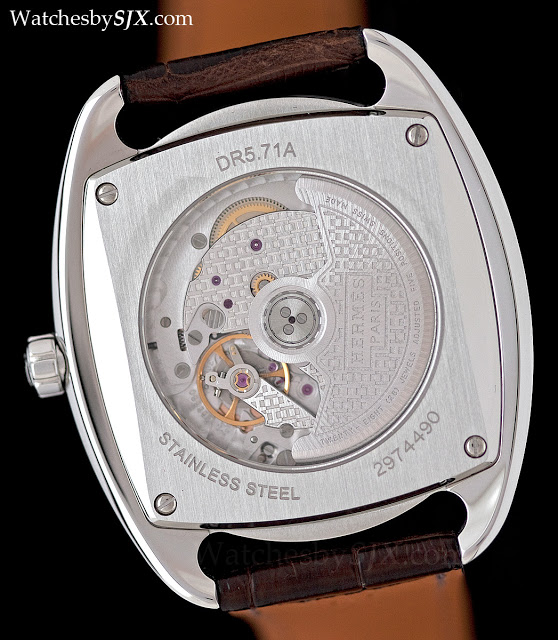 The H1837 as seen in the Hermes Dressage Automatic
The alligator holder is made at the La Montre Hermes workshops in Switzerland, which boasts its own leather artisans. Being an Hermes product the alligator holder is a work of art in itself, made of alligator on the outside, cowhide reinforcement and a calfskin lining.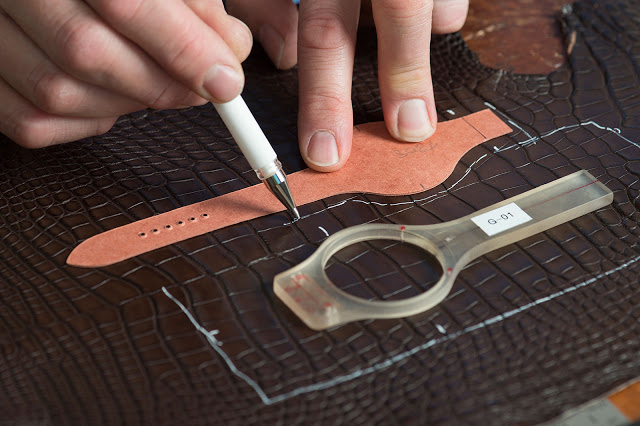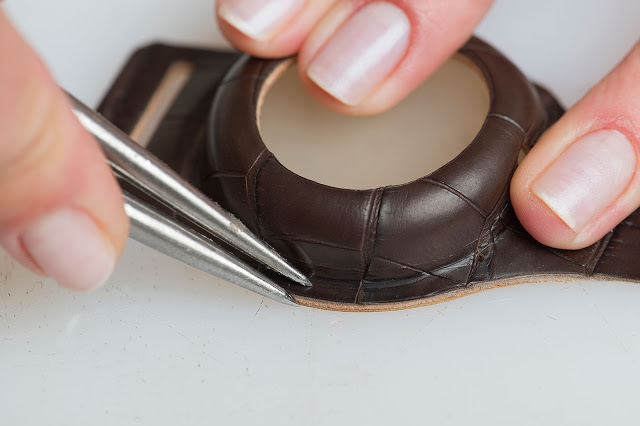 The hides are soaked and moulded into shape, then dried out for 10 days. They are then cut and sewn, by hand of course. The final steps include hammering, edge painting and polishing.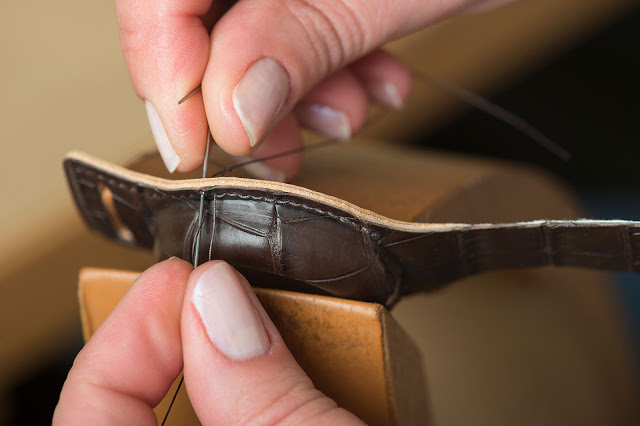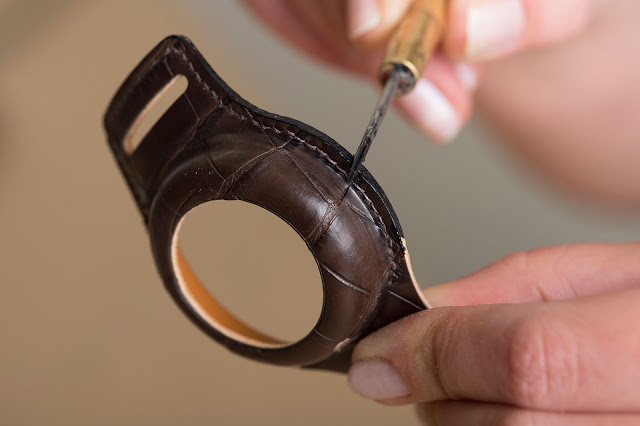 The In The Pocket is accompanied by an alligator hide holder that converts it into a wristwatch, as well as an alligator cord that allows it to be used as a pocket watch or even a pendant. It will cost SFr35,000 before taxes, equivalent to about US$38,200 or S$50,800.
Back to top.
---
You may also enjoy these.