SIHH 2017: Introducing the HYT Skull Pocket Watch
A titanium pocket watch with a miniature dynamo that lights up the liquid time display.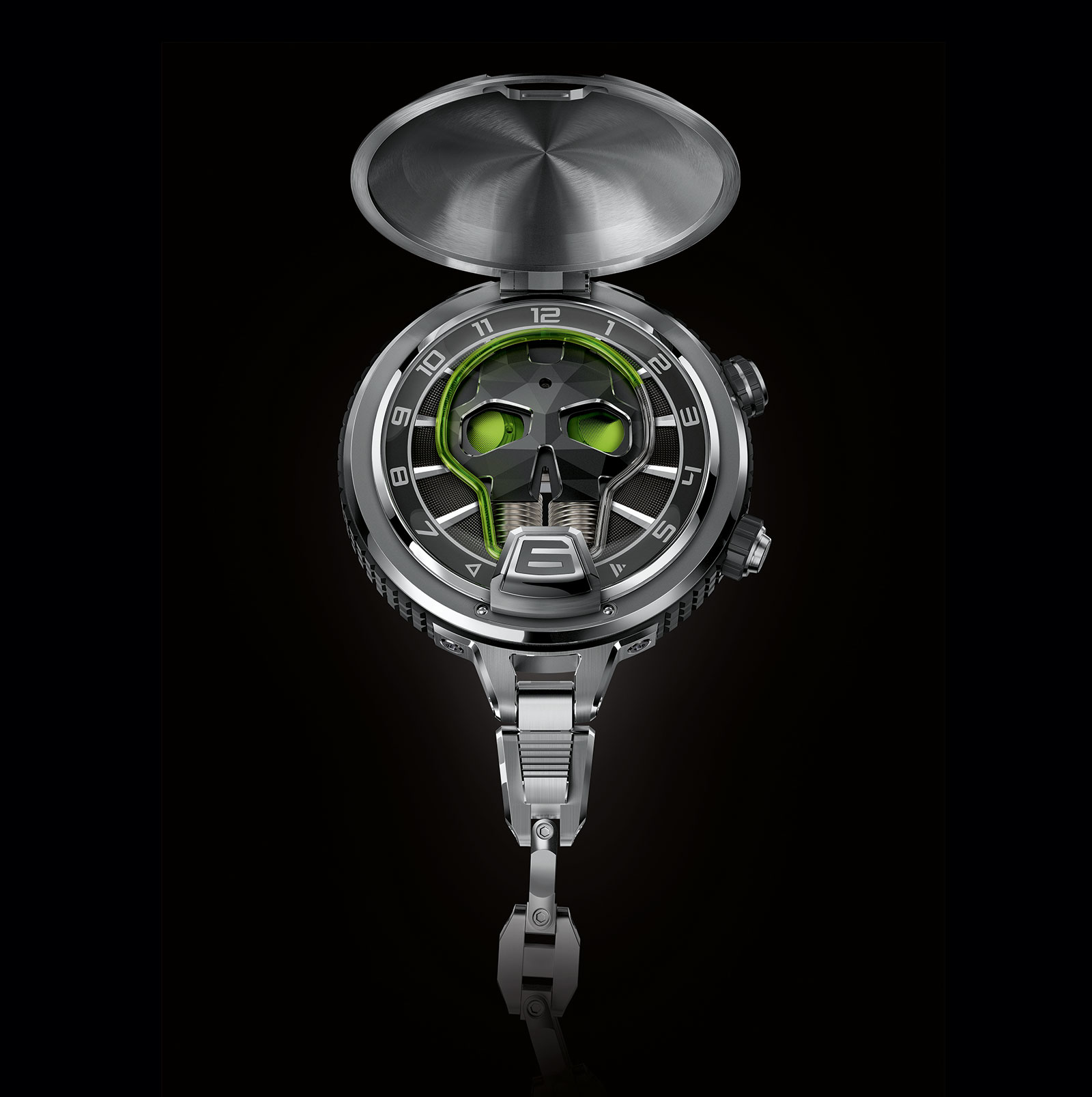 Soon to be officially unveiled at SIHH 2017, HYT's first pocket watch is a hunter or savonette, with a hinged lid on the front that lifts to reveal the skull-shaped face. The time display is identical to that of the Skull wristwatch, with fluid travelling through a tiny glass tube that traces the outline of the skull. It indicates only the hours, with the minutes being an approximation.
A pair of bellows visible at six o'clock, where the teeth of the skull would be, push the fluid through the tube. And at the top of every hour, the fluid rushes back to six o'clock before starting over, being essentially a retrograde time display.
More unusual is the lighting device that illuminates the time display. This relies on twin LEDs located at six o'clock and powered by a tiny dynamo – basically an old fashioned mechanical generator that relies on wires and magnetic fields – that is in turn charged by pressing the crown located at five o'clock. Pressing the crown lights up the dial for five seconds in a white-blue light.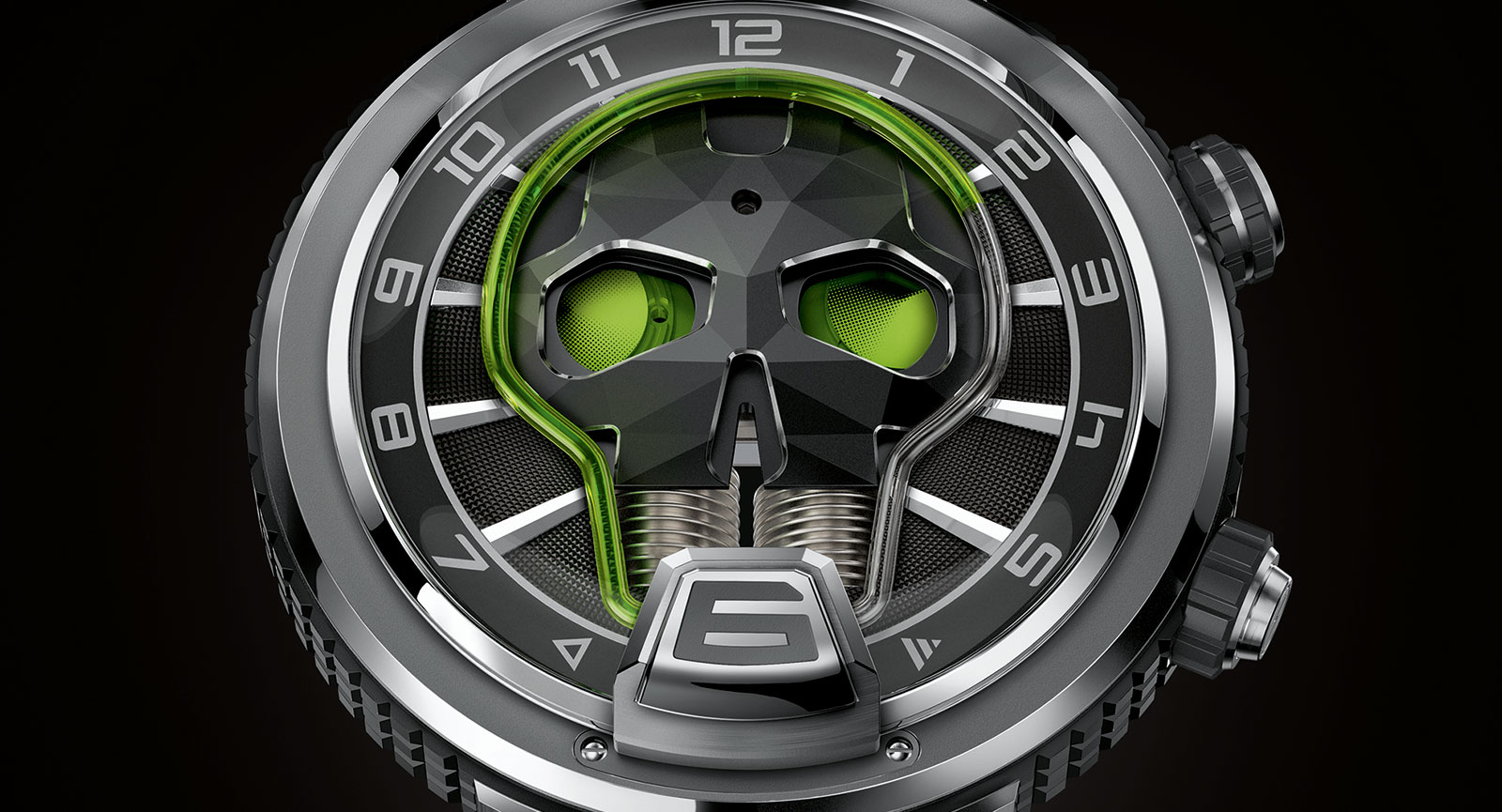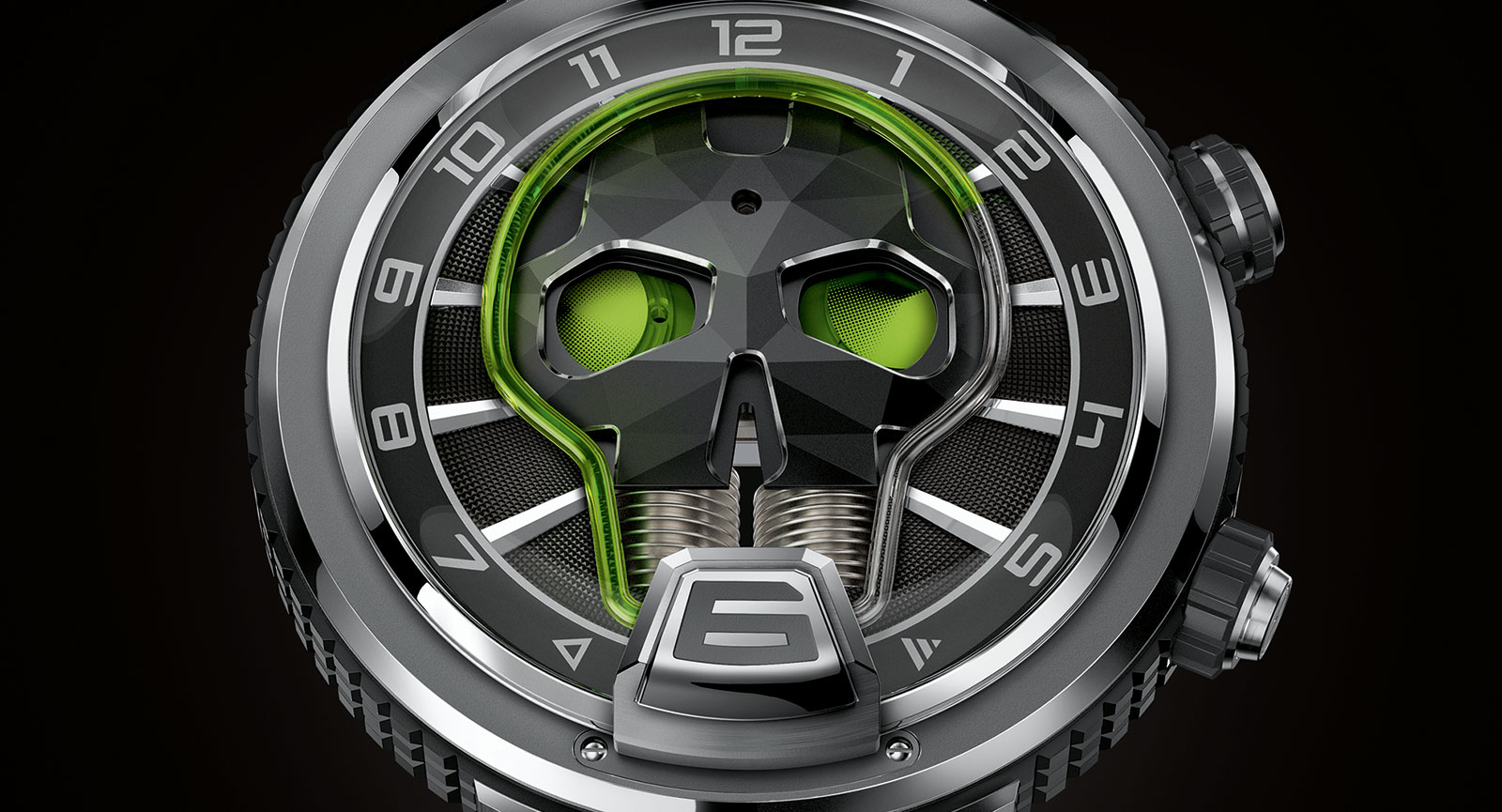 The case is titanium and 59mm in diameter, with the hinged lid released by pressing the tab at six o'clock. Inlaid with leather, the lid can be personalised.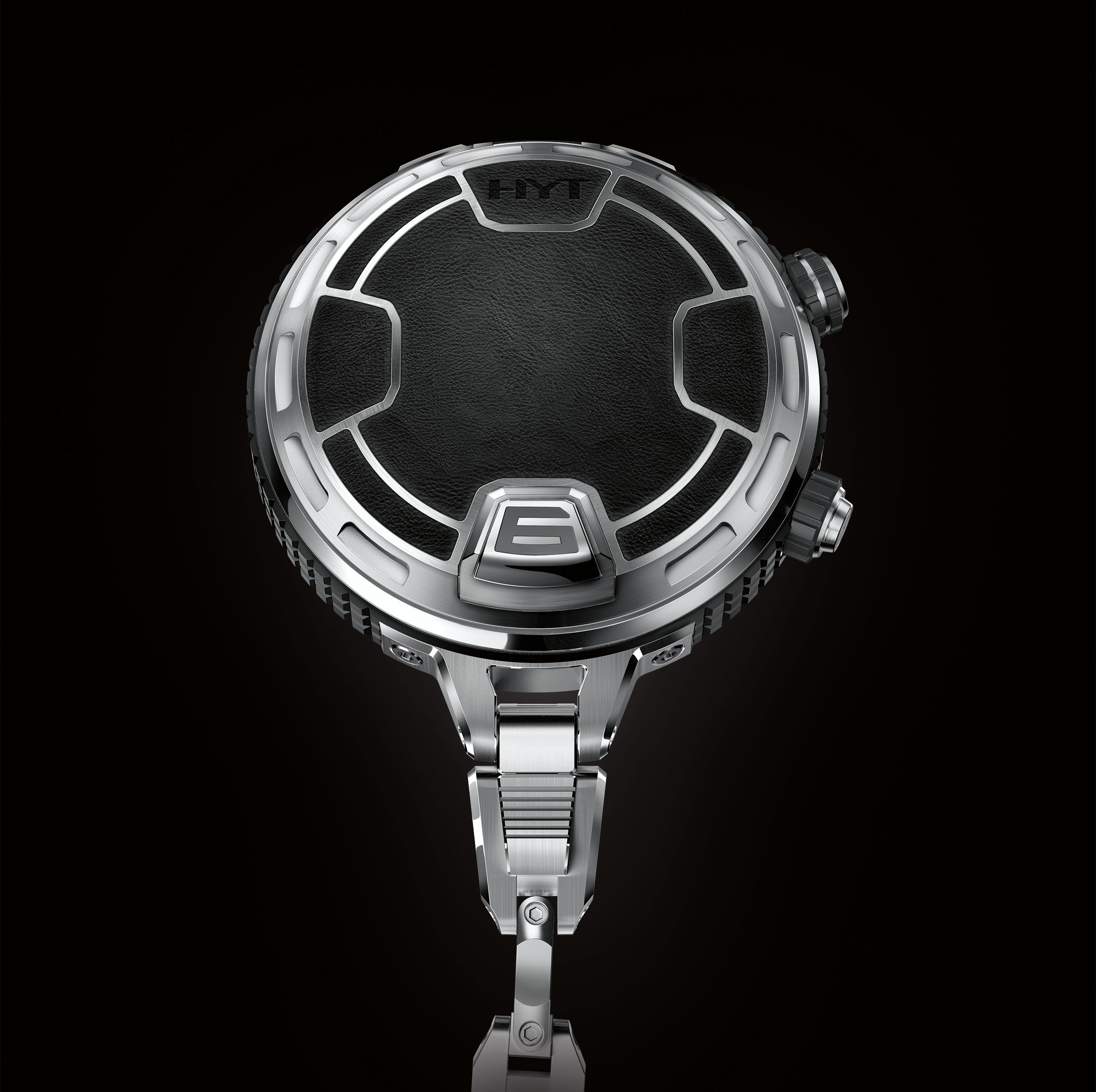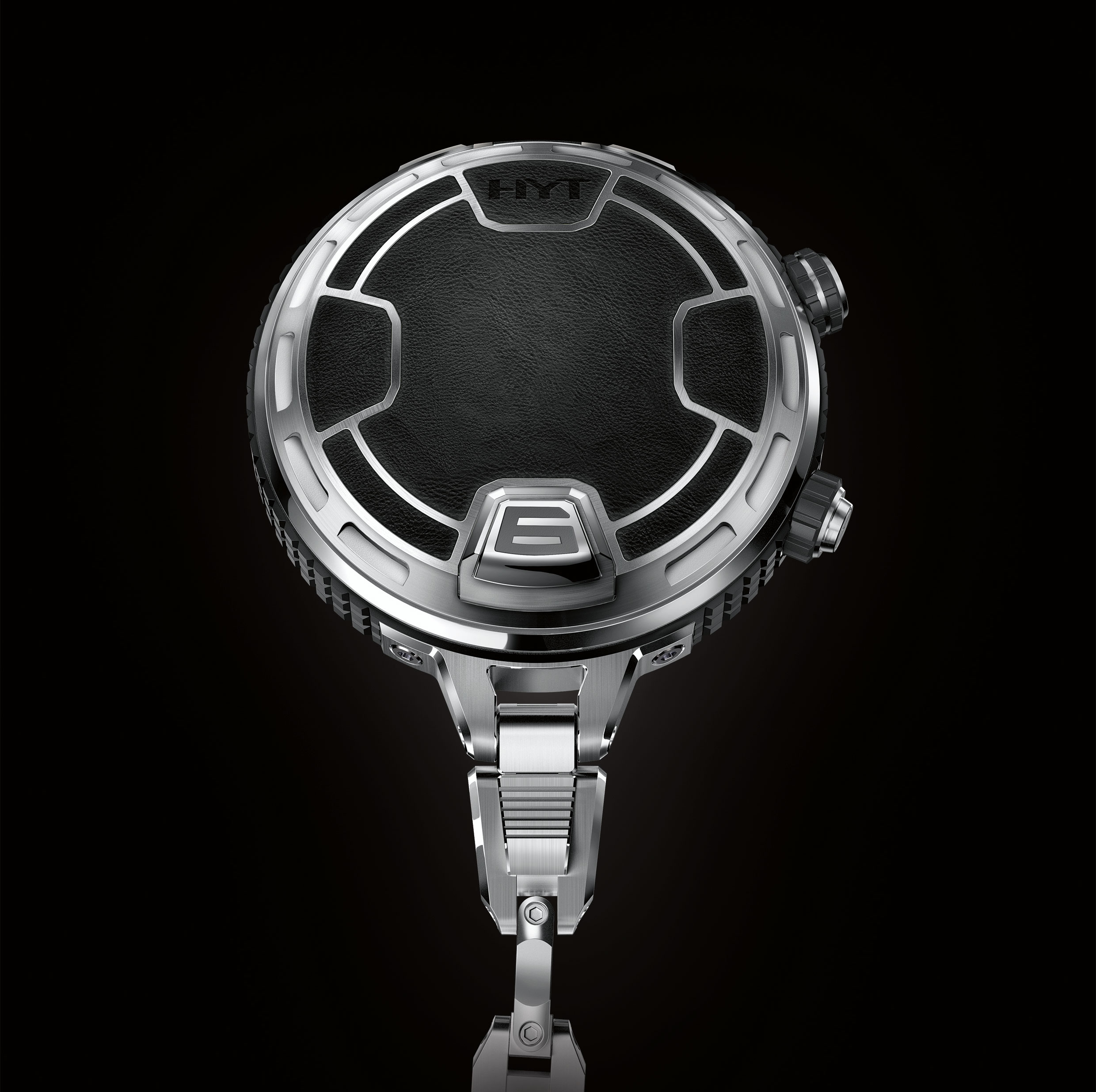 The Skull Pocket is delivered with a titanium chain.
Price and availability 
Limited to eight watches, the Skull Pocket (ref. 159-TD-49-GF-CH) is priced at US$115,000 and available from HYT retailers.
---
HYT is an advertiser on Watches By SJX.
Back to top.
---
You may also enjoy these.