Inside Tudor Manufacture: The Pursuit of Mechanical and Industrial Perfection
Excellence made affordable.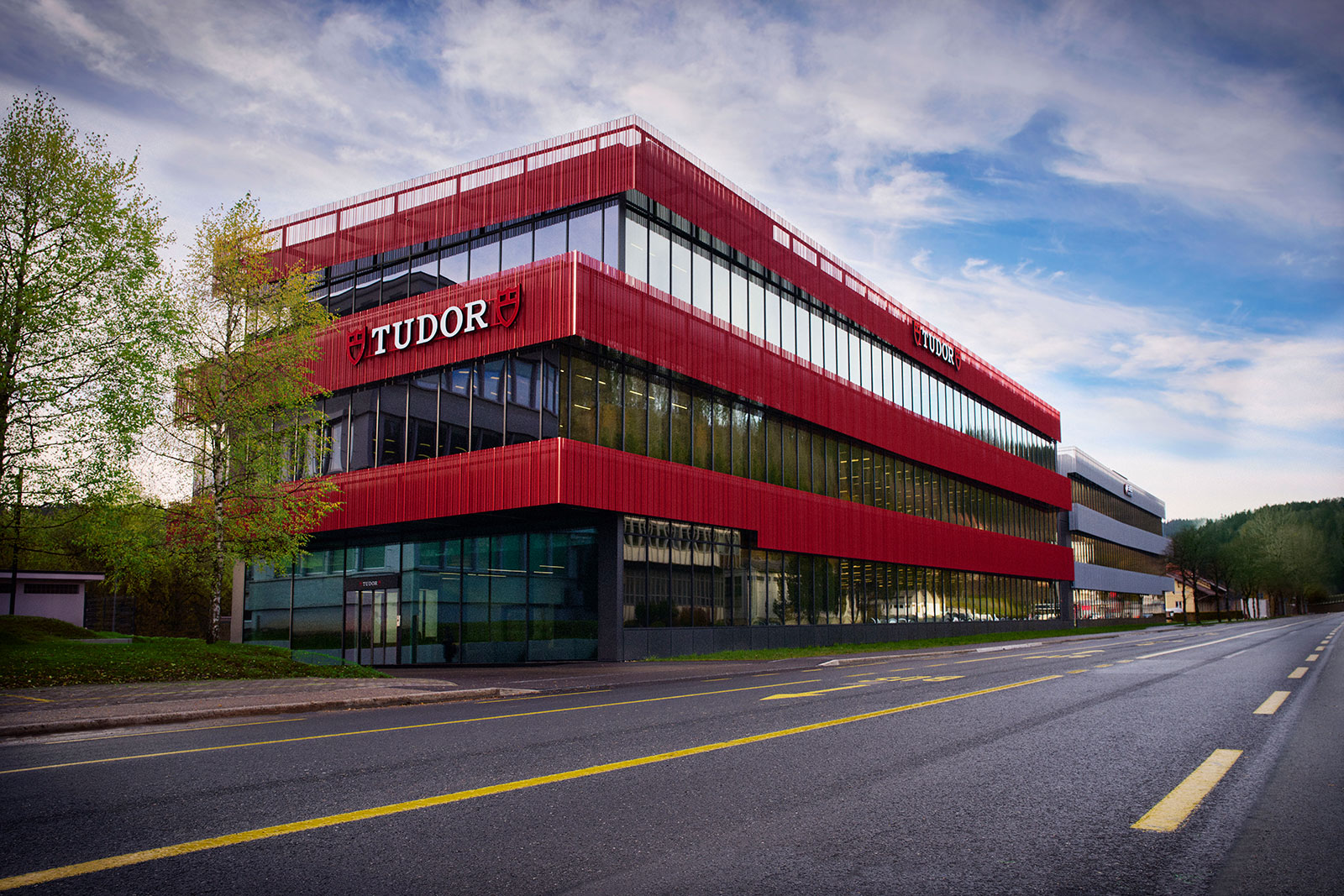 Tudor, in my estimation, makes watches that are the best value in the under-US$5,000 price segment. In fact, the brand arguably offers the best value proposition in most price segments, simply because its watches have specs, features, and quality that are unrivalled, even at several steps up the price ladder.
The brand's value proposition began in 2015 when Tudor launched its first in-house movement inside the unloved North Flag. But the compelling nature of its watches notwithstanding, Tudor has long suffered from being perceived as a "lesser" Rolex. In fairness, that was probably an apt description of the brand up until the mid 2000s when Tudor began its gradual but determined evolution into an independent brand.
The most tangible testament to Tudor's success as its own brand came online last year, when the Tudor manufacture in Le Locle began operations. The manufacture is the first time ever that Tudor has its own factory. Historically the brand relied on Rolex cases and outsourced movements, and operated from several floors inside the Rolex campus in Geneva.
Now Tudor boasts an impressive, no-expense-spared facility that spans a generous 10,642 m2 (about 114,000 ft2), with half of that being workspace, a scale that easily allows for an annual production of up to the mid-six figures. With a roof covered in solar panels and a foundation that stretches deep into the bedrock of the Swiss Jura, the manufacture is a monument to high-quality, affordable watchmaking.
Industrial quality
The manufacture is actually divided into two wings, one panelled in red and the other in grey. The red-clad building is the Tudor manufacture proper, where Tudor watches are assembled and tested before being despatched to retailers around the world.
Next to it is Kenissi, the movement maker majority owned by Tudor (and minority owned by Chanel). Kenissi produces all of Tudor's in-house movements and also supplies movements to Chanel, Breitling, and TAG Heuer, amongst others.
Having visited Tudor's prior facility in Geneva within the Rolex factory (which we documented in Horological Anthology – Tudor), it is clear the new manufacture was built according to the same philosophy, but done better – with more advanced equipment and more sophisticated processes.
Make no mistake, the manufacture is all about industrial production – although movements are assembled by hand – but of outstanding, and perhaps unrivalled, quality in its price segment.
Like its original factory in Geneva, the Le Locle manufacture operates on the Toyota Production System (TPS), a management and manufacturing technique developed by the Japanese car giant that aims to minimise waste and inventory while optimising output and maximising quality.
A key pillar of TPS is kaizen, the continuous improvement of standardised processes to boost productivity. TPS and its precepts are evident throughout the manufacture, and more importantly, apparent in the final product.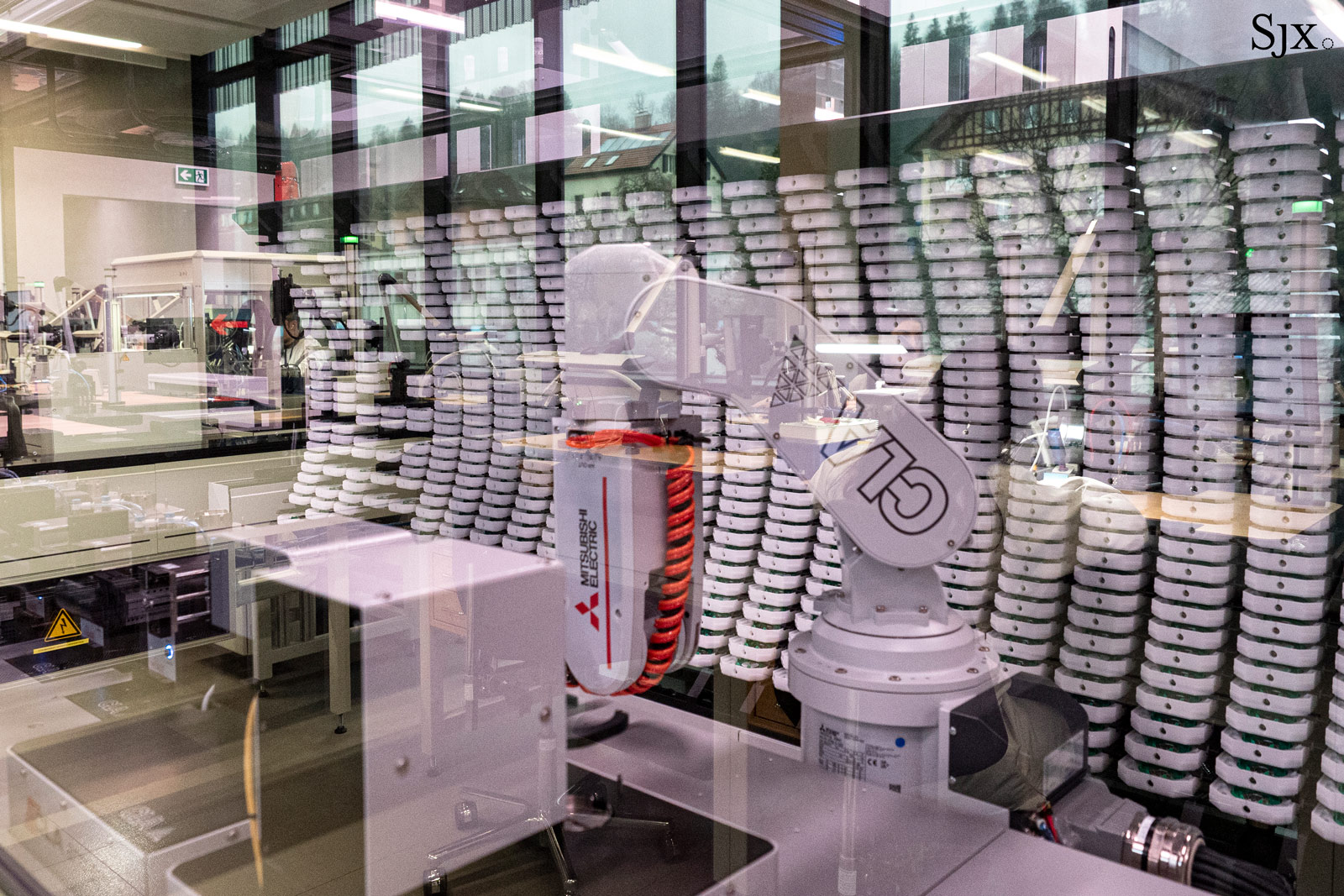 The rigorous approach to quality starts with the very air in the assembly workshop. The atmosphere is continuously renewed by an air-filtration system that not only cleans the air but also directs it downwards towards vents in the floor, ensuring that any dust is captured.
Similarly, benches are kept neat and tidy. At the end of the work day, each watchmaker or technician has to return every tool and instrument to its designated spot on the bench, so he or she returns to a perfectly arranged bench the next day.
All of the practices of individual watchmakers, work units, and workshops are held together by various automated systems that underpin the entire facility. The entire inventory of the manufacture, for instance, sits in an automated sorting and delivery system. So if a watchmaker or workshop requires a specific component, it will be retrieved from central inventory and sent via an overhead delivery system in no more than 10 minutes.
Tudor's focus on quality, however, means that the manufacture's testing floor is equally state-of-the-art.
Home to 46 tonnes of testing equipment, the testing department is automated, allowing it to operate nonstop day and night. This department runs a battery of tests on all finished watches according to two protocols: METAS and TPC.
Administered by the Switzerland's Federal Institute of Metrology, METAS is for Master Chronometer certification. A comprehensive test that aims to ensure the wearer's experience is ideal, the Master Chronometer appellation covers timekeeping, functionality, magnetism and water resistance, and power reserve.
TPC, on the other hand, is Tudor's in-house quality control system that all watches currently undergo, which encompasses water resistance, shock, and other crucial benchmarks. However, a Tudor spokesman revealed that Tudor plans to certify all its watches as Master Chronometers, which implies that all of its watches will eventually be equipped with in-house movements. That implies that METAS and TPC will one day be merged into an all-in-one test.
Supplier network
Only assembly and quality control at performed at the manufacture, which relies on components from a network of suppliers mostly located in the Vallee de Joux. According to Tudor spokesperson, the entirety of its supply chain is Swiss, so every component of a Tudor watch is Swiss made. This contrasts with most other brands in the same price segment, which by necessity rely on suppliers outside of Switzerland in order to stay competitive.
A Tudor executive revealed that Tudor owns majority of its supply chain, including at least one supplier for each category of components, especially those responsible for "strategic components". For instance, Tudor relies on two specialists for silicon hairsprings, but owns one of them outright.
More intriguingly, the executive let on that all of the suppliers owned by Tudor continue operating as independent outfits, which includes producing components for brands other than Tudor.
According to the executive, the brand believes this network effect has a positive impact on the industry as a whole, but also gives Tudor an insight into the state of the industry, since the demand for components is a proxy for future watch sales.
The future
But perhaps the most telling indicator of Tudor's ambitions lie outside the manufacture, which happens to sit on the edge of the town and away from densely built-up areas.
Behind the manufacture sits its expansive parking lot, followed by a large field. And in front of the manufacture looms a large derelict building. The Tudor representative would neither confirm nor deny that these spaces are owned by Tudor.
If they were owned by Tudor, these spaces would allow the manufacture to double, triple, and perhaps even quadruple its production. Such expansion would allow Tudor to triple its current output, bringing the tally to a million watches a year – all mechanical and perhaps all Master Chronometers – illustrating the scale of the brand's ambitions.
---
Back to top.
---
You may also enjoy these.