Business News: Swissôtel Basel Declared Bankrupt
Goodbye to the Baselworld favourite.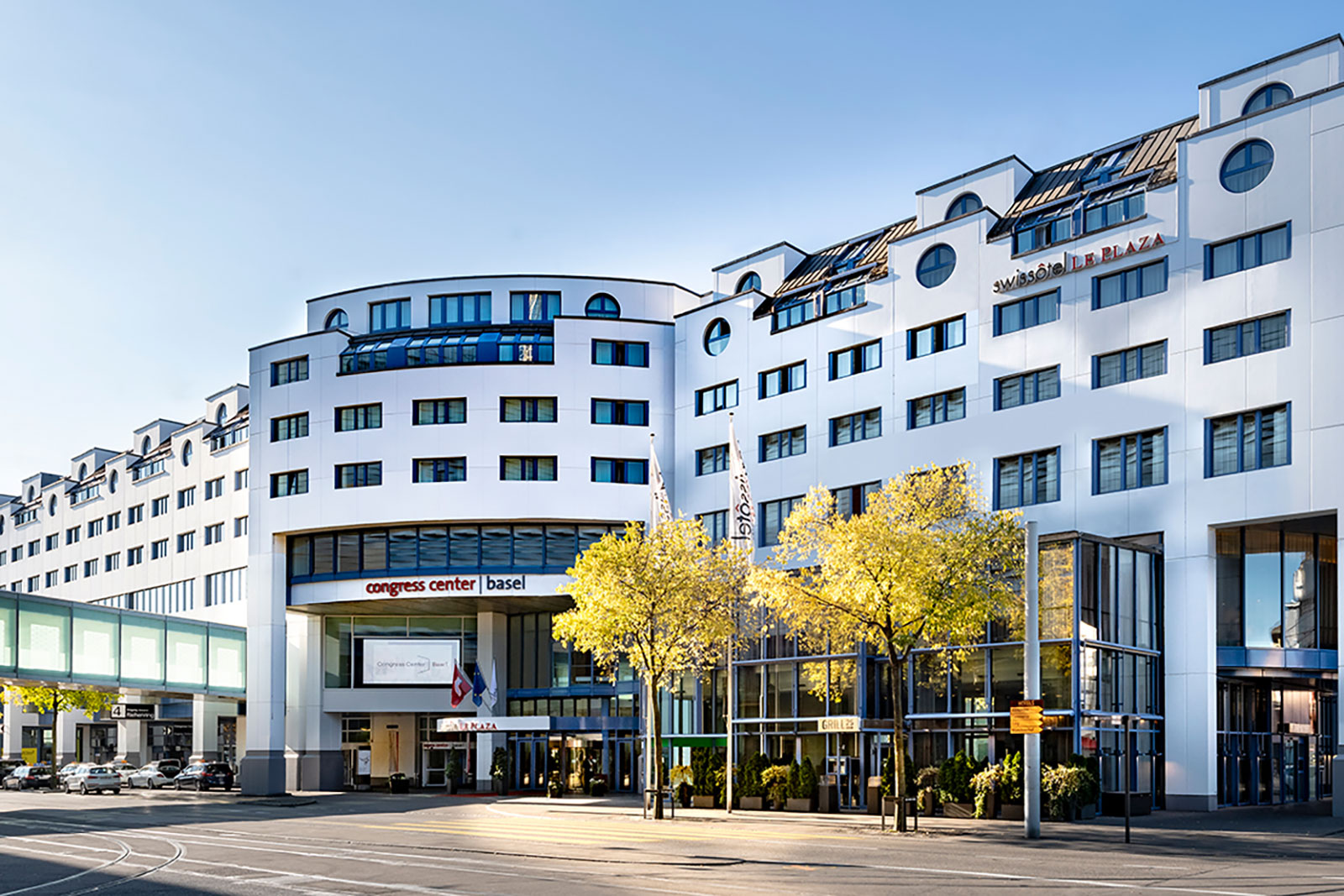 While not the fanciest hotel in Basel – that title goes to Les Trois Rois across the river – the Swissôtel Le Plaza Basel was synonymous with the luxury watch brands that exhibited in Baselworld, the once dominant watch fair that was crippled by the departure of key exhibitors like Rolex and Patek Philippe, and then the pandemic.
Located just across the street from Messe Basel, the sprawling convention centre where Baselworld once took place, the Swissôtel Basel was declared bankrupt by a Basel court in early last month. The hotel was heavily dependent on the city's primary trade fairs, Art Basel and Baselworld. According to past news reports, over 60% of revenue at the Basel hotel came from trade fair bookings.
And those trade fair bookings were exorbitant. So pricey that only the industry's biggest movers and shakers could stay there – the hotel typically imposed a 10-day minimum stay for Baselworld leading to a bill of about 7000 Swiss francs per room – the Swissôtel Basel was a place where you could spot Thierry Stern, any one of the Hayeks who control Swatch Group, and the occasional Bugatti parked in front.
According to industry insiders who had rooms booked for Baselworld 2020, the hotel did not offer refunds and instead moved the bookings to 2021. With clients sitting at the bottom of the ranking of creditors, it is unlikely that any of the fees will be repaid.
Though managed by Accor, the French group that owns the Swissôtel brand, the Swissôtel Le Plaza property is owned by a Credit Suisse real estate fund that also owns the Swissôtel Zürich, which has also gone bust. The Zurich hotel might be converted into apartments according to Swiss newspaper Le Temps, while the Basel building might continue as a hotel.
Details on the bankruptcy proceedings are available from the canton of Basel.
---
Back to top.
---
You may also enjoy these.