Breaking News: Rolex, Patek Philippe, Chanel, Chopard and Tudor Pull Out of Baselworld
And that's the end.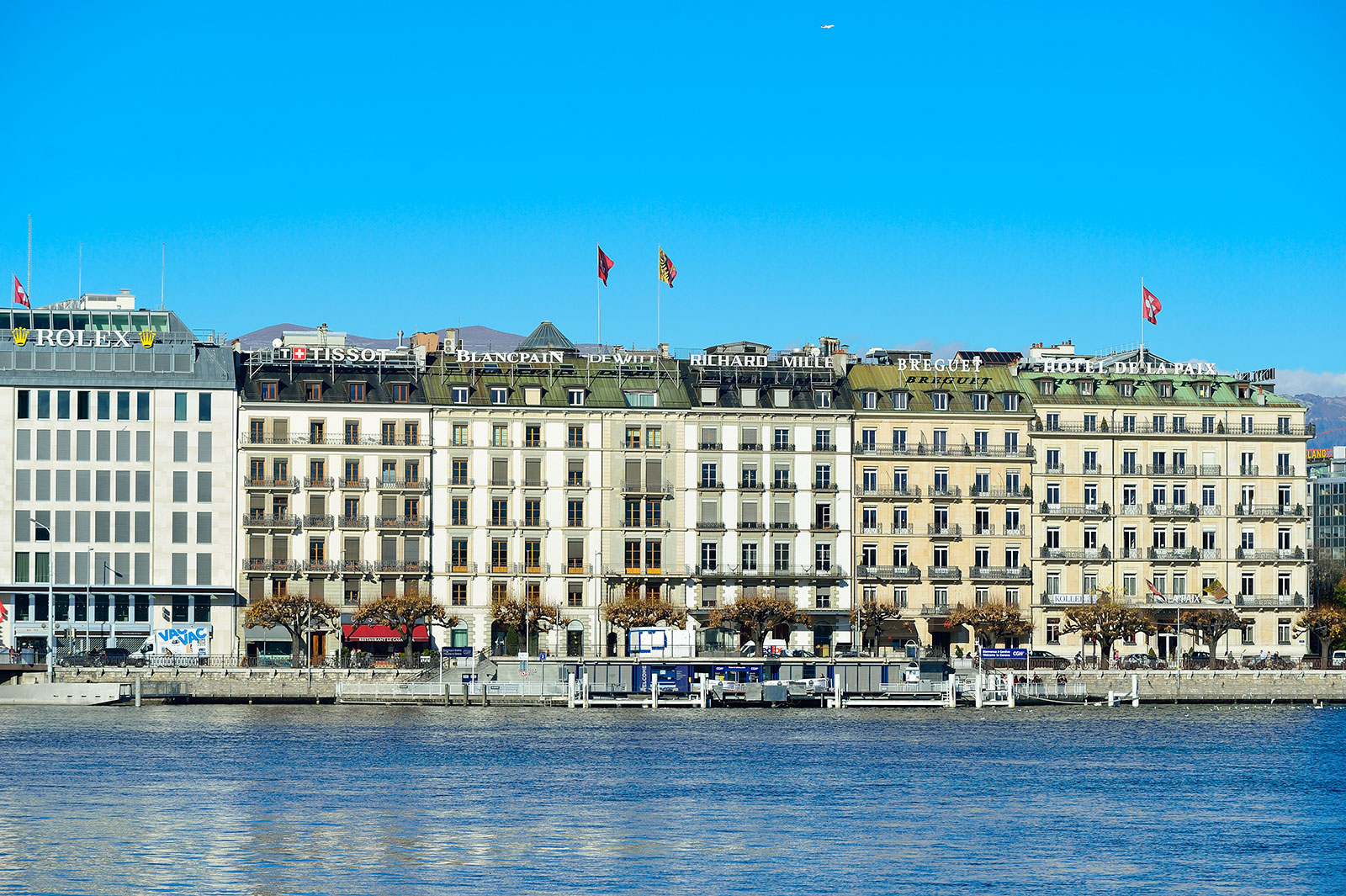 The unravelling of what was once the world's largest watch and jewellery show has finally reached its unsurprising climax as the biggest exhibitors at Baselworld – Rolex, Patek Philippe, Chanel, Chopard, and Tudor – have just announced their withdrawal from the event. Instead the all-important brands – Rolex is the world's largest luxury watch brand by turnover – will decamp to Geneva to show their new products at a new, as-yet unnamed watch fair that will merge with Watches & Wonders (W&W).
In the announcement signed by representatives of all five brands, the departing brands cited the "unilateral decisions taken by the management of Baselworld, including the postponement of the Fair in January 2021, as well as its inability to meet the expectations and needs of brands" as reasons for their withdrawal.
With that, the centre of gravity for watch trade shows will shift definitely to Geneva, and marking the end of Baselworld as a crucial event on the industry's calendar. Not only does it call into question the viability of Baselworld, it might even be a mortal blow for the watch fair's parent company, MCH Group, which also owns Art Basel.
Hello Geneva
What started with the Swatch Group's shock exit from Baselworld in 2018 accelerated this year, with the show's exhibitor's committee, led by a senior Rolex executive, politely demanding a refund of fees paid for the cancelled 2020 show.
The negotiations between exhibitors and fair organisers have obviously come to nought, as starting in 2021, Rolex, its sister brand Tudor; Patek Philippe; Chanel; and Chopard will exhibit at a new fair, along with the brands that would have been at Watches & Wonders (W&W).
Formerly known as SIHH, W&W was scheduled to take place in early April 2021, which will be the date of the new event, which has yet to be named.
Commenting in the announcement, Rolex chief executive Jean-Frédéric Dufour, who was also speaking for Tudor, stated:
"We have taken part in Baselworld since 1939. Unfortunately, given the way the event has evolved and the recent decisions made by MCH Group, and in spite of the great attachment we had to this watch show, we have decided to withdraw. Following discussions initiated by Rolex, it seemed only natural to create a new event with partners that share our vision and our endless, unwavering support for the Swiss watchmaking sector…"
Similar sentiments were expressed by Patek Philippe president Thierry Stern:
"The decision to leave Baselworld was not an easy one to take for me, being the fourth generation of the Stern family to participate to this traditional yearly event. But life evolves constantly, things change and people change as well… We constantly have to adapt ourselves, question what we do, since what was right yesterday may not necessarily be valid today! Today Patek Philippe is not in line with Baselworld's vision anymore, there have been too many discussions and unsolved problems, trust is no longer present… That is why, following several discussions with Rolex and in agreement with other participating brands, we have decided to create, all together, a unique event in Geneva, representative of our savoir-faire."
Likewise, Frédéric Grangié, the chief of Chanel's watch and jewellery division, and Karl-Friedrich Scheufele, co-president of Chopard, expressed the same views, noting regret at leaving the fair but also looking forward to the new event in Geneva. And Jerome Lambert, the chief executive of Swiss luxury group Richemont, the dominant player in the organiser of W&W, was "delighted to welcome a new salon which will strengthen the historical Watches & Wonders event in Geneva next year in early April."
Though there is no news yet on what LVMH Watch Division will do, it is known that the French luxury group's watch division has long coordinated its Baselworld activities with the four brands that have just left for Geneva. As a result, the three brands that make up its watch division – Hublot, TAG Heuer, and Zenith – will likely exhibit in Geneva during the same period.
---
Back to top.
---
You may also enjoy these.