Business News: Patek Philippe Acquires Stakes in Geneva Gem-Setting Giant
Thierry Stern and Pierre Salanitro, now partners.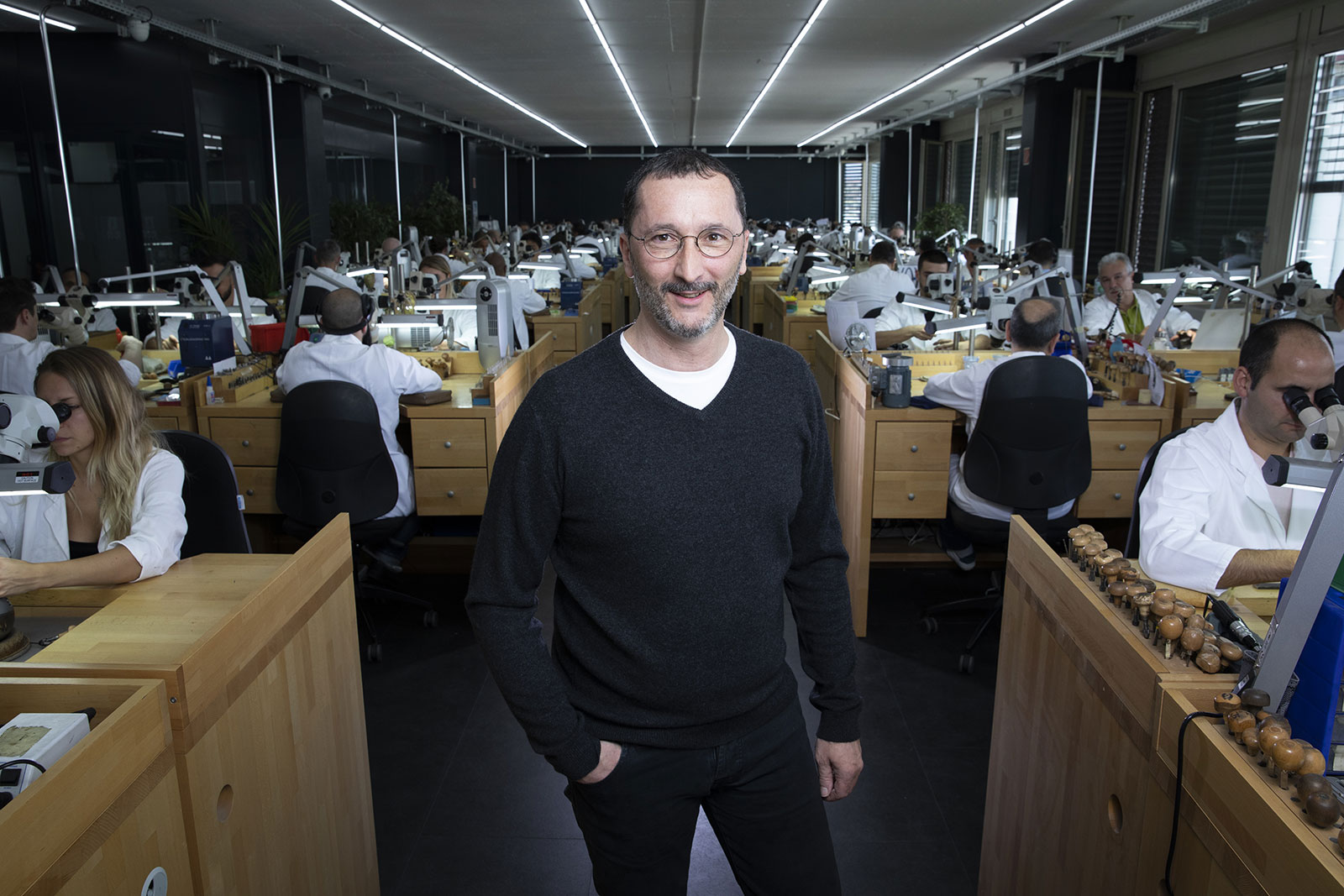 Little know outside the industry but a key supplier to the biggest watch brands, Salanitro S.A. is Switzerland's biggest gem-setting and jewellery specialist catering to watchmakers. Owned by its namesake founder until now, Salanitro now counts Patek Philippe as a shareholder.
Founded three decades ago by Pierre Salanitro, the company is located a Geneva suburb not far from Rolex headquarters. A discreet but well-connected individual, Mr Salanitro built his company both organically and through acquisitions, creating an enterprise that's the preeminent jewellery and gem-setting specialist for the watch industry.
Today Salanitro far exceeds the competition in scale with annual revenue in the high nine figures and over 230 employees, more than half of them gem-setters. The company covers all the bases when it comes to jewelled watches: it supplies, cuts, and sets gemstones, and also produces components with the three dozen CNC mills on its premises.
Mr Salanitro's three children have no involvement in the business, explaining his desire to seek a strategic investor.  "I am very proud and delighted that Patek Philippe has acquired a stake in my company," says Mr Salanitro, "[The brand is] the ideal partner for securing the firm's future… [and] continue our activities and guarantee jobs beyond generations."
Reflecting the rapidly growing importance of gem-set timepieces to Patek Philippe's sales, the investment in Salanitro assures the Geneva watchmaker a reliable supply of product and skill over the long term.
"[Salanitro] is ideally positioned to continue to grow and develop its production capacity in the jewellery watch segment, which offers significant potential for development," says Thierry Stern, President of Patek Philippe.
His company's stake in Salanitro essentially protects the supply chain for a lucrative part of Patek Philippe's business, particularly complicated and men's watches set with gemstones.
---
Back to top.
---
You may also enjoy these.