Rolex Grants for Entrepreneurs Working to Change the World
Five ambitious men and women.
Inaugurated in 1976 by André J. Heiniger, the chief of Rolex who succeeded founder Hans Wilsdorf, the Rolex Awards for Enterprise was originally conceived as a one-off event to celebrate the 50th anniversary of the watchmaker's trademark waterproof Oyster case. Comprising a grant of CHF200,000 (about US$215,000), the awards recognised entrepreneurs working on solving pressing social and environmental issues.
But the brand has since transformed the awards into a biennial tradition, bestowing grants to over 150 individuals in the last four decades. According to Rolex, the grants gave birth to over 50 unique inventions, over 20 million trees planted, and dozens of endangered species protected – and, of course, numerous scientific expeditions completed.
This year's Laureates of the Rolex Awards for Enterprise have just been announced – five individuals from different continents, each leading an ongoing, growing projects. Unlike the Nobel Prize, the Rolex awards are given out based on current instead of past works, making it a scholarships of sorts that fuels a wider impact for the prize winner.
Healthy diets
A perfect example of an effective, ongoing project is Sanku, a non-profit organisation that tackles malnutrition with a simple but scalable solution to the age-old problem.
By retrofitting flour mills in Tanzania with its patented "Dosifier", Sanku ensures the population is provided with a complement of basic nutrients such as vitamins and metals. Notably, the benefits are derived without any burden to the local people, as the cost of the added nutrients is covered by Sanku's business of wholesaling flour bags.
While Sanku's sale of flour bags cover the cost of inputs, they aren't sufficient to cover the cost of machinery, so Rolex's funding will pay for 40 more "Dosifiers". This will allow Sanku to serve another 200,000 people, or an extra 10% as compared to its current reach of two million.
Notably, Sanku plans to widen its base of recipients to 25 million by 2025. And with its success in Tanzania, Sanku has an ambitious plan to expand out of the country to other East African countries, according to its founder Felix Brooks-Church, who was one of this year's Laureates.
Indigenous resources
Named as one of the 15 women working on leading efforts to combat climate change by Time, Chadian activist Hindou Oumarou Ibrahim is a pioneer in combining modern technology with indigenous knowledge to deal with local conflicts that arise as a result of diminishing natural resources due to the changing climate.
As Lake Chad shrinks – from 25,000 km2 to just 1,200 km2 over the past century – the frequency of violent confrontations between indigenous nomadic herders and settled farmers has risen sharply, a situation that's been exacerbated by the pandemic and major floods last year.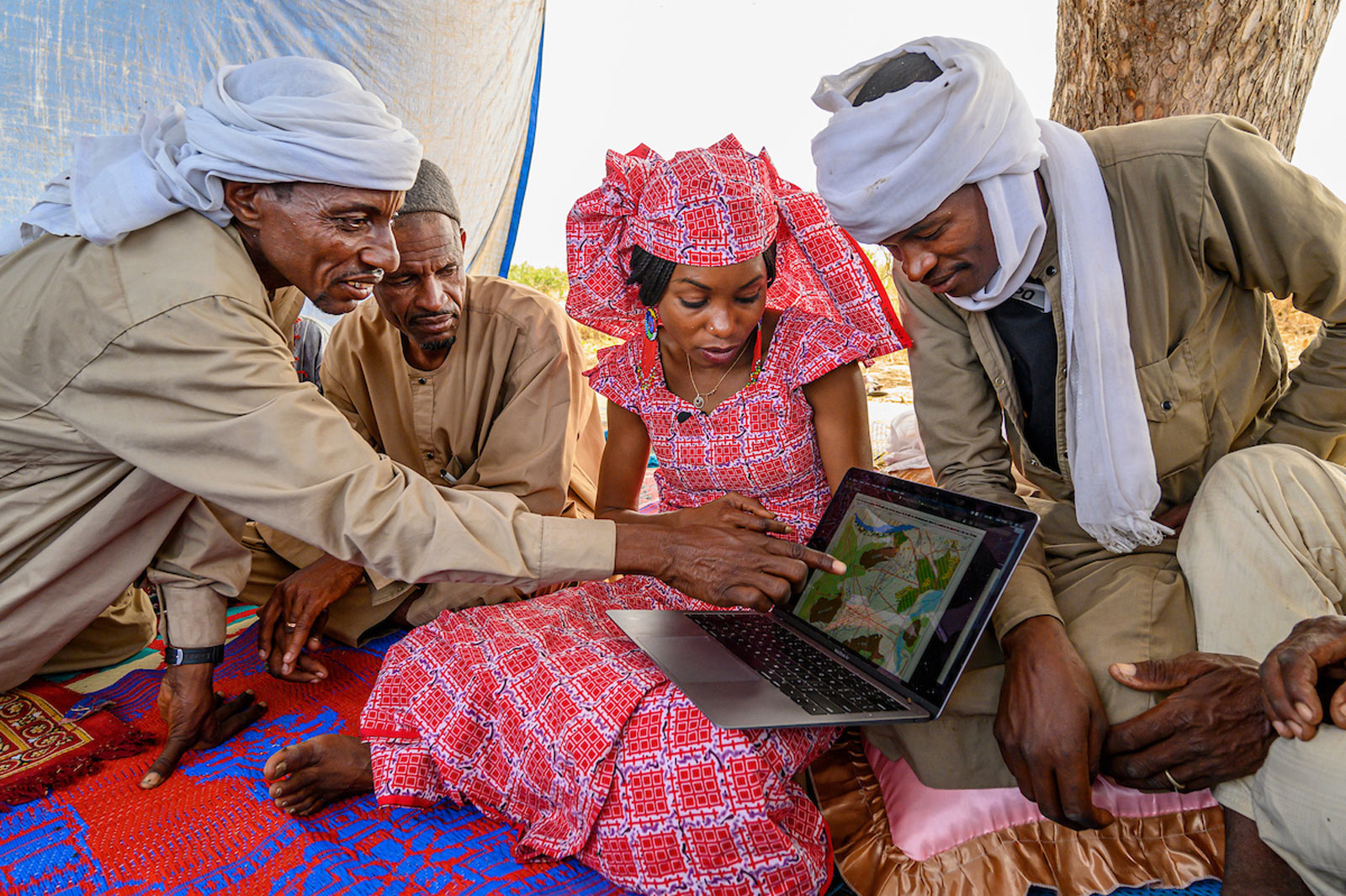 Ms Ibrahim's solution was a water map – charted with indigenous knowledge – to help in managing local water resources. This led her to conduct a small experiment with a local community, bringing together 500 indigenous people to create effective governance of the area's water supply.
Her work has been greatly beneficial to the communities involved, and soon caught the eye of the national government, and then Rolex. The grant will go towards scaling up Ms Ibrahim's work, extending it to the wider nation and even across national borders.
Deep-sea coral
Long a supporter of maritime conservation – work detailed in a recent documentary – Rolex has backed a long list of scientists and activists. Perhaps the most famous of which is oceanographer Dr Sylvia Earle, a Rolex Testimonee for over four decades. Dr Earle founded Mission Blue, an NGO dedicated to preserving marine habitats.
While the watchmaker has in the past worked with scientists working to revitalise and preserve coral reefs in shallower waters, such as the Australia's Great Barrier Reef, reefs in the deep ocean were not part of the remit, until now.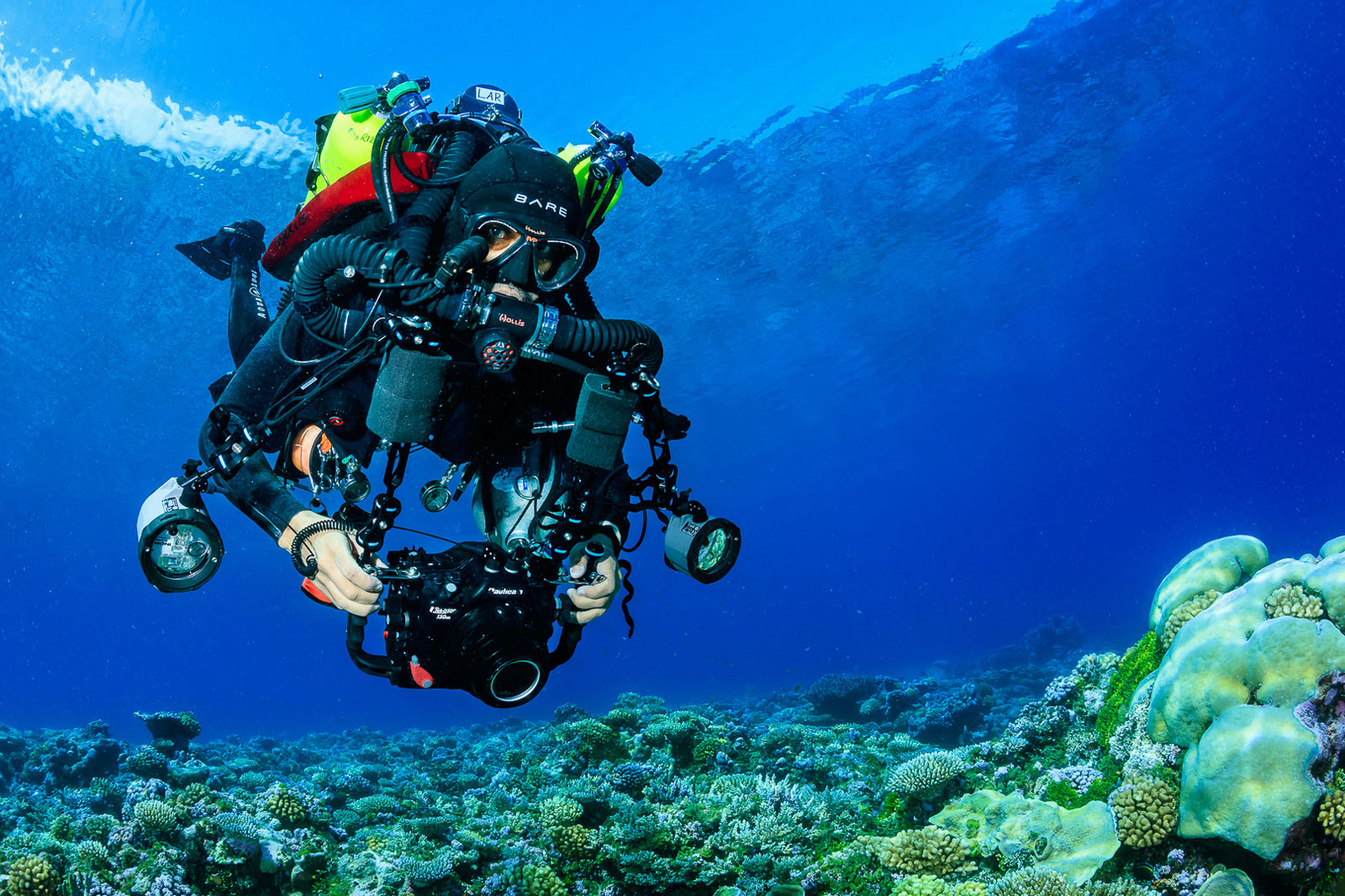 Another of this year's grant recipients was Luiz Rocha, a deep-sea diver who founded a project to study coral reefs up to 150 m below the surface of the Indian Ocean. Mr Rocha's work sees him work with local government agencies, such as the Maldives' Ministry of Fisheries, to not only protect the deep-sea coral reefs, but also uncover new marine organisms in the process.
His work "embodies the spirit of exploration, discovery, and conservation" says Mr Rocha, who is certain that the grant will help boost international awareness of his work and inspire similar projects elsewhere.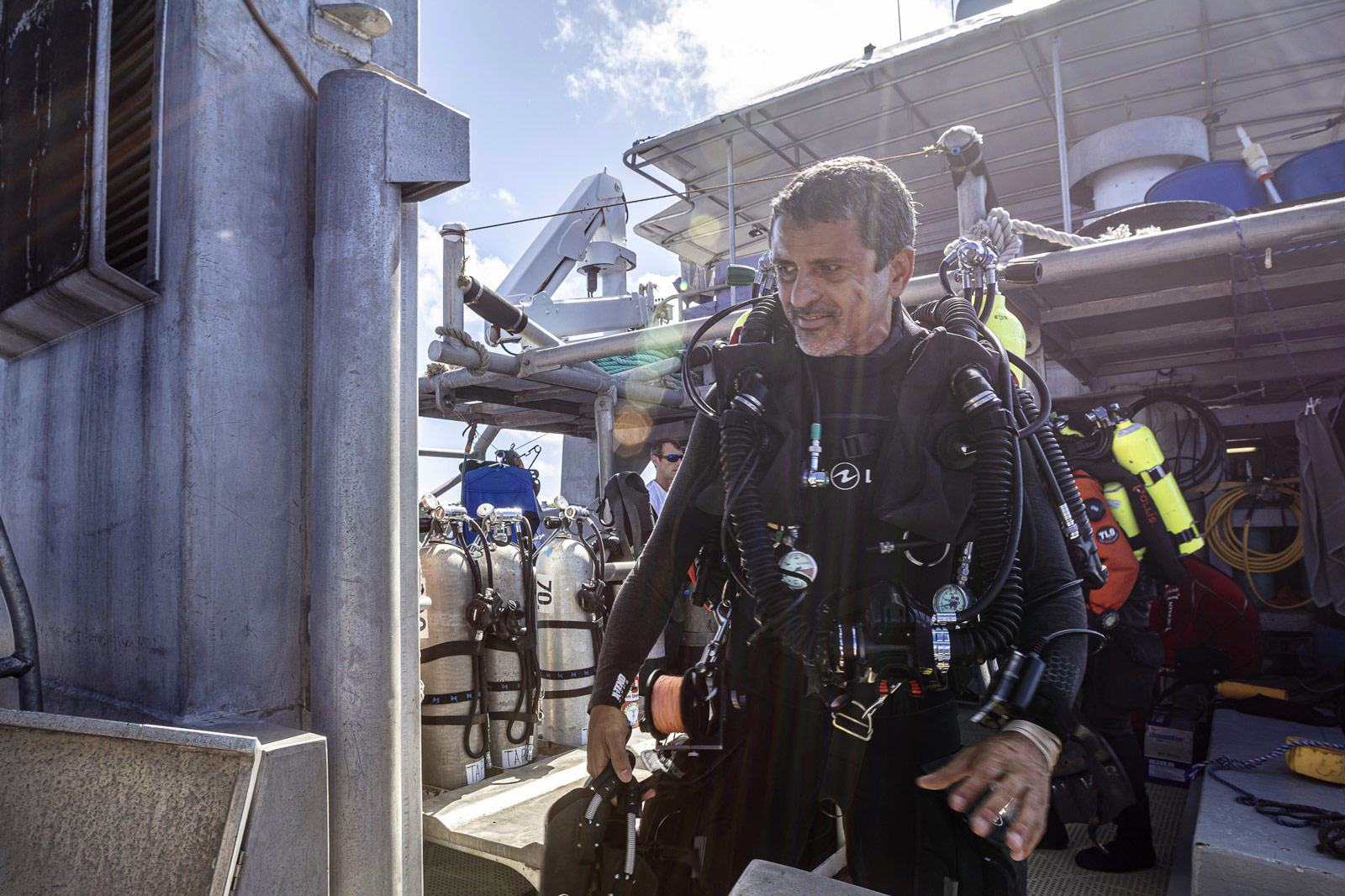 High-altitude biodiversity
Although a continent away from Ms Ibrahim in Chad, Rinzin Phunjok Lama from Nepal has embarked on a project centred on a similar theme: empowering people to take charge of local resources in order to generate sustainable livelihoods. And like Ms Ibrahim, who became a leader despite a patriarchal society, Mr Lama had a disadvantaged start, having born in one of the poorest and most isolated regions in the mountainous country, the high-altitude district of Humla – the majority of which is over 4,000 m above sea level.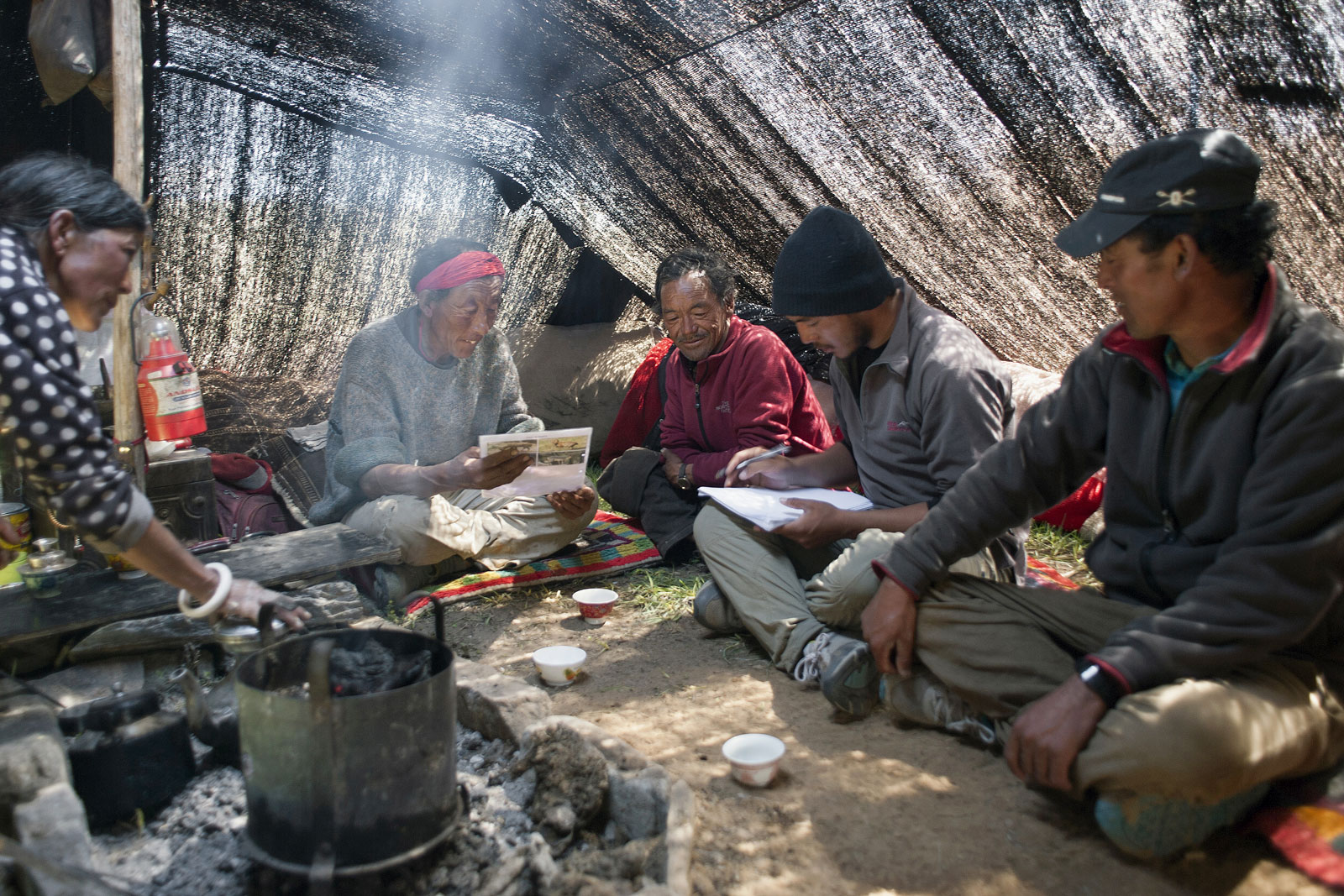 Mr Lama work includes bringing in young university graduates to set up scientific systems to track endangered wildlife in the local area, such as the Himalayan wolf and Tibetan argali. His recruitment of outside help was especially useful after a devastating helicopter accident in 2006 that took the lives of two dozen local conservationists and scientists.
His work includes educating locals in the area, to encourage them to participate in the conservation programmes. At the same time, Mr Lama recognises because 99% of the terrain isn't suitable for agriculture, he collaborates with a variety of companies to aid locals in establishing small businesses in fields like traditional clothing and ecotourism.
Artic exploration
A professor of paleoclimatic science – the study of cave deposits to reconstruct past climates – Gina Moseley is getting ready to lead a team to explore the Earth's northernmost caves. Situated in Greenland, the caves have remain uncharted in the six decades since the Cold War – the last time a human visited was when an American spy plane crash-landed in one of the cliffside caves in 1947.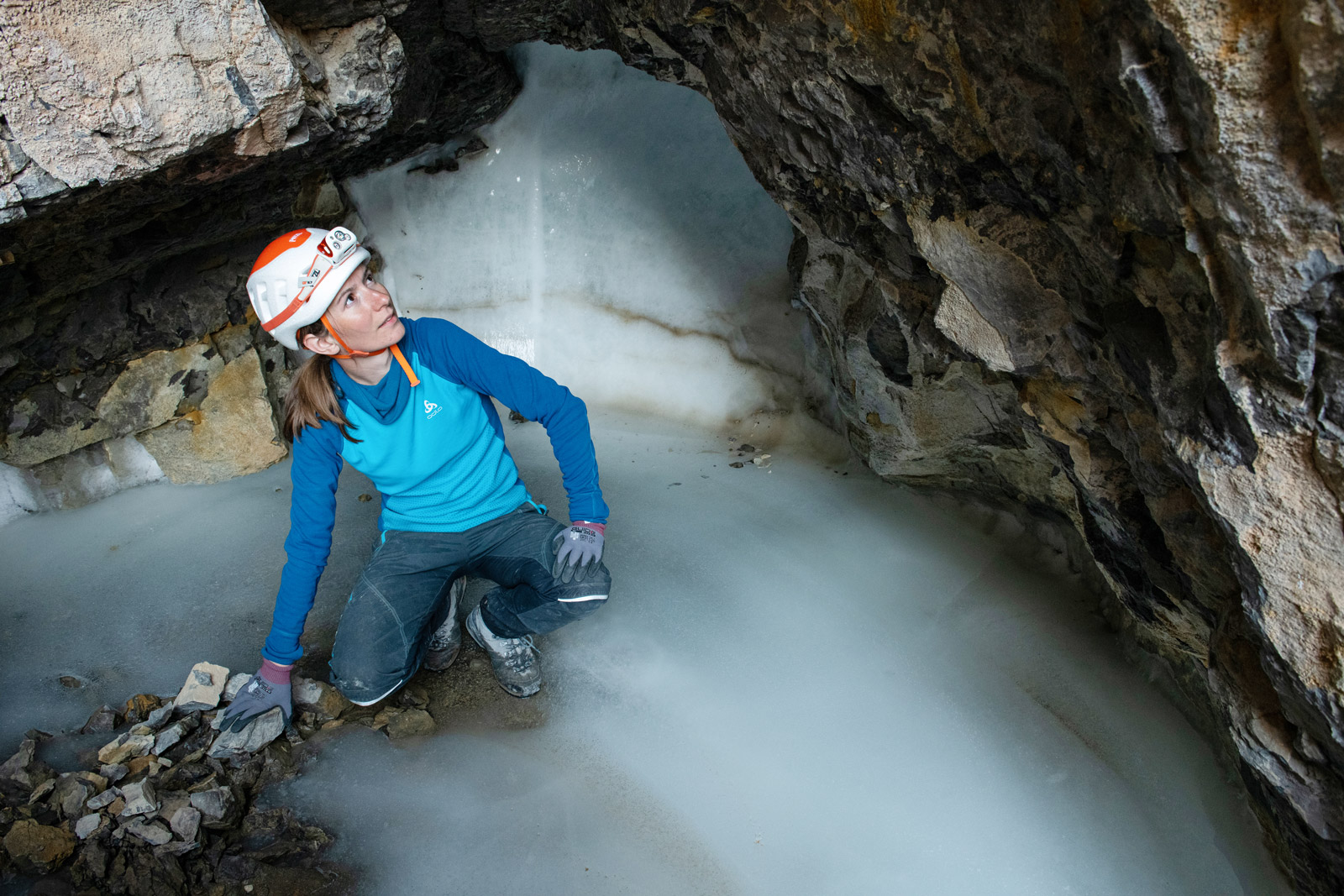 Through collecting samples of mineral deposits, Dr Moseley and her team will be able to fill in the blanks in the climate records for the far north, one of the major repositories of ice sheets but also a region most affected by climate change that's warming twice as fast as the rest of the world.
Rolex's funding will help the team suit up for the challenging expedition, which will help answer questions about the past and future of Earth's climate that otherwise "are unlikely to be answered for many decades", says Dr Moseley.
For more on the Laureates and their work, visit rolex.org.
---
Back to top.
---
You may also enjoy these.