Patek Philippe Rare Handcrafts on Show in Geneva
From June 16-26, 2021.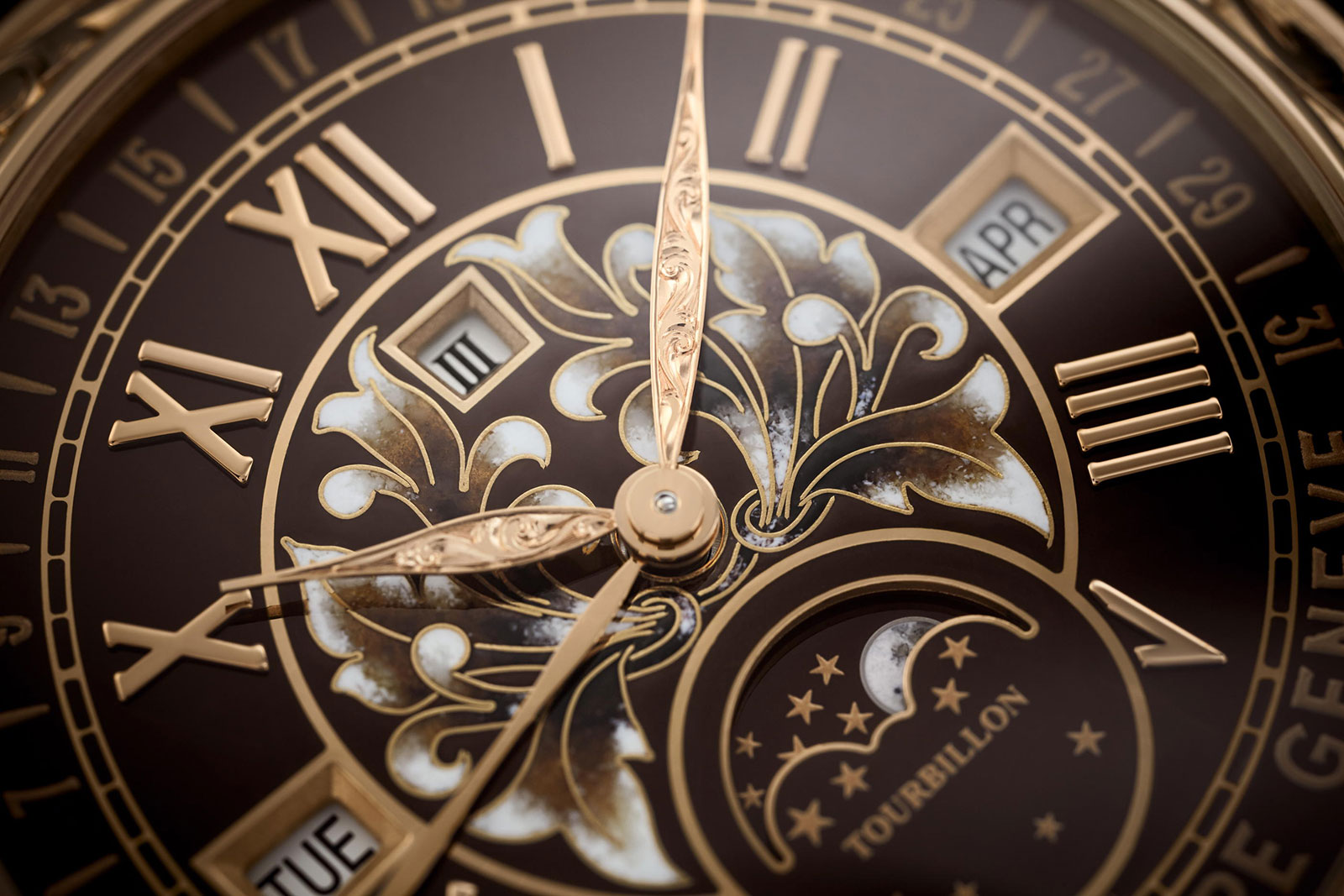 Patek Philippe has made it a tradition to stage an annual exhibition of the year's unique and limited edition watches decorated using fine artisanal techniques, some of which are distinctive to the brand. This year's Rare Handcrafts Exhibition will take place June 16 to July 3 at its usual venue, the historical Patek Philippe Salon along the ritzy Rue du Rhone, just at the edge of Lake Geneva.
The year's Rare Handcrafts lineup is made up of 75 timepieces, encompassing pocket- and wristwatches as well as clocks – all of which will be on display. But the exhibition will be twice as large, thanks to the 70 timepieces of the 2020 collection that were never showcased as last year's exhibition was cancelled. And the exhibition will also include some of this year's newly launched wristwatches.
Visitors can expect to see a wide-ranging array of traditional decorative techniques on the watches and clocks, including a variety of enamelling methods, such as cloisonné, paillonné, flinqué, fauré, miniature and Limoges painting, as well as unusual Longwy enamelling that's named after the French town where it was invented. Gem-setting and wood marquetry will also be on show.
And there will be also be artisans on hand to demonstrate their craft – including enamelling, engraving, marquetry and guillochage – with the tools of their trade.
This year's Rare Handcrafts Exhibition is a unique opportunity to the entirety of Patek Philippe's métiers d'art creations for 2021 before the timepieces are dispatched to their would-be owners around the world.
---
Rare Handcrafts 2021 Exhibition
June 16 to July 3
Open daily from 11 am-6 pm, excluding Sunday
Patek Philippe Salon
41, Rue du Rhône
1204 Geneva
Switzerland
Tel.: +41 22 809 50 50
Admission is free but due to the health and safety regulations, visitors are highly encouraged to register in advance on the Patek Philippe website.
---
Update July 1, 2021: Patek Philippe has announced that the show will be extended until July 3, 2021.
Back to top.
---
You may also enjoy these.