Auction Watch: Rolex "Zenith" Daytona in Platinum and Turquoise Sells for US$3.14m
Three down, five to go.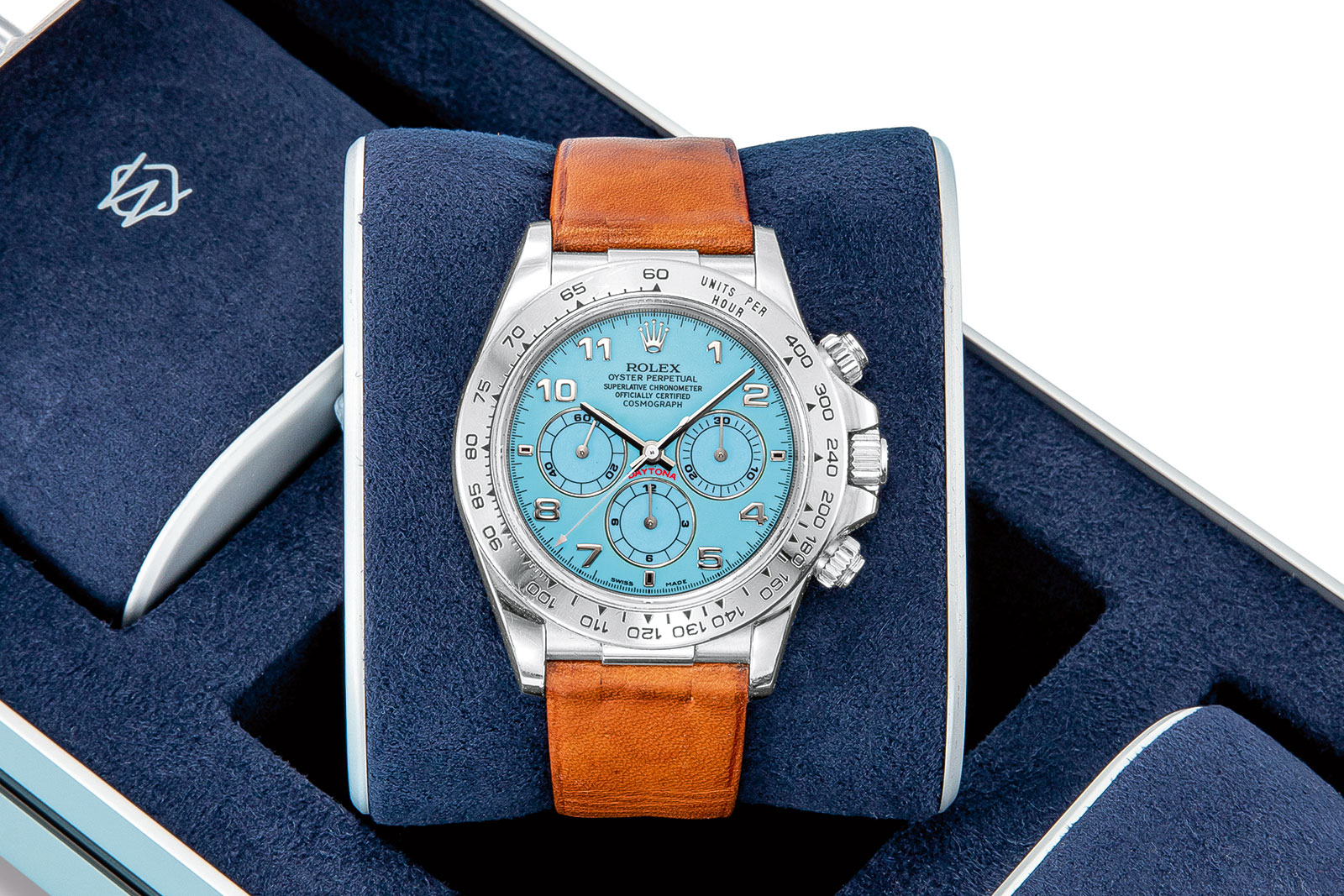 The headline lot at Sotheby's recently concluded Hong Kong watch auction, the unique Rolex "Zenith" Daytona with a platinum case and a turquoise mineral-stone dial – and not a blue lacquer "Stella" as originally believed – just sold for HK$24.375 million, or about US$3.14 million, fees included.
The hefty result means the turquoise Daytona is the second-most expensive modern Rolex timepiece ever sold at auction, but just shy of the US$3.27 million record set by the unique platinum Daytona with a lapis lazuli dial that sold at Sotheby's last year. With the sale of the turquoise Daytona, it means that three of the five unique platinum Daytonas have been sold at auction in as many years, all at Sotheby's in Hong Kong.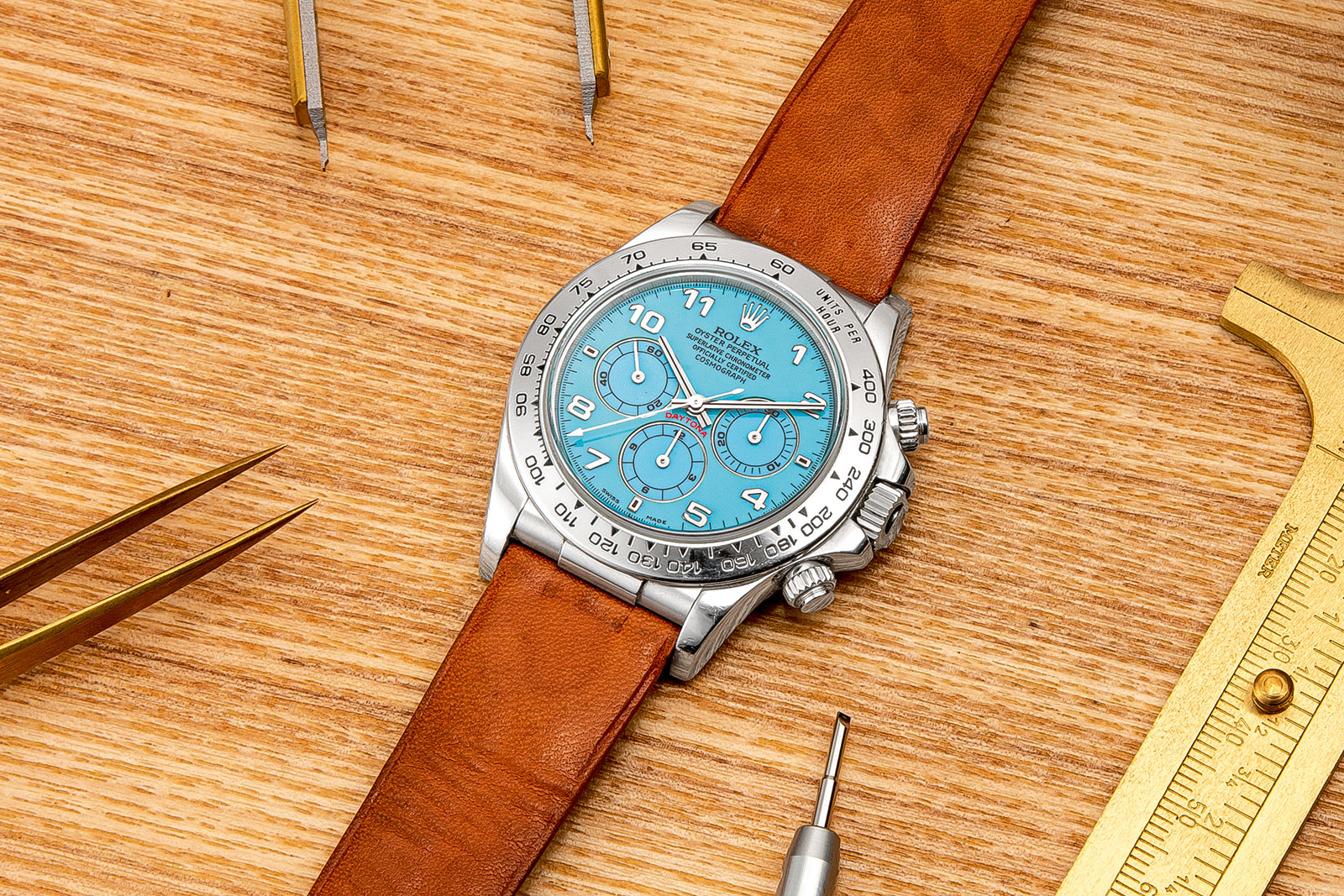 One of five
The price achieved by the turquoise Daytona is unsurprisingly given its rarity: it is one of a five-piece run of the "Zenith" Daytona in platinum that were reputedly made at the behest of former Rolex chief executive Patrick Heiniger in 1999. All five watches share the same model reference 16516, and are powered by the Rolex cal. 4030 that's based on the Zenith El Premiro movement.
Four of the five are known, with the other examples featuring Tahitian mother-or-pearl, lapis lazuli, and coral dials. The platinum Daytona that was just sold had a turquoise stone dial, rendering it highly unusual as the material has never been used before in the Daytona, and confirming the belief that these watches were a prototype run for the subsequent Daytona models with dials in exotic materials.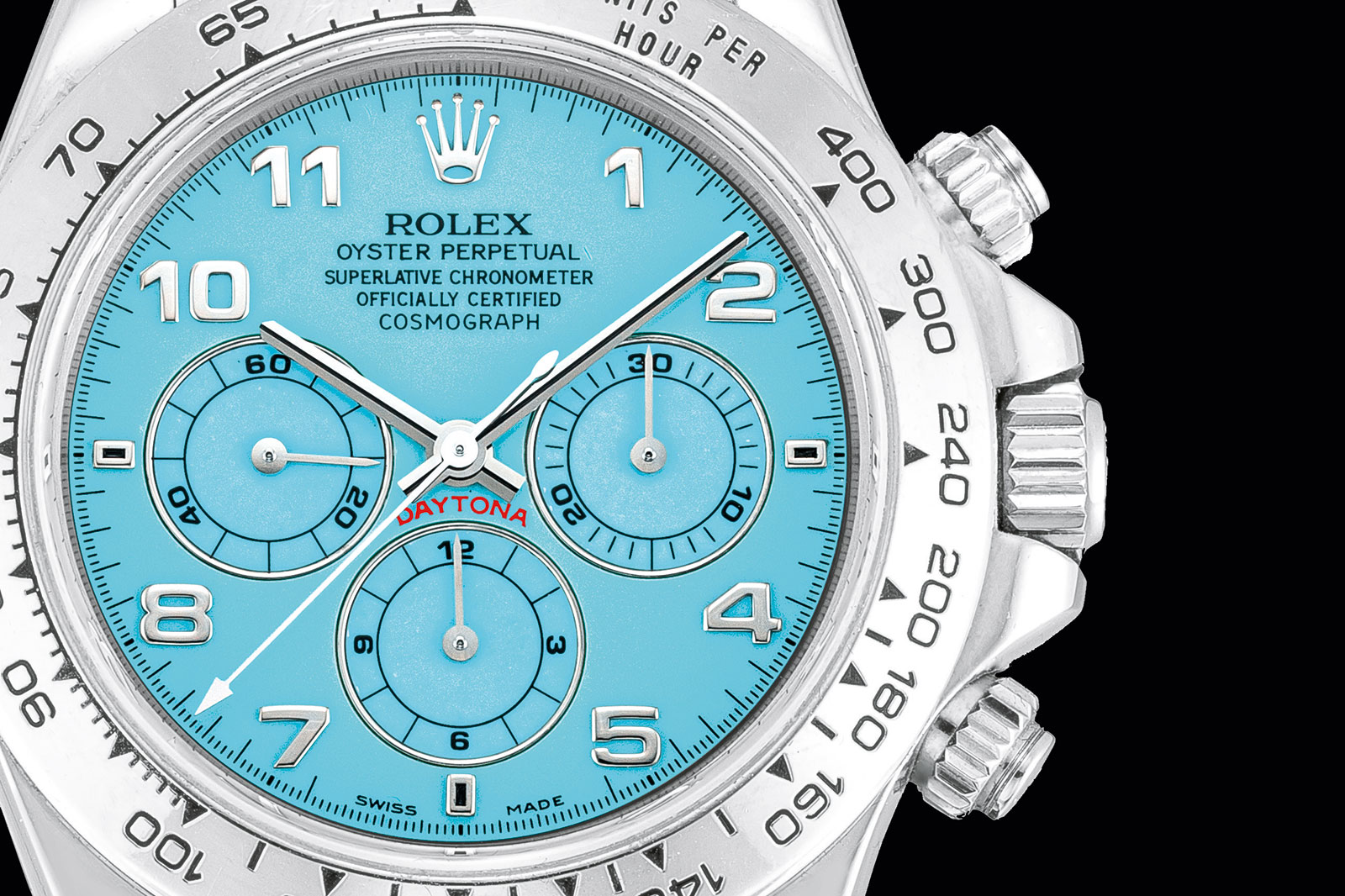 The estimate on the turquoise Daytona was a conservative HK$4.0-8.0 million, or about US$500,000-1.0 million, but the bidding swiftly passed the high estimate.
Eventually the battle for the watch came down to two phone bidders, each represented by Mildred Yuen and Yu Wenhao, both of Sotheby's. Mr Yu's client, an Asian collector, triumphed, clinching the watch for a hammer price of HK$21 million, which translates into a total of HK$24.375 million, about US$3.14 million, after including the buyer's premium.
Notably, the battle between the bidders was a repeat of last year's sale of the unique platinum Daytona with lapis lazuli dial. Mr Yu and Ms Yuen were also the final two bidders for the watch, which was won by Ms Yuen's client.
The deputy chairman of Sotheby's jewellery department in Asia, Mr Yu was formerly at Poly Auction, a subsidiary of defence conglomerate China Poly Group and now world's third largest art auctioneer. Also based in Hong Kong, Ms Yuen is a client development manager at Sotheby's Luxury Division.
---
Back to top.
---
You may also enjoy these.