Breaking News: Rolex "Zenith" Daytona Platinum Discovered to Have Turquoise Stone Dial
A prototypical discovery at Sotheby's.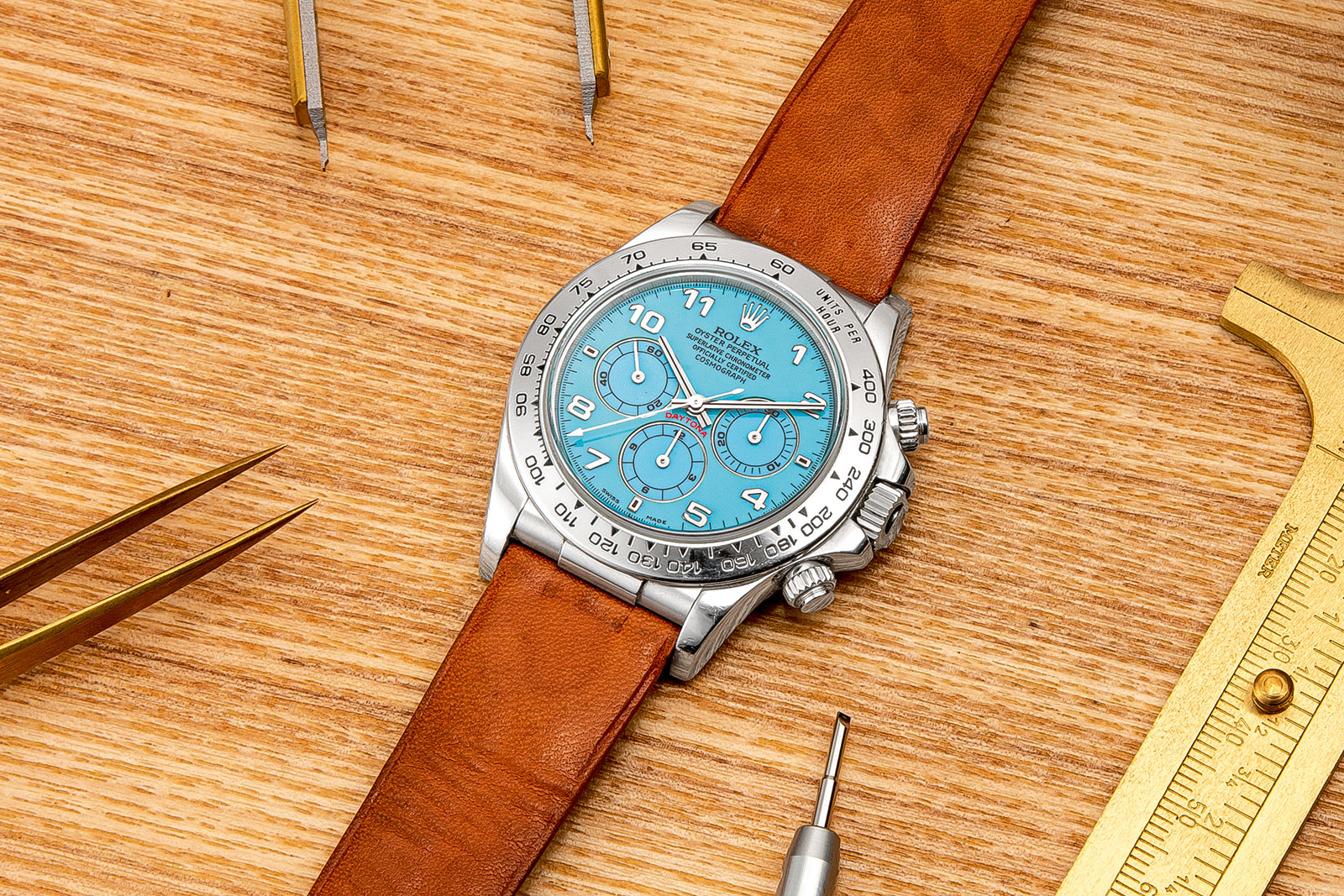 The headline lot at Sotheby's upcoming Hong Kong watch auction, the Rolex "Zenith" Daytona in platinum is one of just five known. Already a million-dollar watch before, the Daytona just got that much more unusual with a fresh discovery: the dial is not a blue-lacquer "Stella" dial as previously believed, but it is actually turquoise mineral stone.
According to Sam Hines, Sotheby's head of watches, the discovery came about only recently when light fell on the watch just right, revealing a detail that was not obvious before: the sub-dials are of a slightly different colour and texture. So the dial and movement were removed from the platinum case for inspection. And a close look at the reverse of the dial revealed it to be mineral stone.
"What appeared to be a classic 'Stella' dial is actually a natural hardstone turquoise dial with a lacquer coating on top," explains Mr Hines, "The lacquer coating hides the natural grain that can normally be seen in any hardstone."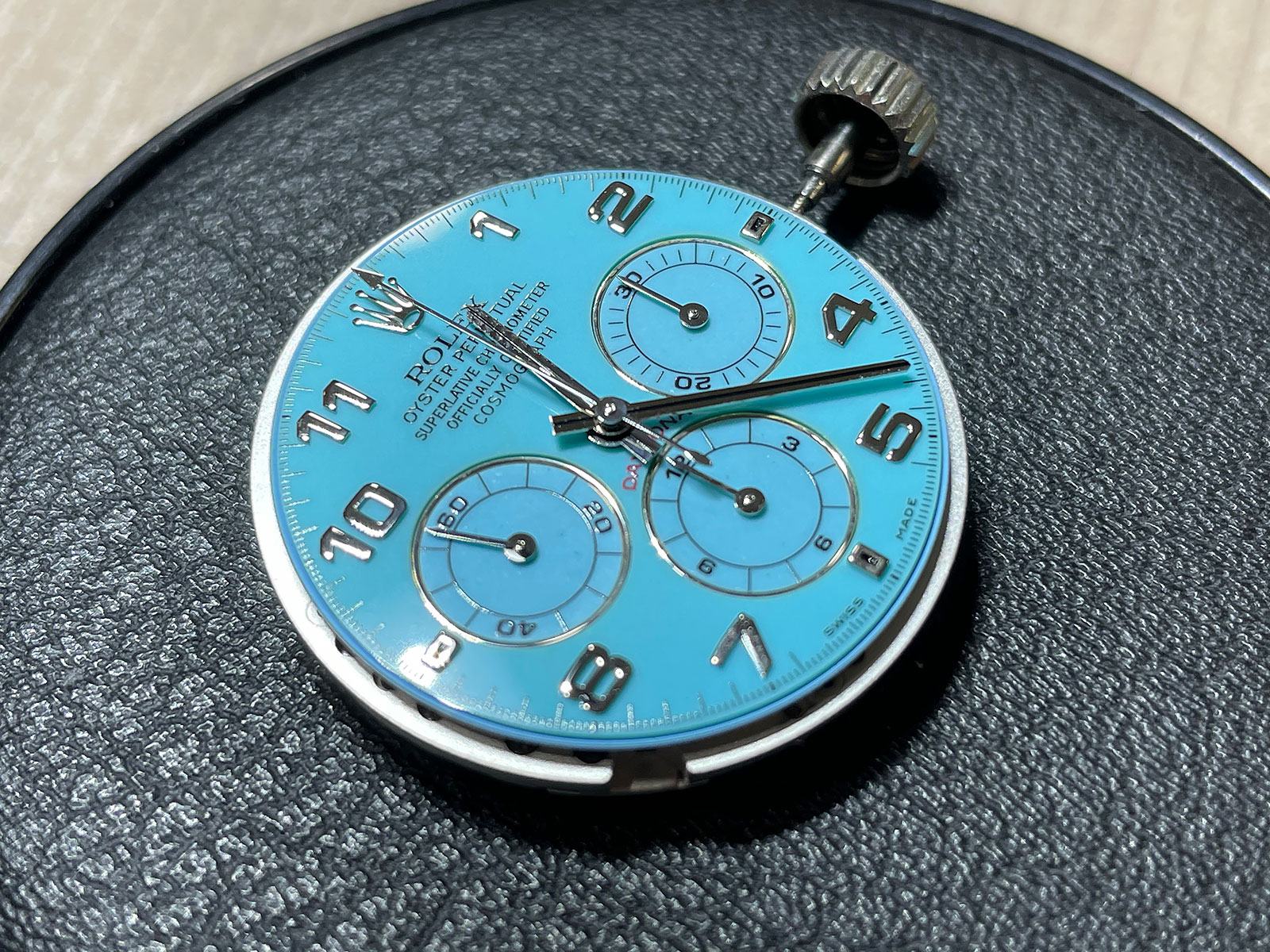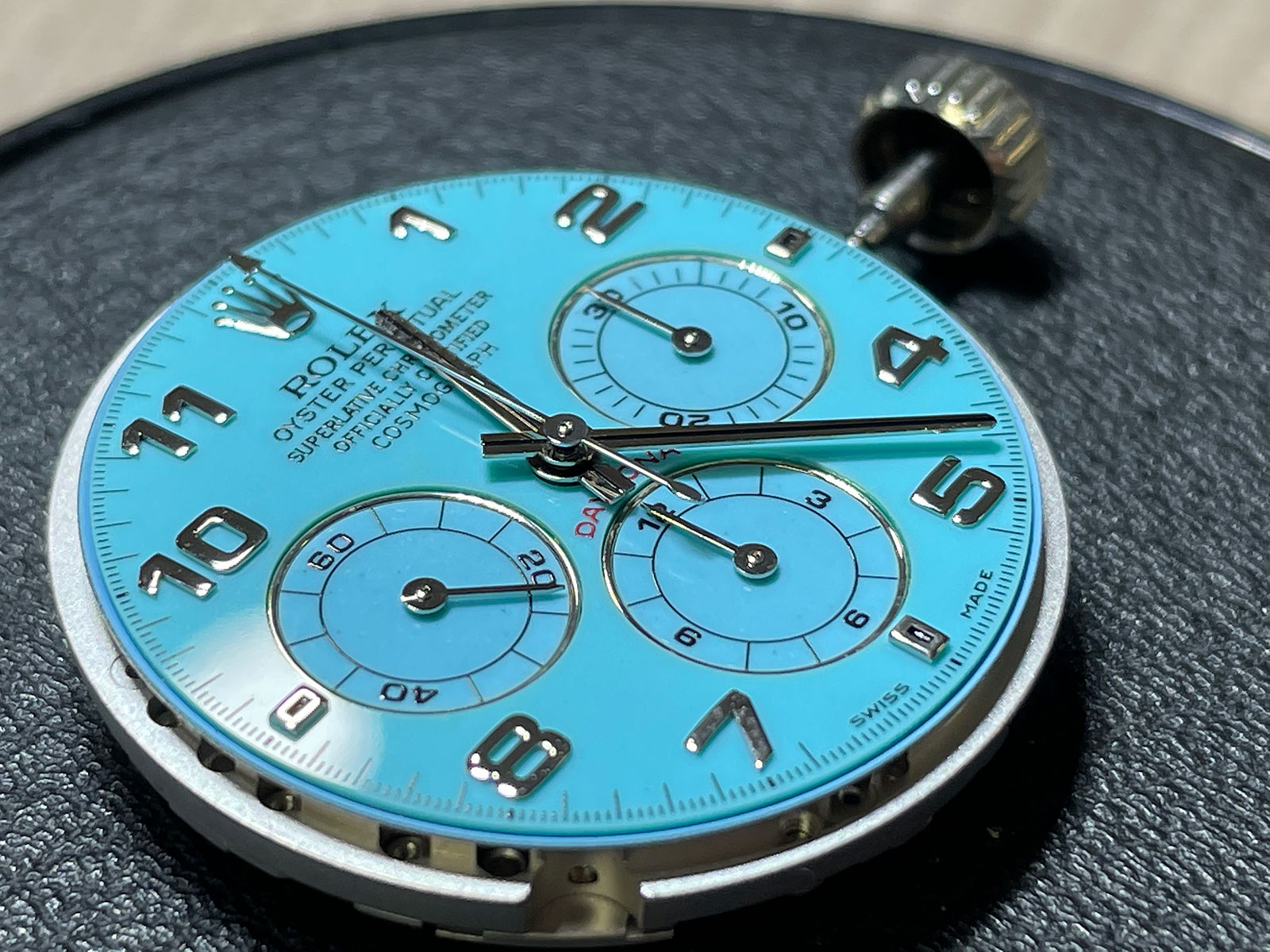 While a revelation, the mineral stone dial is an eminently logical feature. Only five platinum Daytonas with the Rolex cal. 4030 (based on the Zenith El Primero) were ever produced, reputedly at the behest of the late Patrick Heiniger, then the chief executive of Rolex.
It is believed he gifted four examples to important business partners, and kept the final watch for himself. (One watch was gifted to a member of the family that owns a long-established Rolex store in Italy – we told the story in great detail here.)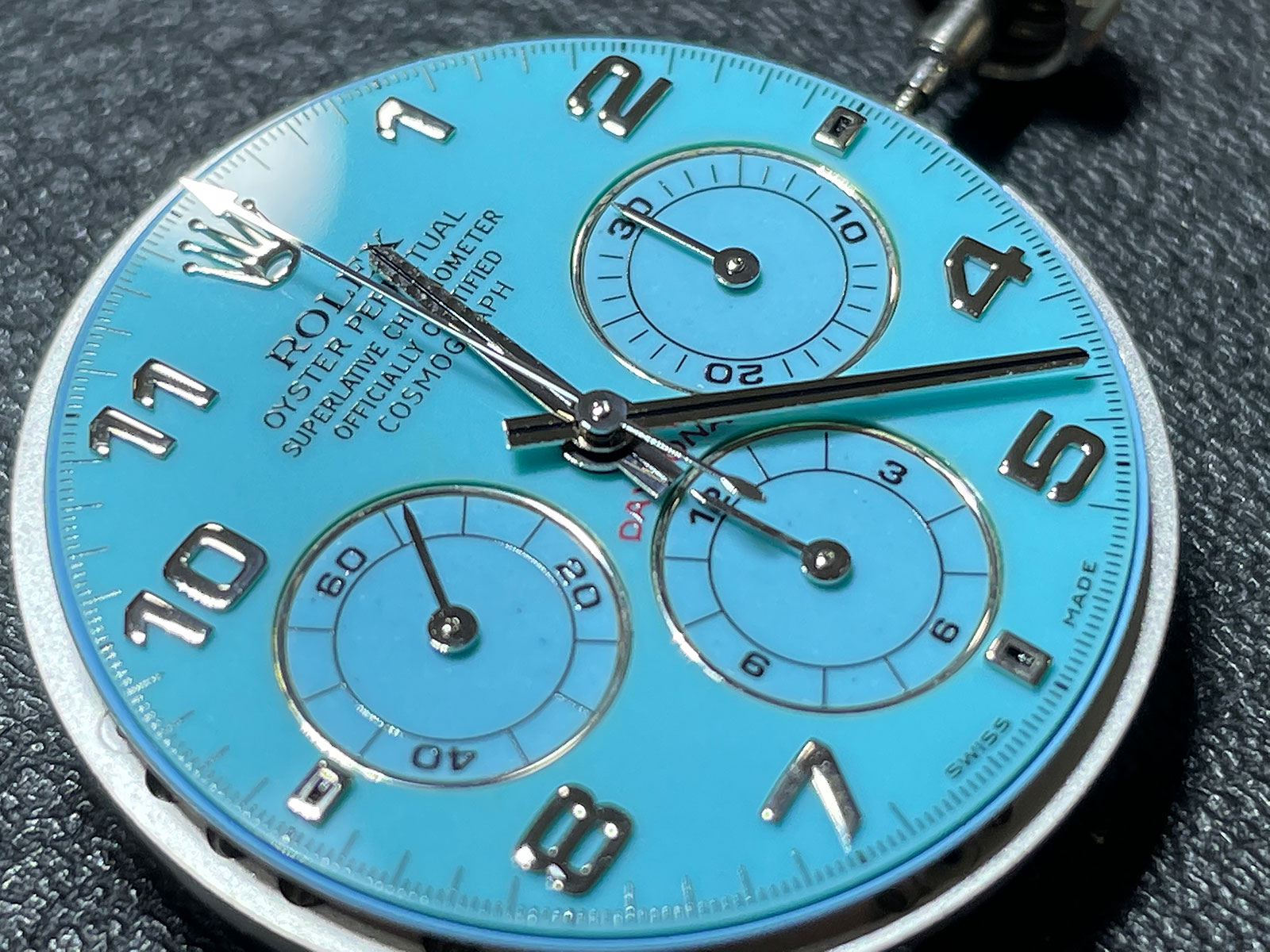 Four are known today, including this example. All of the prior three known examples are fitted with dials made of natural materials – Tahitian mother of pearl, lapis lazuli, and coral. In that context, the turquoise stone dial entirely makes sense. As Mr Hines puts it, "This discovery now unities all four platinum Daytona's known, each fitted with a different, never-before-used natural hardstone dial."
The discovery makes it almost certain that the five Daytonas in platinum were produced as a trial run for dials made of exotic materials. Although such materials are now a defining feature of the Daytona collection – Rolex just launched a suite of Daytonas with meteorite dials this year – they are a fairly recent addition to the model.
The Daytona is lot 2154 in the upcoming Important Watches auction that takes place in Hong Kong on Friday, April 23. It has an estimate of HK$4.0-8.0 million, or US$500,000-1.0 million. For more, visit Sothebys.com.
---
Back to top.
---
You may also enjoy these.