Auction Watch: Unique Daytona "Zenith" Becomes Most Expensive Modern Rolex
Selling for for US$3.27m.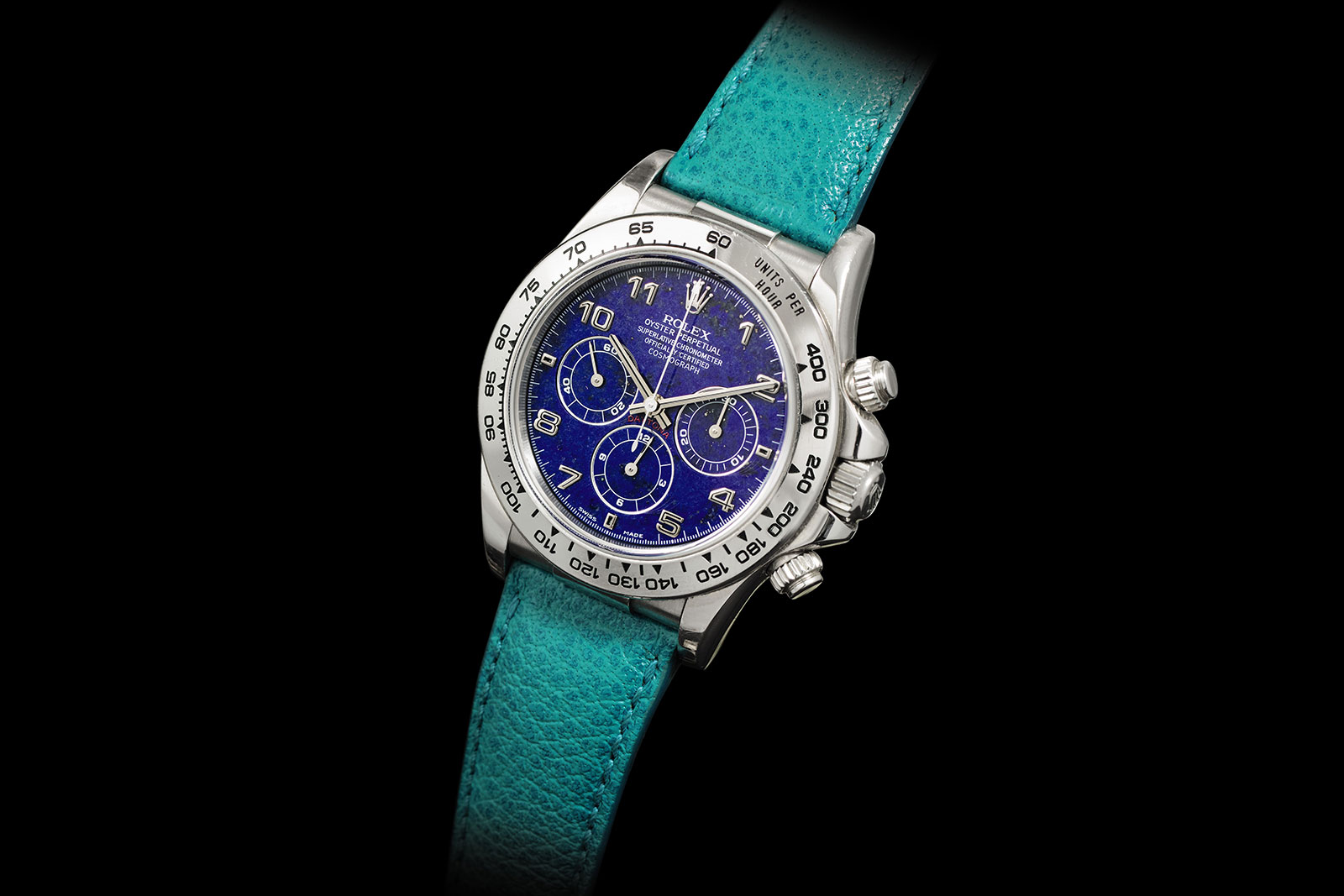 Having just set the record for a modern Rolex wristwatch two years ago when a unique, platinum Daytona ref. 16516 with a Zenith movement sold for US$871,000, Sotheby's broke its own record with yet another one-off Daytona in platinum that sold for HK$25,375,000, or about US$3.27 million, fees included.
The Daytona became the most valuable modern Rolex despite having been relatively under the radar prior to the sale. While the platinum Daytona sold in 2018 was widely published in the press and social, today's example was not covered by any of the key horological publications. And it was depicted with a bizarre turquoise leather strap in catalogue photos, though the strap was replaced with one in a neutral shade of tan during the preview exhibition.
The famous five
Both were part of a five-piece run of Zenith Daytona watches with platinum cases made at the request of former Rolex chief executive Patrick Heiniger in 1999. The late Heiniger reputedly kept one for himself, and gifted the others to key business partners. The watch sold in 2018 for instance was a wedding gift a member of the family that was a longtime Rolex retailer in Italy.
All share the same model reference 16516, but each was unique in having a different dial made of an exotic or precious material. The example sold in 2018 had a dark mother of pearl dial, which was also found on the standard-production white gold Daytona of the period.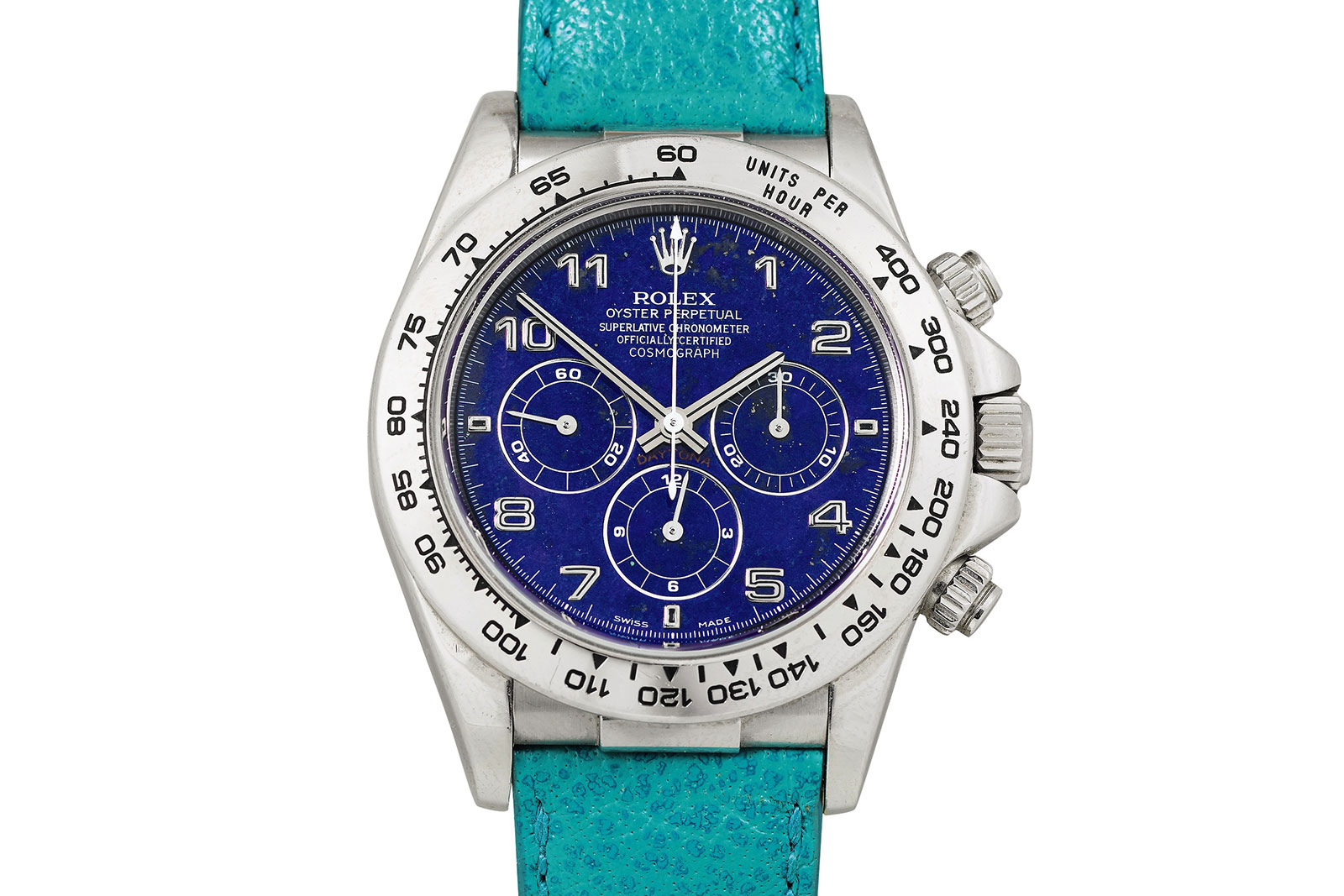 In contrast, the platinum Daytona that just sold at Sotheby's has a lapis lazuli dial, making it even more unusual as the stone was not offered in the standard Daytona. Like the one that sold in 2018, its case back is engraved with a personalised date, in this case "XII 1998".
The watch had an estimate of HK$4.0-8.0 million, or about US$500,000-1.0 million, but rapidly crossed the high estimate. With Sotheby's watch department head Sam Hines wielding the gavel, the watch sailed HK$20 million, before hammering at HK$21 million, which is HK$25.375 million including buyer's premium.
Though the buyer's identity is unknown, the watch was driven to the record price by two phone bidders, represented by Yu Wenhao and Mildred Yuen respectively, both of Sotheby's Hong Kong office.
Mr Yu is the deputy chairman of Sotheby's jewellery department in Asia, having formerly held senior roles at the Poly Auction, the world's third largest art auctioneer and a subsidiary of defence conglomerate China Poly Group. Ms Yuen is a client development manager at Sotheby's Luxury Division in Hong Kong, and her client clinched the prize.
---
Back to top.
---
You may also enjoy these.