Louis Erard Unveils an Affordable 'Grand Feu' Enamel Time-Only
The Excellence Email in ivory enamel.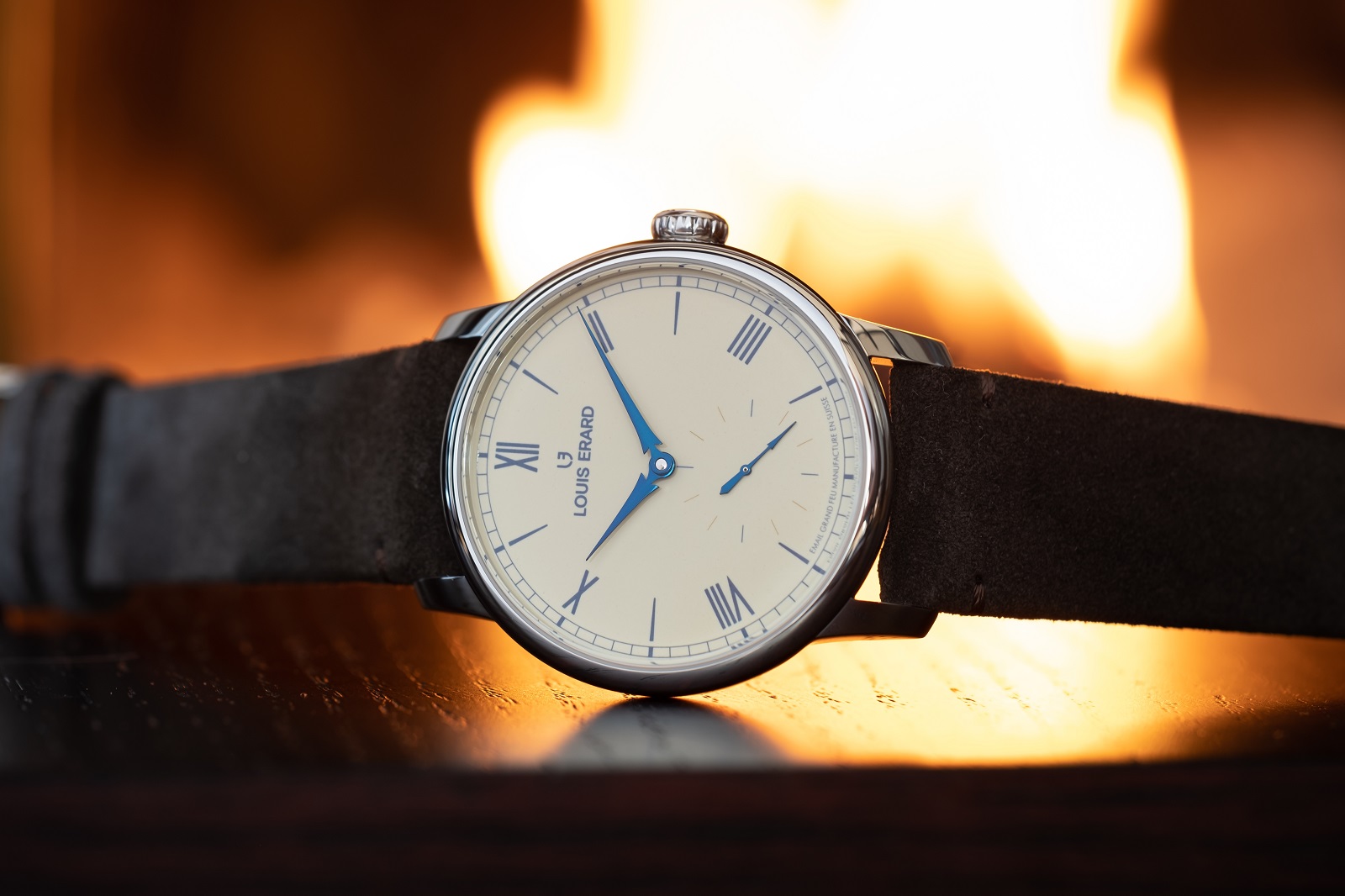 Best known recently for its collaborations with independent watchmakers – the Le Régulateur Vianney Halter sold out in a matter of hours – Louis Erard has been gaining recognition for making the style of high-end watchmaking affordable. Continuing with that focus, the brand has just announced the Excellence Email Grand Feu, a time-only wristwatch with a traditional enamel dial in a striking ivory hue.
The grand feu, or fired-in-an-oven, enamel dial is fairly difficult to manufacture, resulting in a rejection rate that's often over half. As a result, such dials are usually only found in high-end watches. It's Louis Erard's first use of a fired enamel dial, but true to form, the brand has retained its usual pricing positioning with a retail price of under 4,000 Swiss francs.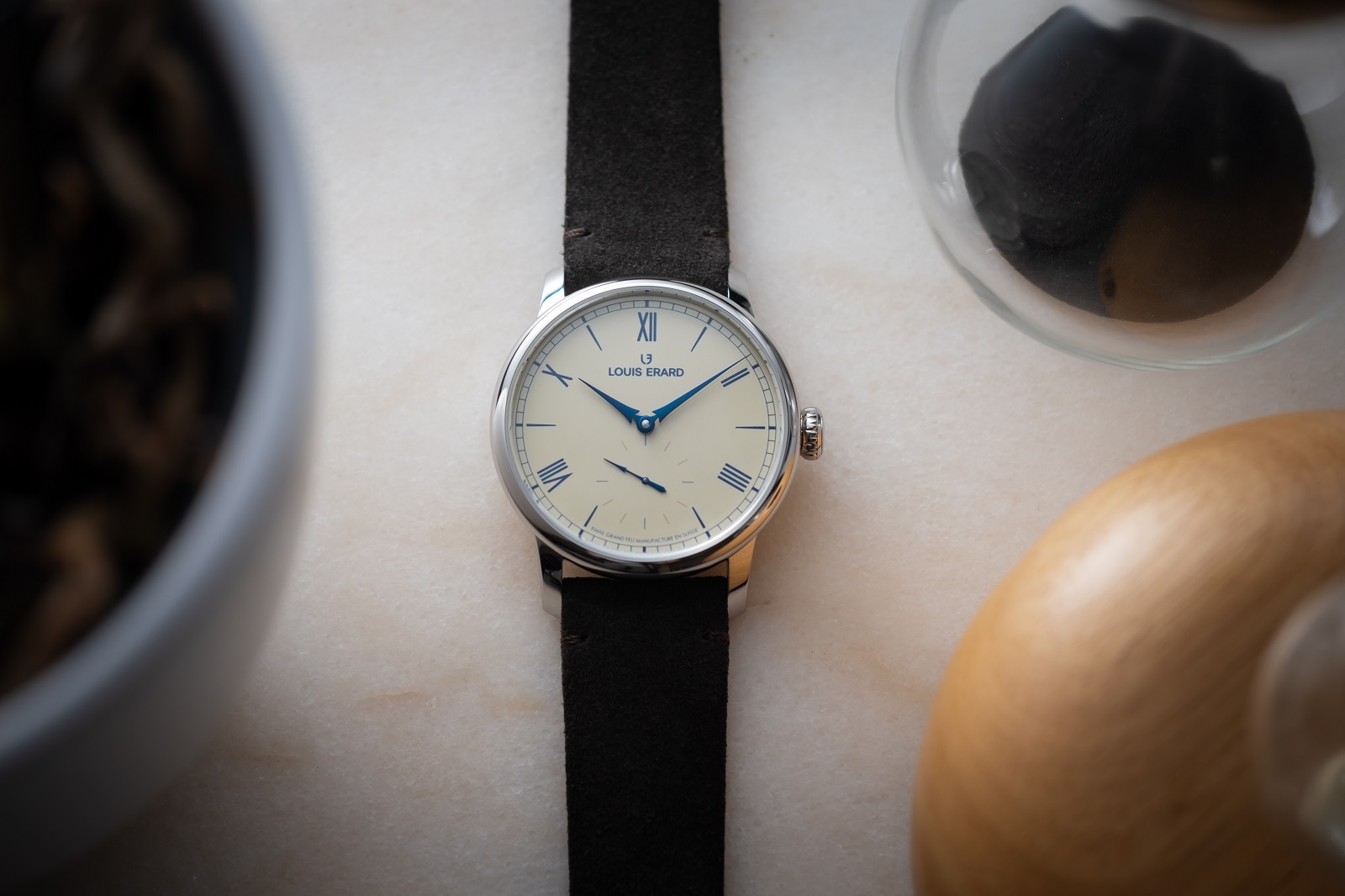 Initial thoughts
Given the frequent enthusiast gripe that watch prices (or values) border on the absurd, it would seem that true value propositions are hard to come by. There are a few exceptions – Tudor, Longines, and a few independents for instance – with Louis Erard increasingly being one of them.
The brand offers an honest product, often with one or two elements historically found only in haute horlogerie, for not so much money. The Excellence Email Grand Feu is exactly that. And the dial is particularly appealing in ivory, instead of the usual bright white that is the favoured colour for fired enamel.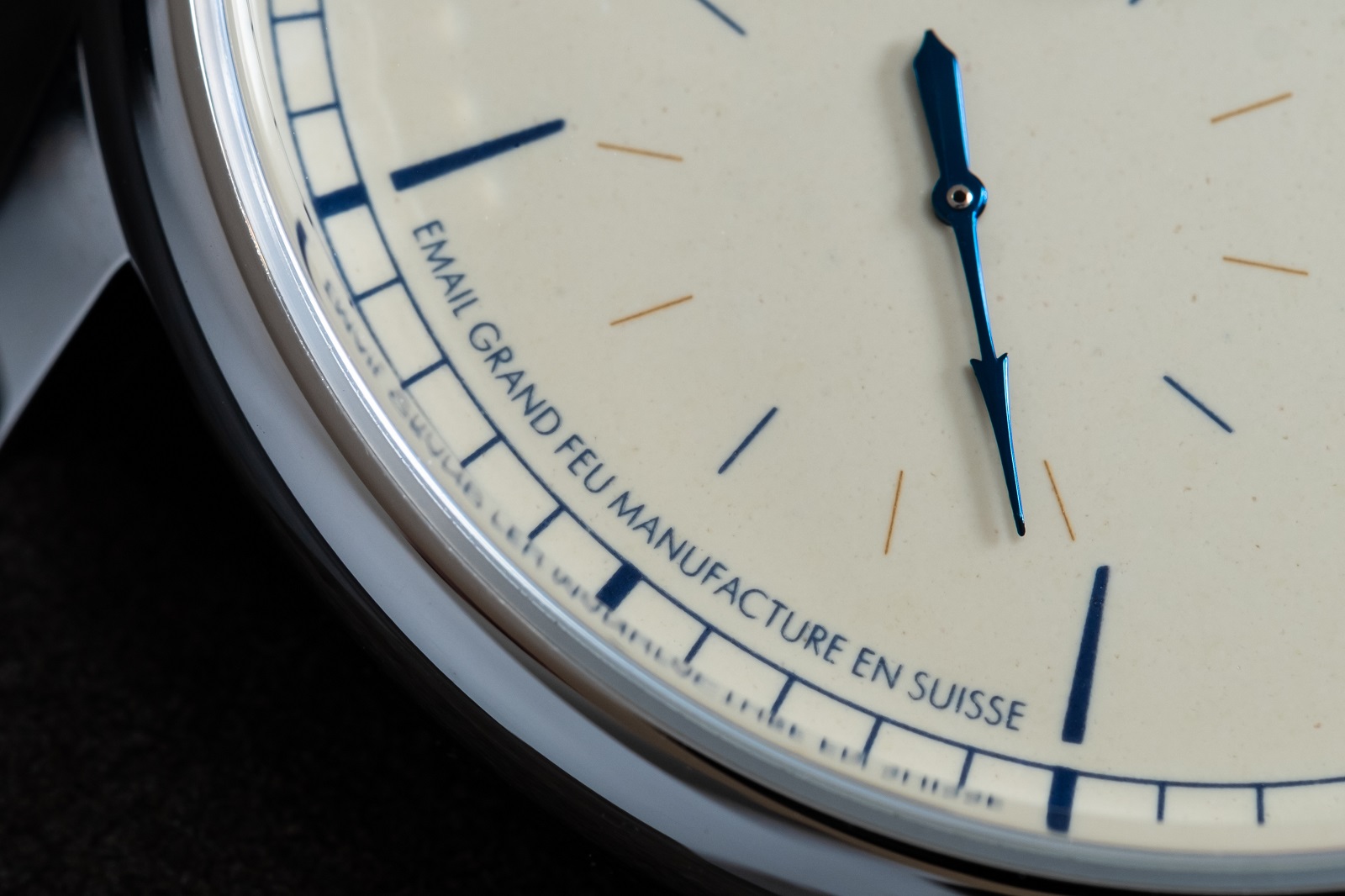 Notably, the dial is made by Donzé Cadrans, the well-known enamel dial maker owned by Ulysse Nardin. Historically one of the leading artisanal enamel workshops in Switzerland, Donzé now makes dials on a large scale, resulting in more affordable pricing while still retaining consistent quality. This contrasts with most other affordable watches that utilise enamel dials, like the Anordain Model 1 for example, which rely on niche dial makers.
Priced at 3,900 Swiss francs, or about US$4,200, the Excellence Email Grand Feu is strong value for a Swiss-made watch with a fired enamel dial. For comparison, the Ulysse Nardin Classico Manufacture, similarly equipped with a dial made by Donzé, costs twice as much at 8,800 Swiss francs.
The accessible price of the Excellence Email Grand Feu is partially explained by the pedestrian Sellita movement. Though it's an off-the-shelf movement, the Sellita calibre is robust and easy to service. Louis Erard is offering a compelling value proposition, albeit very few of them – the Excellence Email Grand Feu is limited to just 99 pieces.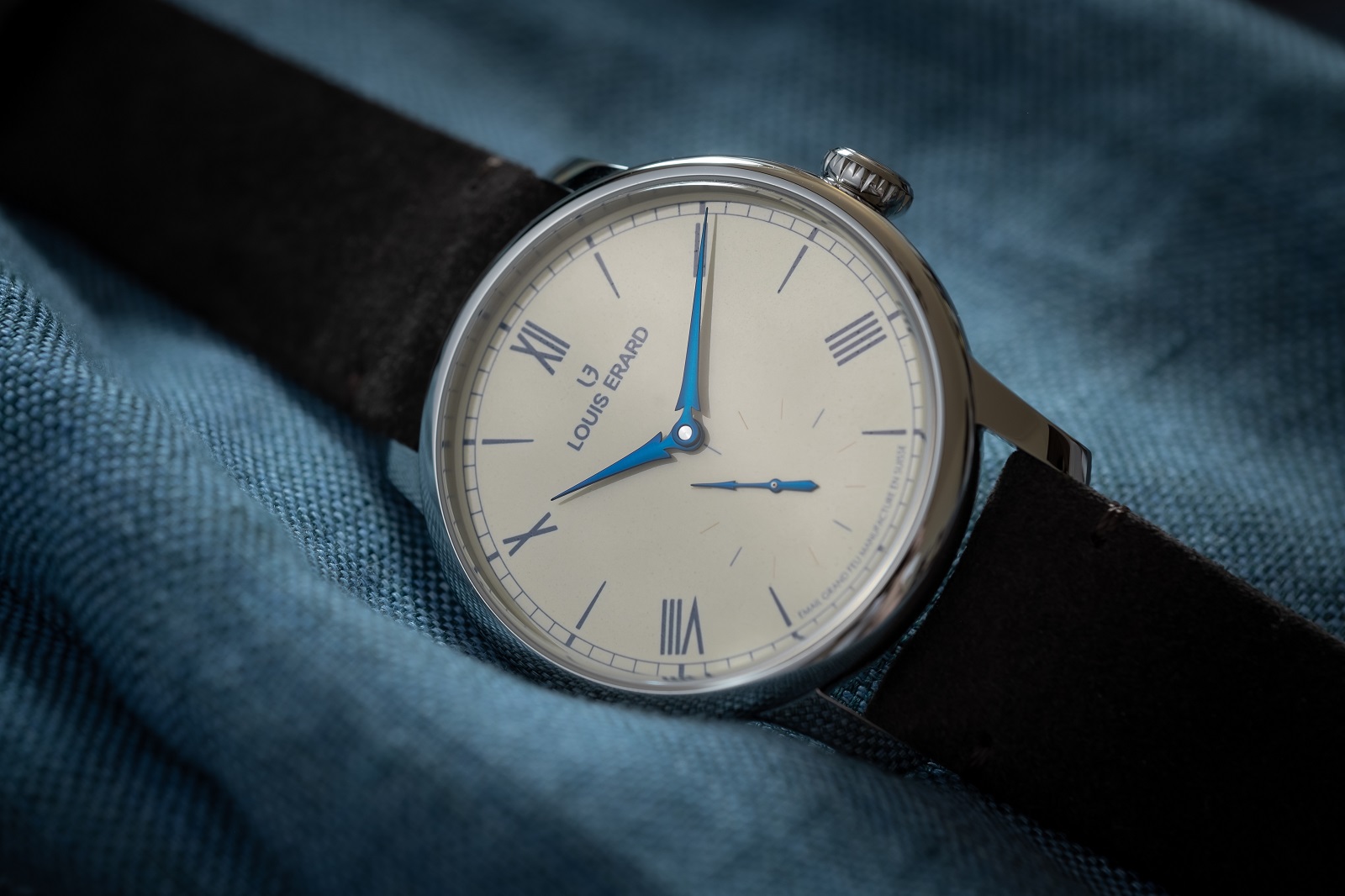 Grand feu enamel
Donzé Cadrans is one of the leading suppliers of fired enamel dials to the watch industry, despite still largely relying on traditional methods to produce its dials.
Starting with a copper blank, the dial is first coated with several layers of enamel powder and baked in a small oven at over 800°C, melting the enamel powder and fusing it to the dial. The firing process results in cracks or warping for some dials, which are then discarded. The unblemished dials are printed with liquid enamel to create the markings, which requires another trip to the oven.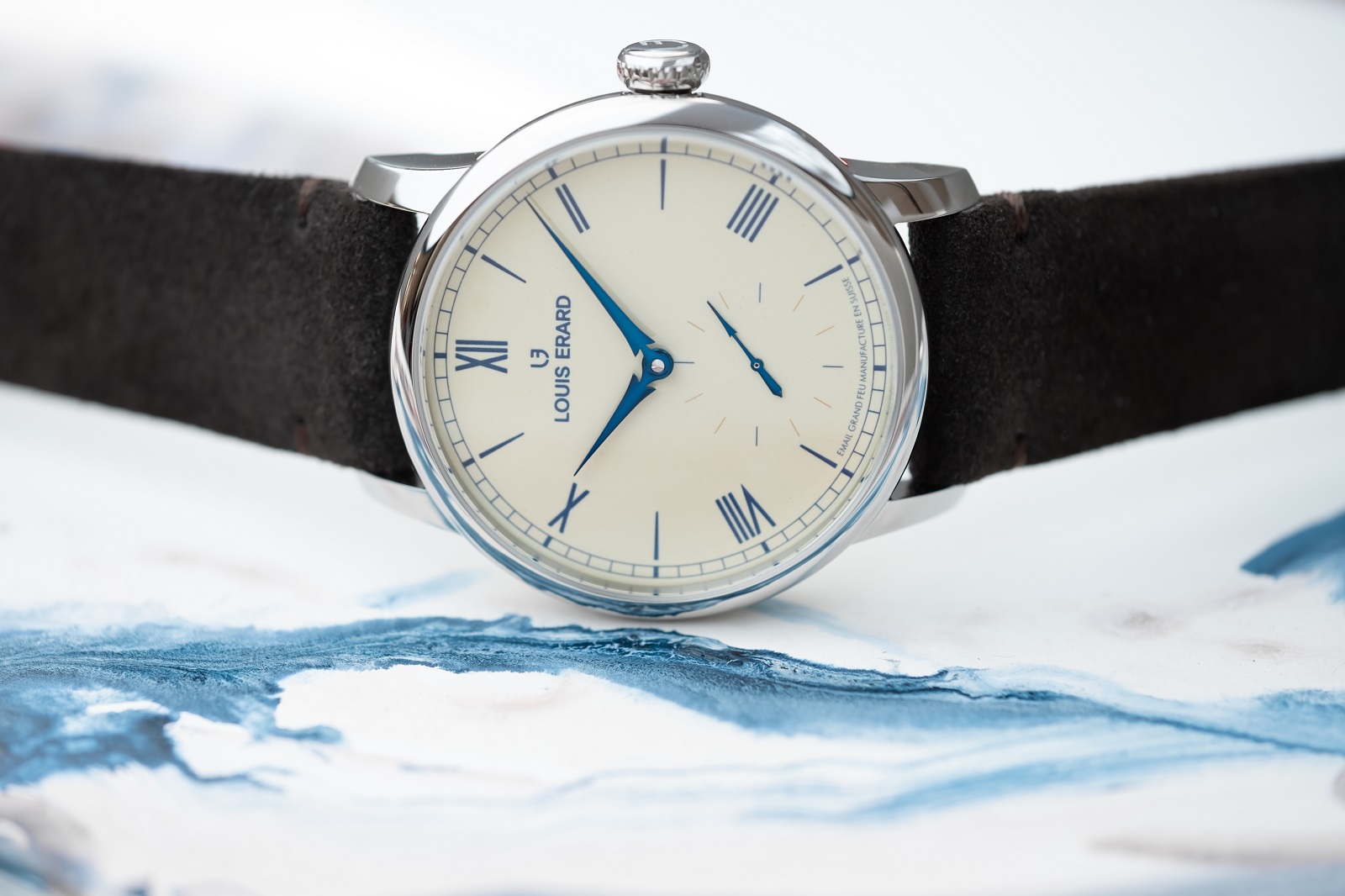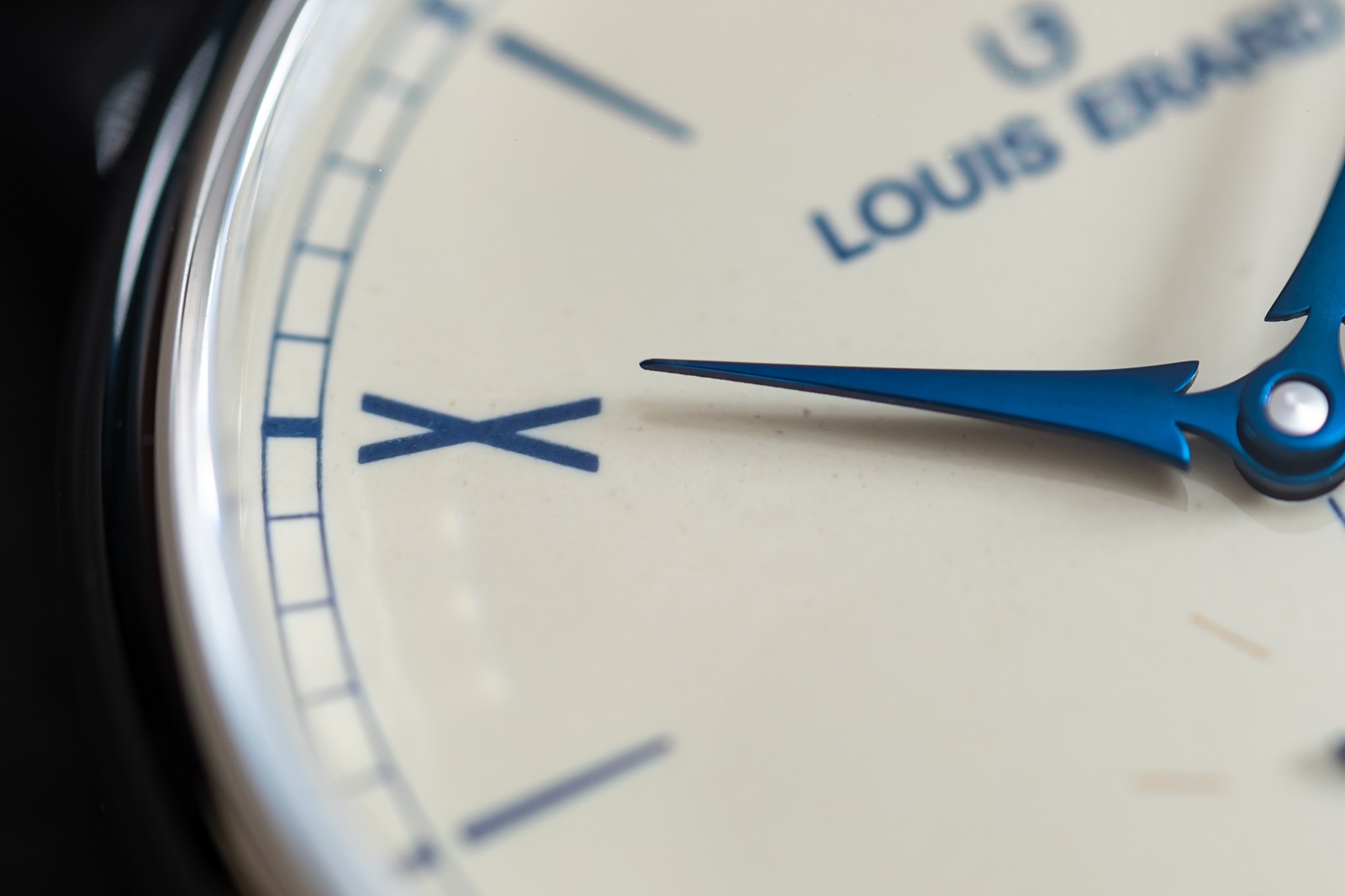 The result is a beautiful ivory dial that has the inexplicable gloss and depth typical of enamel. And the gently spotted surface – tiny imperfections that are usually inevitable with fired enamel – evokes the patina found on some vintage timepiece, a faintly aged look goes well with the traditional style of the enamel dial.
The dial features a sub-seconds at six, along with a railway minute track, as well as the brand's signature "fir tree" hands rendered in blued steel, all of which bolster the classical look.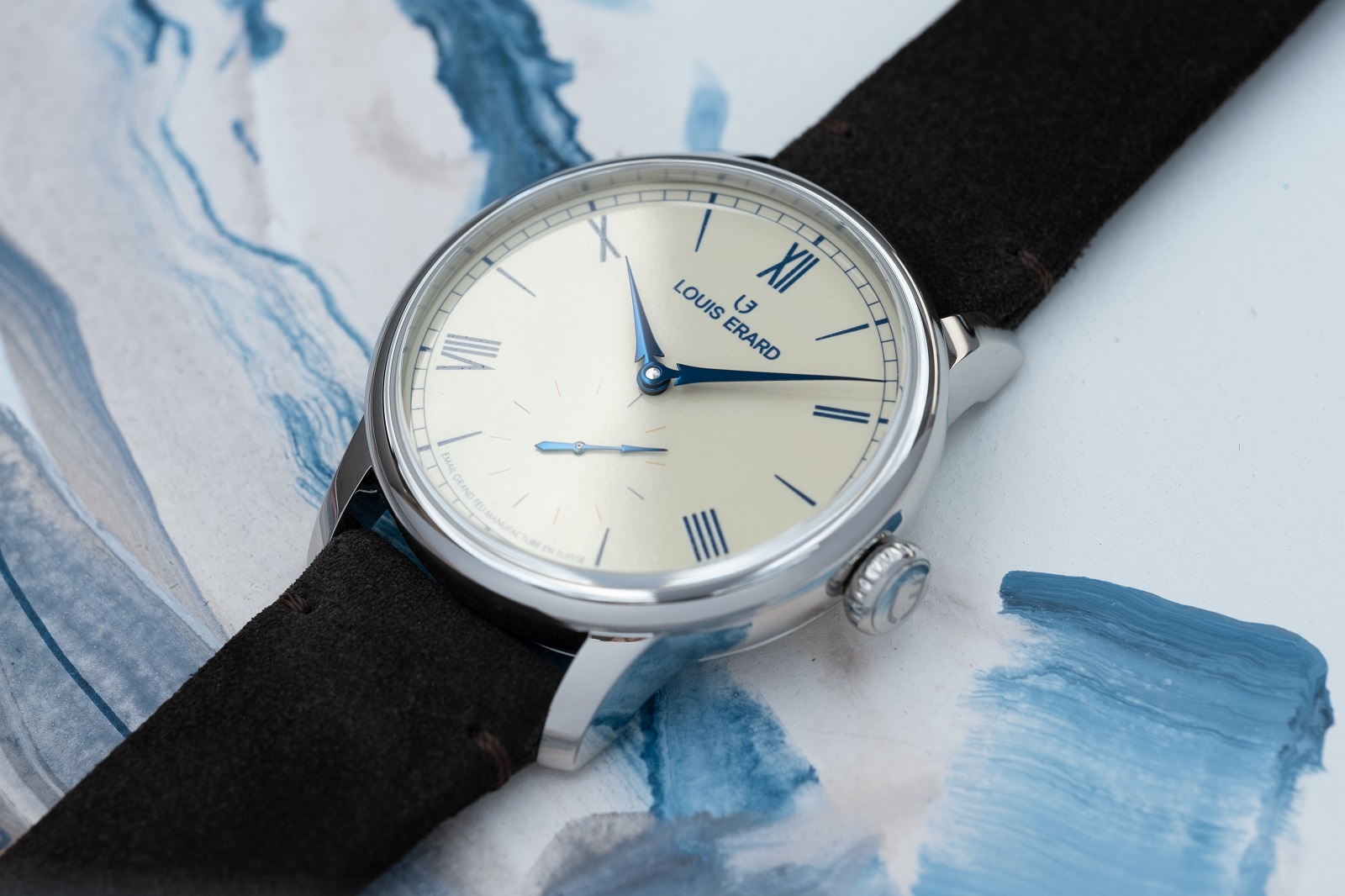 Despite its traditional style, the Excellence Email Grand Feu has a contemporary, largish diameter of 42 mm. It's just over 12 mm high, which is a little thick but not overly so. The style and size make it a good modern-day dress watch.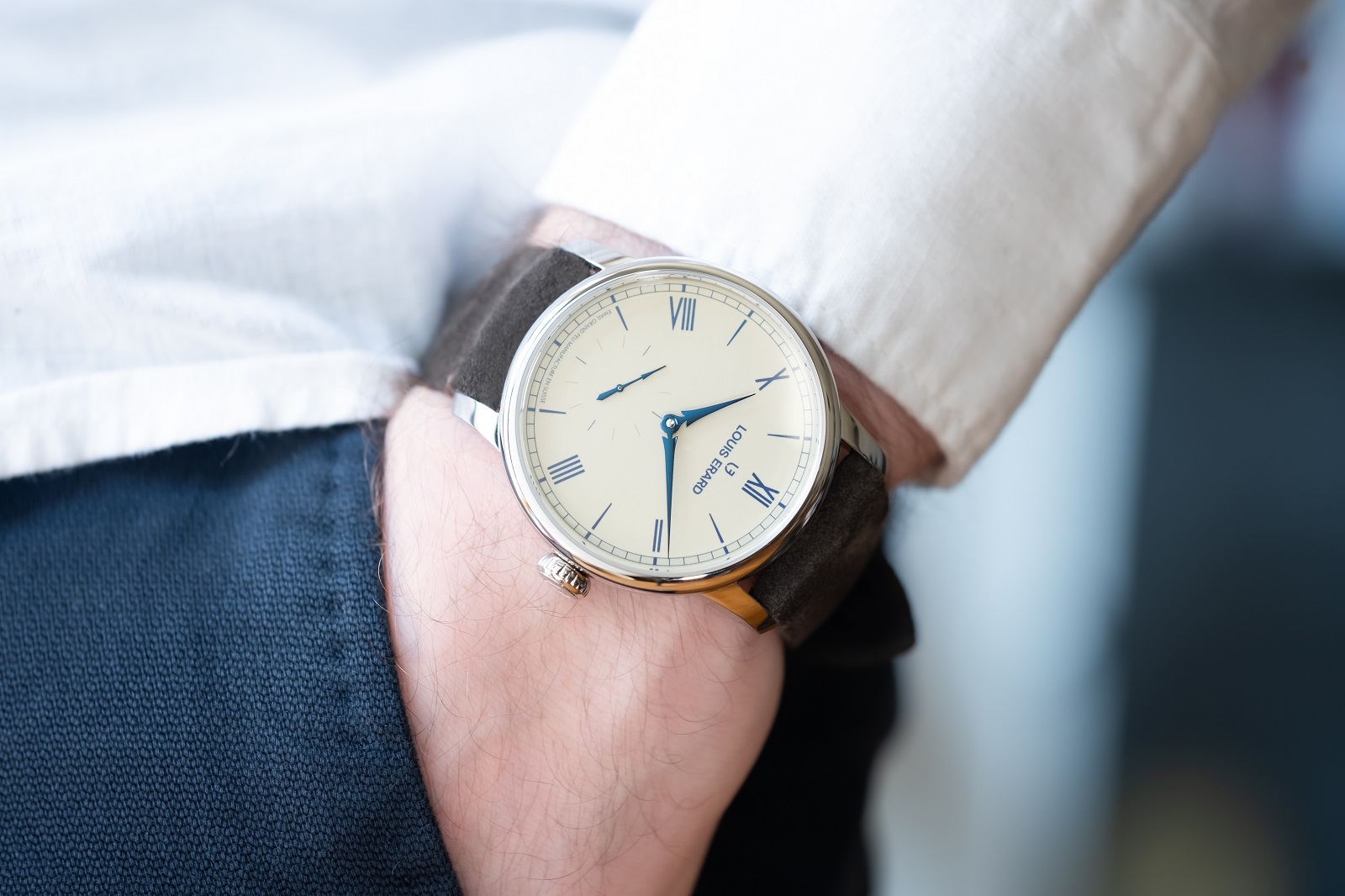 The Excellence Email Grand Feu is powered by the Sellita SW261-1. Also found in the Excellence Petite Second, the SW261-1 is the small seconds variation of the SW200-1, which in turn is a clone of the eminently reliable ETA 2824-2.
The movement has an average power reserve of 38 hours, which is short by modern standards but explained by the movement's origins – the ETA 2824 is several decades old. Unfortunately, the movement is sparsely decorated – a trade-off inevitable at this price.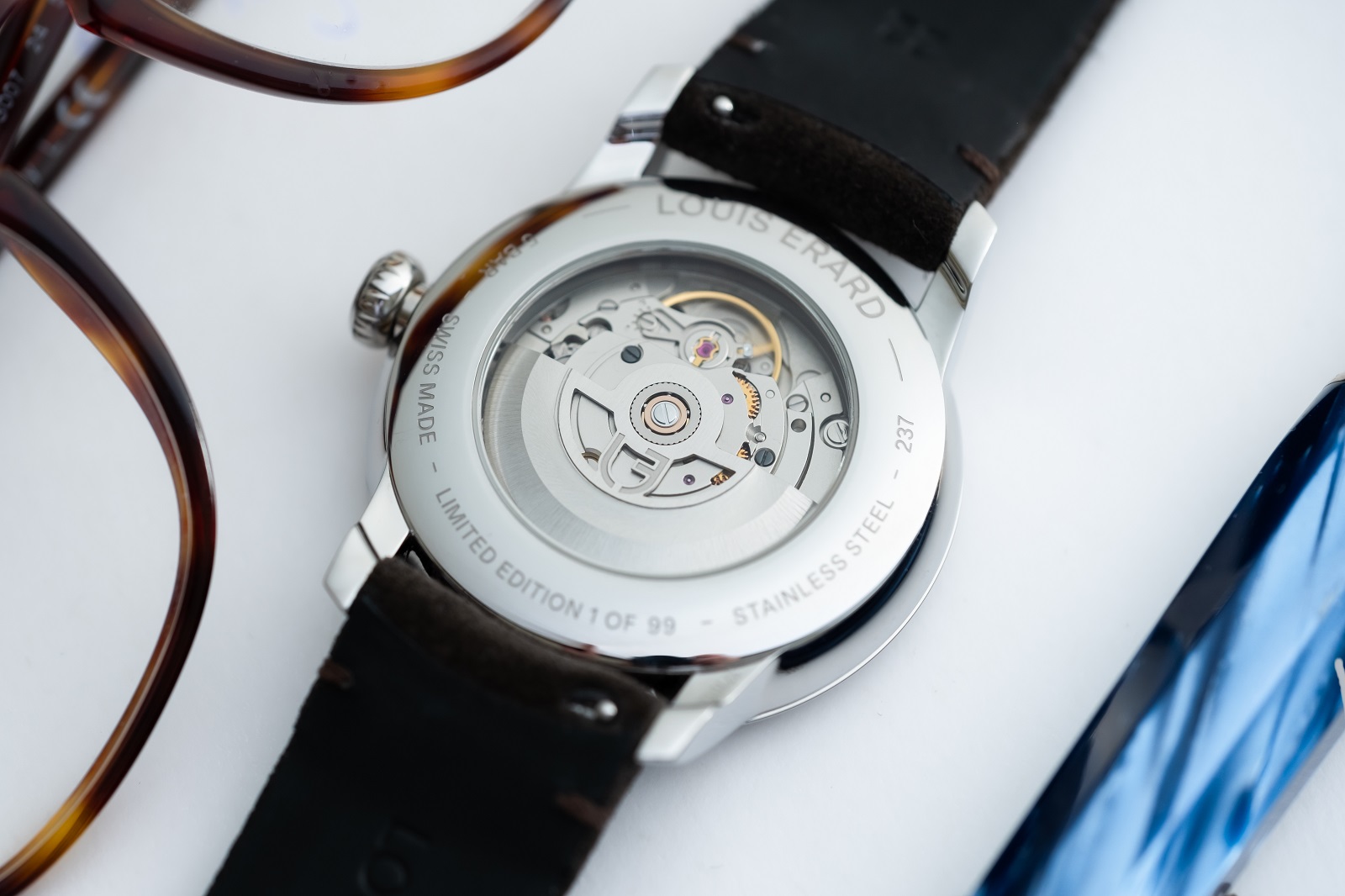 ---
Key Facts and Price
Louis Erard Excellence Email Grand Feu
Ref. 34237AA54
Diameter: 42 mm
Height: 12.25 mm
Material: Stainless steel
Crystal: Sapphire
Water resistance: 50 m
Movement: SW261-1
Functions: Hours, minutes, and seconds
Winding: Automatic
Frequency: 28,800 beats per hour (4 Hz)
Power reserve: 38 hours
Strap: Calf leather
Limited edition: 99 pieces
Availability: Direct from Louis Erard online
Price: 3,900 Swiss francs
For more, visit Louiserard.com
---
Back to top.
---
You may also enjoy these.