Anordain Introduces the Model 1 Fumé
Scintillating smoked, translucent enamel.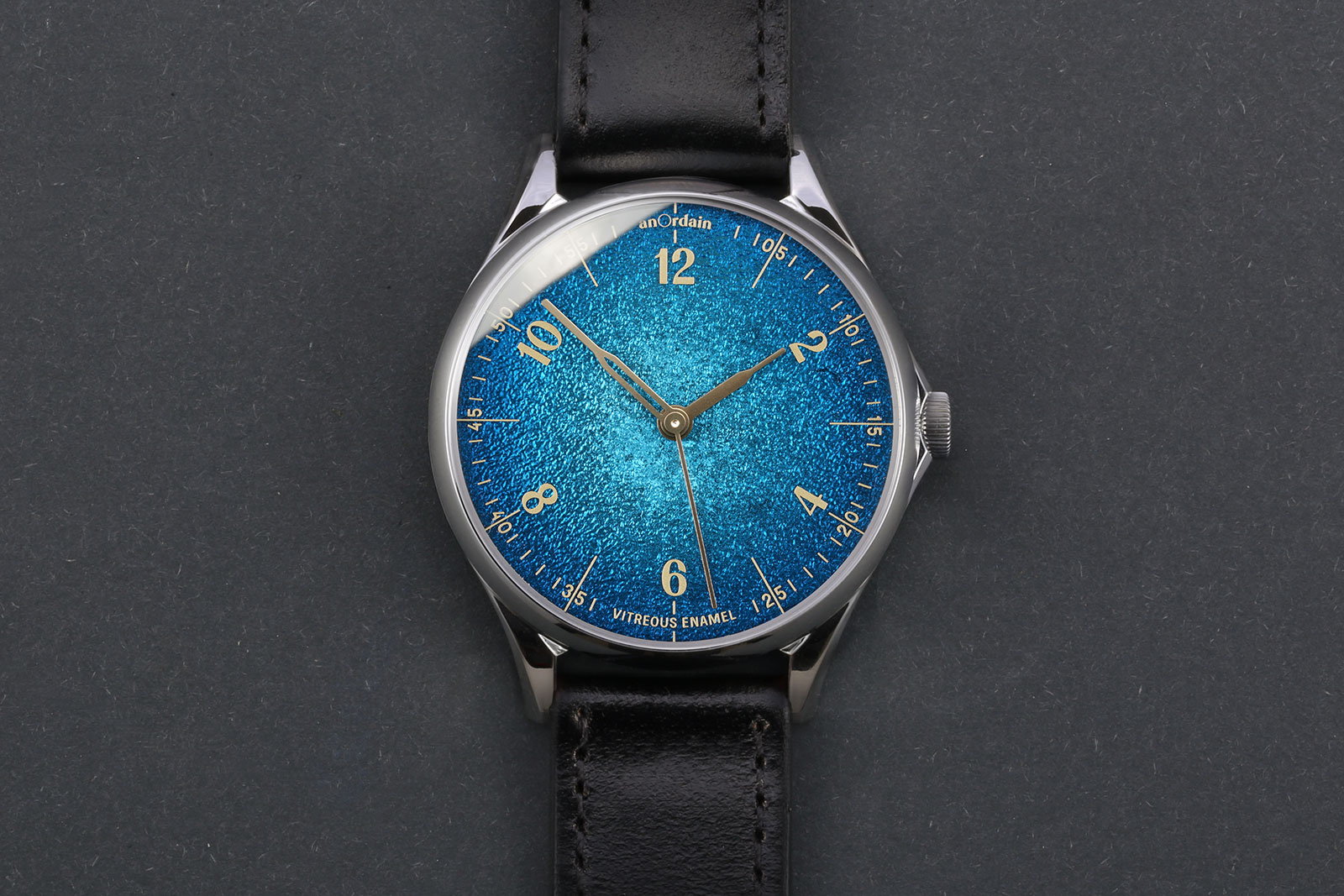 Having made its debut two years ago with the original Model 1, Anordain has just announced the Model 1 Fumé that features a fired enamel dial in graduated, translucent colour. Based in the Scottish city of Glasgow, Anordain's specialty are vitreous enamel dials in lightly-designed, affordable watches, and the Model 1 Fumé boasts the most elaborate dial to date.
Brightly coloured in the centre and darkening towards the edges, the dial of the new Model 1 is the result of experimenting with a silver dial base, instead of the usual copper. After a year's worth of trial and error, Anordain's pair of in-house enamellers finally perfected the smoked enamel dial.
Initial thoughts
With its fired enamel dial in pastel colours, the original Model 1 was an appealing watch with even more appealing value, being priced at a little under US$1,400 at the time. It was a modestly sized watch with a simple dial that was still distinctive, thanks to the proprietary typography and smart dial design. And the recognisable texture and colour of the enamel dial made it even better.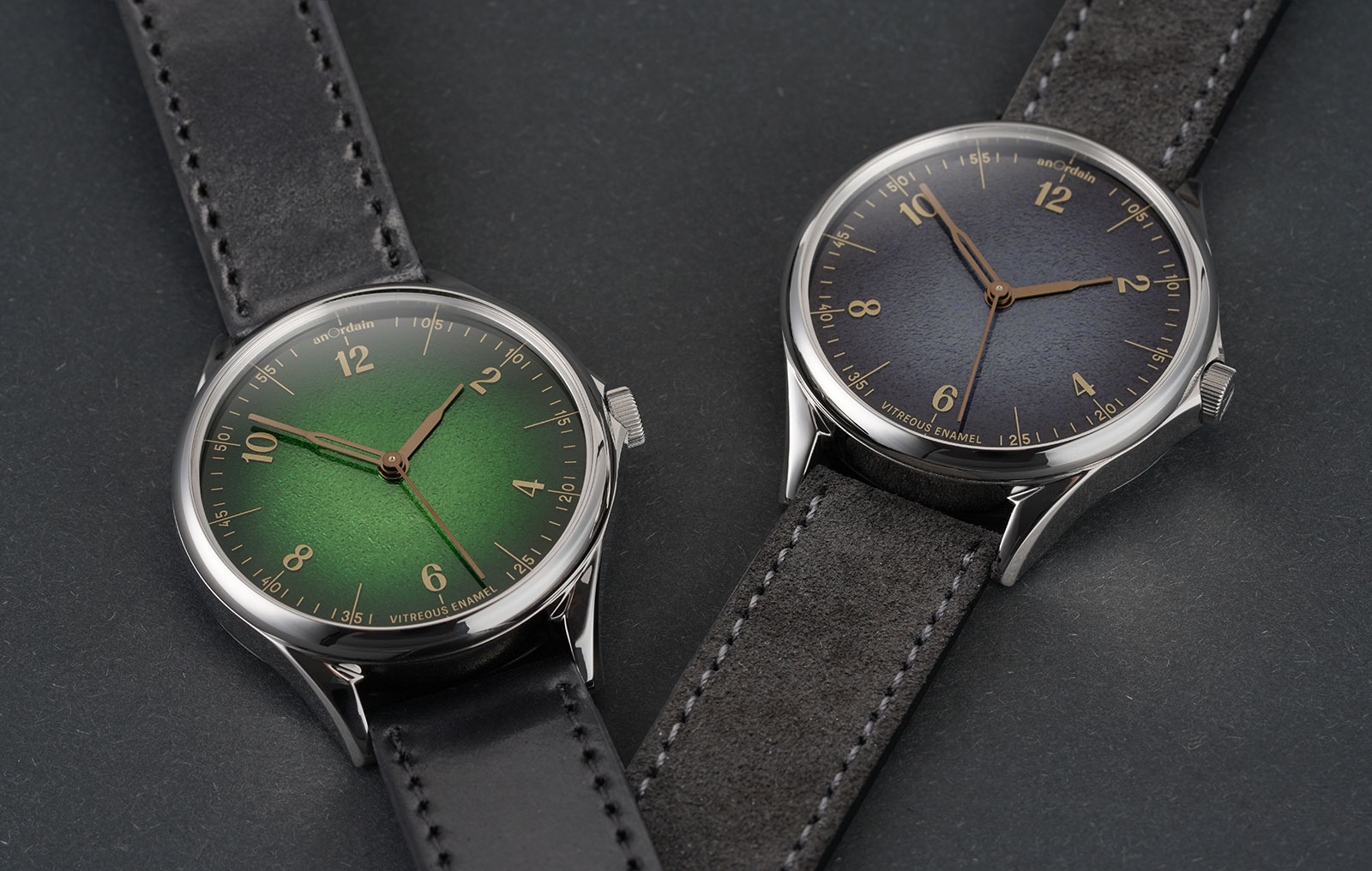 The new Model 1 is essentially identical in terms of size and style. Although the case has been subtly redesigned, it retains the same dimensions, which means it wears well and feels a little bit like a vintage watch, albeit one that's quite thick for the diameter. But the new dial is far more striking. In fact, the dial is similar to that found on last year's Model 2, a good-looking watch that is a little bit too small by modern standards.
The Model 1 Fumé is substantially pricier at a bit over US$2,300, but no doubt even more attractive because of the dial finish. And it is still good value, especially relative to what enamel dials usually cost, albeit not as much as the original run.
Smoked enamel
The dial starts out as a disc of silver with a slightly domed front surface that is hammered to create the visible graining. It's covered in translucent enamel that's then fired in the oven to melt the enamel and fuse it to the silver base.
That's followed by sanding the enamel down to create a flat surface, a process that also thins the layer of enamel in the centre, resulting in a lighter coloured section where the grained surface is most prominent.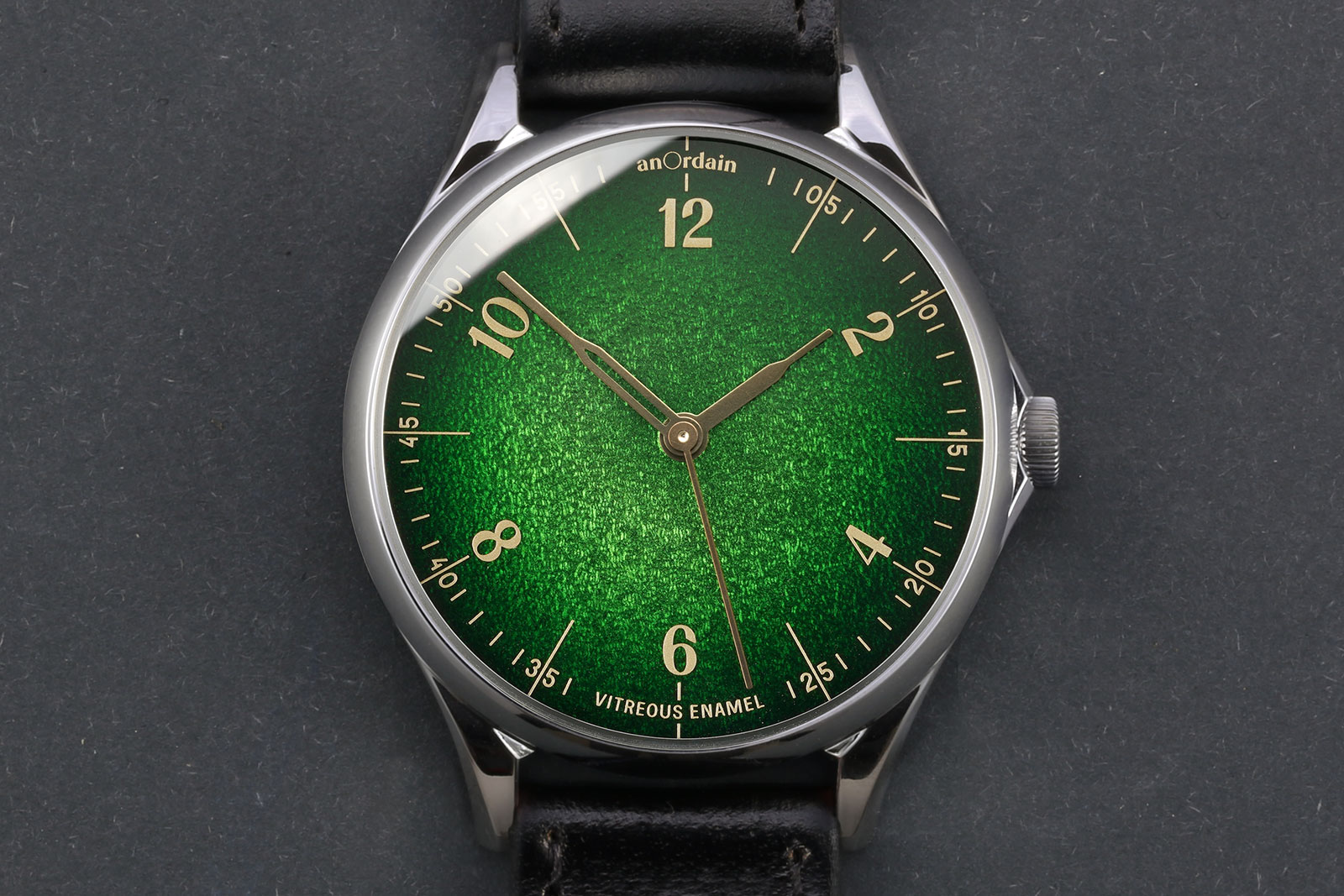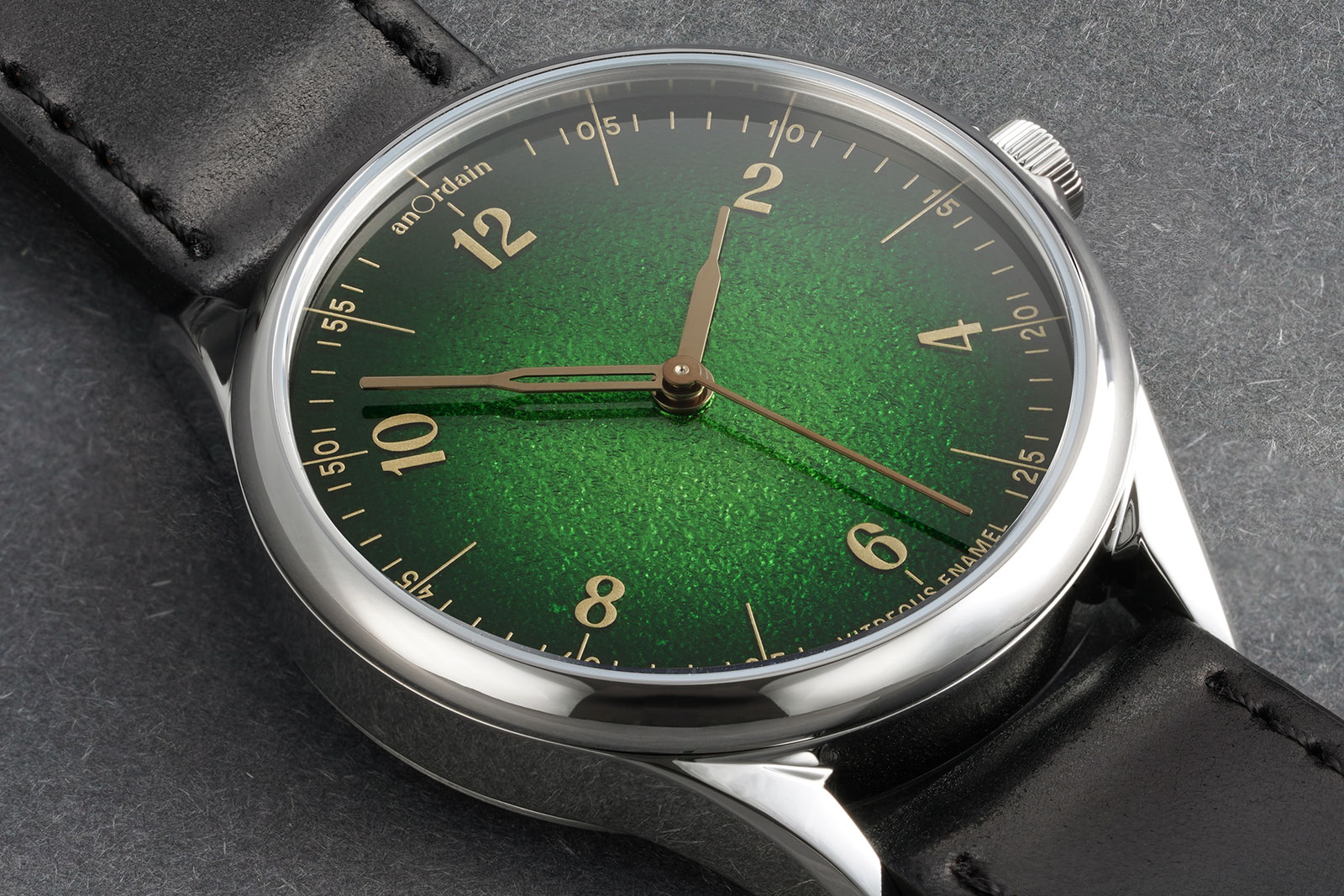 The case is almost identical to that of the original Model 1, though most of its elements have been slightly reshaped. The bezel, for instance, is now domed instead of flat, while the crown has small guards on either side.
It's 38 mm in diameter and 11 mm high, with the height partially explained by the Sellita SW200-1 movement inside. A clone of the ETA 2824, the movement is robust and easy to service, but a fairly thick 4.6 mm high. But a good deal of the height is also due to the enamel dial, which is about twice as thick as a conventional stamped brass dial.
---
Key Facts and Price
Anordain Model 1 Fume
Diameter: 38 mm
Height: 11 mm
Material: Steel
Crystal: Sapphire
Water resistance: 50 m
Movement: Sellita SW200
Functions: Hours, minutes, and seconds
Winding: Automatic
Frequency: 28,800 beats per hour (4 Hz)
Power reserve: 38 hours
Strap: Leather strap
Availability: Direct from Anordain with 12 pieces available for pre-Christmas delivery, with serial production in 2021
Price: £1,750 without taxes (approximately US$2,330)
For more, visit anOrdain.com.
---
Back to top.
---
You may also enjoy these.

Traditional fired enamel, accessibly priced.

Seiko unveils a quartet of mechanical timepieces featuring vitreous enamel dials.