Business News: Baselworld to be Replaced by Swiss Watch Week
A resurrection elsewhere.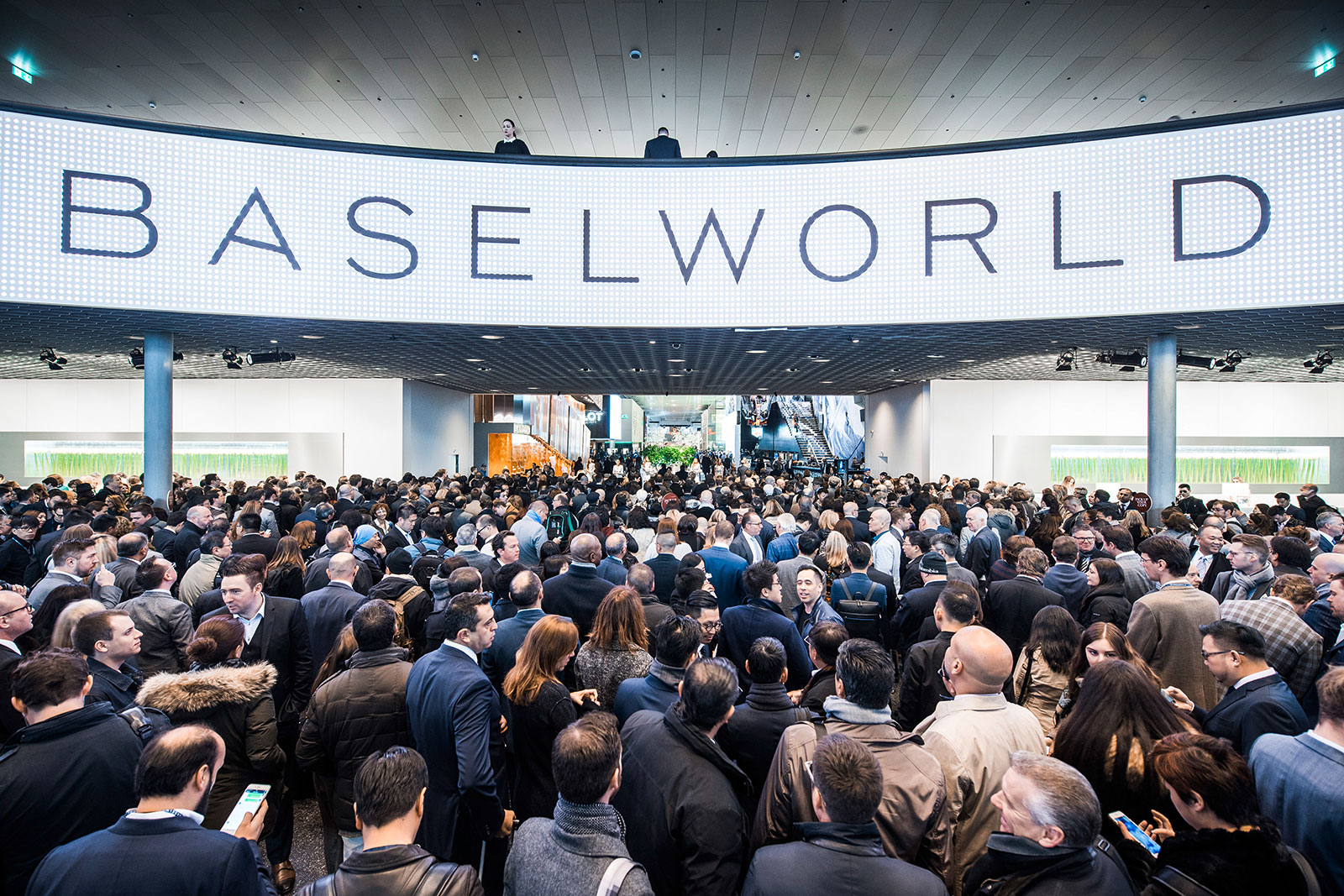 With Baselworld all but finished in name – with the COVID-19 pandemic having served as the catalyst for its demise – its organiser has already lined up a potential replacement, according to Swiss newspaper Handelzeitung. Events company MCH Group, which owns Baselworld and Art Basel, registered the trademark "Swiss Watch Week" in late January 2020, perhaps an indication its management already knew that Baselworld was untenable.
"Baselworld having been buried by MCH opened the way for a new concept of a horological gathering," says industry expert Oliver R. Müller of LuxeConsult (who's also a columnist on SJX).
"The idea Swiss Watch Week came from the conclusion that the new exhibition in Geneva at the beginning of April 2021, combined with Watches & Wonders and under the auspices of mainly Rolex and Patek Philippe, wouldn't be inclusive of smaller watch brands," explains Mr Müller.
"[Swiss Watch Week] would include the gems and pearls sectors, and those smaller watch brands. If communicated the right way and happening alongside the new Geneva week, it could become a fantastic showcase for the Swiss watch industry", continues Mr Müller. He adds that the 150 or so watch brands who will not be able to exhibit in at the primary Geneva fair could join Swiss Watch Week, which is meant to happen in three different cities – Lausanne, Zürich and Basel – simultaneously.
Departing Basel, the city that the namesake watch fair had called home for decades is seen as crucial to escape the baggage and bad publicity that has dogged Baselworld. A good part of the criticism levelled at the fair concerns the opportunistic pricing imposed by restaurants, hotels, and other accommodation during the fair. The result was a slow burn that culminated in the end of Baselworld.
Once the world's largest watch and jewellery fair, Baselworld was hit by a gradually accelerating string of departures, starting in 2018 with industry giant Swatch Group – owner of brands like Omega, Longines, and Tissot – citing the exorbitant cost of exhibiting and other city-related expenses.
Swatch was followed by Seiko and others in 2019. But the fatal blow arrived in April 2020, when the fair's biggest exhibitors – Rolex, Patek Philippe, Chanel, Chopard, and Tudor – pulled out and announced a move to a new, yet-to-be-named fair in Geneva that will merged with Watches & Wonders (which used to be known as SIHH).
Handelzeitung also reported that MCH Group has booked the convention centre in Lausanne for early April 2021, which would coincide with the new Geneva watch fair. However, Basel city newspaper Telebasel subsequently reported that MCH Group denied it is planning an event in Lausanne for that period.
Critical mass
Regardless of where it is held, Swiss Watch Week might run into the same obstacle faced by the smaller watch fairs that have historically attempted to carve out a niche for themselves in the shadow of the Baselworld and SIHH – a lack of critical mass.
In order for a fair to succeed, it needs sufficient visitors, and visitors will only travel to see important brands. Obviously, the major names that will exhibit at the upcoming Geneva fair – Rolex, Patek Philippe, Cartier and so on – are important brands, both culturally and commercially. But some important brands are also niche independent watchmakers, like F.P. Journe, Akrivia, and Urwerk – nearly all of which already exhibit in Geneva. The outlier in all of this is the Swatch Group with its two-dozen or so brands, which exhibited at its own premises in Zurich at the same time as Baselworld in 2019.
That begs the question, what brands will be left to bring in the crowds at the Baselworld replacement?
---
Update May 22, 2020: Comments from Oliver R. Müller added.
Back to top.
---
You may also enjoy these.